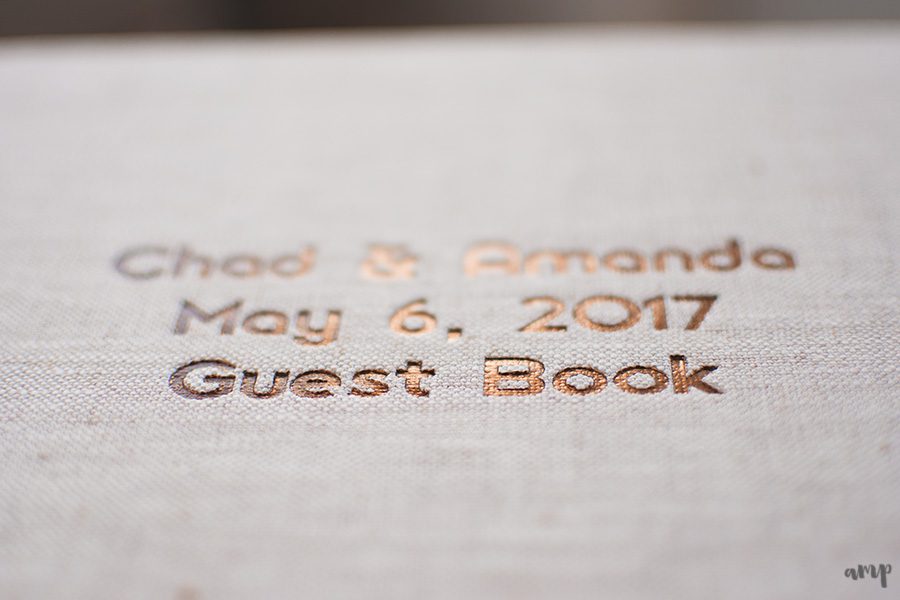 There are a lot of little things in wedding planning that you might not think about right away, and they will often end up sneaking up on you and adding to your expenses without you realizing. I have spent a lot of time creating my top two collections to be as all-inclusive for my couples as possible so that fewer of these surprises will pop up!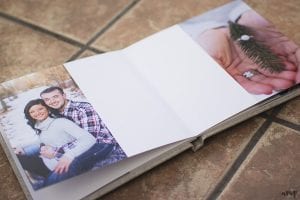 One of my favorite added options (and included in the Black Label!) are guest books.
These guest books features photos from your engagement session with room for friends and family to sign in on your wedding day! Not only are they a beautiful display, they make a treasured keepsake after the fact. Just one more way I try to give my couples tangible things to keep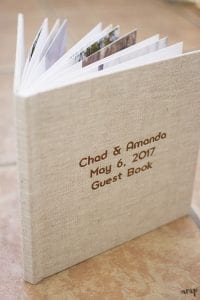 their memories of the day forever! Sometimes the line at the sign in table will back up with people flipping through the book to look at all the pictures instead of signing, which is always kind of funny to see.
The pages of this book are made with archival paper, making them long lasting and heirloom quality. Covers come in a variety of types and colors to suit your celebration best! Another thing I love about these books is their thicker paper, similar to my main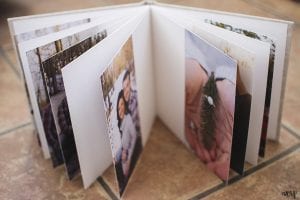 albums, making them hard to get folded/creased or tear. A lot of care goes into these and I will work with you on the design to make sure they're exactly what you hope for!
If you're interested in seeing a sample in person, or to learn more about the heirlooms my collections include, contact me to set up a consultation! Dates for 2017 are filling super fast, so don't wait 🙂
Check back Wednesday for two session features – a winter engagement and a super special pup portrait session! You won't want to miss them. ♥