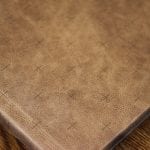 Weddings are whirlwind. After the music winds down, after the decorations are taken down, after the friends and family go home, all that will remain from your best day ever — aside from your vows — are your photographs. Your photographs will bring back every emotion, every tiny moment, taking you back to the moments you long for, the small joys you'd forgotten in the rush of everything.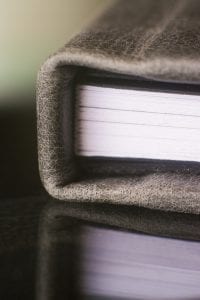 As a full service wedding photographer all of my wedding collections come with a wedding album, showcasing your big day from start to finish. These quality albums will become your first family heirloom, a book to pass down to future generations. How much would you love to hold your great grandma's wedding album? I believe in longevity — these memories are priceless and should be shared! That's why I include an album no matter which collection best fits your budget.
The Mesa Series Album comes with my mid-level wedding collection. With a choice of leather covers or linen covers, this album has customization to fit your desires! The durable, thick pages lay flat, allowing us to design big spreads that show off your
artwork in a stunning display.
Archival paper and binding assure longevity, allowing this album to be passed down from one generation to the next! This album comes with a keepsake box to keep your album safe through and moves and children. The Mesa Series Album comes in a 10×10 size and comes standard with 30 pages.
To view samples of all my albums offered set up a consultation with me today!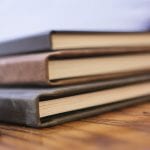 Stay tuned for a stunning engagement session on Wednesday!
Until then,