Weddings are a time of heightened love. Weddings are fun celebrations. Weddings are the best day of your life.
Weddings are also chaotic, crazy, and potentially stressful.
As I reflect on the last year's wedding season as I prepare for this coming season, my busiest wedding year to date, I realize how much I've learned about making the wedding experience better for my couples. One of the biggest things I want to do for my couples is help them stress less.
Almost all weddings will have some stresses. Timelines will run late, the best laid plans will fail and Plan B will be implemented. Your mom will fear photos being missed. You will see your new husband or wife for what will feel like 10 minutes of the entire day.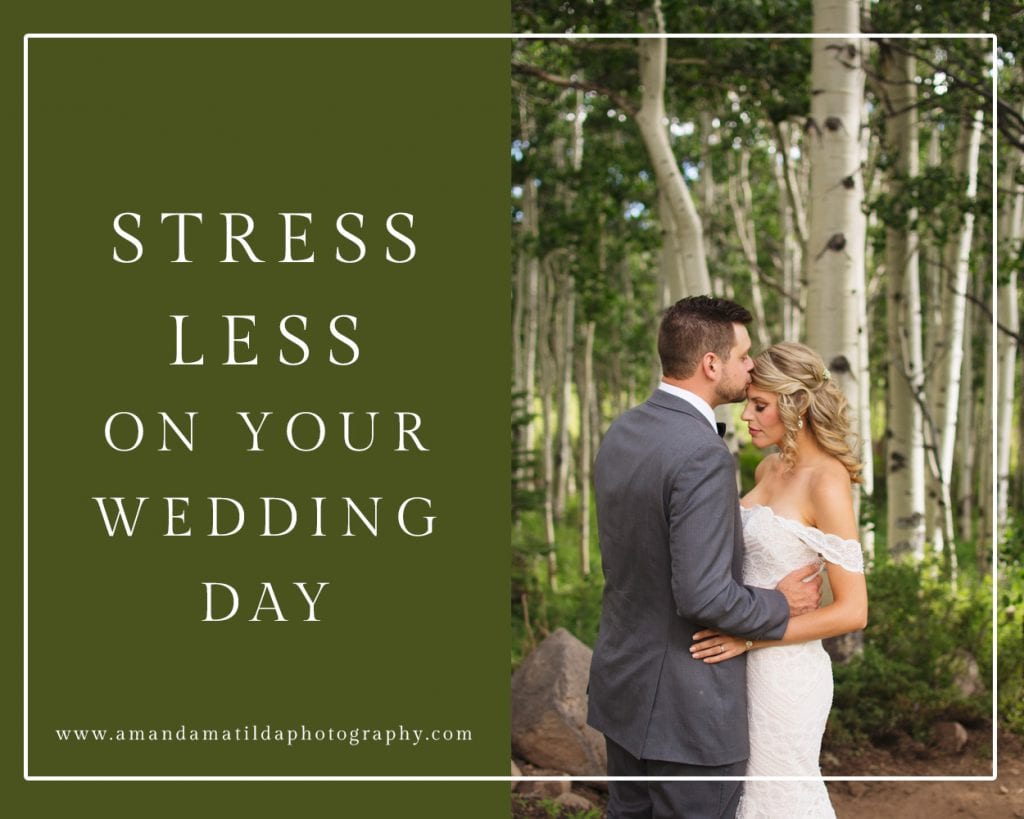 Stress Less on Your Wedding Day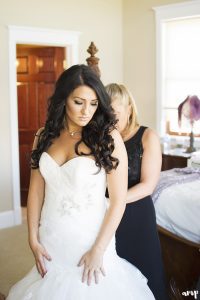 Timeline. The timeline of your wedding day is so important for easing stress. I work with all my couples to nail down the timeline that best fits their celebration and allows us time to get all the photos we need. With 50+ weddings under my belt, I have learned how to adapt if timelines run late. Hair appointments will go over their allotted time, the dress could take longer to put on than it did before, family might be late getting to the location. And yet each time we make it work! Coordinating with my couples throughout the planning process helps me make sure we leave time in the day for errors, so that nothing is missed when things run late.
Planners. Day-of coordinators are such a godsend. Even if you don't intend to hire a planner for the full wedding planning process, definitely consider having someone day-of! I've captured weddings where a friend offered to help with this because she used to work for a planner, and even just her help was amazing. You don't need to worry about whether the flowers arrived at the ceremony venue, or if the cake looks good, or if everyone has a party favor at their table setting. Pass the worries off to a planner!
Shot Lists. While some photographers will be cringing at my suggestion of shot lists, I and plenty of others out there
love them. Writing out all the family combinations will not only help you and your fiance keep a realistic list of photos, it helps me call out names of those involved. Being able to yell out four names is a lot easier for me than saying, "Okay, who's next?" and waiting for a group to form! Plus this helps us cut down time for formals on the timeline, allowing us extra time for those creative photos of the two of you 😉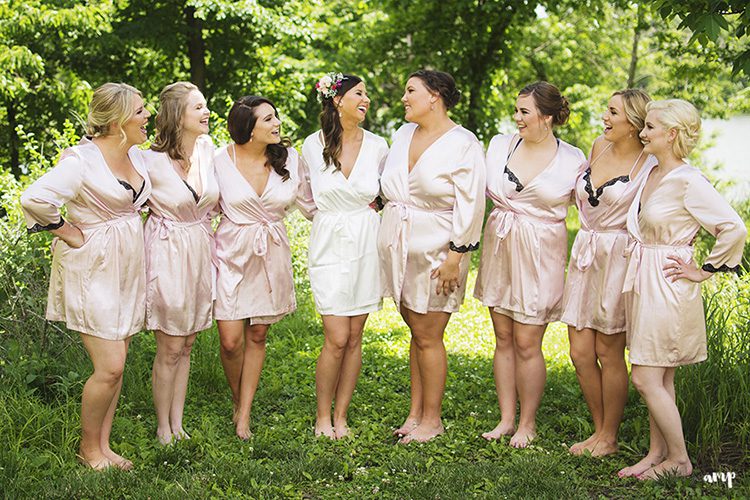 Maid of Honor Magic Bag. This is a real thing, I swear haha! Maids of Honor, whether they know it or not, are life savers. I think almost every wedding I capture, the MoH always has a magical bag of exactly every weird thing we end up needing during getting ready which helps you stress less. Scissors, bobbie pins, a full on sewing kit, a crochet needle, kettle chips, flask, first aid kits, heel savers, and more. Make sure your Maid of Honor has looked up day-of essentials to bring along (I'm sure there's loads of tips on pinterest!)
Engagement Sessions.
One of the top reasons I include an engagement session in every wedding collection is more than just so we can create even more awesome photographs of the two of you. The engagement session is essential to helping you stress less! We meet, we get to know each other, I learn your likes and dislikes for photos, I understand how the two of you "fit" together and are comfortable, I learn your good sides, and more. This allows me to show up to your getting ready space on the day of the wedding, greet each other as good friends, and automatically know how to make you look your best! I definitely recommend incorporating an engagement session with your wedding photographer before the big day!
Lists. I am list-crazy. I have tried so many list making apps and to-do trackers over the years! I highly recommend using Google products. Not only are they free, they are cloud-based and travel from your computer to your phone, and they allow you to share documents/lists easily with a maid of honor, fiance, or mom! Google Docs and Google Keep are my must-haves in life.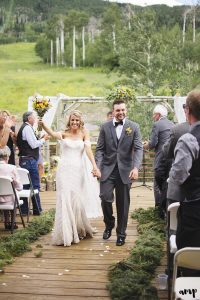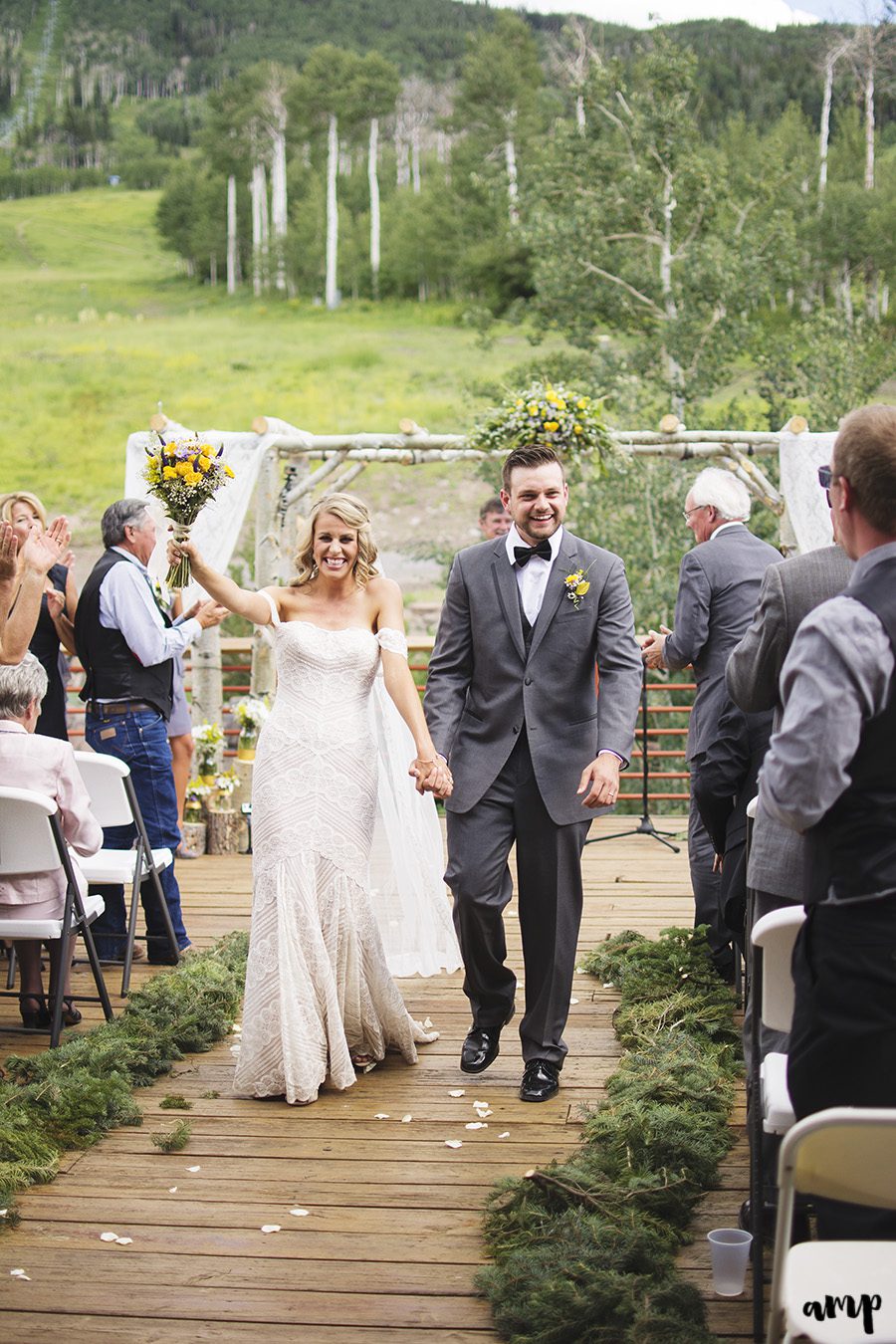 Be married. At the end of the day, remember that as long as you married your best friend, the wedding was a success. Release yourself from Pinterest Perfection (another post to come!), forgive the frustrations, and do your best to have fun through it all. Things will go missing, maybe someone cuts your cake before you and your fiance do (yep! I've seen that happen!), you may feel like there are things you wish you could change. At the end of the day, you get to spend forever with your love, and that's what it's all about right?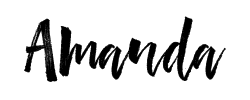 P.S. You can see more about my wedding collections and philosophy by clicking here.
Interested in learning more about my wedding collections and experience? Set up a consultation today!