People often ask me what my favorite wedding venues are in the area. My answer is always a struggle, and usually unsatisfying for them to hear. The truth is that my favorite venues are the ones that aren't really "venues." Mountain lakesides, red rock cliffs, fields of wildflowers seemingly in the middle of nowhere… those are what set my soul on fire. Couples who take me to wherever their hearts feel at home are some of my favorites! Allison and Ethan celebrated their Ouray wedding at a private lake their coordinator found for them, and we were all in heaven the whole time!
The two met long ago now; they've been together over 12 years! Allison said they both agreed there was no point in rushing into anything. By waiting and putting together the perfect celebration, they were a lot happier. I met Allison the day of the wedding at a suite at the Box Canyon Lodge for getting ready photos. It was fun to meet some of her loved ones who helped with the process. That was another thing I loved about the day – all their family and friends were so kind and happy, it was truly a celebration of love in every way!
We then headed to the ceremony site, a private lake near Ouray, for photos before the guests arrived. They didn't have a wedding party, so we were able to really get a lot of fun photographs with the two of them during this time. I drove up to the location, the driveway lined with stakes draped in blue ribbons to match their color scheme. The drive led to the ceremony set-up that Ethan dreamed up: an archway blooming with wildflowers atop, surrounded by a spiral of chairs for the guests. It was the ultimate intimate set-up for their smaller wedding!
The reception followed the ceremony at the Oak Creek Chalet owned by the Box Canyon Lodge. Complete with a beautiful porch for the dance floor, patios for guests to relax and take in the views, and a beautiful living room space for the dinner, it really was an amazing space! Every moment of the day and evening was a dream; thank you Allison and Ethan for sharing it with me! Check out some of my favorite moments from their Ouray Wedding at a Private Lake: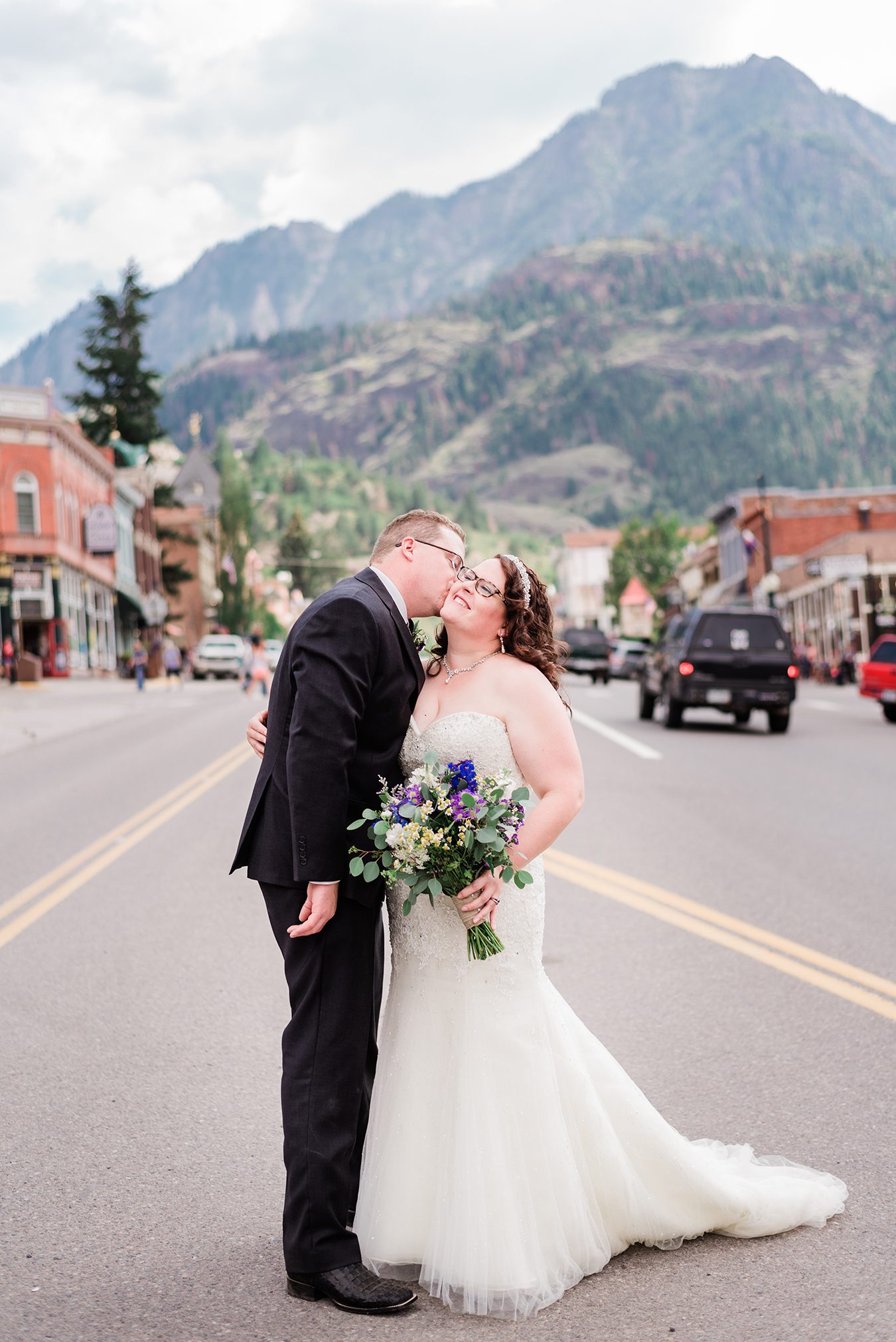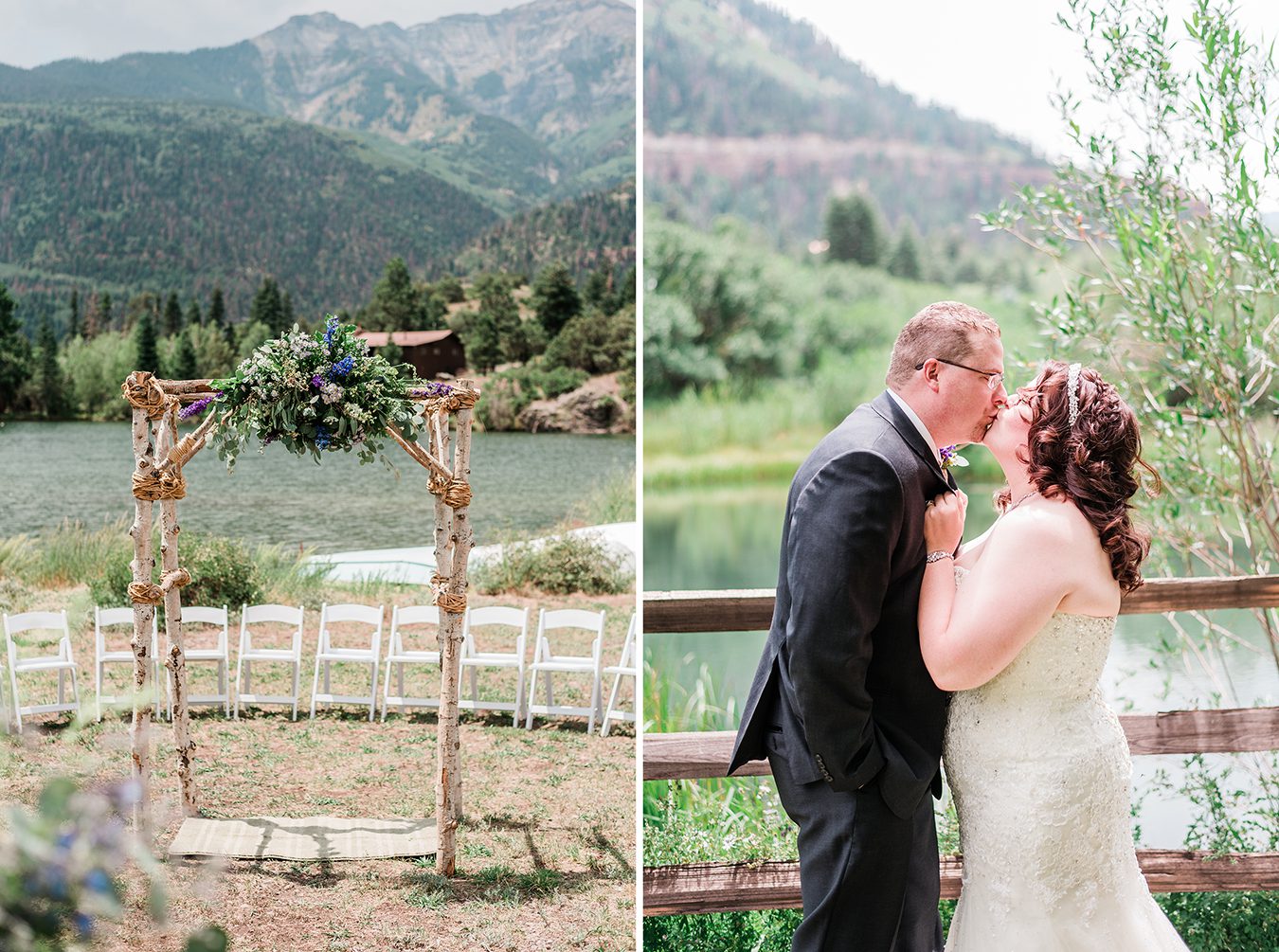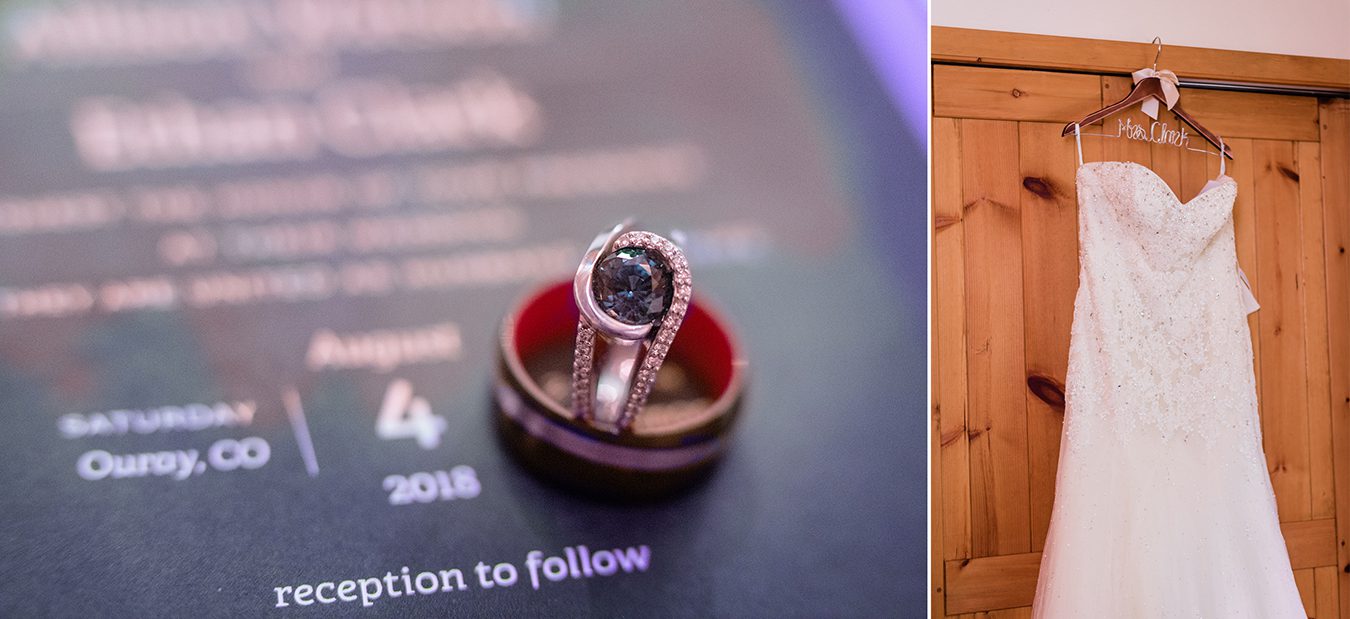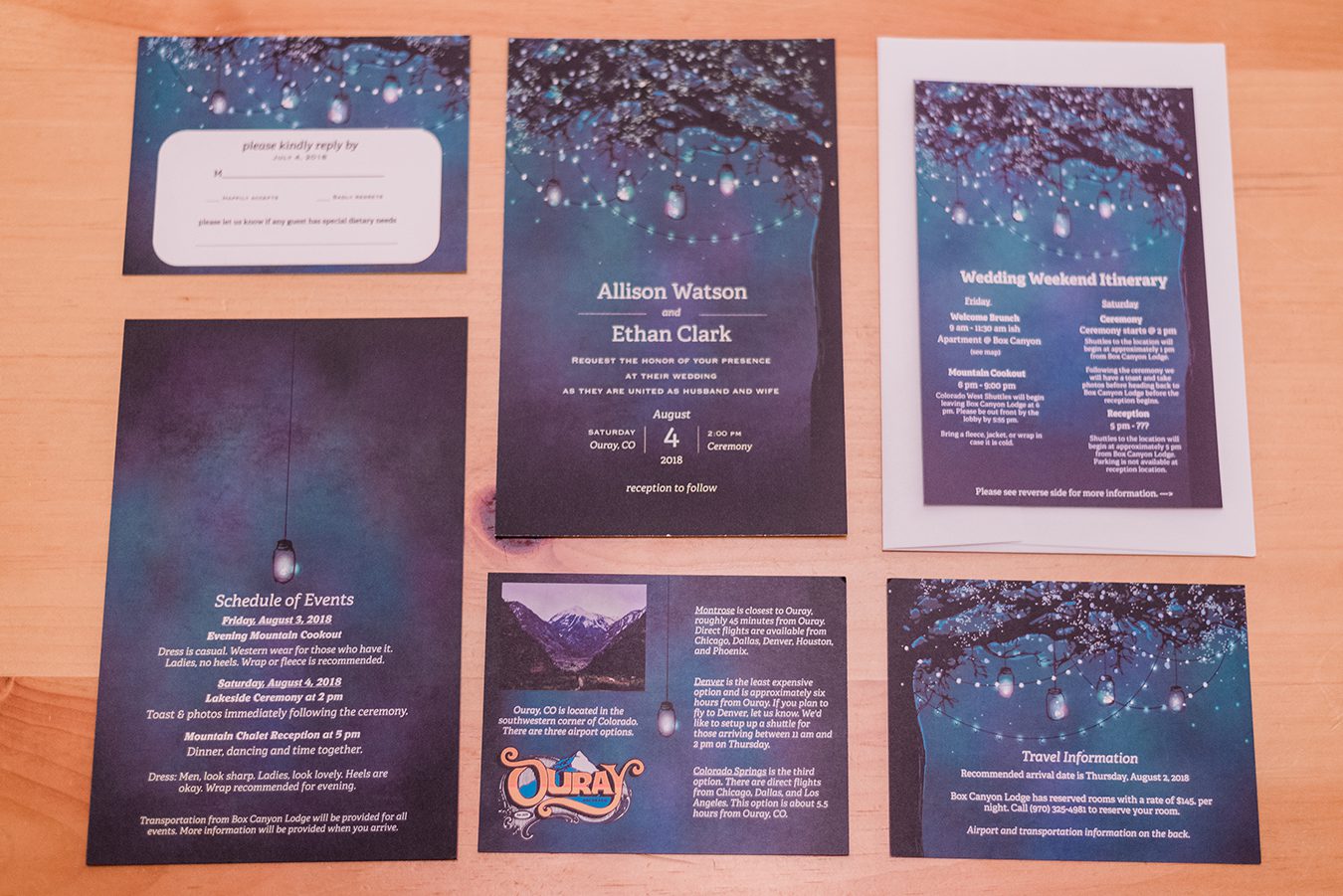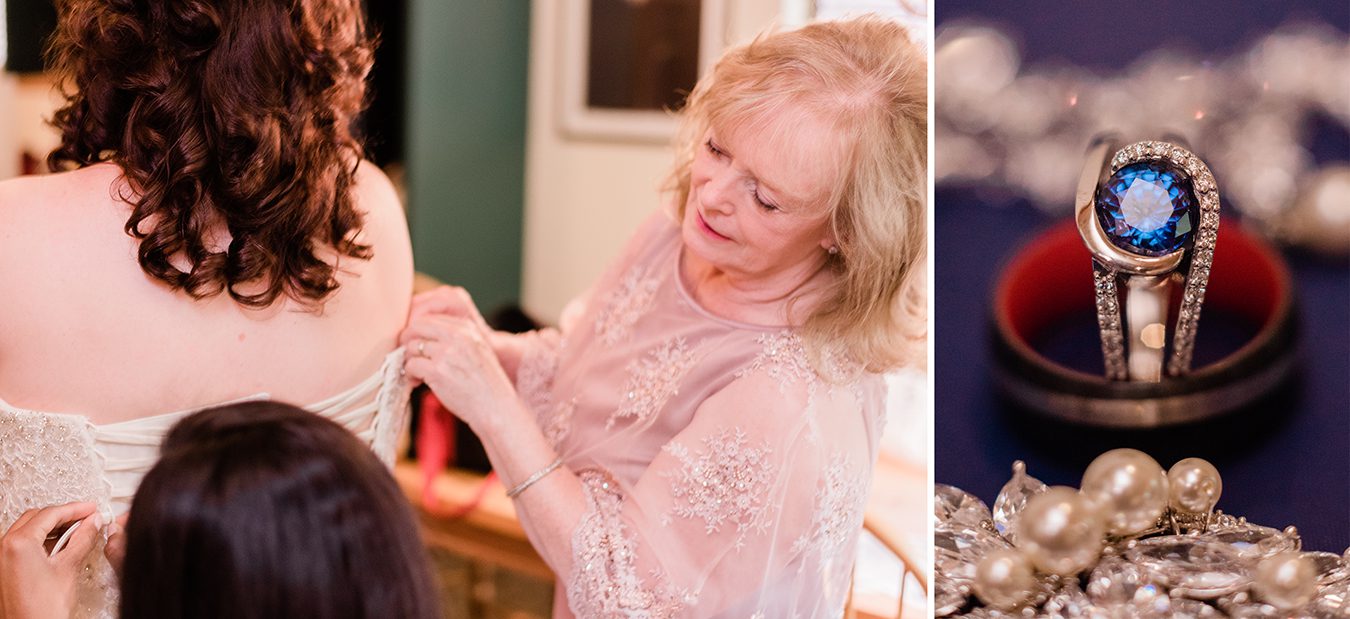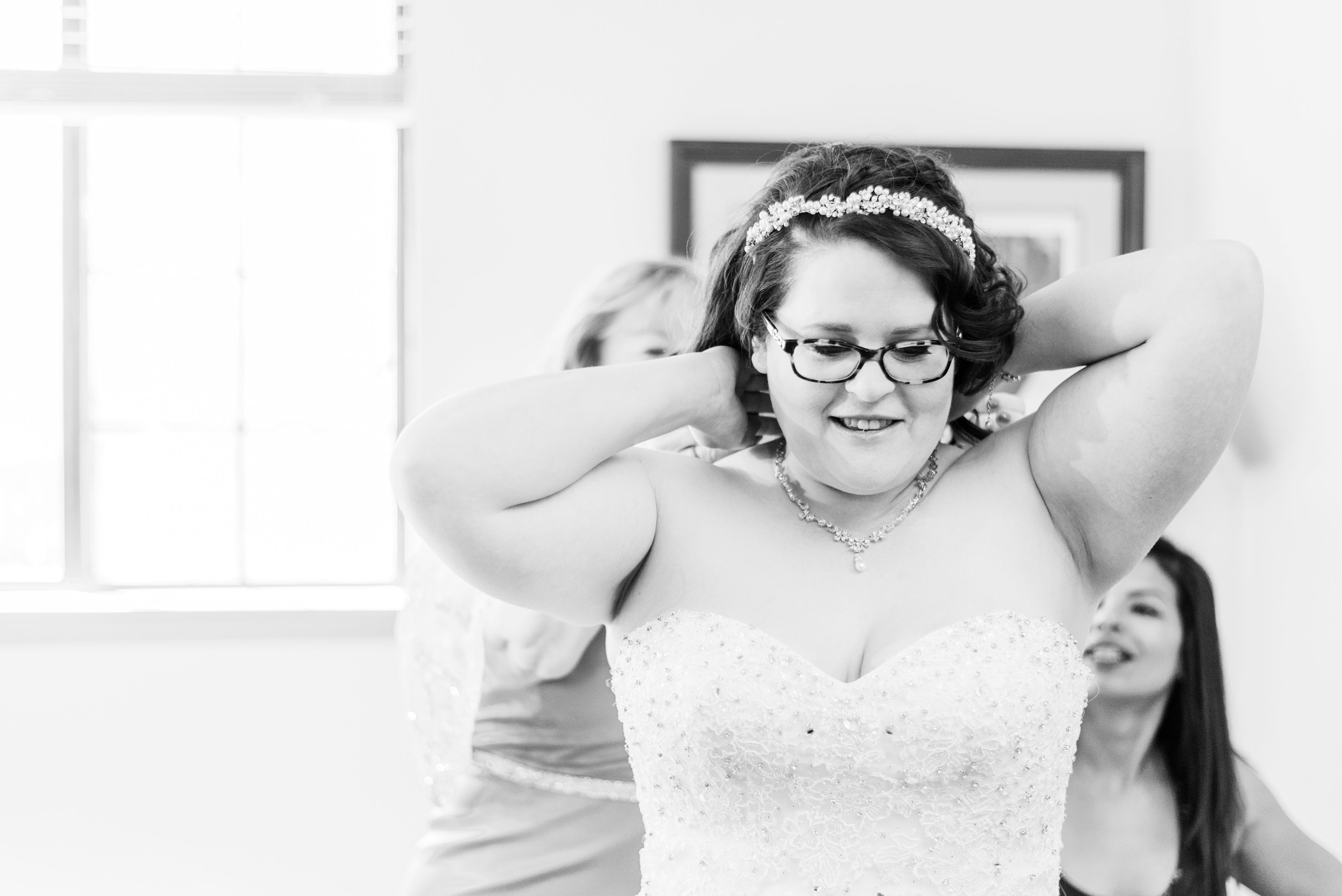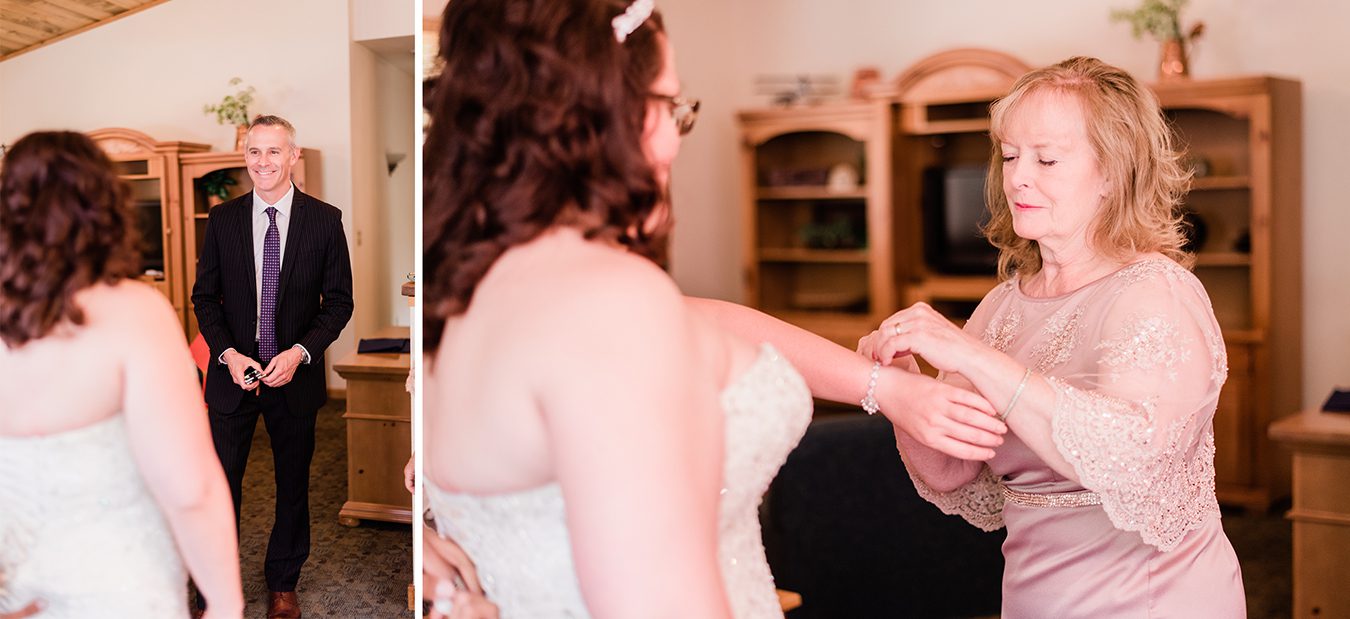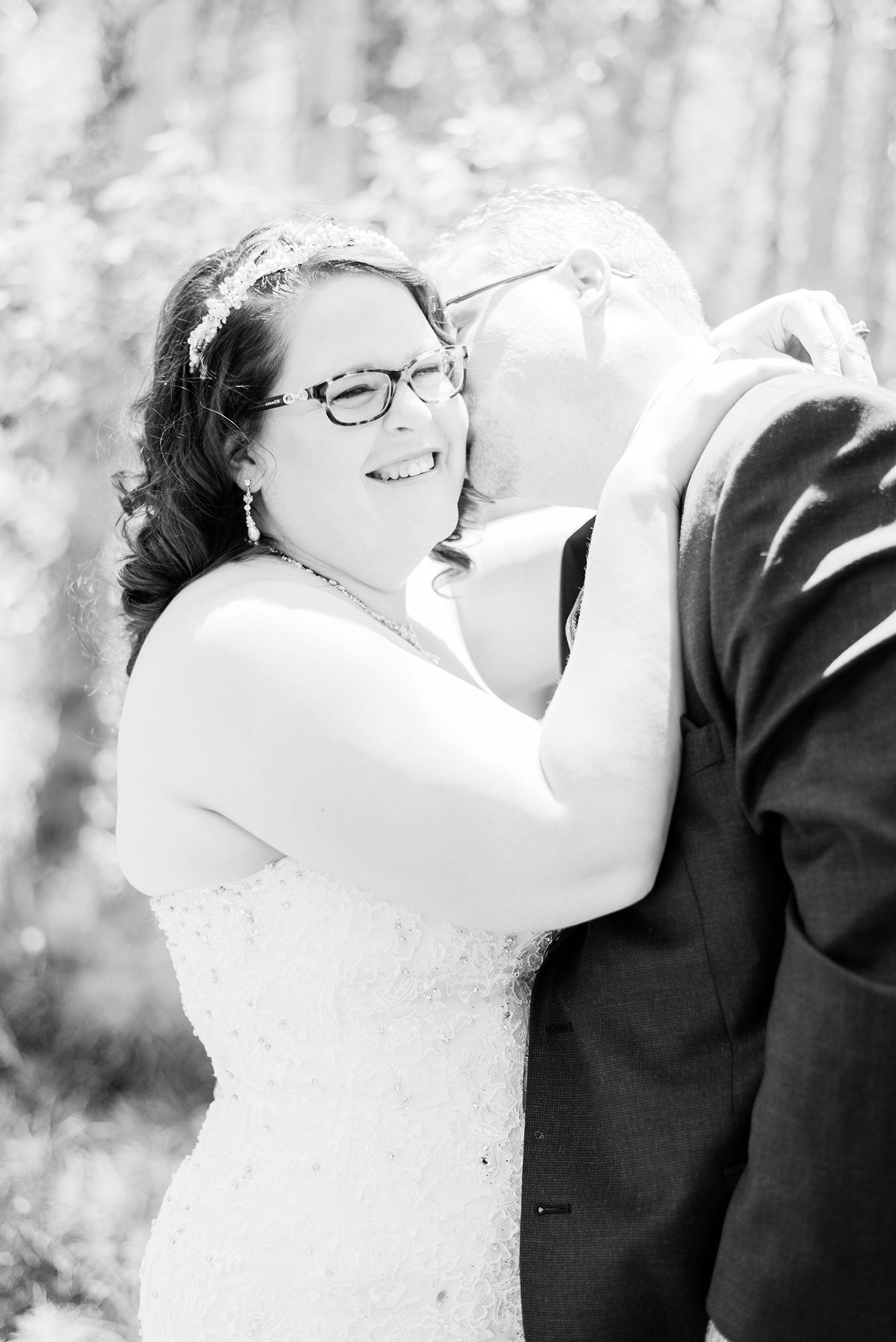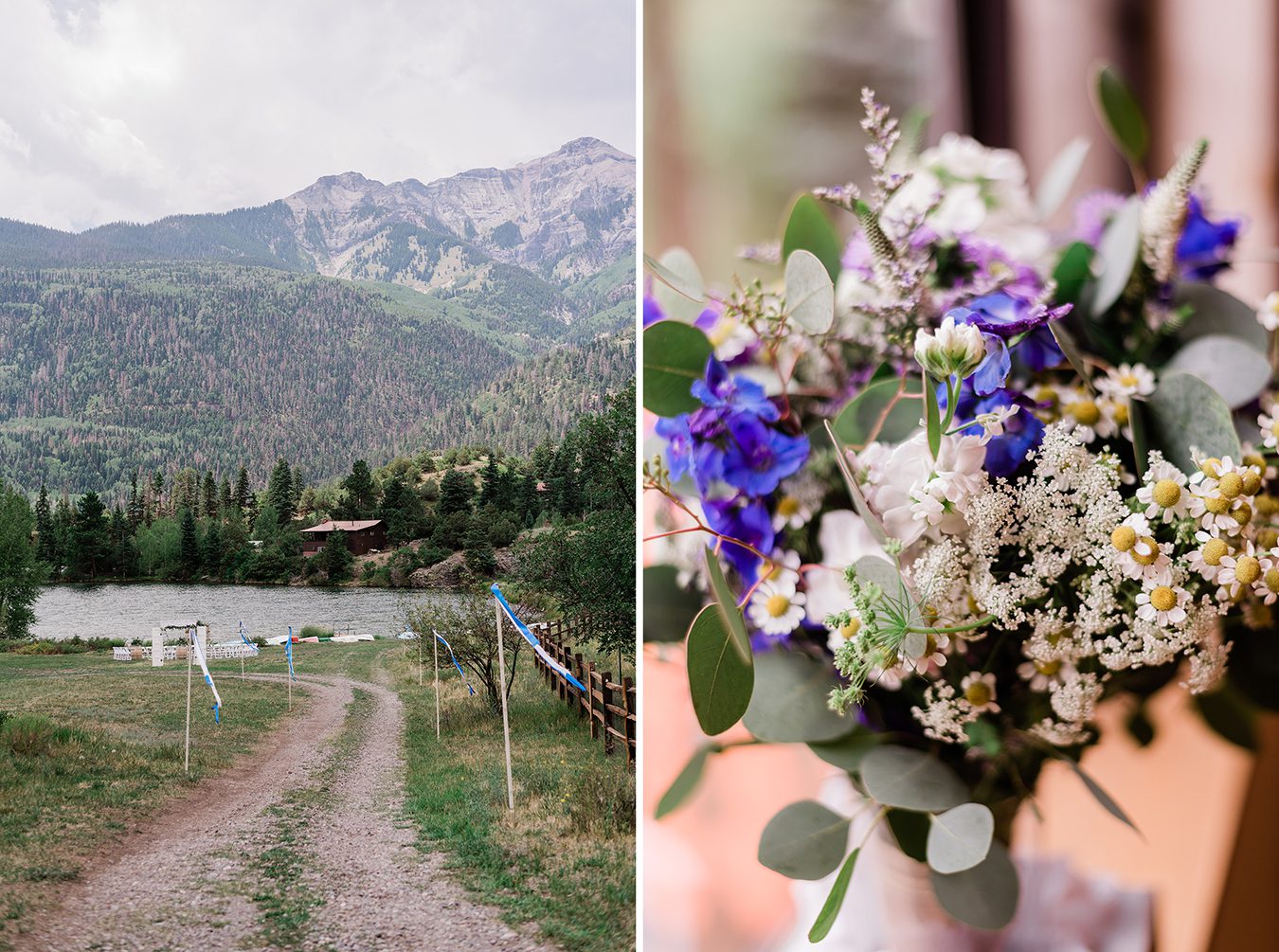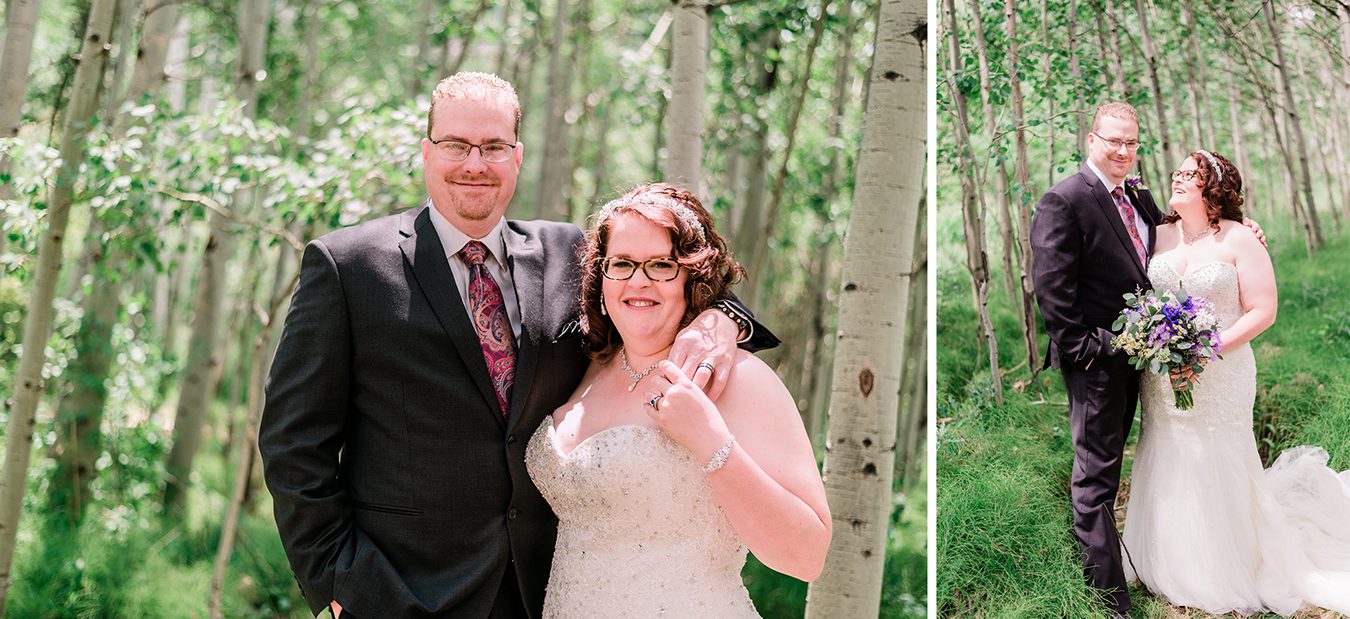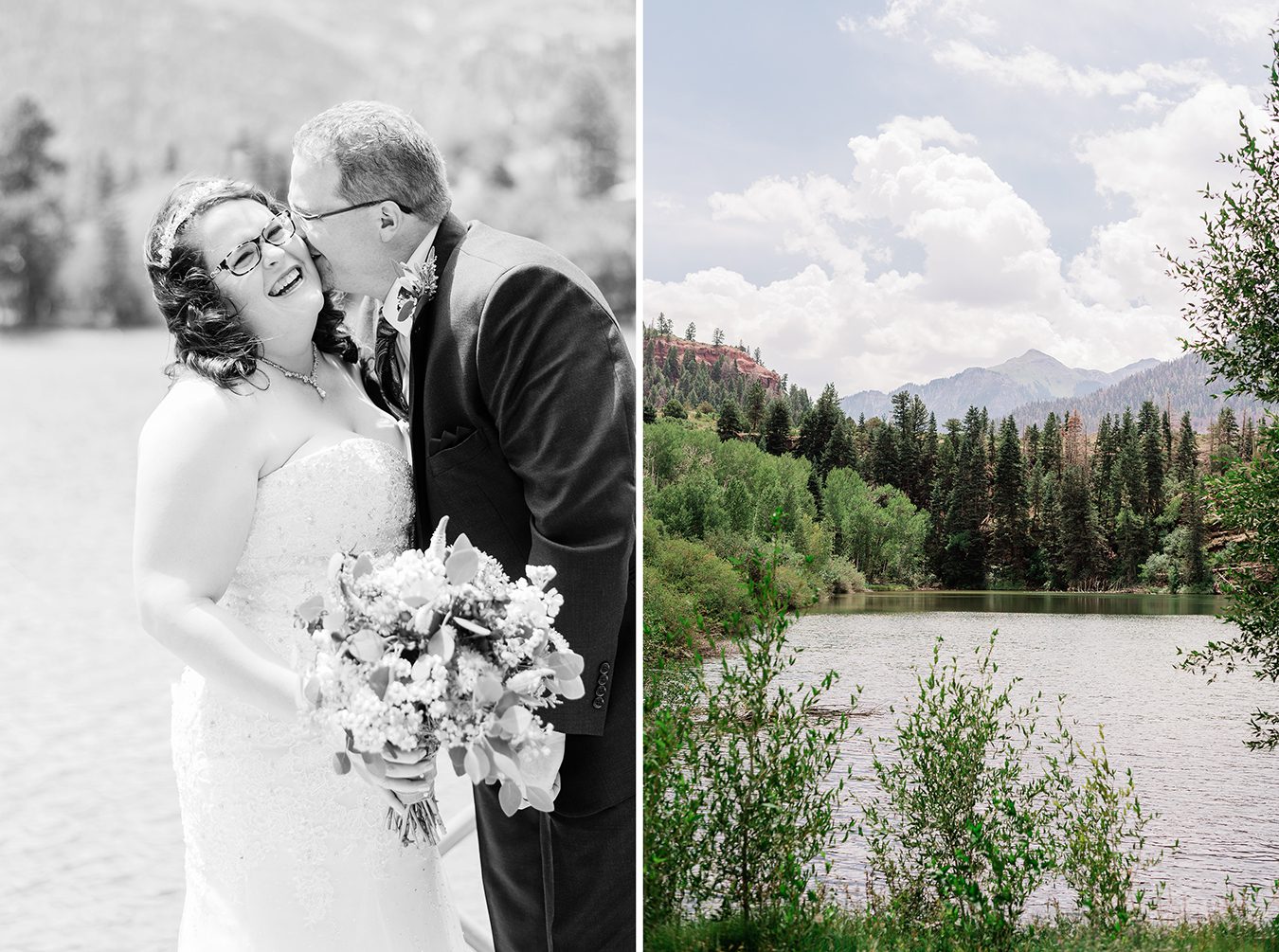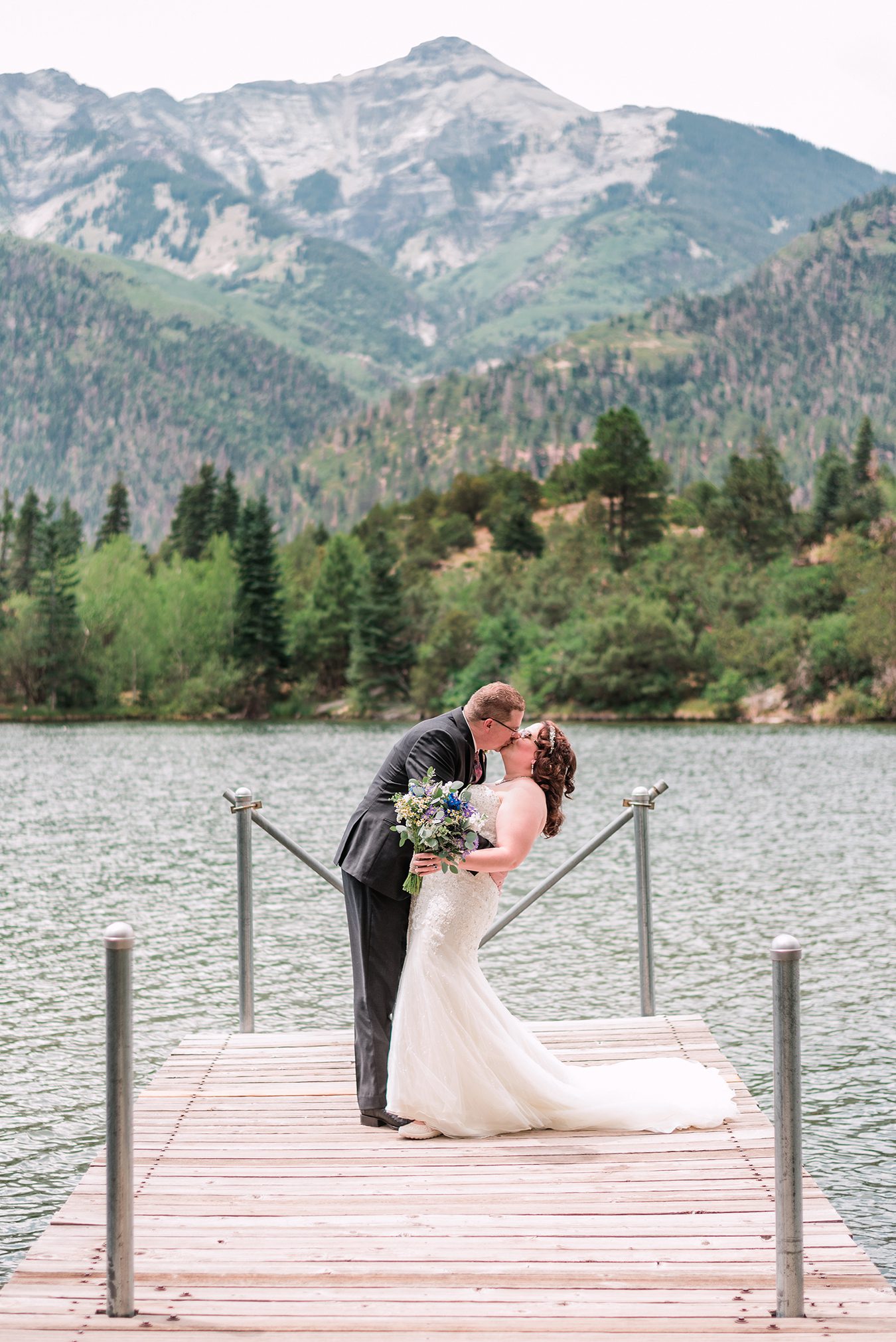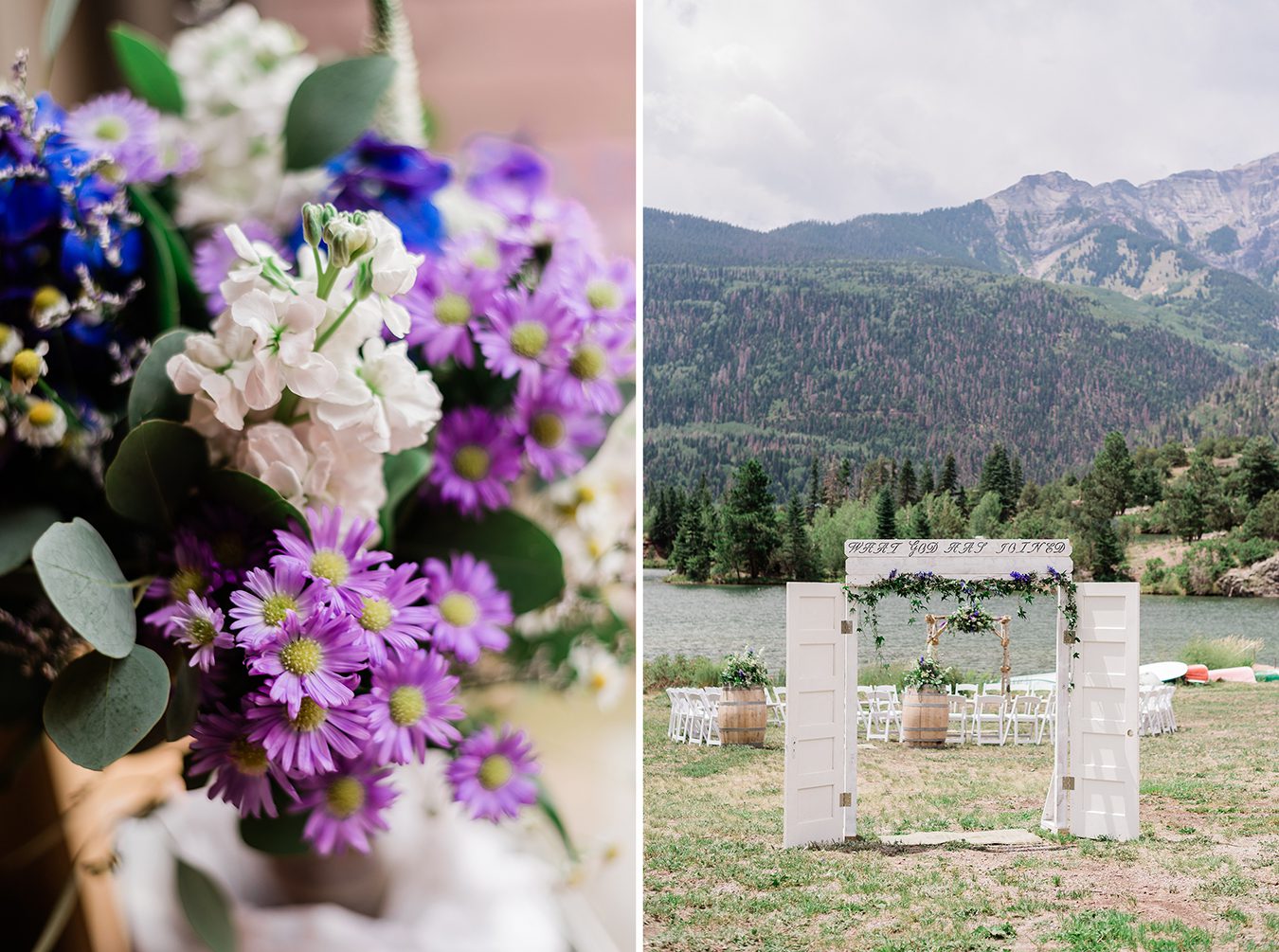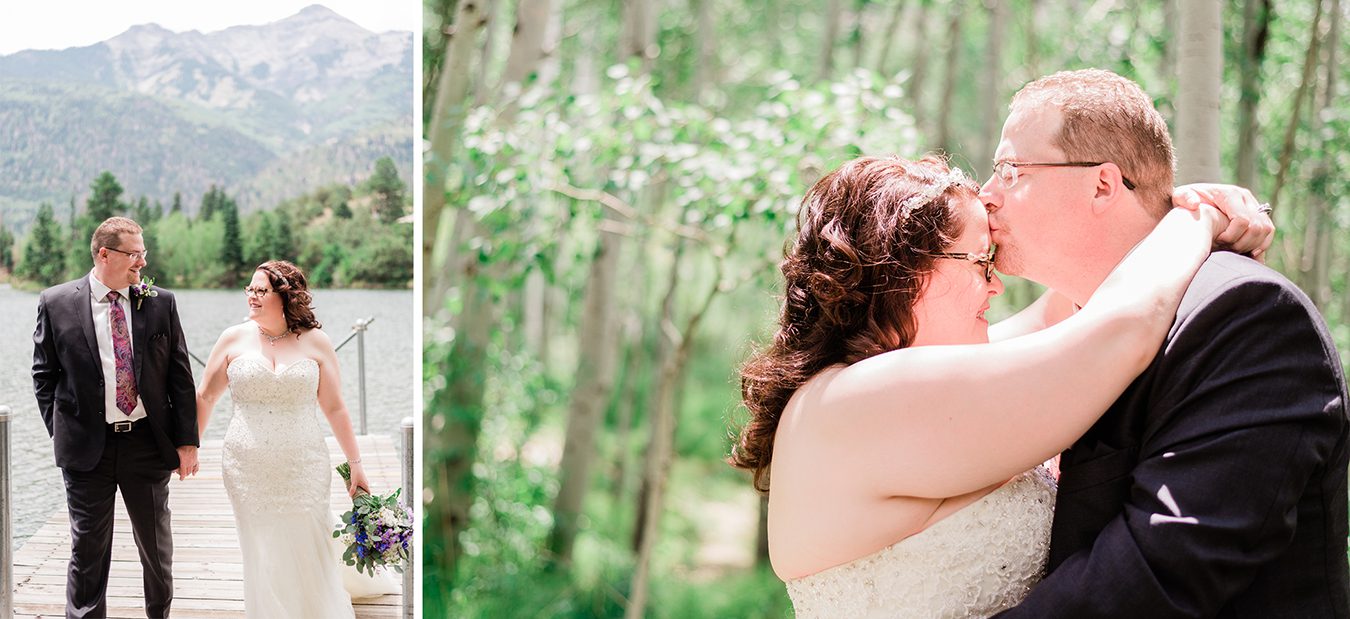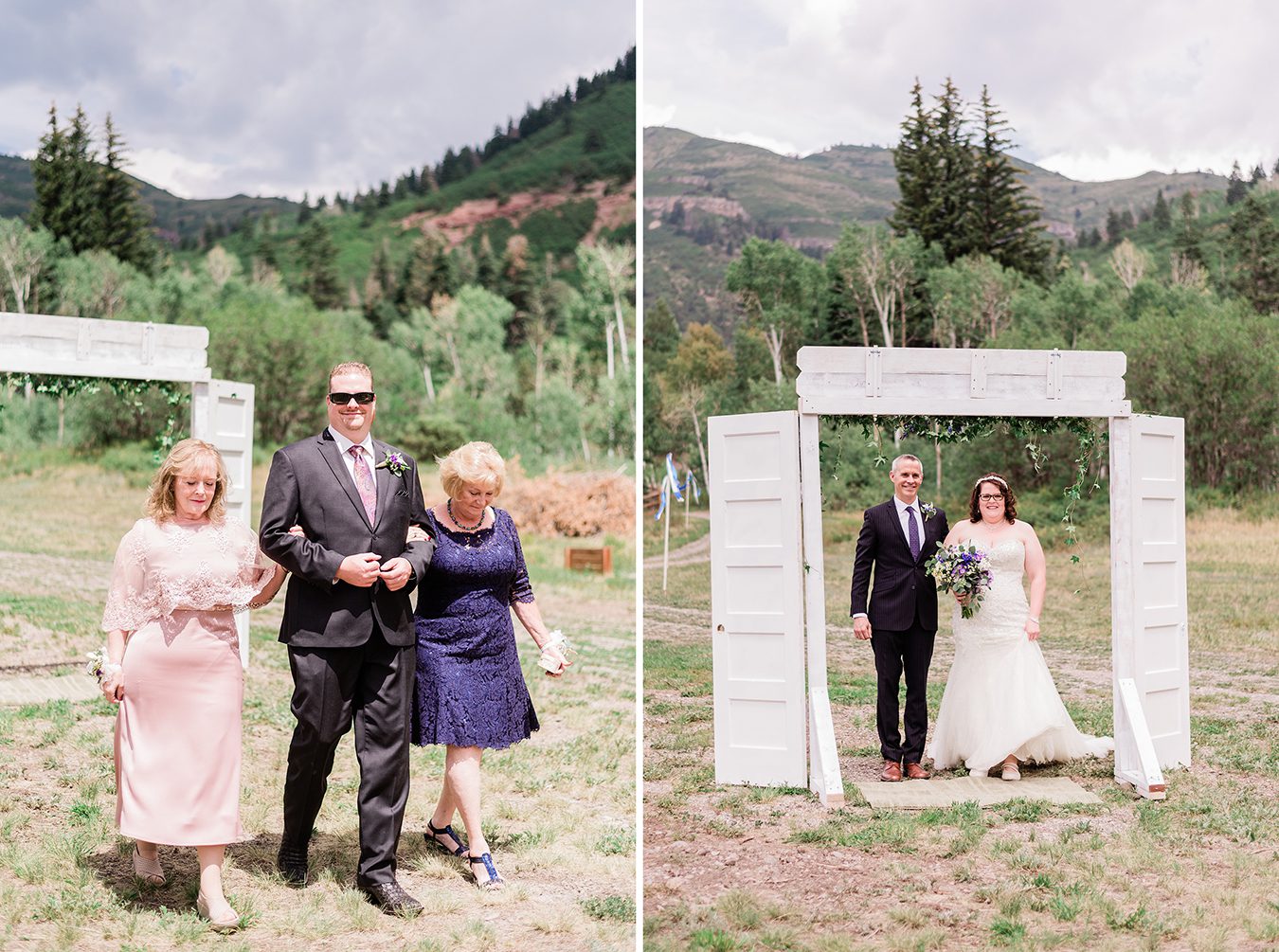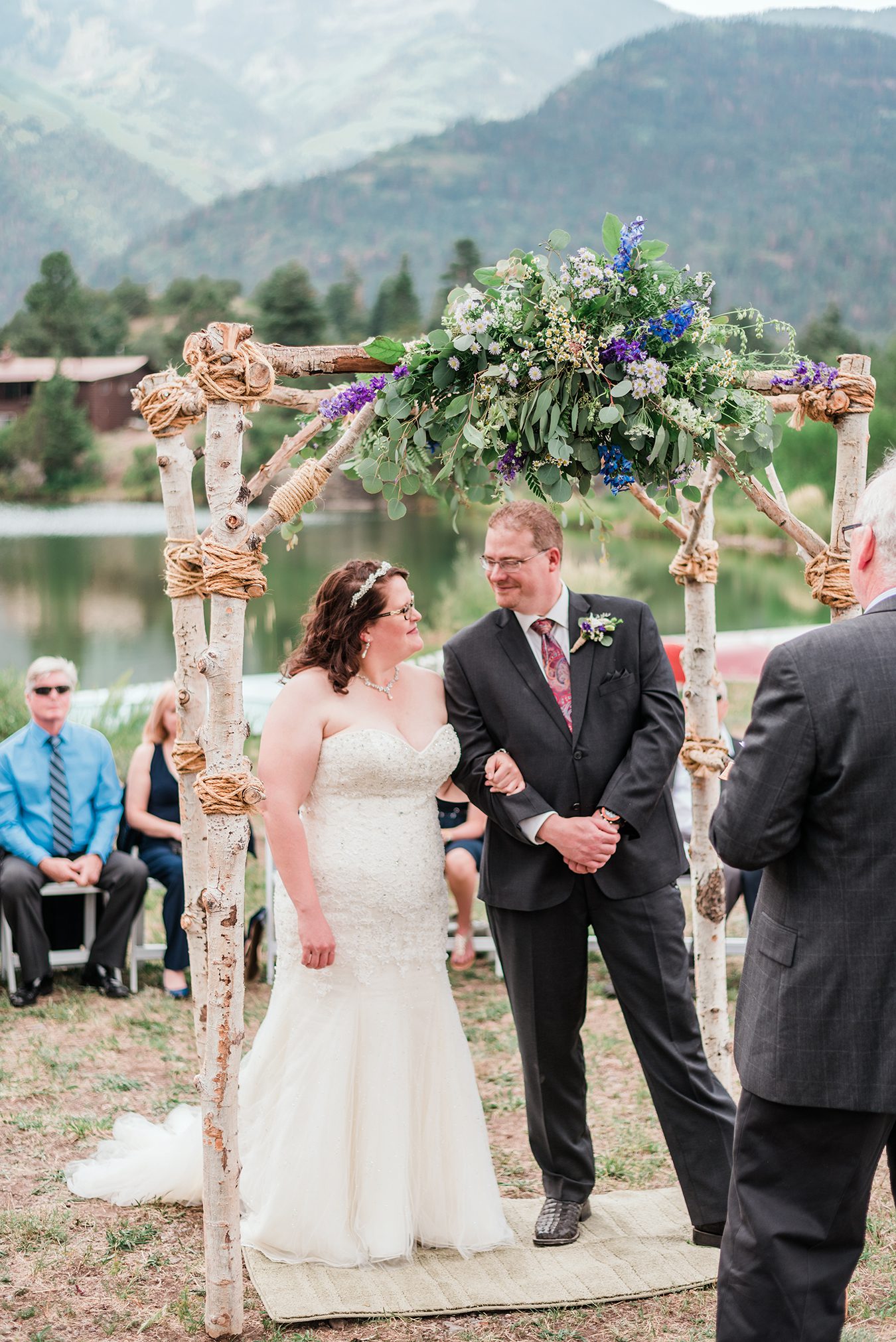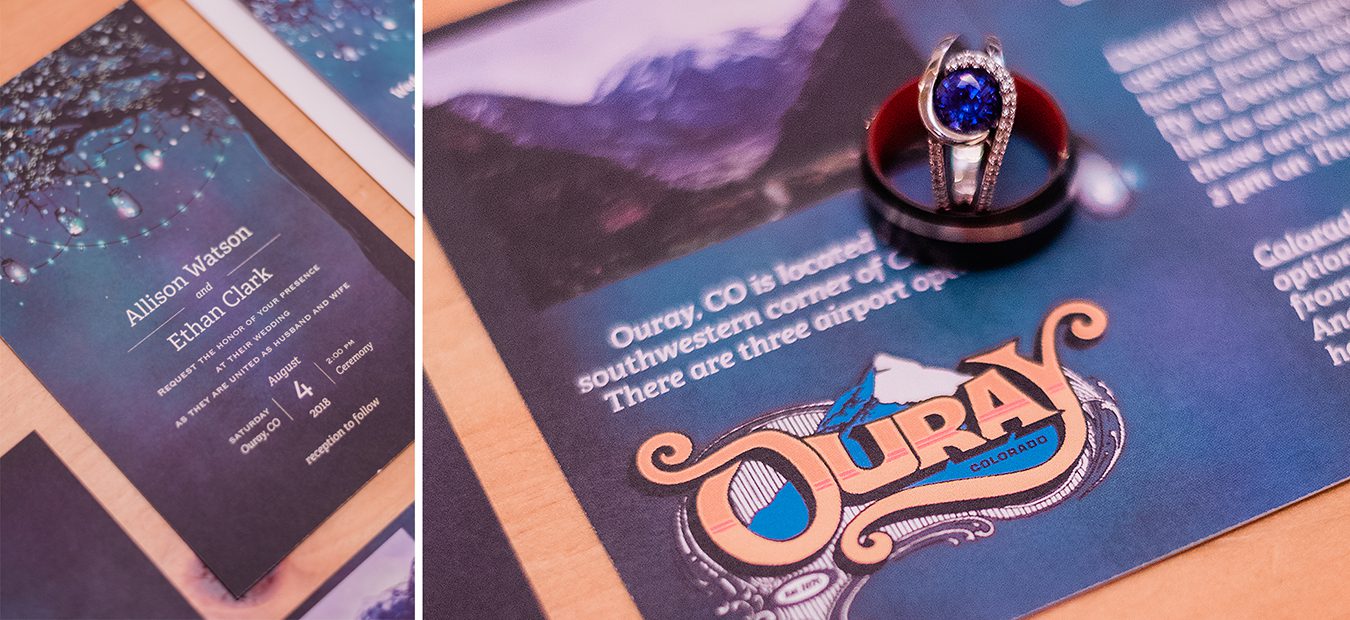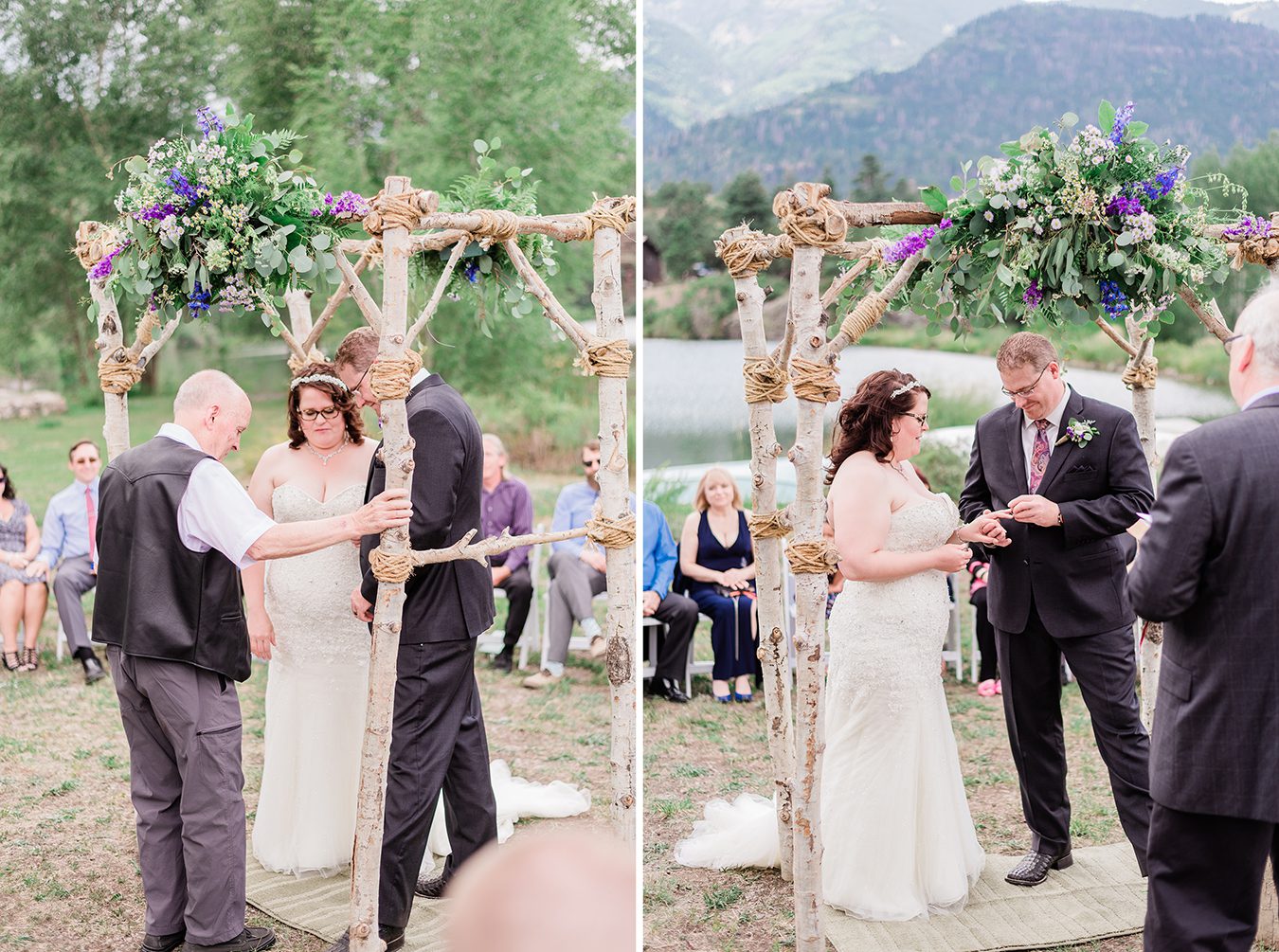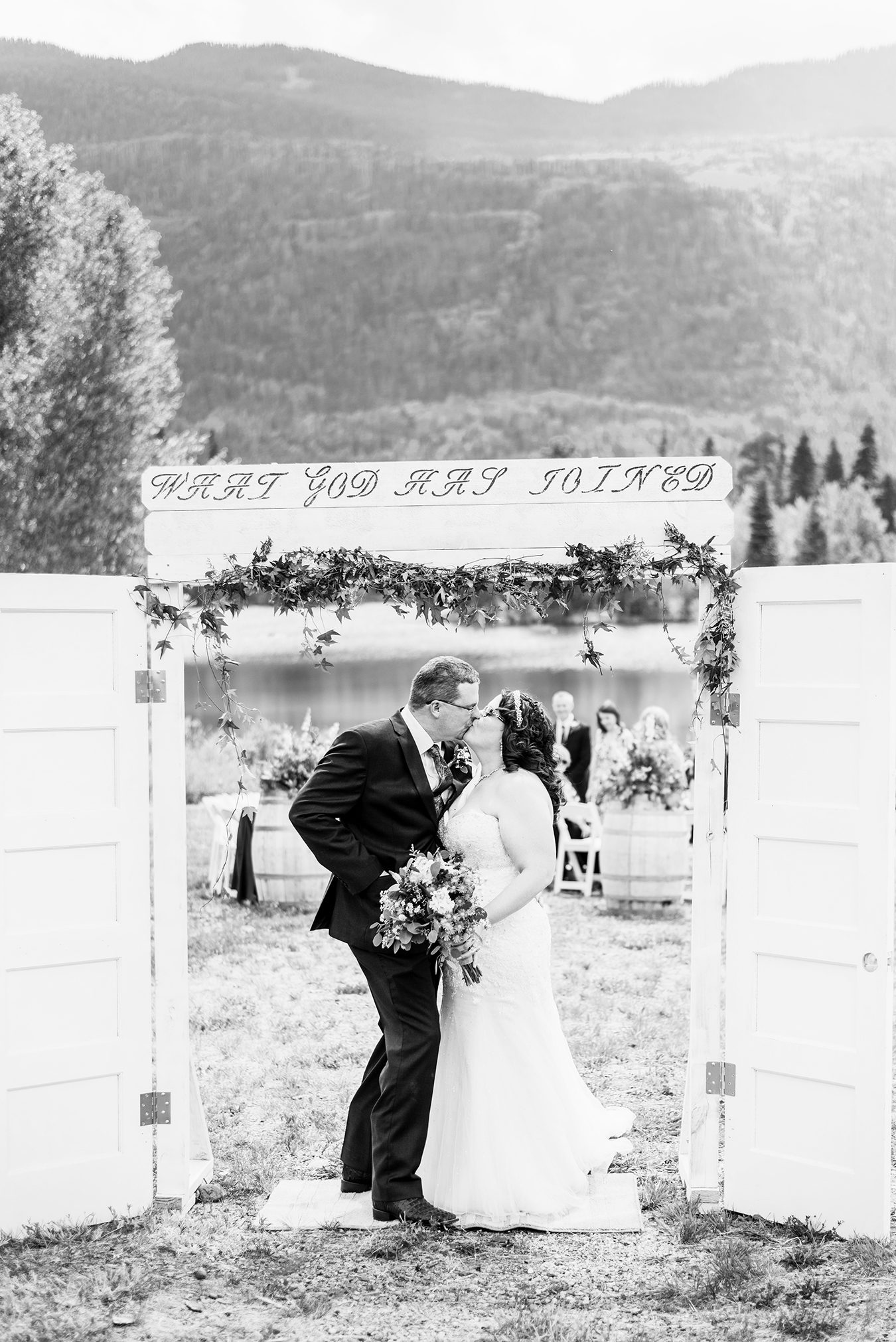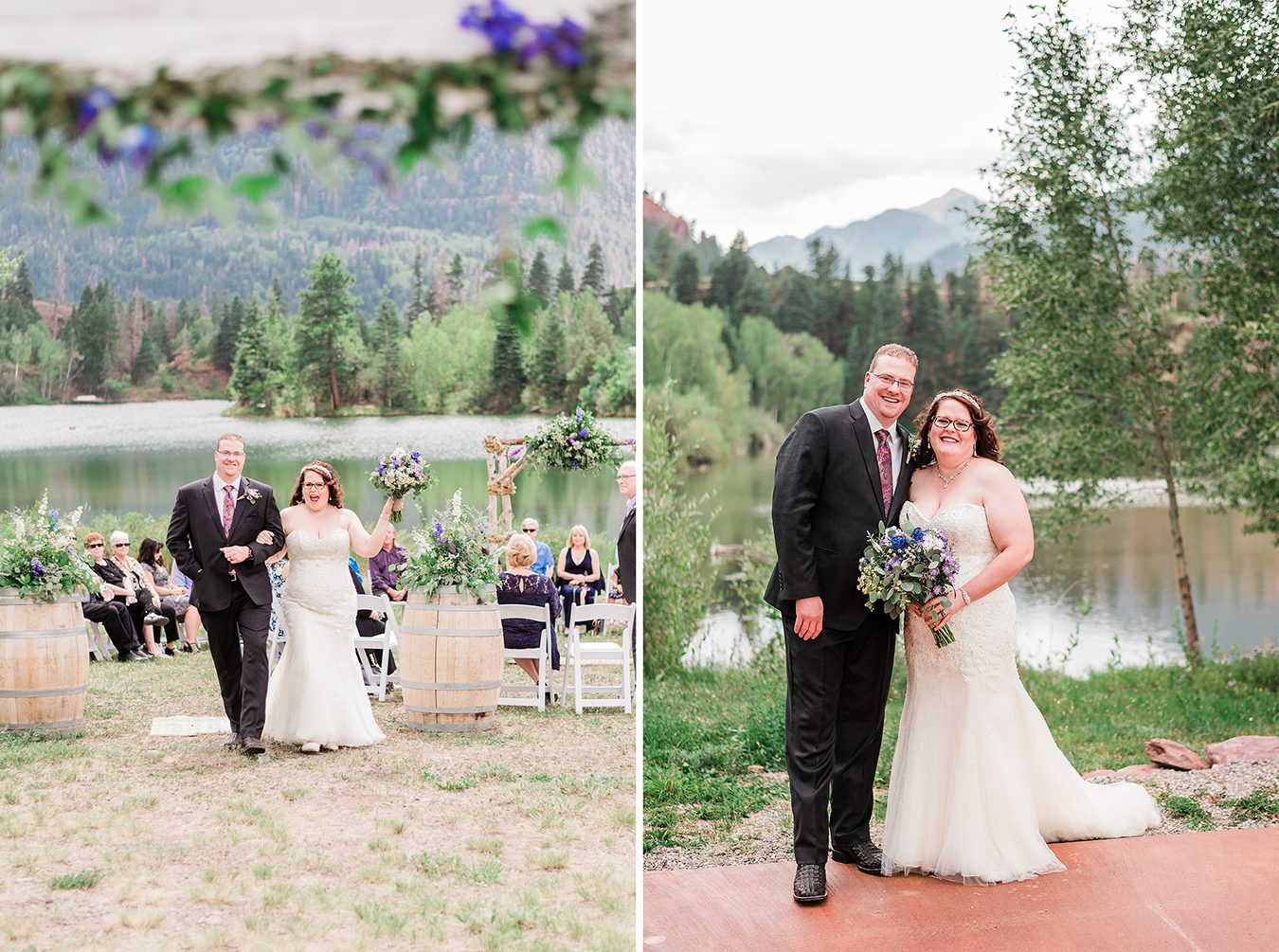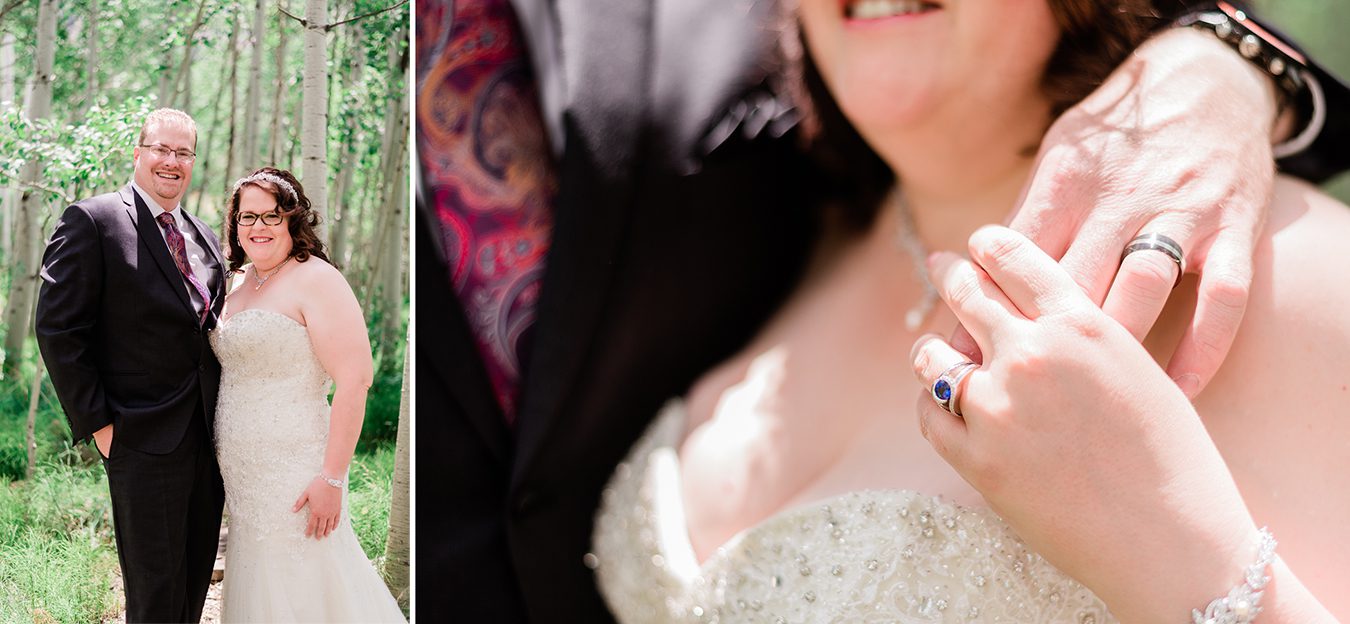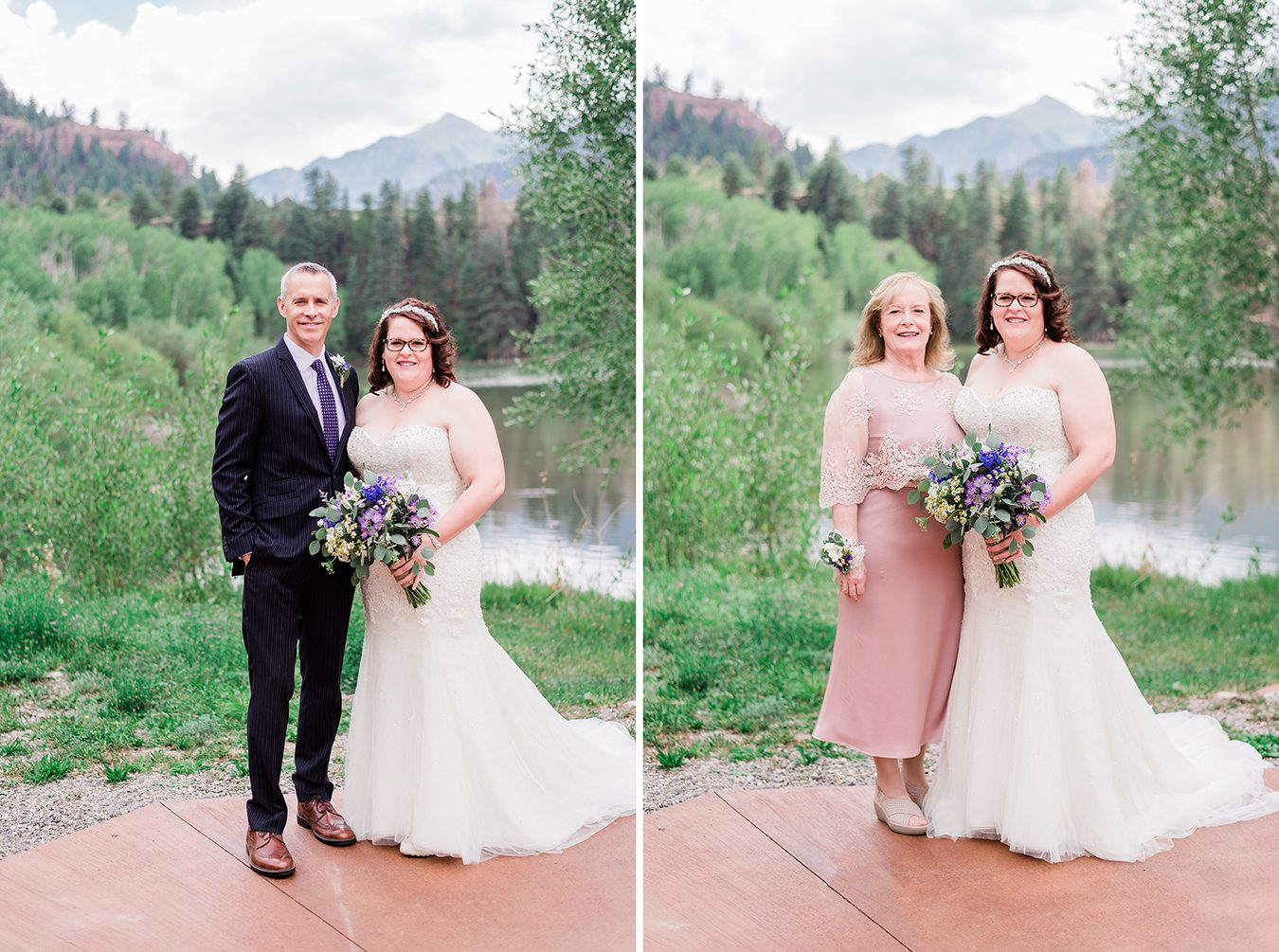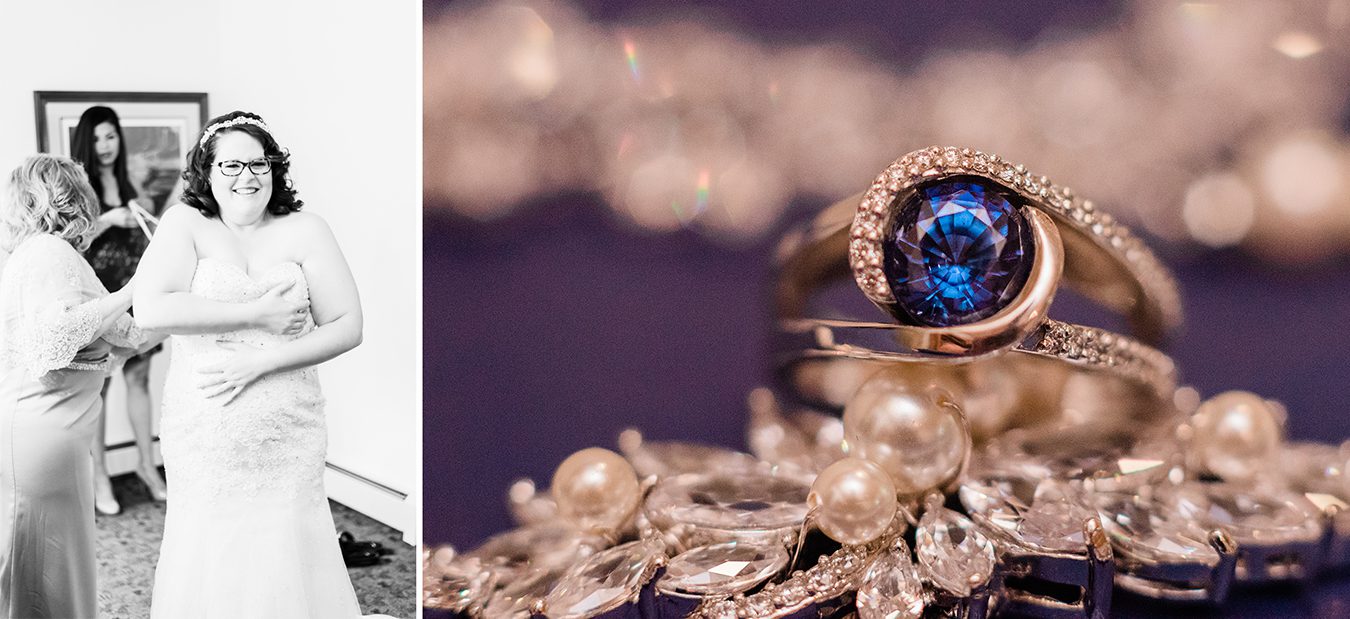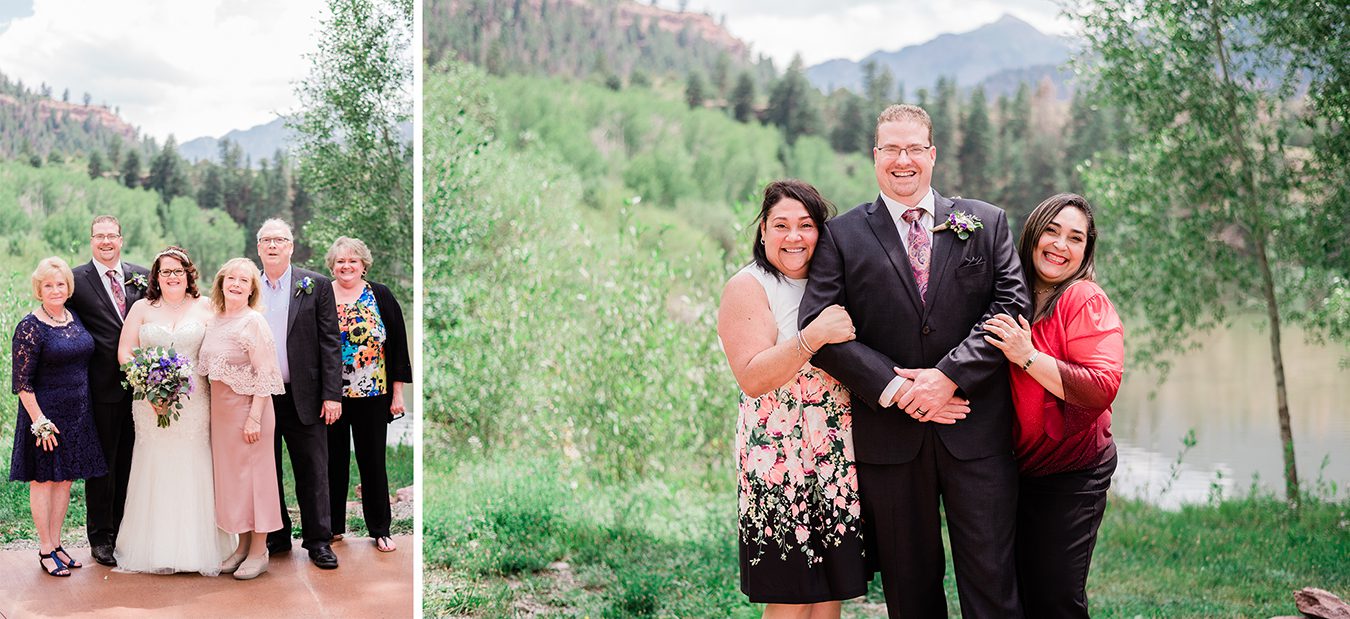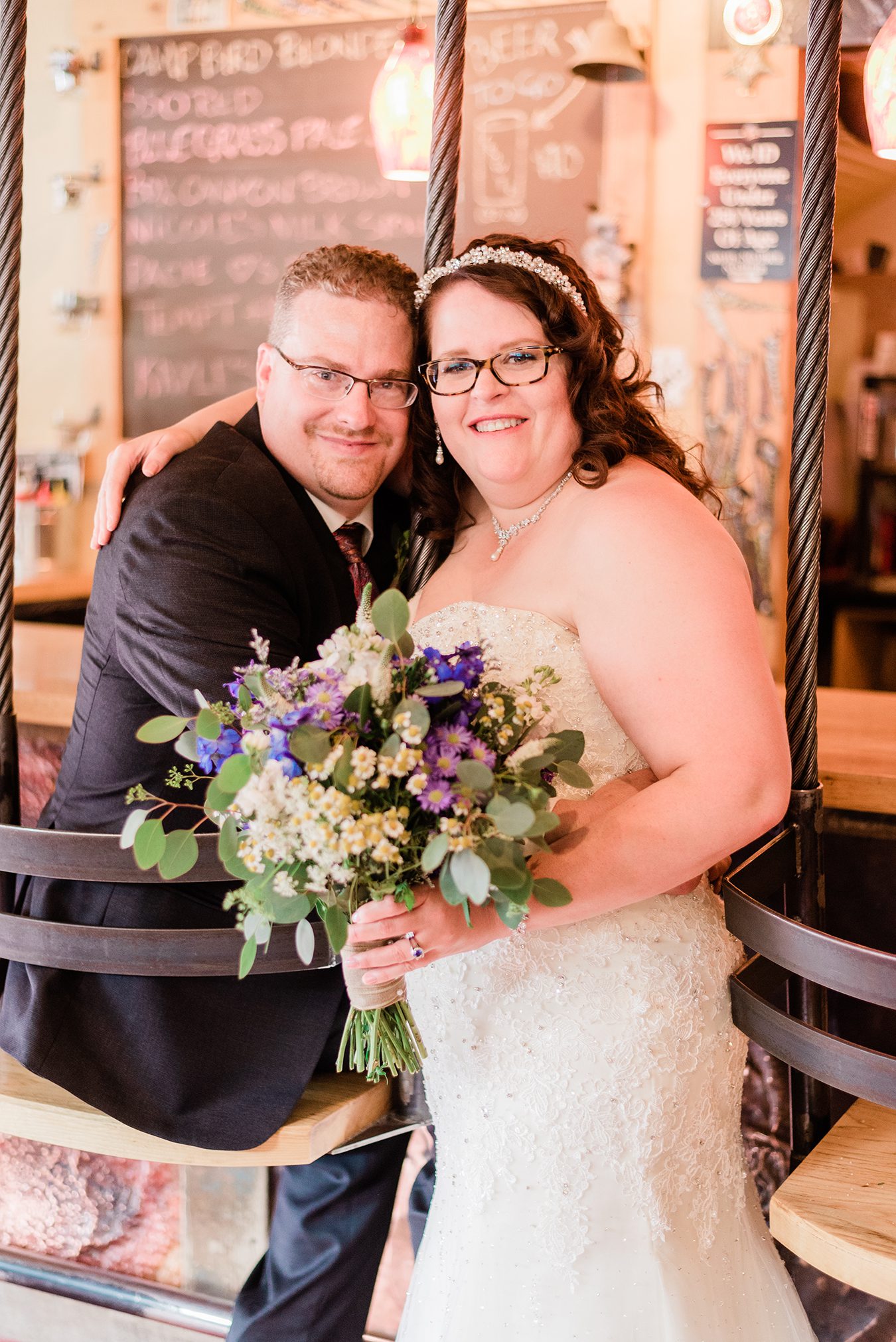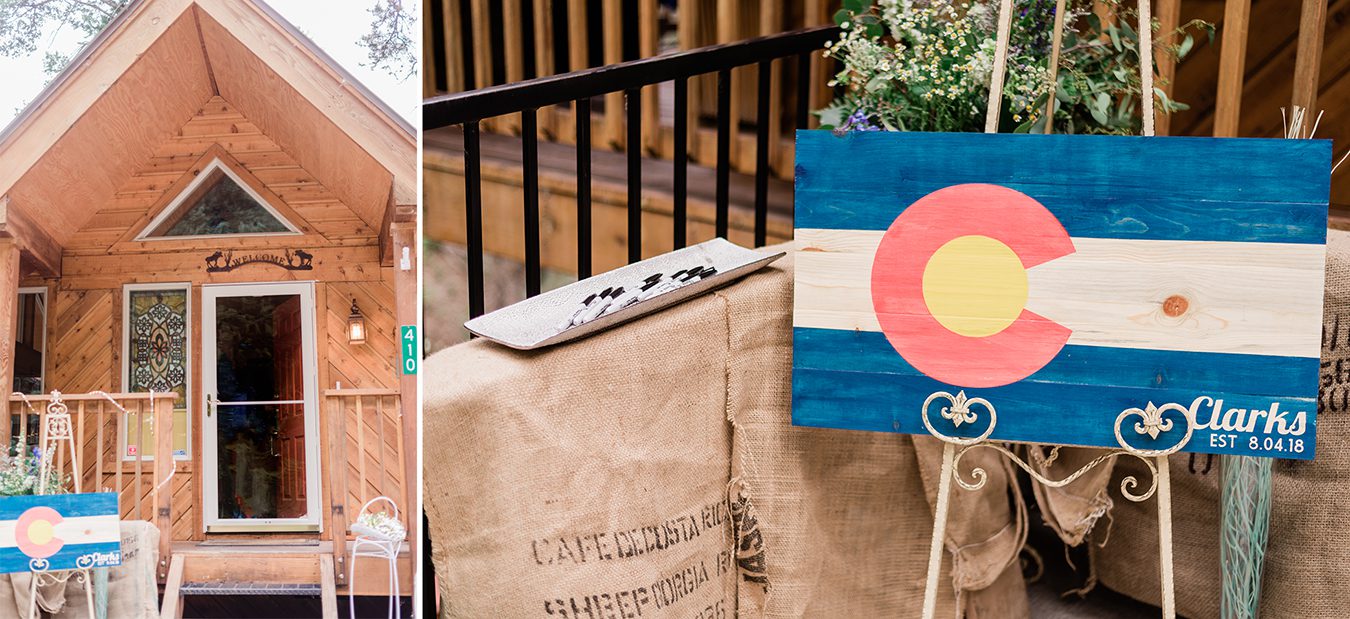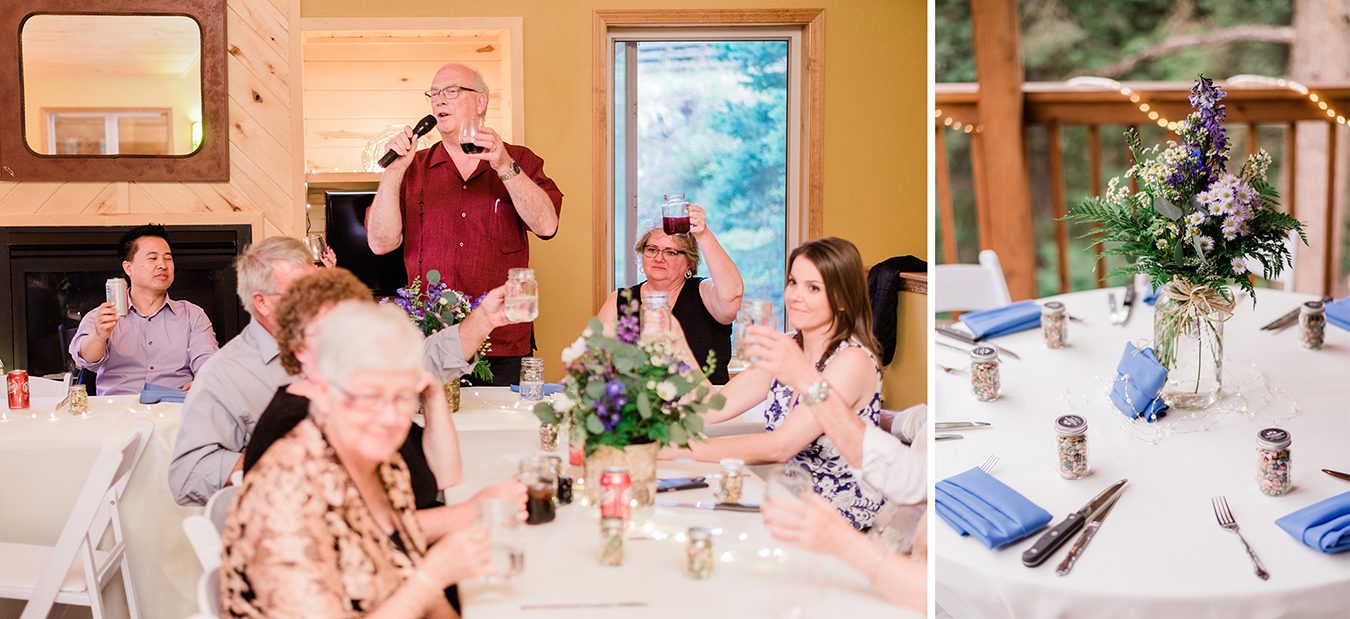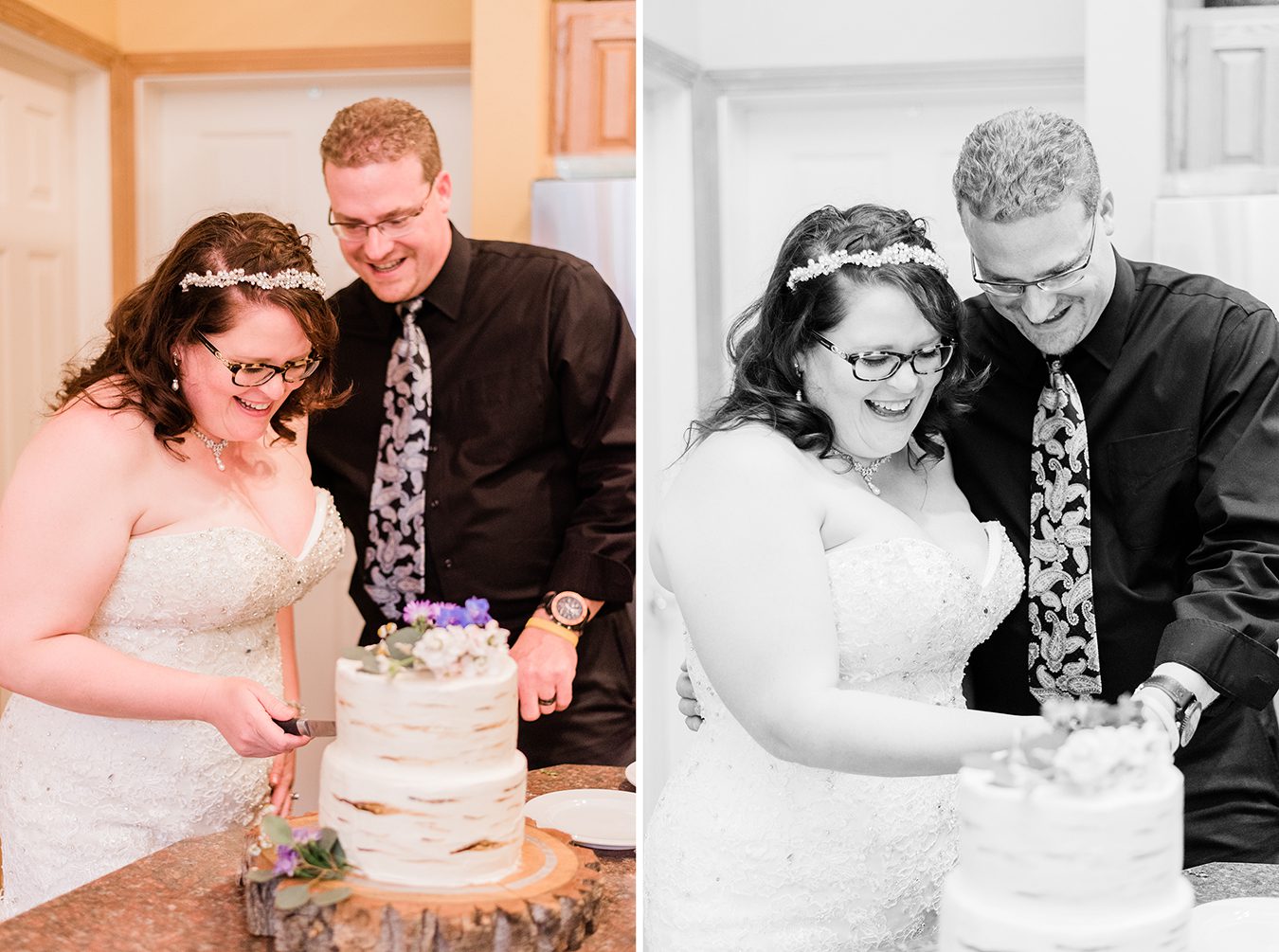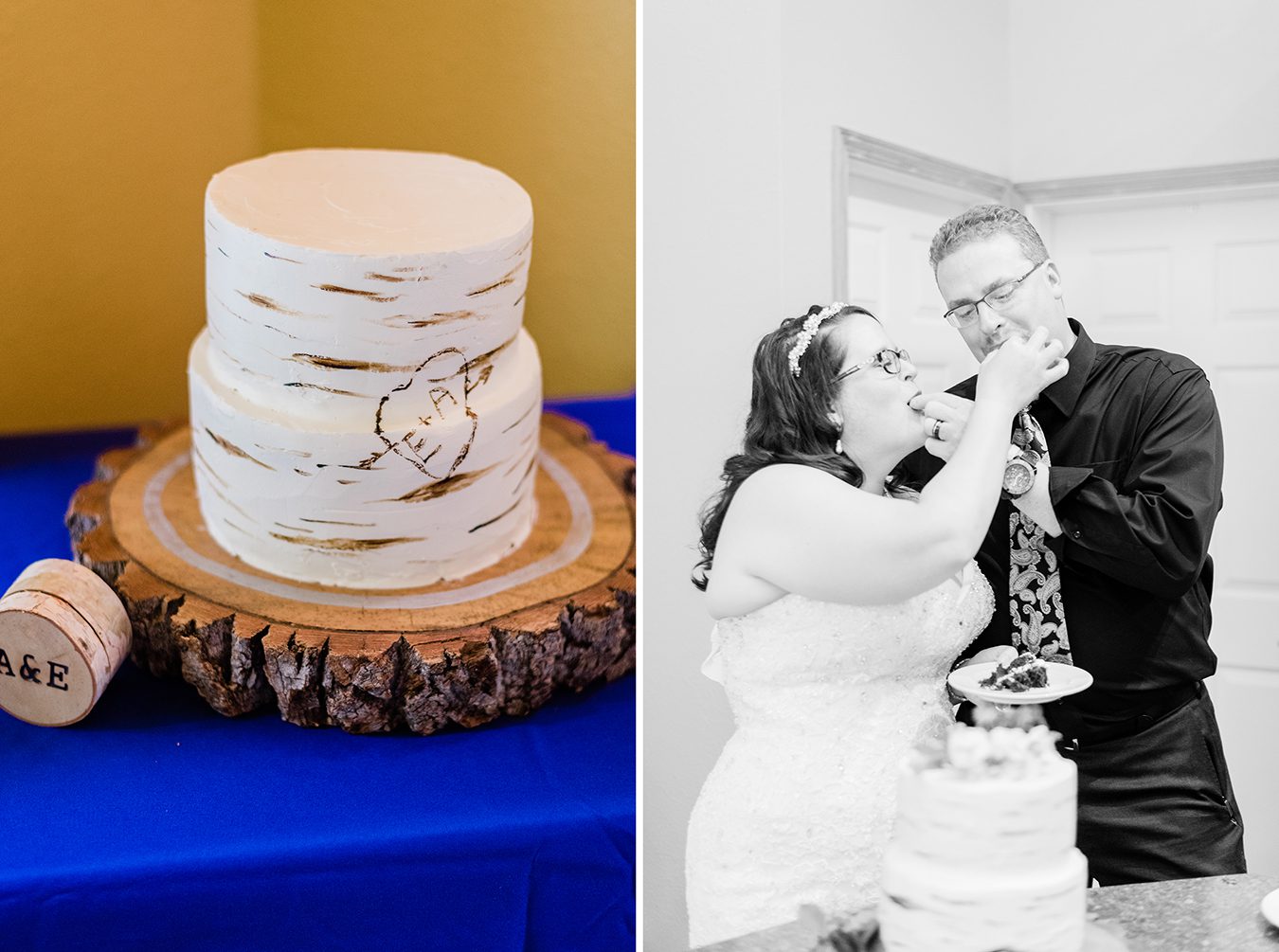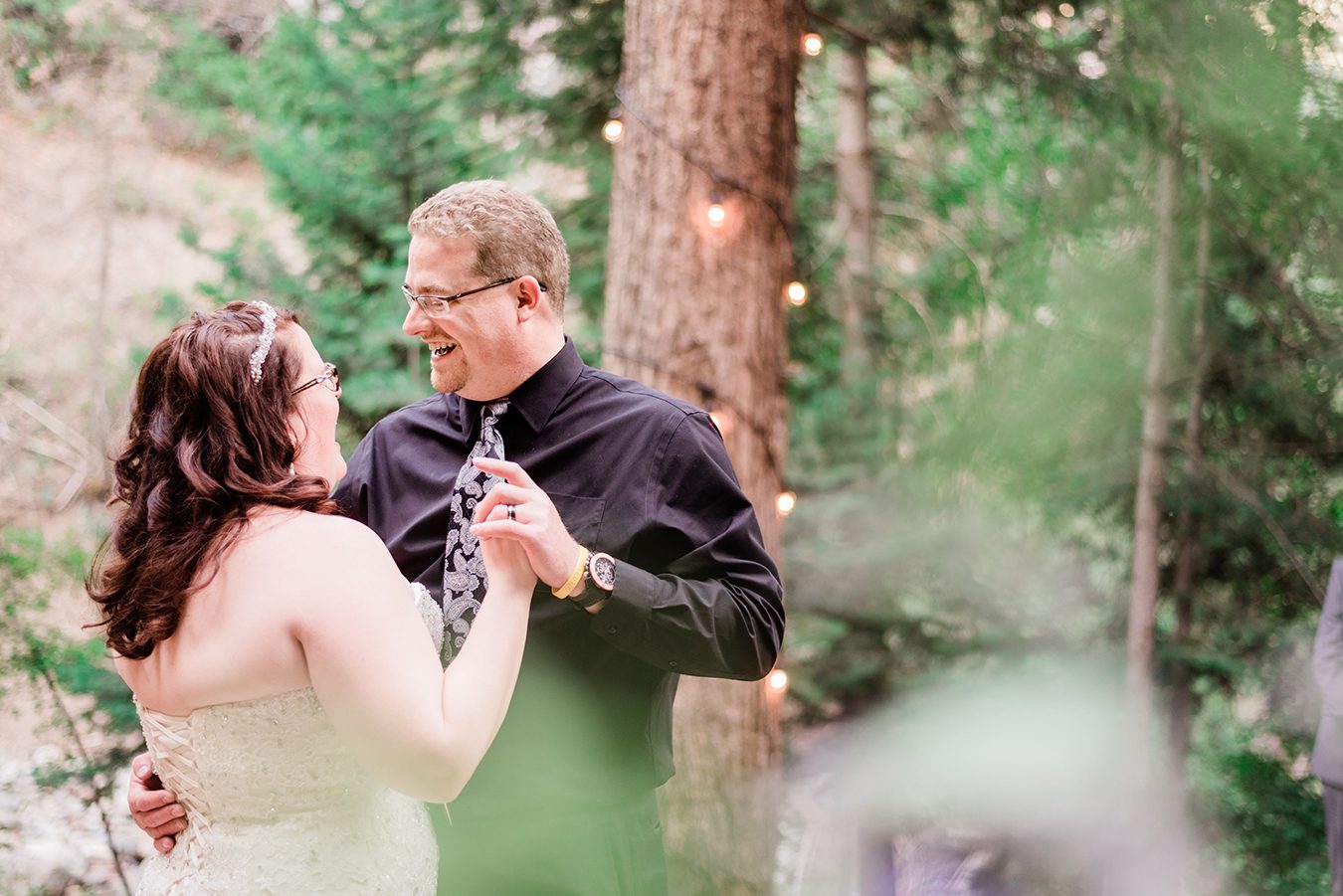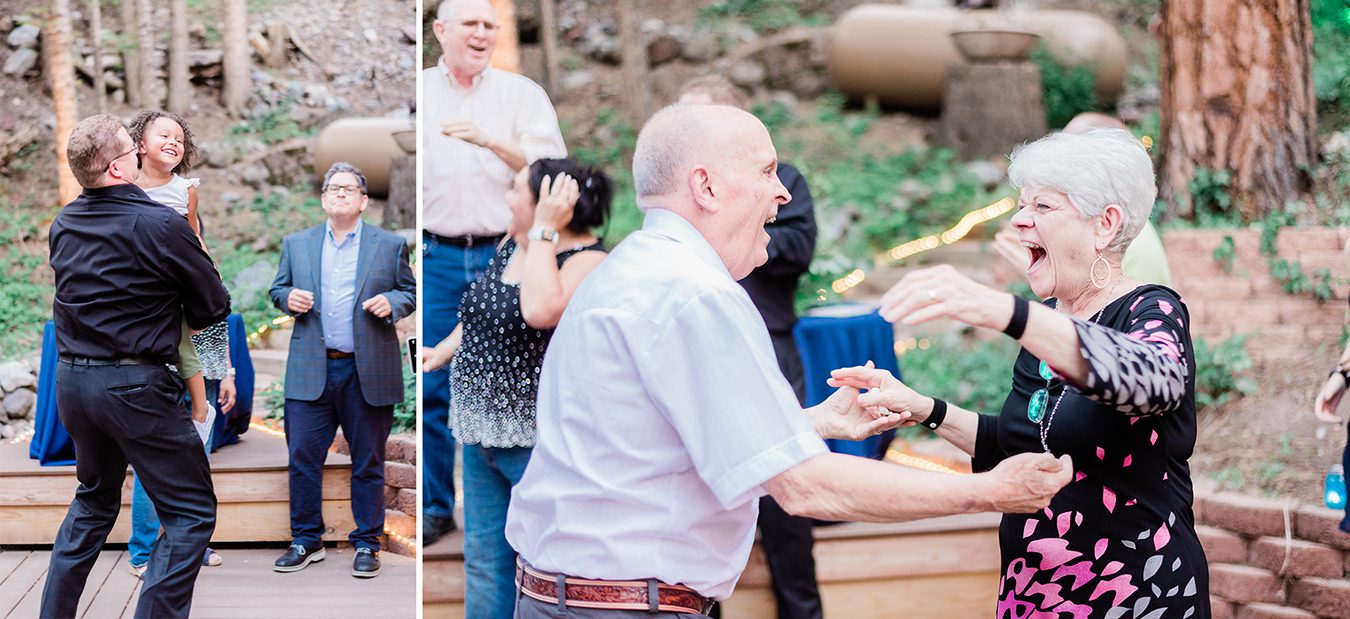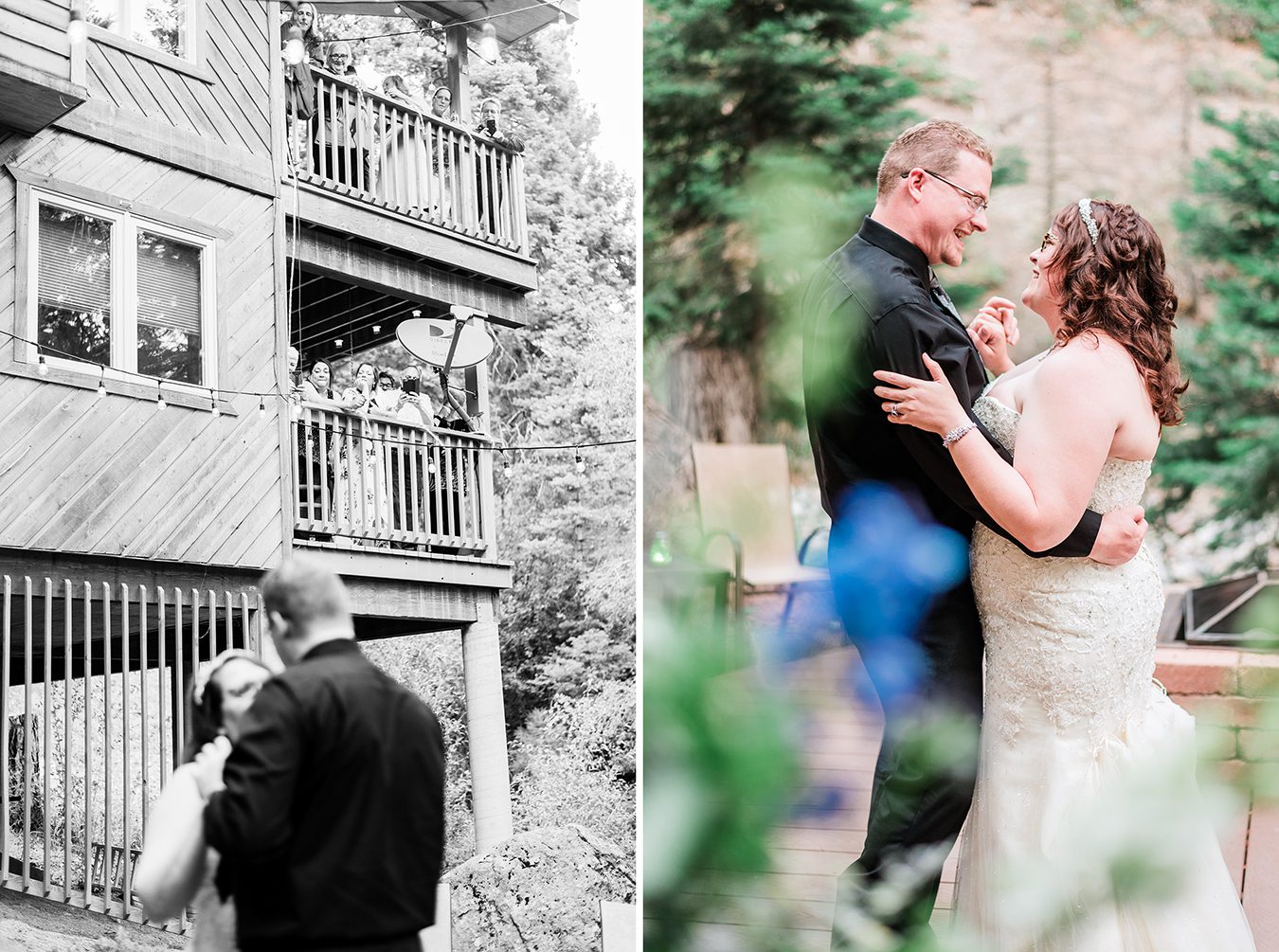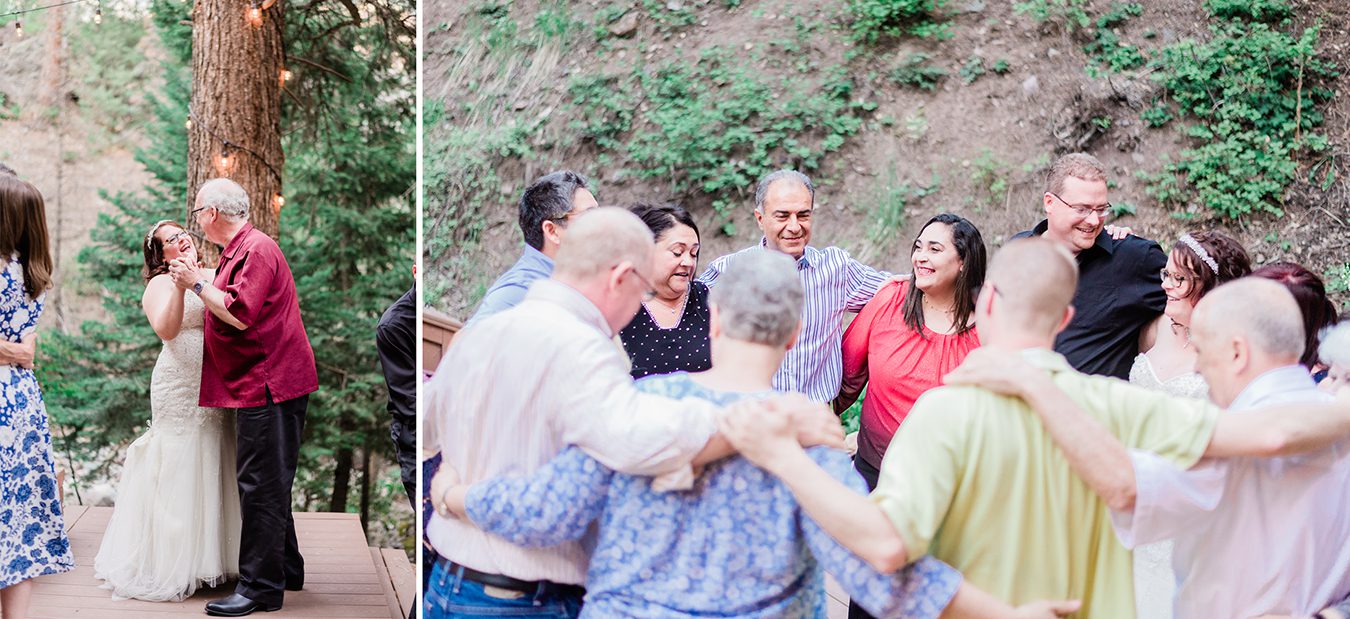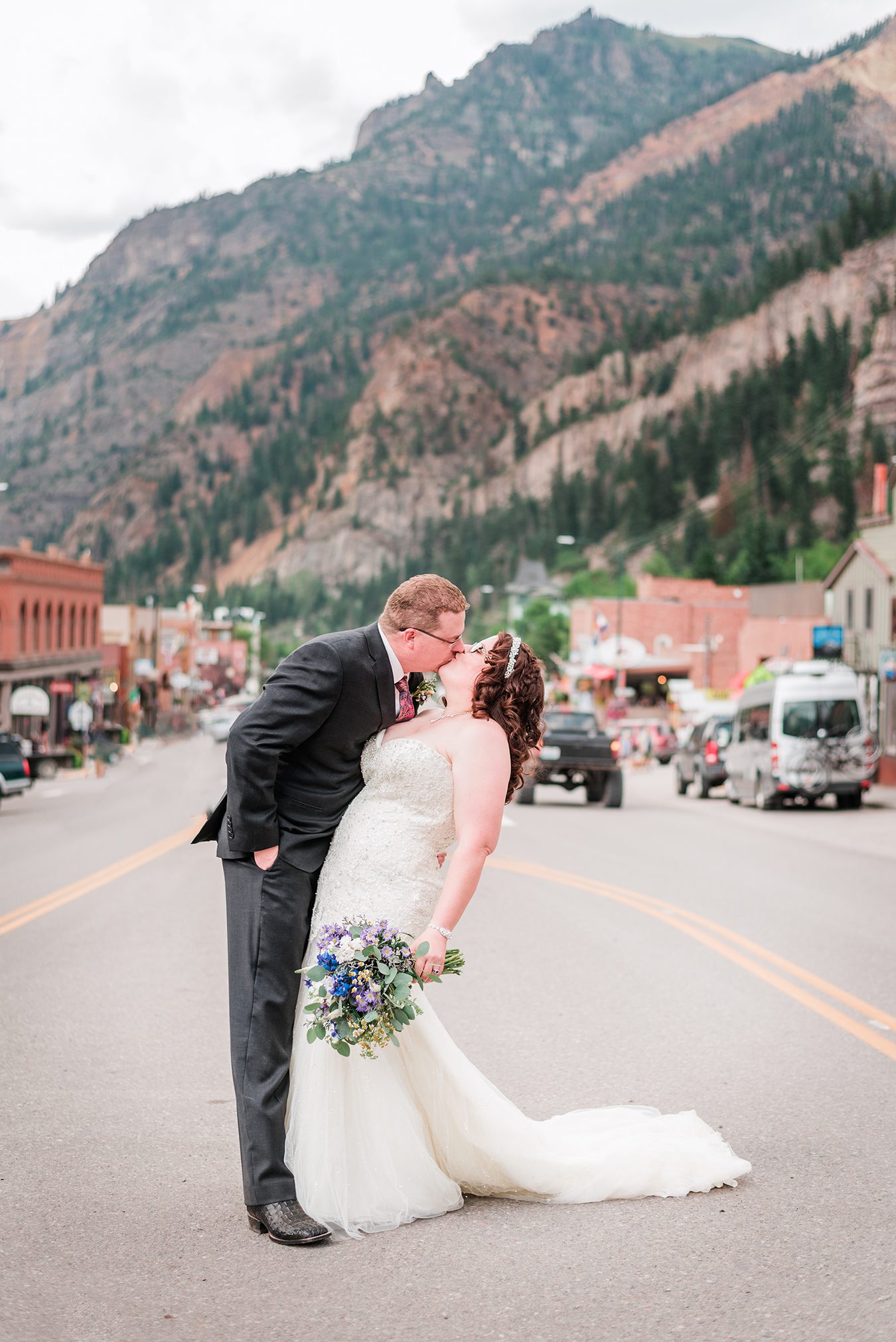 Ouray Wedding Vendors:
Photography: amanda.matilda.photography
Planning: David Klein – Events by Klein Design
Hair & Makeup Artists: Hair – Becky Jacobs // Makeup – Mercedes Gall both from Glow Day Spa
Drone Work: Mike Boruta
Venue: Private Lake and Oak Creek Chalet
Dress: Sophia Tolli dress from Bridal Elegance, Colorado Springs
Shoes: Sketchers!
Florist: Alpine Floral, Montrose
Cake & Catering: The Secret Garden
Bridal Headpiece: Bridal Elegance, Colorado Springs
Tux Shop: Jos A Bank
Rings Jewelers: Johannes Hunter Jewelers // Hers: John Atencio His: Lashbrook
Other Jewelers: Bridal Jewelry Adora Style on Etsy
Rentals: Alpine Events & Rental, Montrose