April and Bruce were married in a beautiful Palisade wedding in a vineyard last weekend, and I still cannot get over how stunning it was! The two met in a coffee shop around a year ago, but being around them you'd suspect they've known one another much longer. April says she knew Bruce was "the one" when they started swing dancing together (and yes, they had some great dances during the evening reception!)
I met April Saturday at First Baptist church in Palisade, where her father is actually the pastor, for getting ready. It was a room full of curling irons, hanging dresses, and giddy giggles as the girls wrapped up their finishing touches and we got April into her dress. Since April and Bruce opted not to see one another until she walked down the aisle, we knocked out some of the "just guys" and "just girls" photos before we headed to the vineyard for the festivities (which I definitely recommend if you're going that route!) I loved that April gave her girls parasols instead of bouquets; such a beautiful and fun twist on tradition!
Afterward we made our way up the fruit and wine byway to the vineyard. The wedding party and April walked down the aisles of the vineyard to the ceremony which made for some beautiful moments! The reception was set up beside the ceremony, with vintage shop finds as their table decor and cupcake holders; how cute right? They matched so well with the whimsical, vintage feel of the wedding party's outfits too.
As the reception carried on, April's dad approached me about doing a wedding march with all the guests, leading around the vineyard area and ultimately ending on the dancing stage as all the guests crouched low to reveal April and Bruce standing along in the middle. It was so much fun and made for some amazing photos!
April and Bruce ended the night with guests blowing bubbles sending them off to their "Just Married" car to head to their honeymoon, the perfect send off for a perfect evening. Take a peek at some of my favorite moments from their Palisade wedding in a vineyard: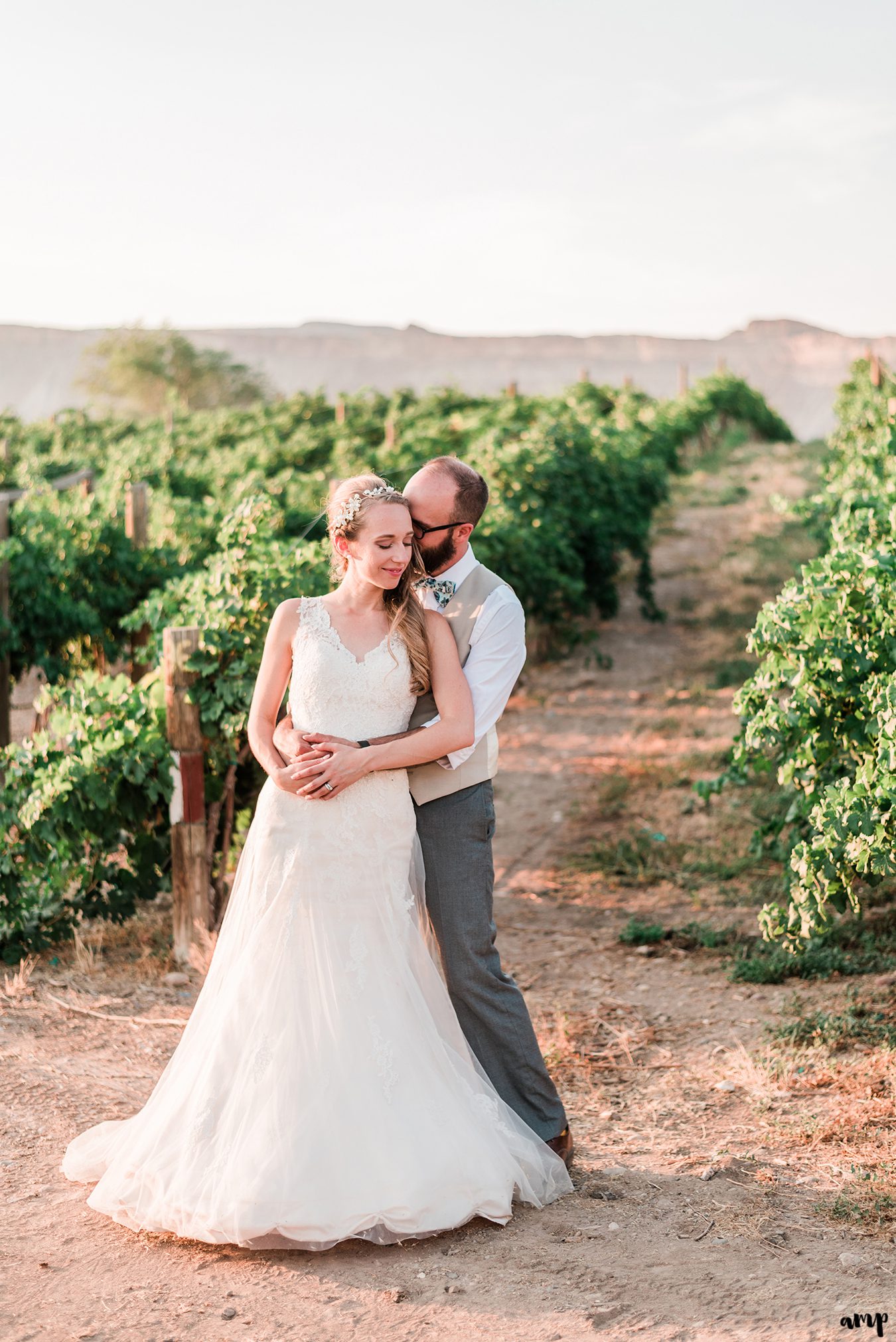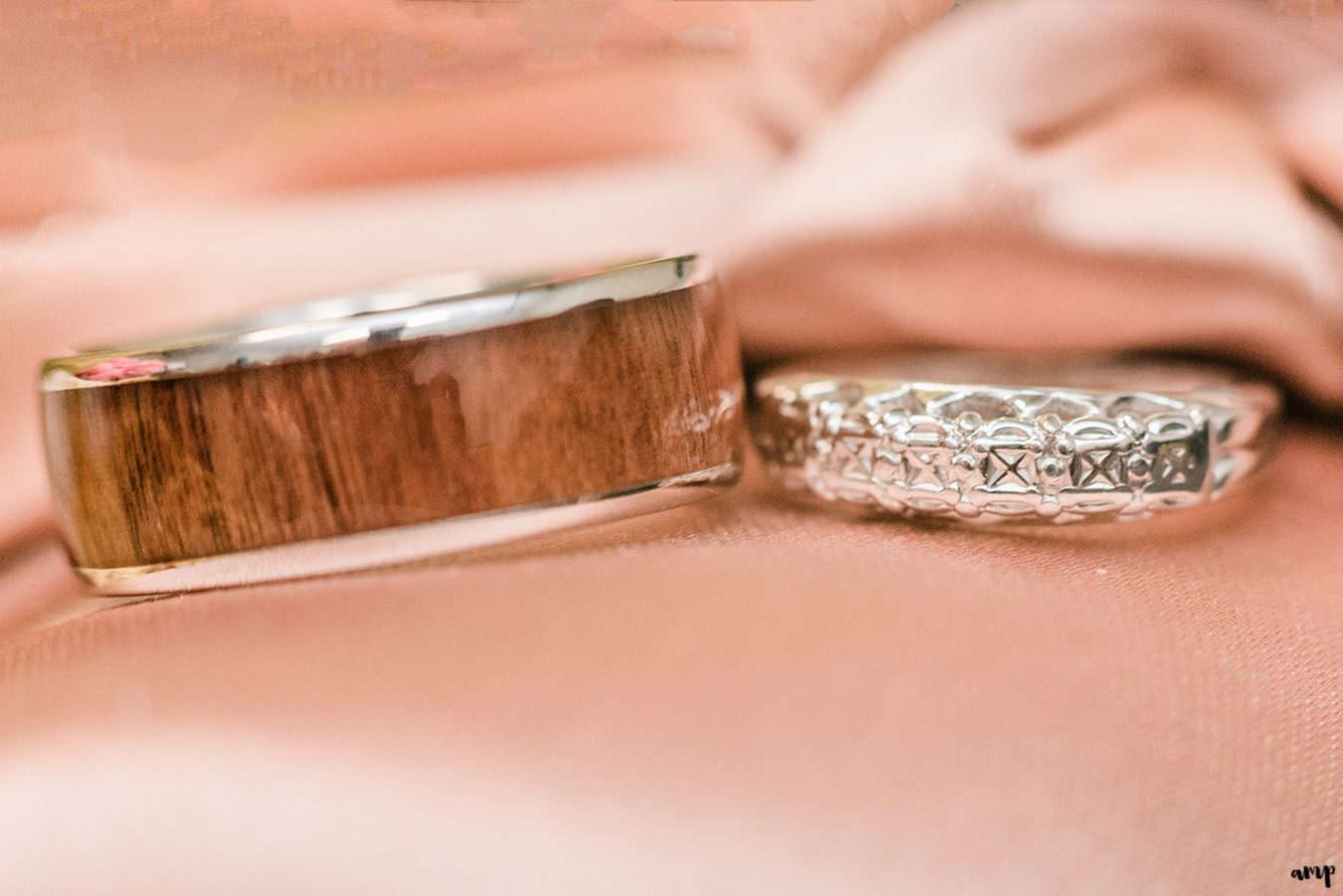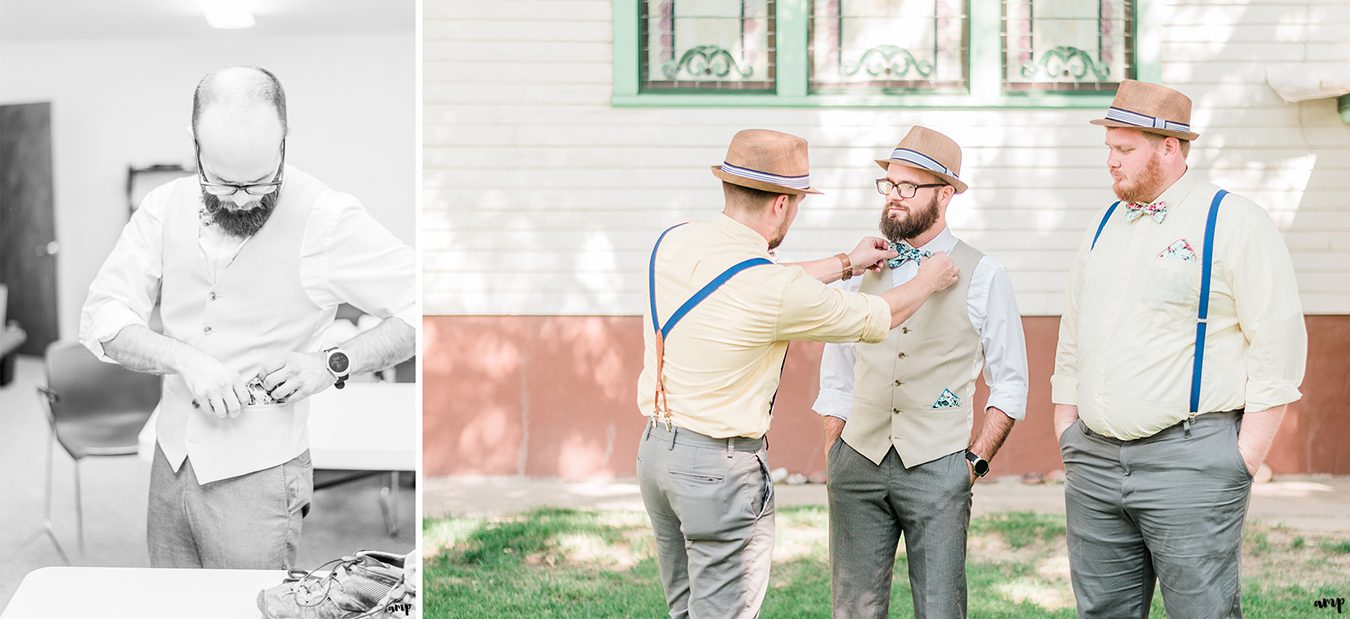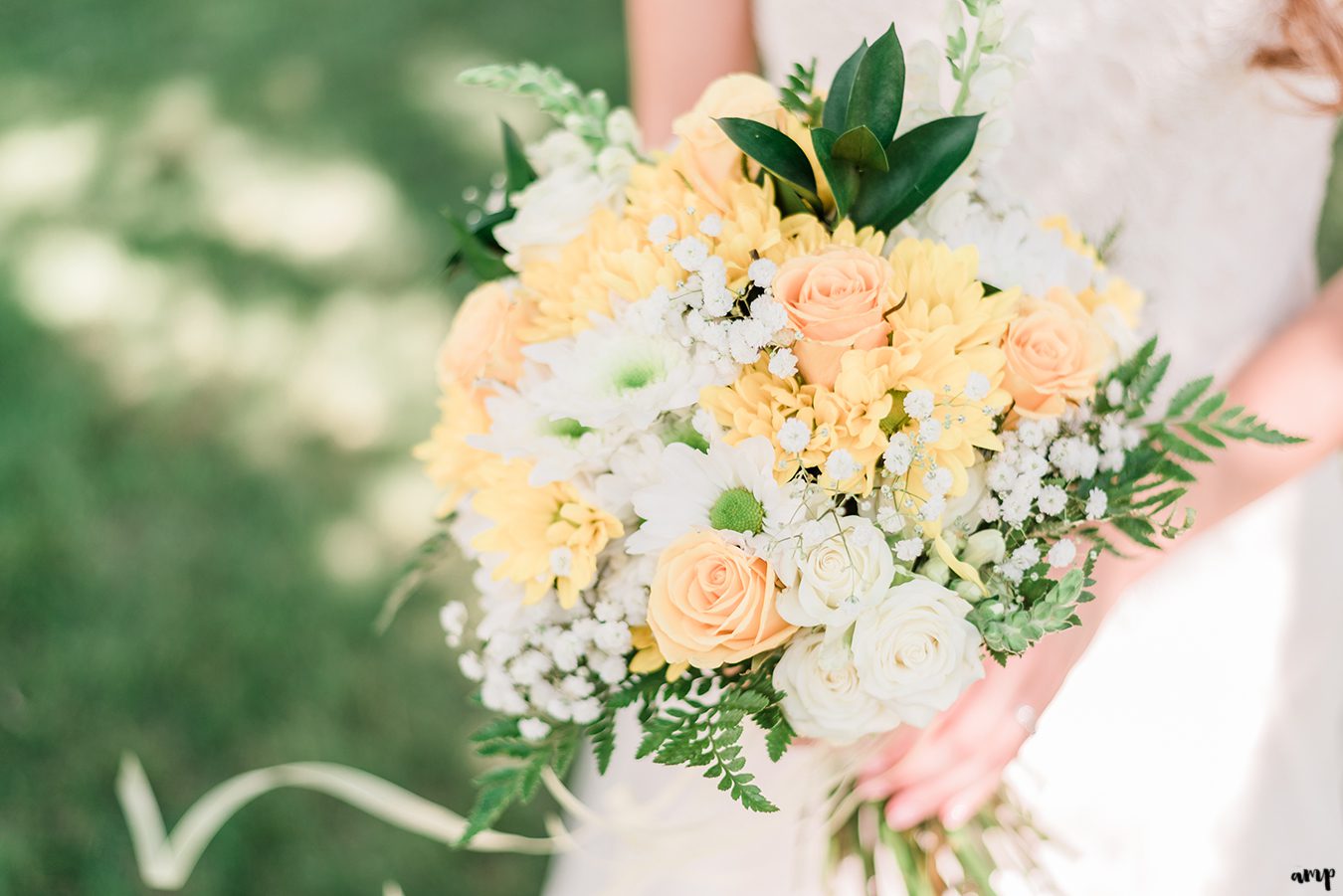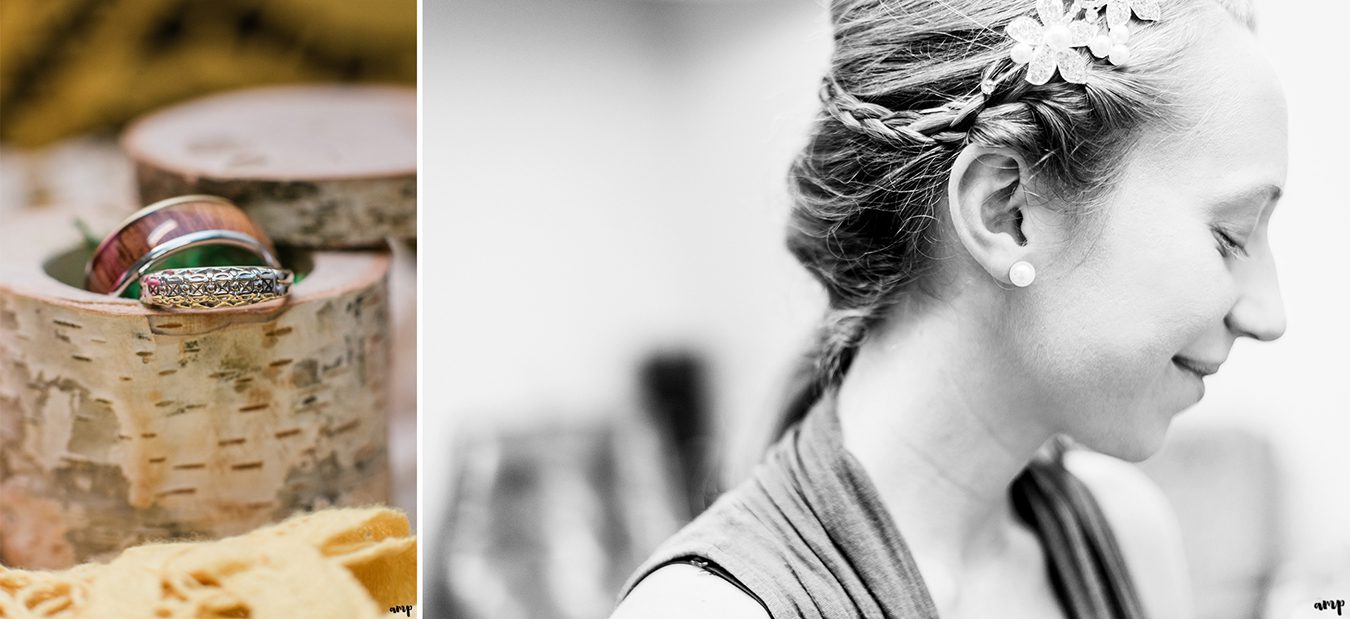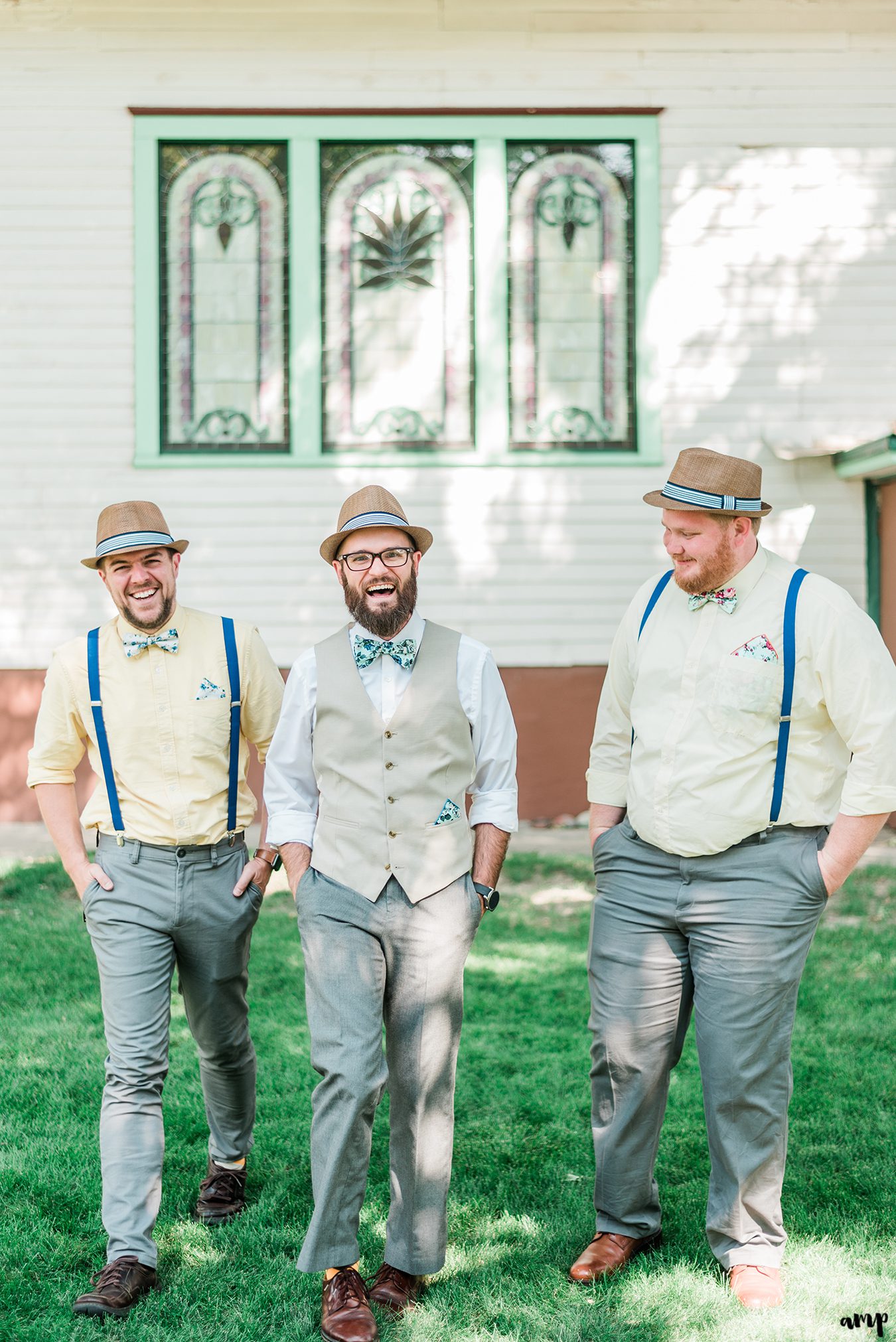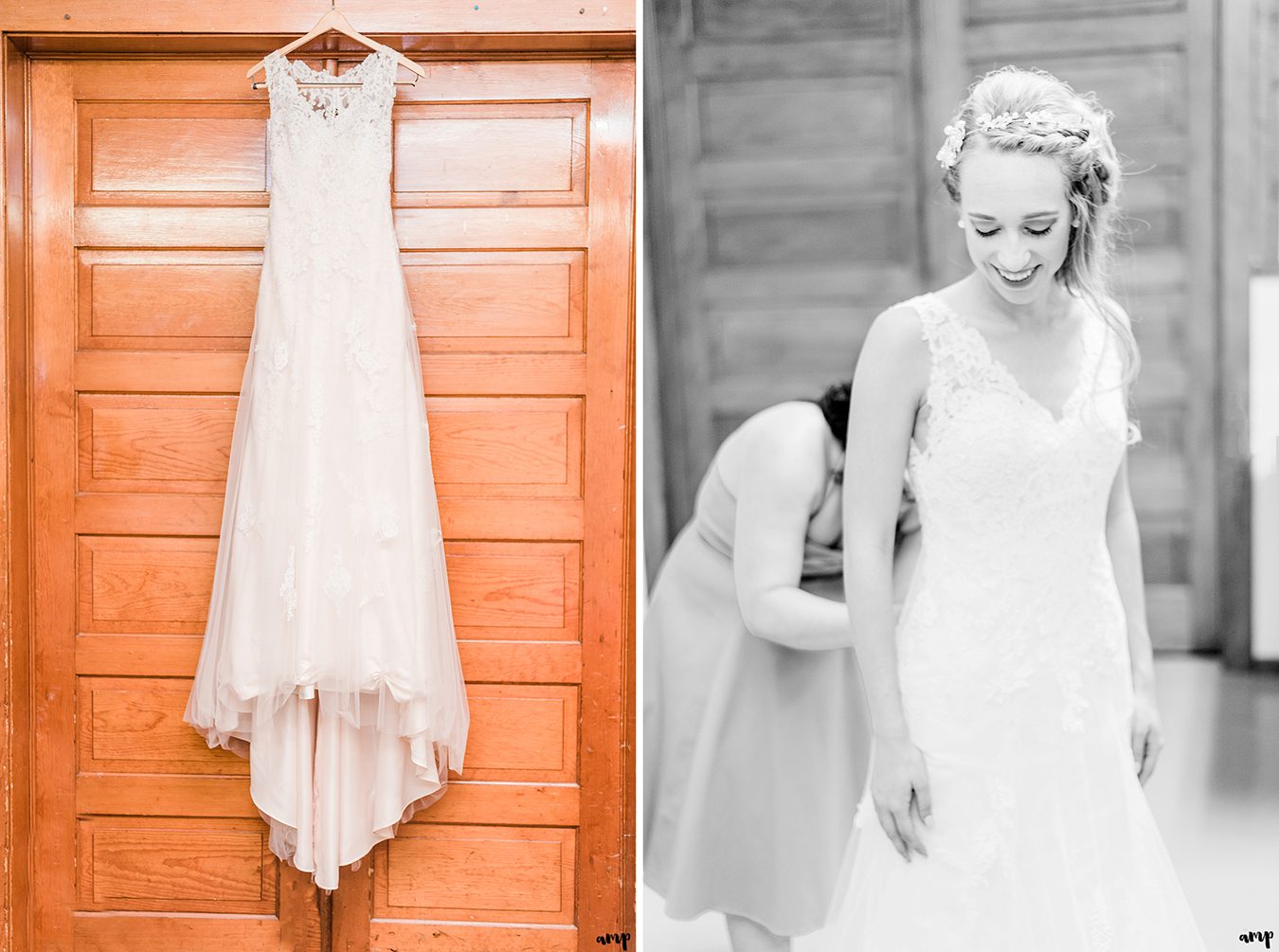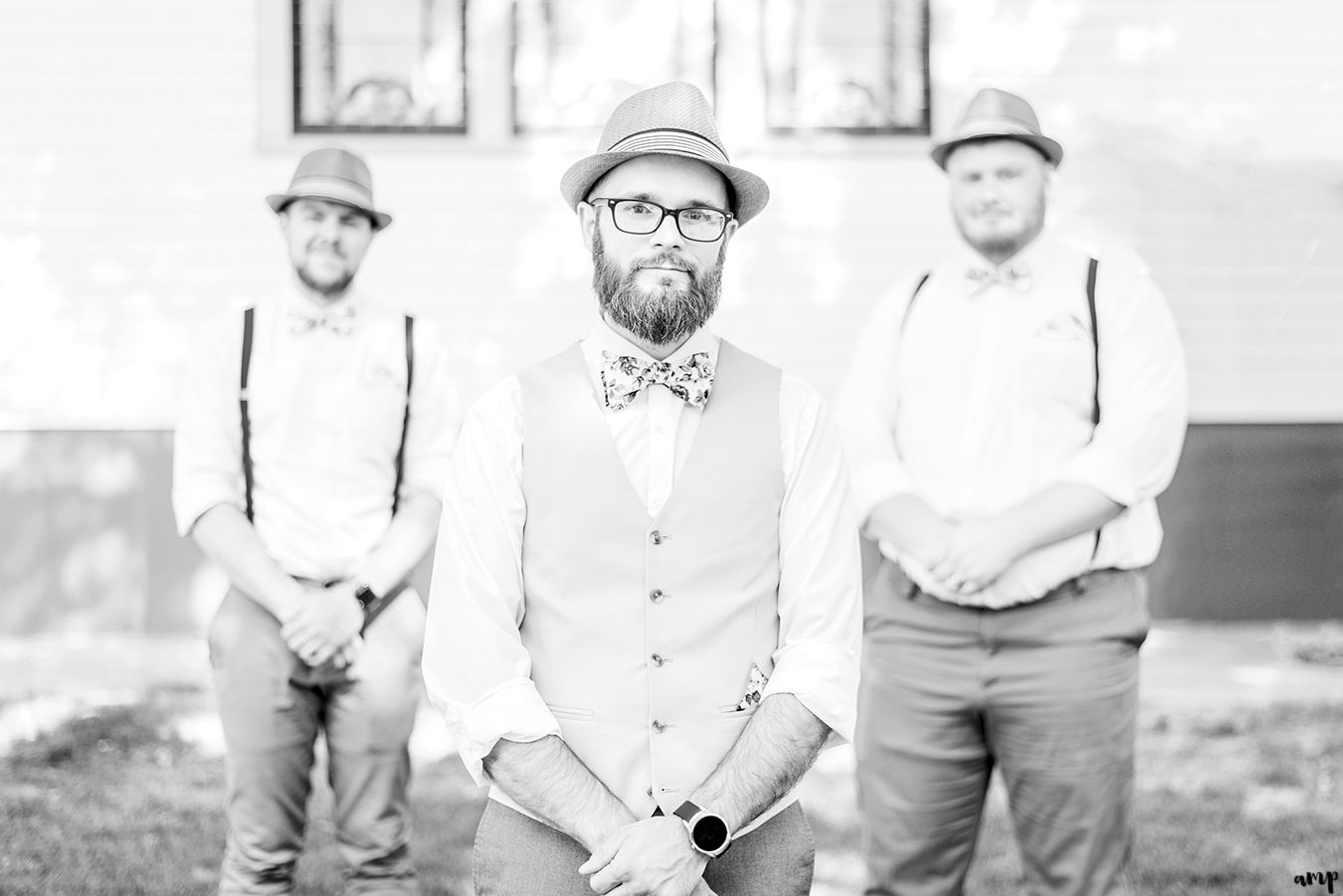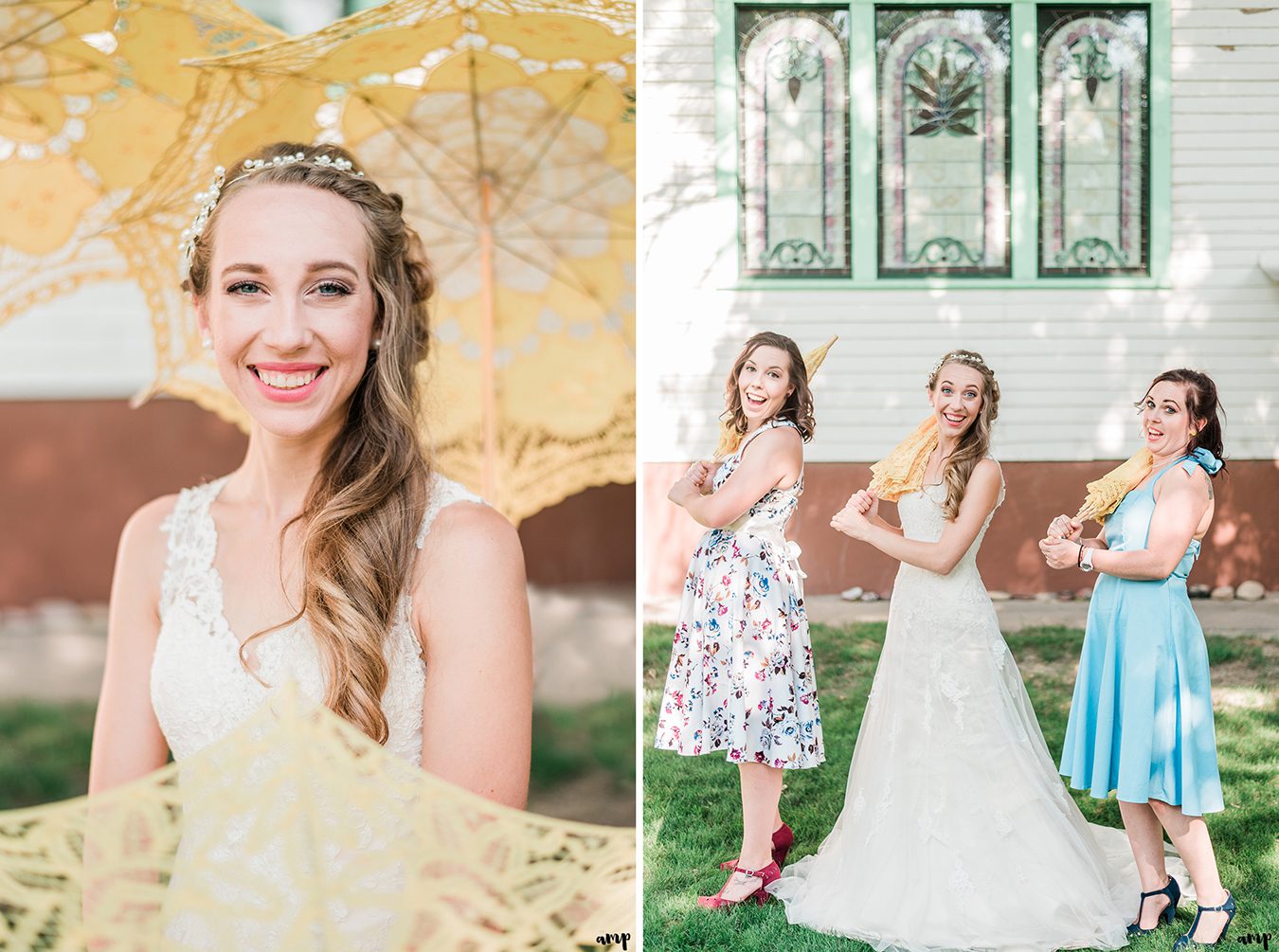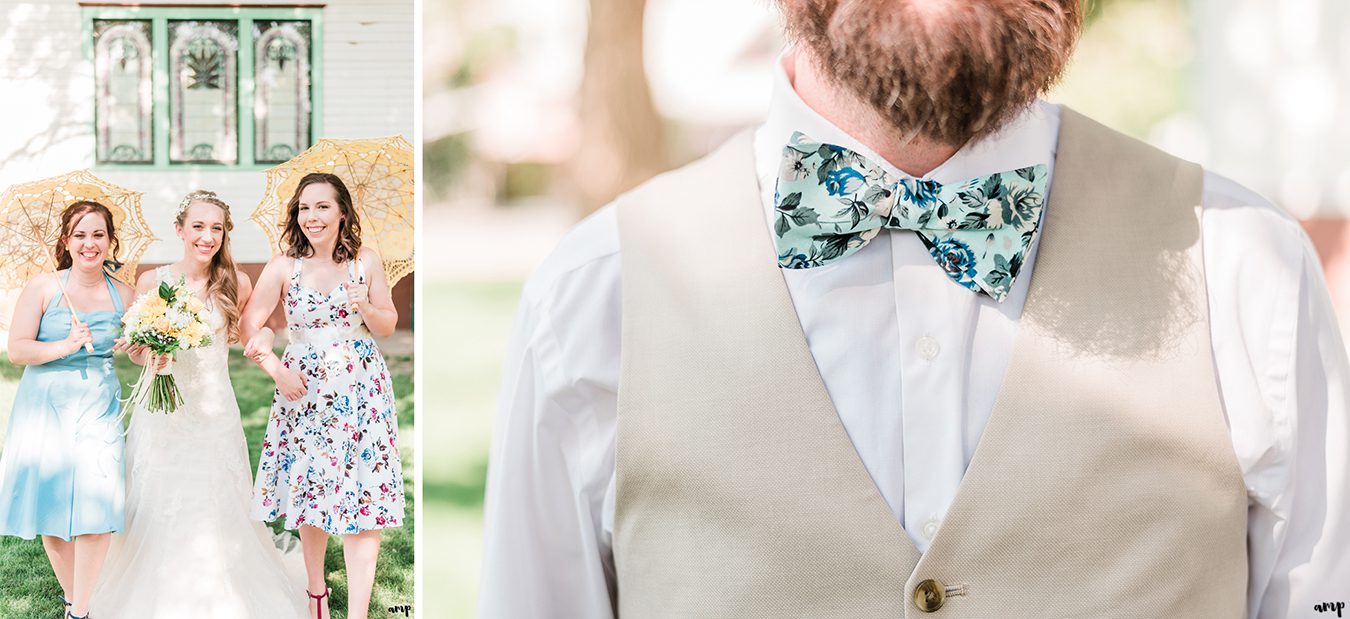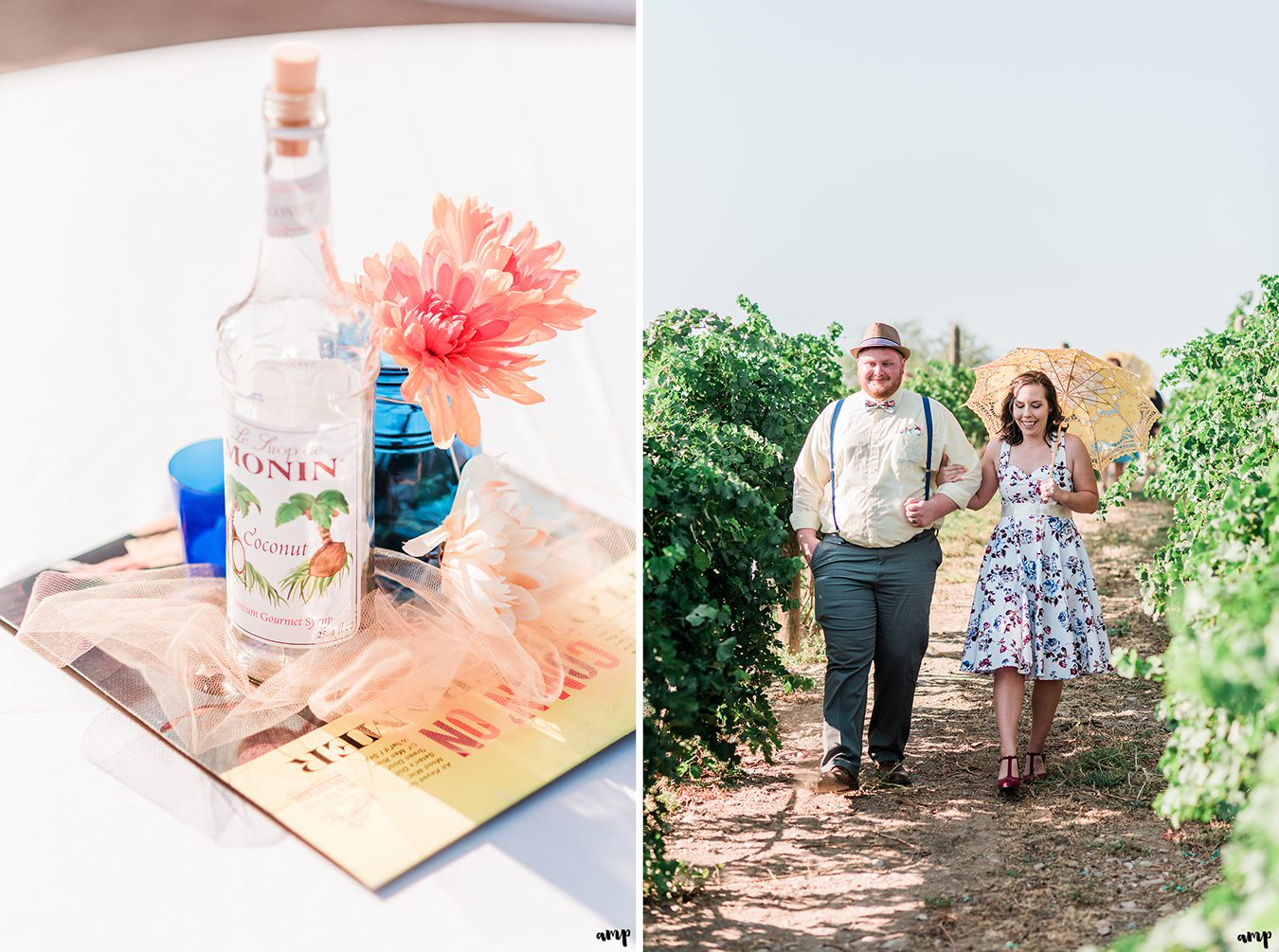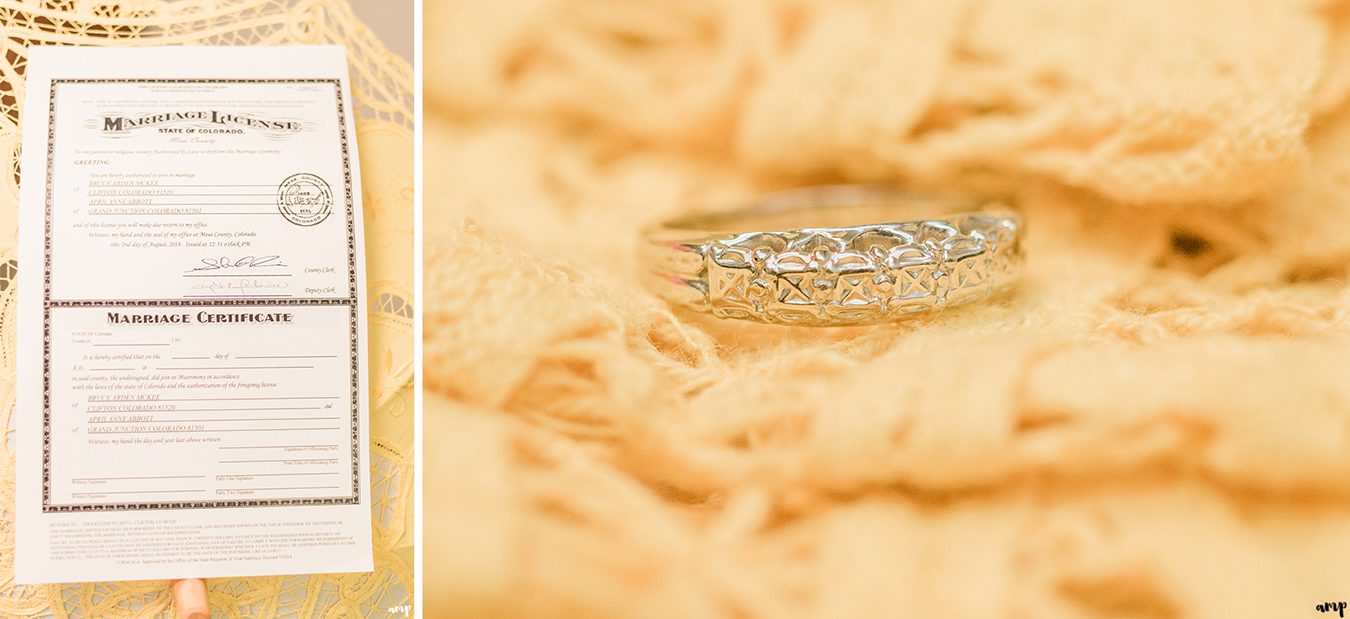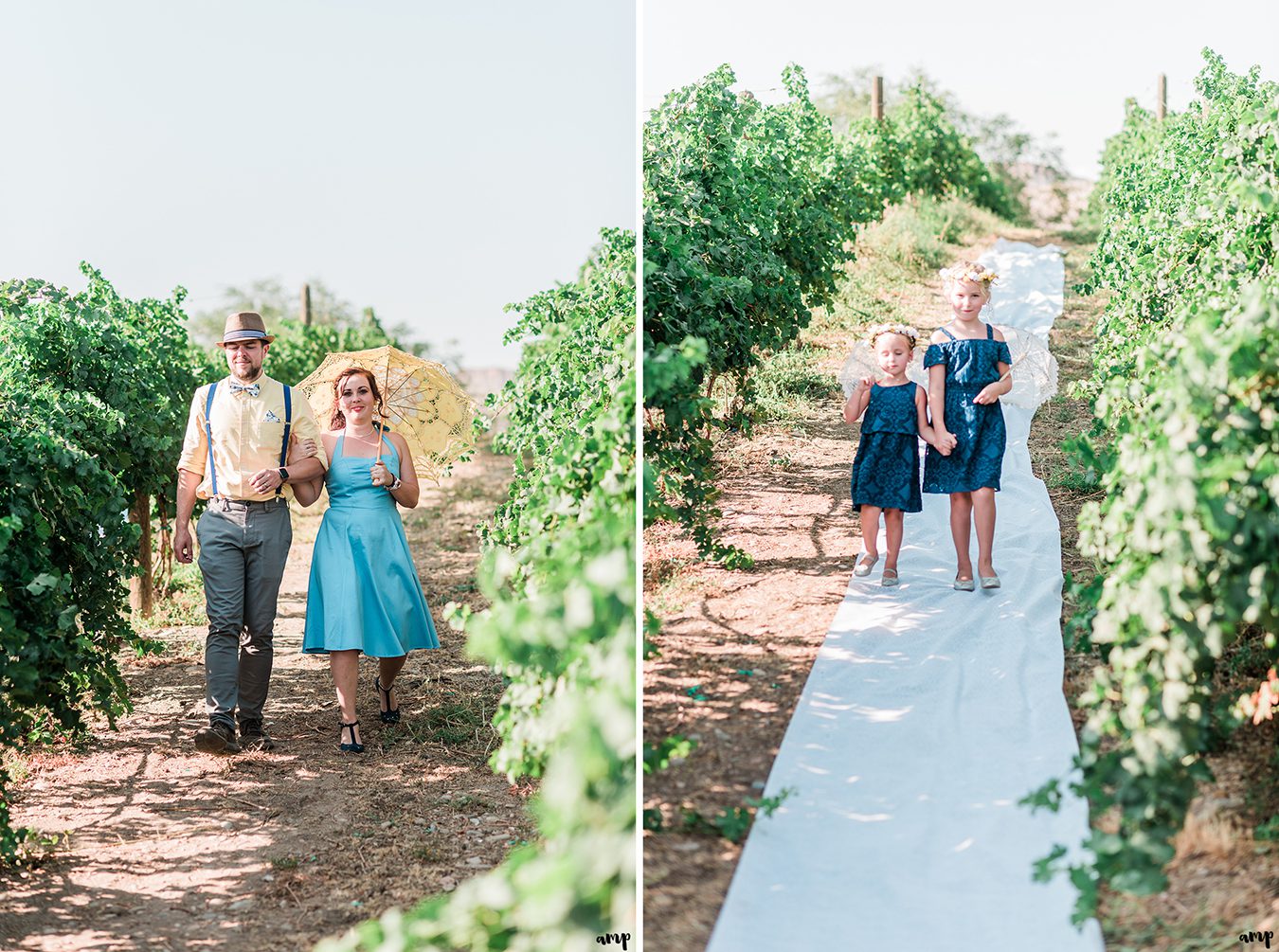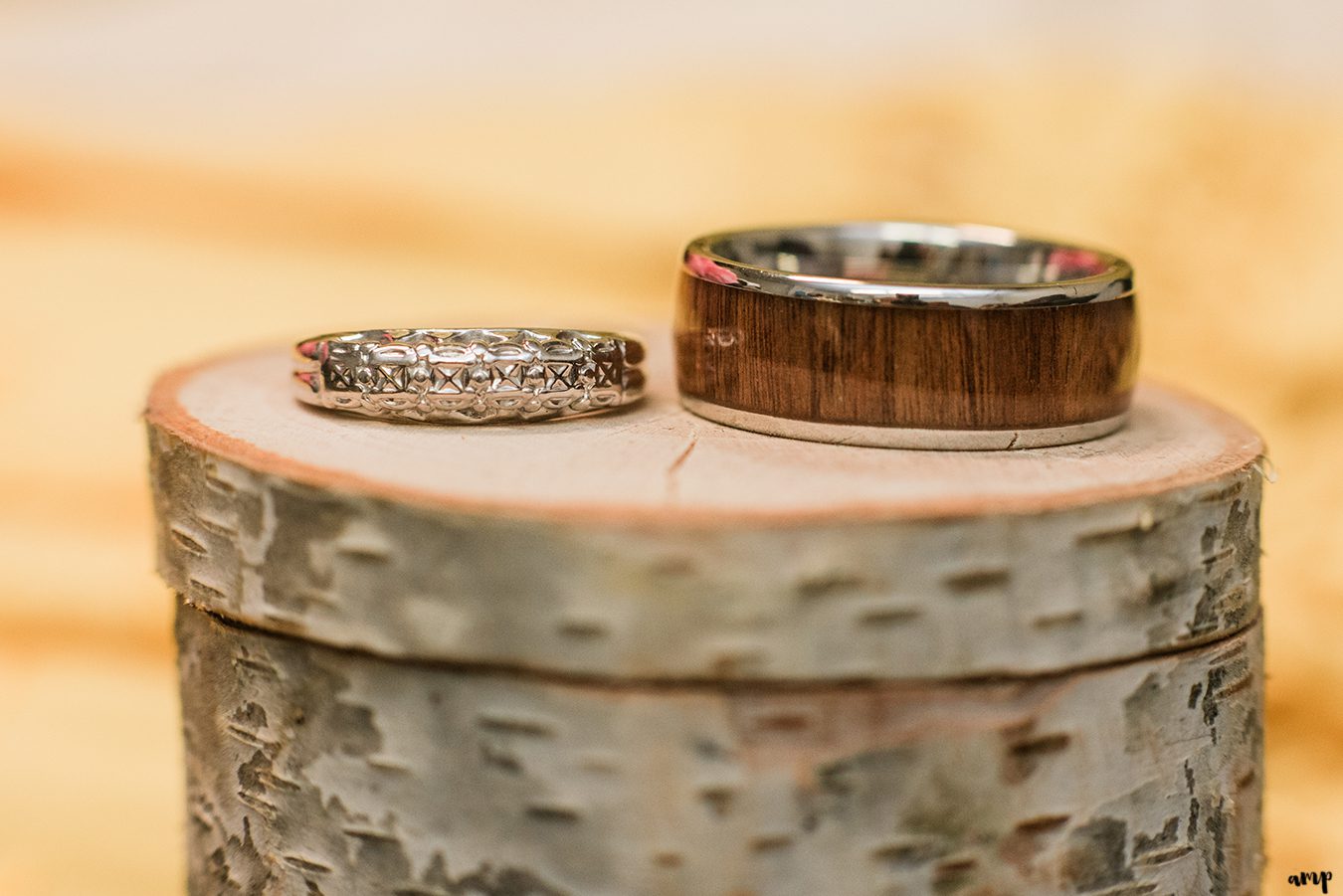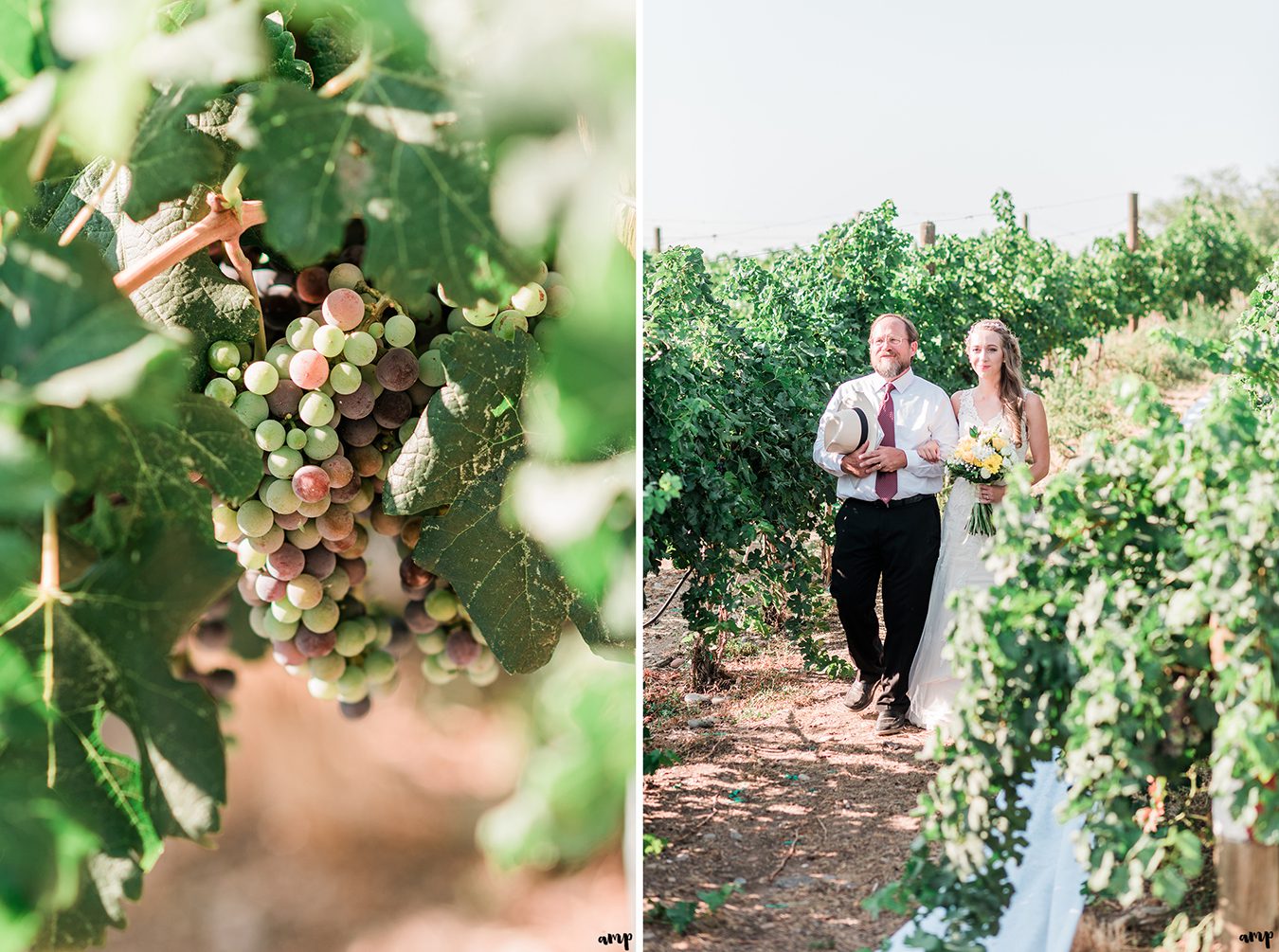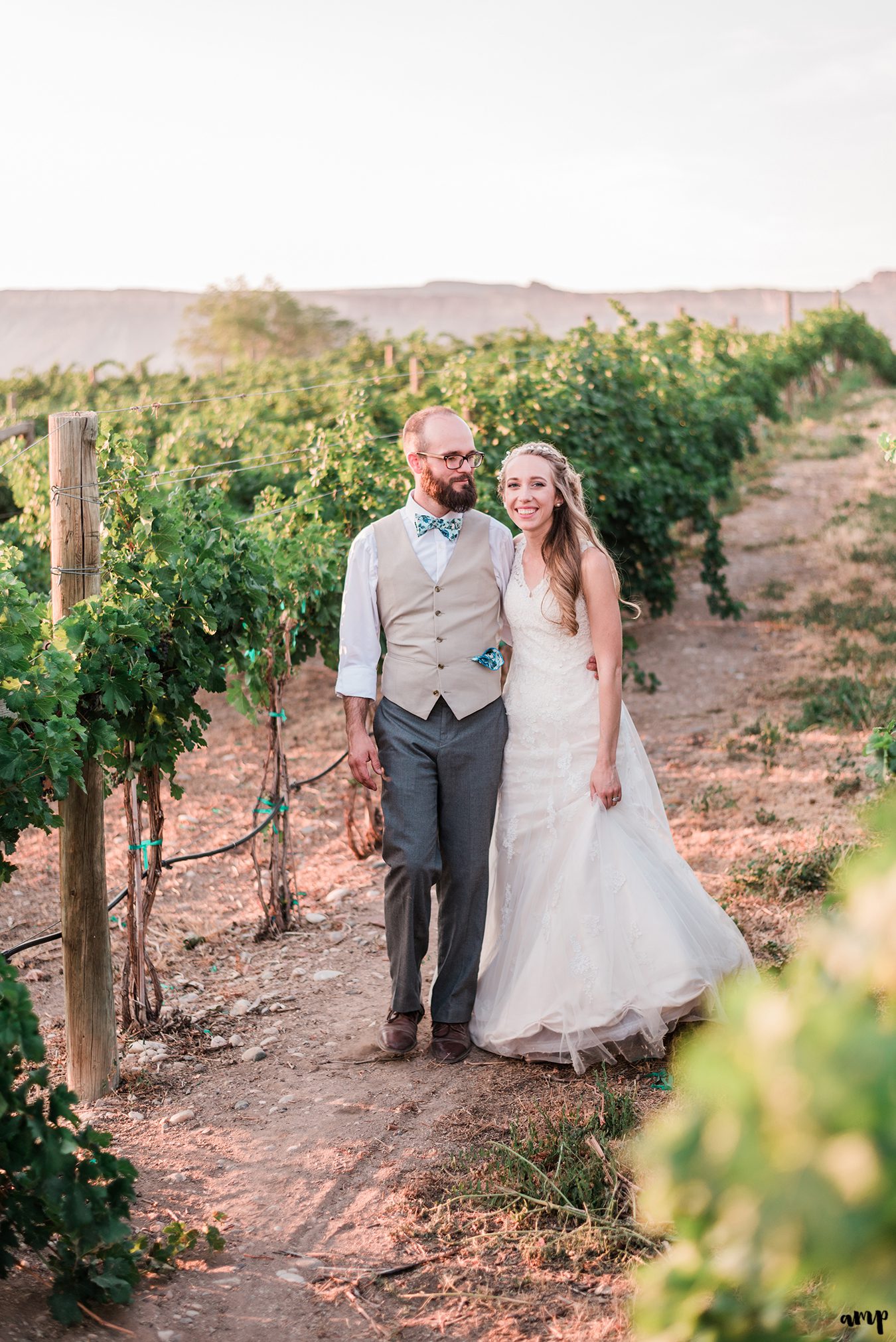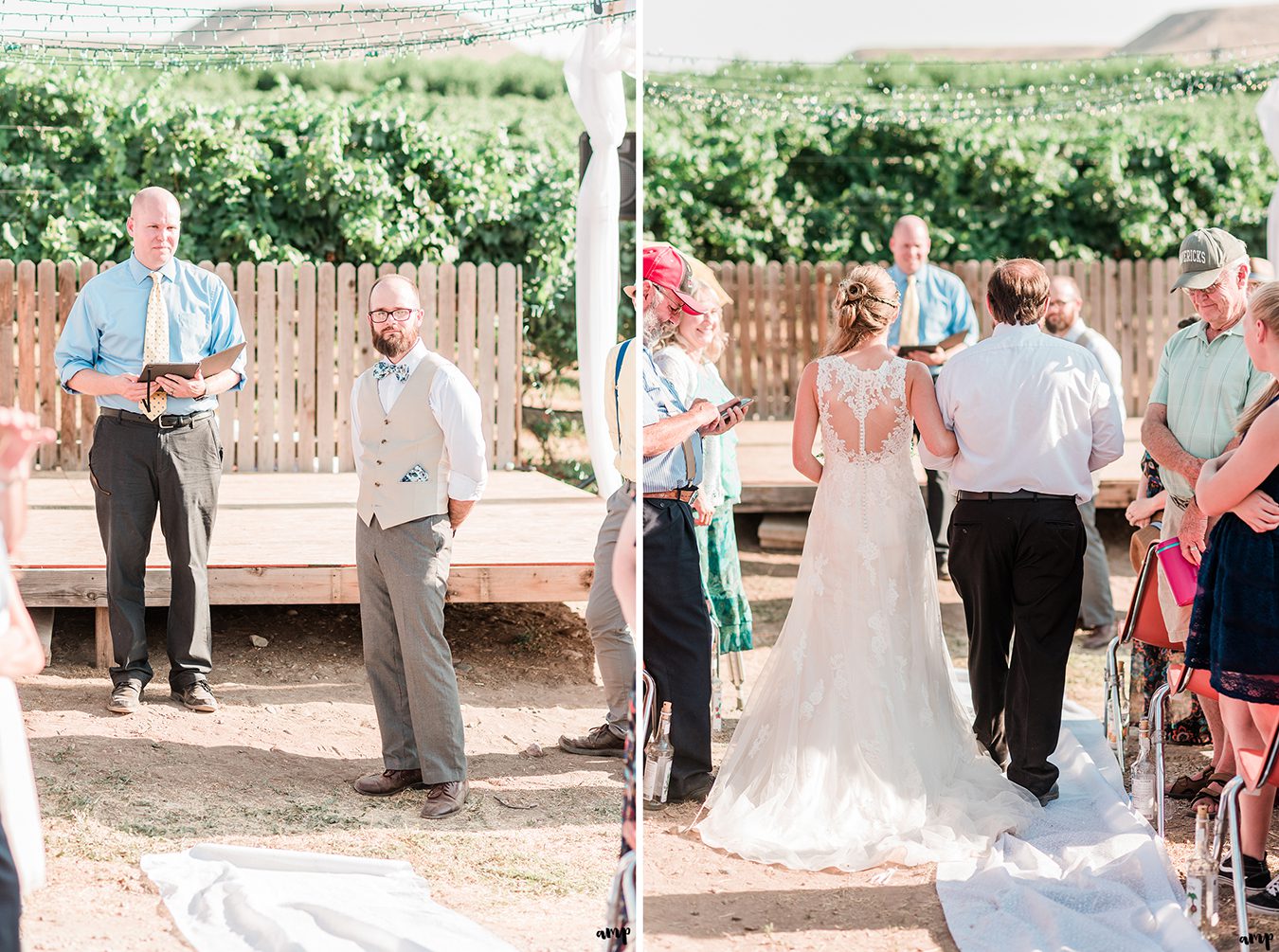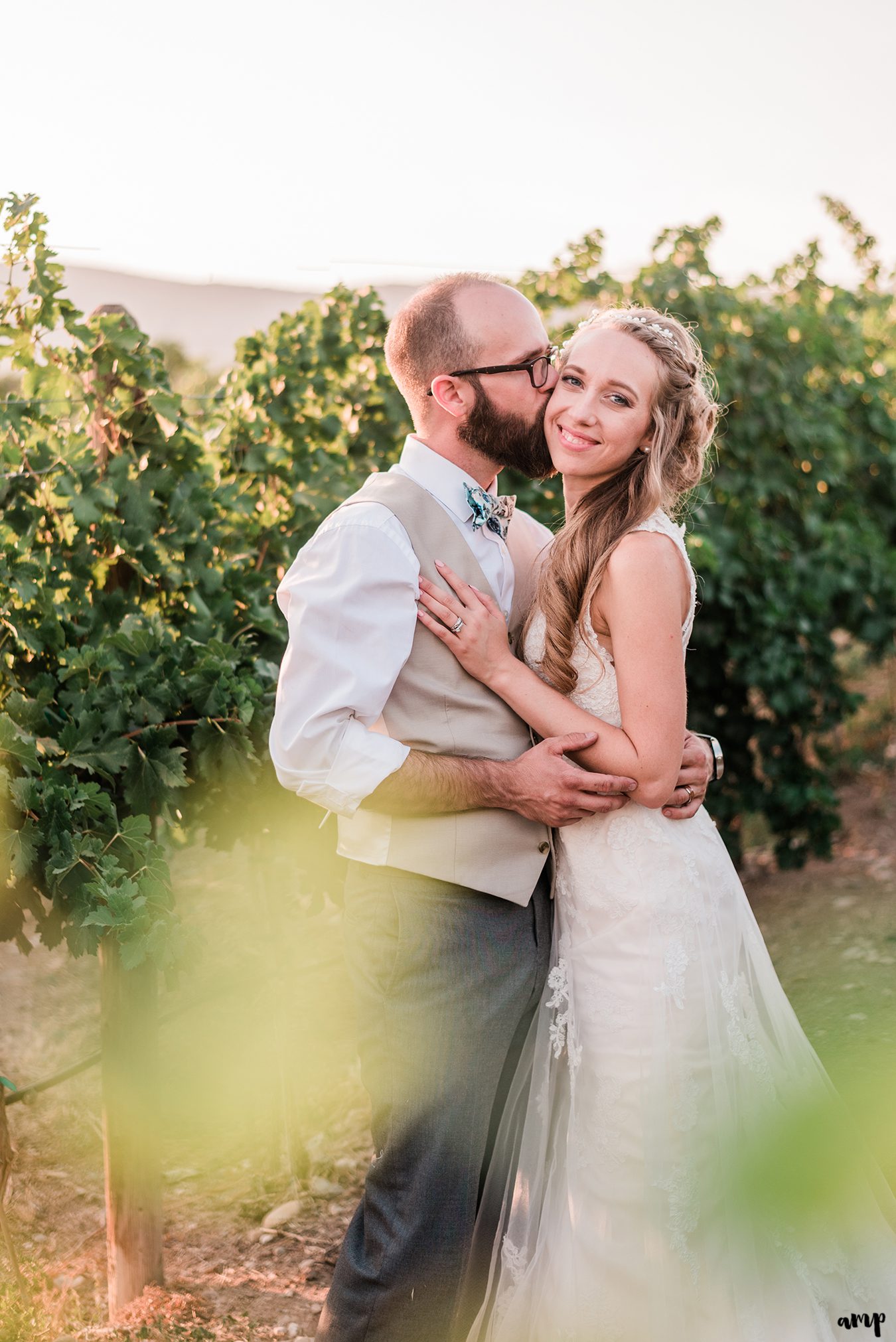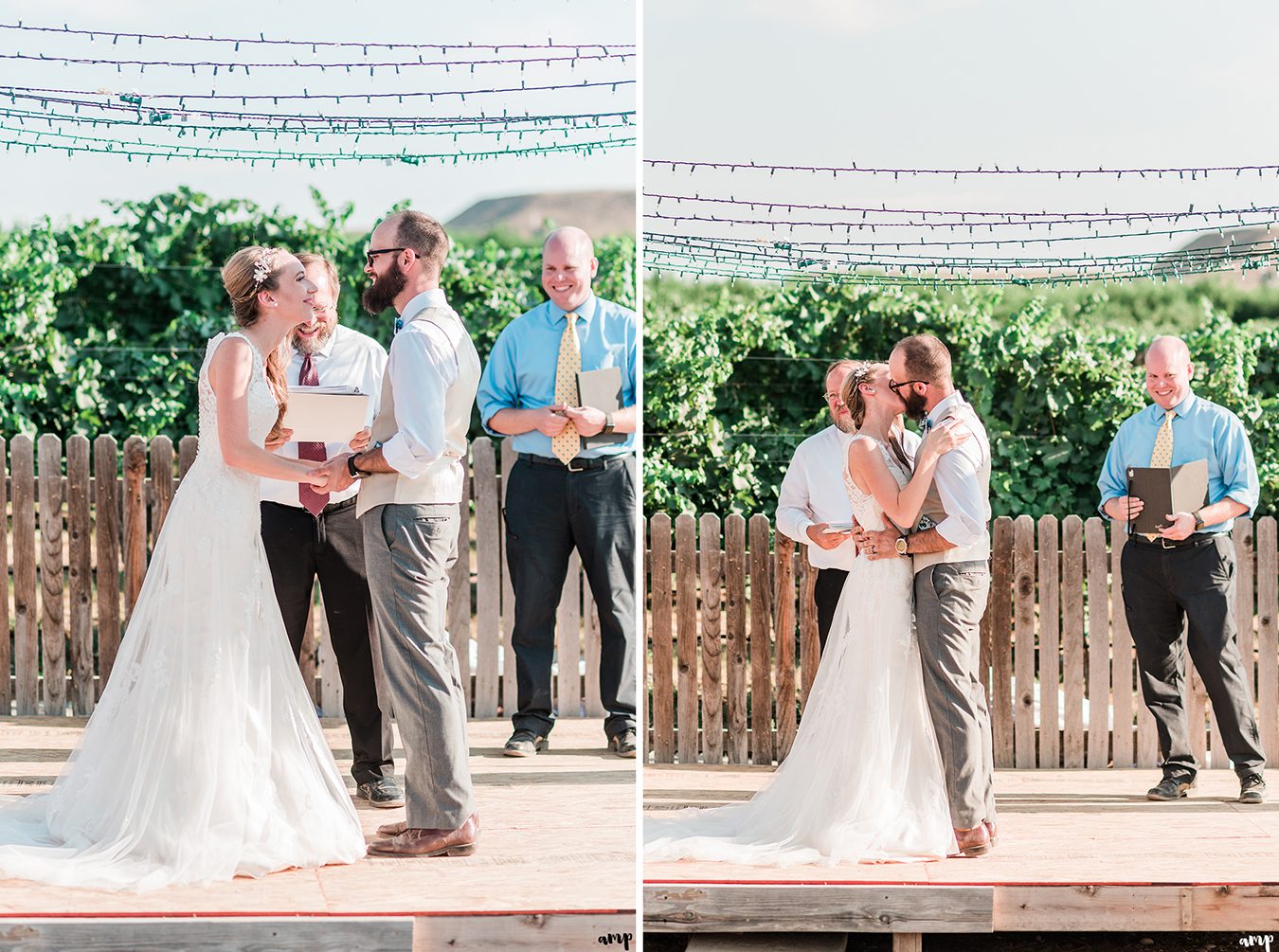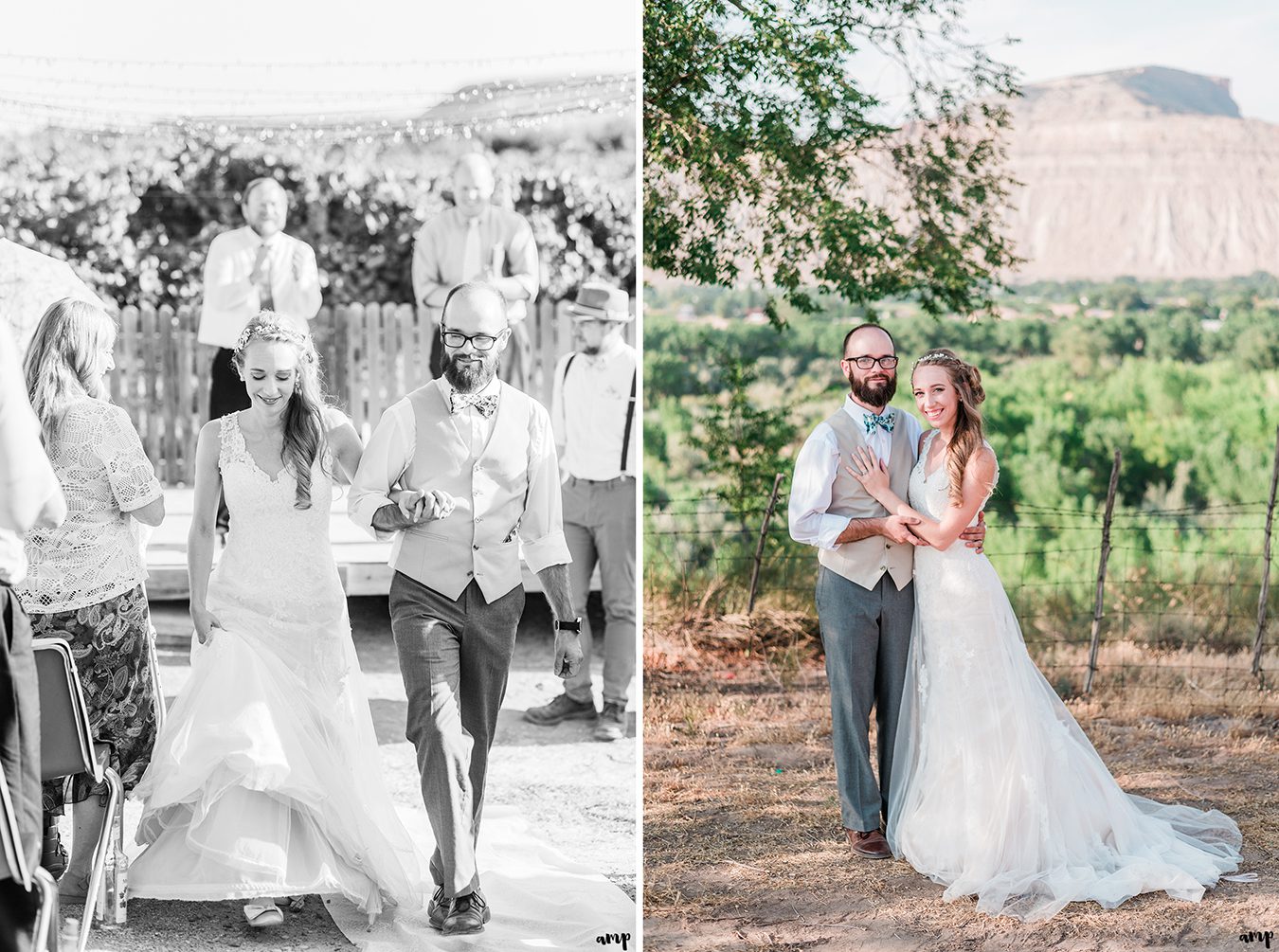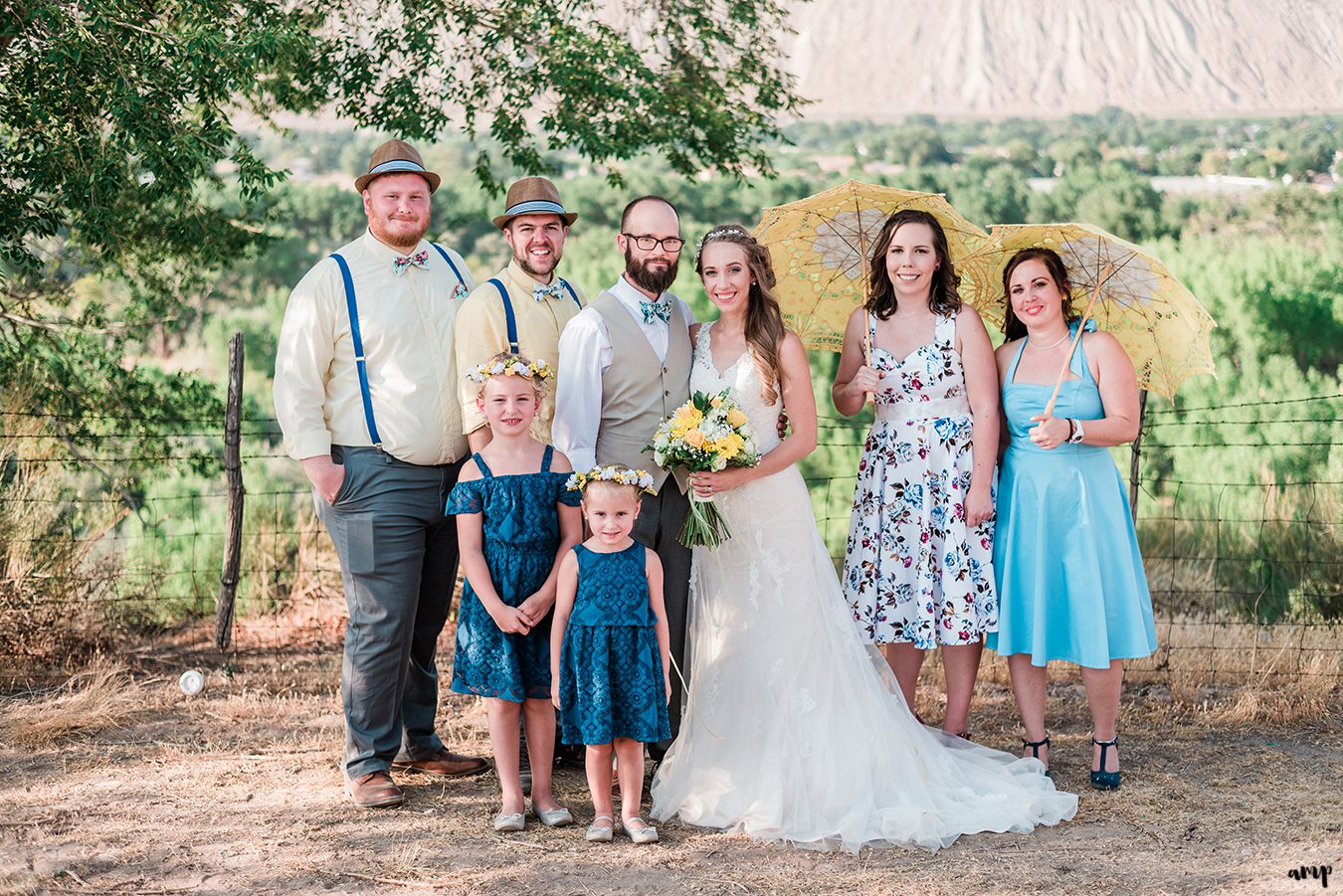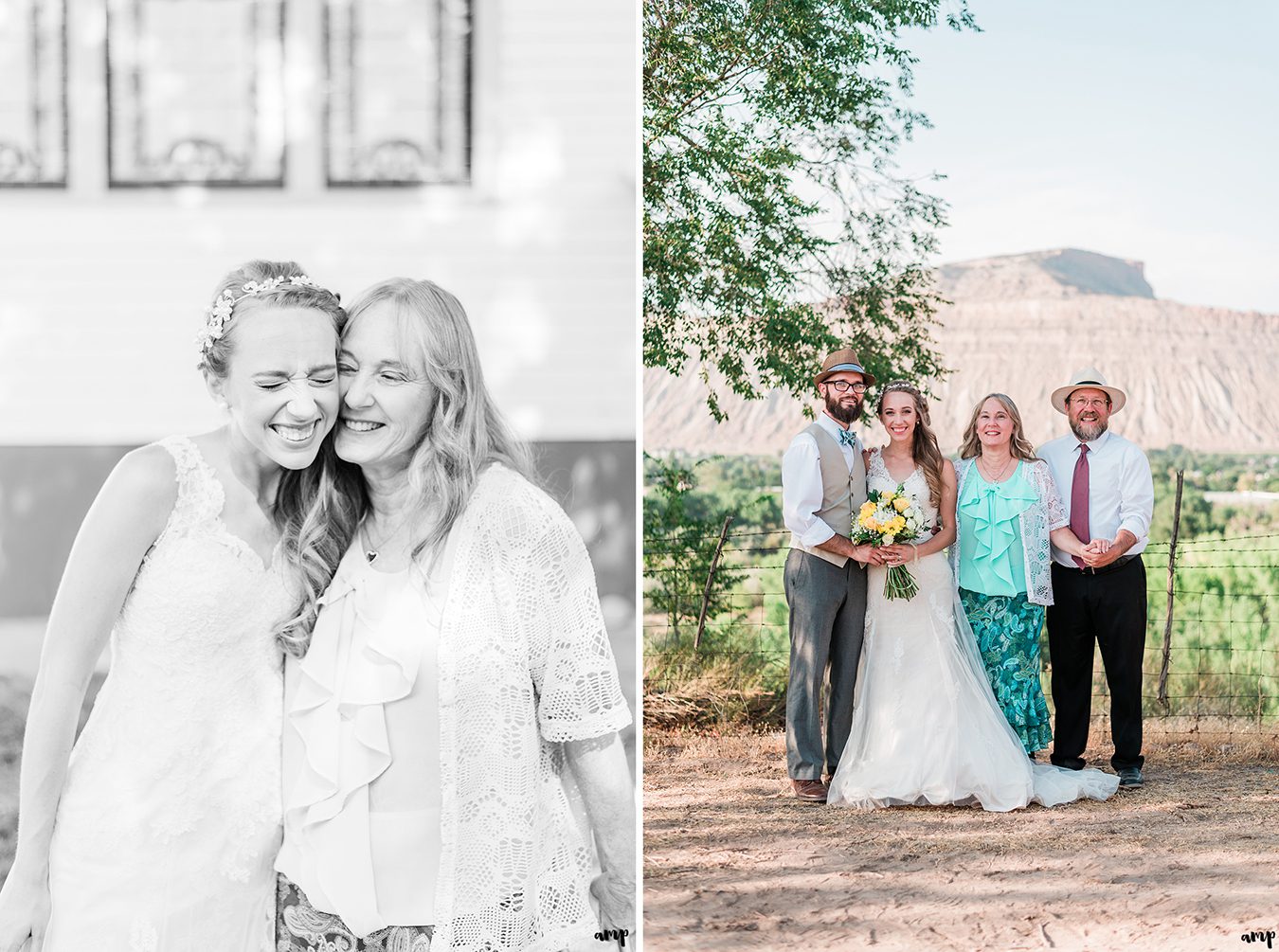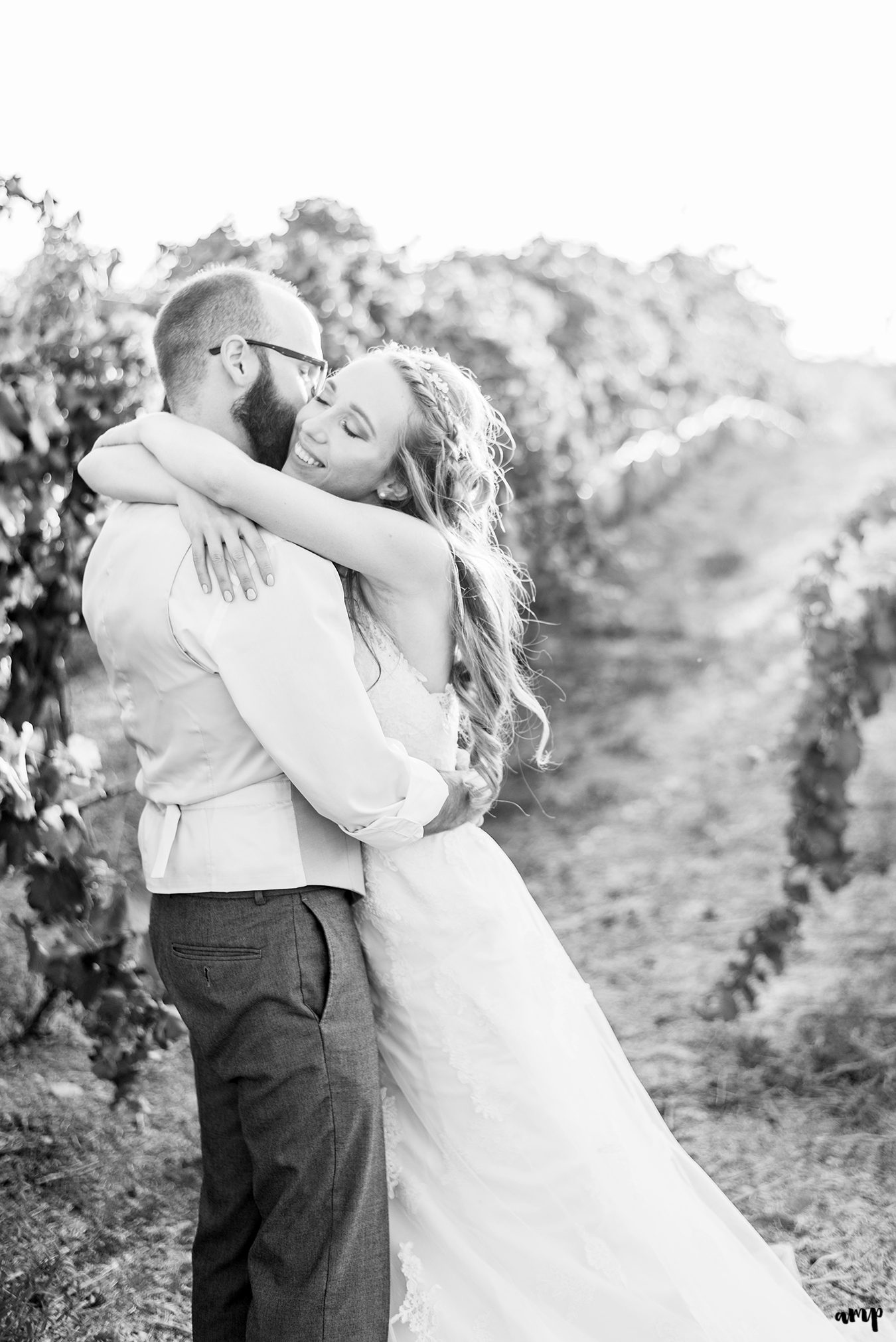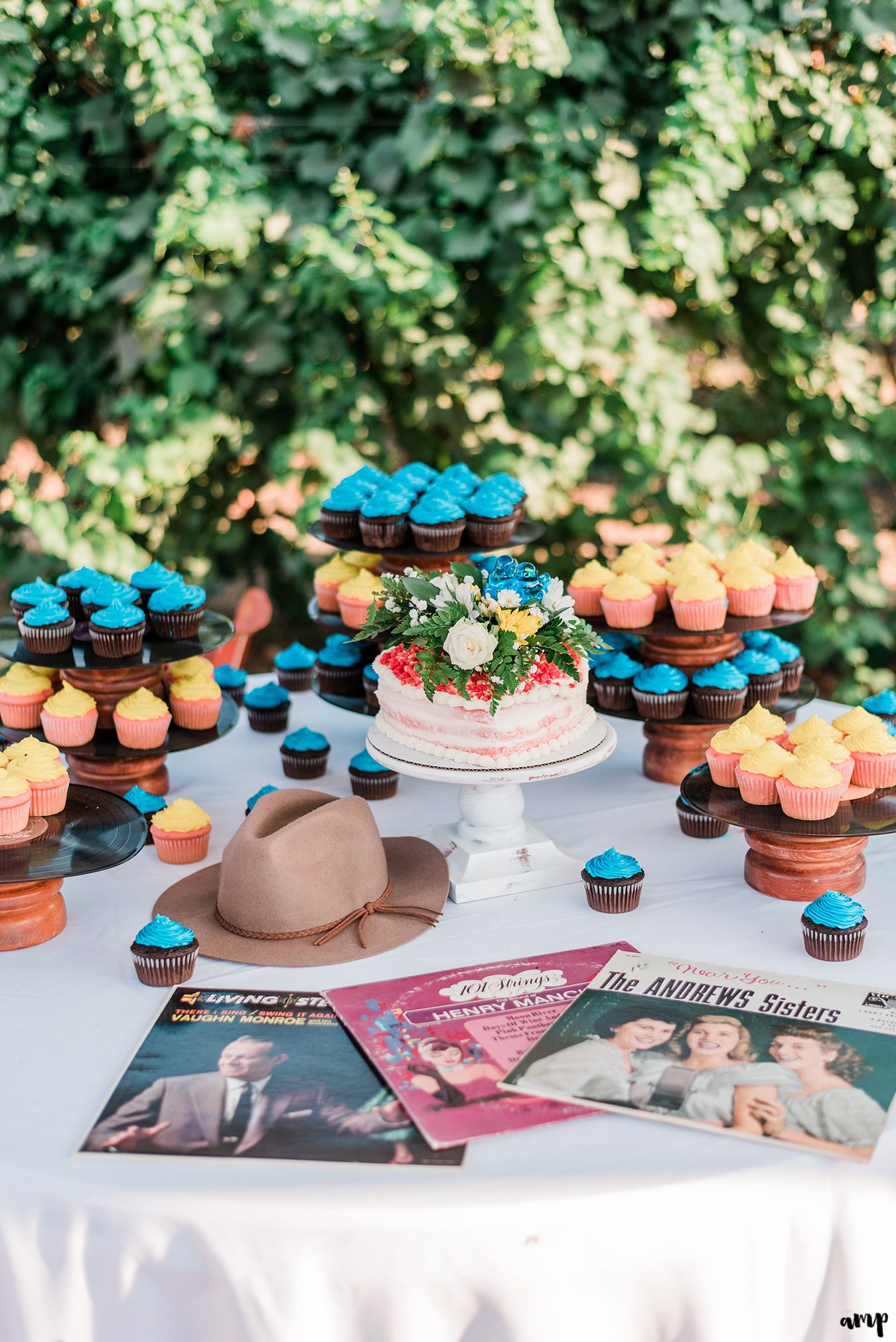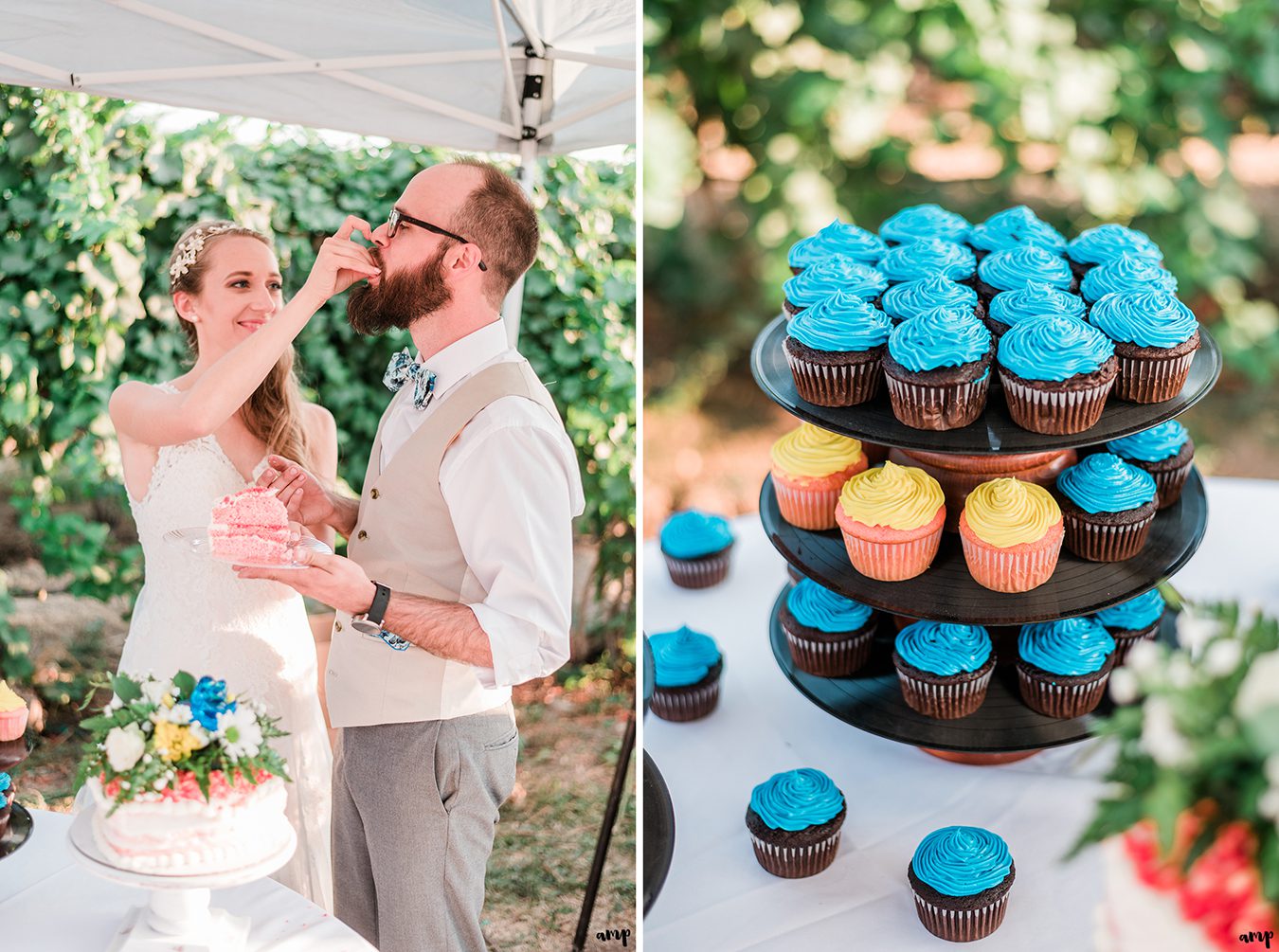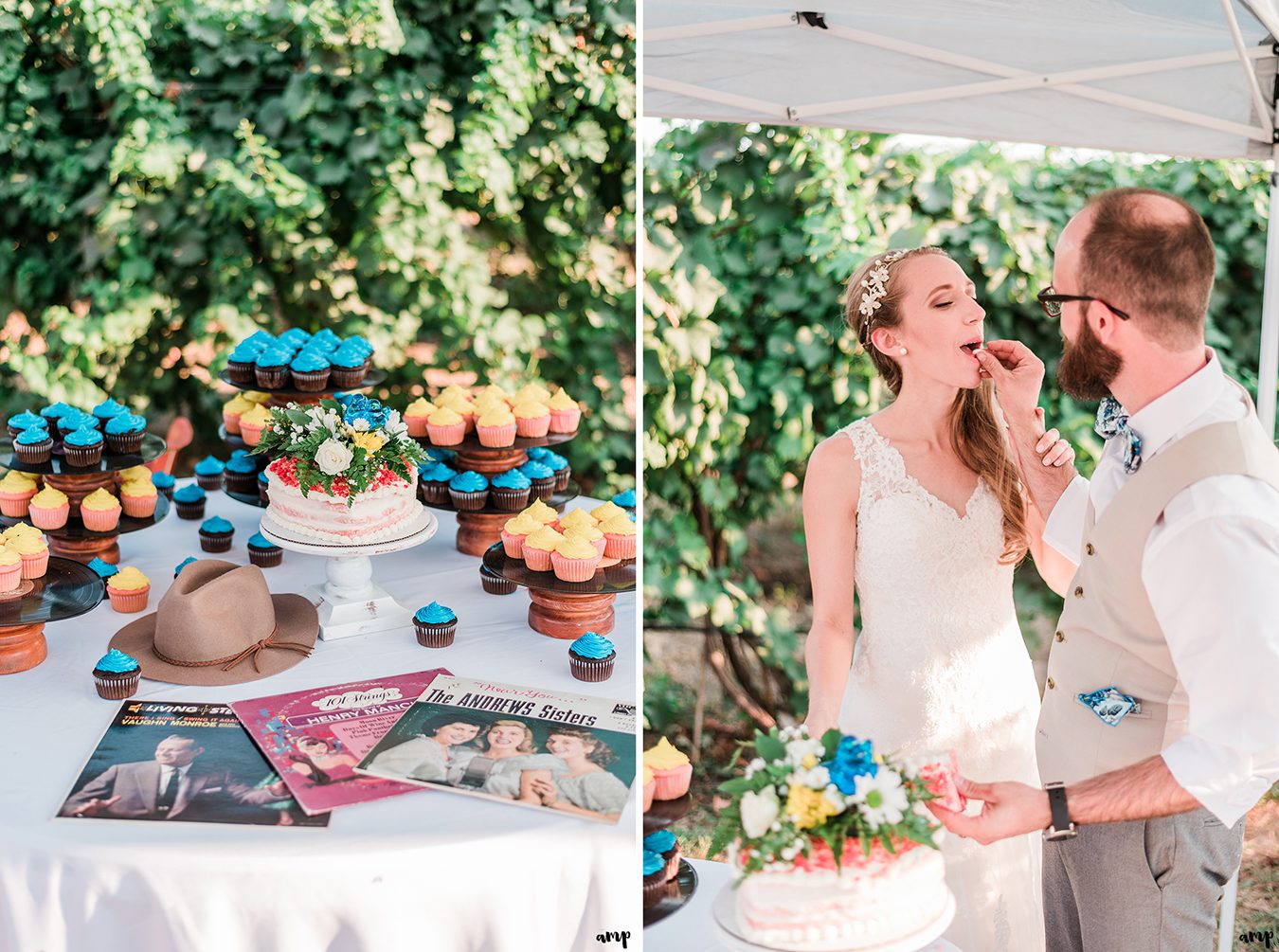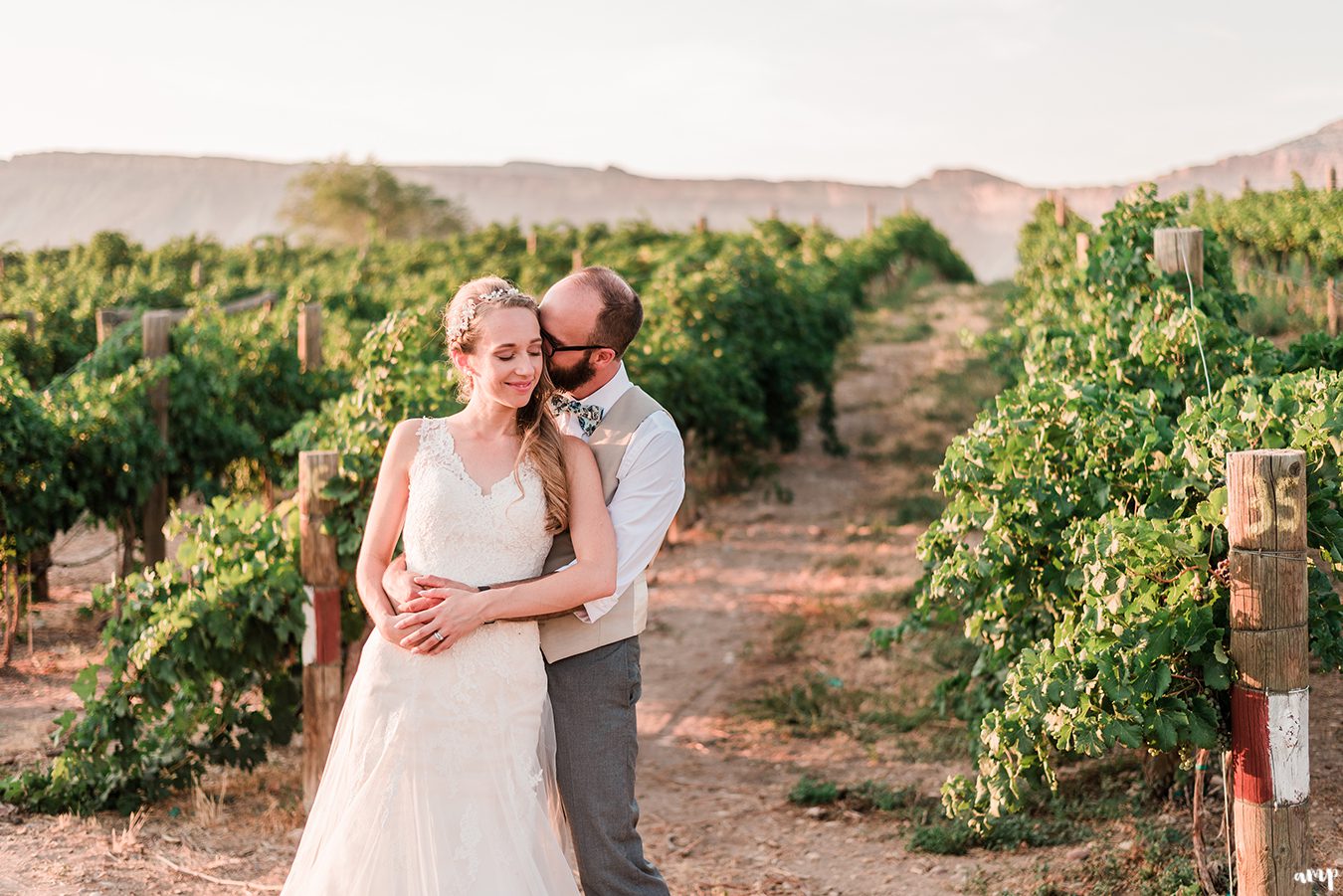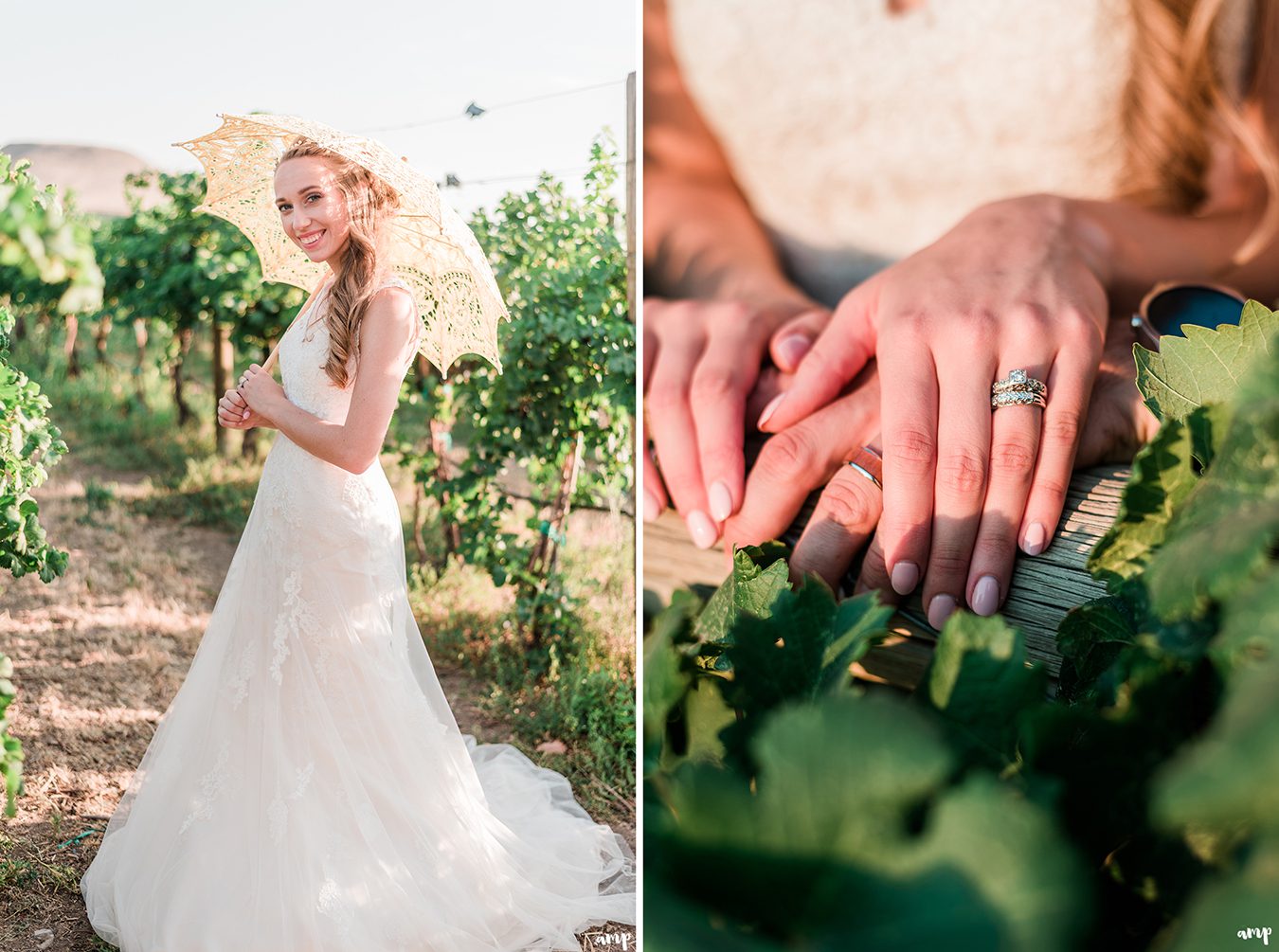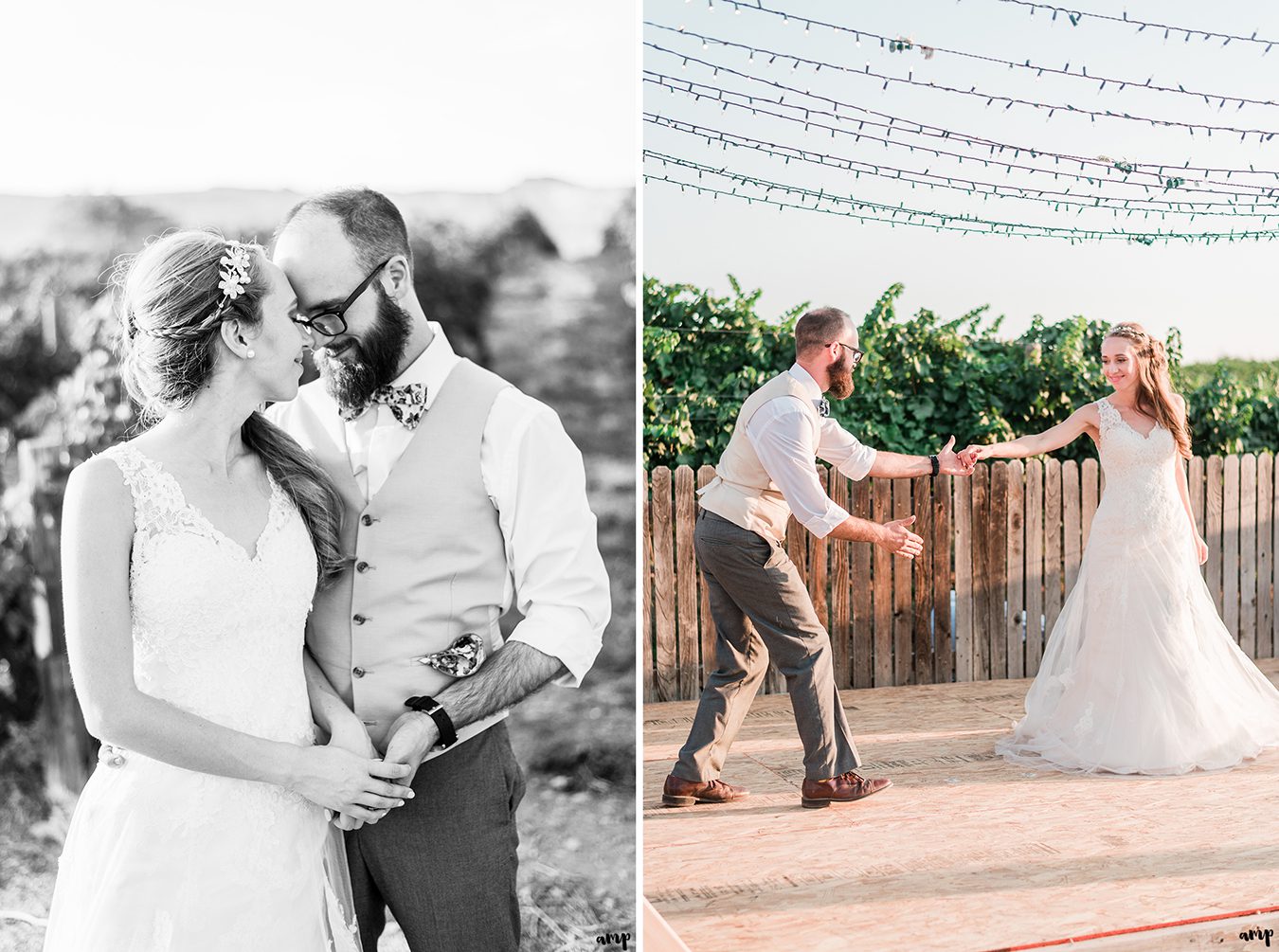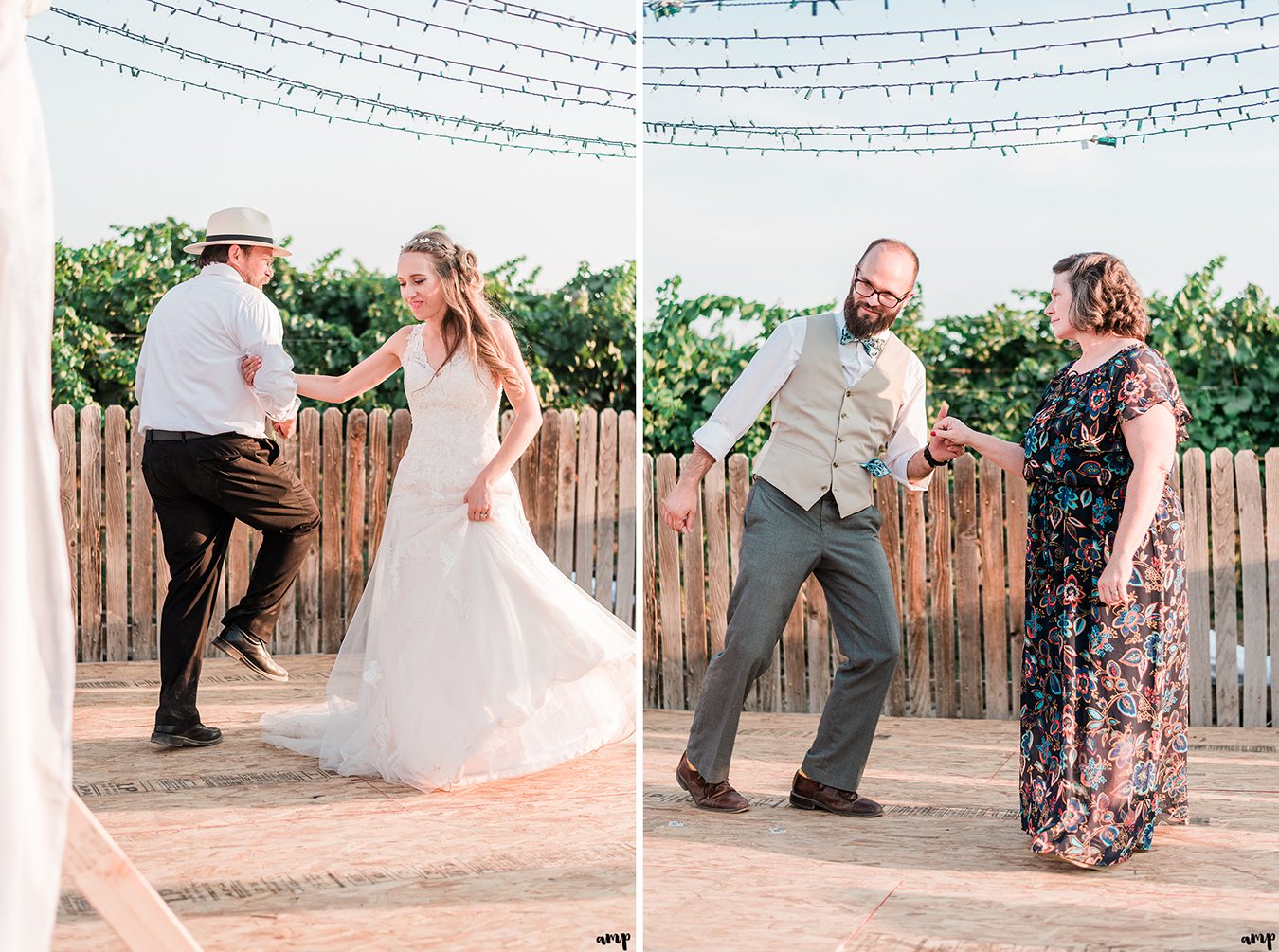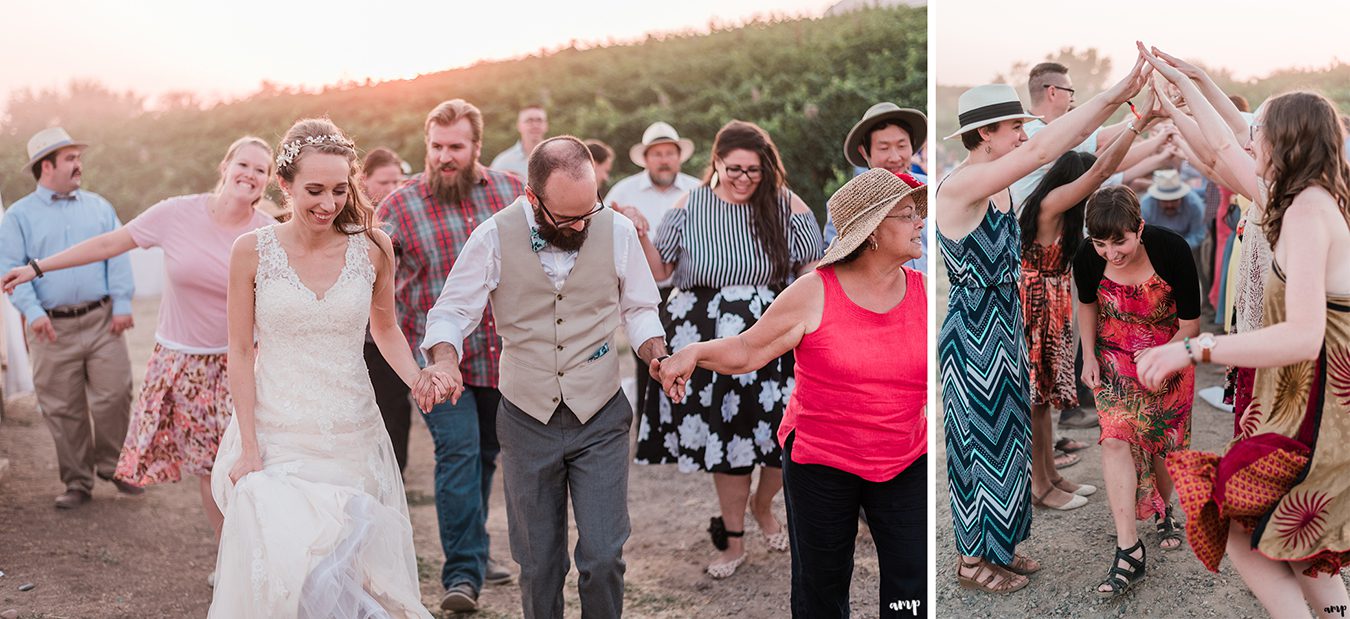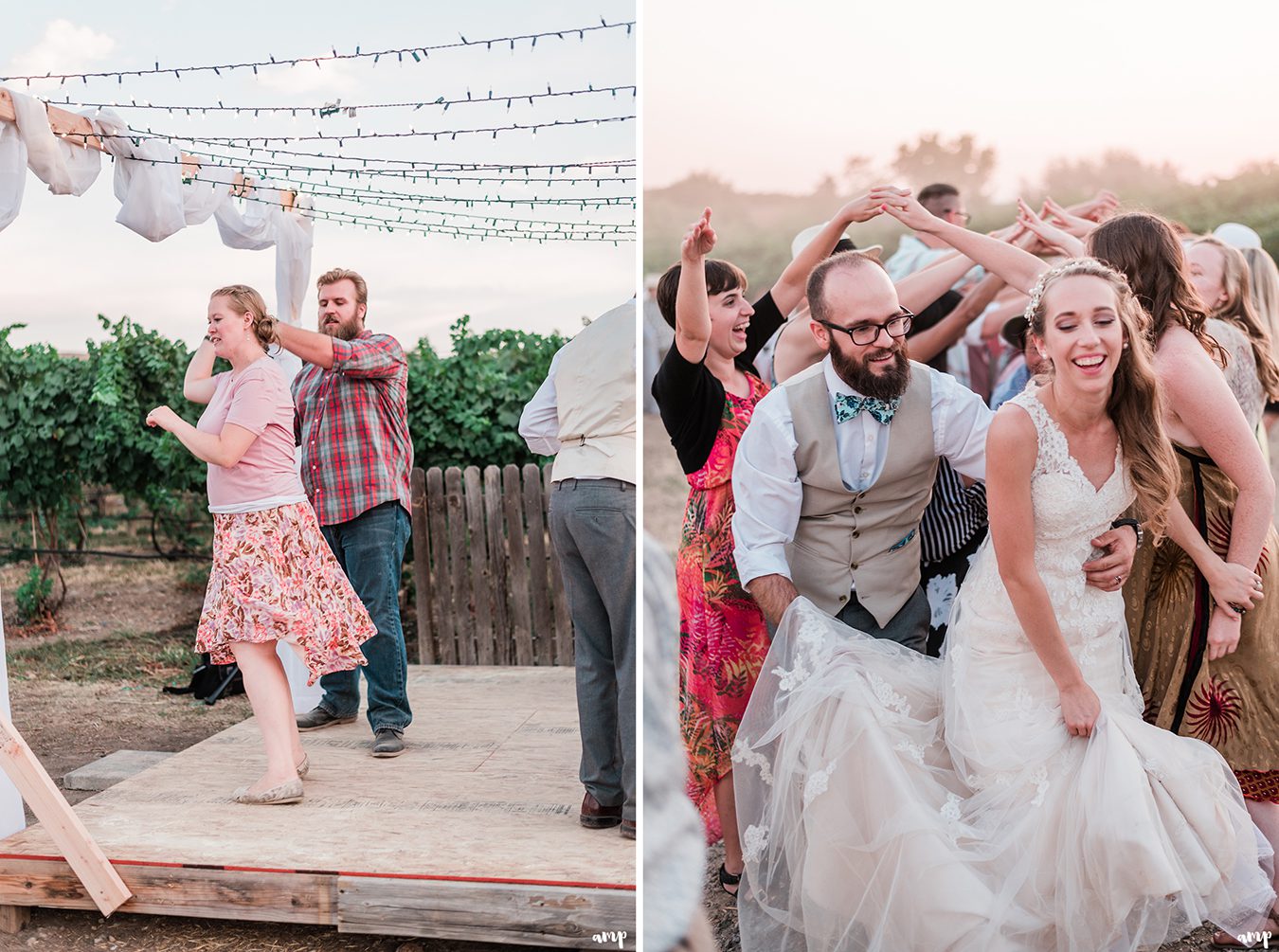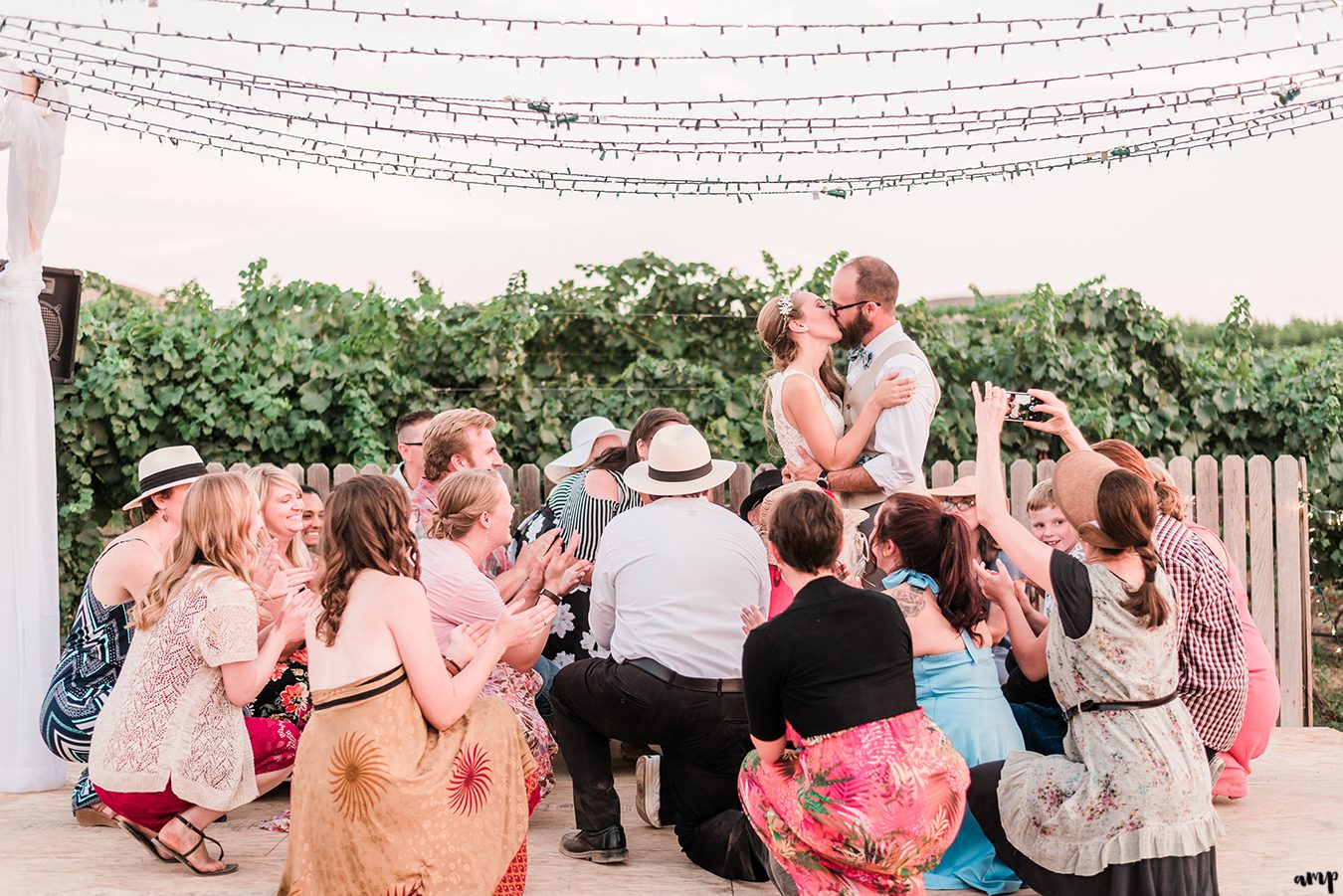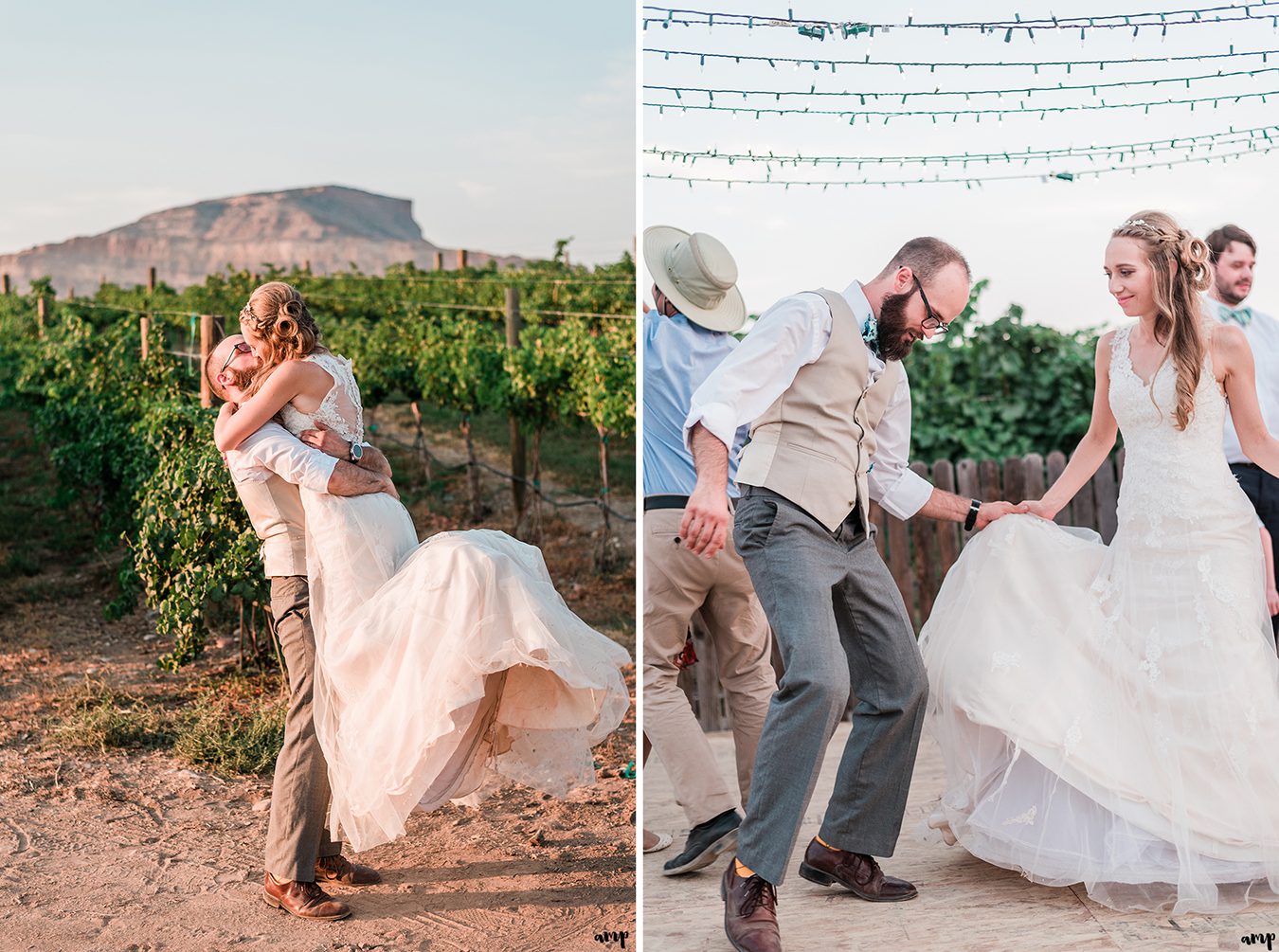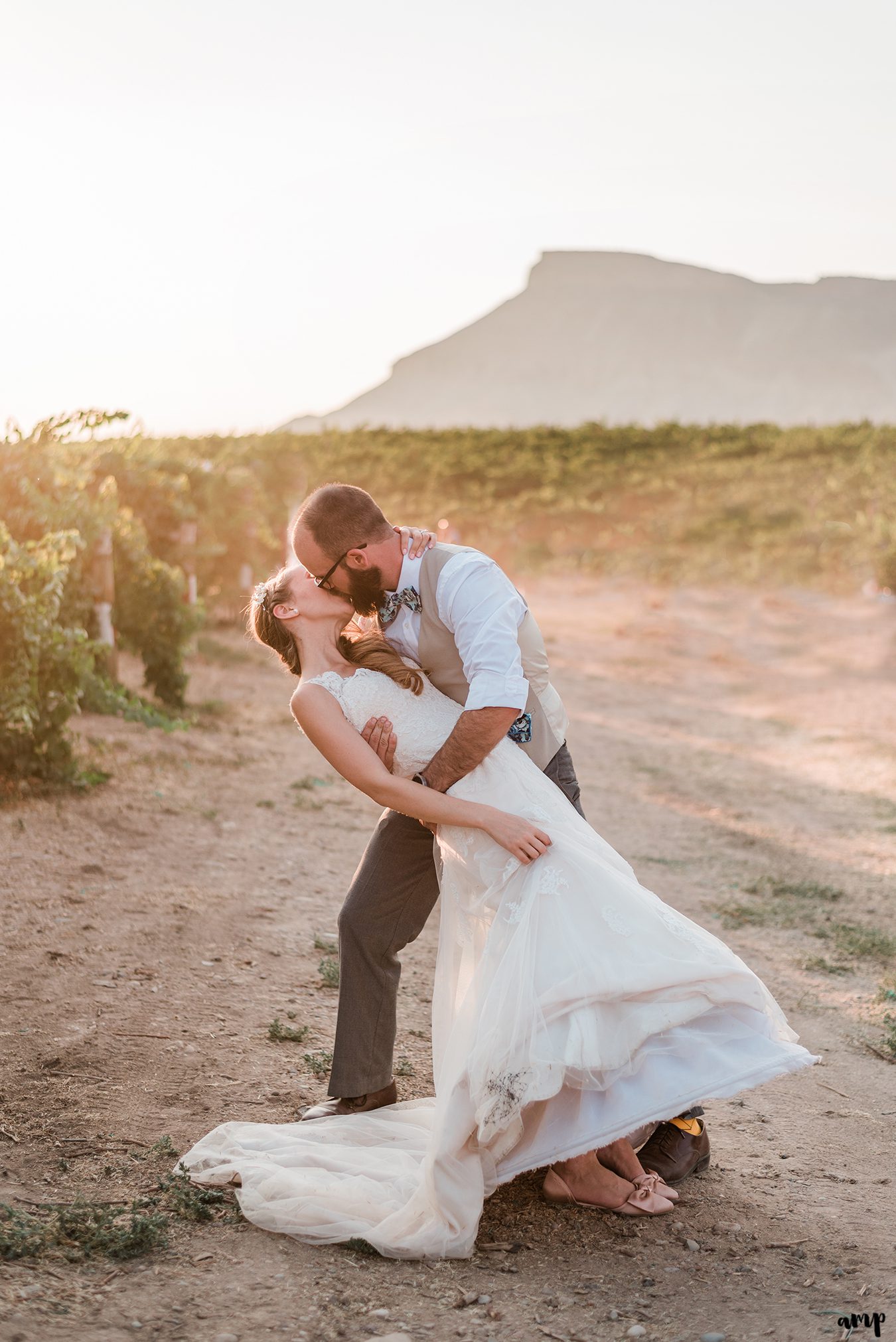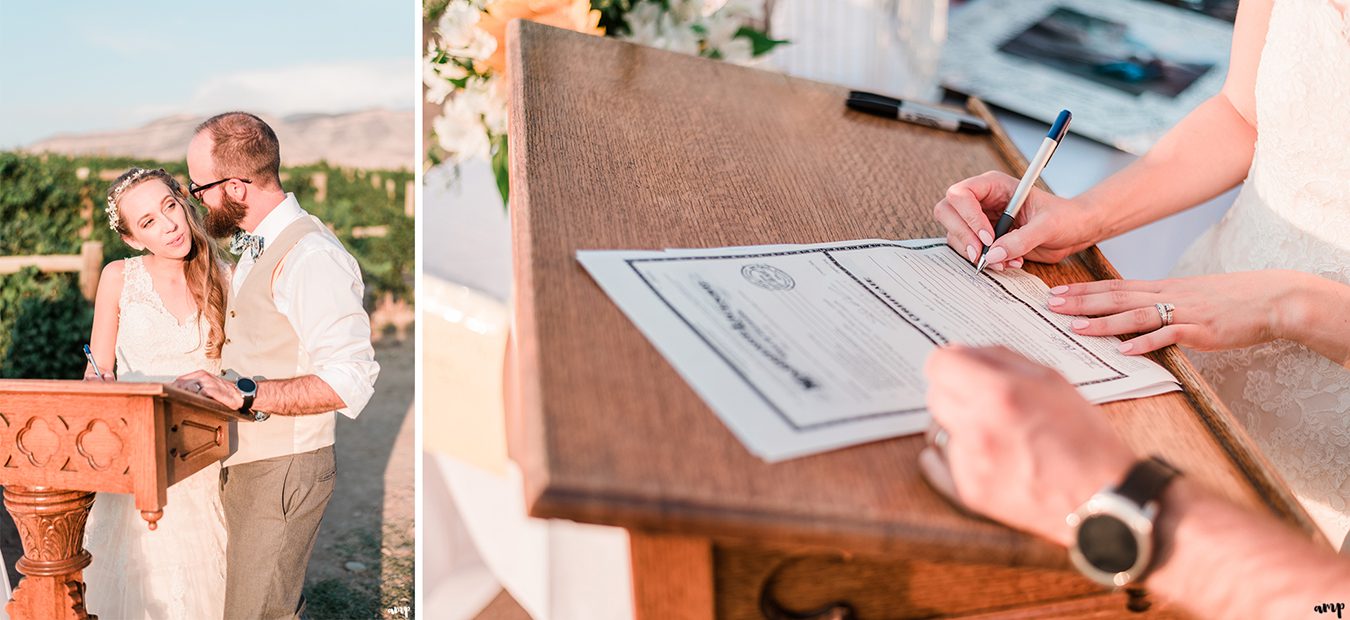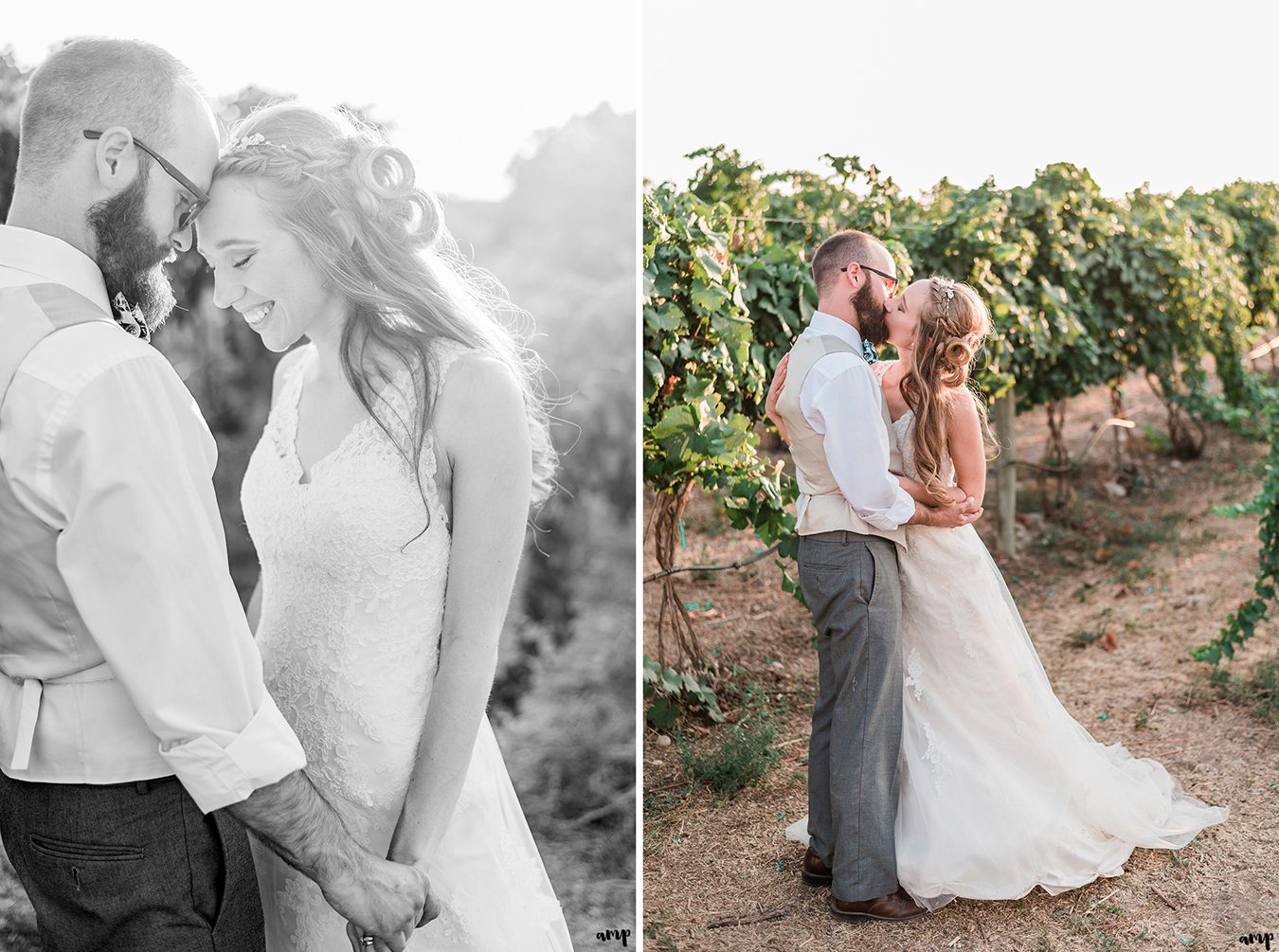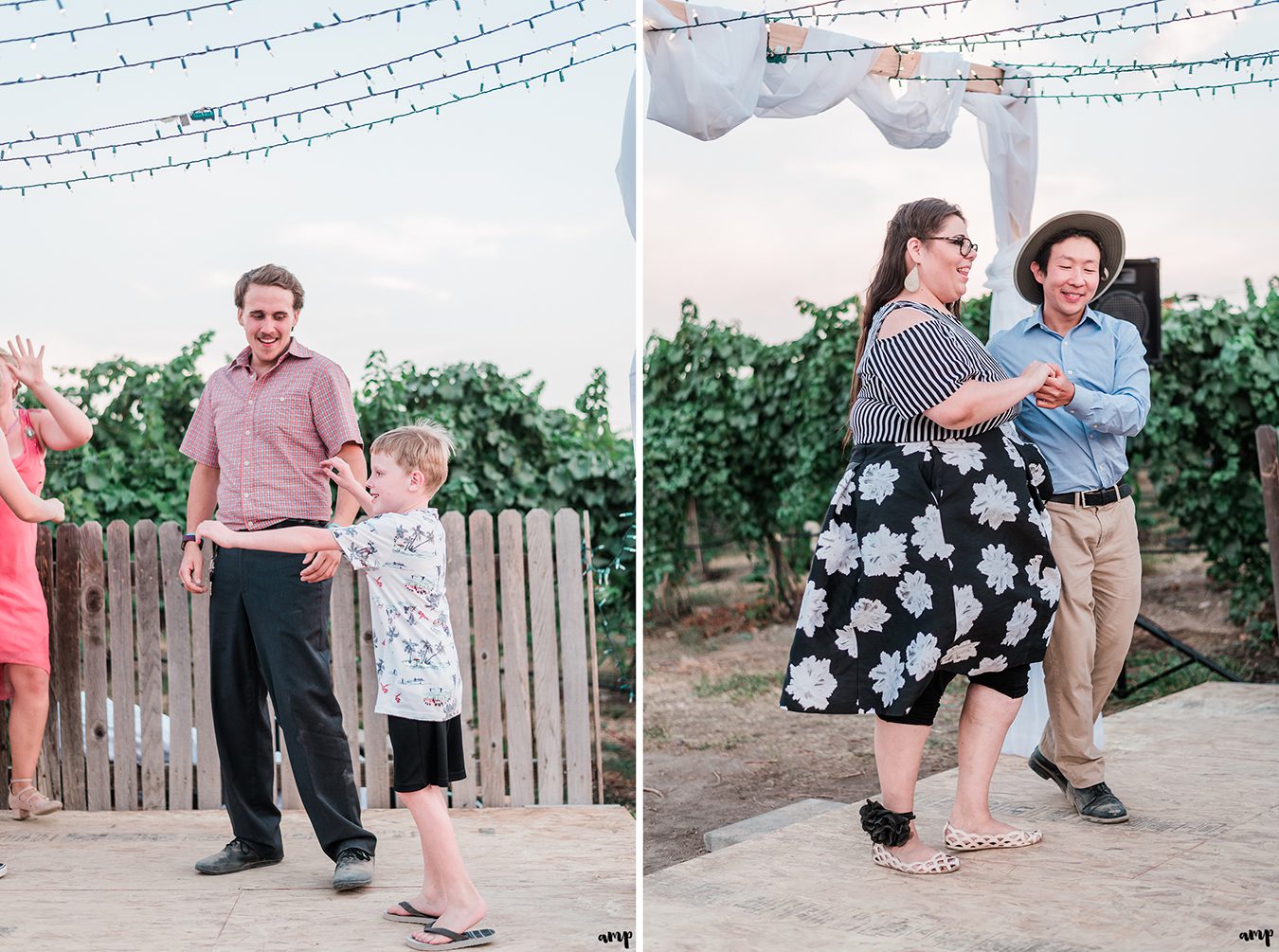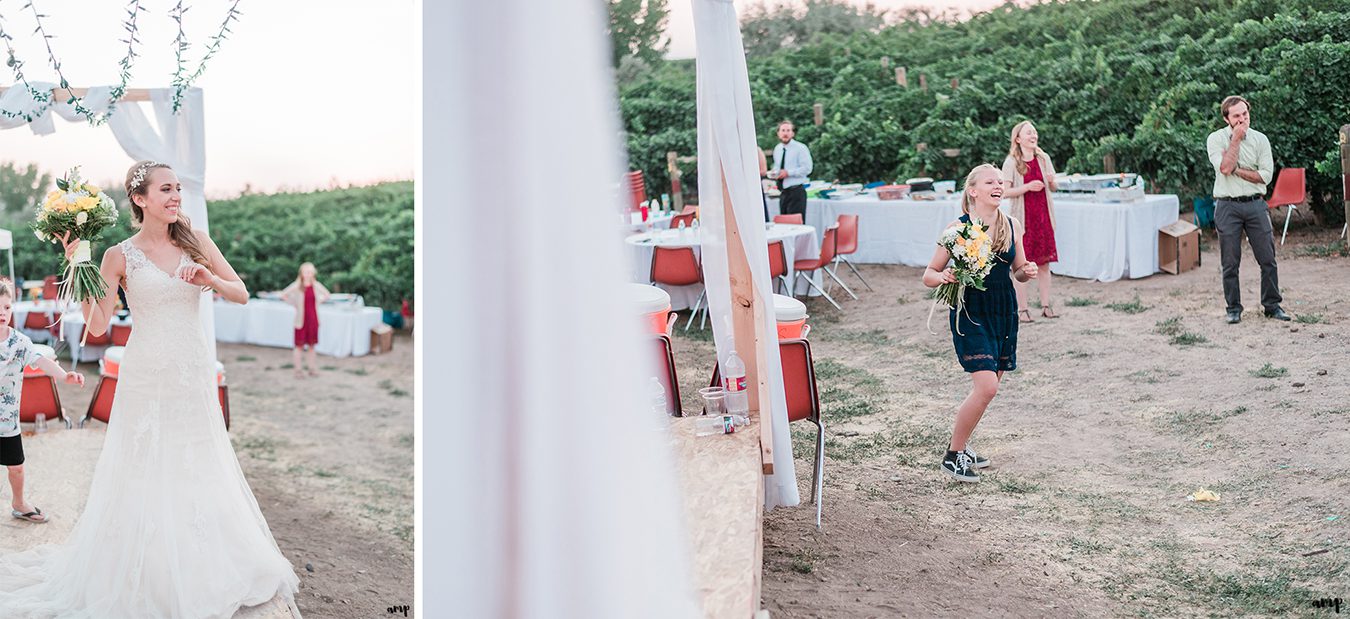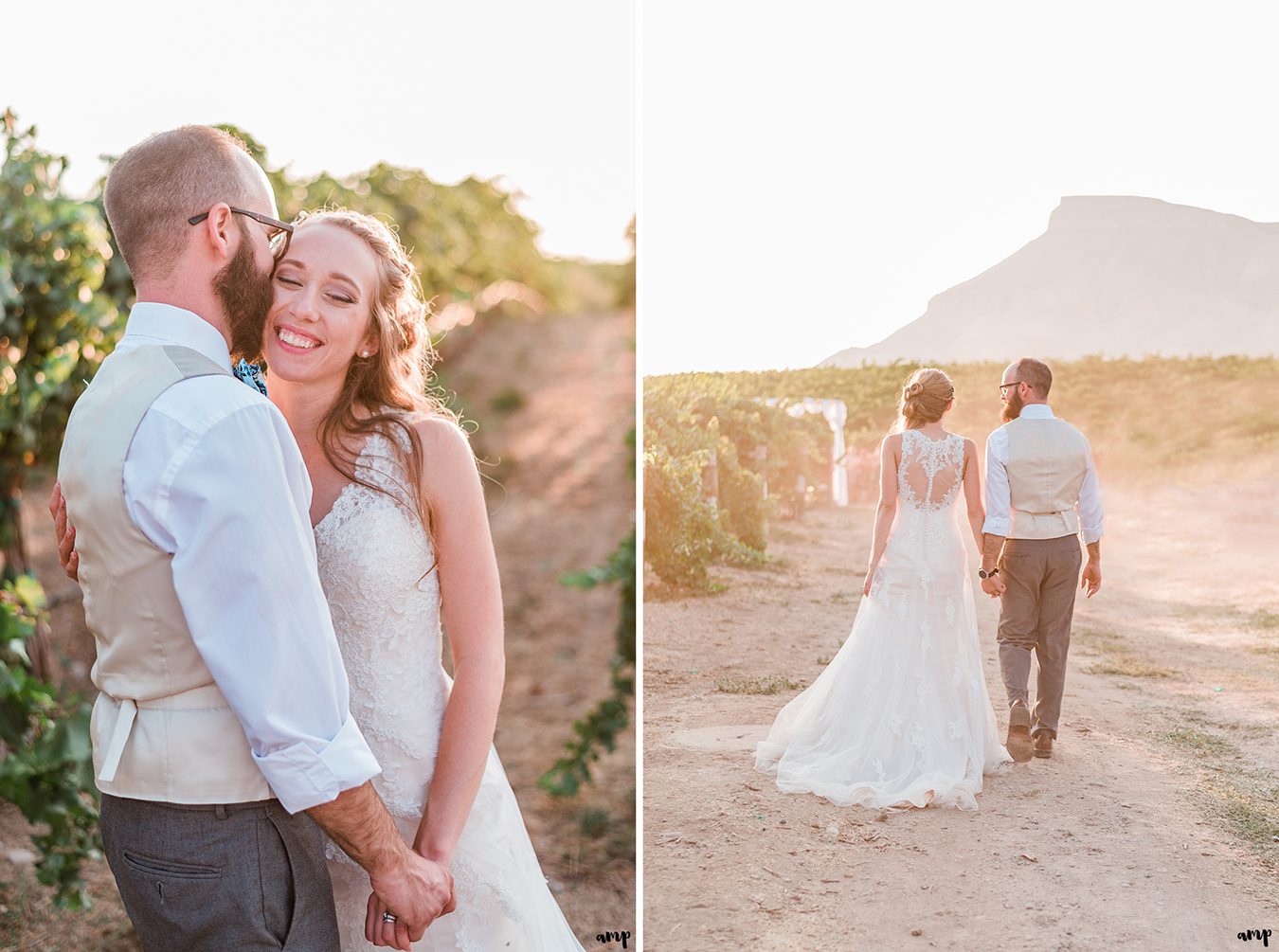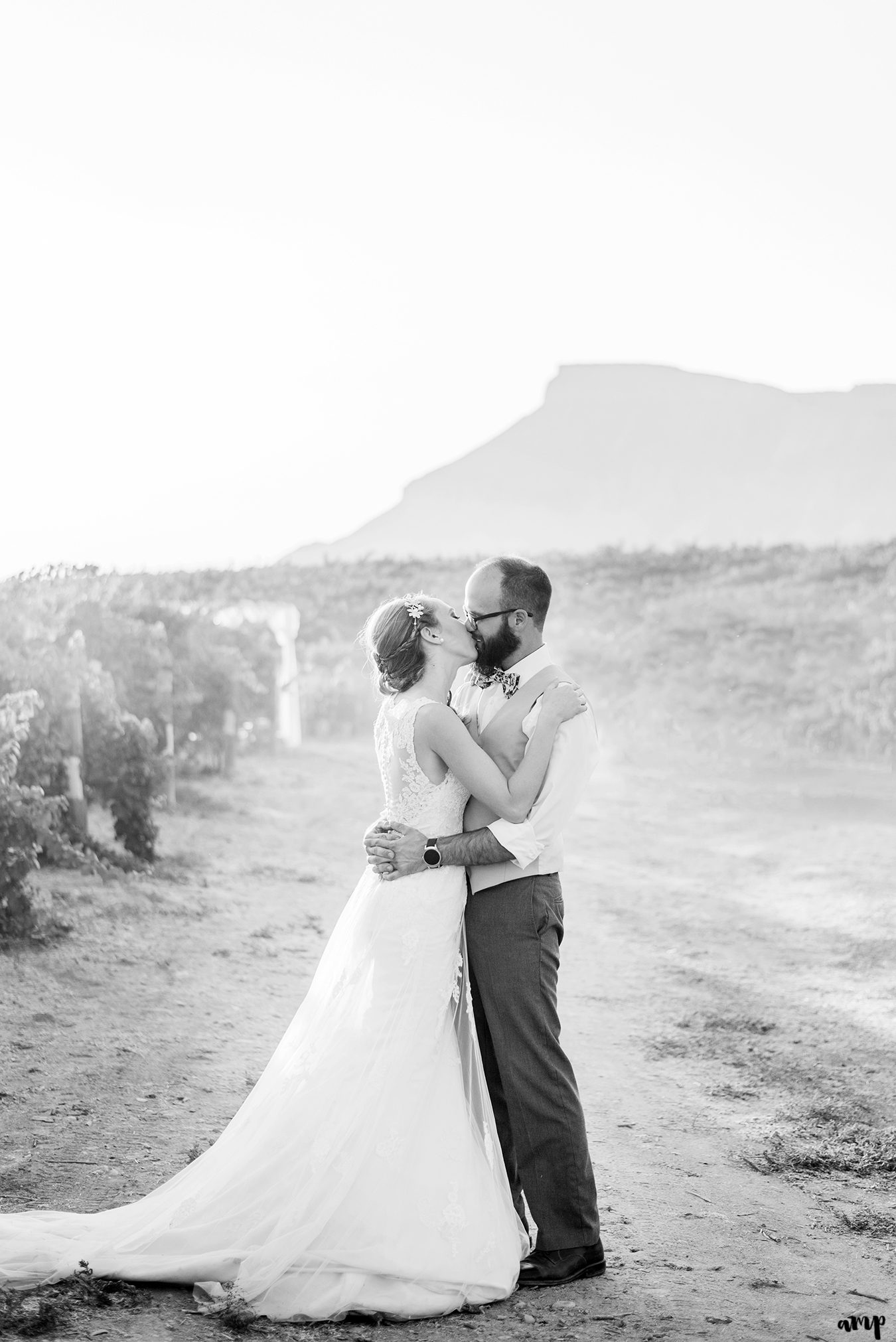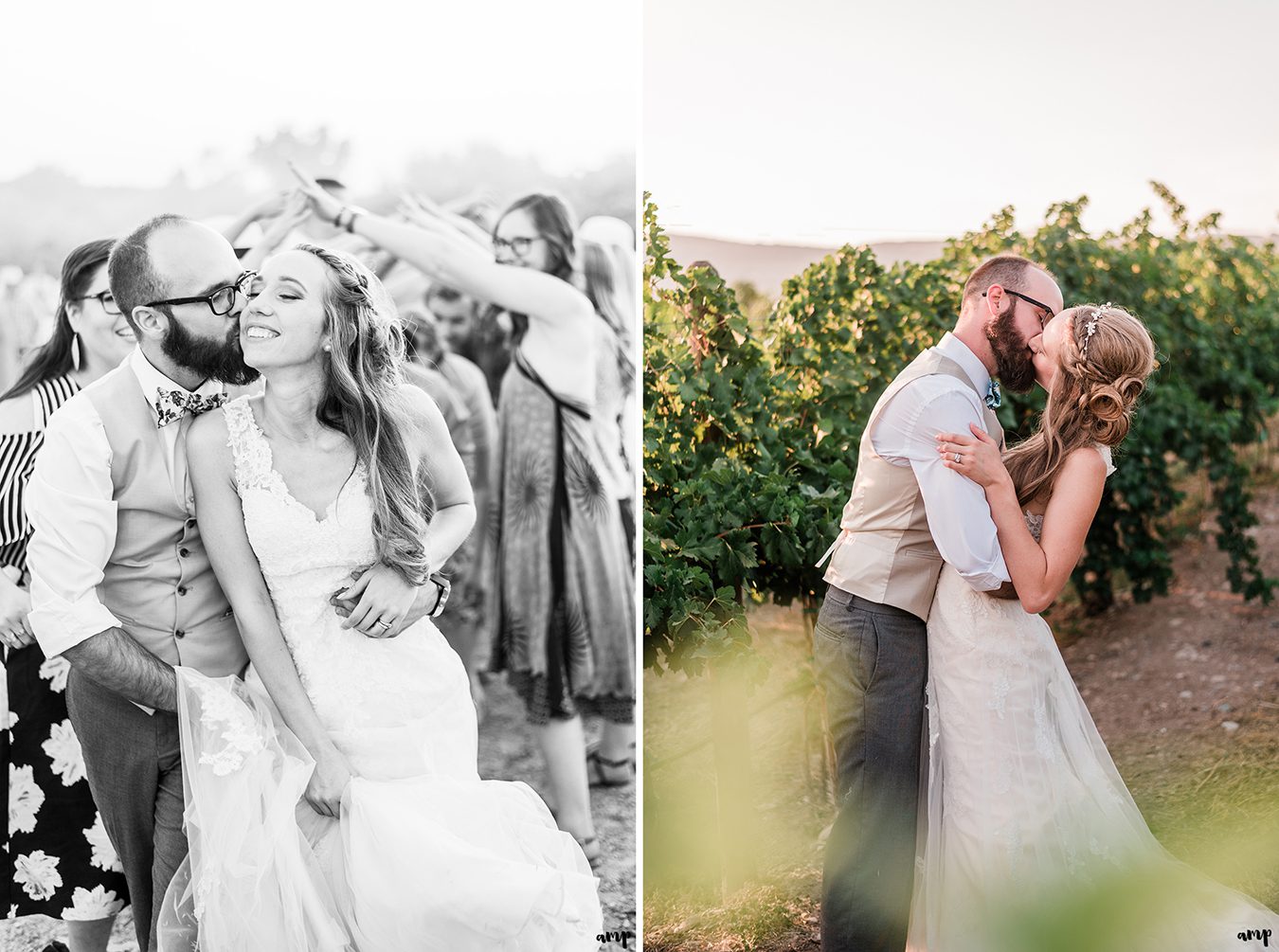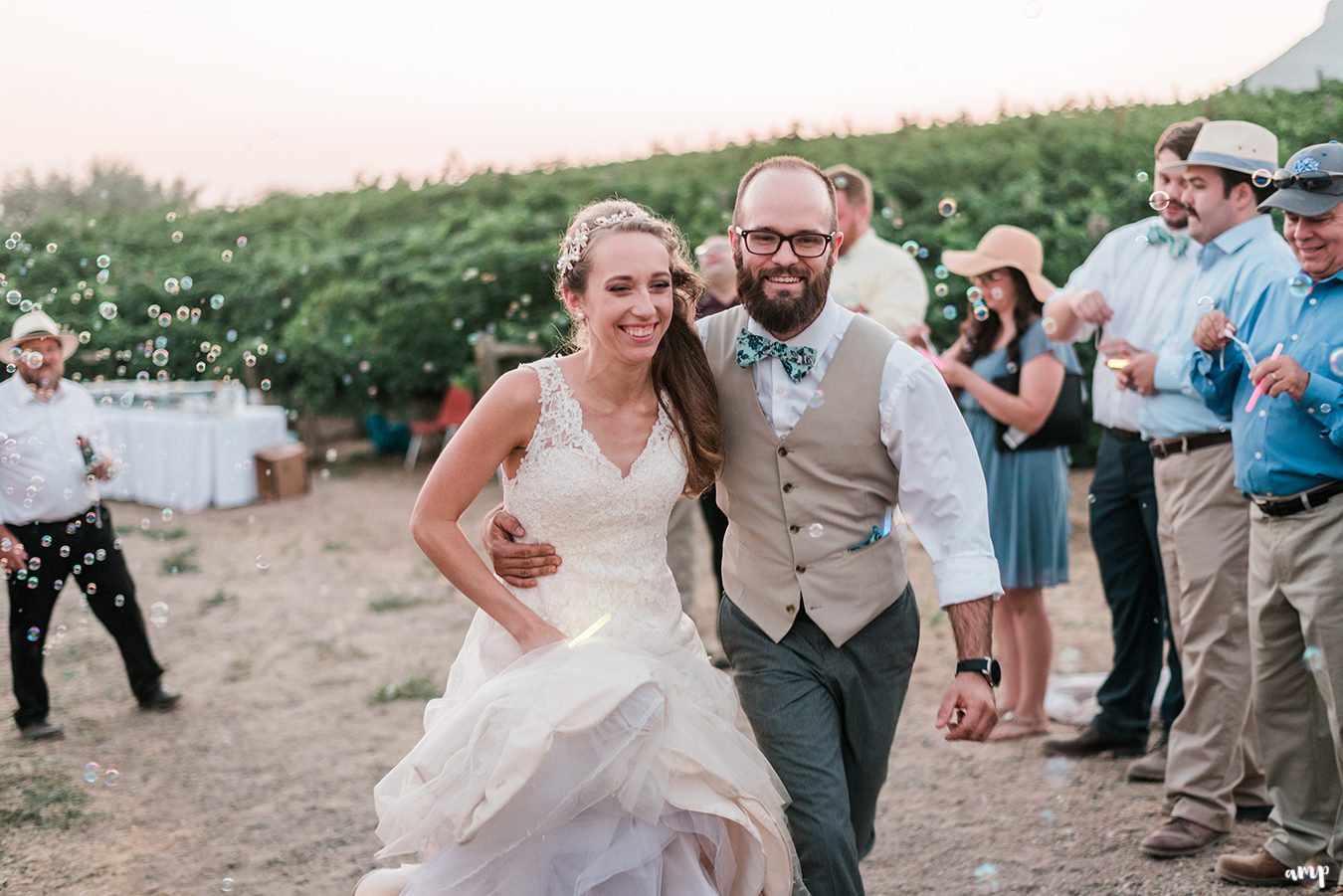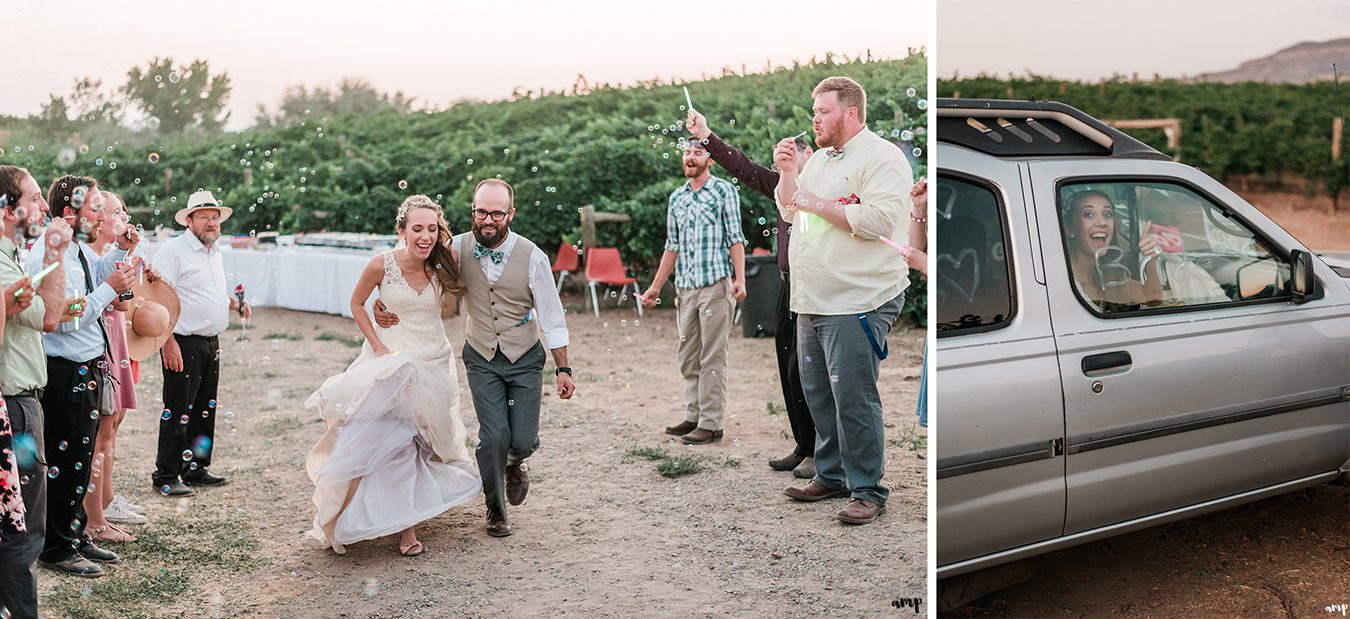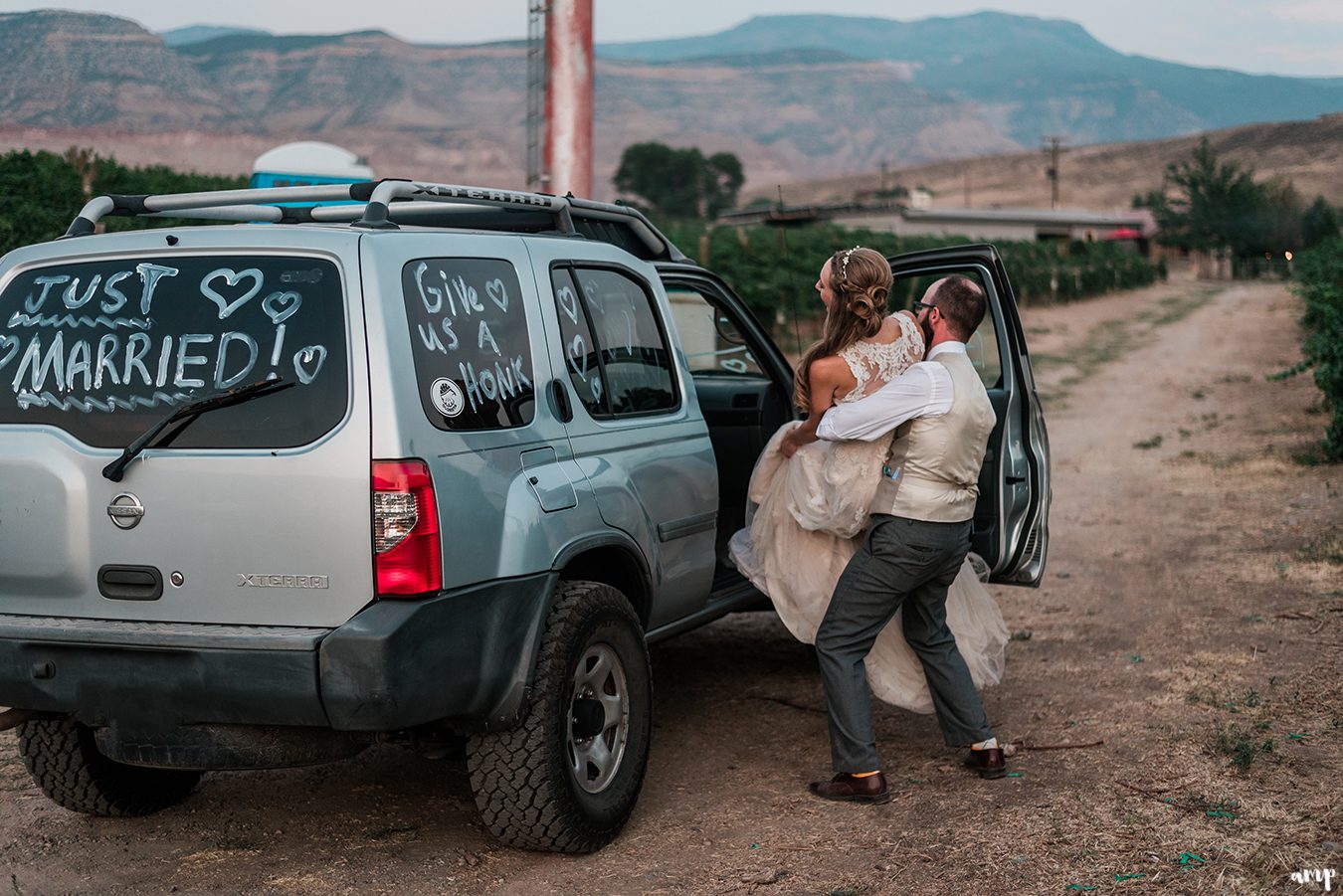 Wedding Vendors:
Photographer: amanda.matilda.photography
Venue: Private Vineyard along Palisade's Fruit & Wine Byway
Dress: Rebecca Ingram Piper Dress from Victoria Rose Bridals
Florist: DIY from wildflowers
Tux: JCPenney's
Decor: Vintage shop finds
Catering: Potluck style by the guests
Cake: Faye Abbott (April's mom!)
Rings: Bruce's grandmother's ring
Officiant: Chad Moore