Happy holidays everyone! I am technically away on holiday vacation, but I just had to share this beautiful winter engagement session I captured over the weekend! I first worked with Amanda, Chad and their pup Maggie before we moved out to Colorado. It was so exciting when Amanda sent me an email asking me to be their wedding photographer! I always love to travel for weddings and I'm so honored when folks back in Iowa welcome me to be part of their big day.
Eric and I went home to his family this Christmas in Omaha, which was perfect timing for us to work in their complimentary engagement session! We had a winter engagement theme in mind, and there was some concern whether we could make that happen as the temps rose from single digits last week to the 50s over the weekend. Thunderstorms threatened to melt all the snow (what?!) and we held our breath and hoped for the best! Thankfully we had enough snow left to work with.
Chad and Amanda are building a new home outside town, and we spent the session exploring the area. Lines of trees, evergreens, corn fields, the river, and plenty of still-snowy hills made for beautiful backdrops for the winter engagement theme! I can't wait to see how the home comes together and help them put together some great wall art from their session for the new space. Take a peek at some of my favorites from our adventure: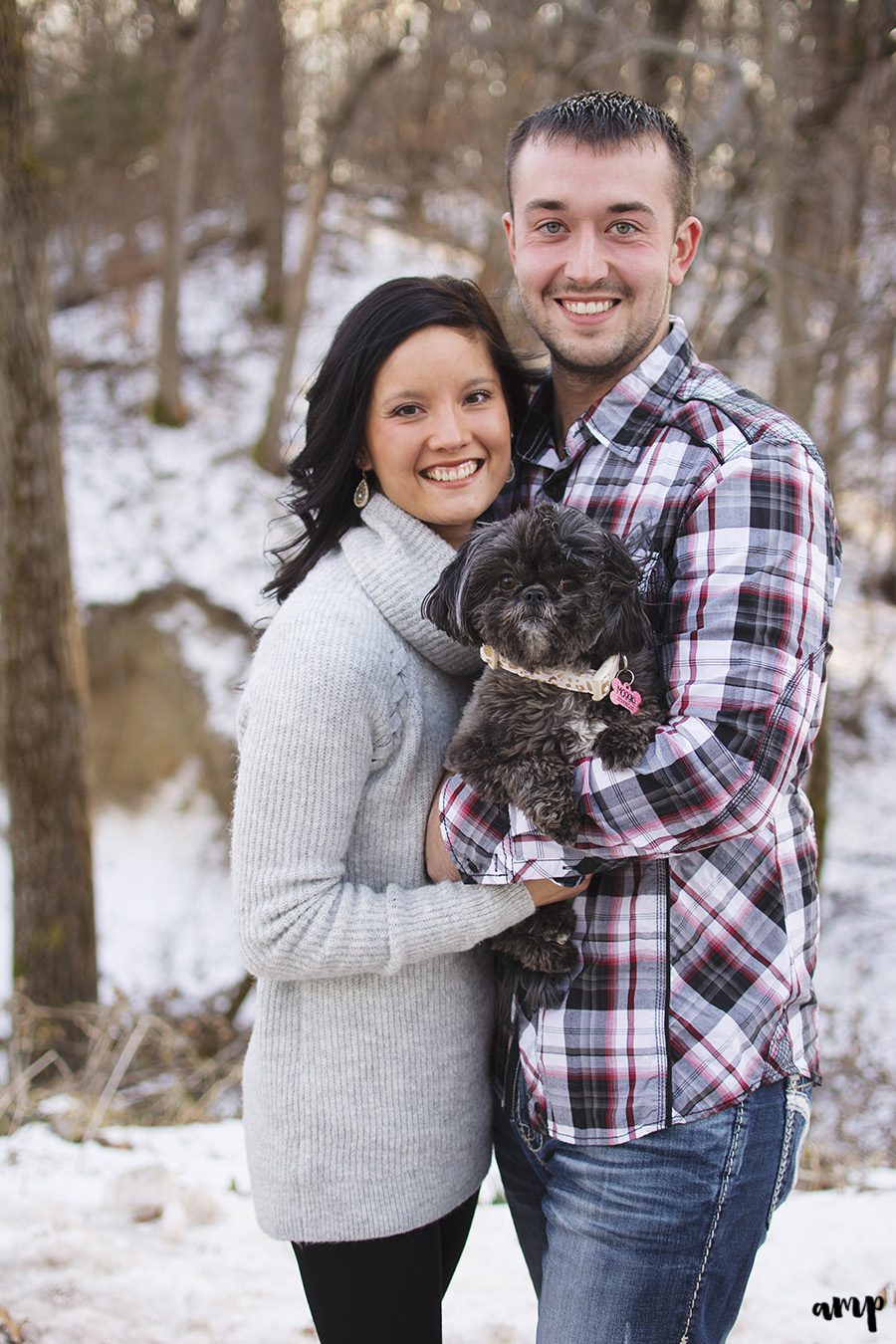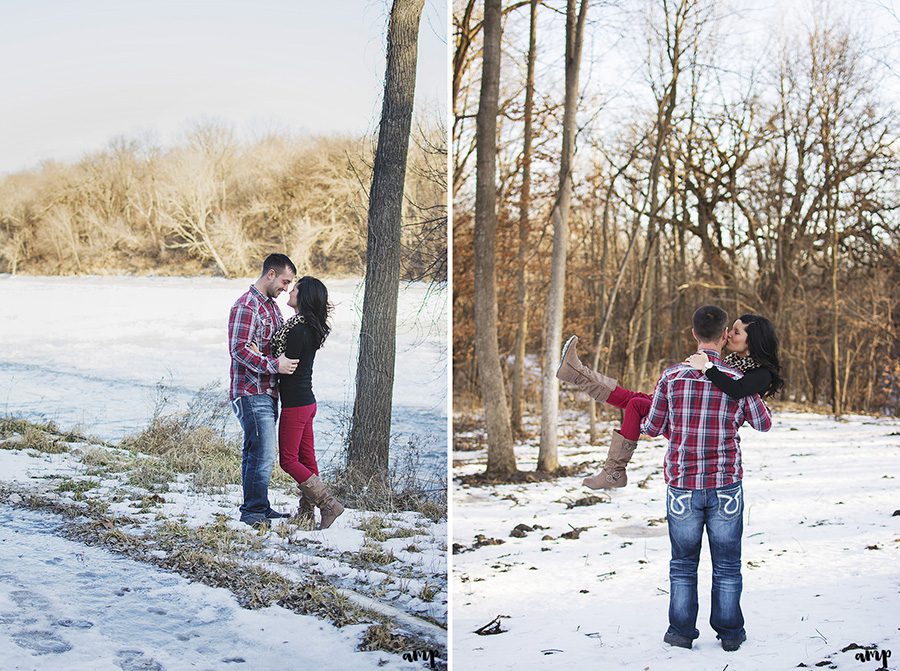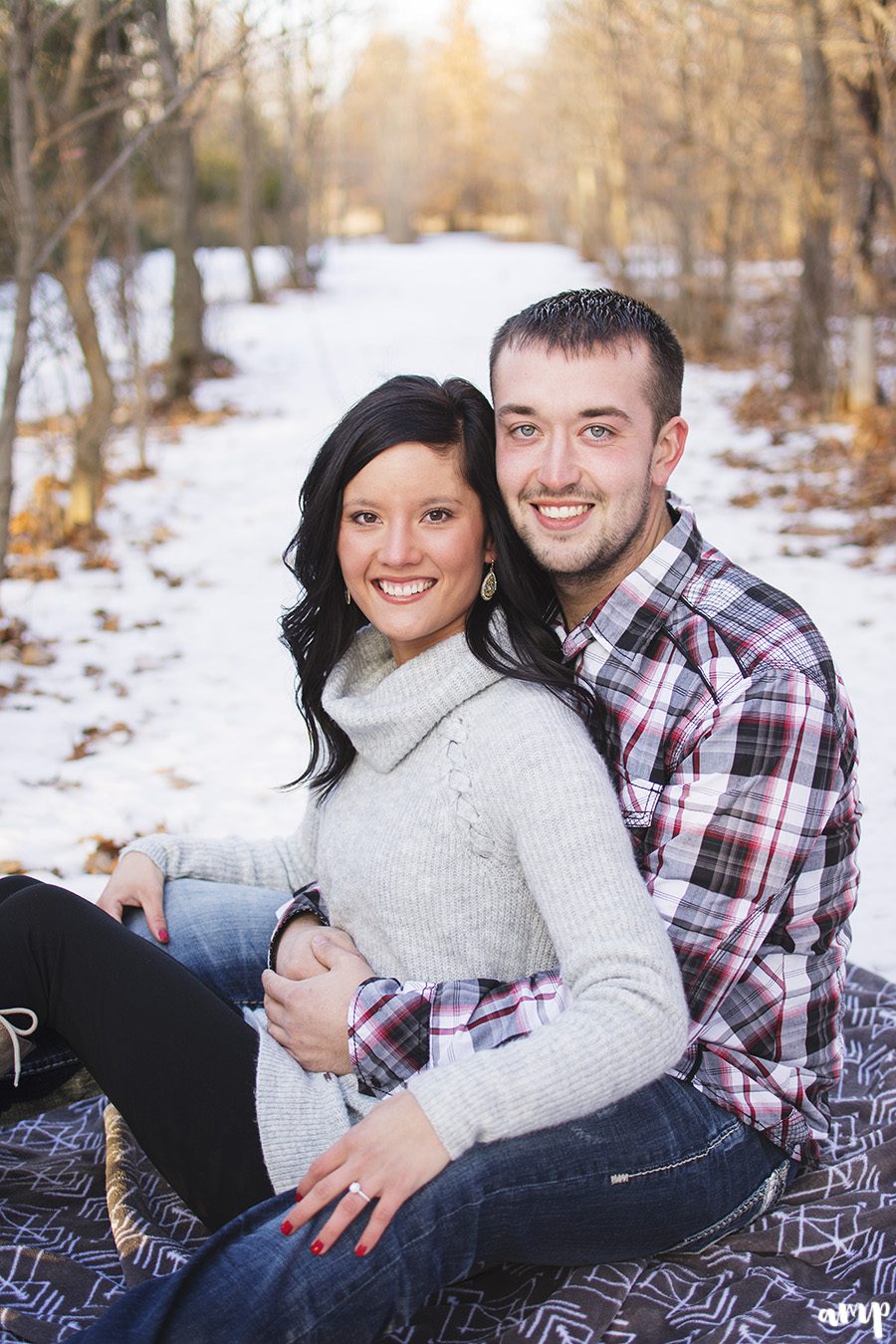 Looking to book your own winter engagement? Let's chat!
Stay tuned this weekend for a huge update about some awesome things coming your way in the new year!