When Emily mentioned she'd love to find a ghost town to explore for their elopement adventure in Ouray, I knew we'd get along just fine. A ghost town elopement is basically my idea of the best day ever! The day's adventures took us to a number of amazing spots near Ouray, and left me feeling so stoked that this is my job.
We first met up at the Beaumont Hotel where the two were staying and getting ready. From the hotel we meandered around the hotspots of town, grabbing the quintessential "Ouray" photos that captured their favorite spots. After we were done in town, it was time to head into the mountains. The San Juan mountains were one of the reasons the two chose Ouray for their elopement, and we were surrounded by incredible mountain views all day long.
When I asked Emily when she knew Blake was "the one", she responded, "I don't remember a time where I didn't think he was the one. Everything just came so easily since the beginning." That ease was reflected throughout their day, as each moment was the most fun, go-with-the-flow adventure with these two! From the Switzerland of America overlook sign to a lake on Red Mountain Pass, we made stops on our way into the mountains for the best photo ops. From there, it was time for the ghost town! I've been meaning to stop and explore this area for a couple years now, and was just as impressed as I hoped we'd be!
The town had what seemed like a business center and more residential type of homes scattered around the edge of that area. We explored safely on the outside of all the buildings (leaving no trace is so important to preserve these precious sites!) taking pictures with our favorite ruins. The nearby creek ran bright yellow/orange, which begged to be included in some photos as well!
After our adventures among the ruins, we made our way back toward Ouray for their ceremony. With Mt. Abrams towering in the distance, the two exchanged their vows and rings. Following the formalities they shared Mr. and Mrs. cupcakes and a toast with a local craft beer favorite in the CUTEST mugs. It was truly an incredible day from start to finish – thank you, Blake and Emily for inviting me to capture your sweet elopement. Take a peek at my favorites from their ghost town elopement adventure in Ouray: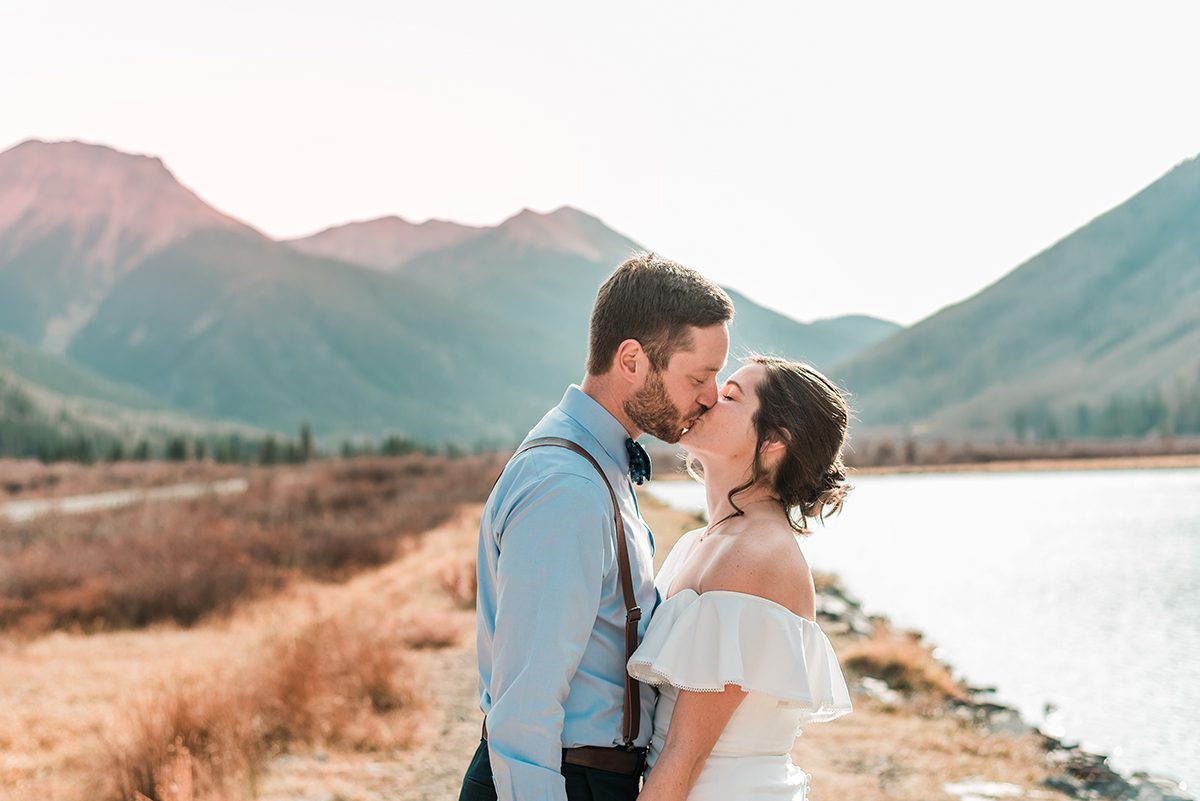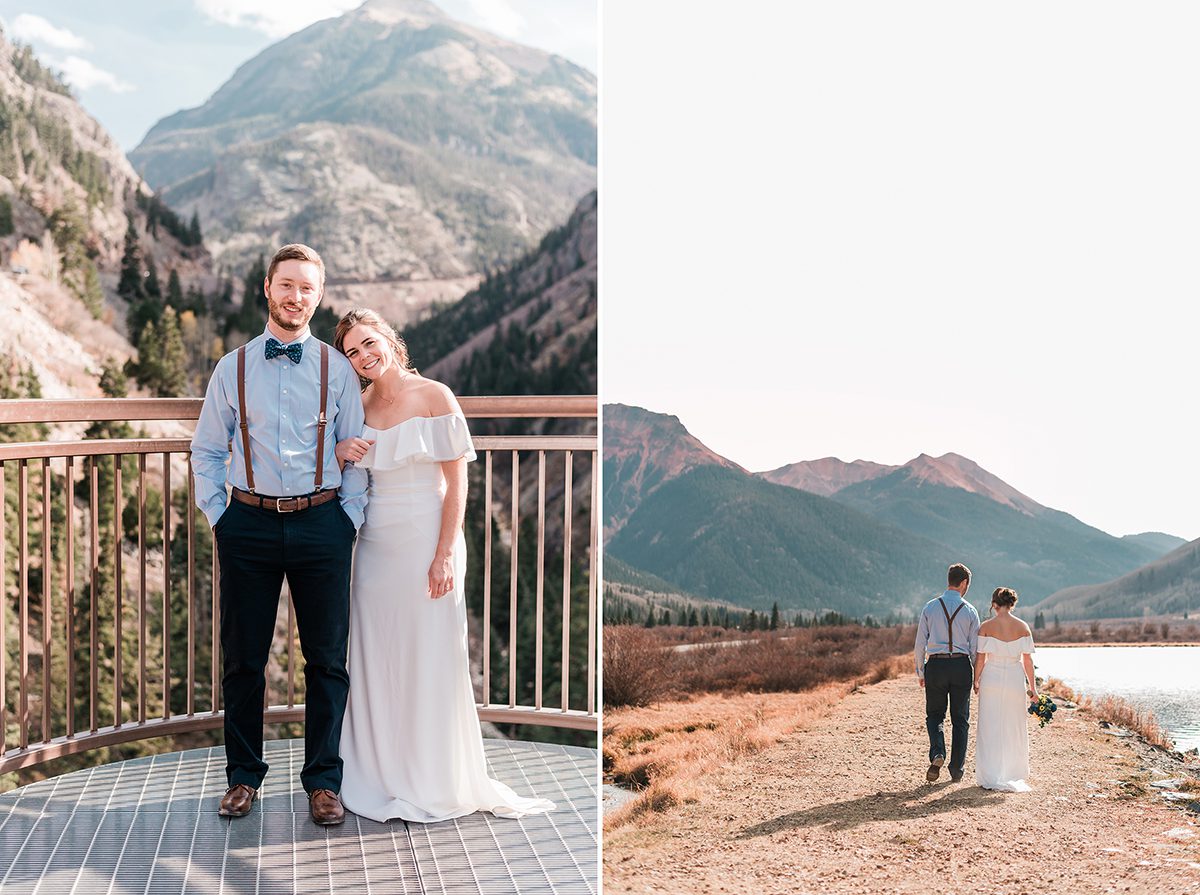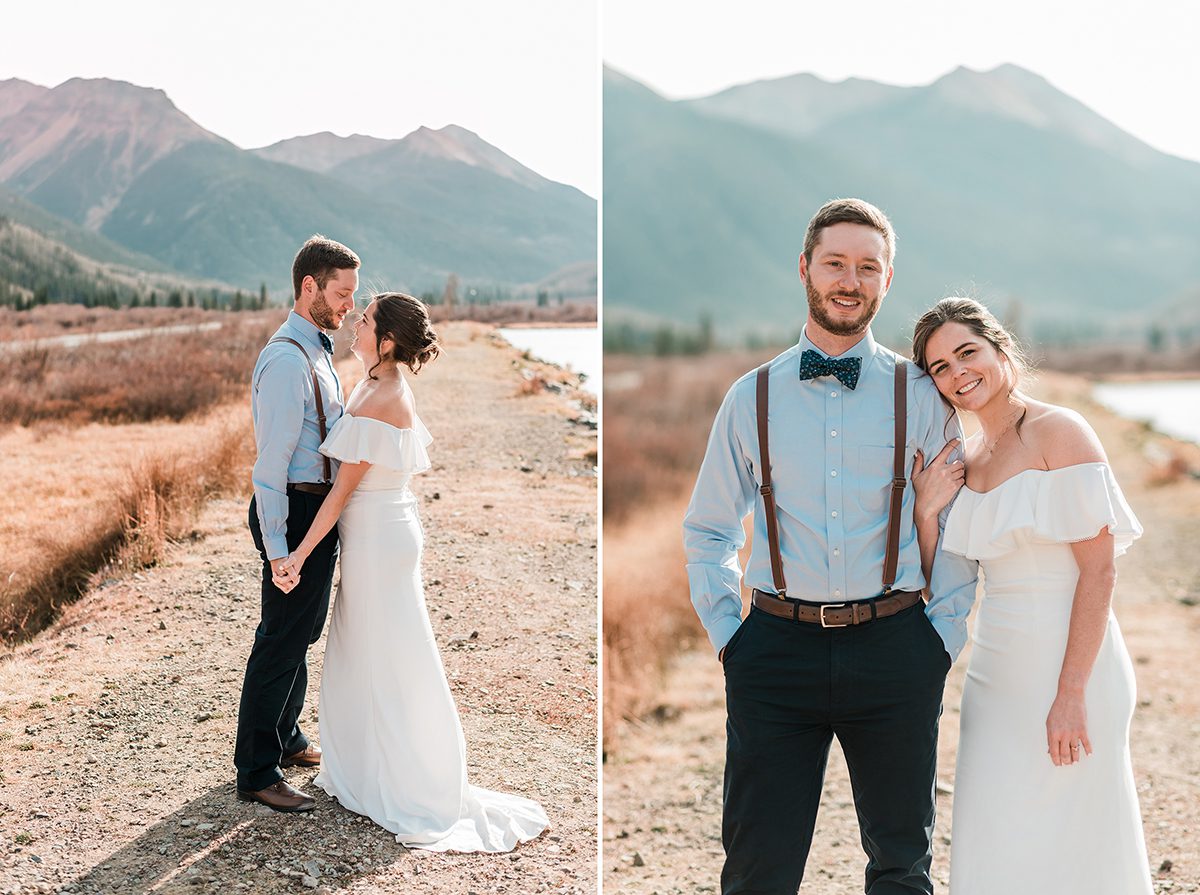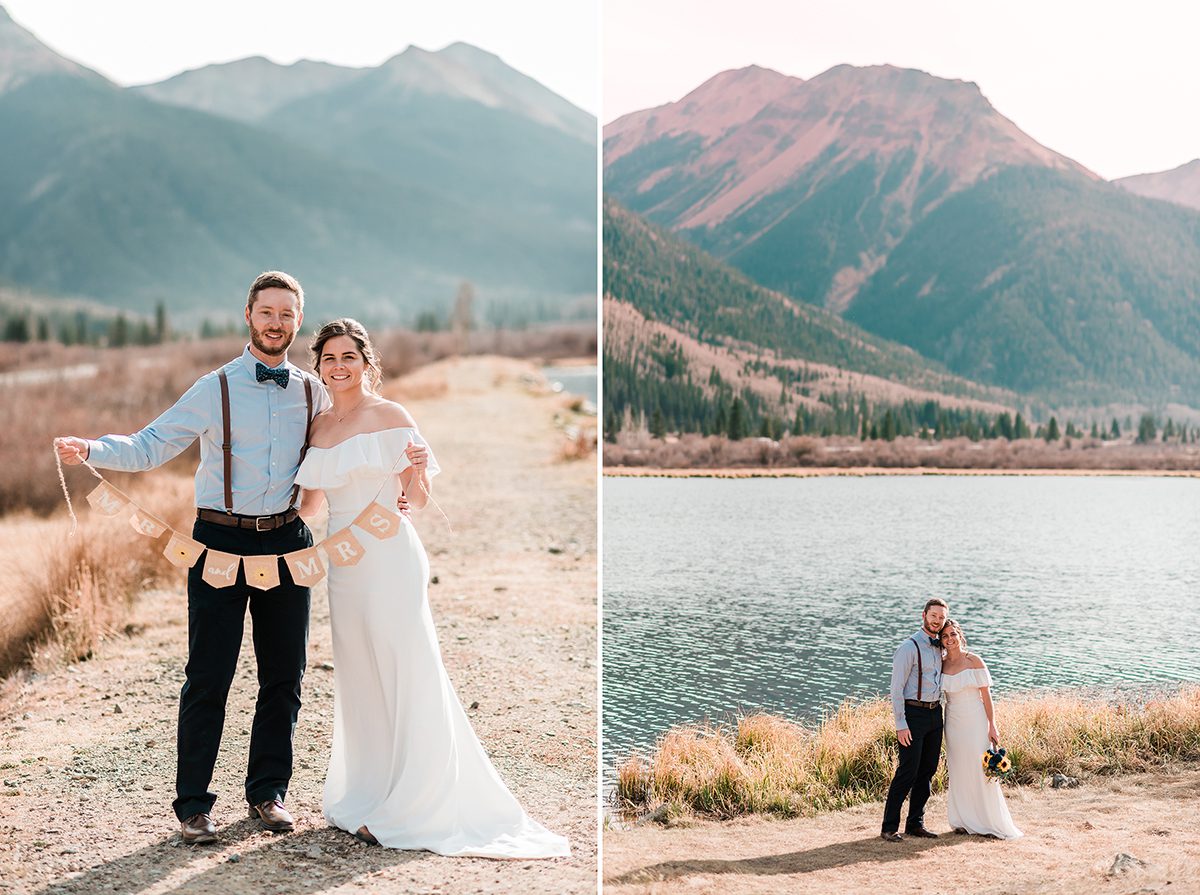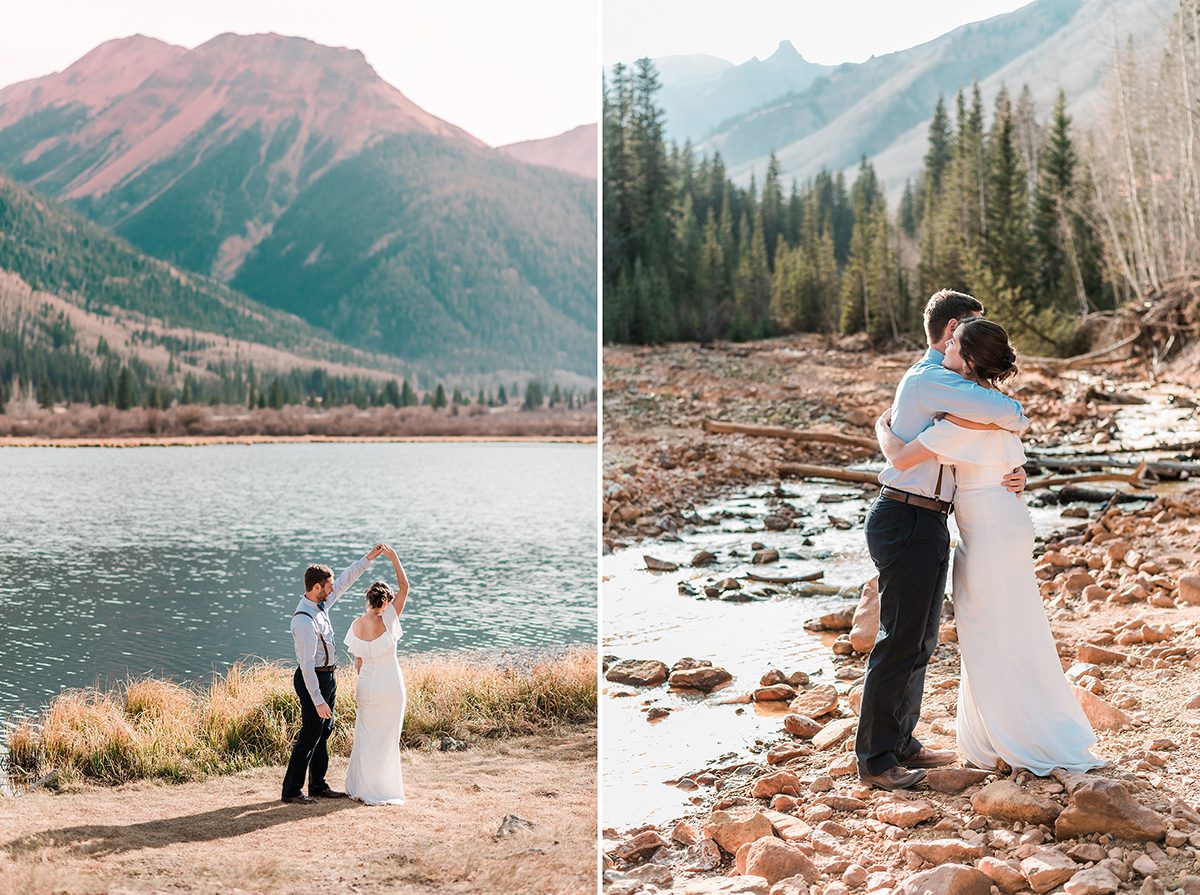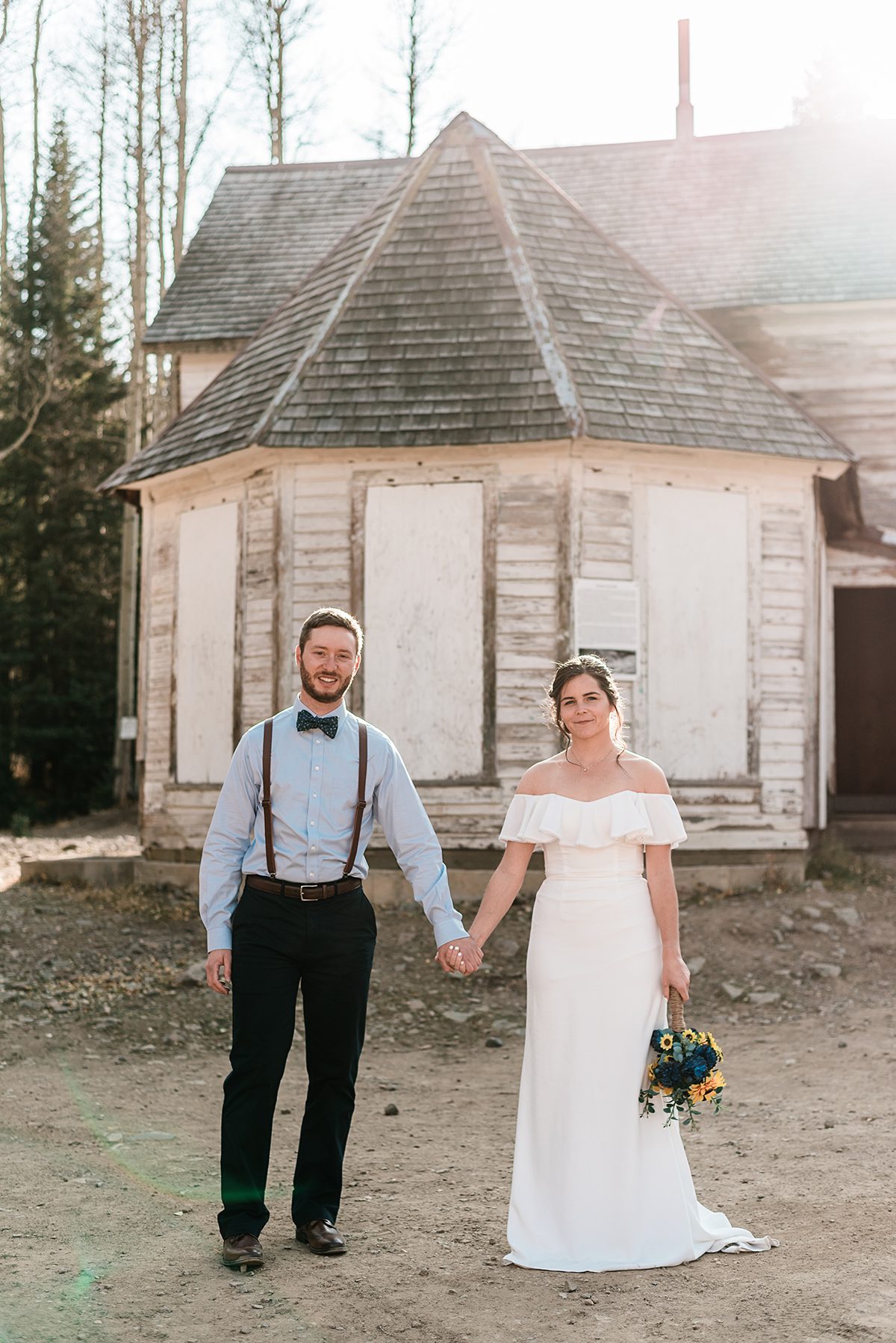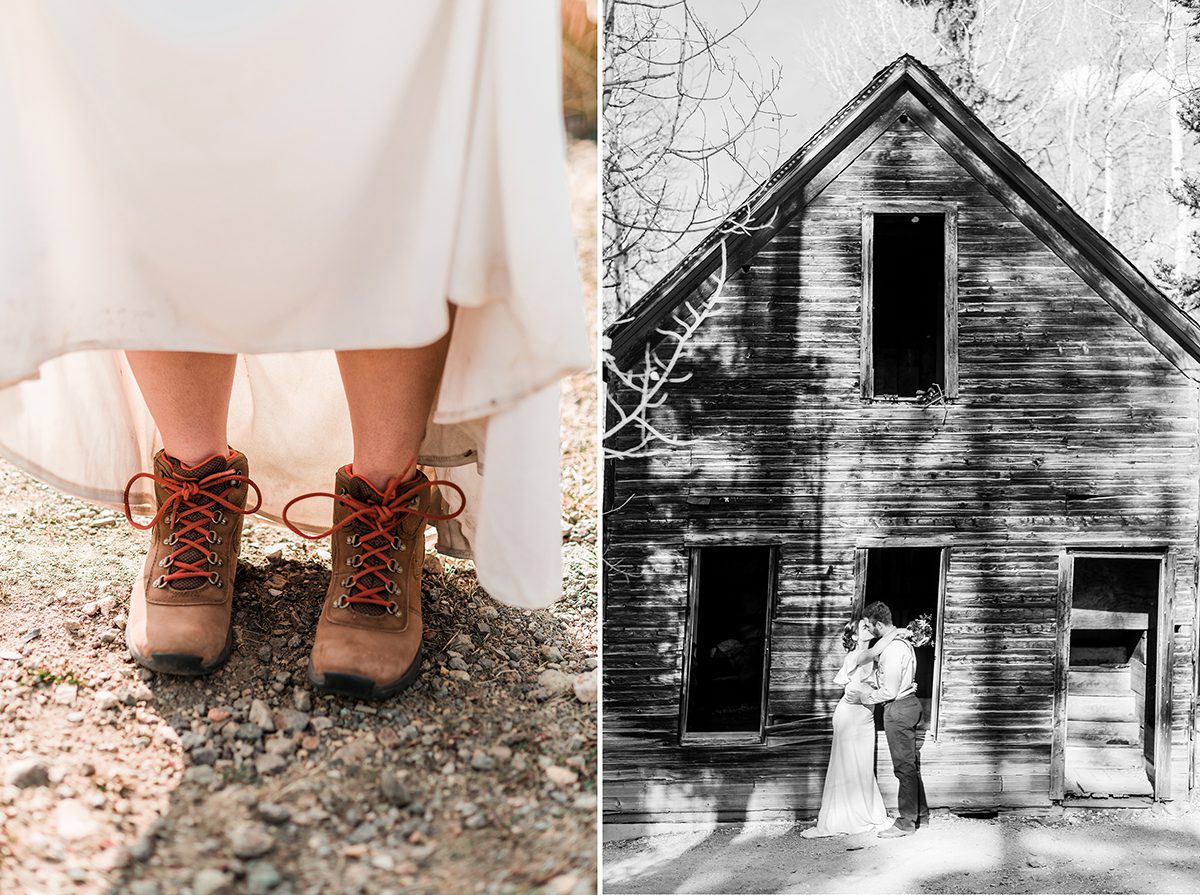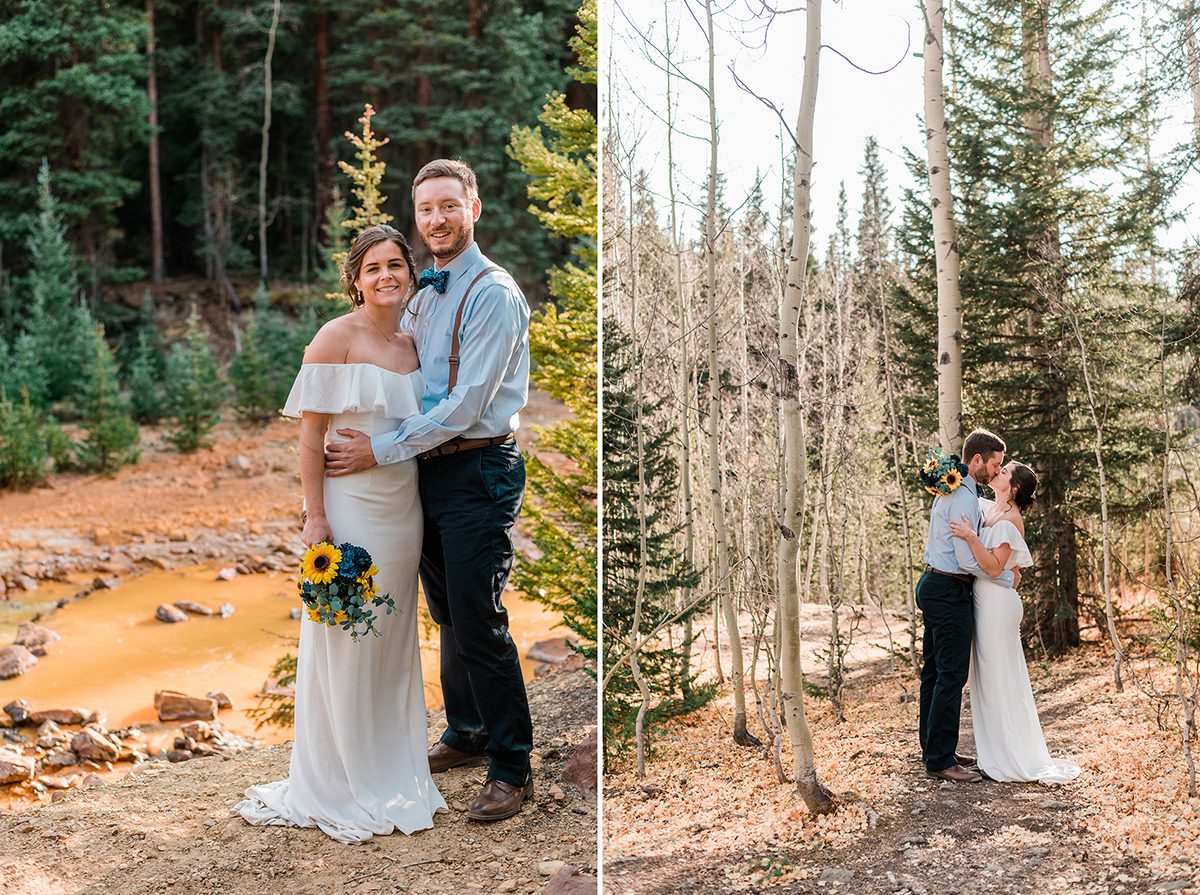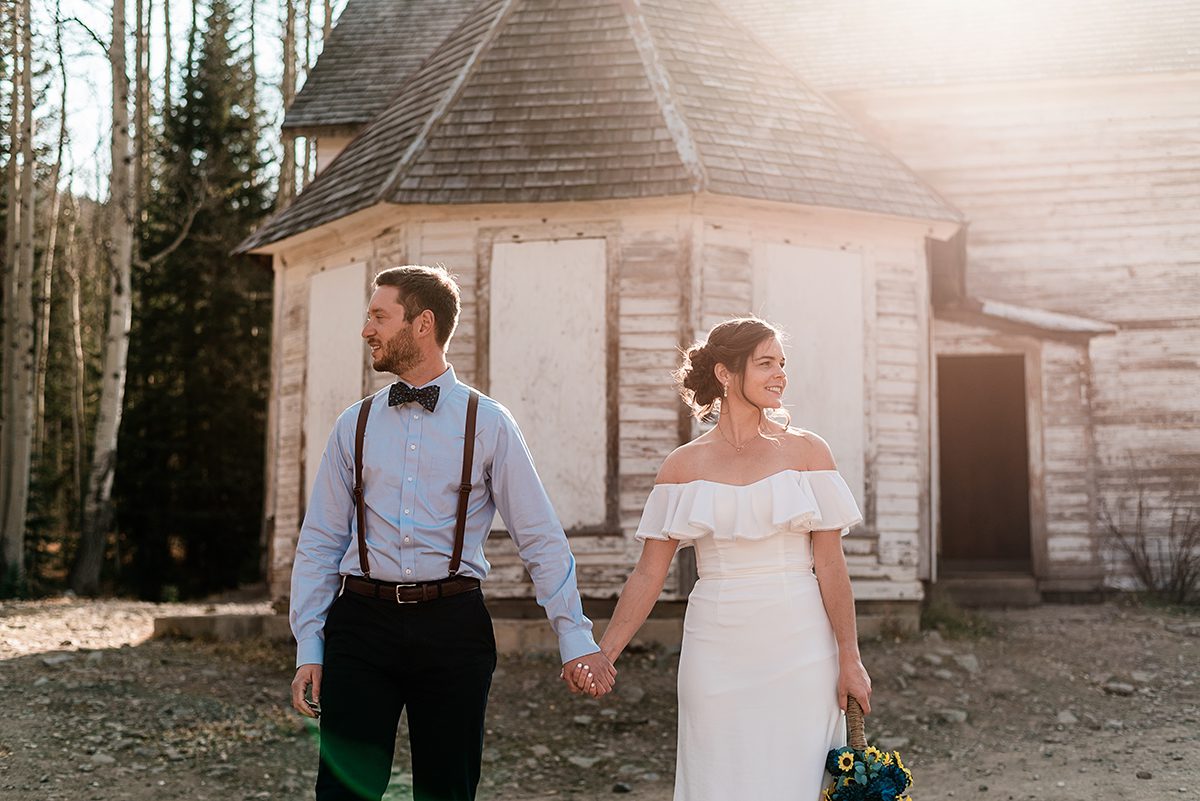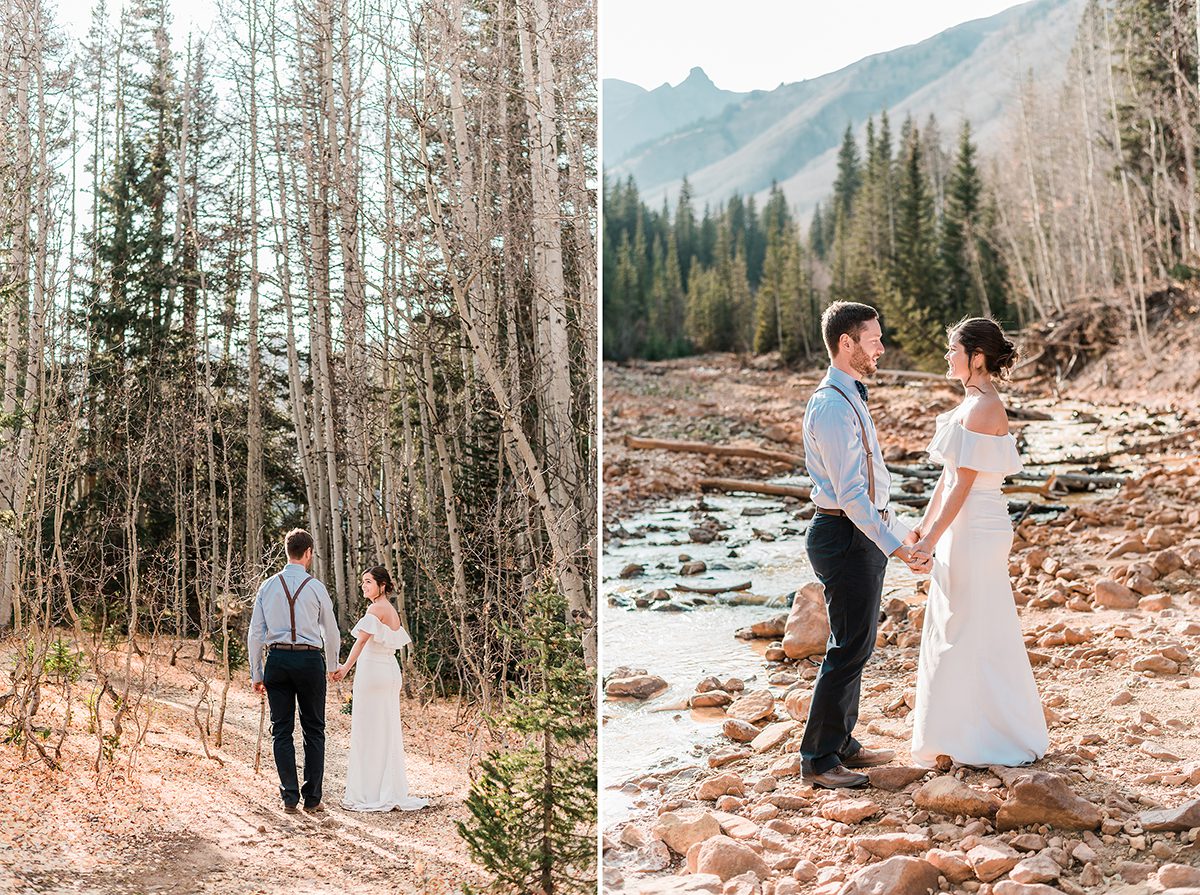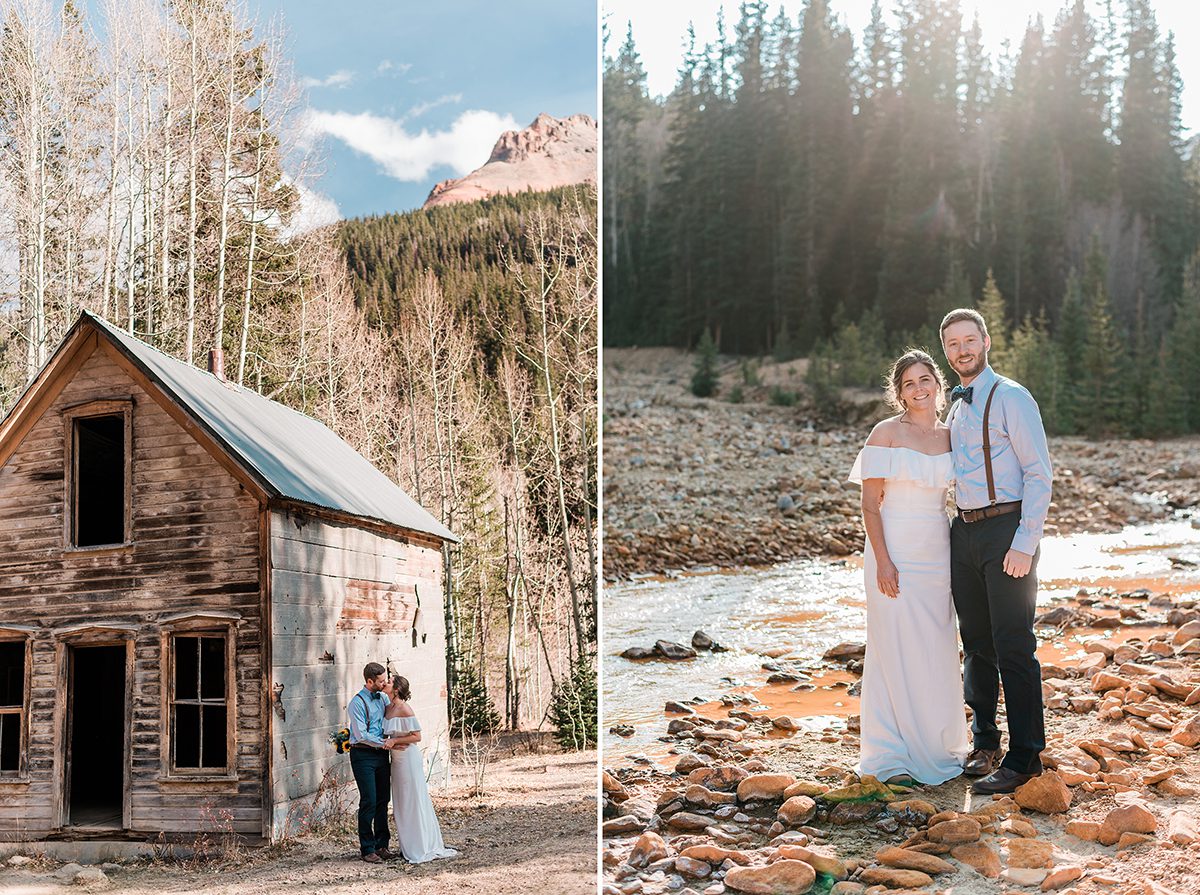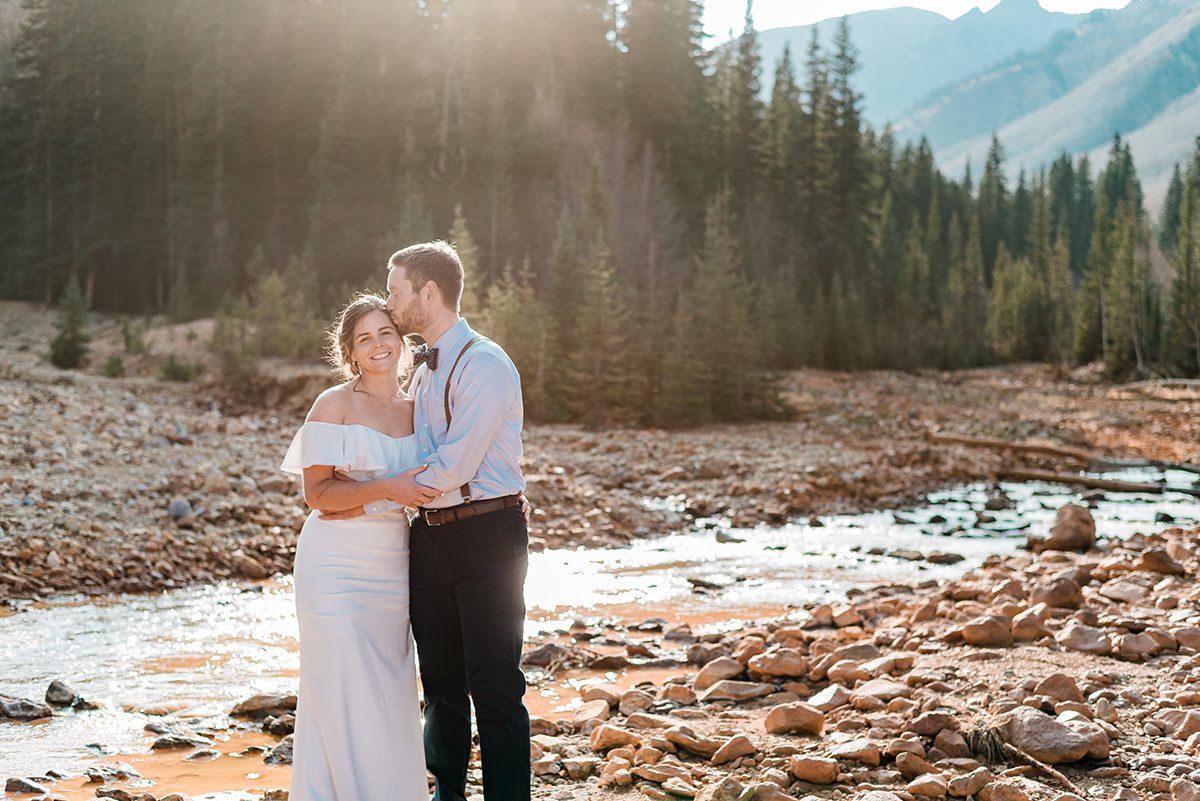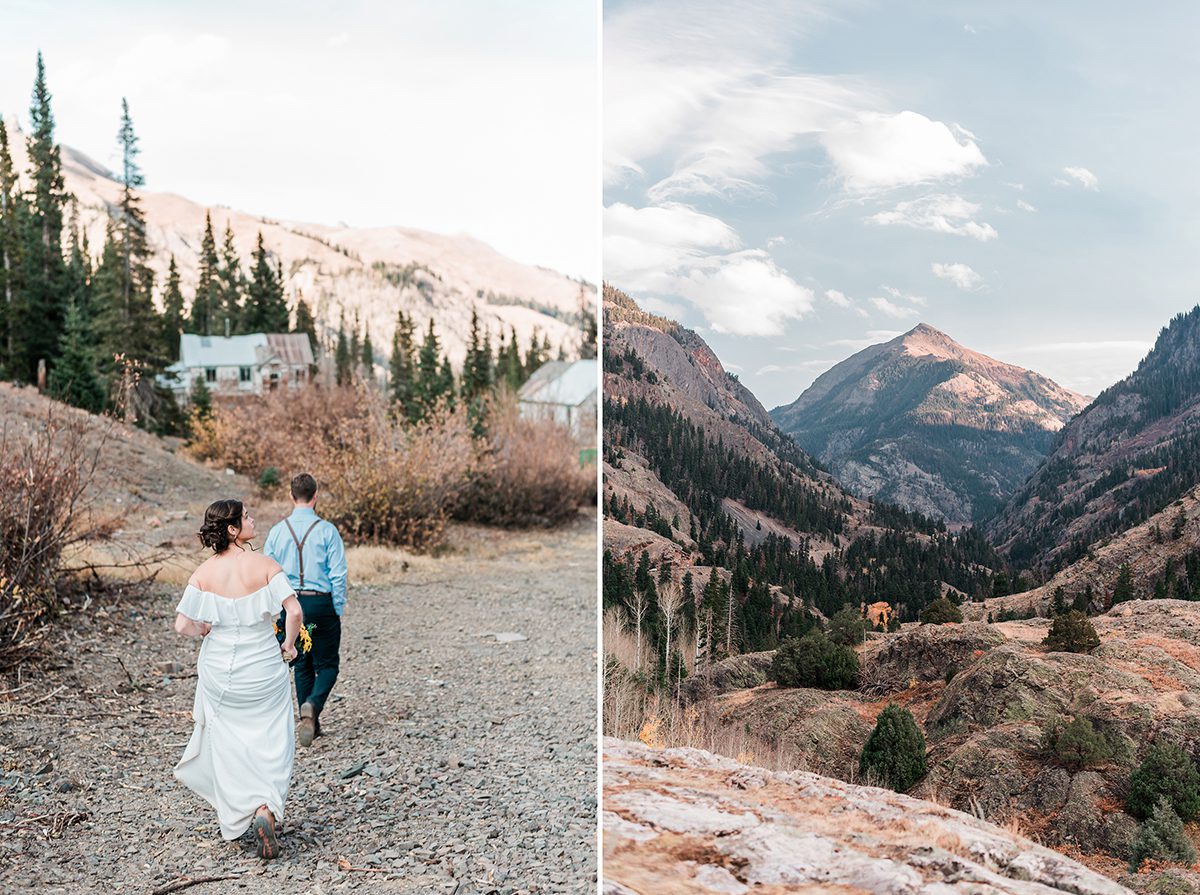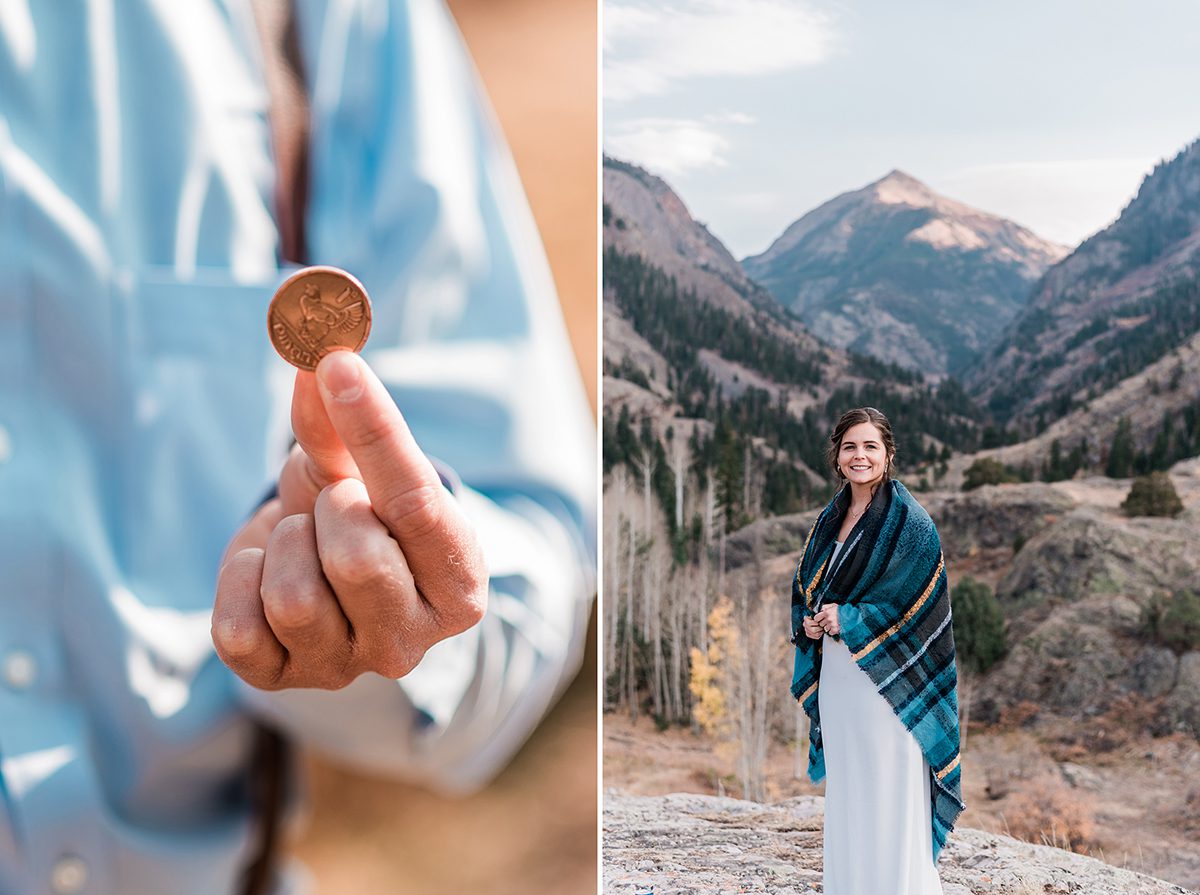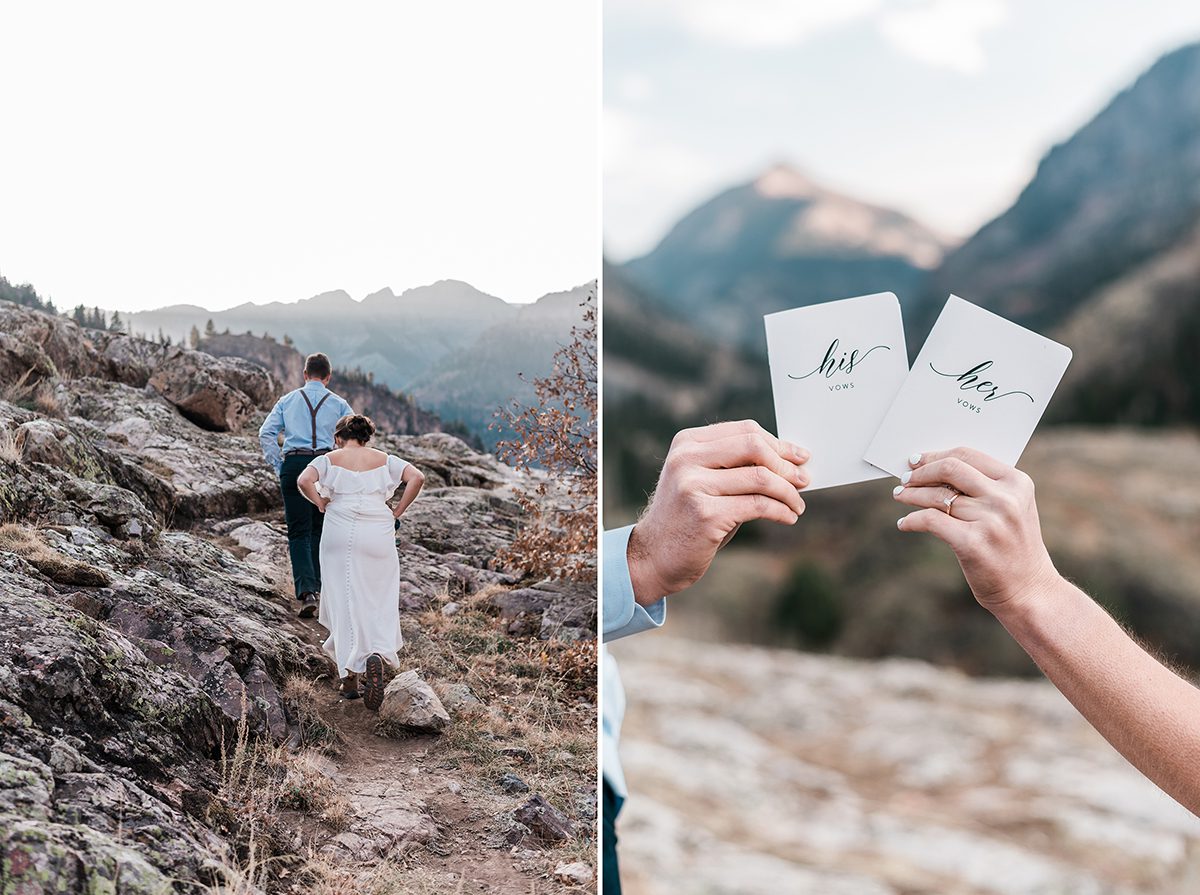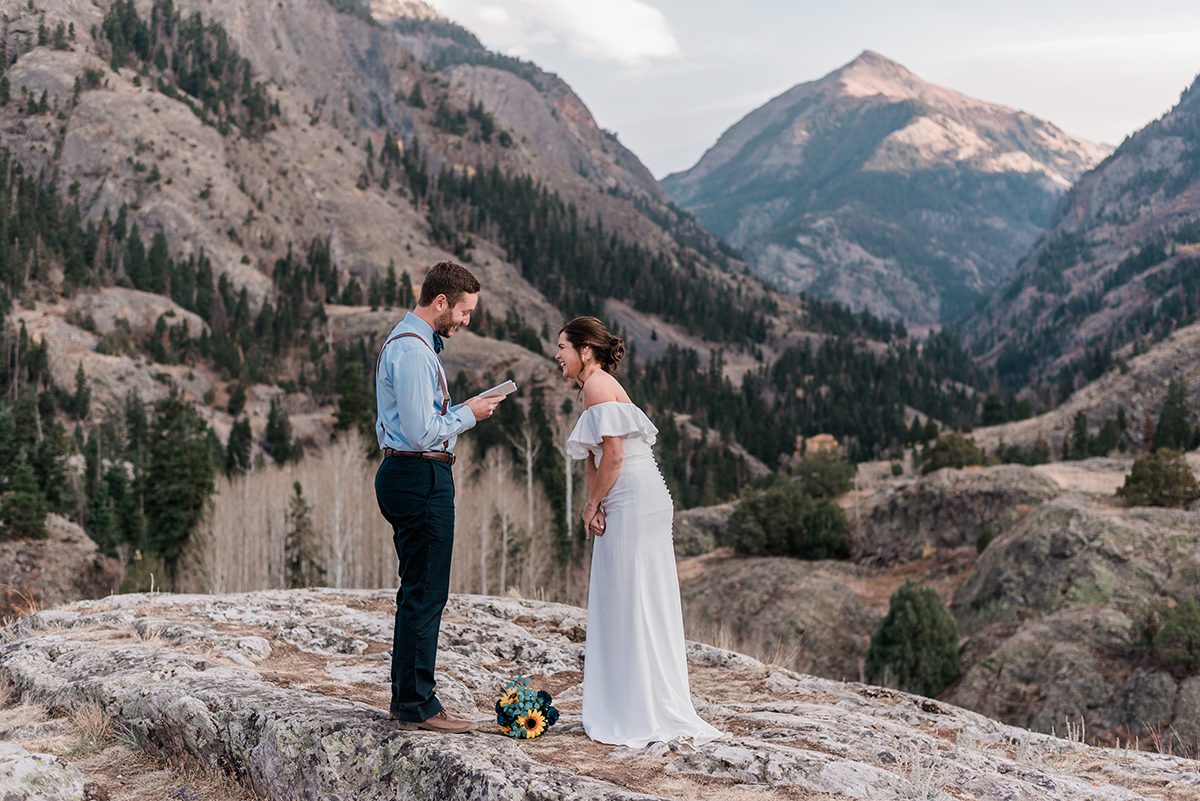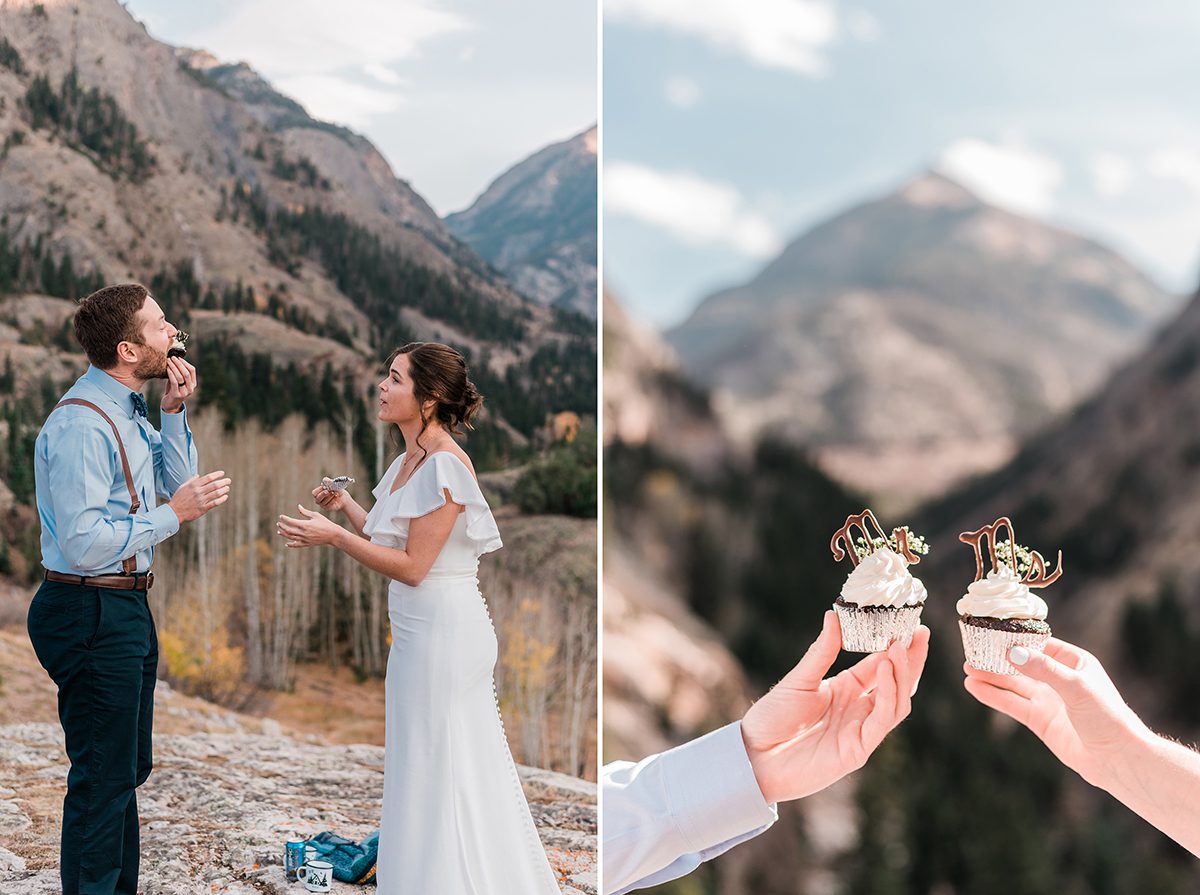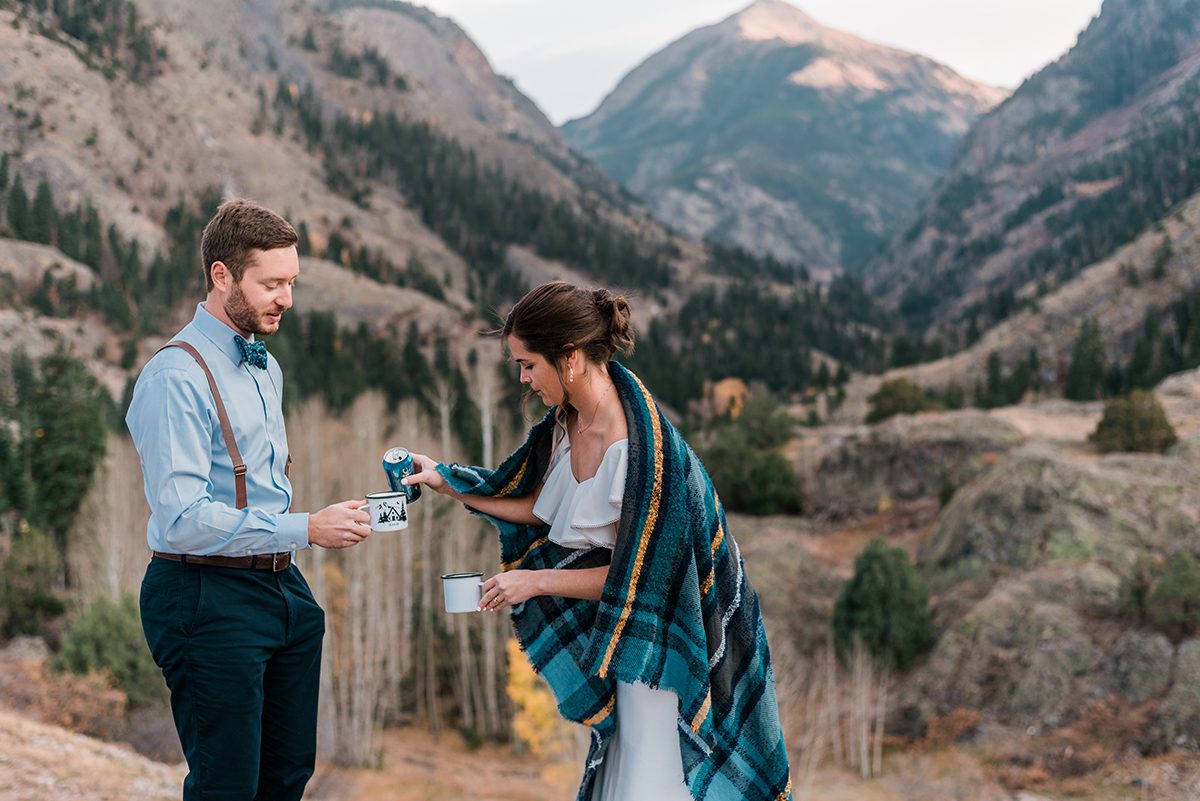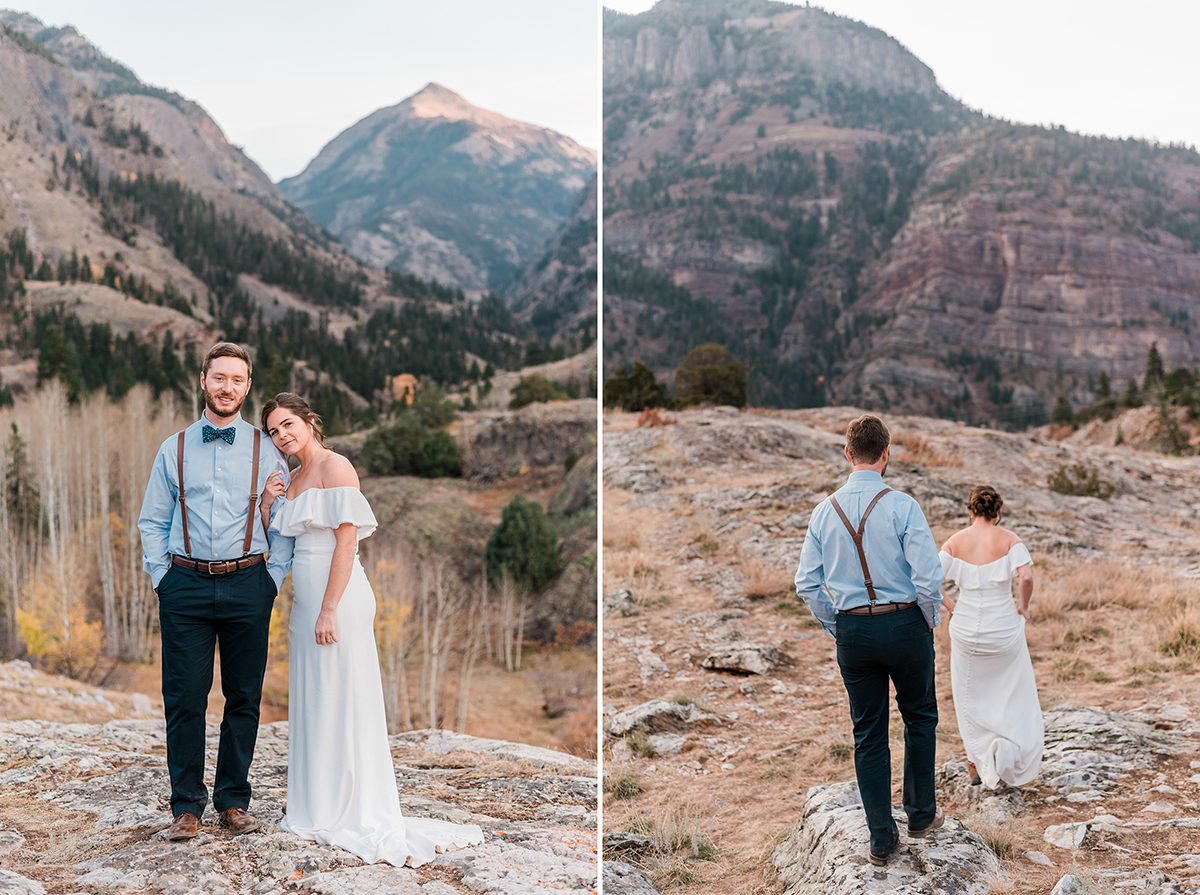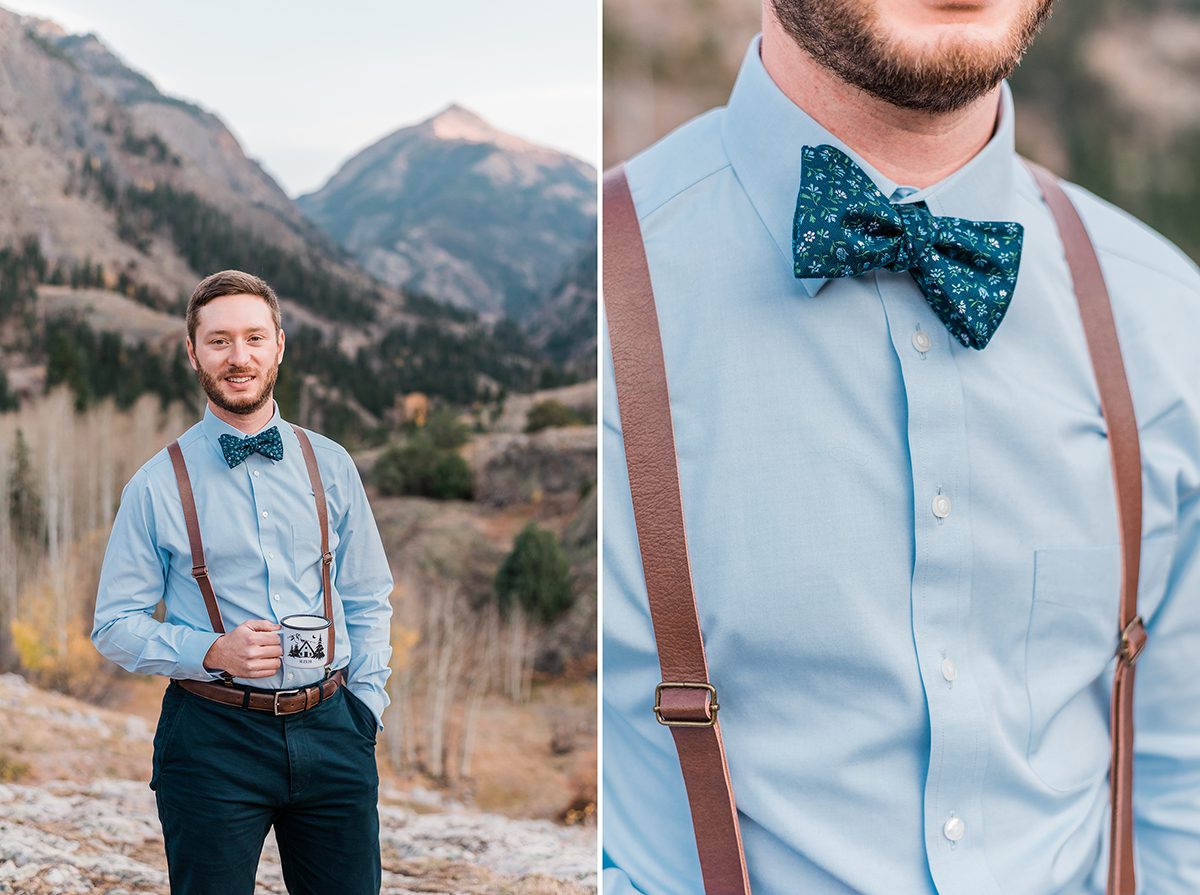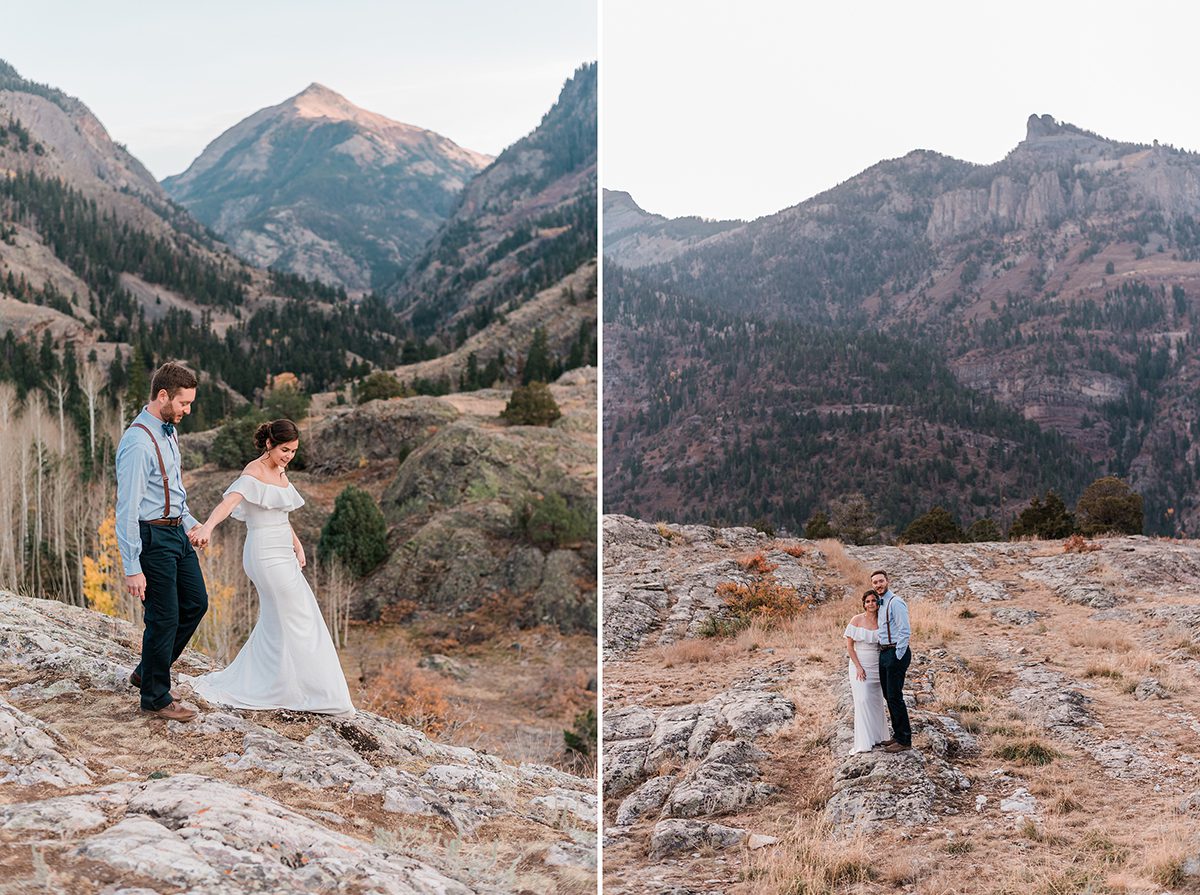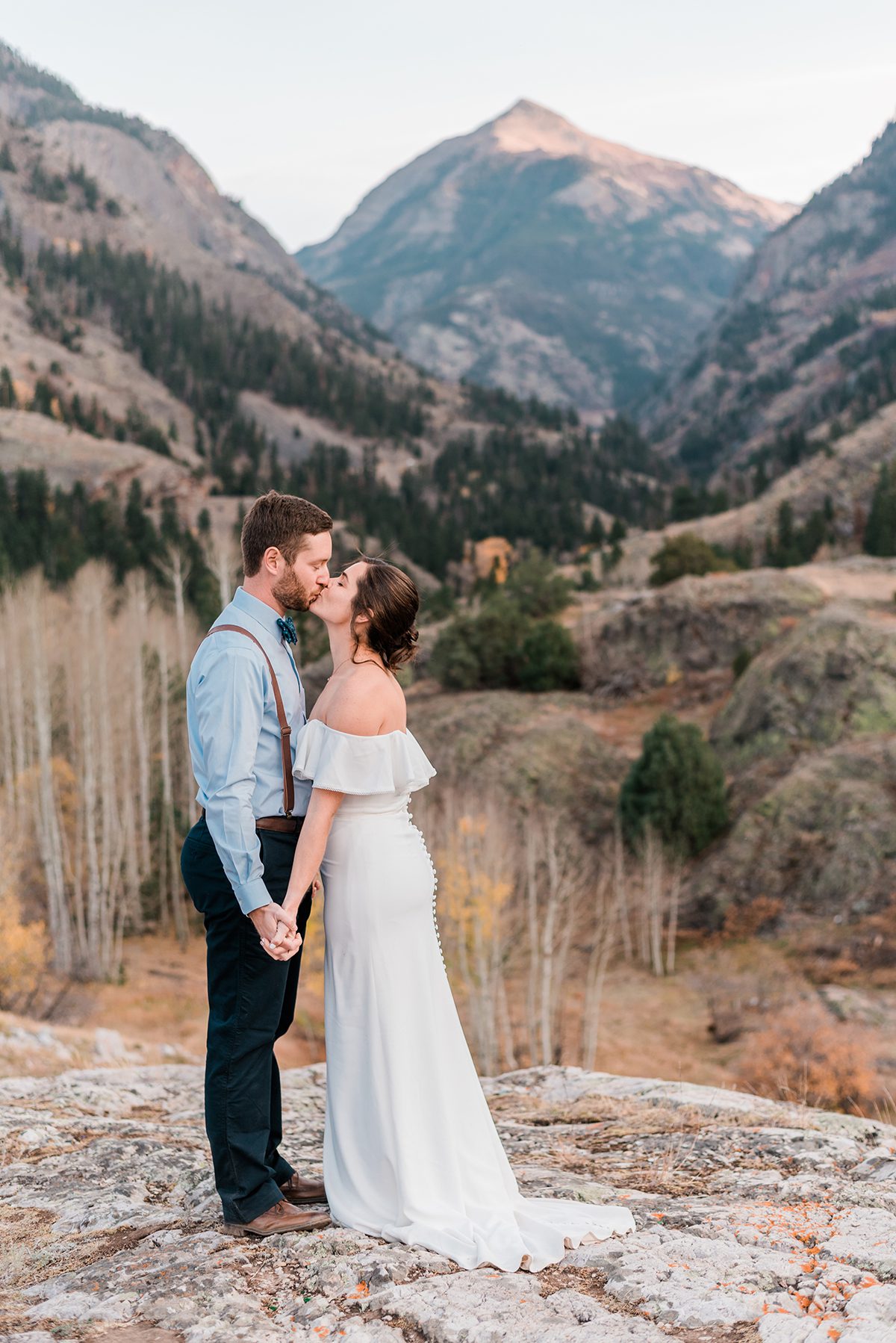 Interested in your own elopement adventure? Click here for more info!