Bo & Shivani's winter engagement photos in Telluride were definitely among my favorite sessions of the year! Telluride is beautiful all year round, but the snow capped mountains as our backdrop are a definite fave for me.
Shivani and Bo are lovers of travel, and they were in Telluride for a special trip for her birthday. It was their first time in the area and we all marveled at how beautiful it was covered in snow (and marveled at how crazy cold it was haha!) The two have been together for over two years now and they have that wonderful mix of giddy anticipation for their married life together and comfortable kind of love from knowing each other for a bit of time too. It was so fun to explore the town with them and their pups!
I asked them to tell me about one thing they love most about each other, and they had the sweetest responses. Shivani said, "I love Bo's patience and kindness. I have never met someone before who is caring, loving, endearing, even after some of our toughest moments, he always is patient and kind."
Bo told Shivani, "One thing I love most about you… I can't think of just one. I love your kind heart, I love how thoughtful you are, I love how beautiful you are, I love your ambition, I love your adventurous spirit."
The MOST romantic, am I right??
While I always try to incorporate the scenery and views of a session – especially in the beautiful mountains of the San Juans! – it was extra important to capture for their winter engagement photos in Telluride. Shivani has family out in California and that's where they'll be saying their "I do's", but they wanted something close to home for their engagement photos. The best of both worlds that way!
We also wanted to get some great photos with their dogs who complete their family! I always love sessions with couples who bring their pets. They're so cute!!
Anyway, enough from me. Take a peek at my favorites from Bo & Shivani's winter engagement photos in Telluride: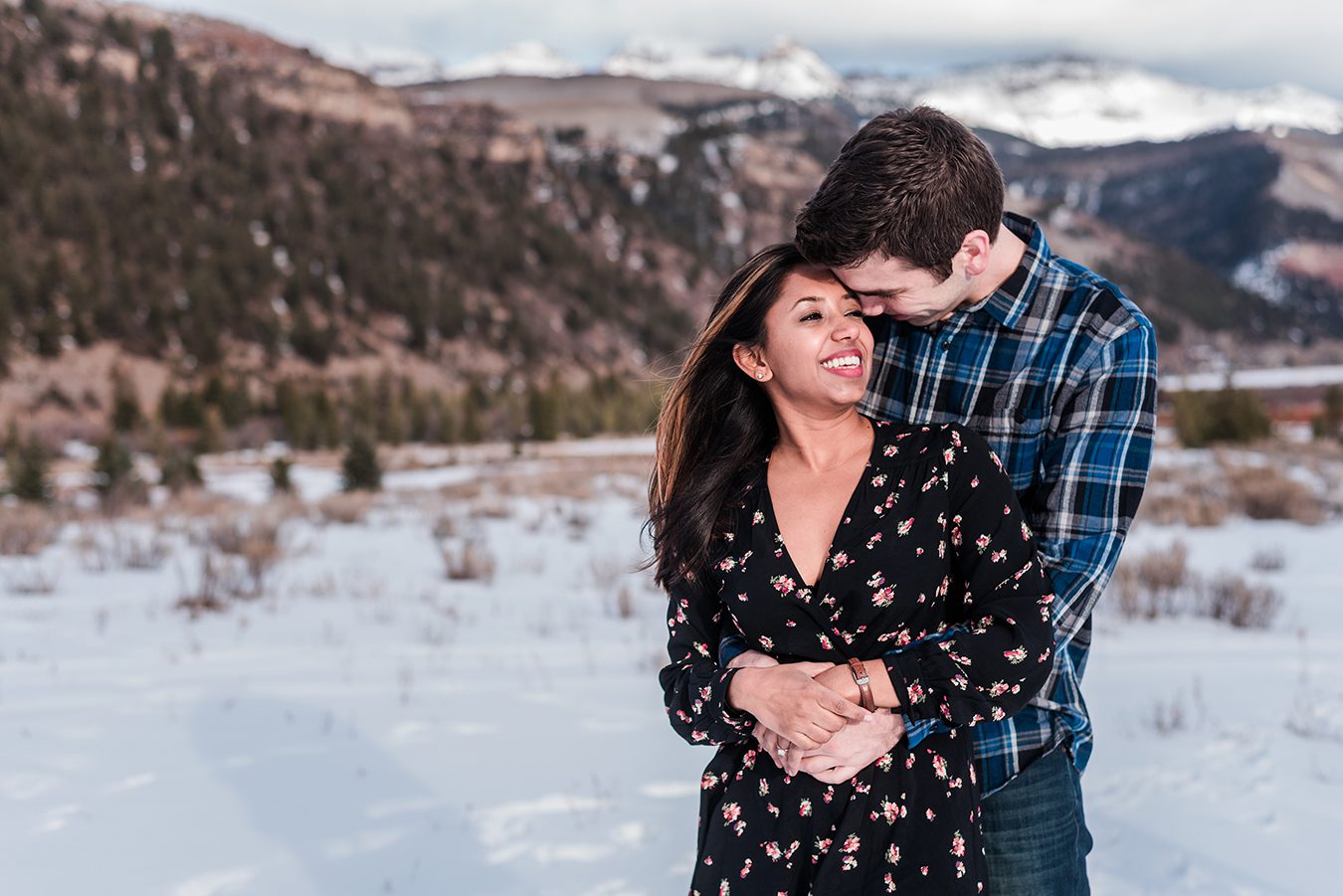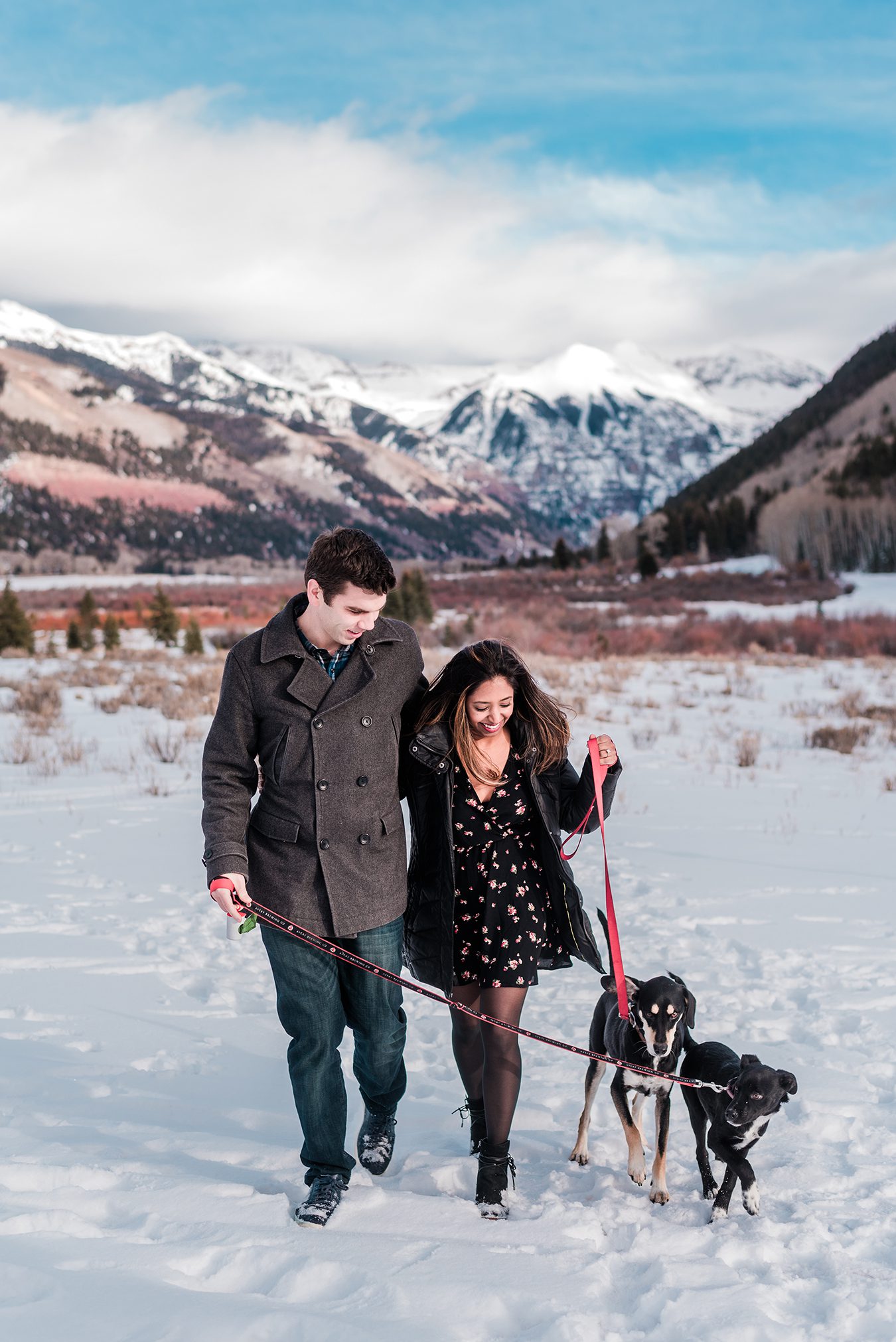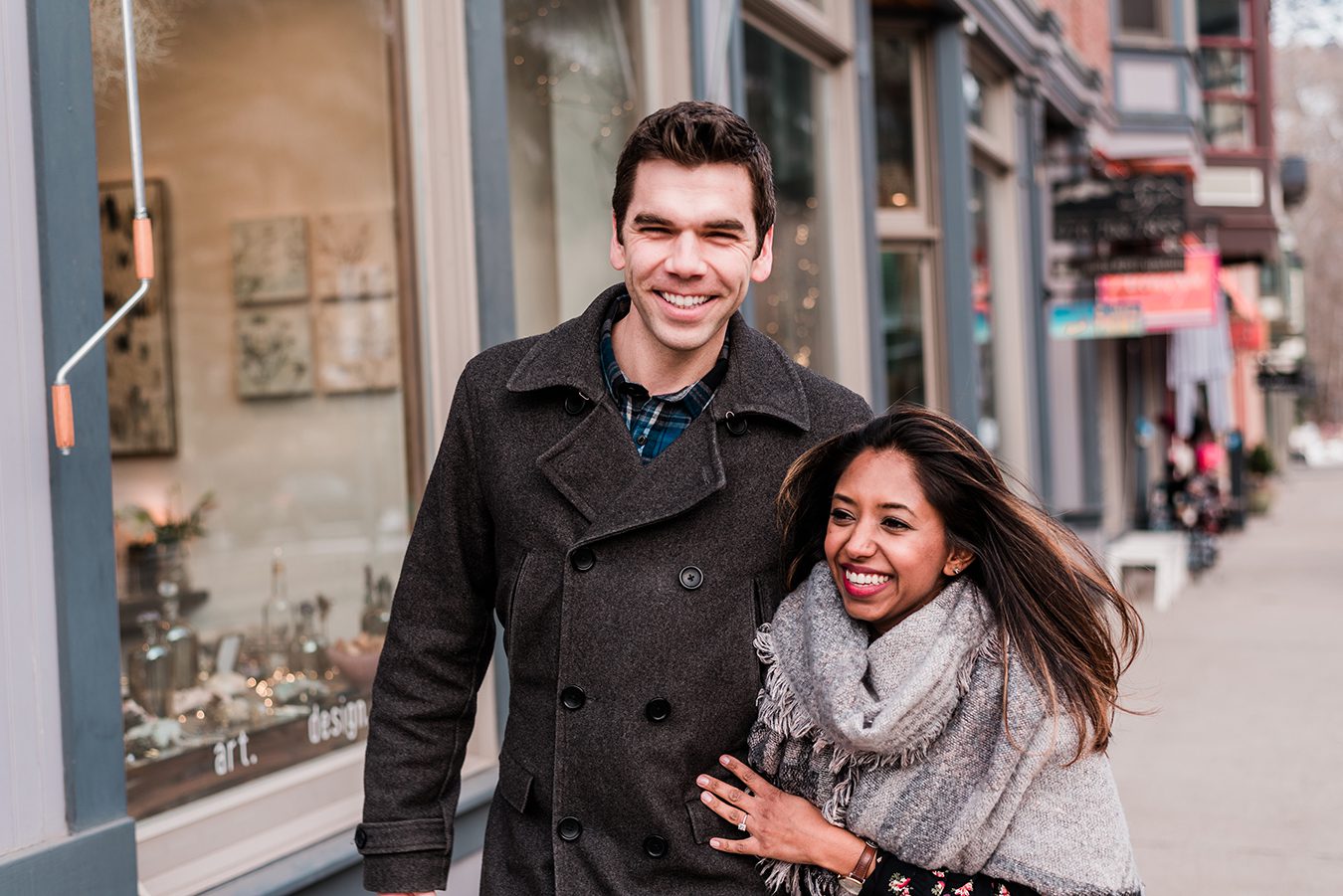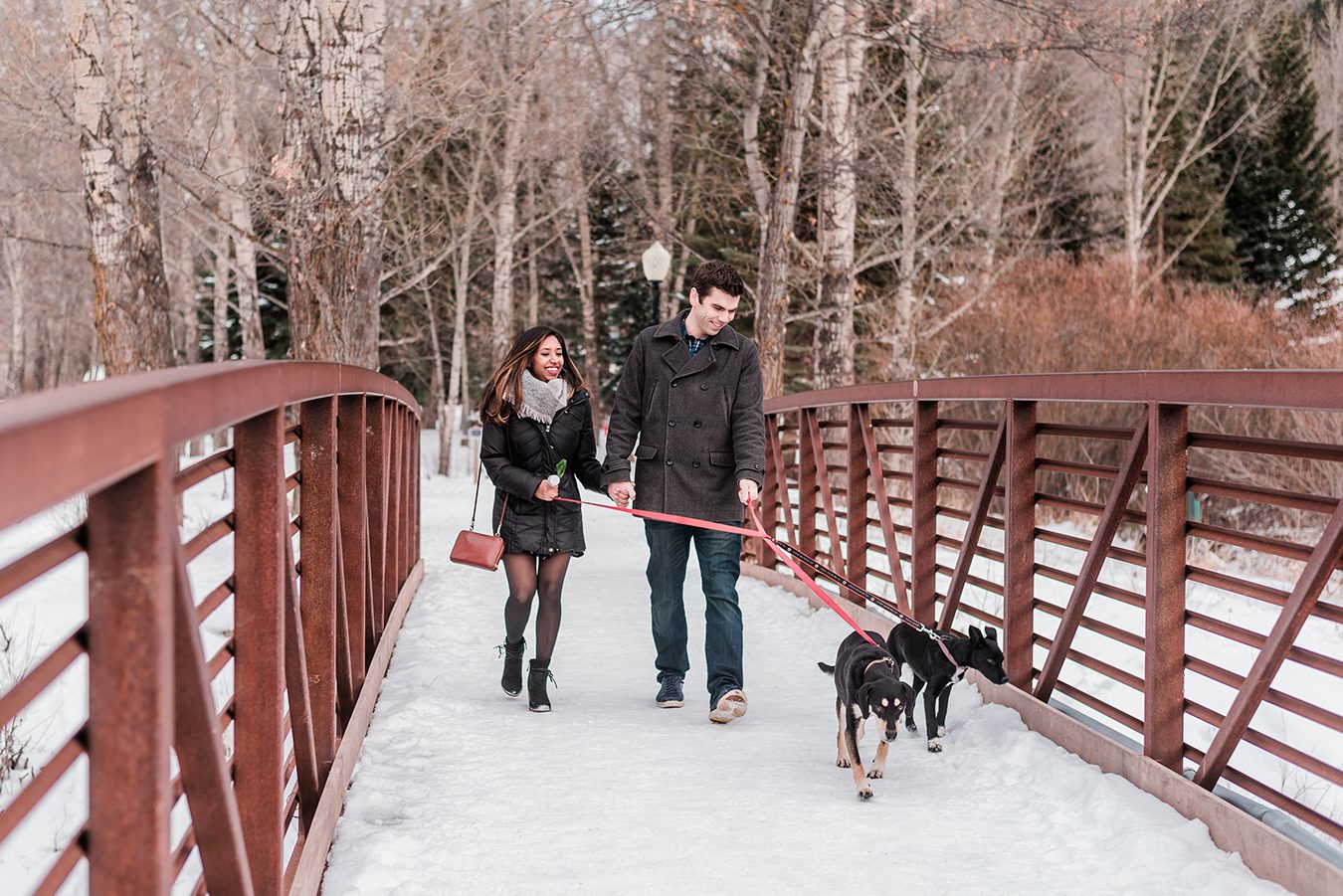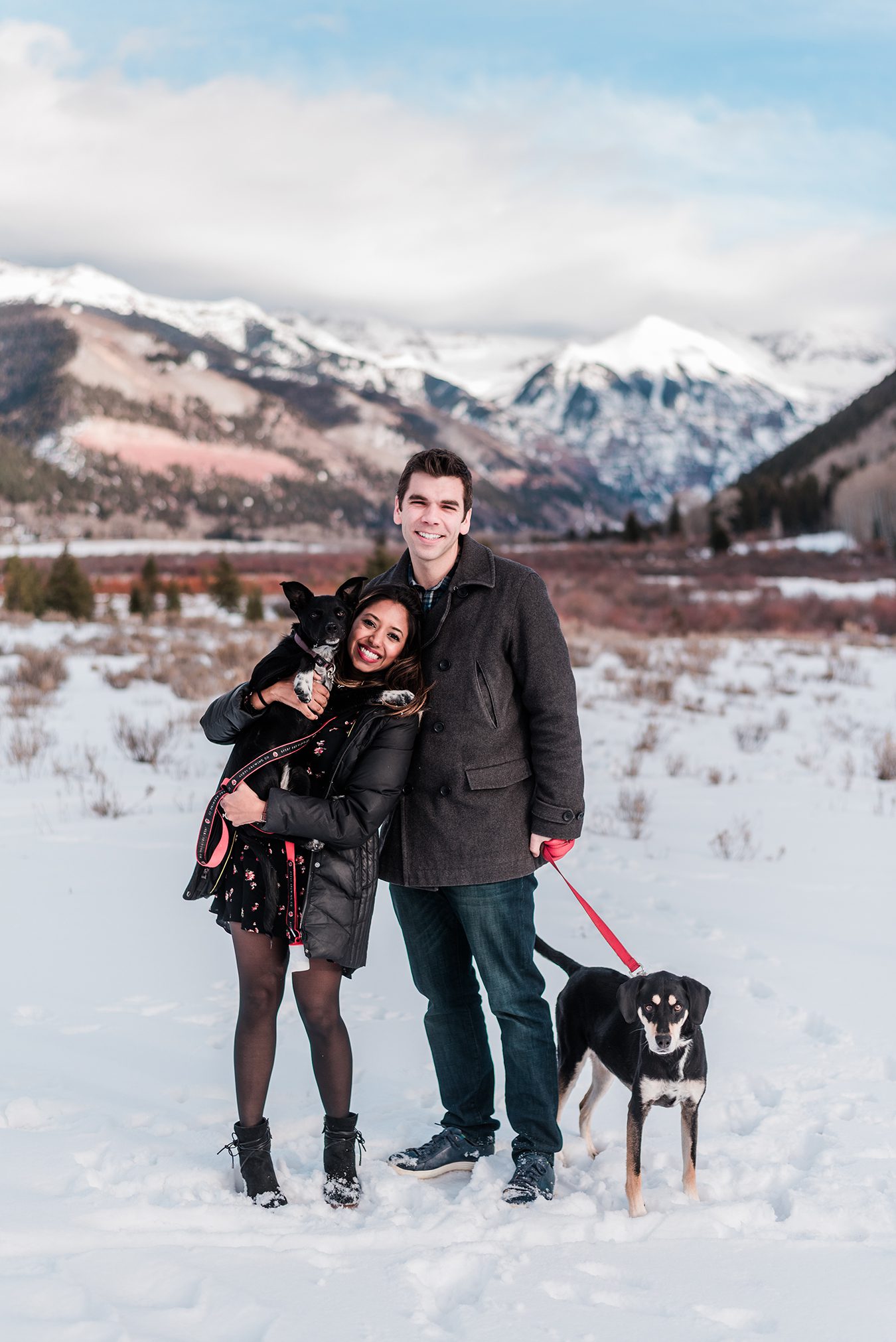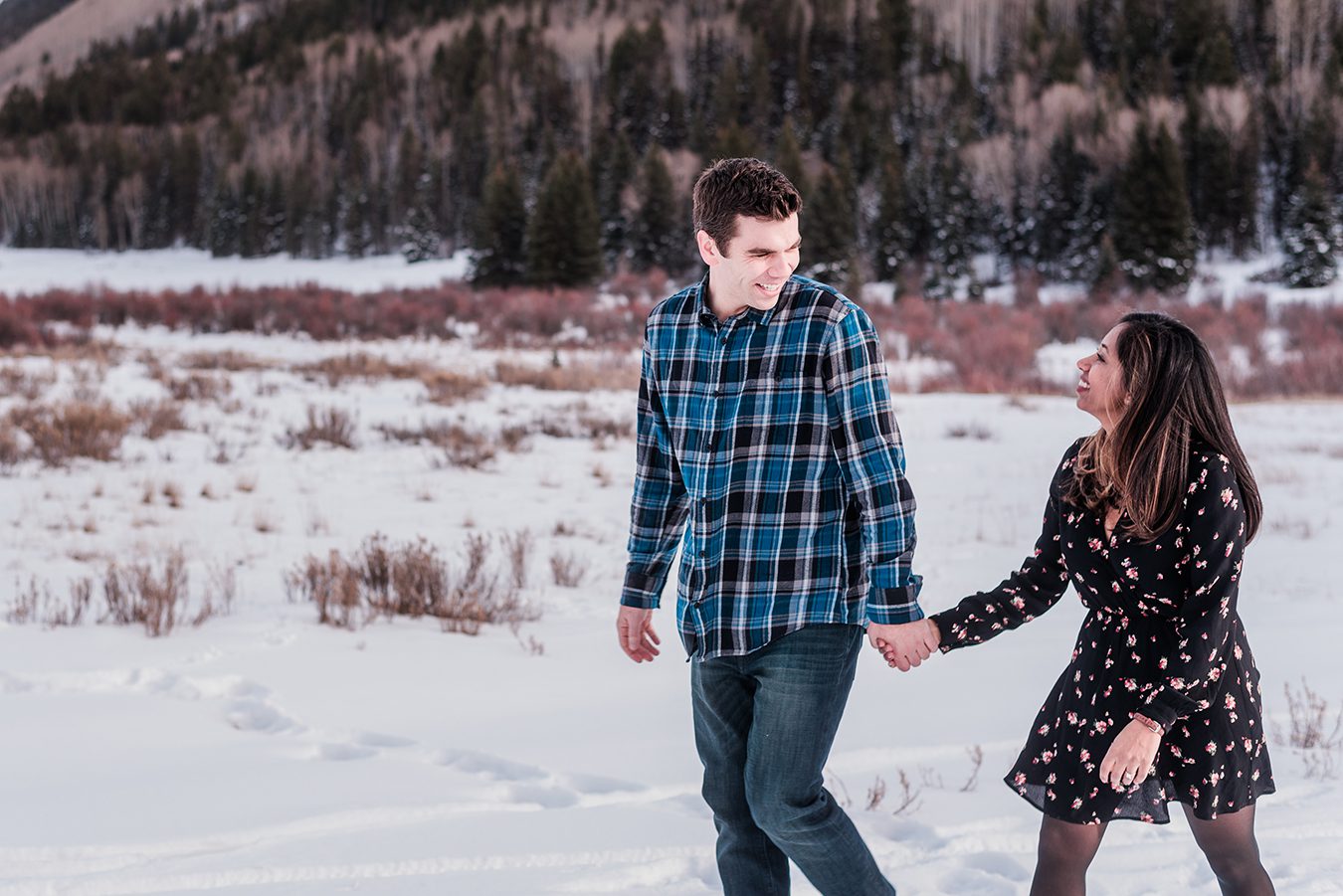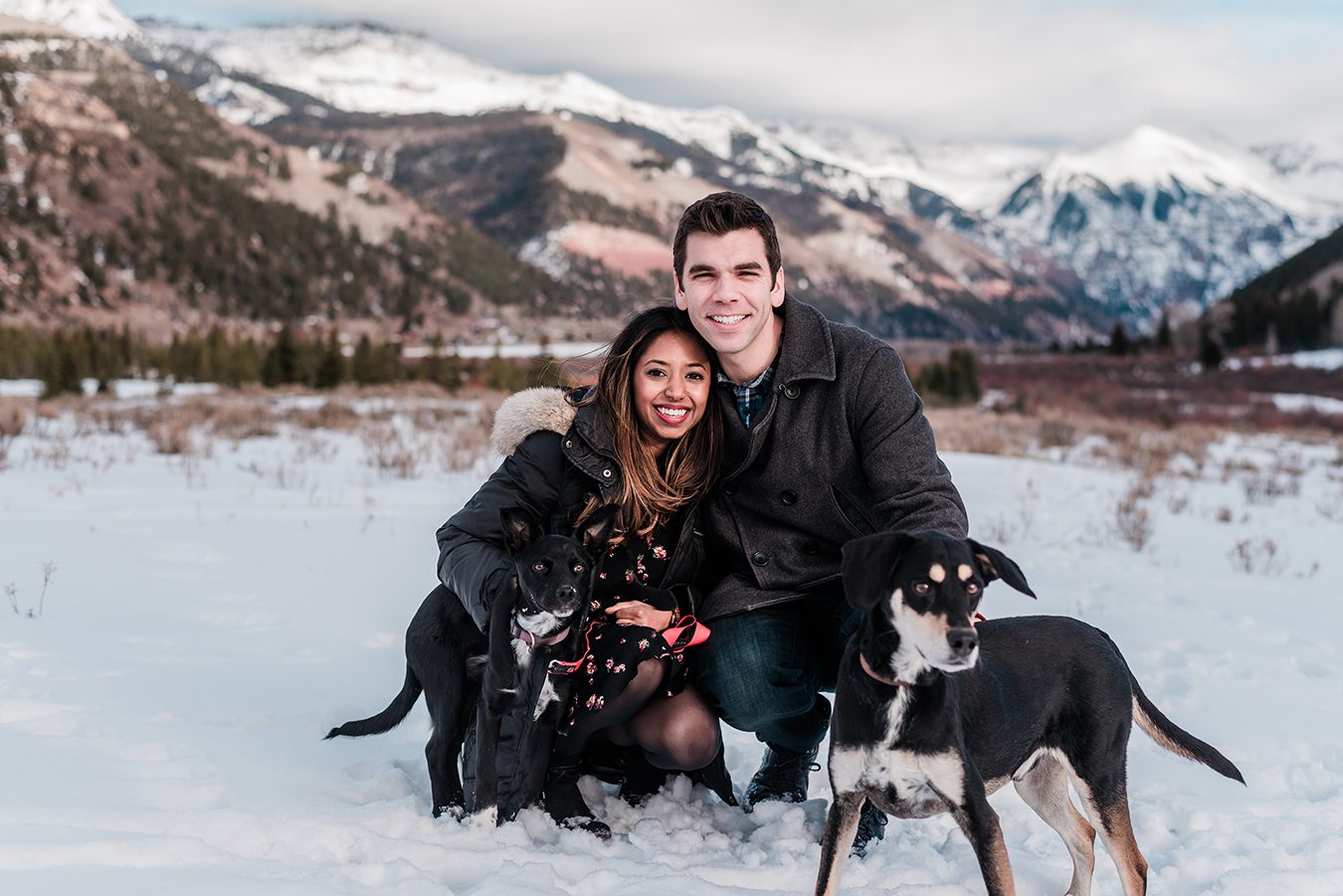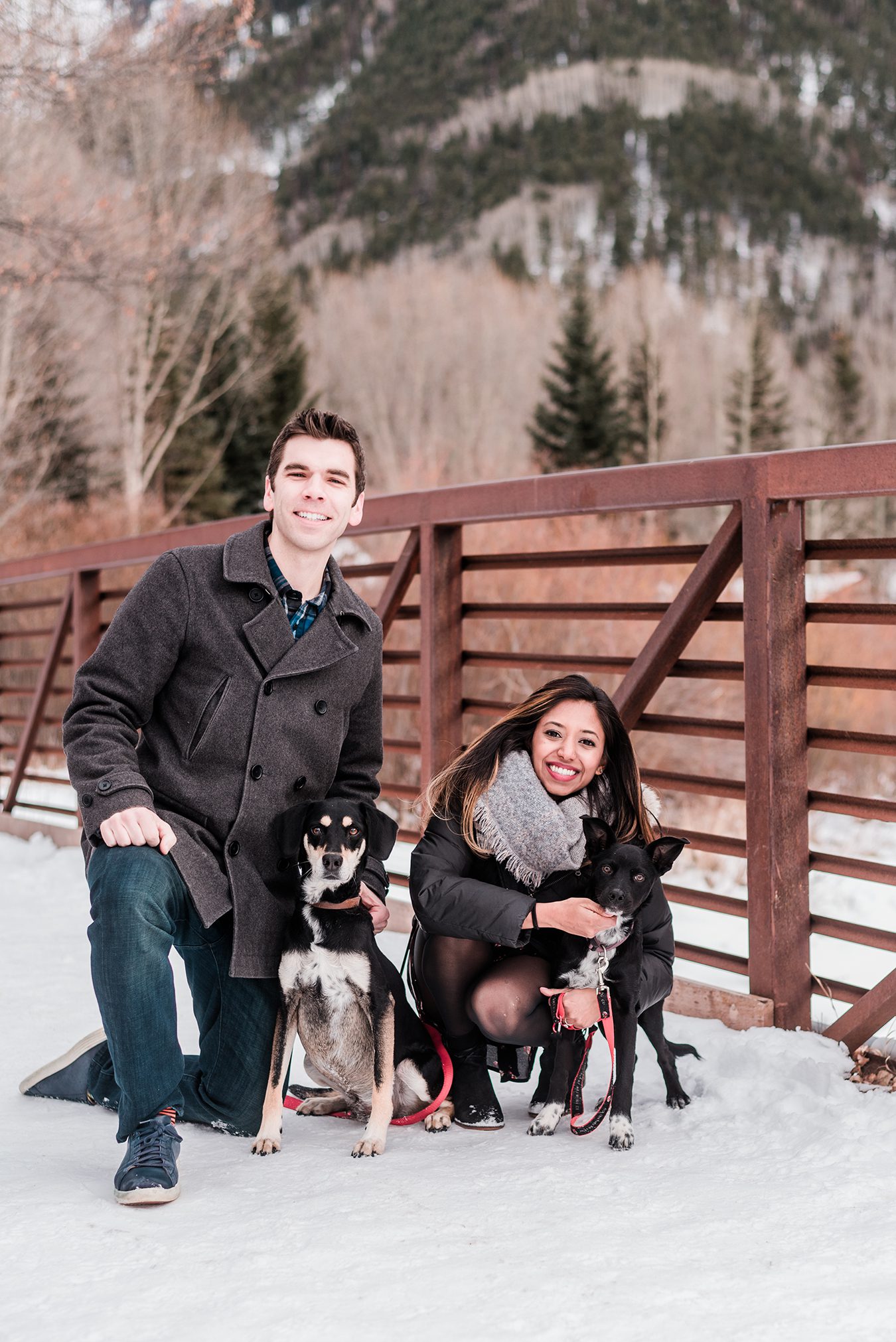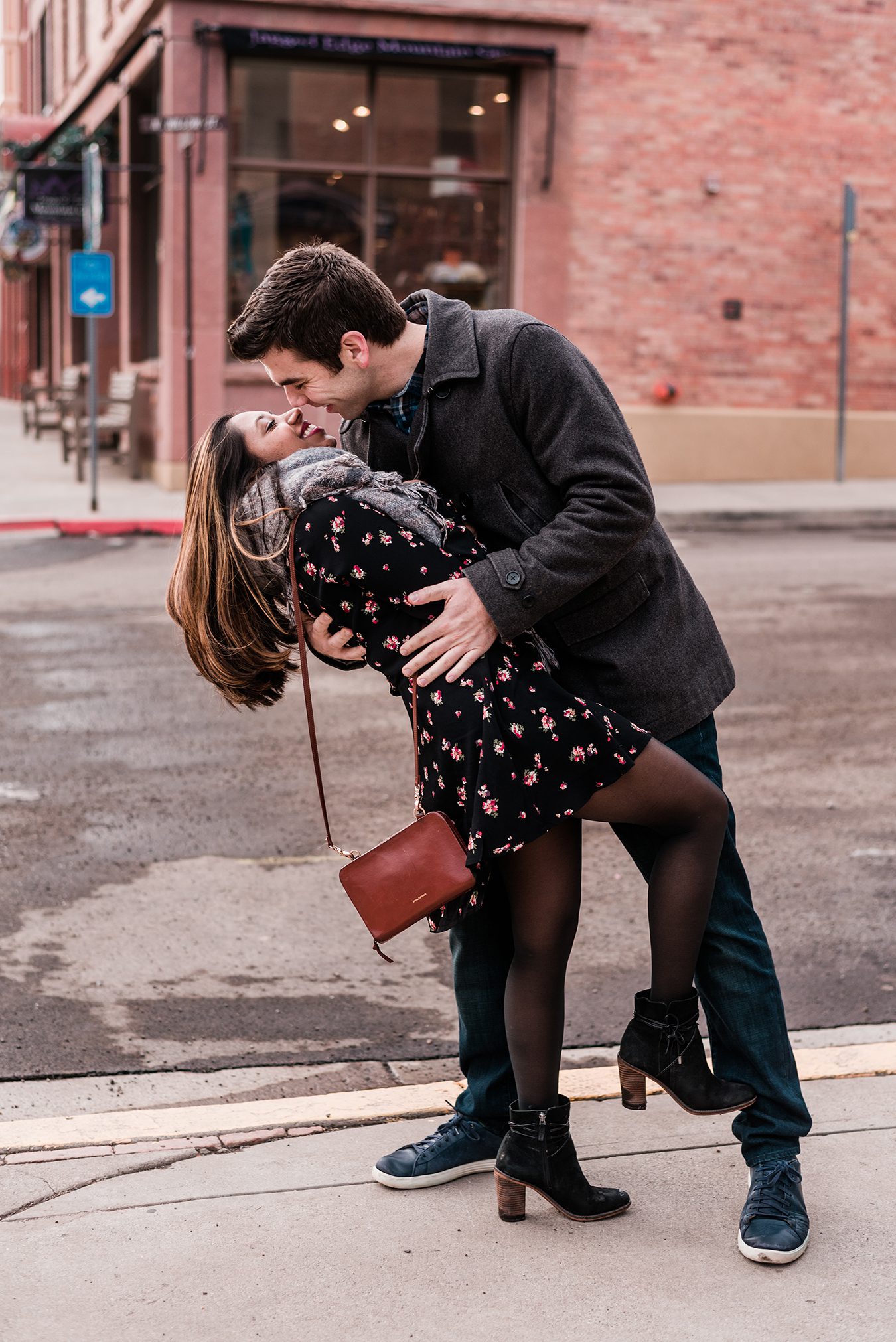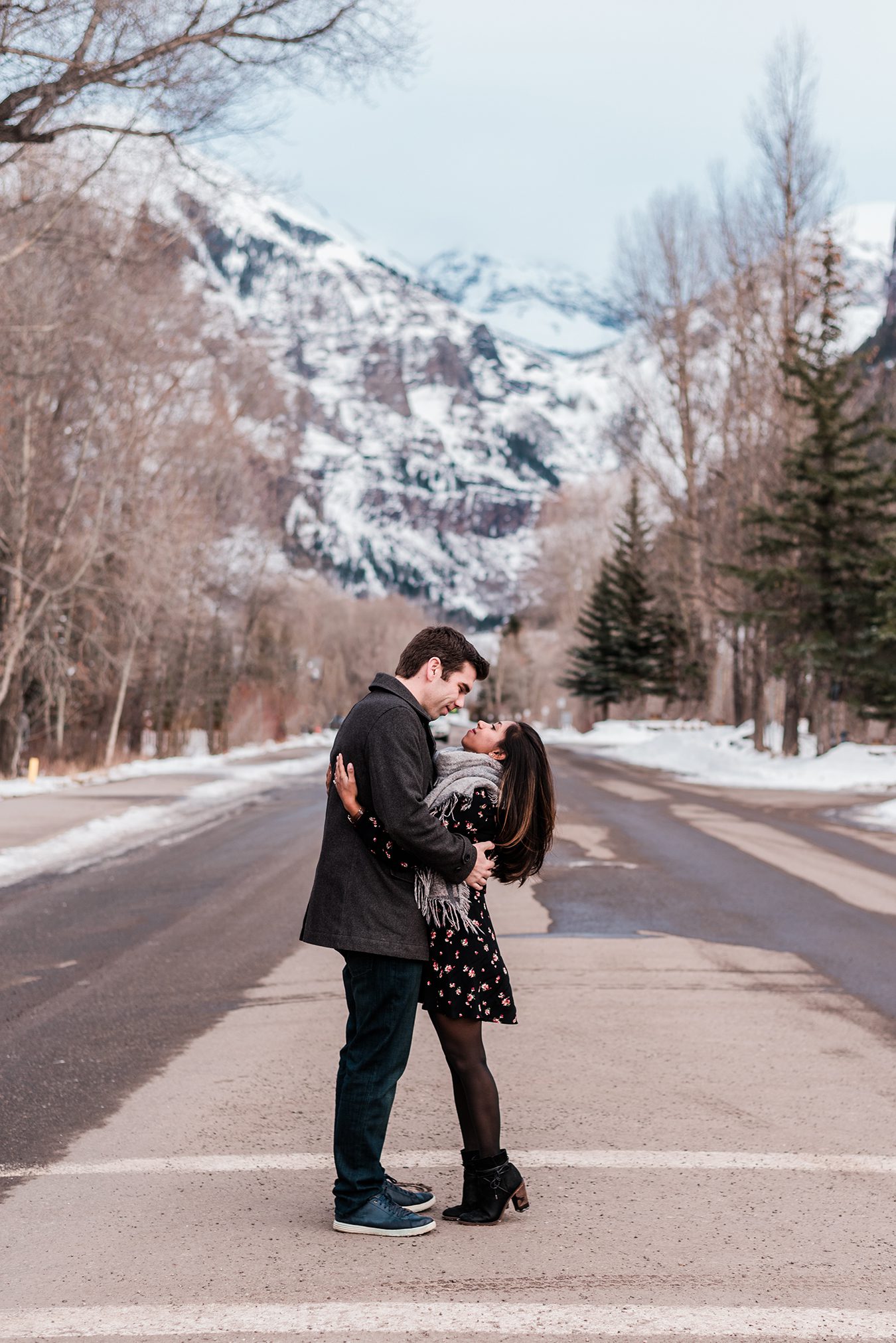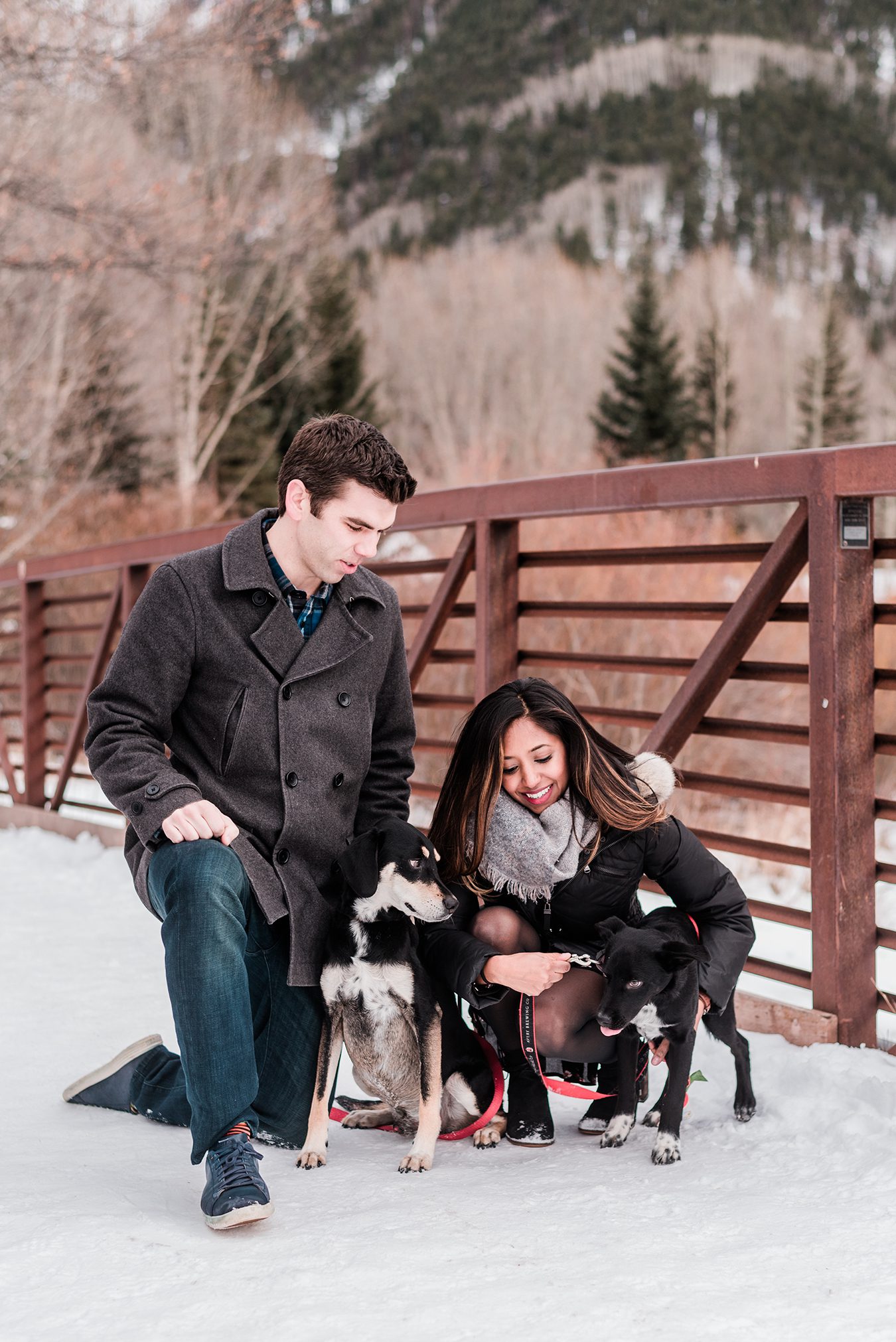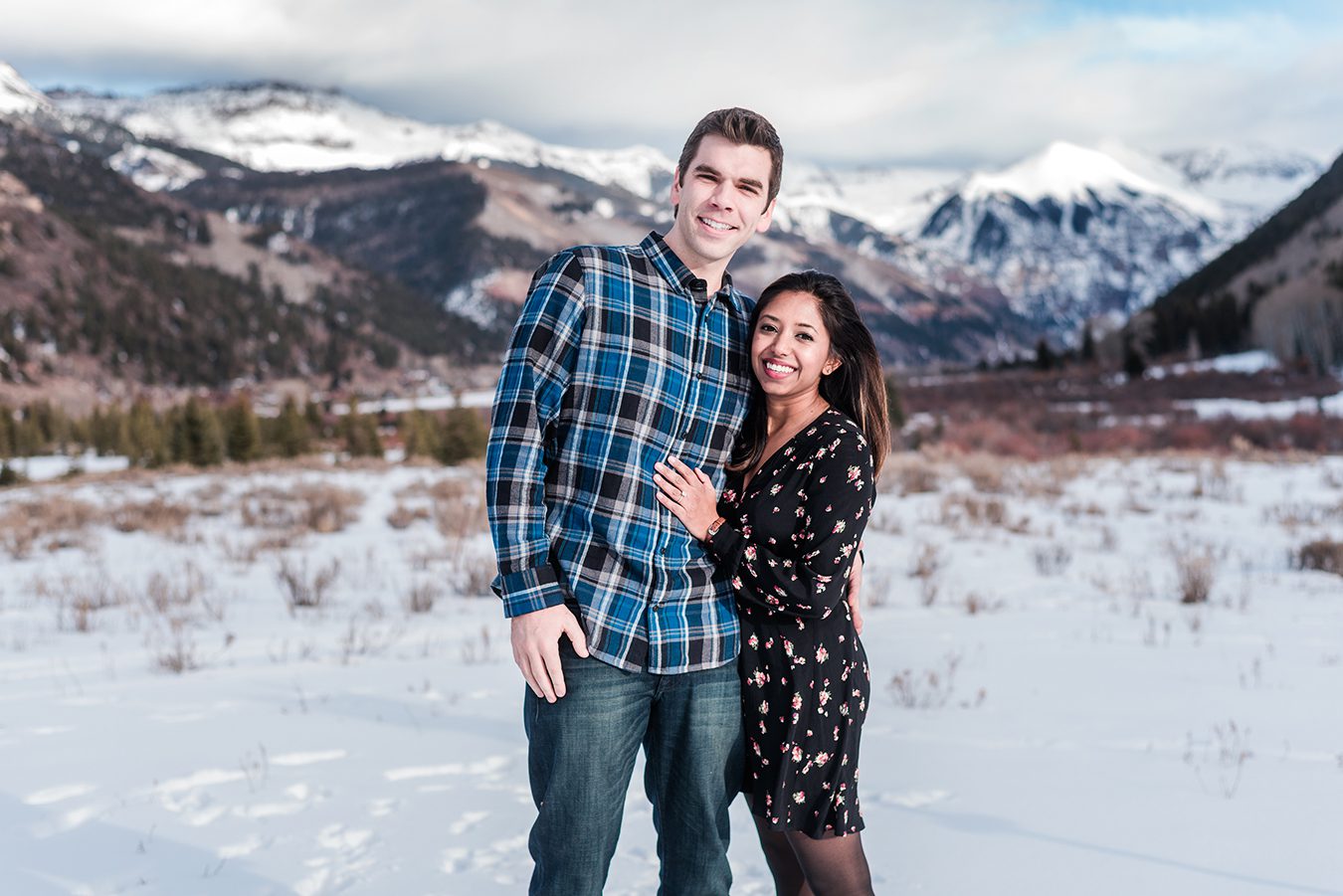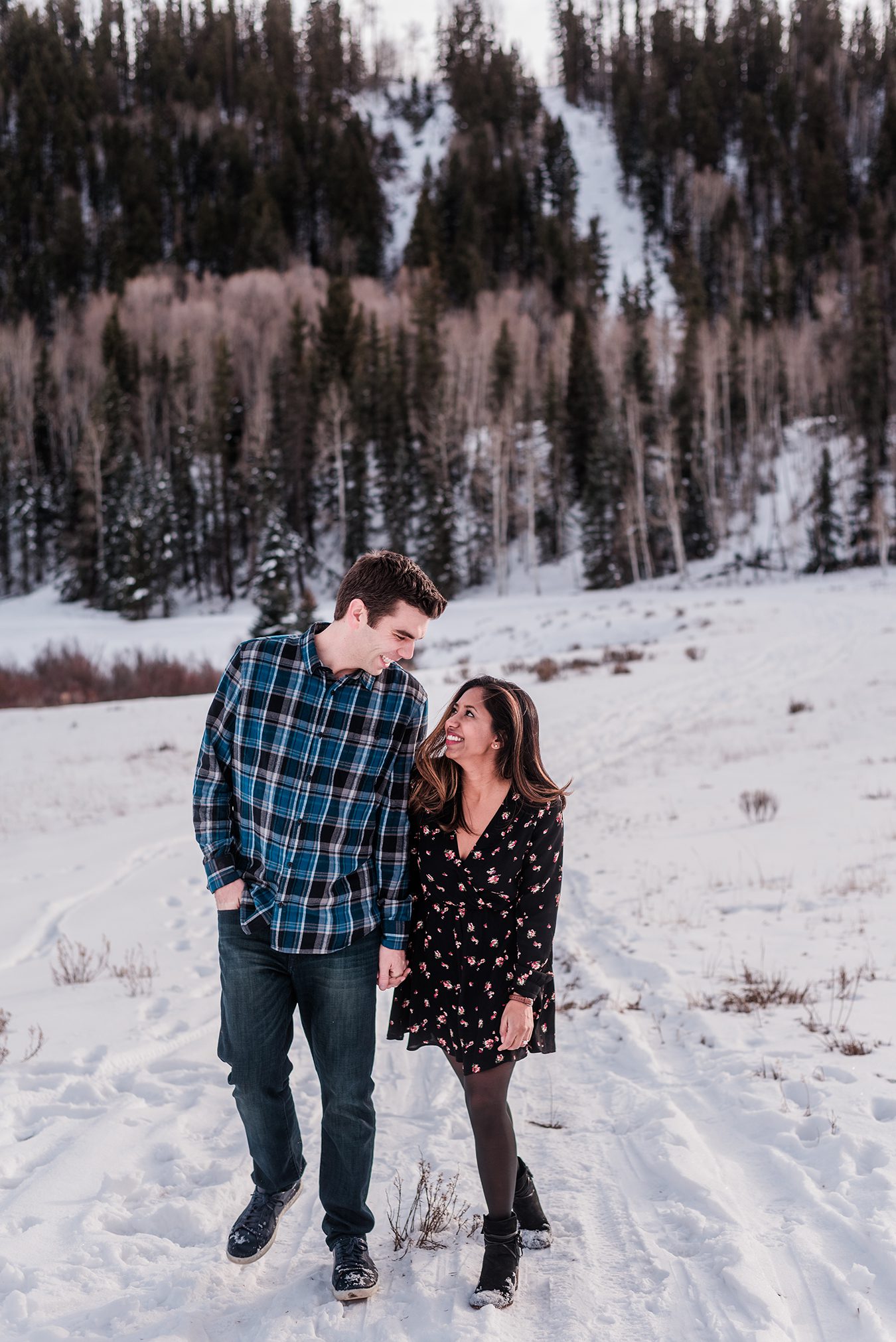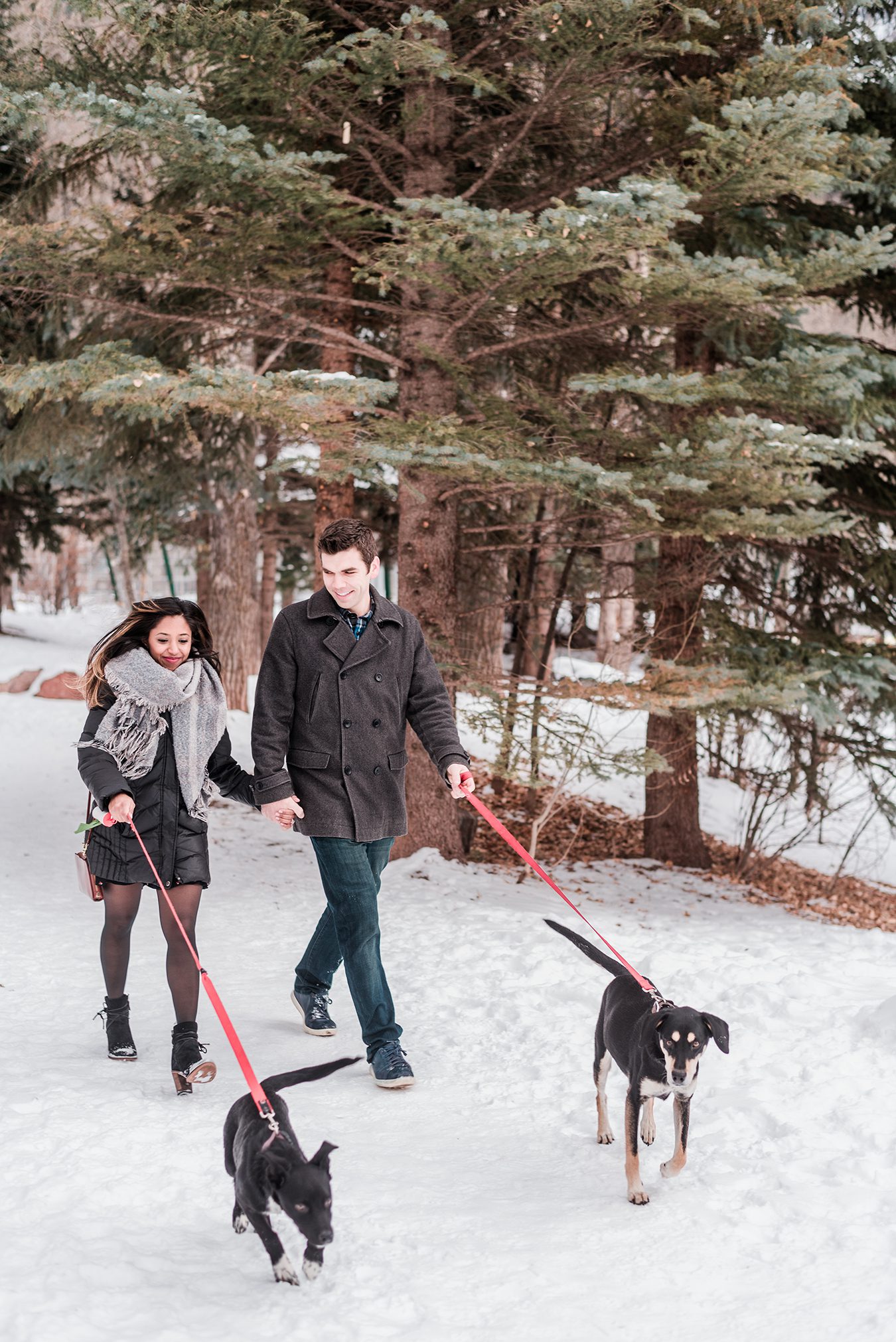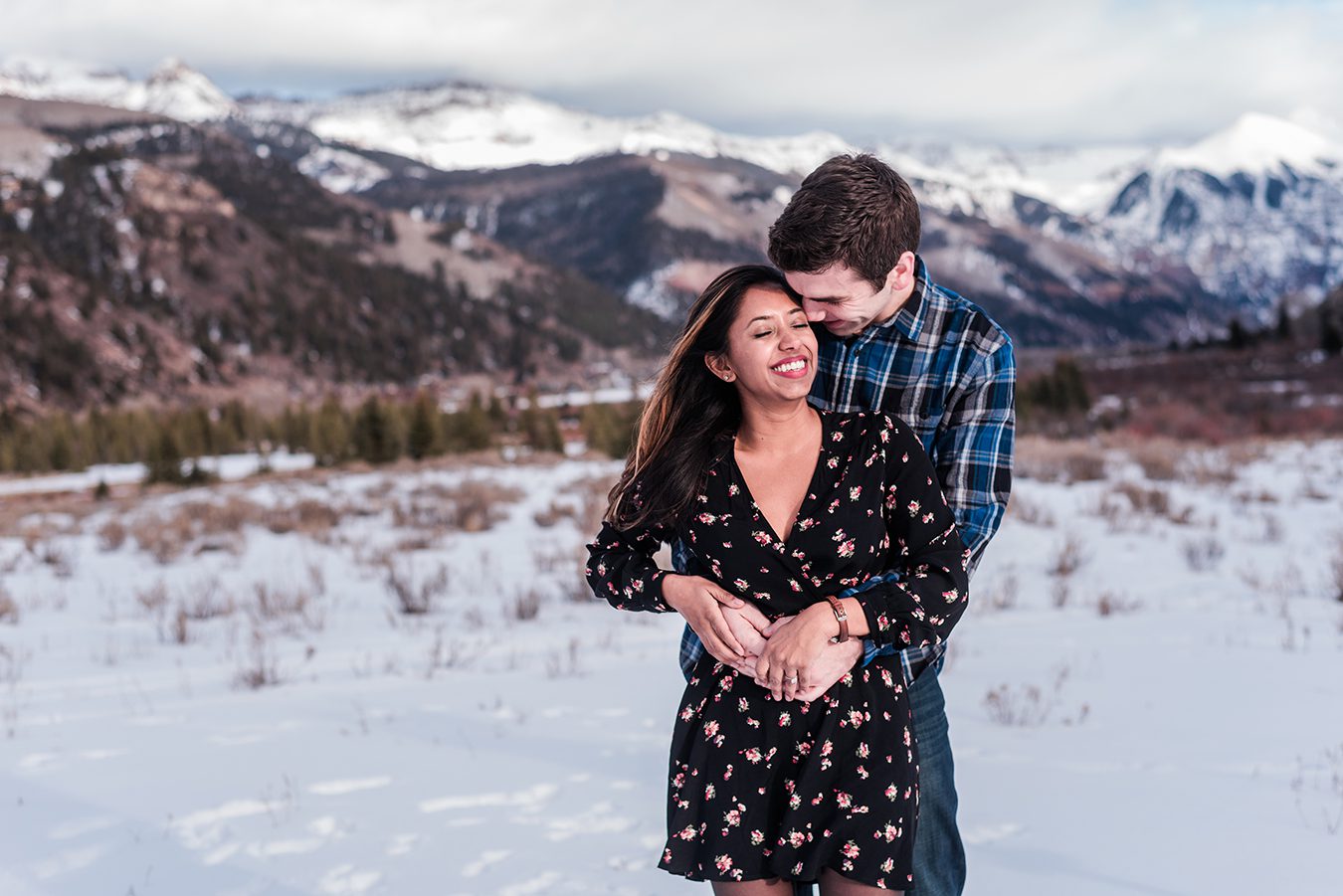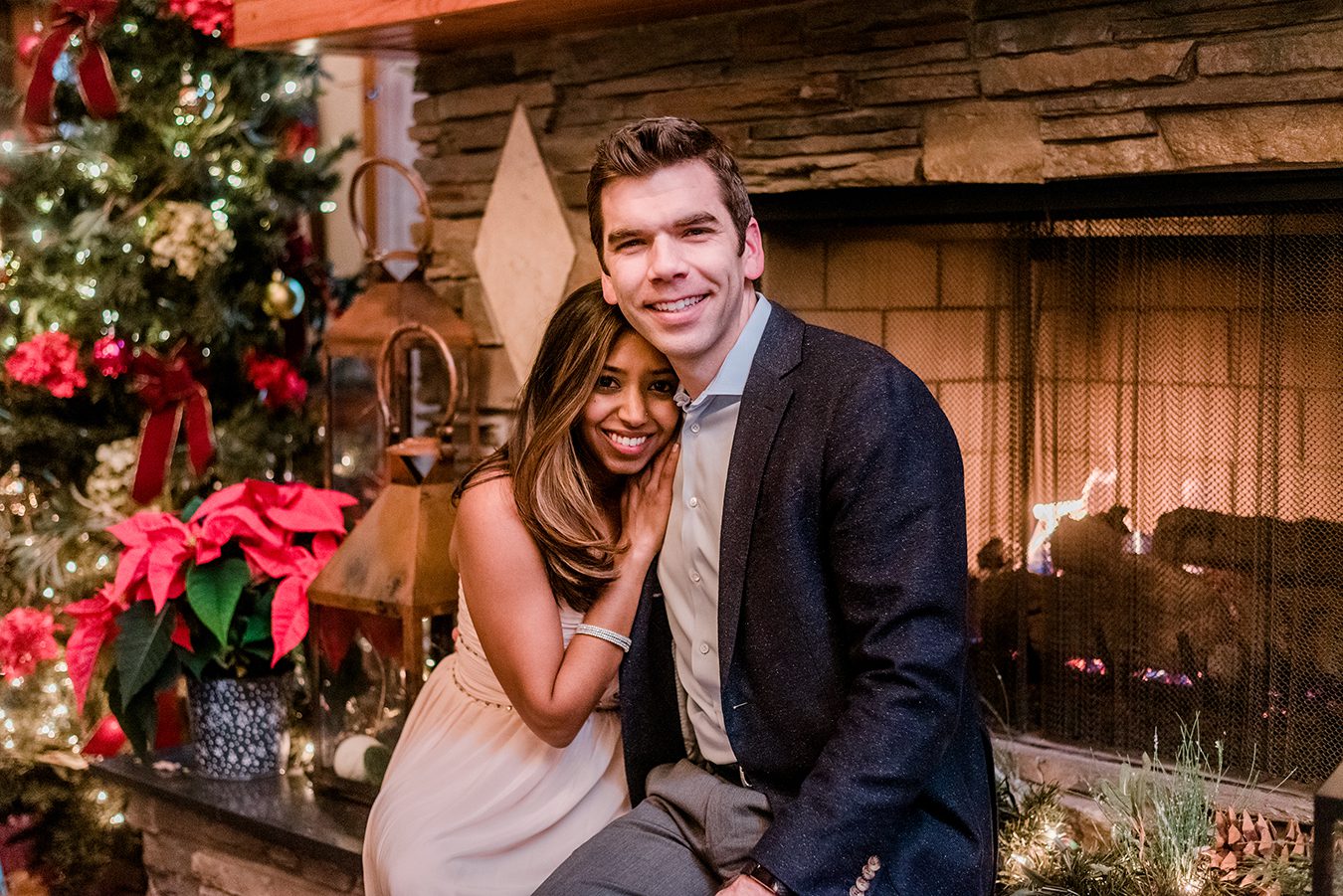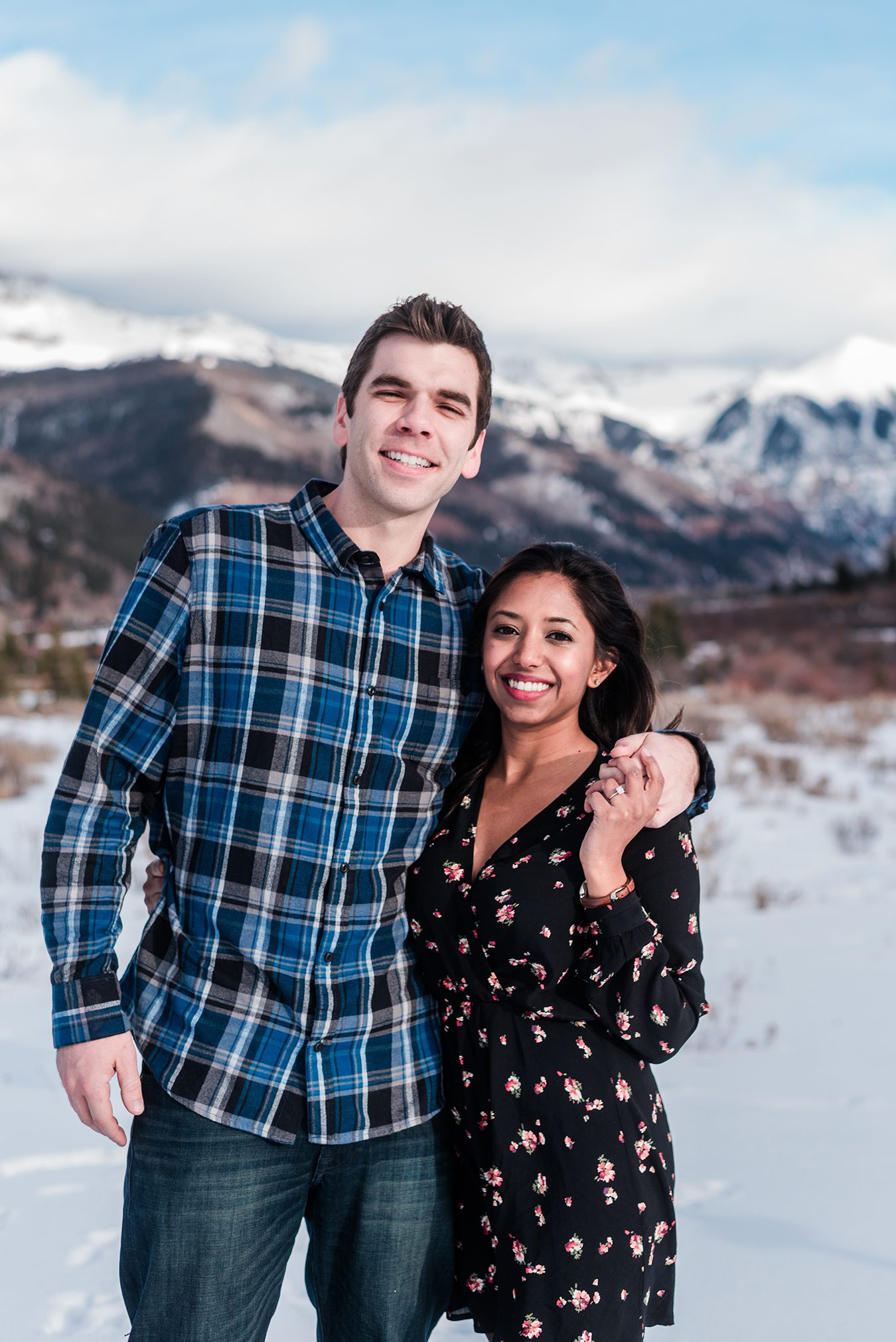 Interested in booking your own engagement photos adventure? Click here for all the details – or click here to contact me!