Your first look is an amazing part of your wedding day! Traditionally, the "first look" at your soon-to-be spouse would be as you're coming down the aisle at the ceremony. More and more couples nowadays, though, are opting for an intentional First Look — a moment together before the ceremony and before we start formal photos.
If you aren't sure about this new tradition, I want to share the top reasons to have a first look and explain why it would be a romantic addition to your wedding day celebration that not only adds to the experience, but also reduces the stress of the wedding day. Please know that I would never want any of my couples to feel pressure to go with a First Look session! However, I do want to make sure that I share all of the benefits of a first look because there is a good reason most of my couples do it and LOVE it!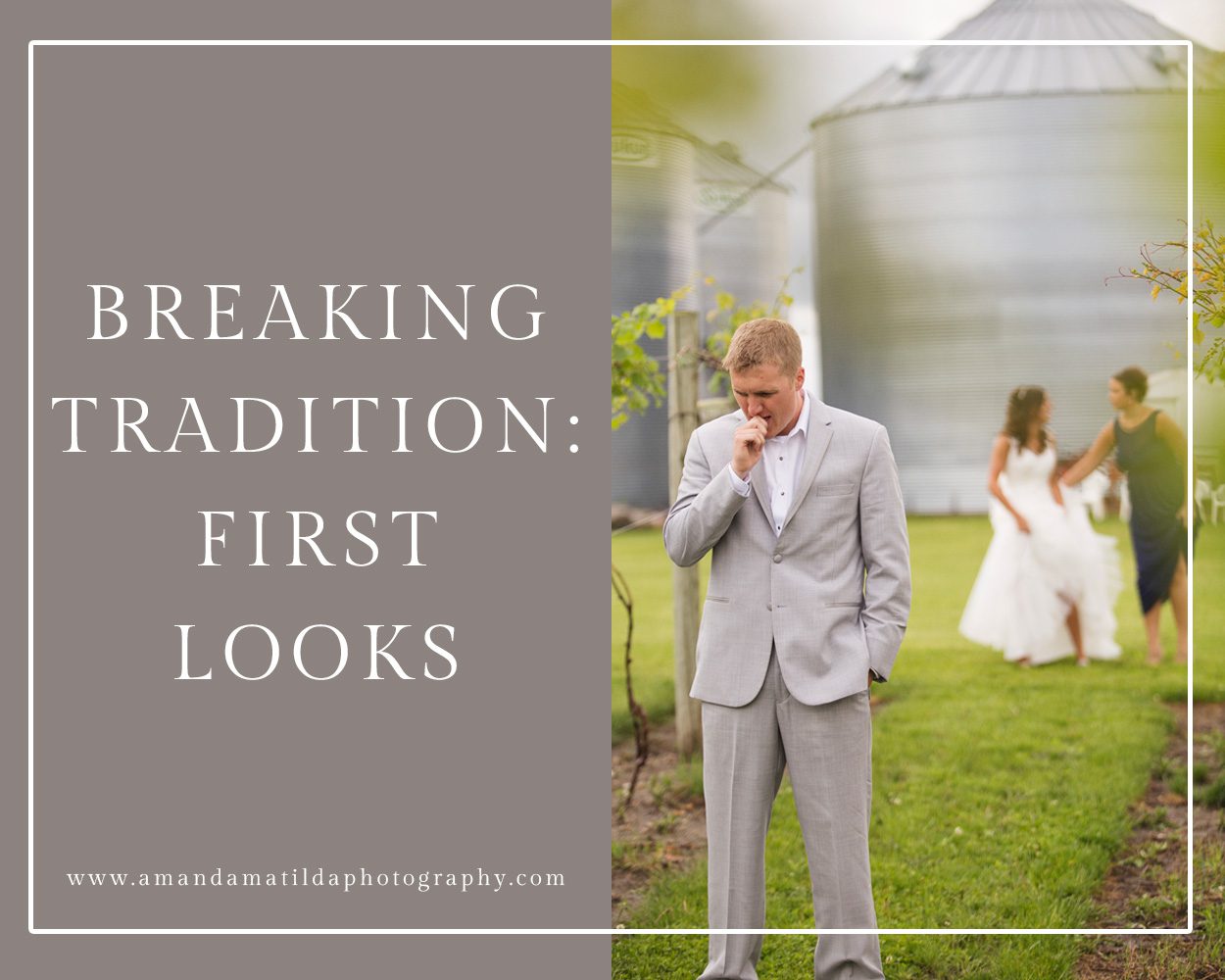 Top Reasons to Have a First Look
MORE PORTRAITS
You're investing a lot into your wedding photography. With a First Look, you'll receive more portraits of the two of you on your wedding day … and those are really the images you'll decorate your first home with! (Trust me, you should see the walls of our house…) Right after you have an intimate moment with your partner, we move into your creative session. We'll create those beautiful photos of the two of you, cozy and cuddling and among the amazing views! With a First Look, you make the most out of this large investment and get the most for your money.
ENJOY THE MOMENT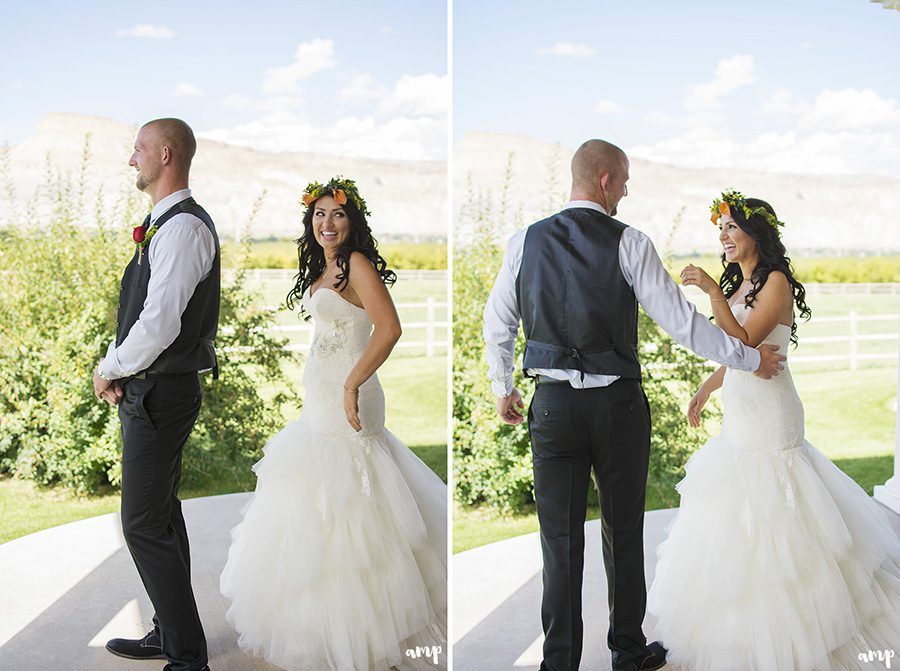 You actually get to have one-on-one time on your wedding day with your partner. Most couples don't realize that when you come down the aisle and they finally see you … your partner can't even really tell you how amazing you look! They can't hug you, kiss you, or even really talk to you about how great you look and how much they can't wait to be with you forever. You have to wait until the ceremony is over! And after 30 minutes or more, the moment just isn't the same as that initial glance. With a first look you get to laugh together, have a quiet moment together before the day begins!
EXTEND YOUR DAY BY HOURS
First Looks allow you to extend your wedding day. Normally the day would start when you come down the aisle, then the ceremony would end, we go-go-go through formal photos so we get you to the introductions at the reception on time, and then it's dinner.
With a first look, your wedding day is extended sometimes by almost 3 hours! Instead of being rushing for your wedding party portraits, you actually get to enjoy them and have fun hanging out with your best friends on your wedding day. The first half of my clients' wedding albums are almost always packed with images from this time together before the ceremony. When you see each other beforehand, we can do all your formal photos before the ceremony, allowing us more time for those intimate evening shots as well!
YOUR ONLY ALONE TIME
First Looks allow you to be together and alone on your wedding day. A calm before the storm, alone in a quiet bubble away from the people and the chaos. When you you see each other, not only is it intimate but it could be your only time alone the whole day! You will likely cry together and laugh together. It really sets the mood for the romantic creative portraits that follow the first look.
BE YOURSELF
There are so many ways to customize your first look for who you are as a couple. I've had couples pray together between a wall before they see each other, couples who incorporated a prop significant to how they met or got engaged, and even couples who wandered through a vineyard to share a moment along among the vines.
Daddy-daughter first looks are also becoming a fun tradition, where your dad sees you all dressed up for the first time. There's always lots of tears as he sees his little girl all grown up getting ready to marry the love of her life!
However you decide to do it, first looks are definitely the new way to break tradition. I hope these top reasons to have a first look helped you be informed in your decision "to see or not to see" (ha) each other before the wedding! And again, even if you decide to do things traditionally I work with my couples to schedule some creative portraits of just the two of you! If you want more inspiration or information for first looks I'm happy to go in more detail over a consultation and offer some great resources that I love!
xo,