How to Have an Unplugged Wedding
A lot of the couples and friends I talk to love the idea of unplugged weddings but say they really have no idea how to go about doing it, or they shrug it off saying they don't know how they could enforce it. Really the idea of unplugged weddings is less about being a grouch and more about letting your friends and family know that you want them present at your wedding. You want to see them, not their devices. There are a few really easy ways to have an unplugged wedding. You could put a piece in your invitation letting guests know that you're having an unplugged wedding. Some couples choose to have a sign at the wedding, or have their officiant announce it to your guests. Even these casual reminders for your guests to enjoy the moment help create an unplugged wedding! (Be sure to search pinterest for loads of cute ideas!)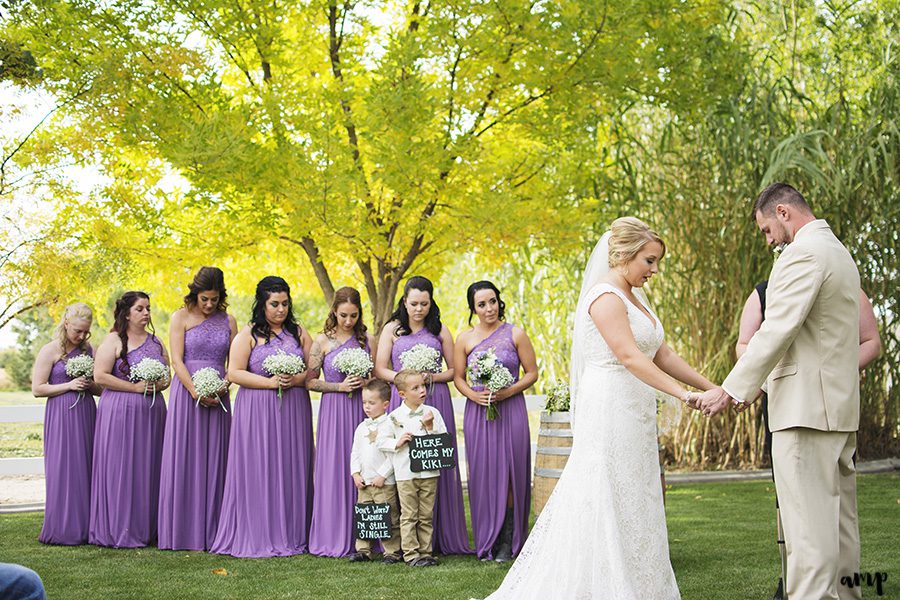 Below I go into more detail about why I love and promote unplugged weddings or unplugged ceremonies:
Be in the Moment
We spend the majority of our lives "plugged in" — from being on computers, constantly scrolling through Instagram on our phones, to binge watching the latest shows on Netflix. It is so important that we take the time to unplug and be truly present in the moments that matter! By asking your friends and family to turn off their devices for an unplugged wedding, you are requesting for them to experience one of the biggest days of your life with you. Ask your guests to be truly present and participate rather than being observers!
Better Photos
You made a big decision in choosing the perfect photographer that fits your needs, whose talent you trust, and whose personality you love. When you get your photographs do you want them of your guests enjoying your day or of your friends and family holding up electronics, seeing the day mostly through their phones and iPads? Not only is it disheartening to see, it is distracting from your images. We've all seen the many ruined wedding images — the first kiss blocked by Aunt Cindy's new iPad, the bride washed out as she walks down the aisle from Uncle Tom's new camera flash, the groom unable to see his new bride coming down the aisle because he's blocked by a guest trying to get a photo on their phone, or the first dance surrounded by cell phones. With an unplugged wedding, your photographer doesn't have to push through a crowd of cell phones to capture your first dance, and your photos will focus on the emotion and the amazing fun your guests are having. A wedding is a party after all!
Unplugged Ceremony
One thing I recommend to all of my couples who aren't sure about doing a full unplugged wedding, is considering an "Unplugged Ceremony." What this means is that you ask your guests to not take any photos or video on their phones or iPads (or cameras!) during the ceremony. You can either have a sign at the ceremony location, a note in your program, or have your officiant announce it at the beginning of the ceremony. You have invested a lot in your professional photography, so encourage your guests to be present and let me handle the photos! Plus, nobody wants a ton of iPads blocking the shot of the first kiss. This is such an important moment that you want your friends and family to be witness to, not focusing on their phones. Consider an unplugged ceremony, even if you aren't into a fully unplugged wedding!
Have you done an unplugged wedding? Have any advice or tips for future couples considering one? Leave them in the comments below!
xo,