It seems so crazy to be writing this blog post. Carlos and Jessica are one of my couples I've been working with for a long time now, and having the big day here and gone already just feels bizarre! Their Doubletree Hotel wedding couldn't have been more beautiful though!
You might recall their engagement session last year where I first got to meet these two. We had such a great time laughing and talking about their story that day! Jessica's sister and one of Carlos's friends are together, which is how they met. When I asked them how they knew each was "the one" Carlos had one of my favorite answers to date. Carlos said it was when he asked Jessica what she wanted for dinner and she said "steak and crab legs." Their lighthearted love is what I love most about these two! Jessica's answer was more serious; there was a period in their relationship where it felt like everything was against them, but they worked together to improve their relationship rather than let trials tear them apart. She said, "It made us both realize that we could make it through anything because we have each other."
I first arrived at the Doubletree Hotel the morning of their wedding and met up with Jessica in her bridal getting ready room. Everything was on track for a beautiful day! Their ceremony was out on the lawn of the hotel, set up with a beautifully decorated tree as the centerpiece. Adorned with roses, it really made a stunning backdrop to the ceremony! We had the chance to take Carlos and Jessica off-site for some couples photos afterward, something I LOVE getting the chance to do. Not only is it fun to have diverse backdrops, but the time alone away from the hubbub for a moment is something to cherish!
Heading back to the party, the fun quickly started for the reception. The two had a garter toss and bouquet toss, with the garter toss having a fun little twist. Carlos dressed up in a sweet Versace robe, and his mom came out to tell him off after he got the garter! All in good fun, of course 😉
My favorite part of the night, though, was when we had the chance to access the rooftop for sunset photos. What a unique and amazing opportunity that was! It was crazy windy being up so high, and with a storm brewing over Palisade it made for cool skies in the photos! The rest of the reception was dancing into the night, the perfect end to a great day. Take a peek at some of my favorite moments from their Doubletree Hotel wedding: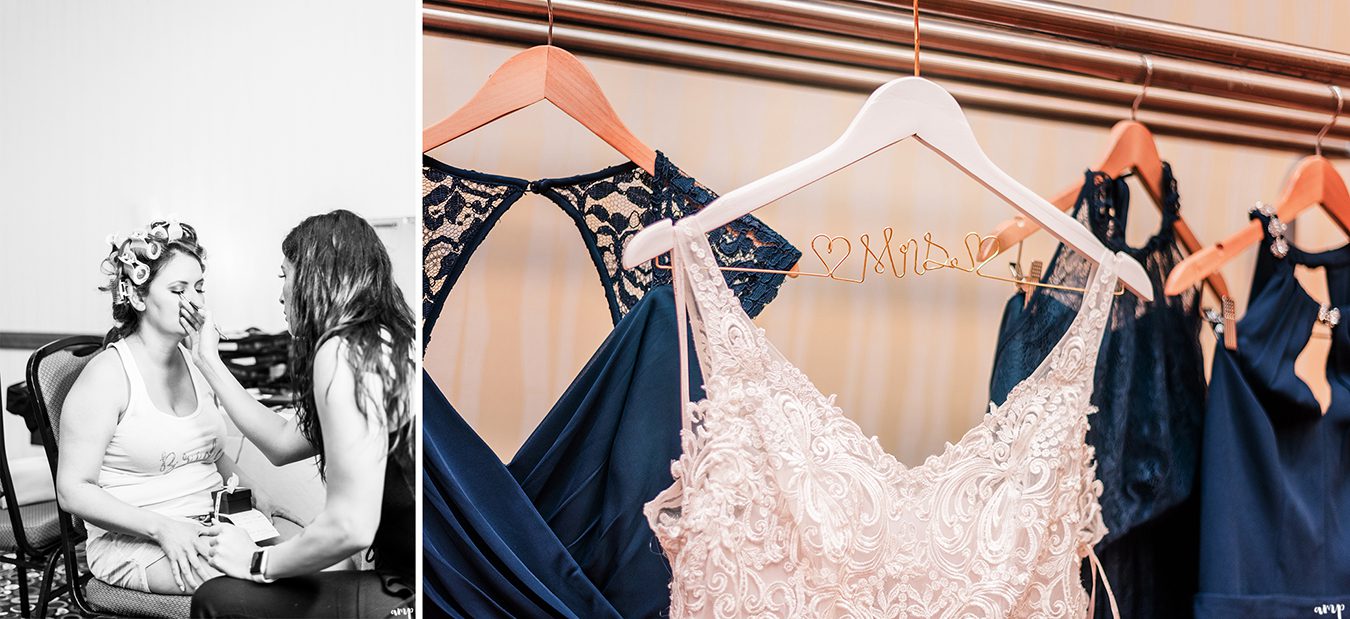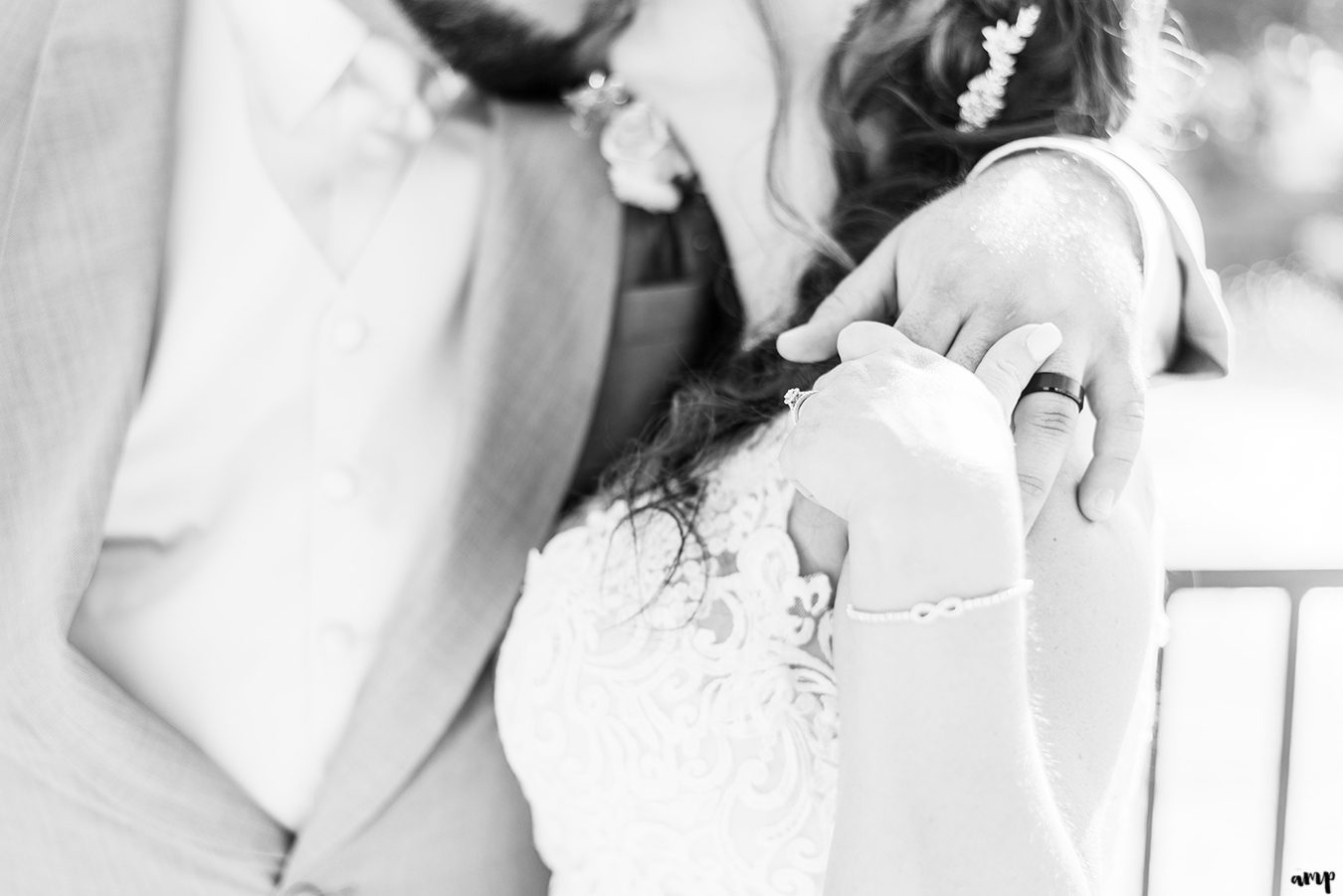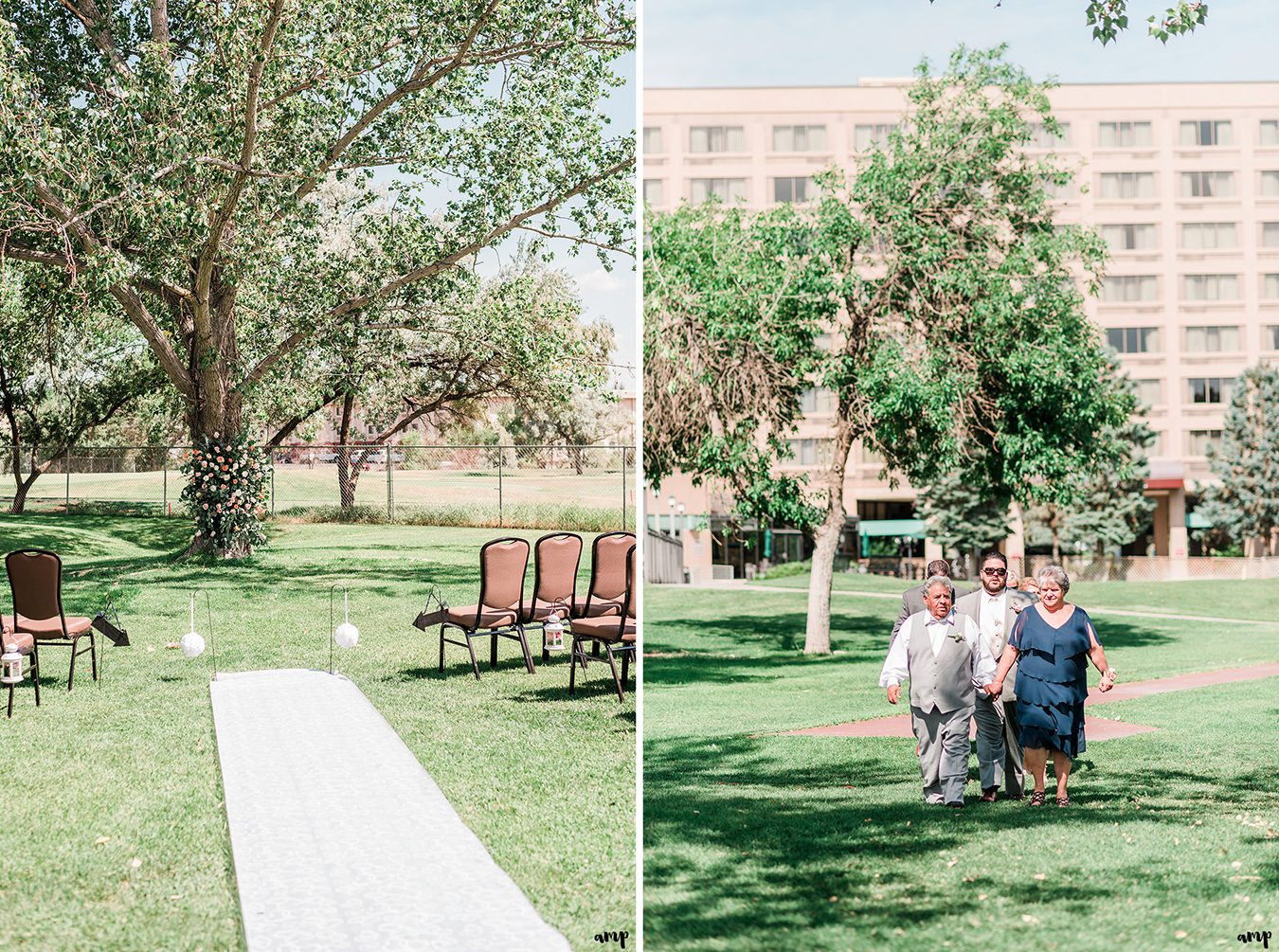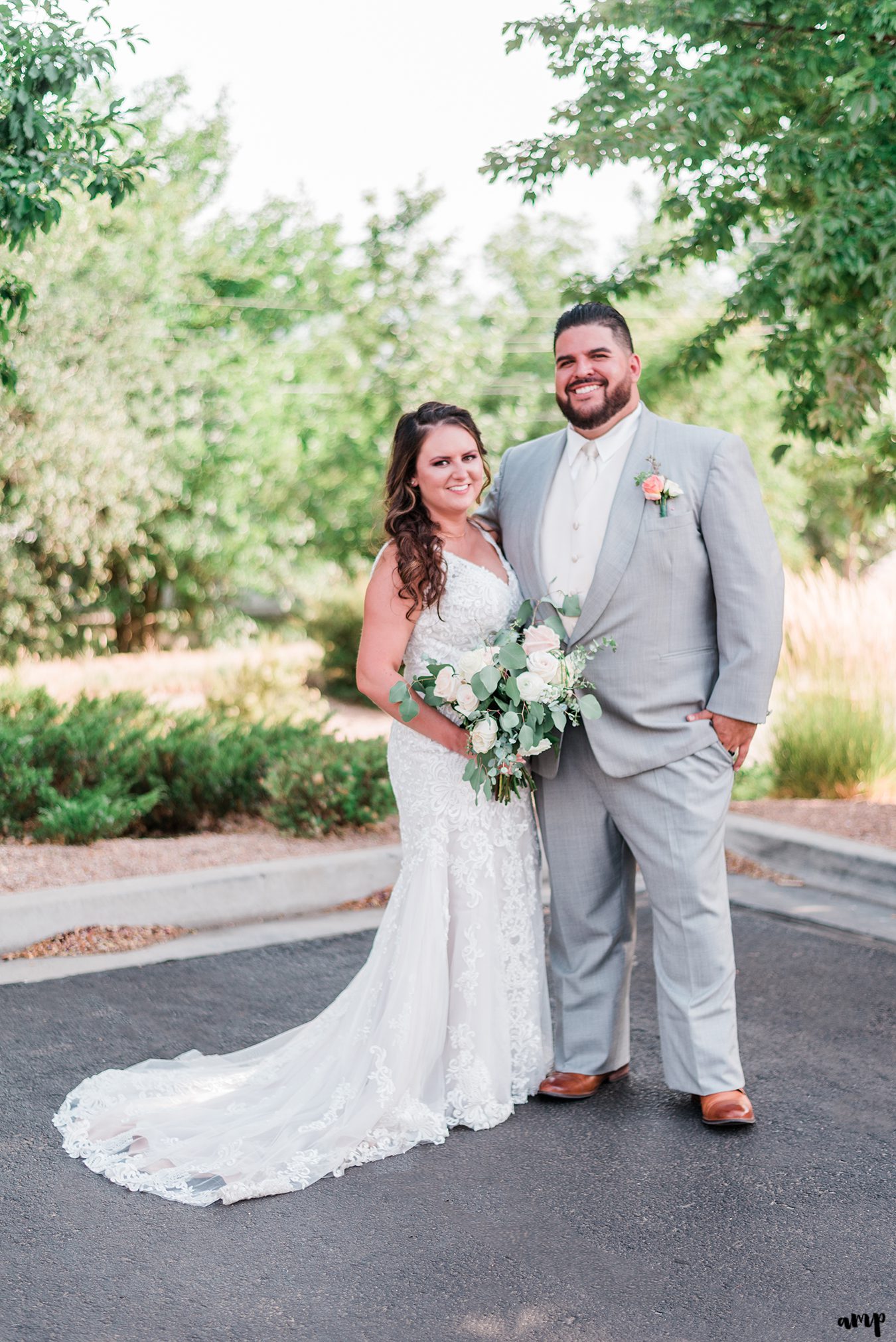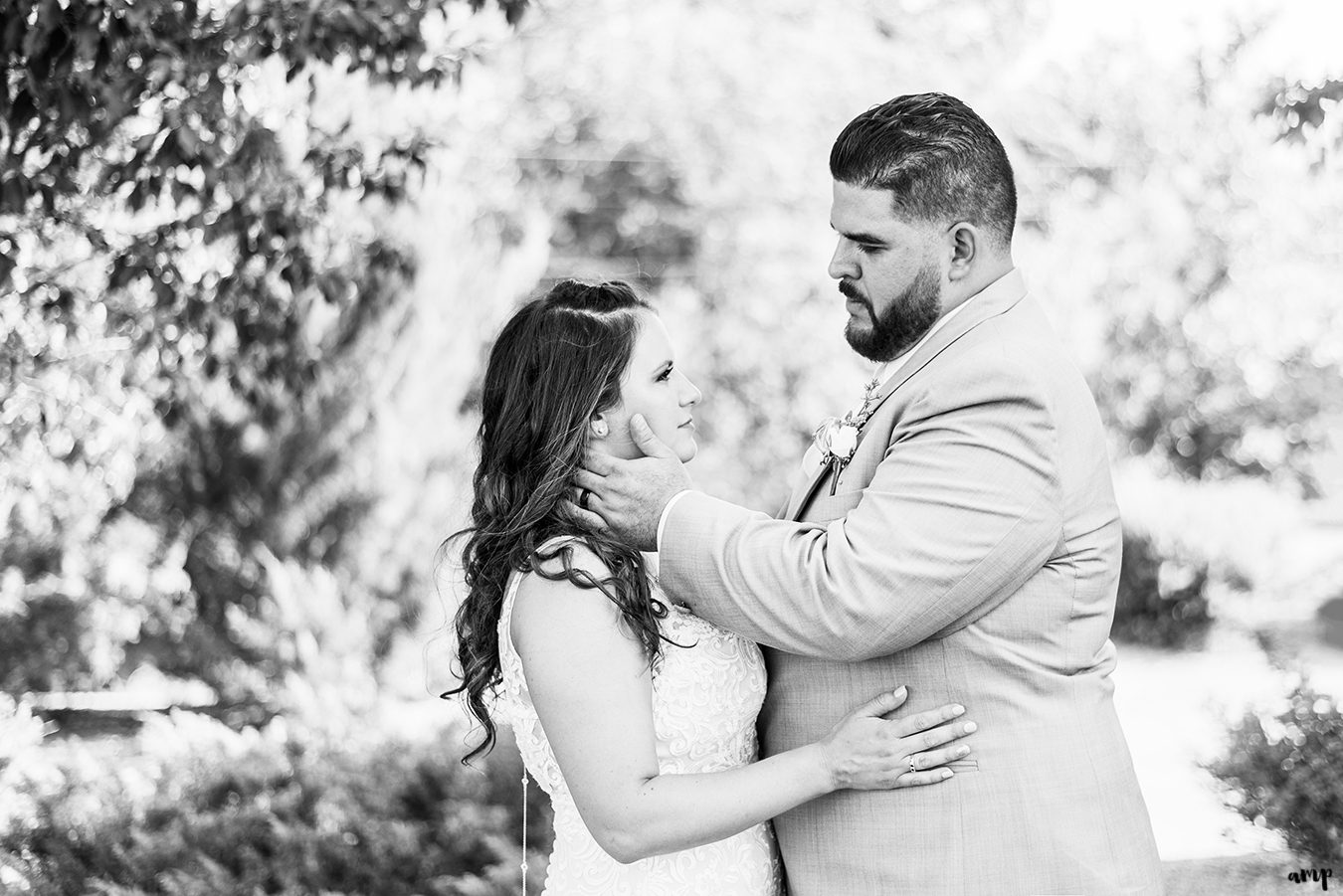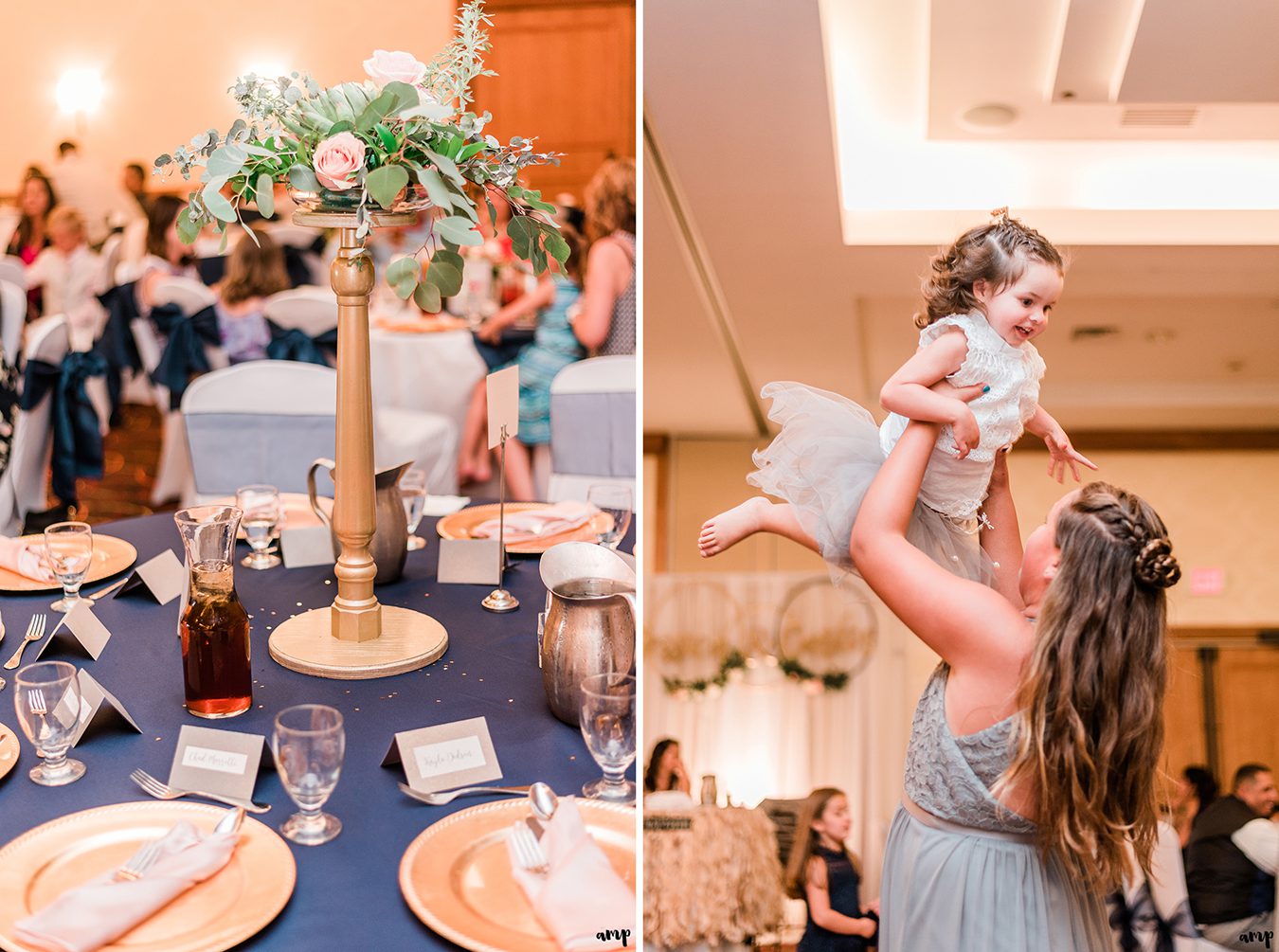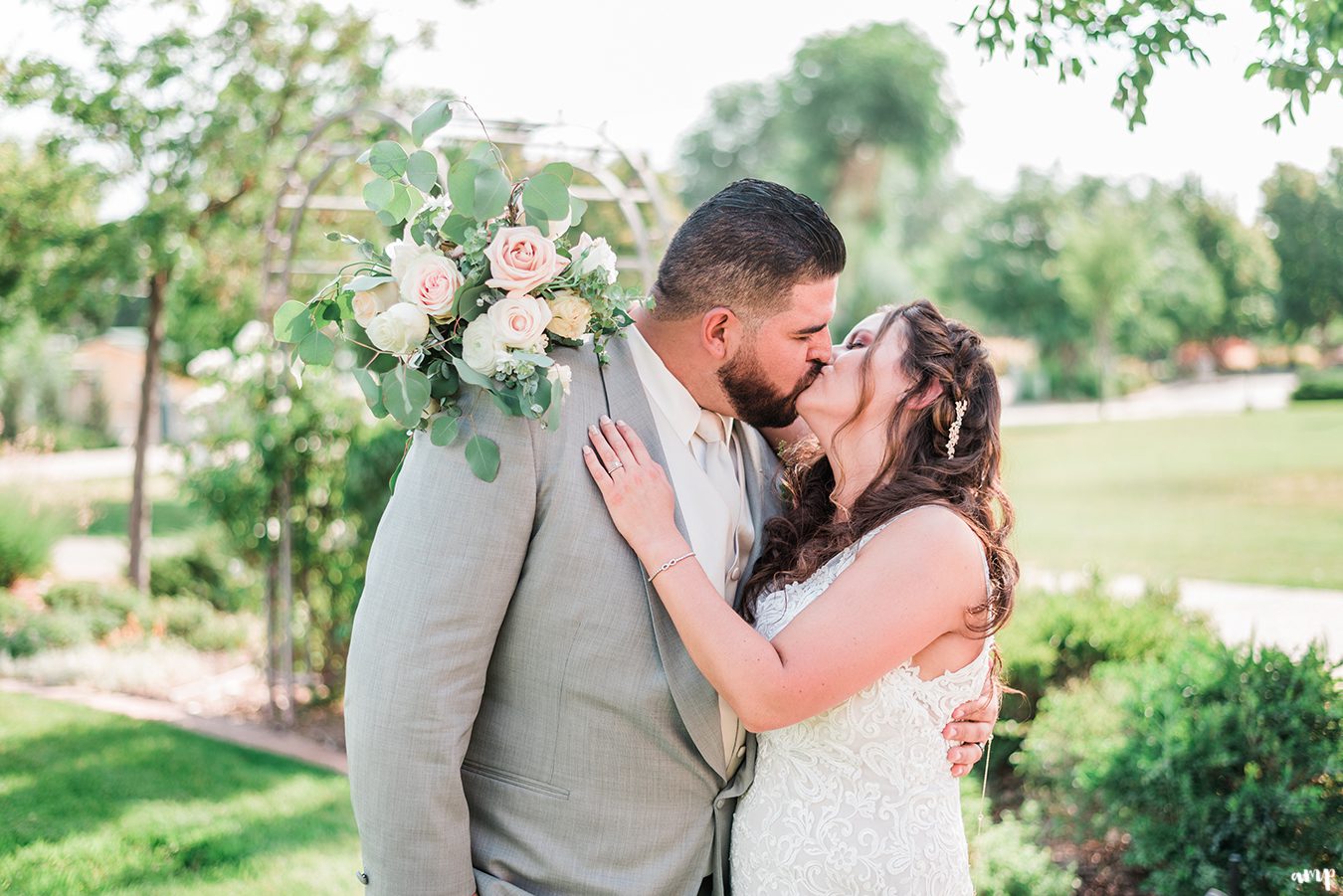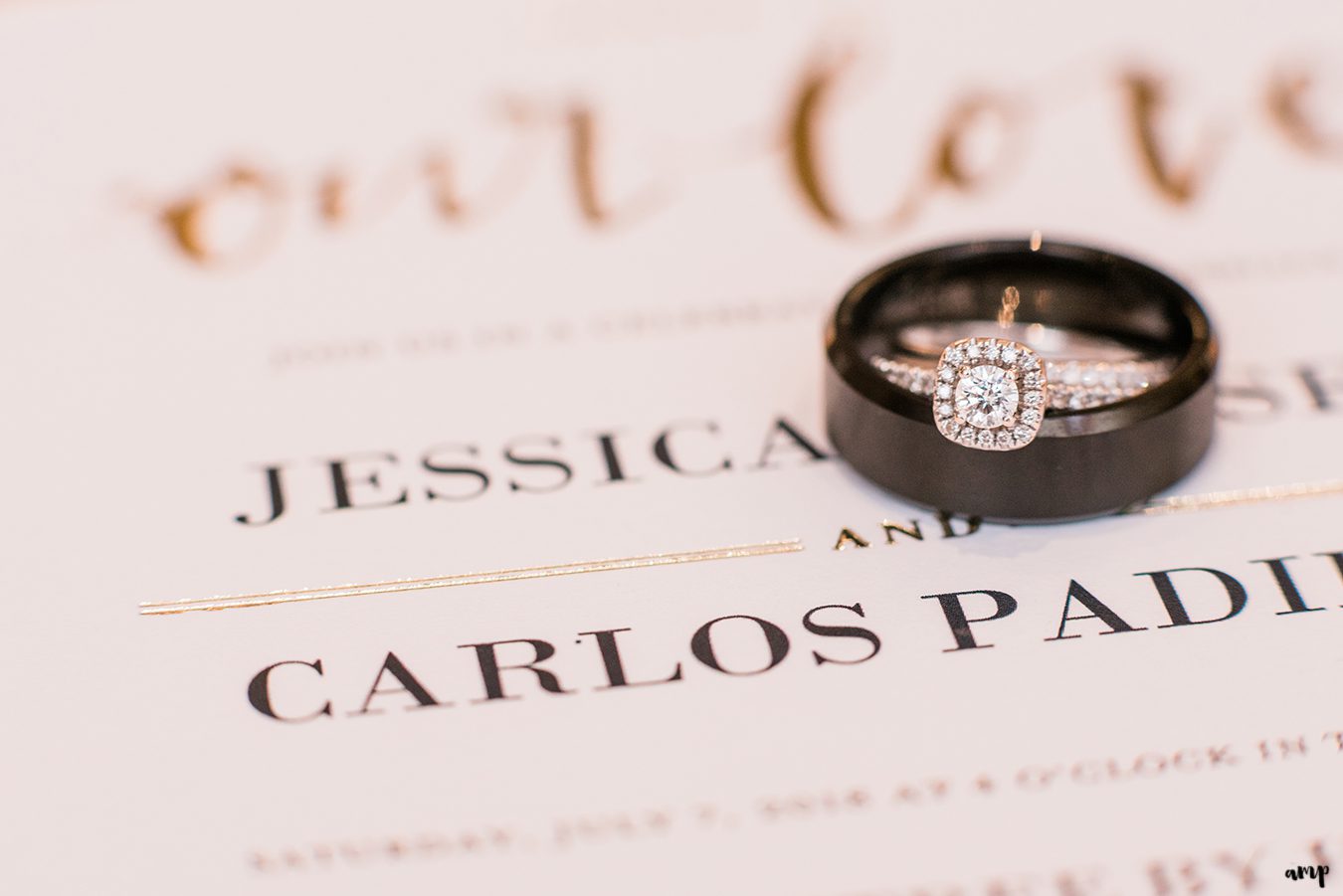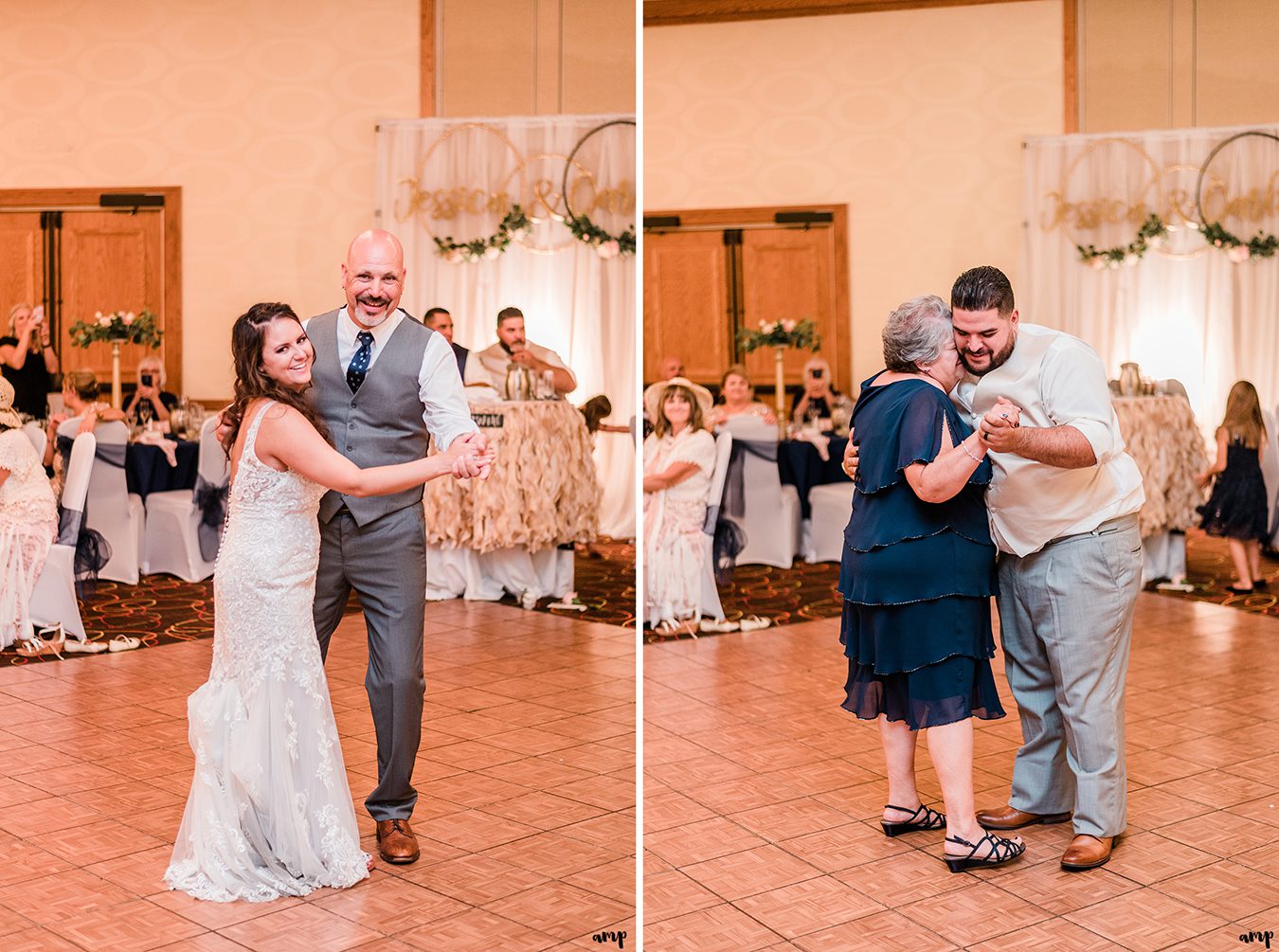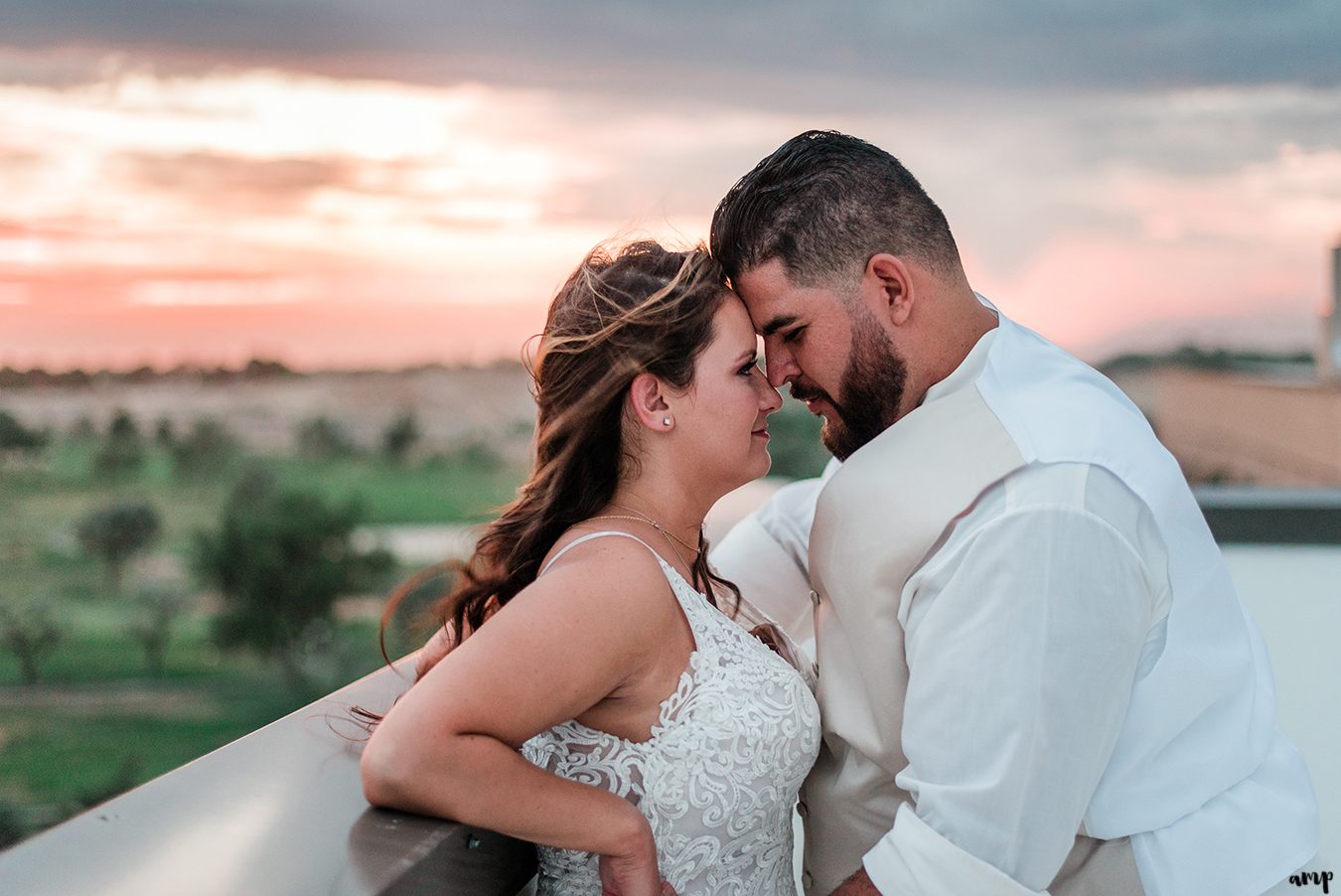 Wedding Vendors:
Photography: amanda.matilda.photography
Venue: Doubletree Hotel
Dress Shop: Victoria Rose Bridals
Bridesmaids Dresses: David's Bridal
Suit/Tux Shop: Crystal's Bridal & Formal Wear
Cake: Sam's Club
Linens/Rentals: Event Productions
DJ: Max Ryan with DJ Ryan Griz Entertainment
Rings: Kay Jewelers
Hair/Makeup: La Bella Vita Salon
Officiant: Isiah Otero
Florist: Lemon Vine Floral Design