A few weeks ago, Cullen and Stesha considered the idea of eloping. They had a trip to Colorado planned, and when they found out they could self-solemnize here, they were sold! After chatting with me about ideas, we set everything up for their sunrise elopement on the Colorado National Monument, and that was that. One of the best parts of eloping is the spontaneity that can come along with the day! There's a lot of stress of planning that is taken away when you commit to eloping, and I try to help take any other stress away by helping with locations and recommending trusted vendors to make your vision and dreams come to life.
I drove up the park road as the first light of the day began to illuminate the way, and met up with Stesha and Cullen (and their pup!) at my favorite trailhead. We began the trek down to the best overlooks, and selected one for their vow exchange. Stesha wore a beautiful yellow skirt with a white top that was a perfect accent to the monument's colors at sunrise. The two read their prepared and personal vows to one another as the sun rose over the Grand Mesa on the horizon, bathing the area in yellow-orange light.
After the ceremony, we explored the area as our laughter kept us warm. It's so rewarding to bring my couples to these incredible locations and capture their adventure along the way! After some photos with the best views, we made our way back to the car to get some photos with their pup at a dog-friendly parking lot space. The Colorado National Monument doesn't allow dogs on trails to protect the areas, but I know a few spots that are paved where we can get those precious fur-baby photos!
Cullen and Stesha planned a second, more casual outfit for the last part of our time together, which I totally love! It's a great chance to get some timeless images in more regular clothes, and can allow us to capture more relaxed portraits without the worry of messing up any dress clothes. All in all, it was an incredibly fun and beautiful morning and I can't wait to see where life takes these two! Take a peek at some of my favorite moments from their sunrise elopement on the Colorado National Monument: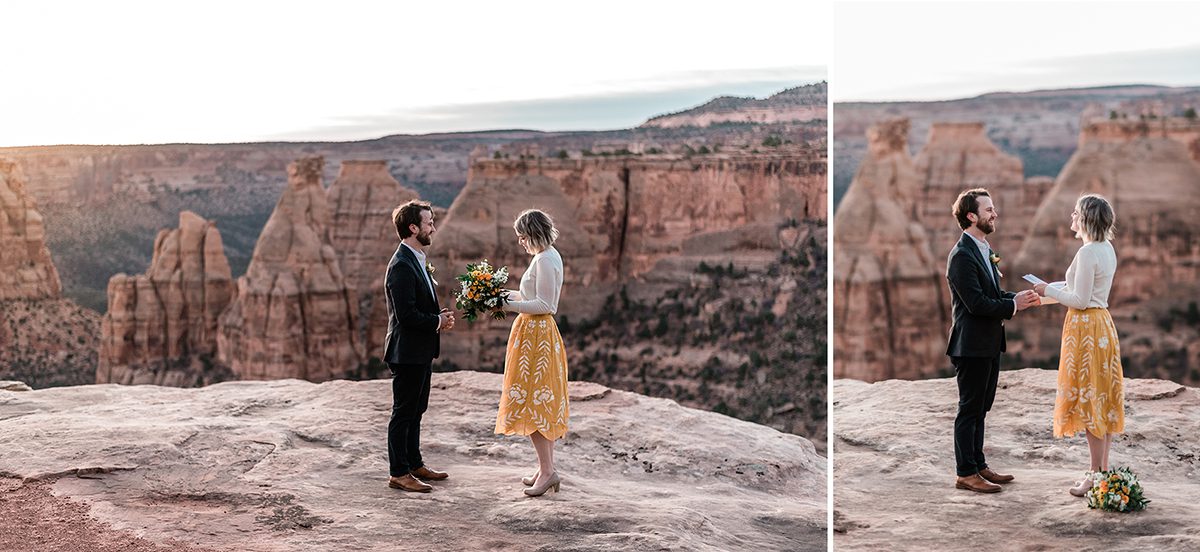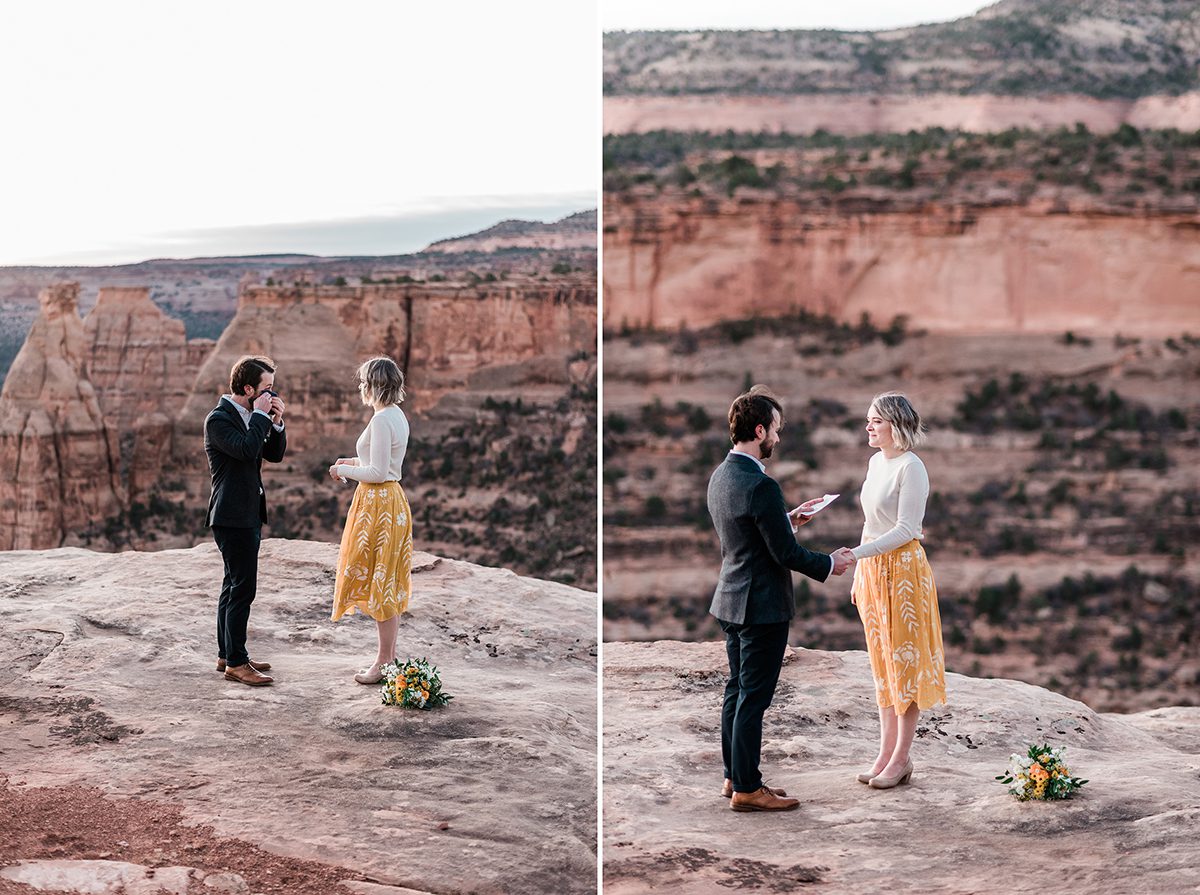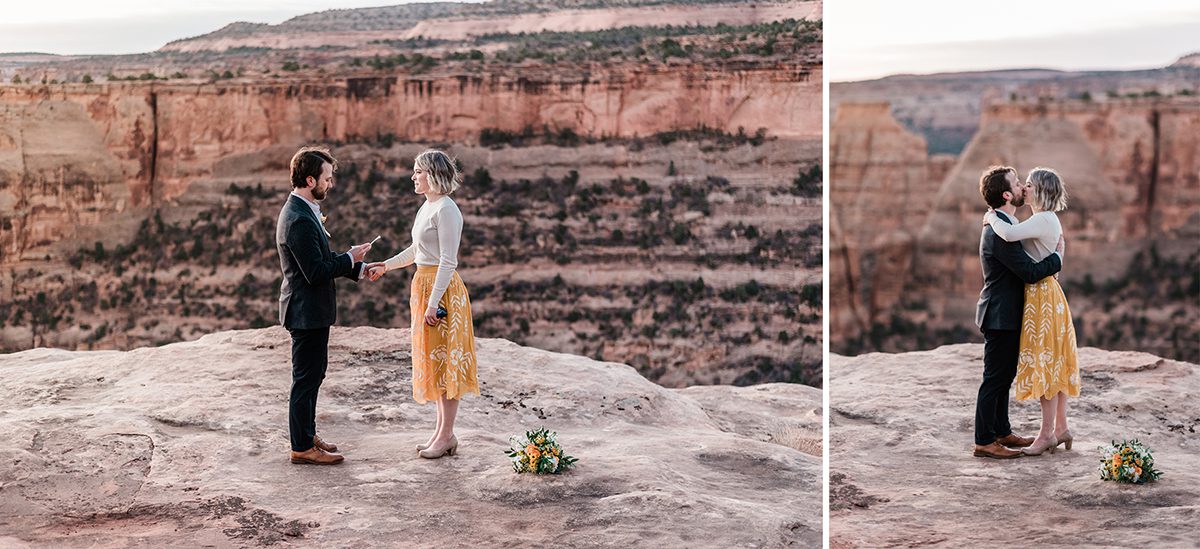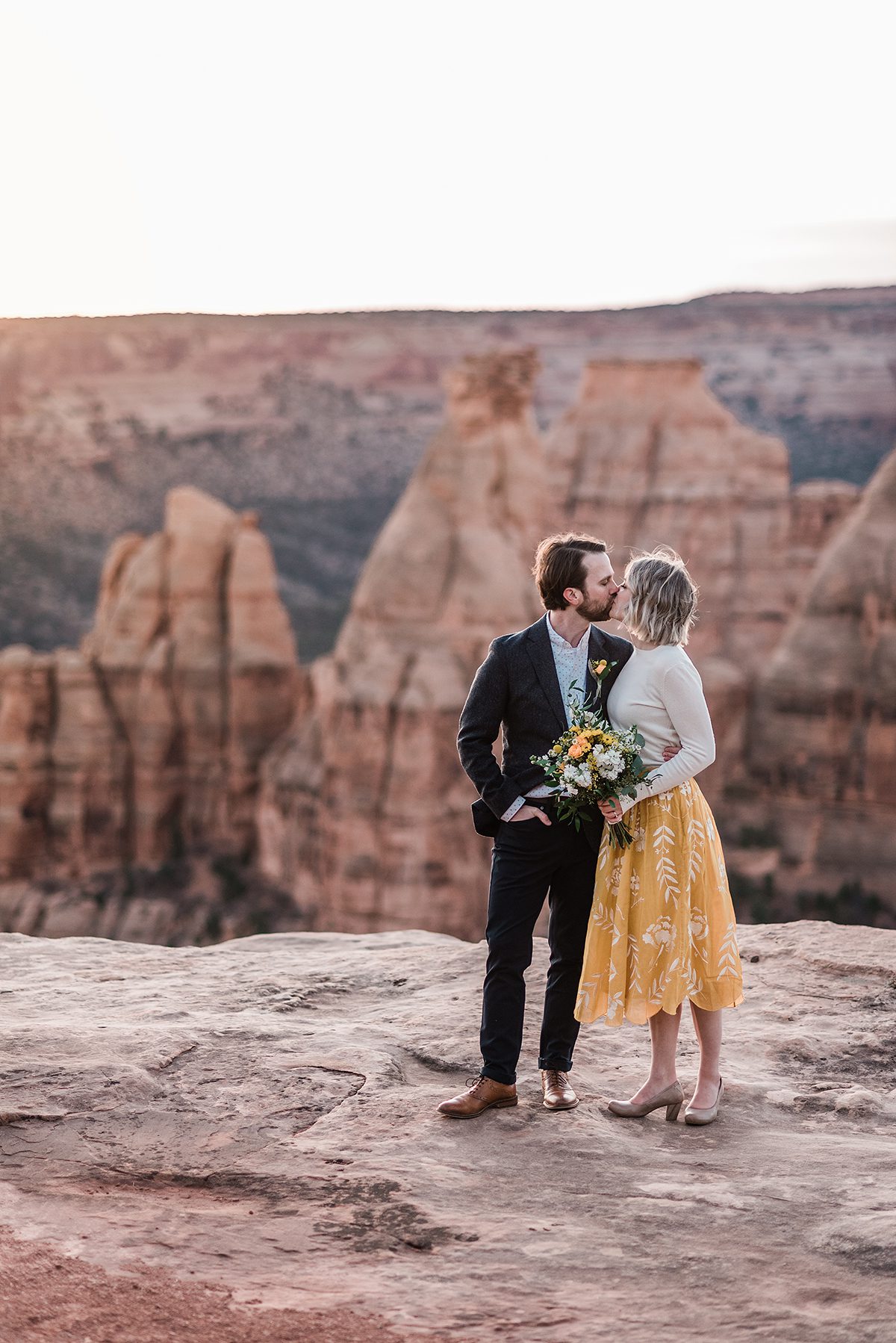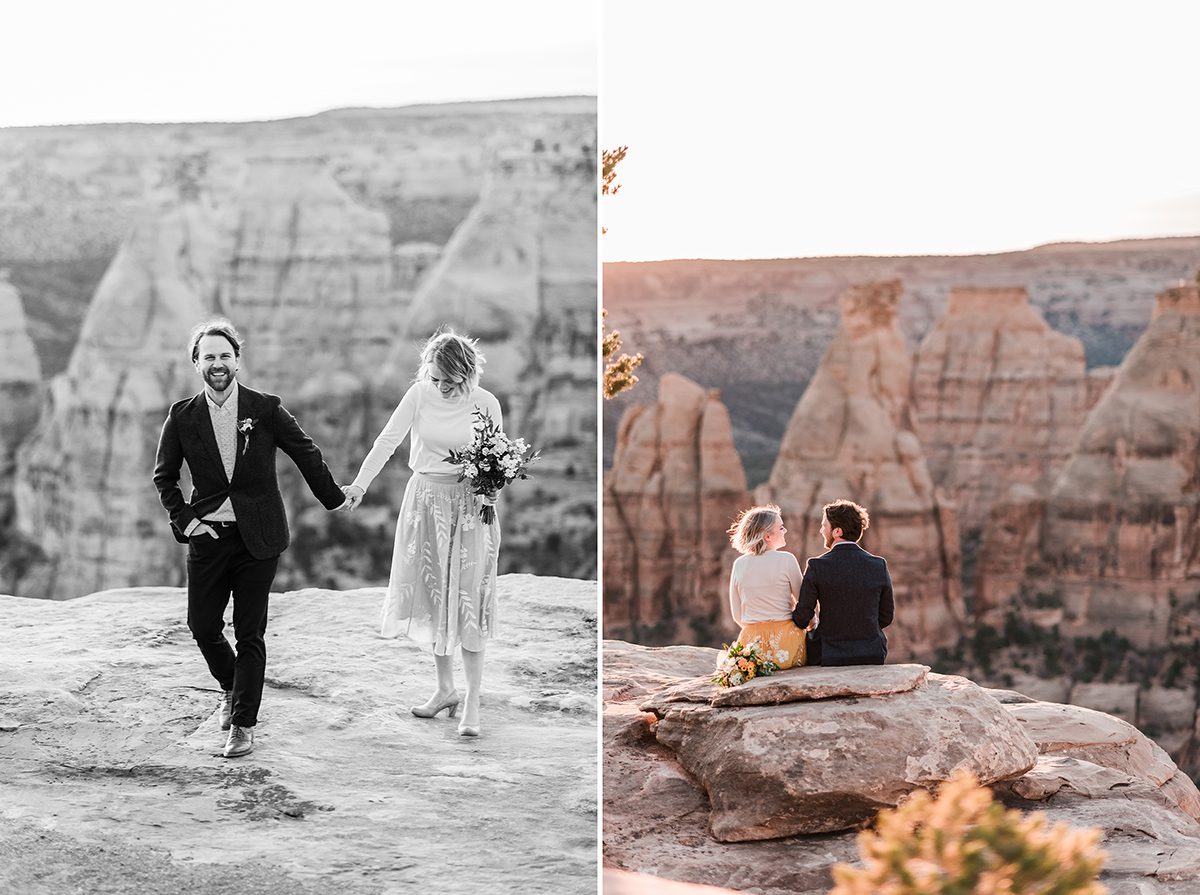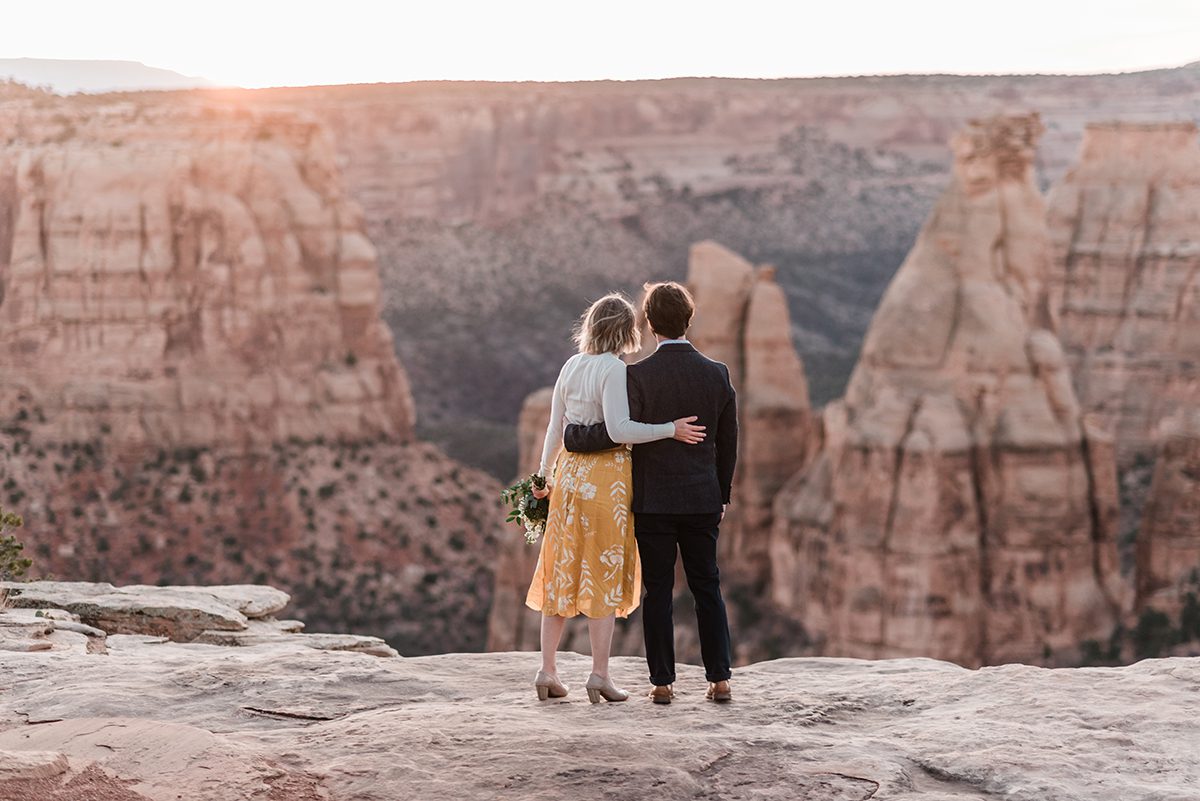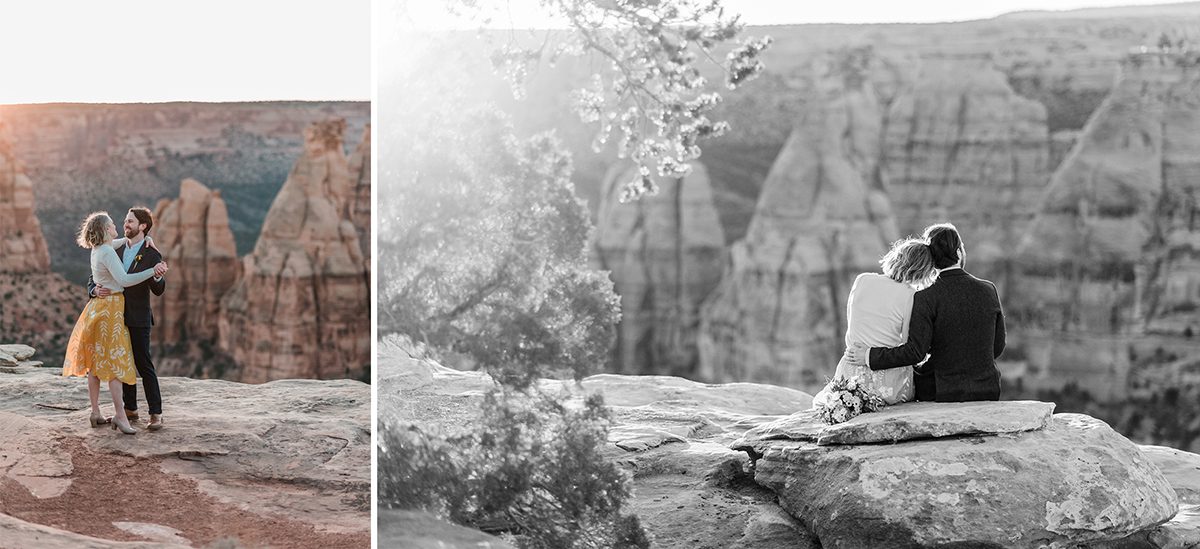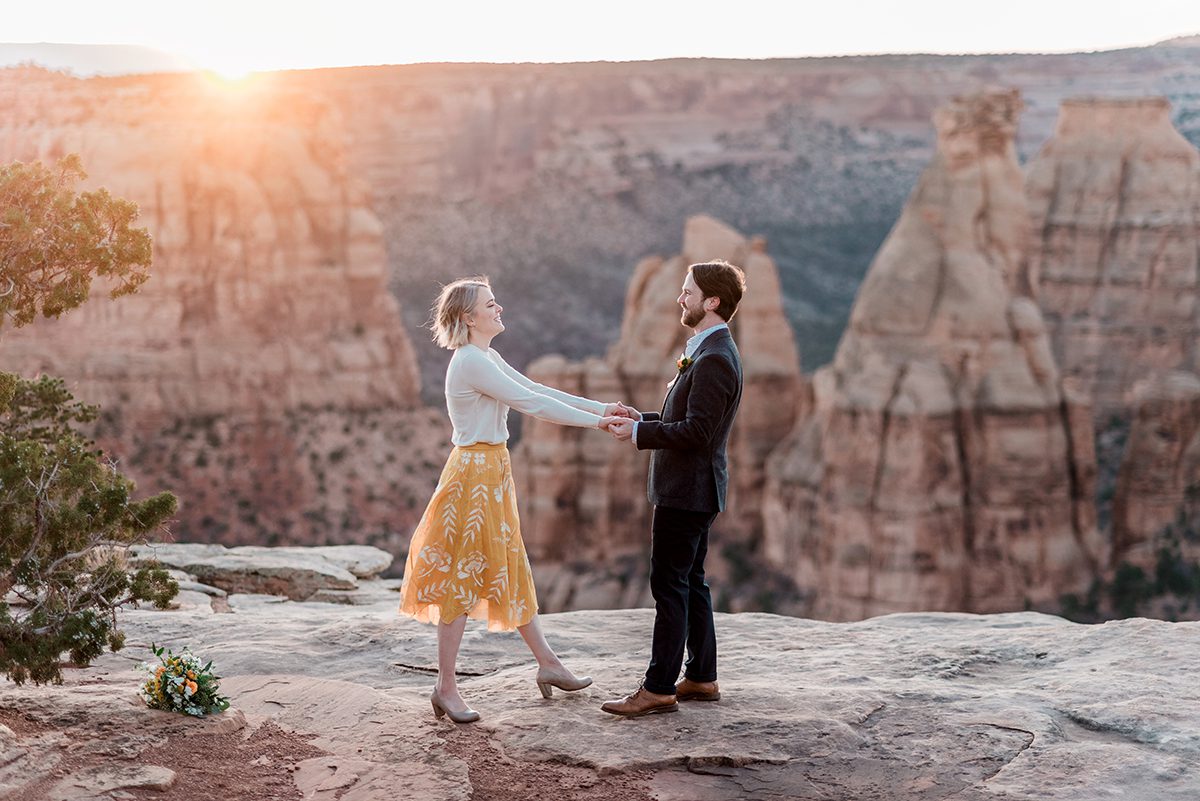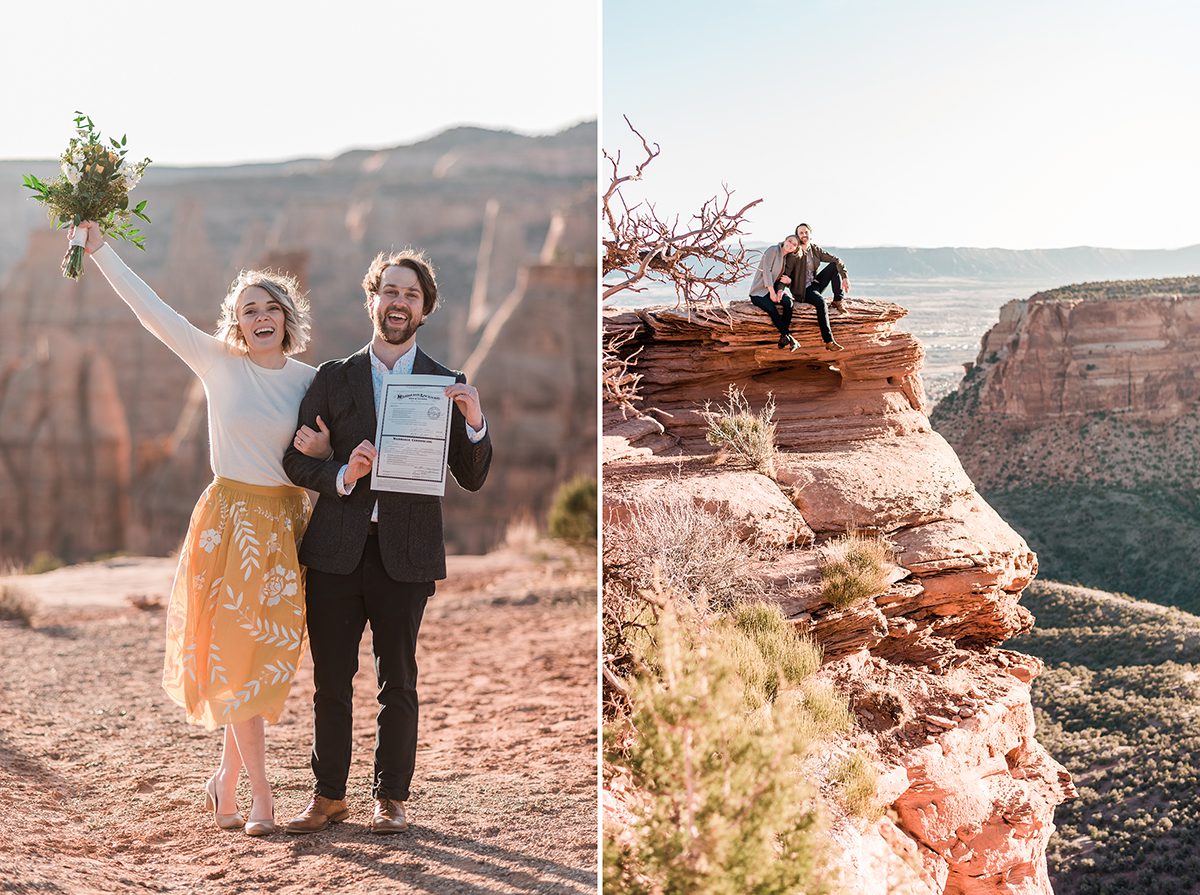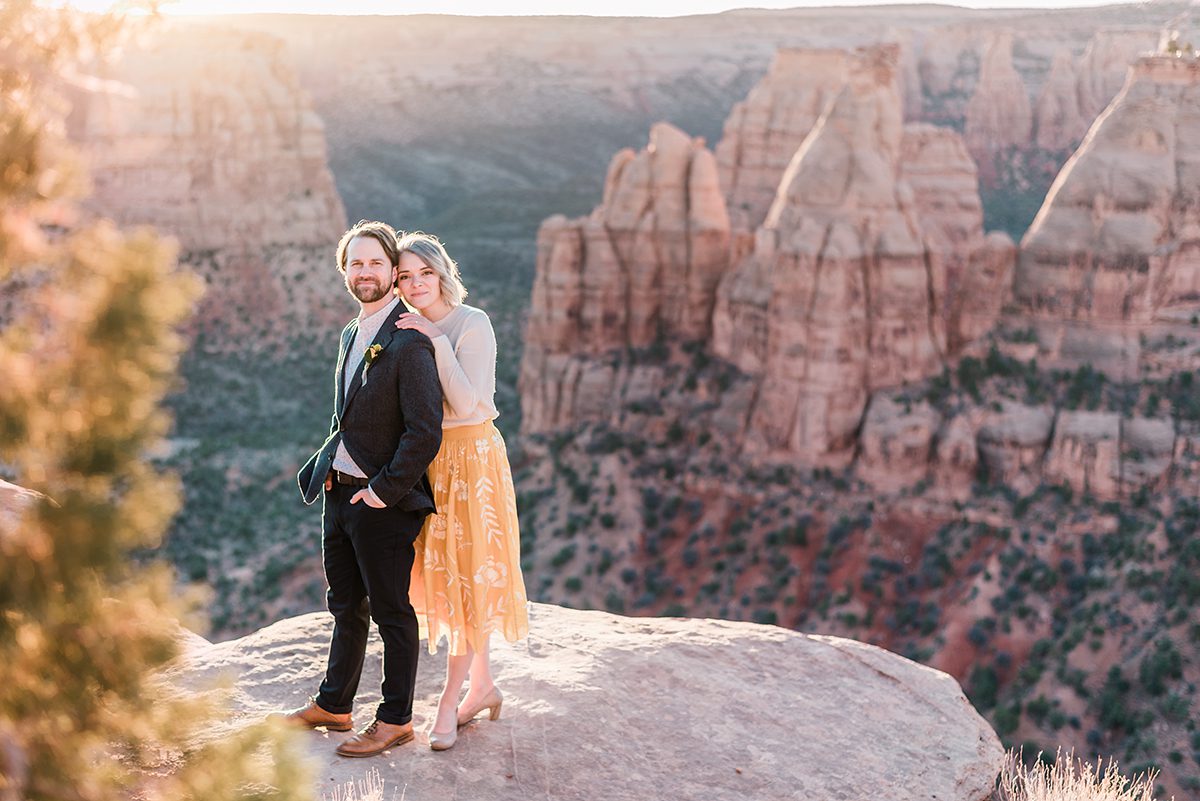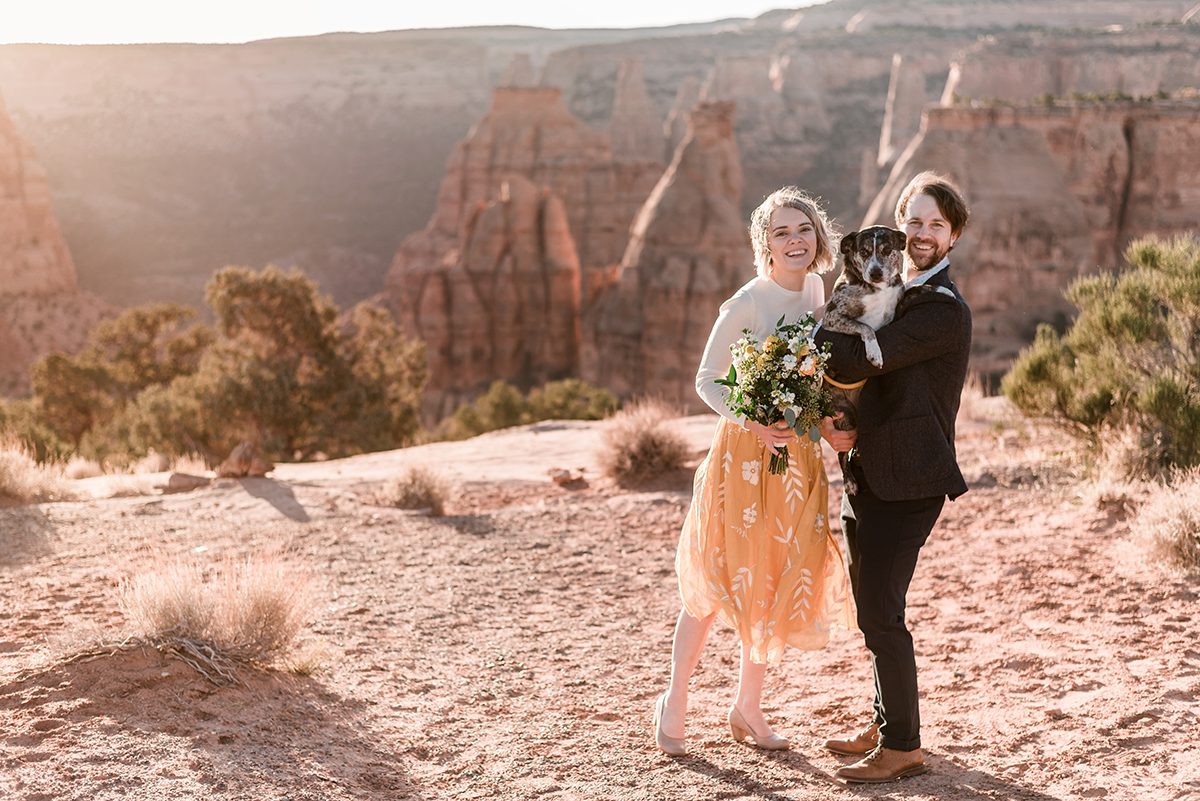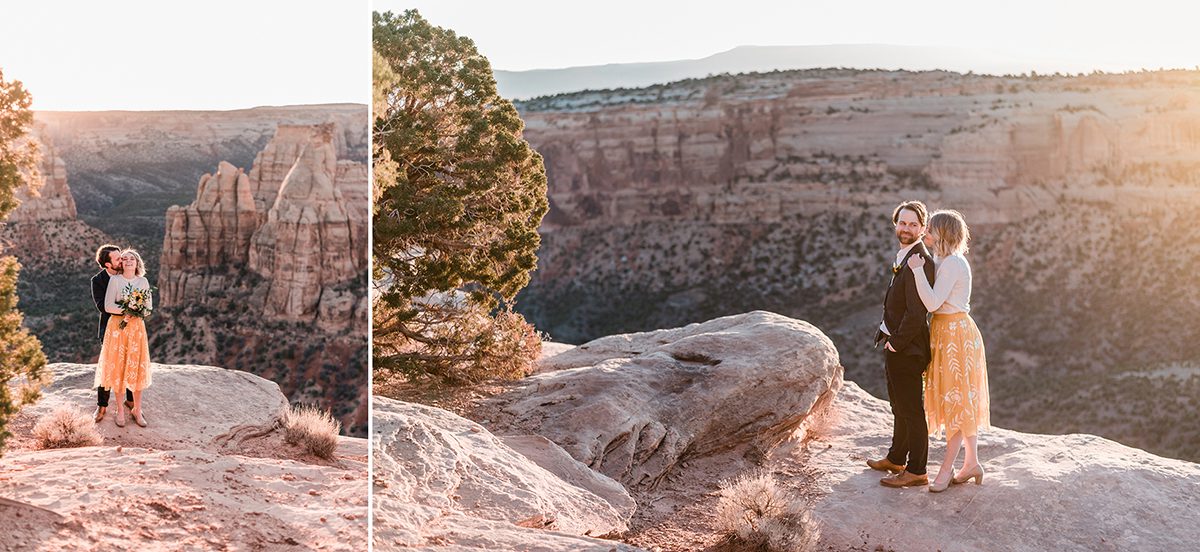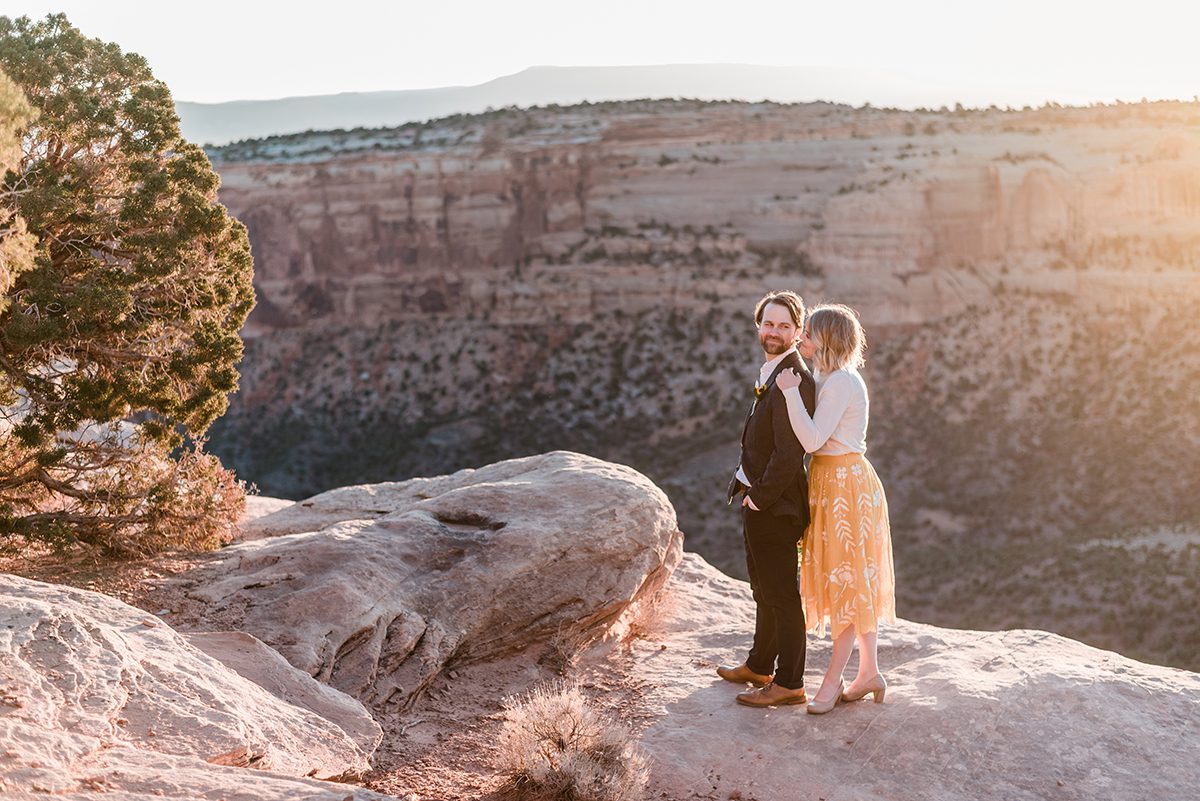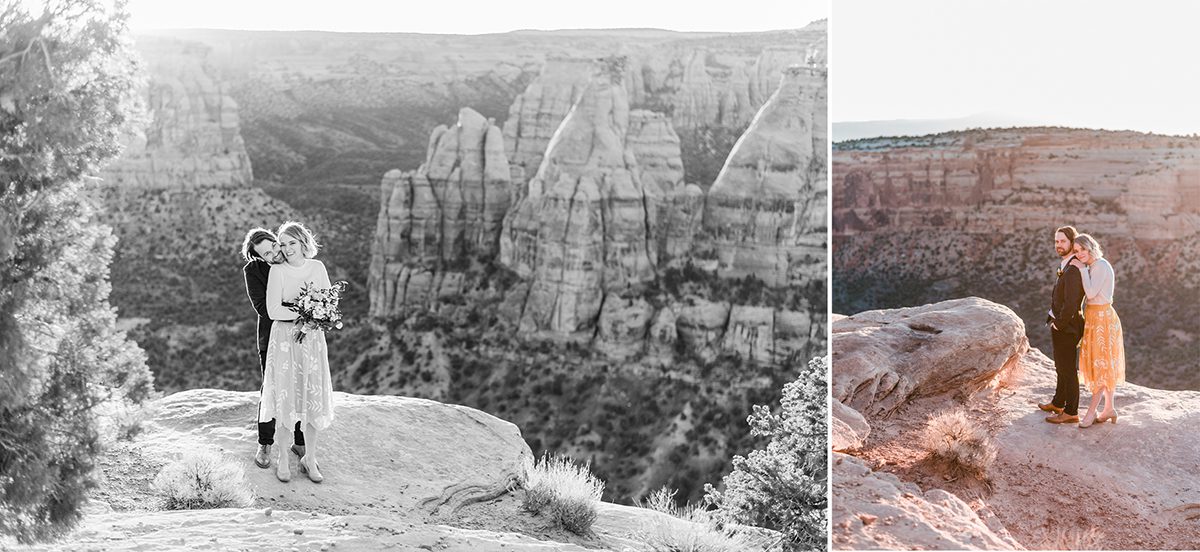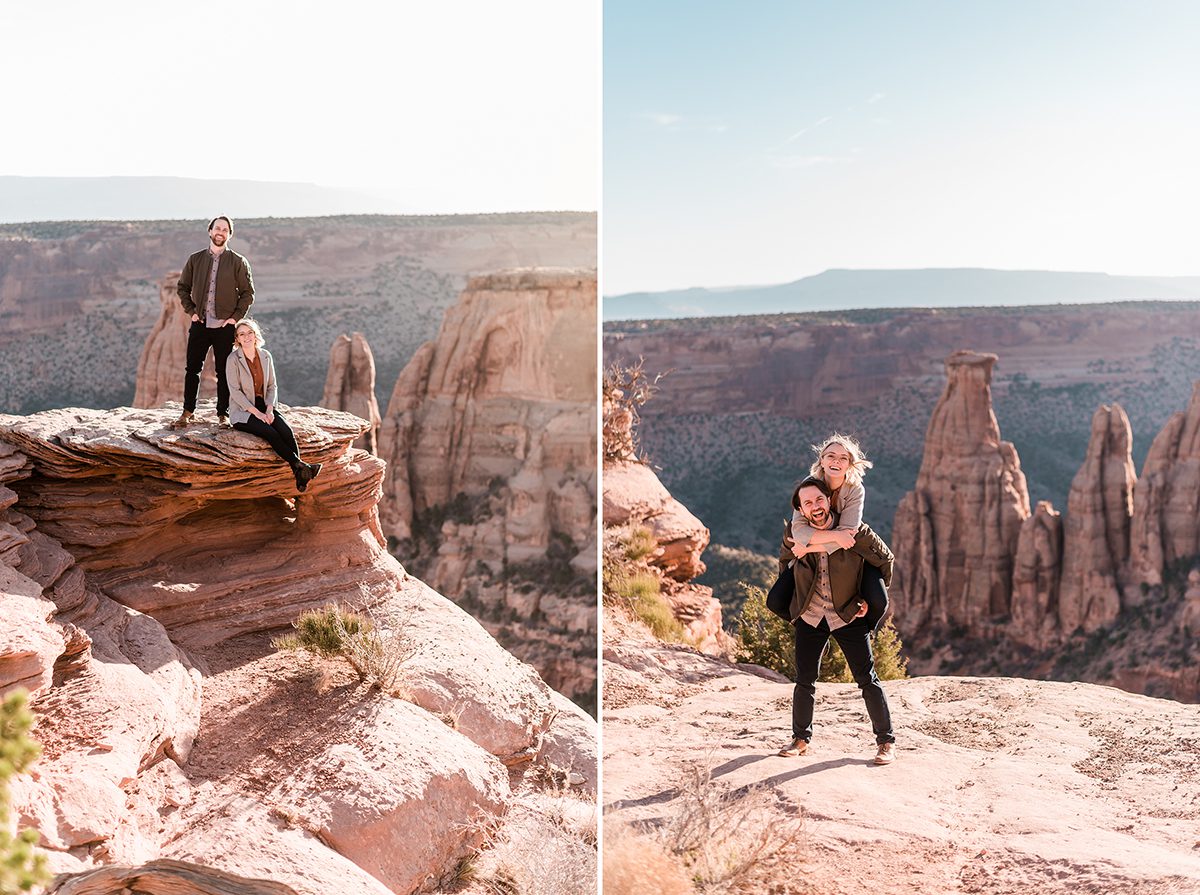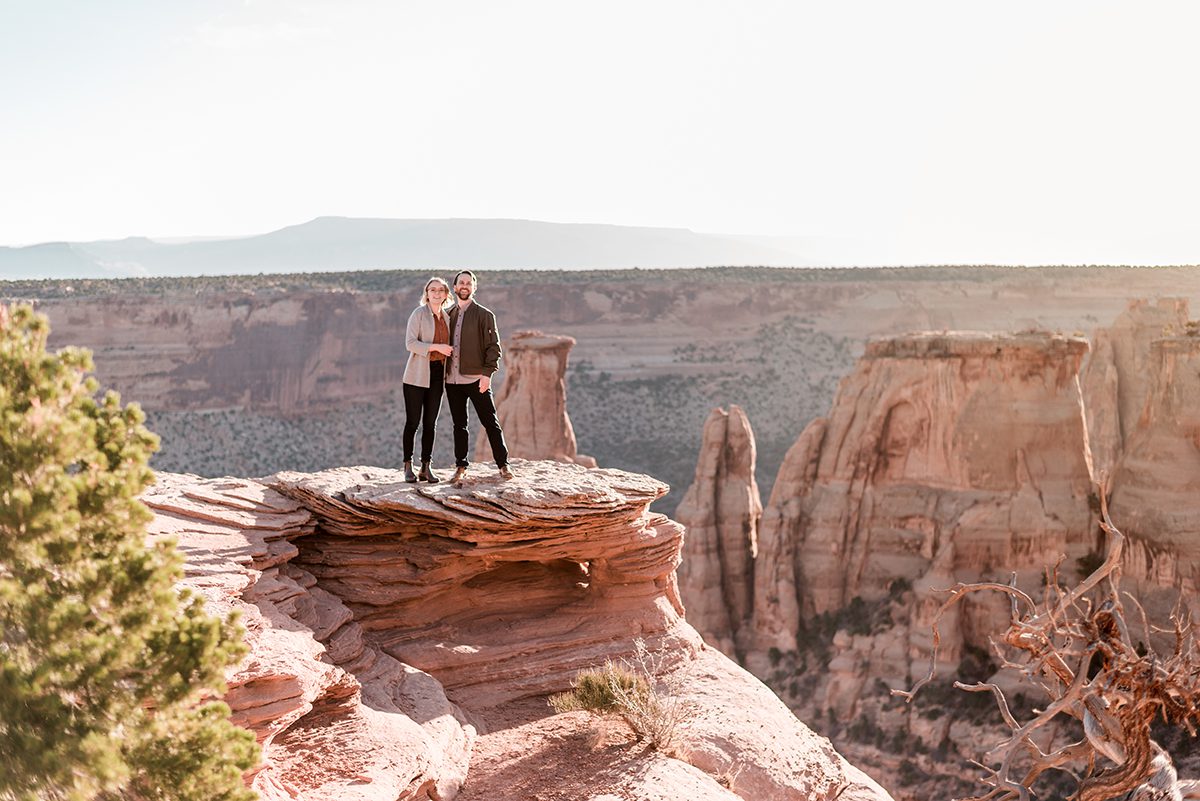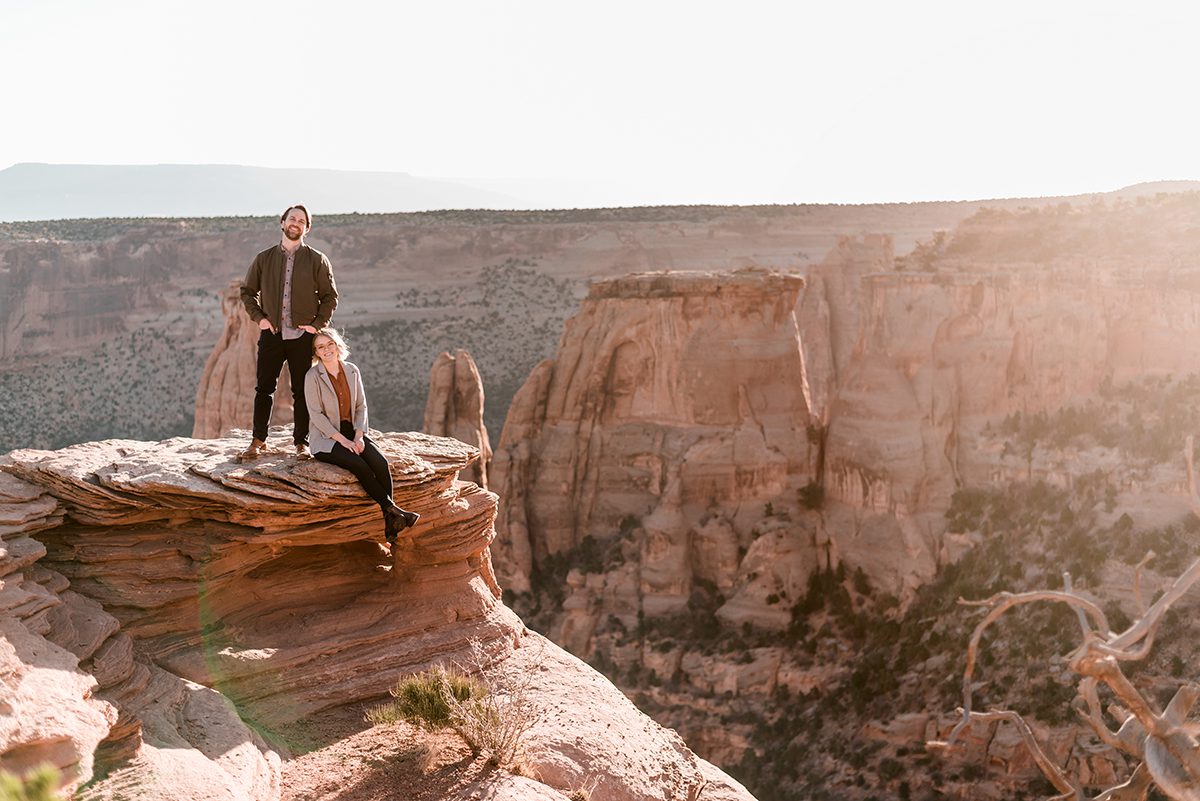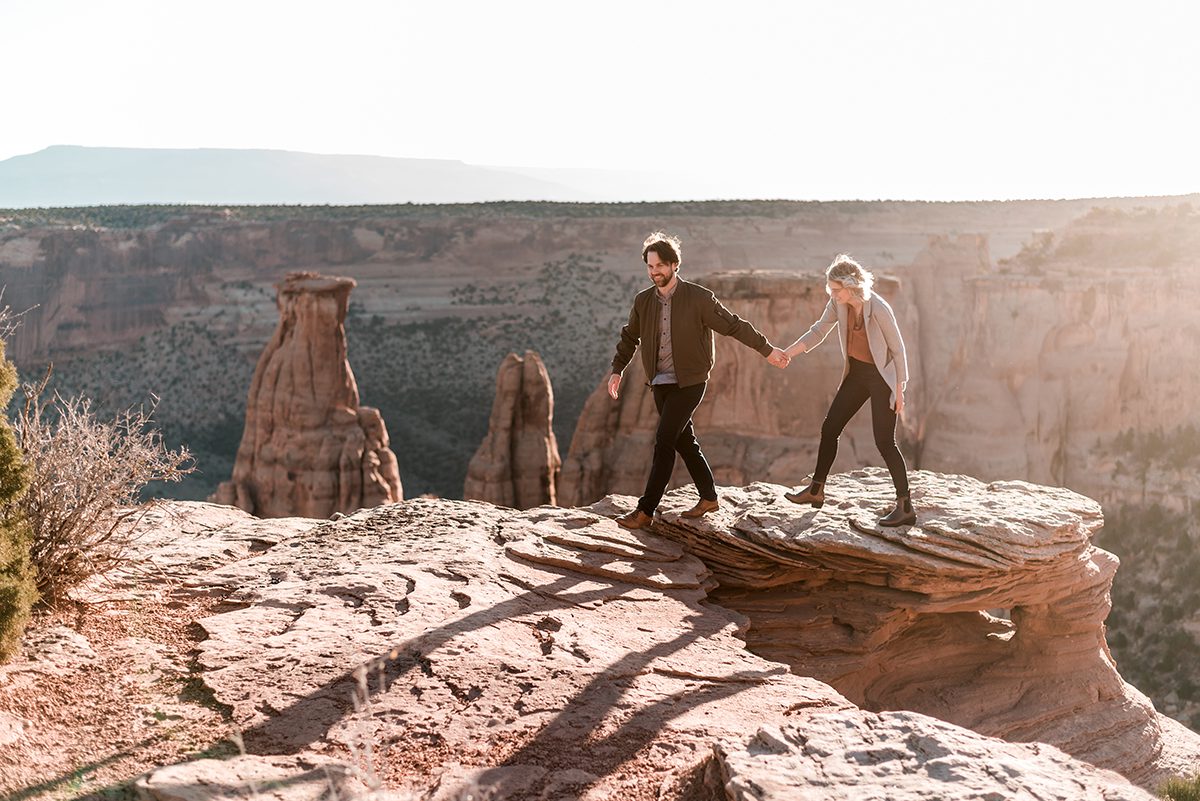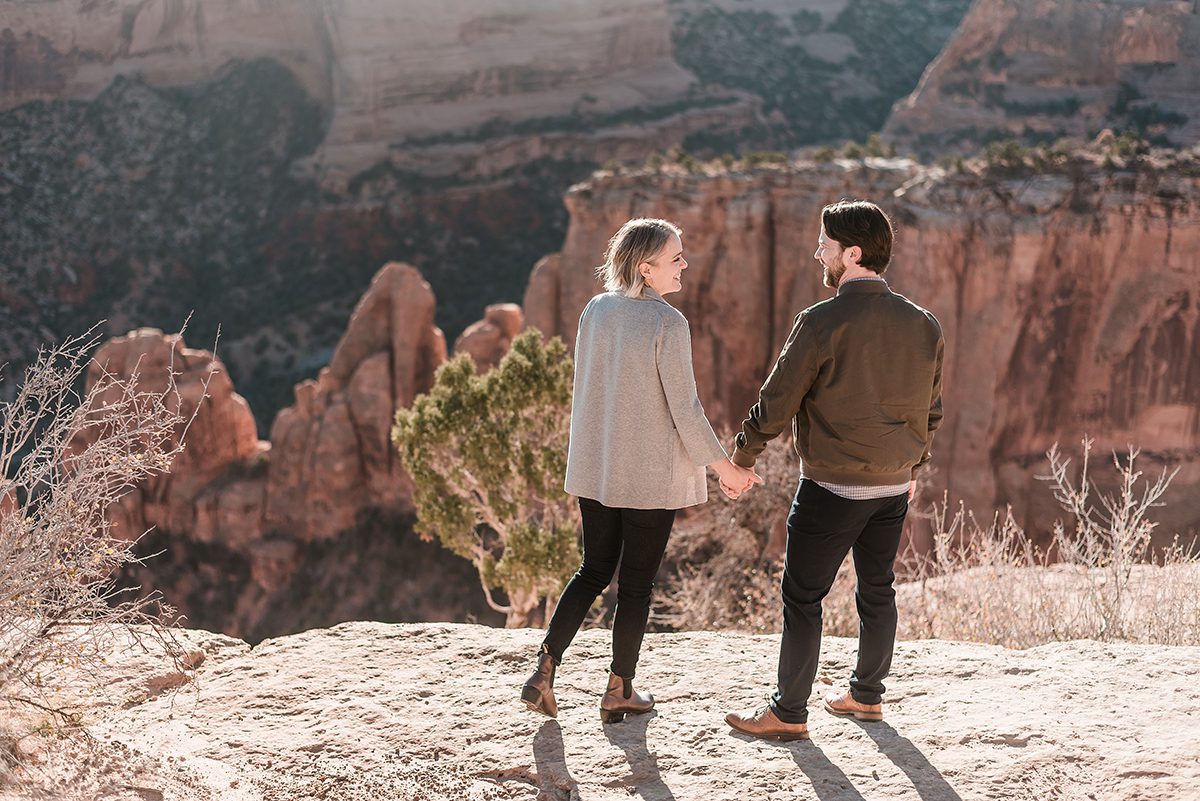 Vendors:
Flowers: Country Elegance Florist
Venue: Colorado National Monument
Photography & Planning: Amanda Matilda Photography