I have been so busy lately getting ready to launch my new venture here on the blog with my weekly western Colorado wedding venues features that I've been woefully falling behind on blogging recent sessions! I'm looking at four days straight of family photos coming up starting today, though, so I thought I'd better get into gear again. A few weeks ago I received a call from Donal asking to set up maternity photos for his expecting wife while they were in the area (from Minnesota!) for a few days. We set up their Grand Mesa maternity photos for that weekend and I met them not really knowing what was in store.
We met up at the local coffee shop in Mesa and talked about their inspiration and desires for the session. Throughout our time together I got to hear about how Becca's father came into some land in the middle of nowhere in Colorado – or that's how it felt to someone from out of state! He came out years ago to see his new property and fell in love with the area. Over the years he built up a driveway to access the land, and eventually added a small cabin to the property. Becca and her family were able to come see the place, and while her father considered selling, she told him he couldn't. Everyone who sees this land falls in love with it! Sadly Becca's father has since passed, but she and Donal come out a few times a year to spend time in this beautiful area and upkeep the cabin.
We started the session with some quintessential "Grand Mesa" shots with the national forest sign, the aspens, and the overlook at Powderhorn with some amazing views. The goal was to capture their first pregnancy in this place they hold so dear. Eventually we made our way up to the property, and as the clouds parted while the sun set over the area I could see why they love it so much. The land sits on top of a "mountain" on the side of the mesa, partly accessible only be 4-wheeler (music to my ears!) with nearly 360 degree views of the surrounding area. We marveled at the views as we continued the session, capturing my favorite moment: when the mountains turn purple.
I so loved my time with these two and their baby bump – due in January! I can't wait to meet the little one when they bring them out to introduce them to this amazing area. Check out some of my favorites from their Grand Mesa maternity photos: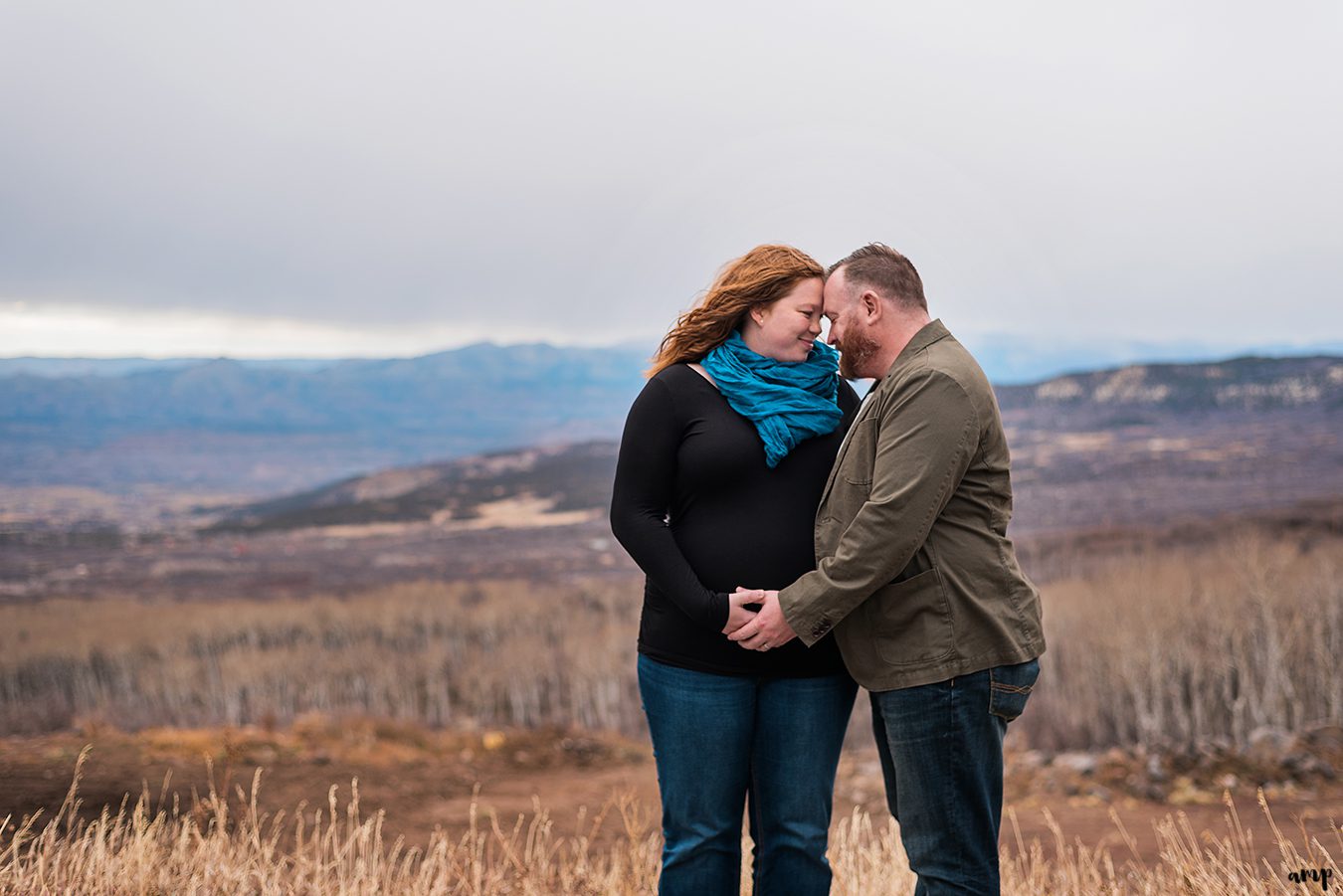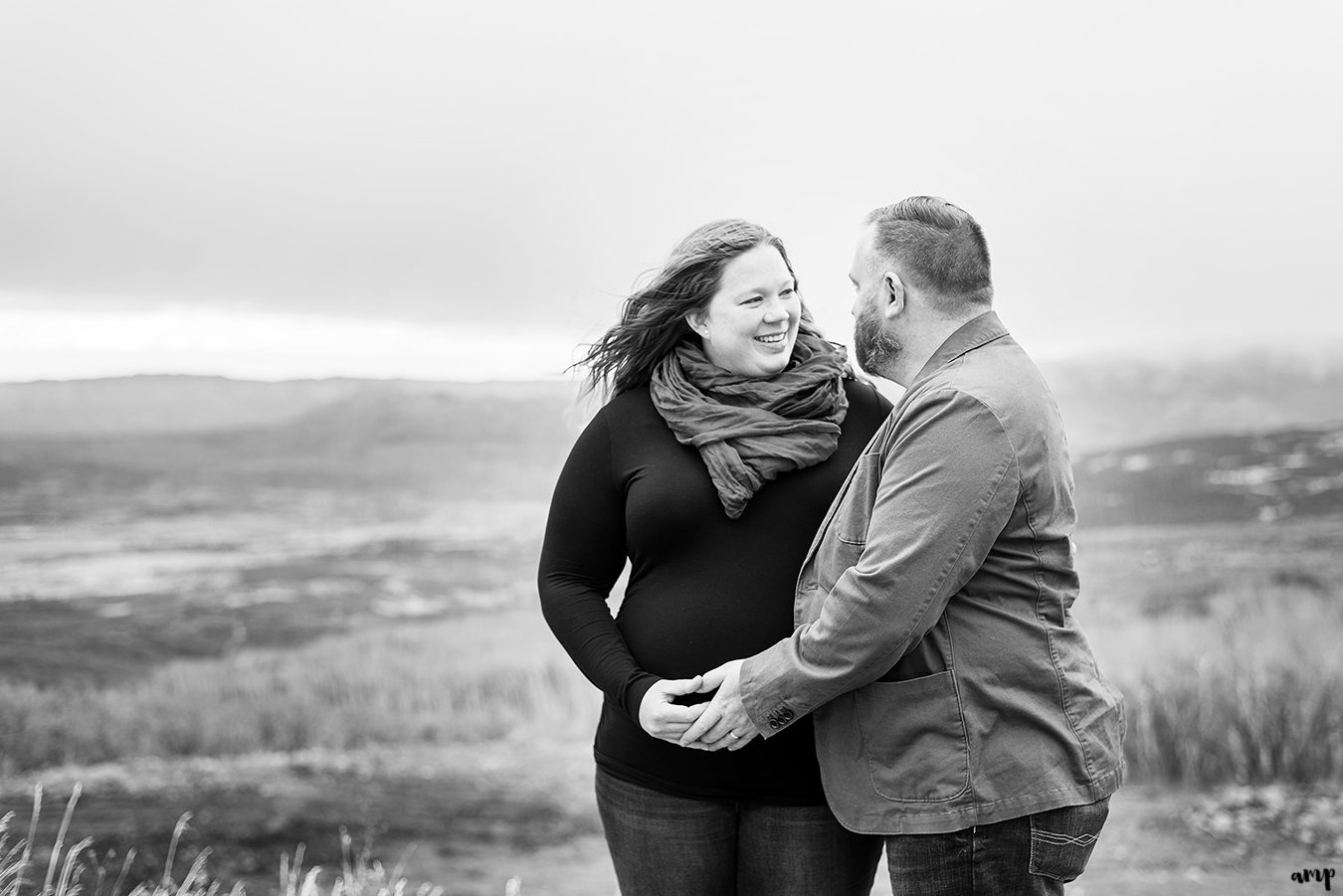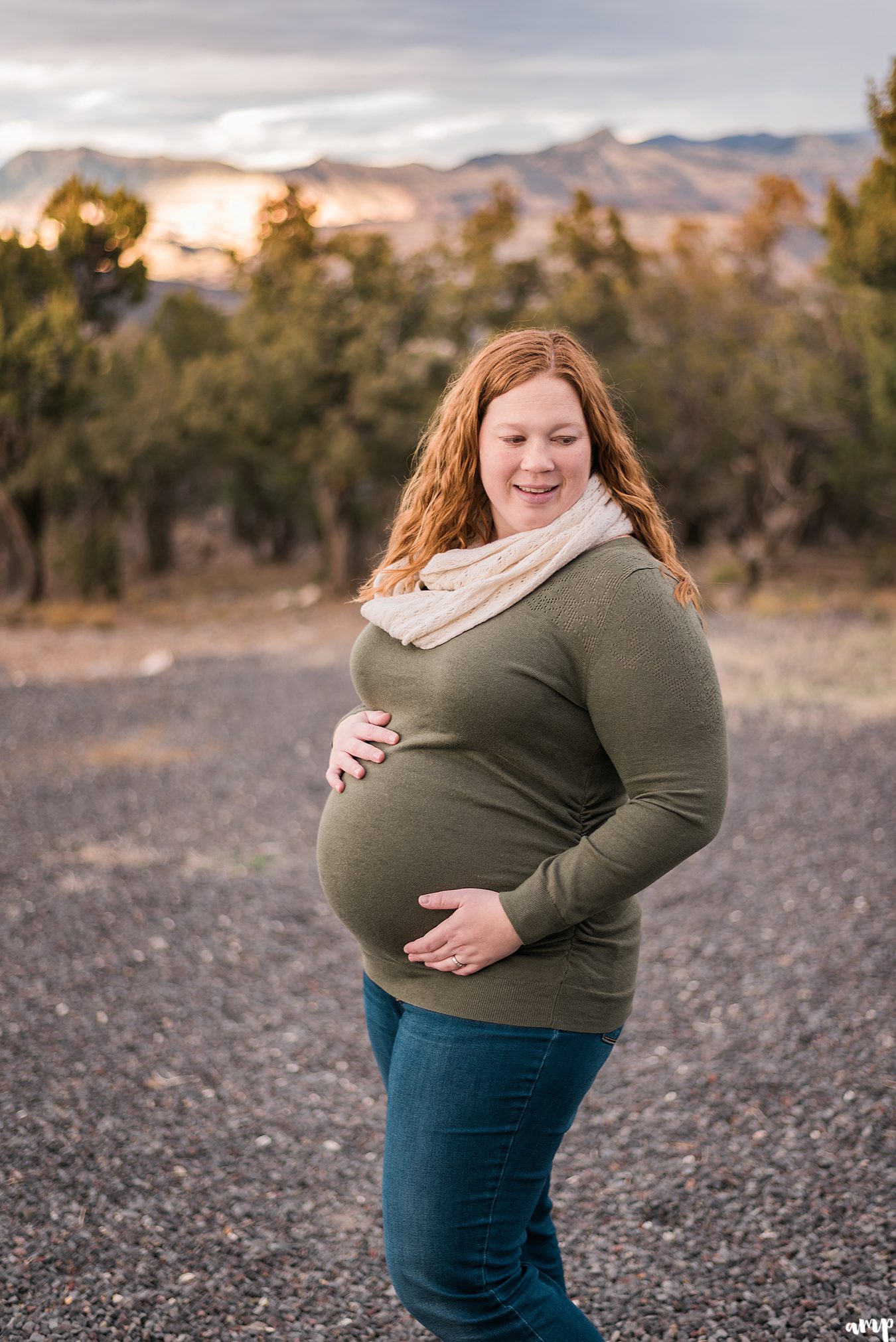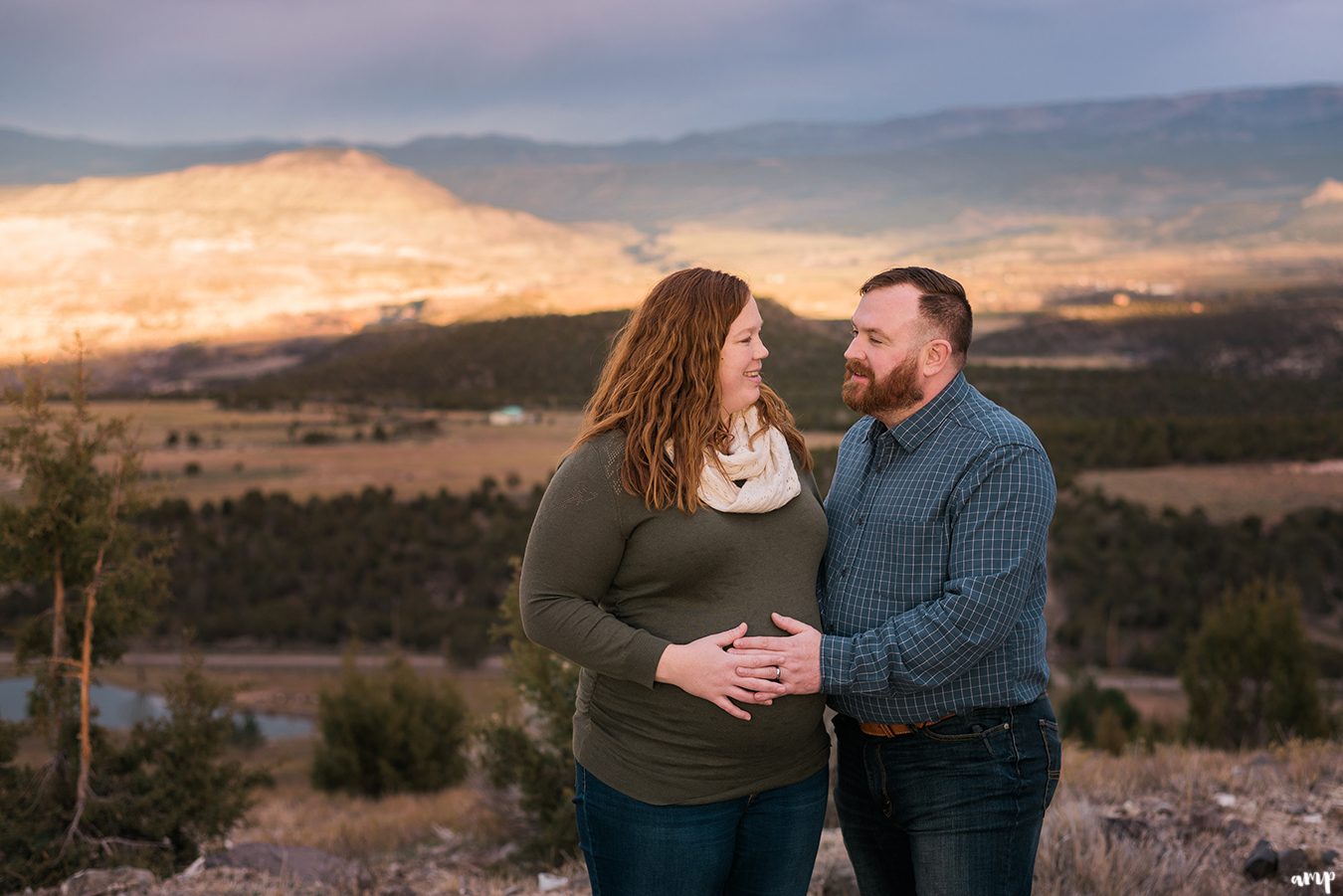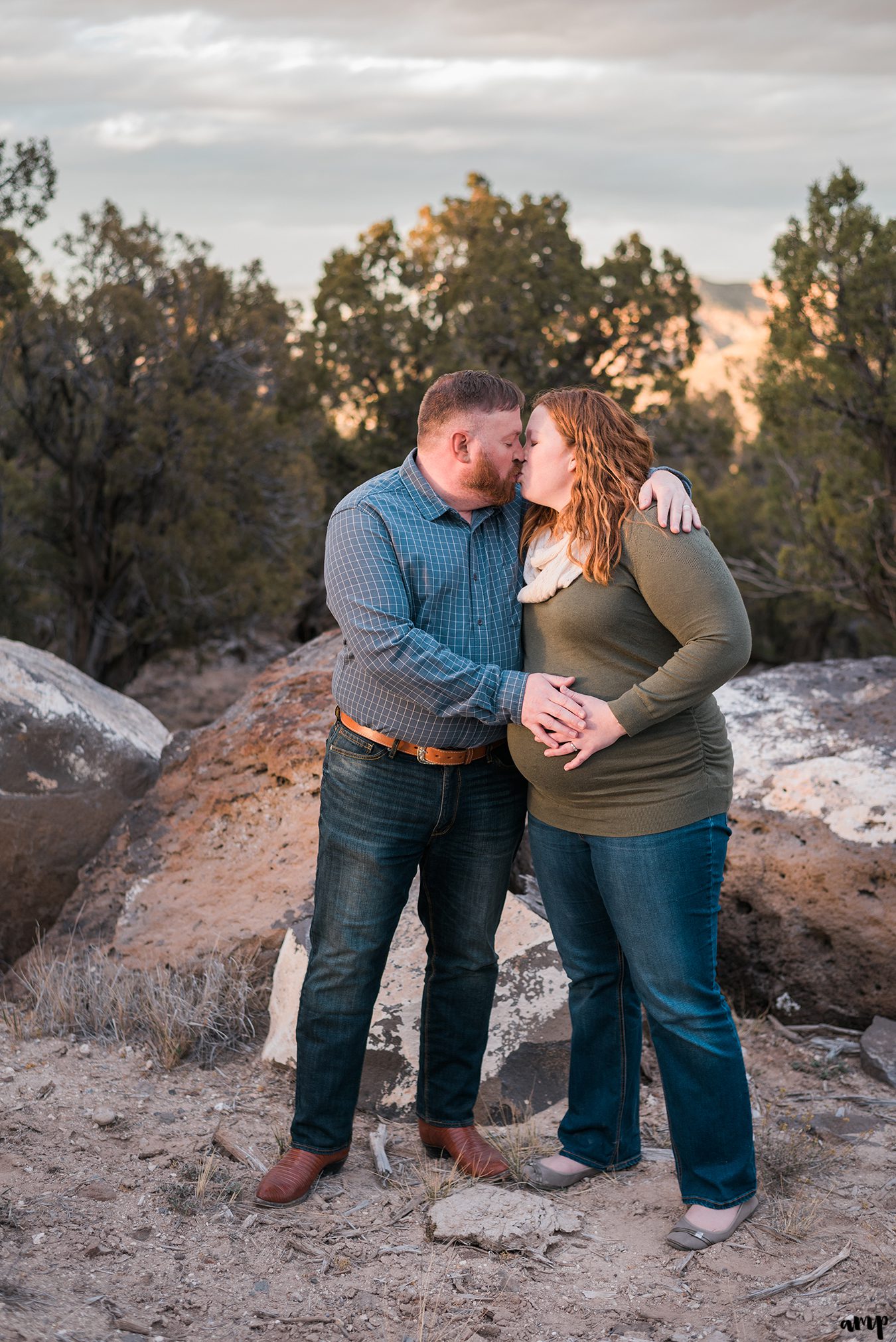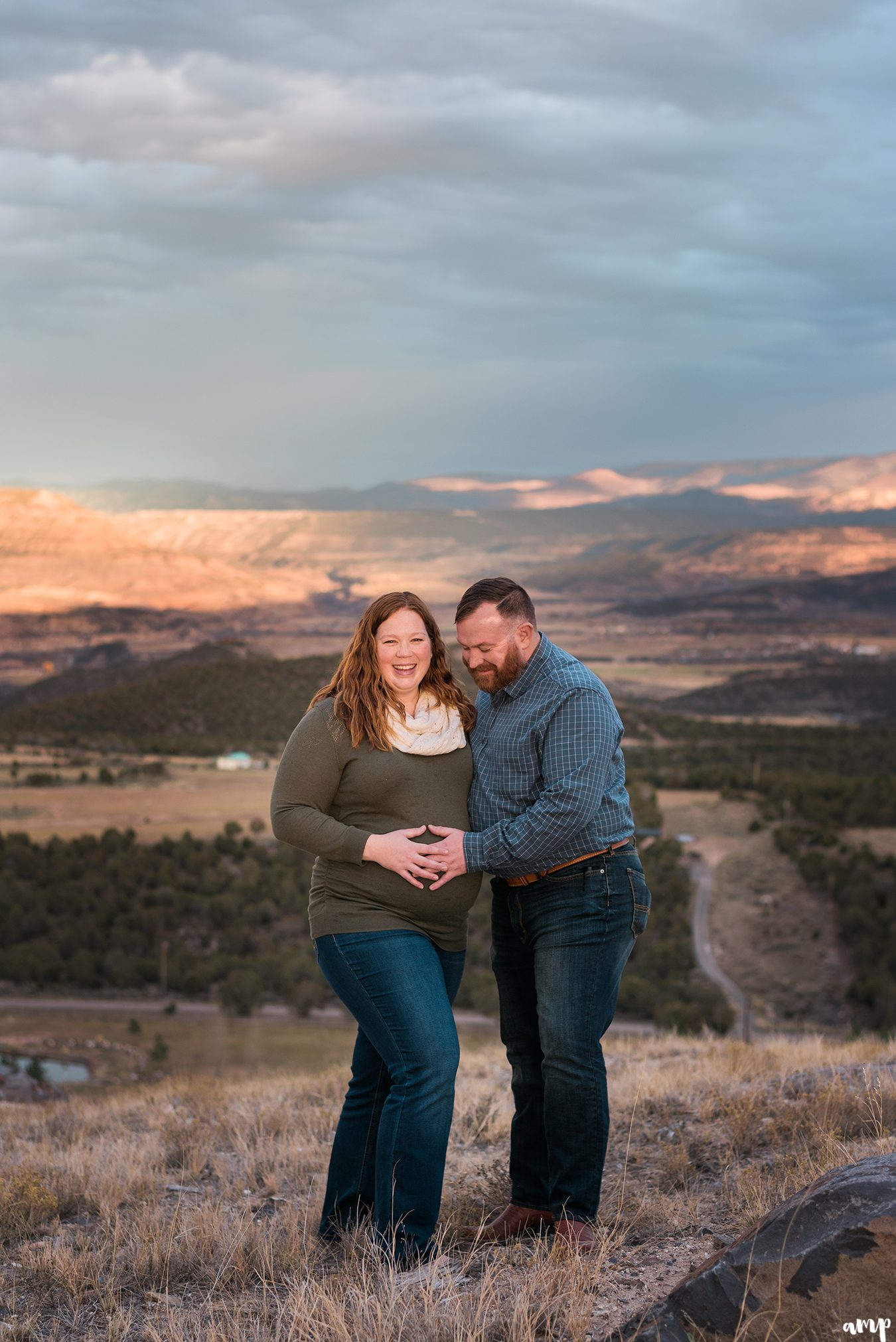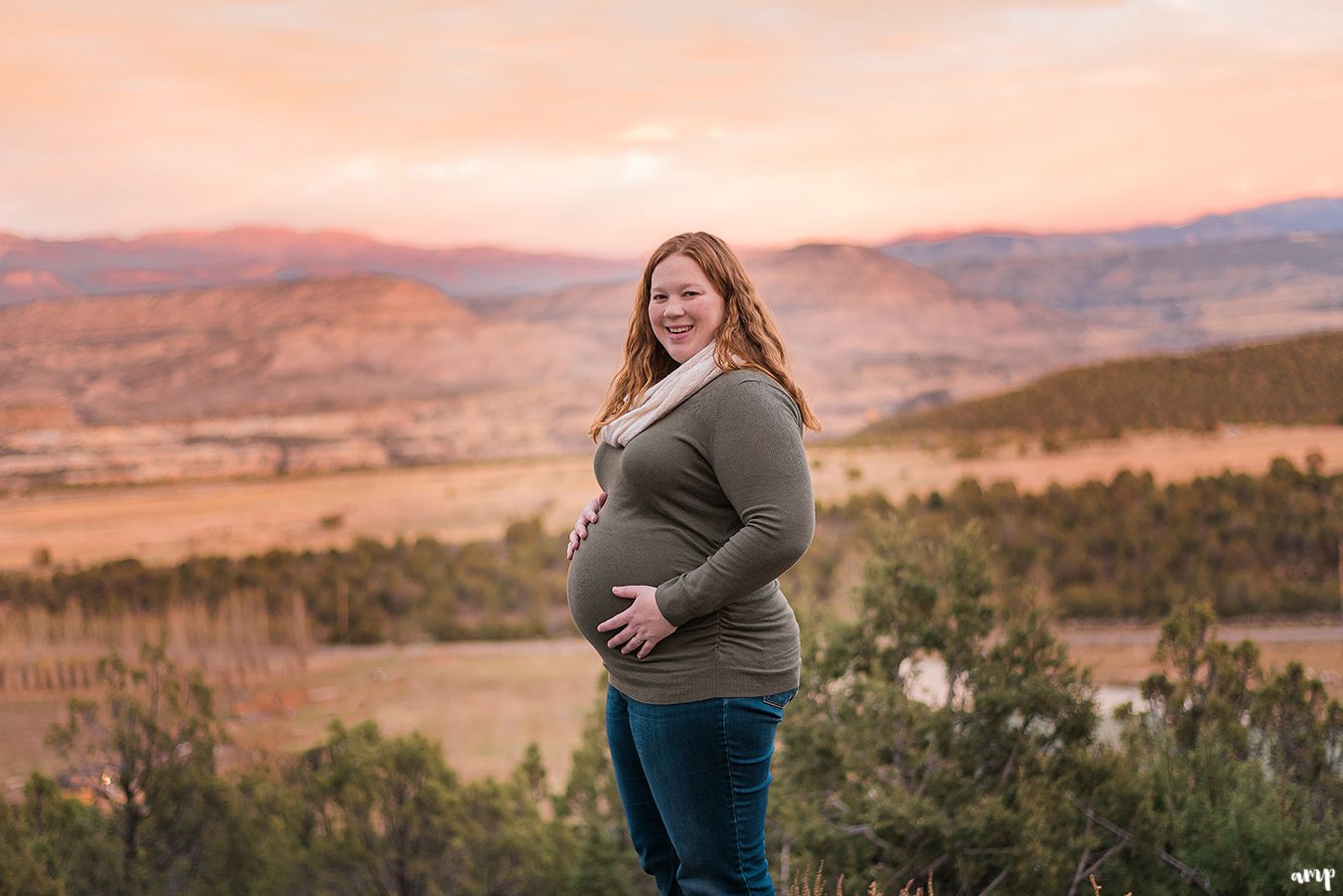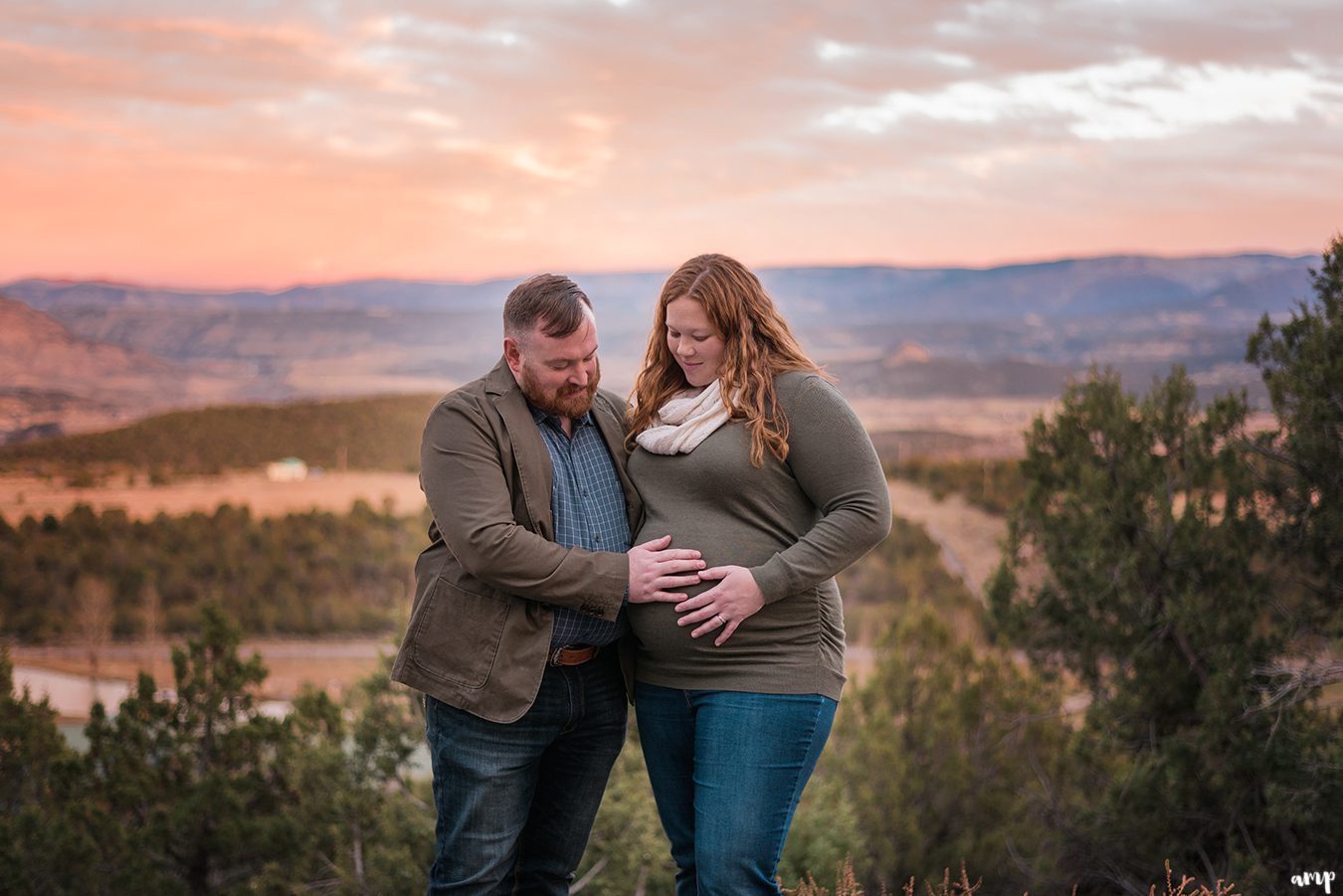 Interested in booking your own maternity photos? Let's chat!
xo,