When you're planning and budgeting for your wedding, you will quickly realize just how many little things add up. There are so many unexpected wedding costs that couples don't think about until they appear! Let's dive into the top 7 unexpected wedding costs you should expect.
Postage
Save the dates, thank you cards, invitation suites… there are a lot of printed materials being mailed out before and after your wedding. United States stamps cost 55 cents each, which adds up when you have 100-200 guests! You should also consider if your invitation suite is heavier than the standard single-stamp rate, which could result in even more postage expenses.
Insurance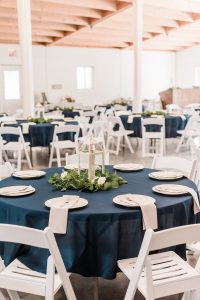 Another unexpected wedding cost is event insurance. Some venues require this for their rentals, but even if you're not required to have it, event insurance can really protect you from damages, cancellations, weather, and more. Ask the venues you're touring if this is a requirement for rental while you're doing your search.
Vendor Meals
When your photographers, videographers, planners, DJ, and other vendors are working your wedding day for five to ten hours, it's important to either feed them dinner or give them a break for the dinner hour. Don't forget to include these vendors in your guest count for catering!
Gratuities
It's customary to tip certain vendors who are working your wedding. While some aren't required, it's still a nice gesture for workers and businesses who have done an exceptional job to make your wedding day everything you've dreamed of! Don't forget to account for these gratuities when you're planning out the budget for your wedding.
Trials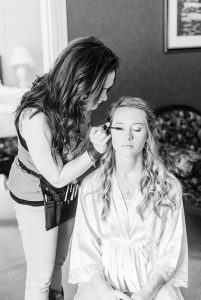 From hair and makeup to catering and cakes, some wedding pieces require tastings and trials before the big day. While some of these businesses work these trials into their fees, every business is different. While you're booking your team, ask about how they handle these processes so that there are no unexpected costs to you.
Clean Up
Even if you hire a wedding planner or coordinator for your wedding, there may be extra fees for clean up and breakdown at the end of the day. When you're hiring a planner and/or venue ask if this service is an additional fee!
Restrooms
It might sound really silly, but especially here on Colorado's western slope, considering your restroom needs is actually an often overlooked wedding expense! Whether you're getting married on a ranch or mountain estate, there might not be a formal restroom – leading to the need to book portable restroom services. Don't forget to consider this as you're touring venues, and look into costs before making a final decision so that this extra expense isn't a surprise!