Elizabeth said she knew right away that they wanted to hold their elopement on the Colorado National Monument. "I love that the Colorado National Monument is such a huge part of this area. We came here 4 years ago for work and absolutely love the area. I wanted our event and photos to showcase some of the beauty of this area!"
I met the two of them at a predetermined spot in the park for their ceremony, with an incredible backdrop of dozens of layers of red rock behind. Blaine, their officiant, led them through a beautiful ceremony that included probably my favorite "unity ceremony" of all time — building a cairn.
Traditionally, a cairn is a mound of stones built as a memorial or landmark. Cairns around here are used to indicate the path of a trail over the slickrock of the desert. Without footprints to track, it can become hard to keep the path of the trails in the area without these indicators! Josh and Elizabeth collected a number of rocks from meaningful times and places to their story, and brought them to their wedding. From a rock representing the monument and GJ, to a quartz stone and a rock that Elizabeth once gave Josh to top it all off, they created a cairn tower together to symbolize their path to a future together. It makes a pretty great keepsake, too — and you all know how much I love a keepsake!
Blaine finished the ceremony with a blessing, and afterward the couple shared a shot of whiskey and cupcakes from a local cupcake place. Elizabeth's mom even made the cake toppers which were super cute! Throughout the portraits after their ceremony, Josh was a champion at overcoming his fear of heights and putting up with my obsession with the views over the cliffs haha. As the sun sat, the two changed into more casual "them" kind of clothes, each sporting a "Mr." and "Mrs." t-shirt to commemorate their new status! Nothing says you have to stay dressed up the whole time during your elopement! Elizabeth and Josh, thank you so much for inviting me to document your intimate wedding evening. Enjoy some of my favorite moments from their elopement on the Colorado National Monument: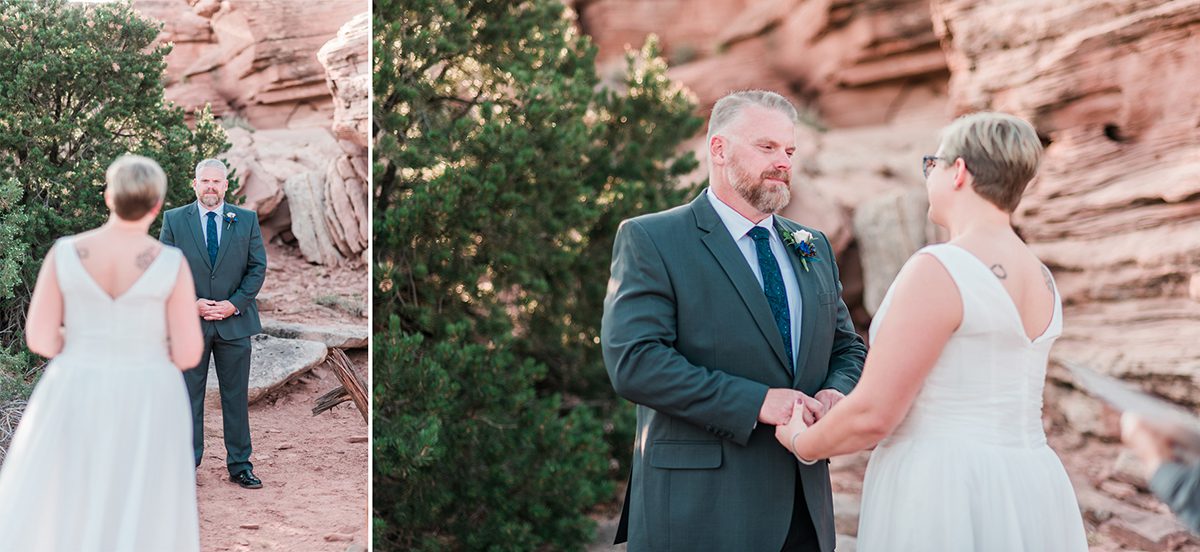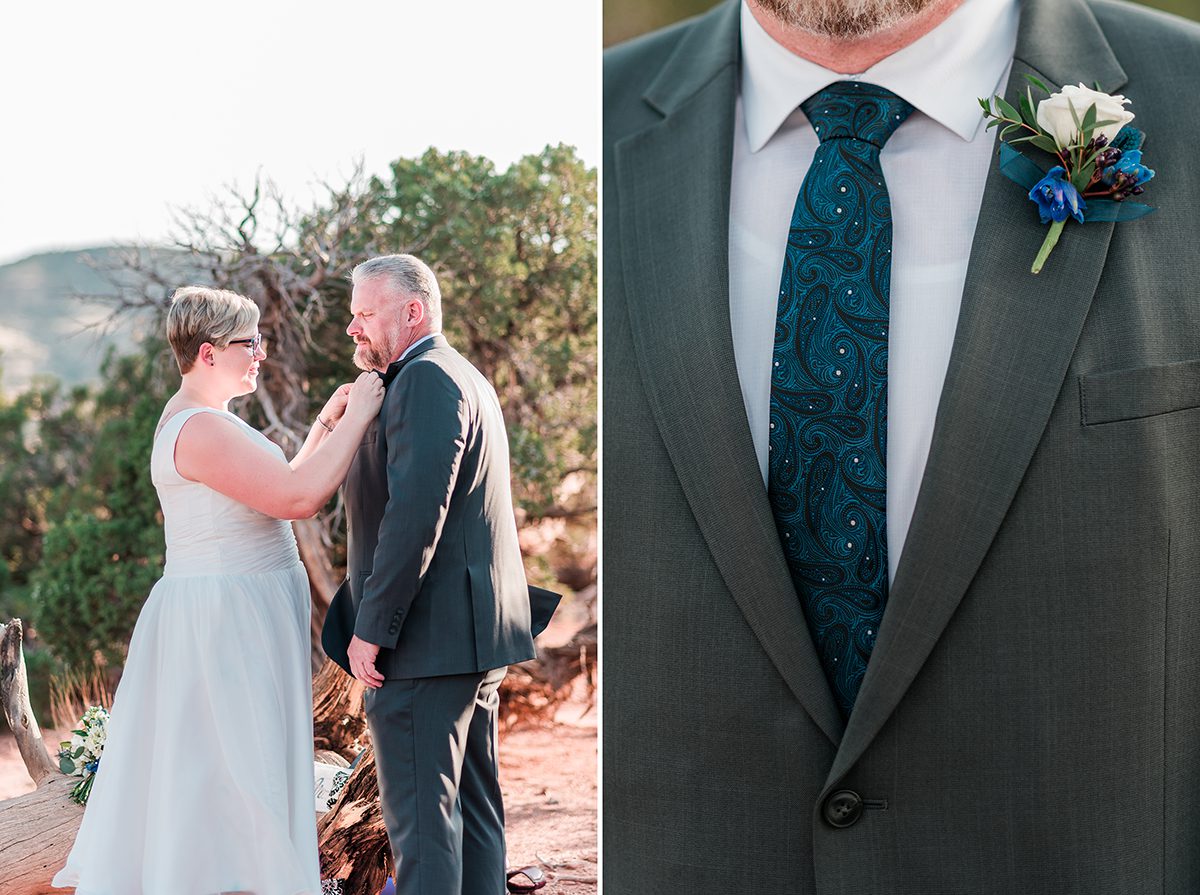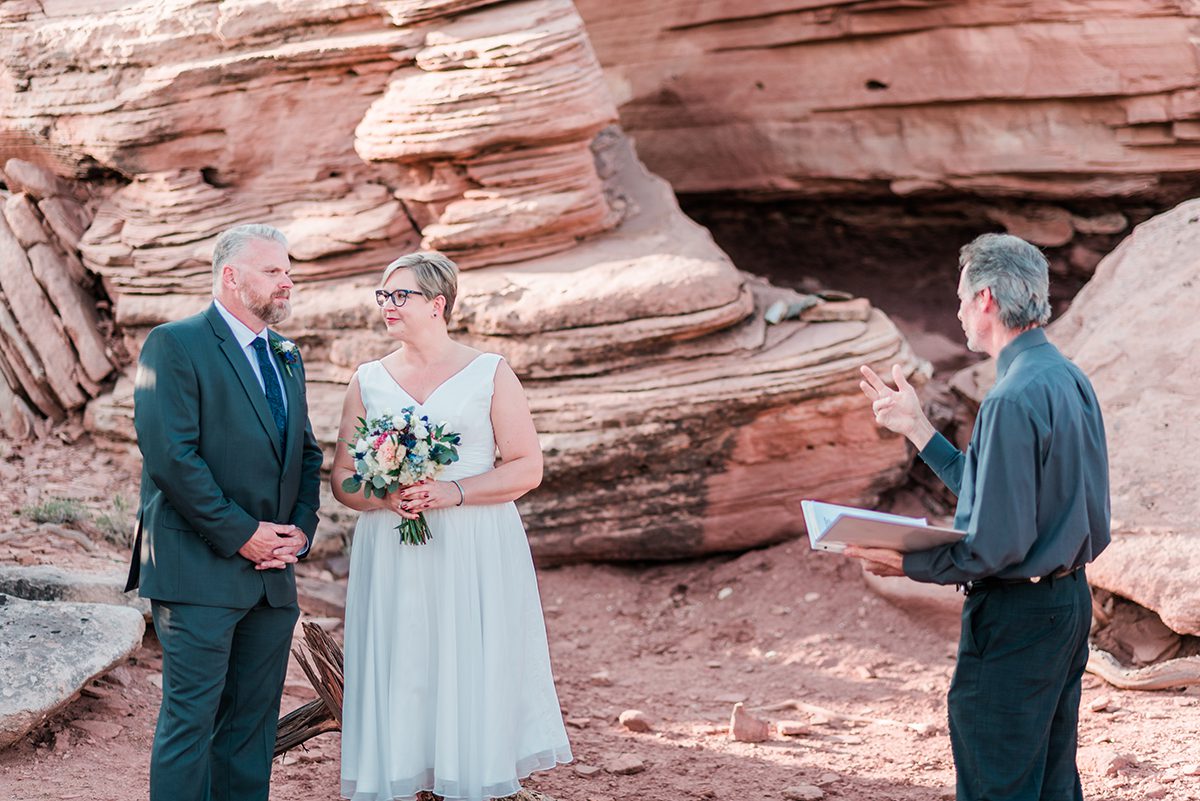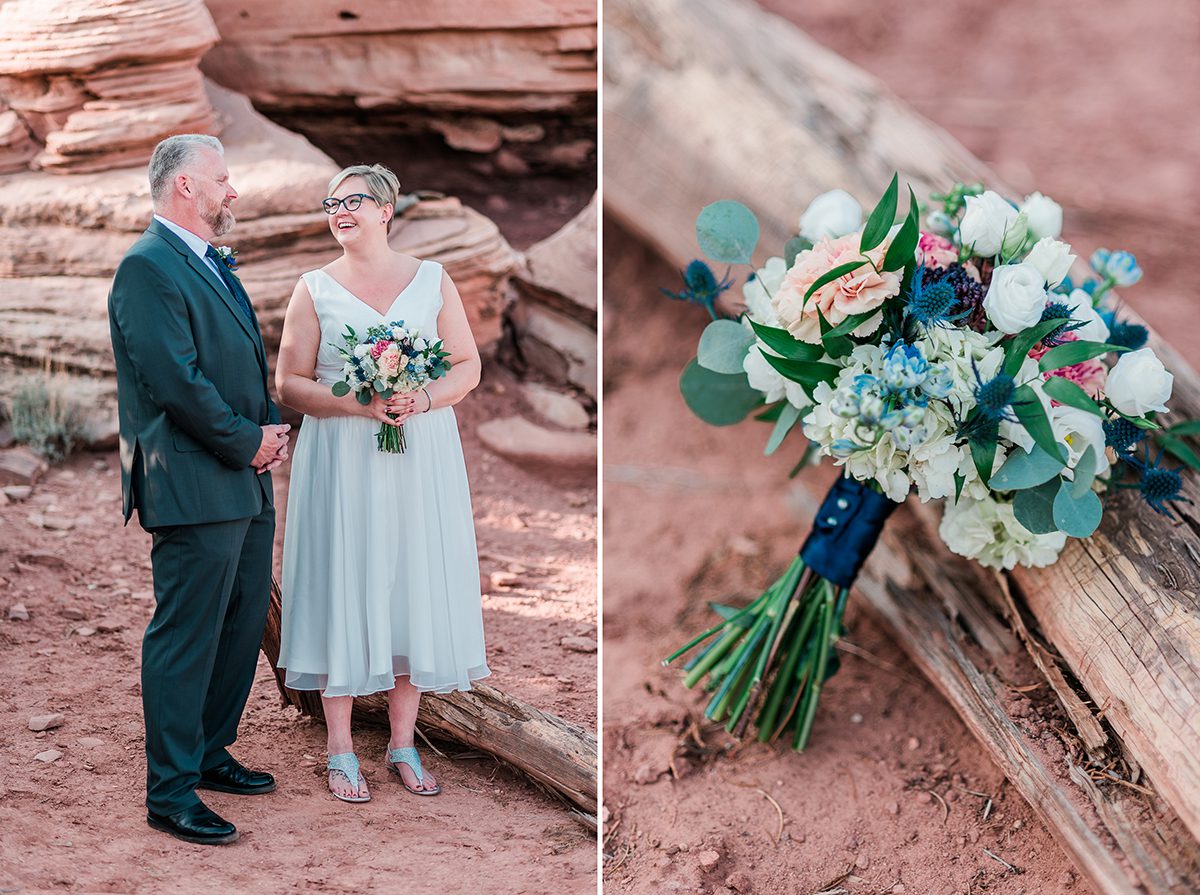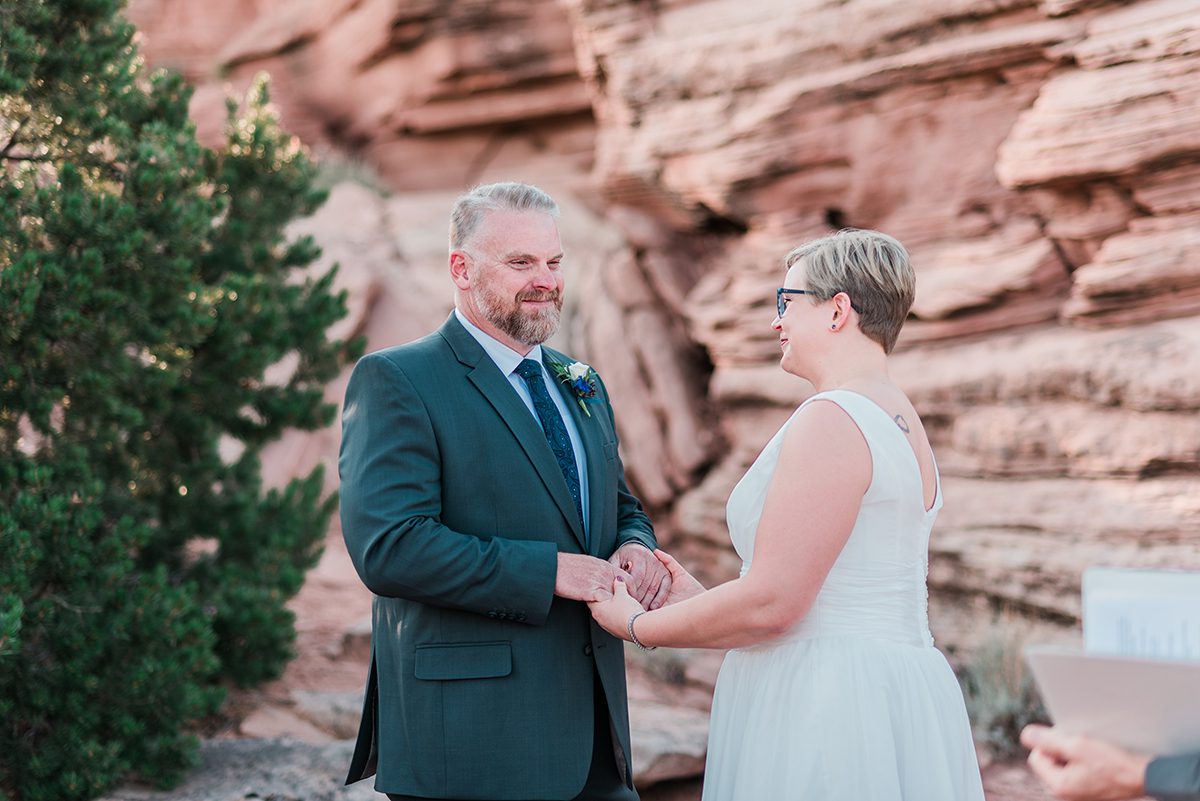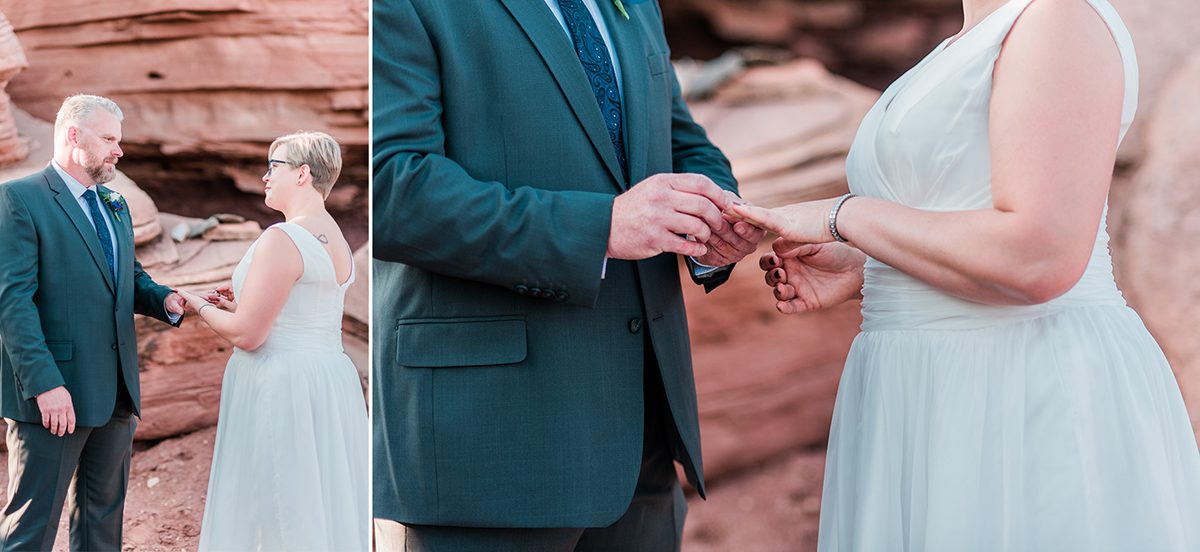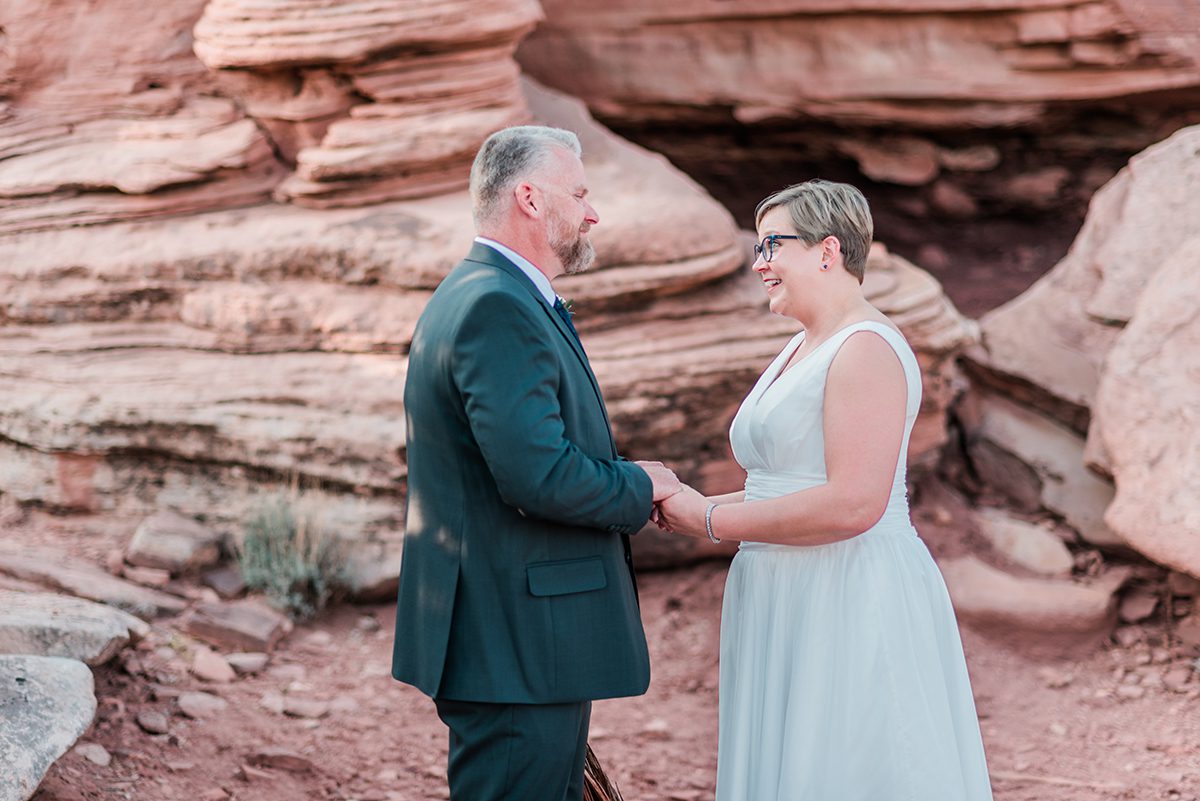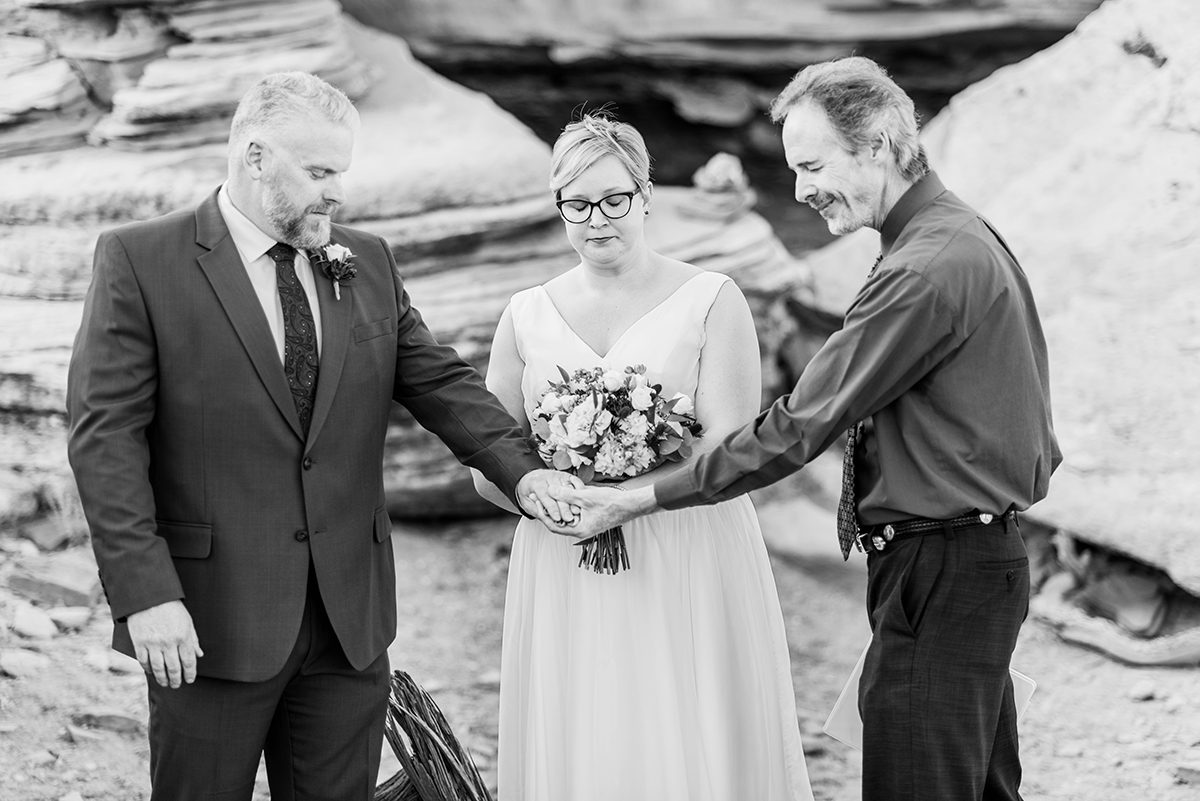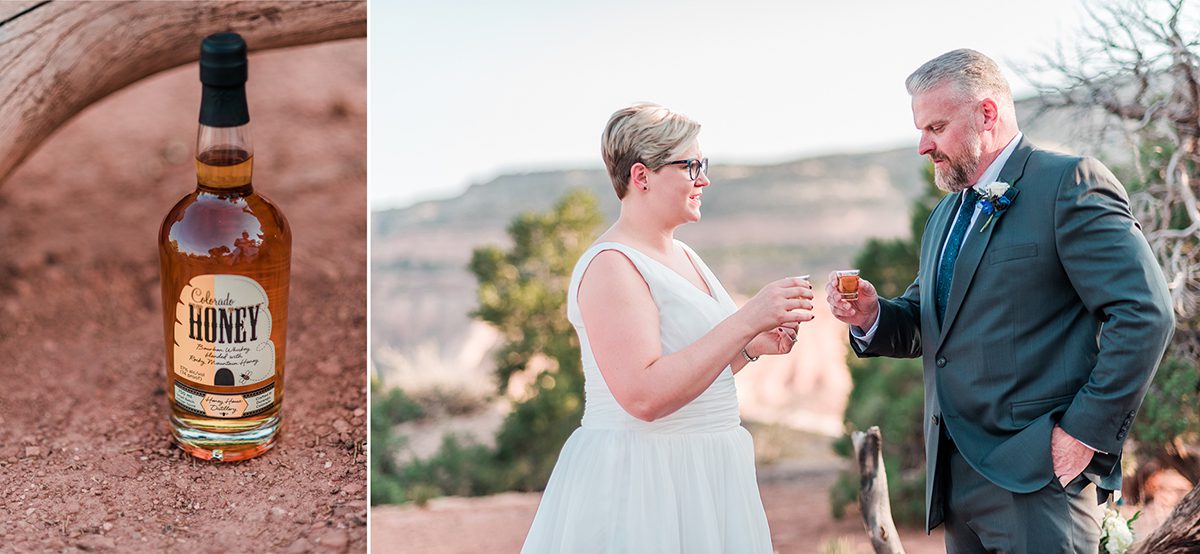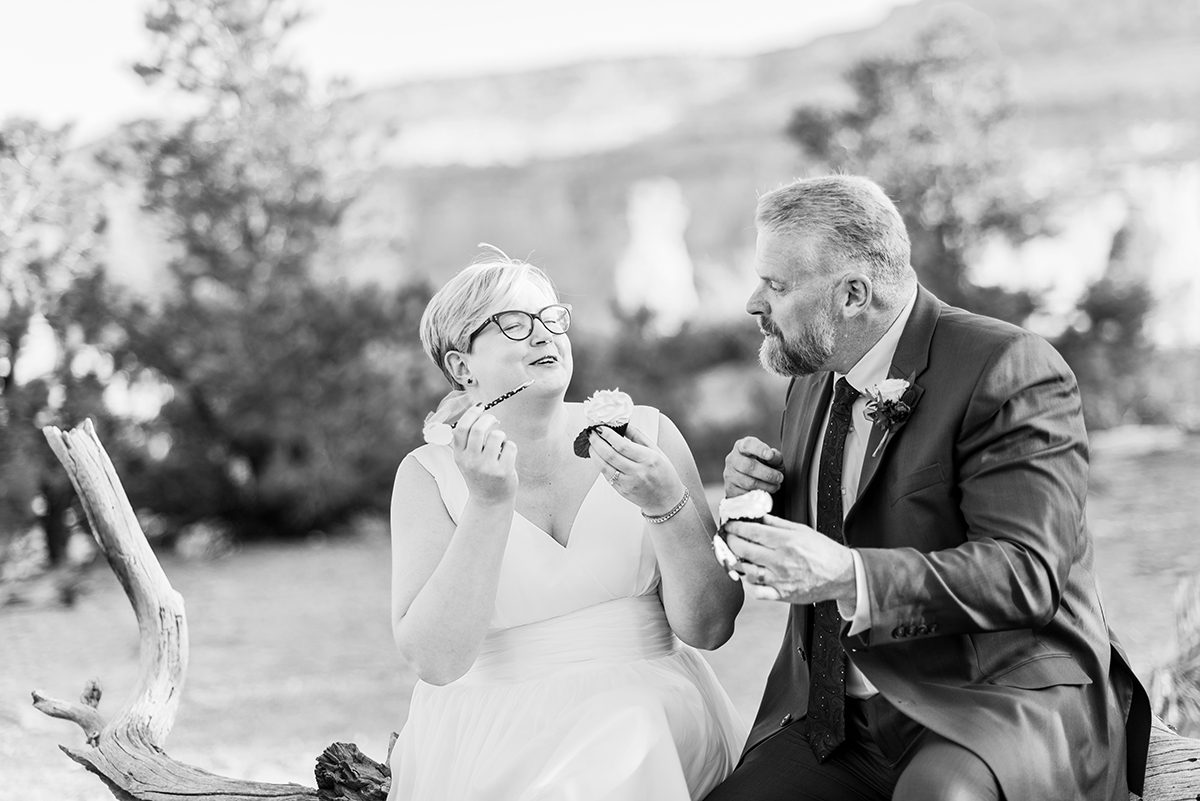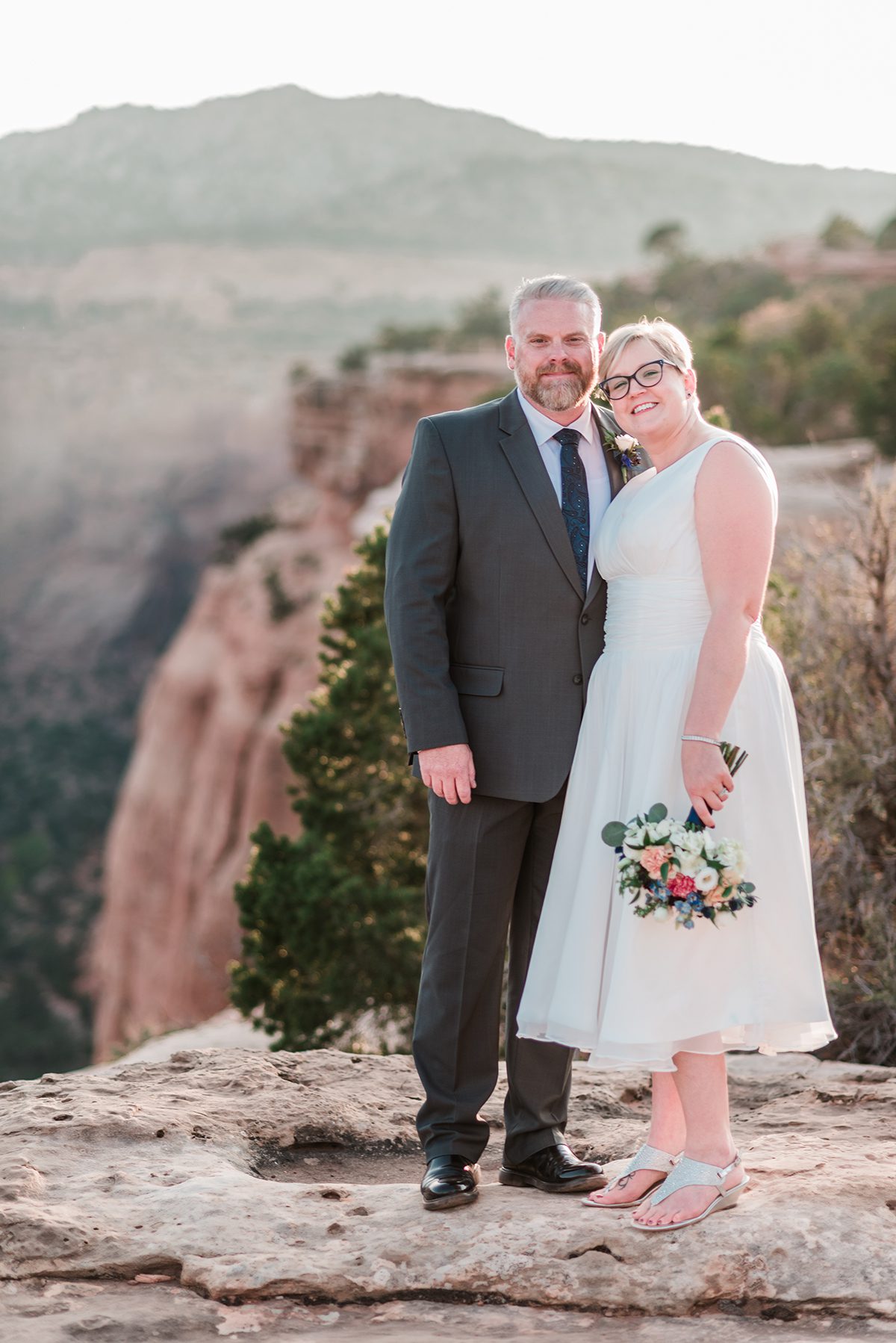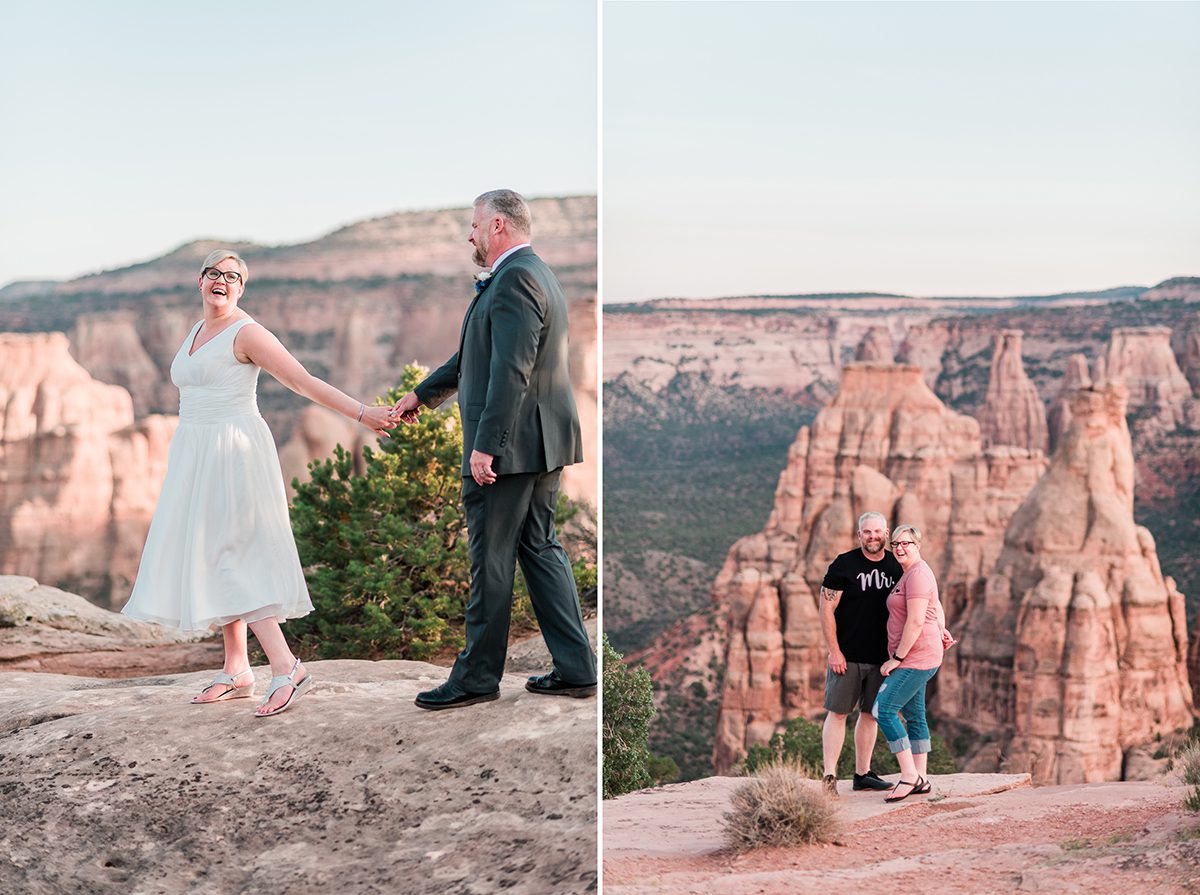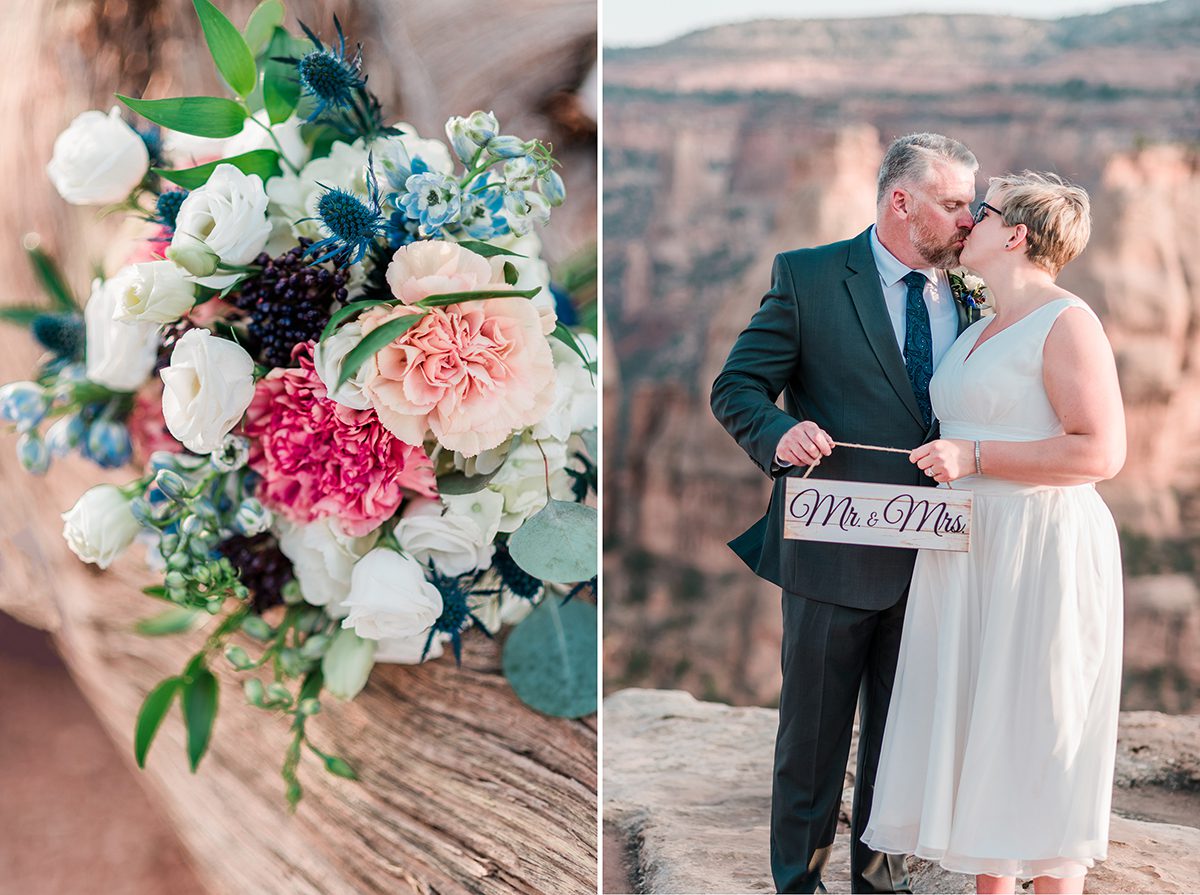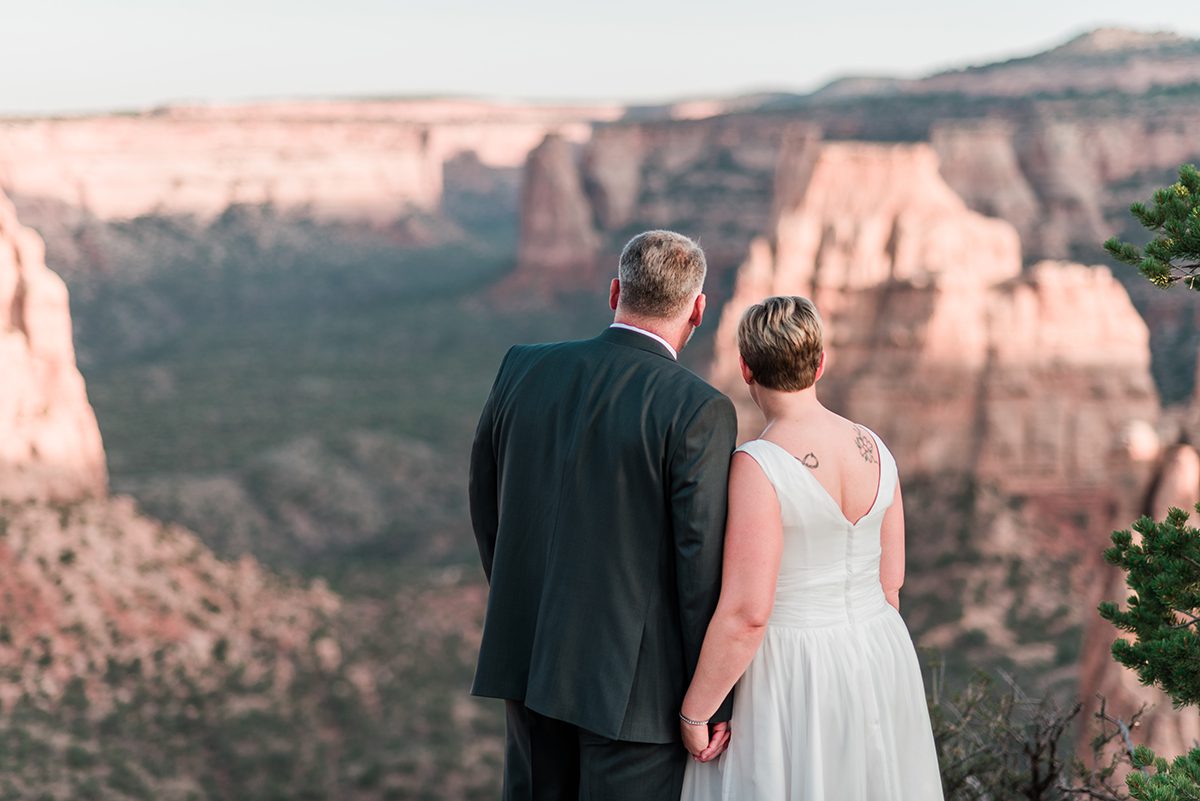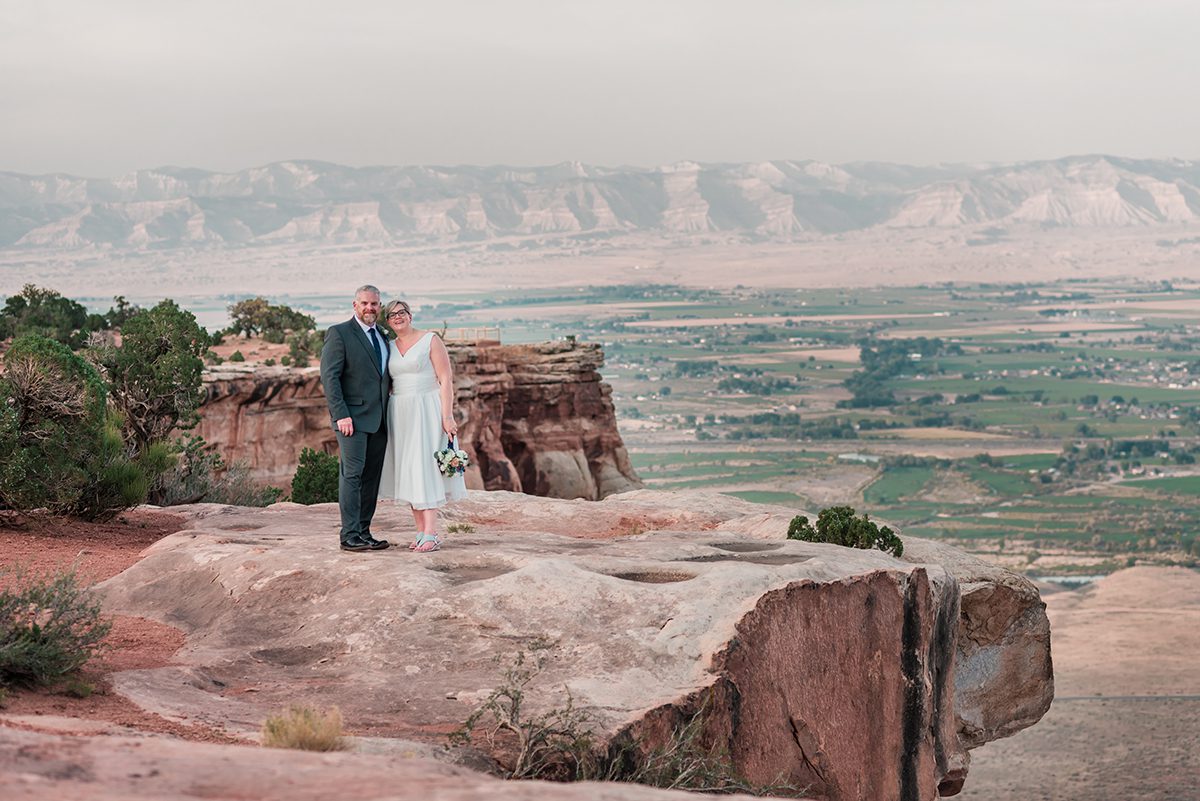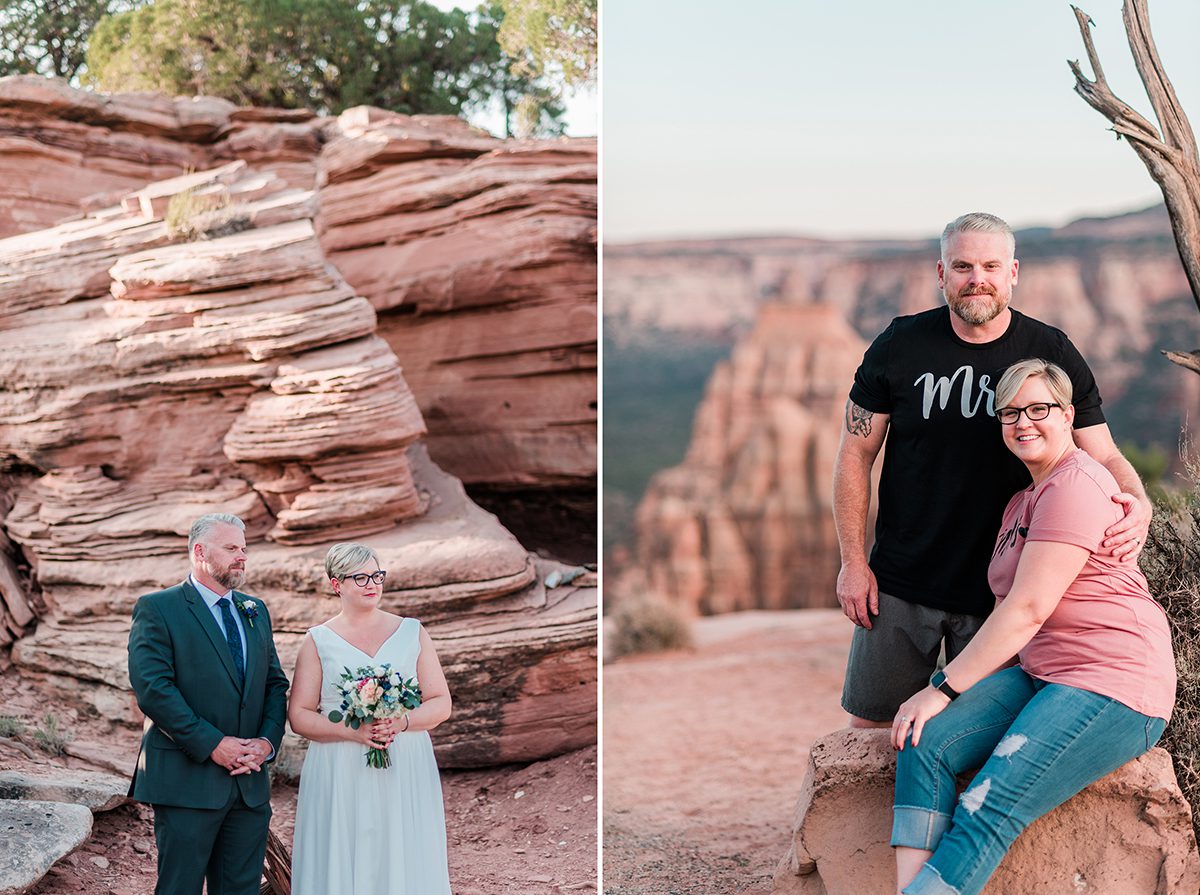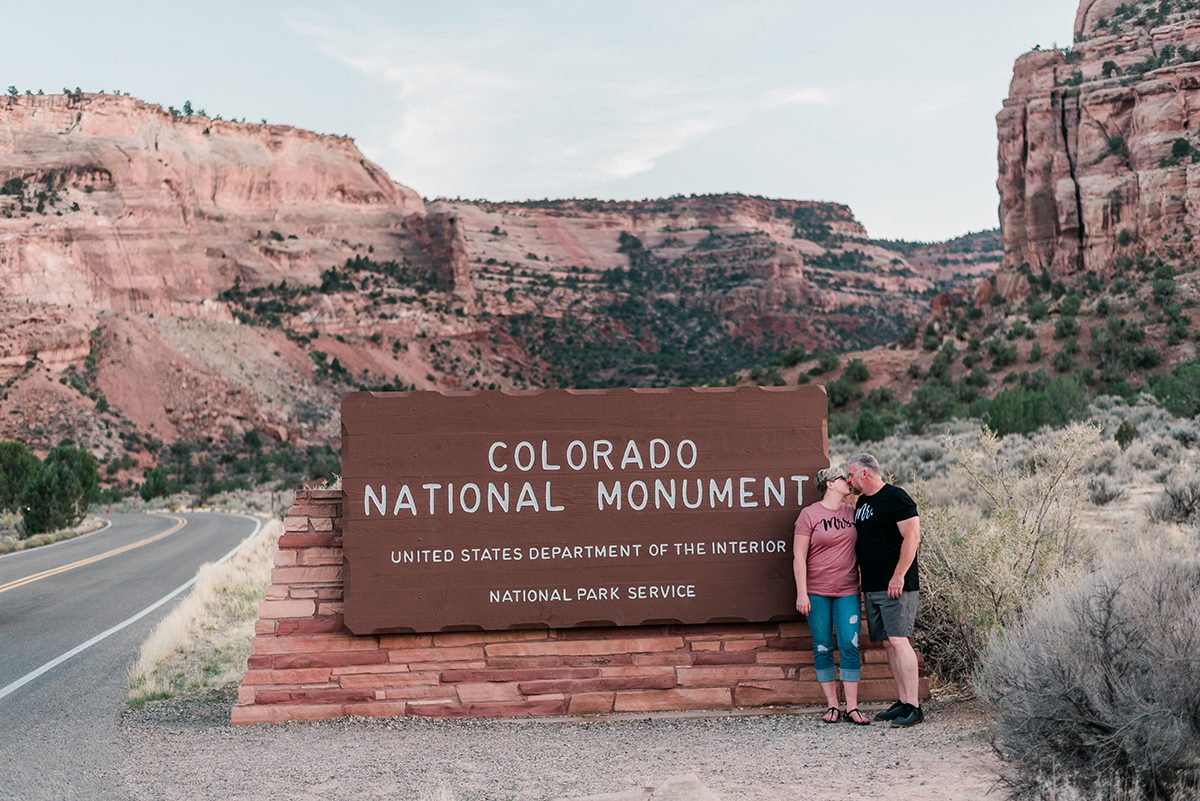 Vendors:
Officiant: Blaine Scott
Flowers: Country Elegance Florist
Cupcakes: Baker's Boutique