Emily and Bryan's micro wedding in Crested Butte was a magical event. The couple chose the Arts Center as their wedding venue, and the cool architectural details that framed the space added to the beauty of the occasion. The venue offered an intimate and cozy space that was perfect for their small wedding, especially on a chilly day.
The couple's day began with a first look and private vows on a balcony with the stunning view of the Mt. Crested Butte in the background. The breathtaking view added to the romance of the moment, and the couple's love for each other was evident. I am so glad this "trend" is catching on for couples who prefer a more private situation for sharing such an intimate moment with their partner. You don't have to have a "just you" elopement to enjoy the benefits of a private vow exchange. It can be so emotional, stressful, and overwhelming even when it's just the two of you, especially if you're introverted/private people! Take the pressure off, and share this moment alone together, and plan extra time to talk, hug, cry, and gather yourselves afterward.
After their private moment, the couple had an indoor ceremony where Bryan's dad officiated. He created the cords for the handfasting ceremony that the couple shared, and it was a beautiful moment that brought tears to everyone's eyes. Bryan's dad even made smaller cords for Emily's sons, which represented the four of them officially becoming one family that day. The couple's love for each other and their families was evident, and it was touching to see them share such a meaningful moment.
Crested Butte has received a lot of snow lately, and the couple wanted to capture the moment with some portraits with the enormous snow piles. The photos turned out stunning, and the snowy background added to the overall beauty of the couple's special day.
After the ceremony, the group went back to their vacation rental for a catered dinner, cake, and hanging out. The couple changed into comfortable attire for the reception, which is something I love to encourage my couples to do if they're not the type to be dressed up normally. The relaxed atmosphere added to the intimacy of the occasion, and it was a time for the couple and their loved ones to celebrate their love together.
Emily and Bryan's micro wedding in Crested Butte was a beautiful occasion filled with love and family. From the stunning views to the handfasting ceremony, it was a day that the couple and their loved ones will always get to remember fondly. I am grateful to have been a part of their special day and wish them all the best in their future together! Take a peek at some of my favorite moments: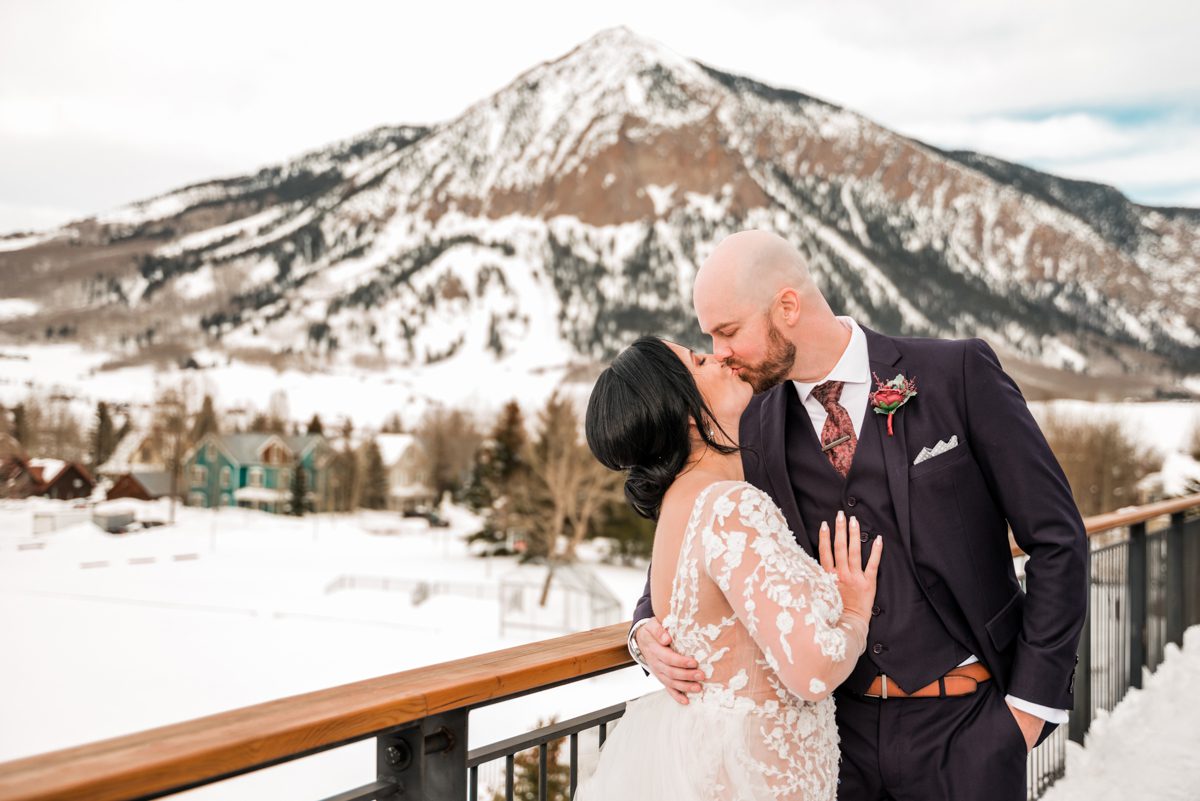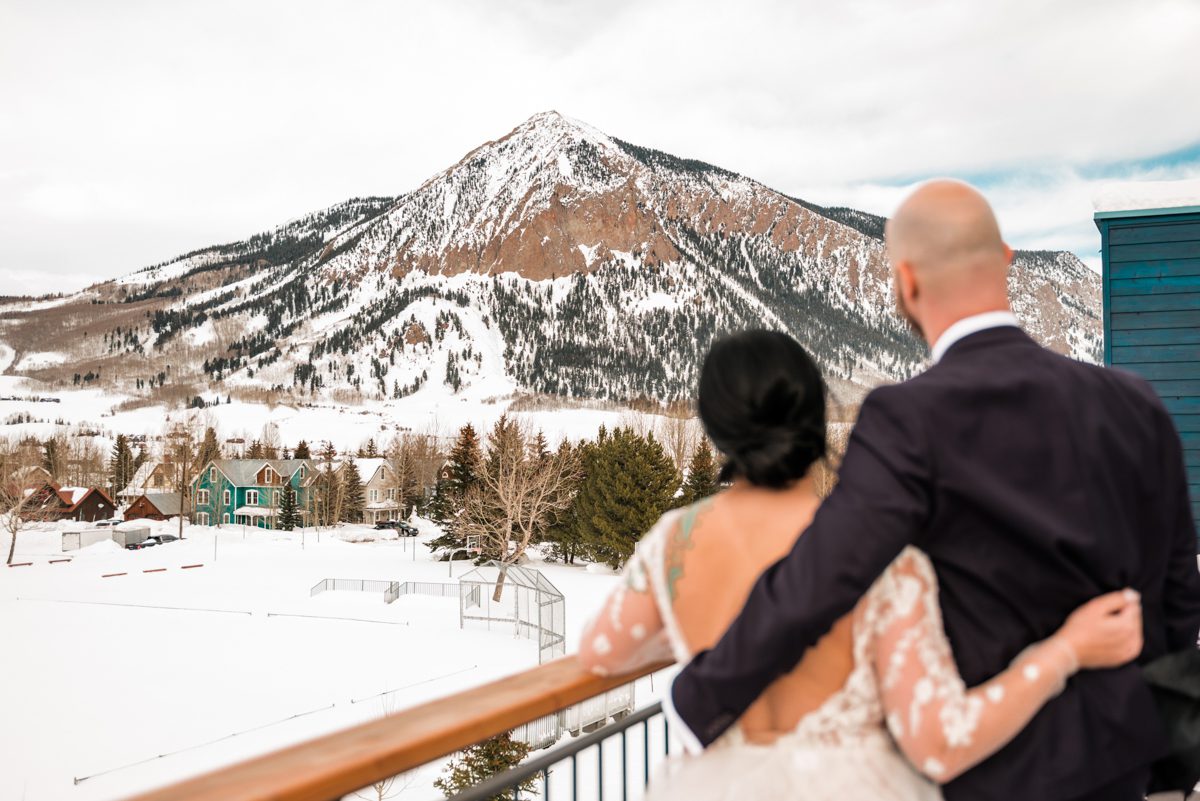 Wedding Vendors:
Venue: Center for the Arts Crested Butte