As the setting sun glowed over the valley of Paonia, I met Evan, Nicole and their pup for their engagement photos at Azura Cellars. The view was a stunning overlook of the area – all the beautiful trees just on the verge of turning to gold and the mountains standing guard above the town.
We explored the area of the winery, including a pond that perfectly reflected the bluebird sky, and a wall of ivy bursting with red. Their pup had the cutest collar on to match his parents and I could have died of happiness! The winery building had stunning pillars and the coolest architecture that was fun to play with for their photographs too. It felt like we were in Napa Valley or something with the sunset glow and everything coming together. Take a peek at some of my favorites from their engagement photos at Azura Cellars: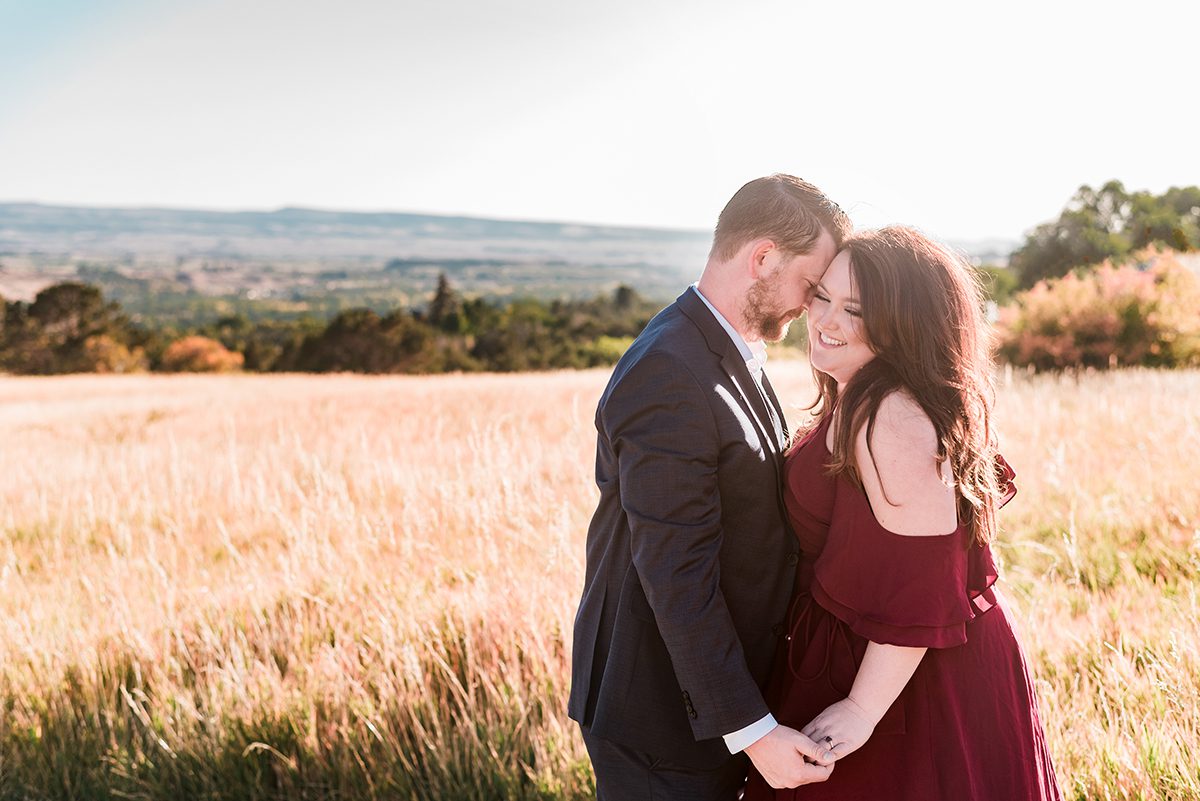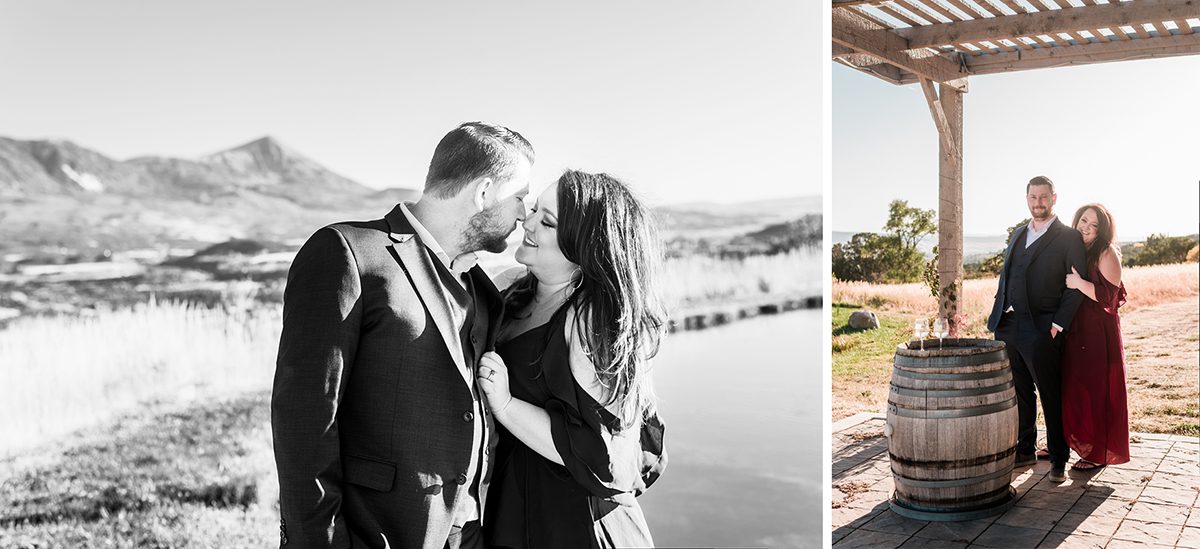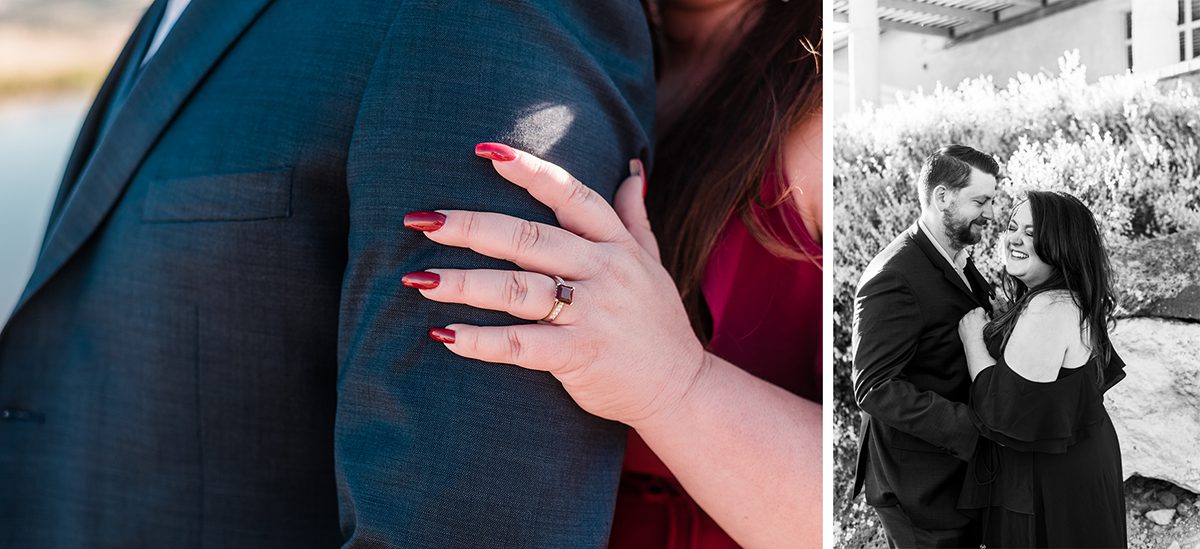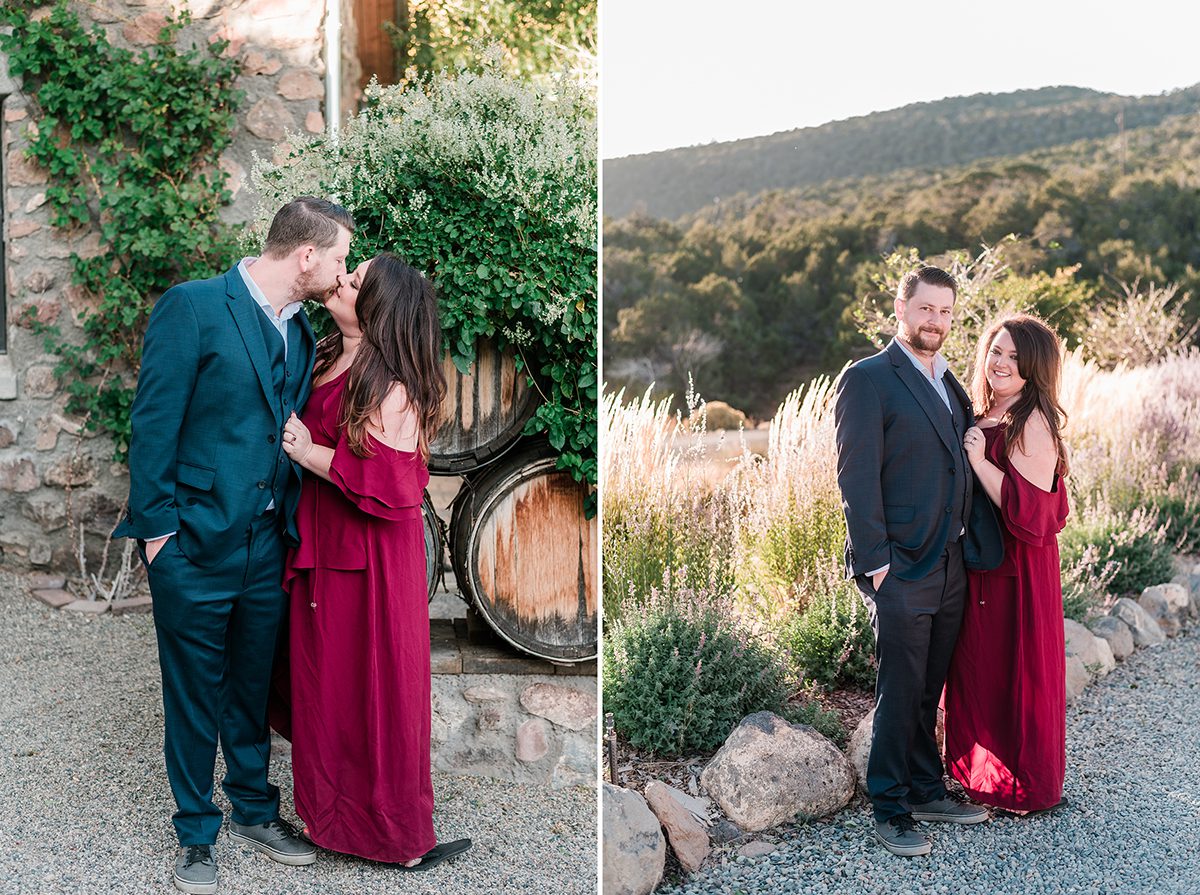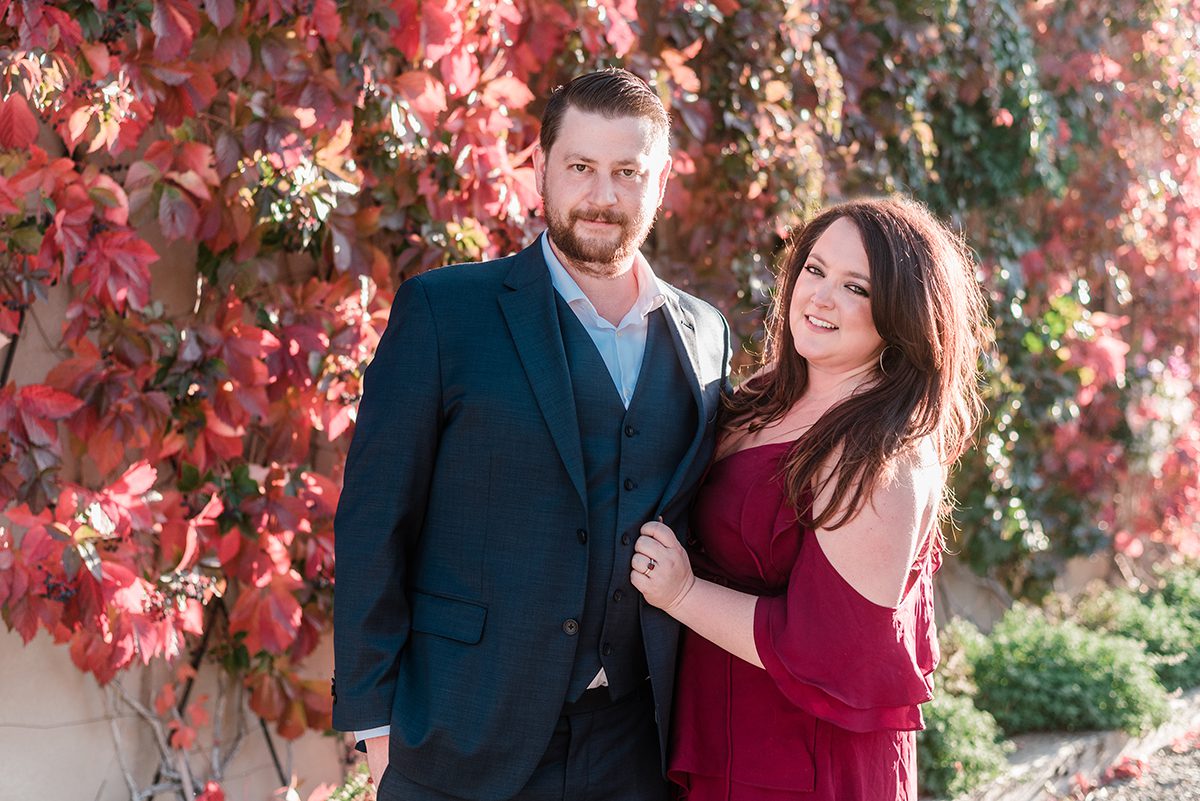 Interested in booking your own engagement photo adventure? Click here!