The dawn began to peak over the mountains as I drove to Stephanie and Michael's sunrise elopement on the Grand Mesa. Light transitioned from dusty purple and blue to a warmer pink as we met in the parking lot. I made jokes about wishing a moose would appear (safely across the lake, of course haha) but alas we had no such luck. The two had chosen their lakeside location for exchanging vows and signing the papers, and we got set up as the skies lightened a little more, creating the perfect "sunrise" ambiance.
Promising to forever, shivering a little through each word from the chill, and getting something in their eyes (totally NOT crying… we swear) the two committed their lives to one another aside Sunset Lake. I have to say, the lake is equally beautiful at sunrise as it is at sunset! After legalizing their union by signing the marriage document on a nearby rock, we explored the area for some perfectly woodsy "Colorado" backdrops. Coming from St. Louis, it was important for them to get photos that captured their elopement location in all its glory, so that's exactly what we did!
Stephanie and Michael, thank you for being such troopers through the cold morning and allowing me to witness and document your infectious love. You are the absolute sweetest and I cannot wait to see where life takes you together! Take a peek at some of my favorite moments from their sunrise elopement on the Grand Mesa: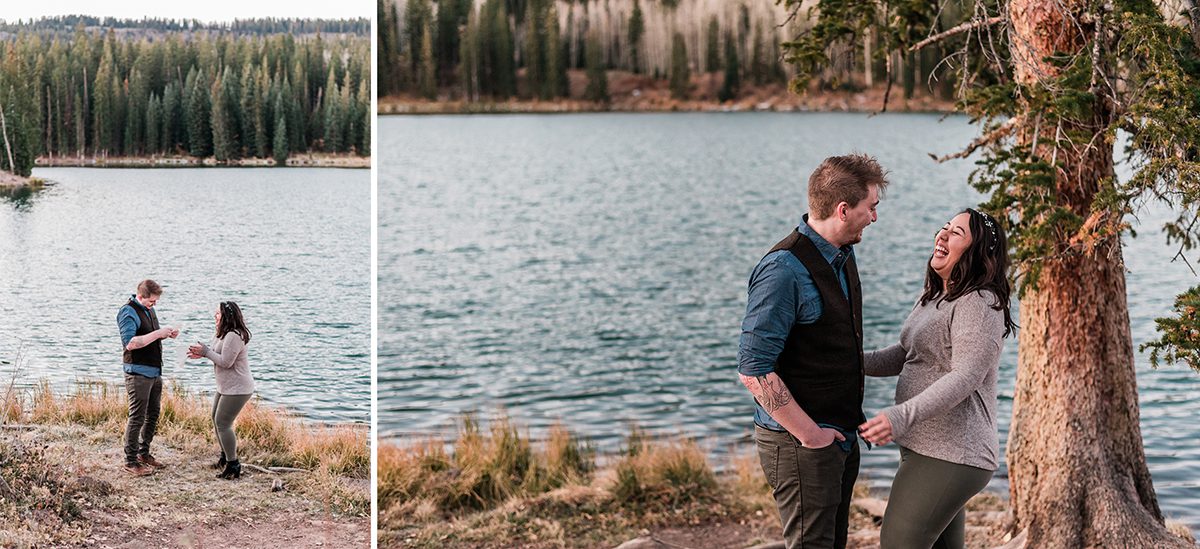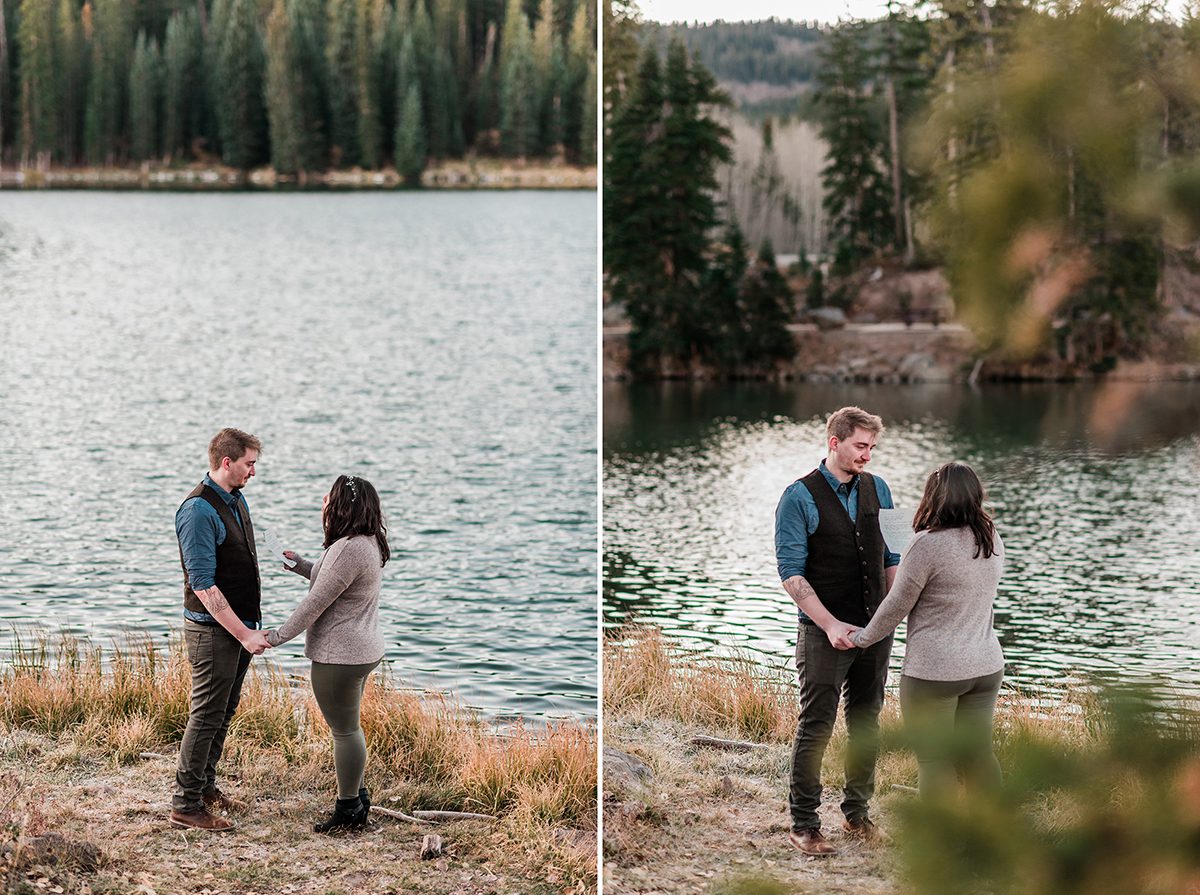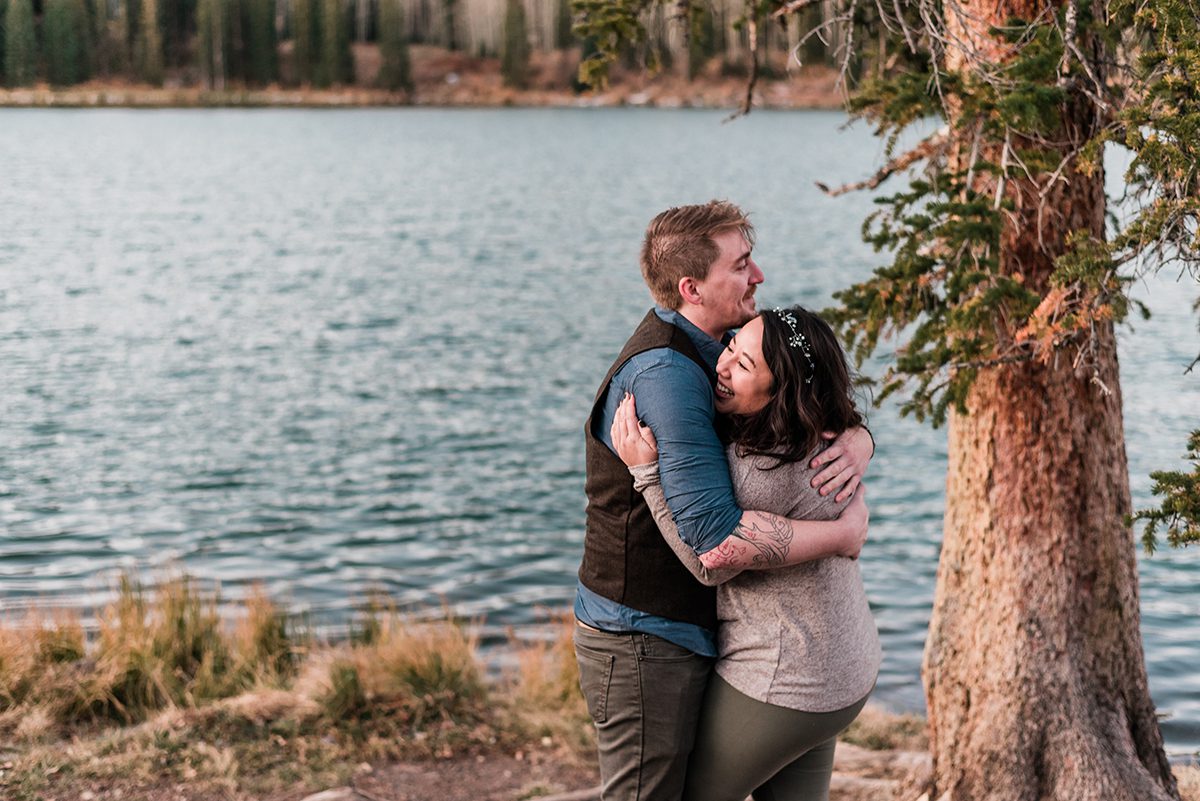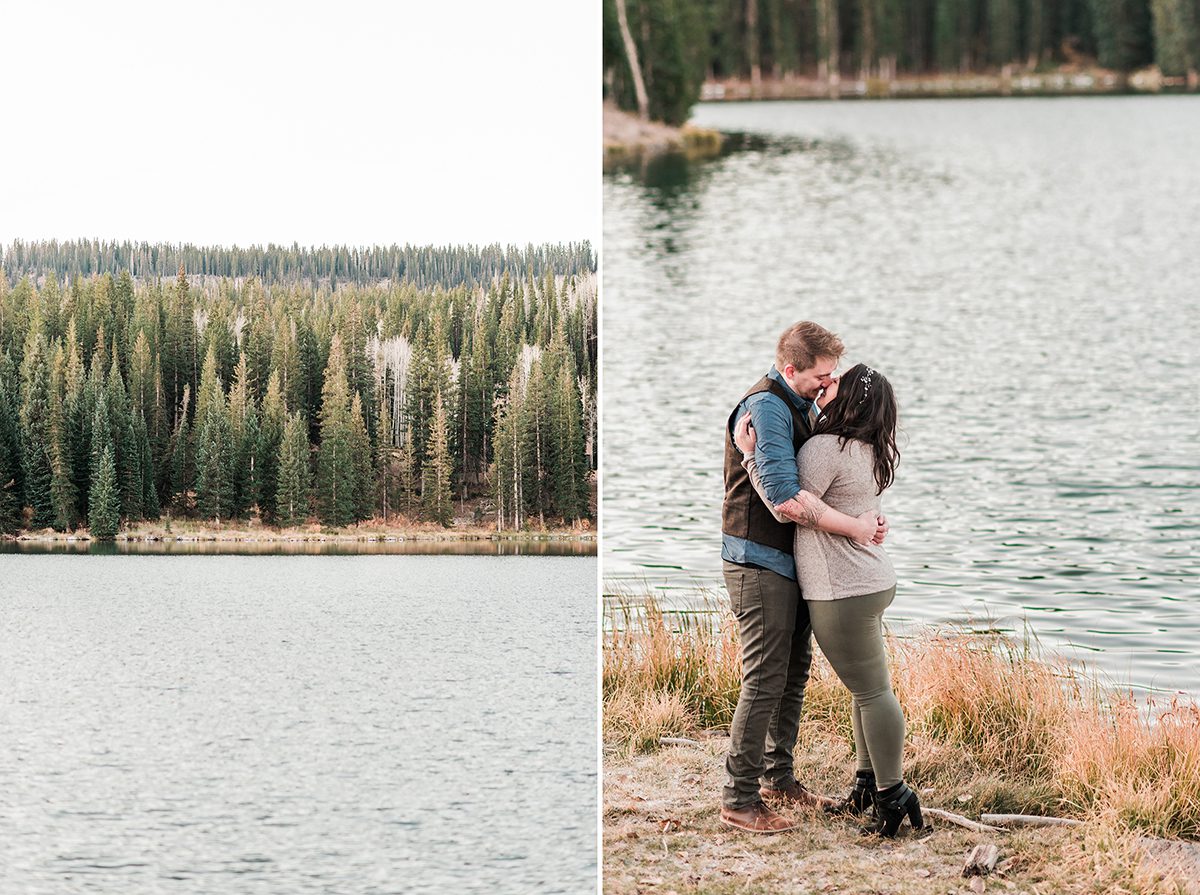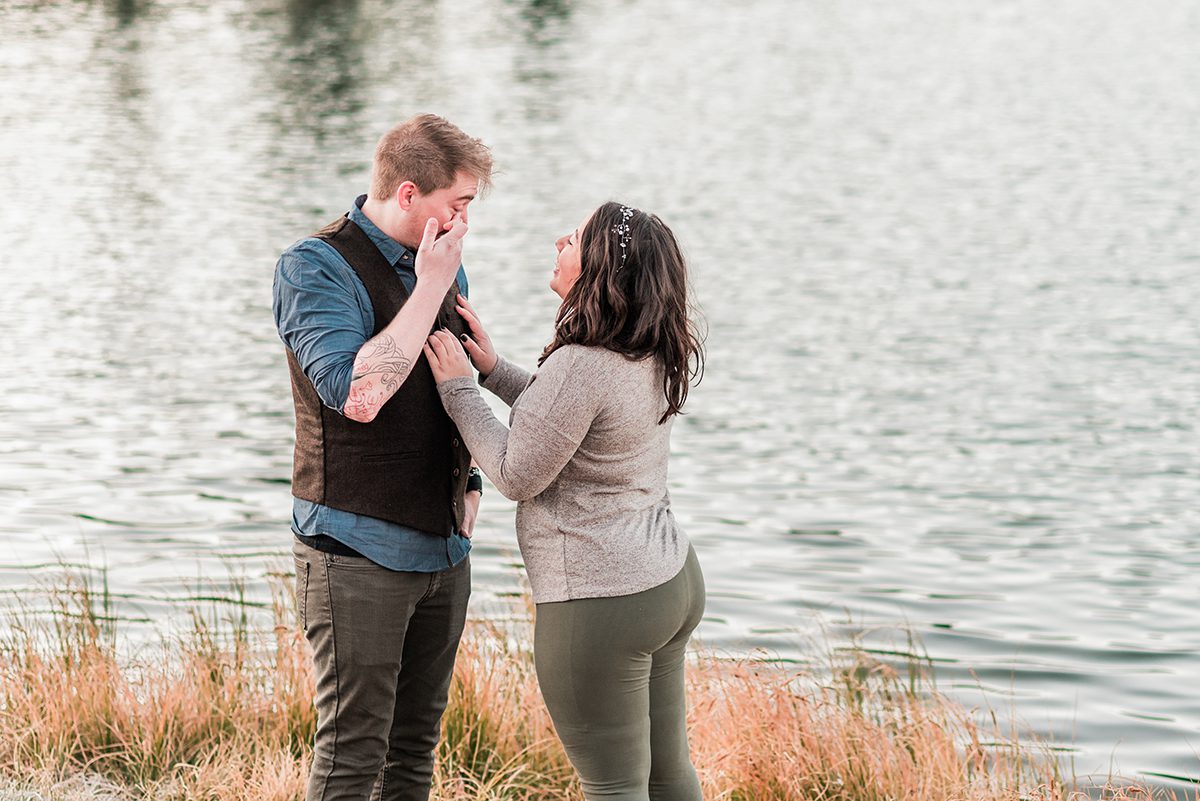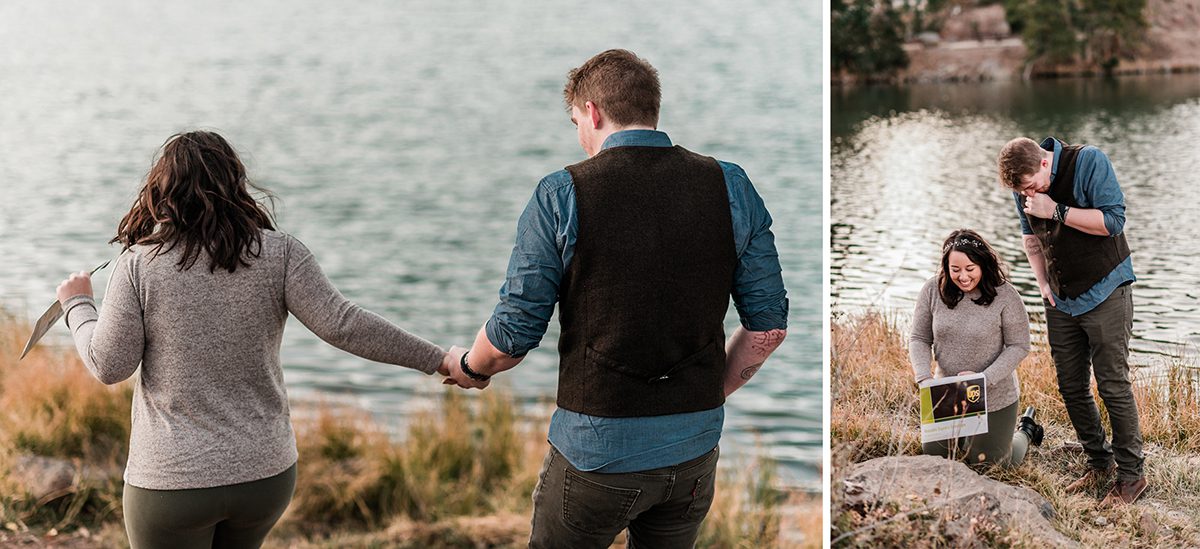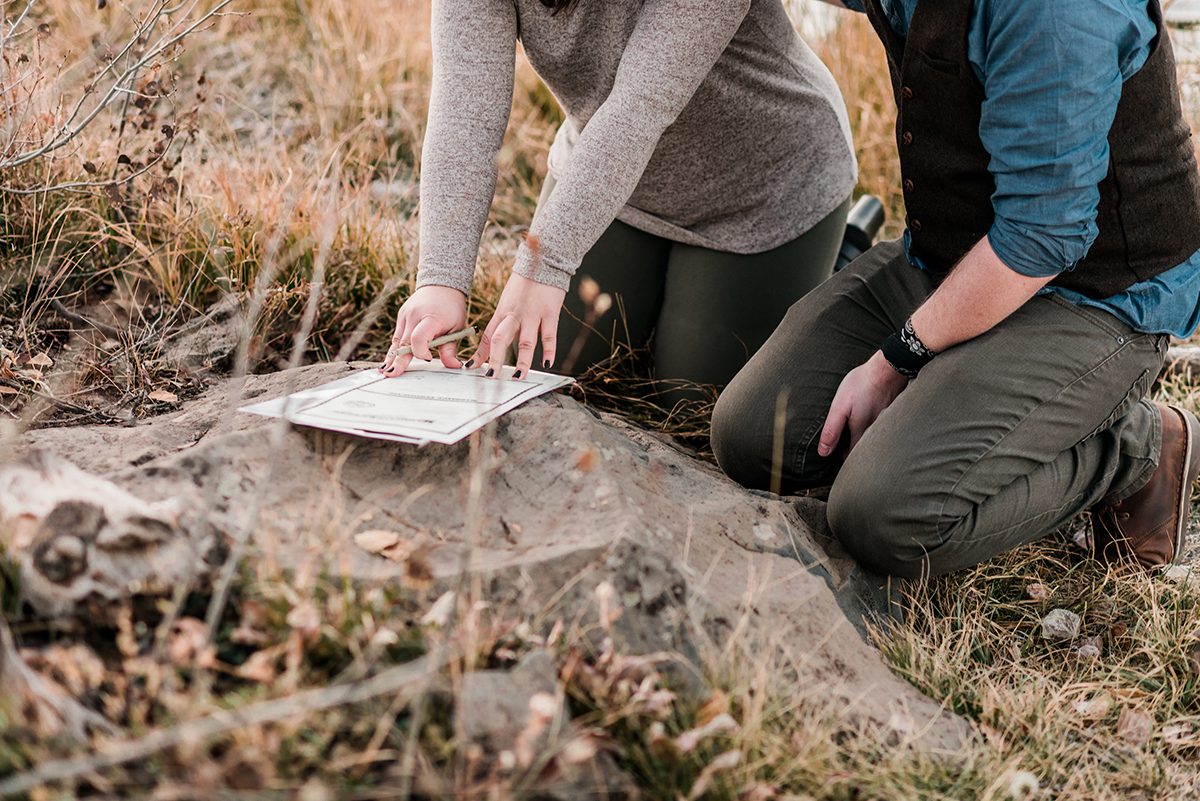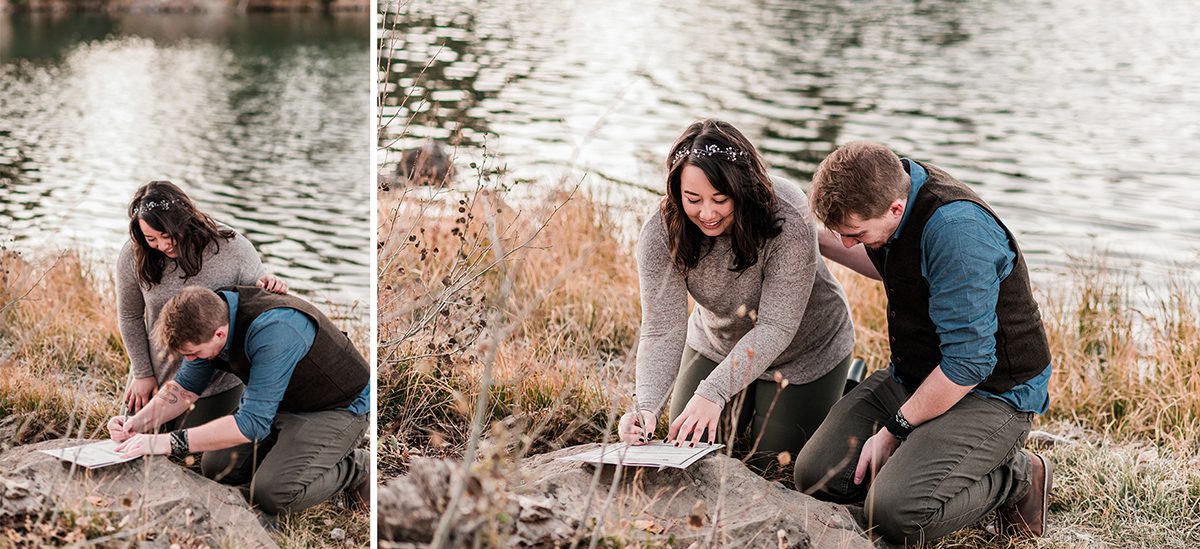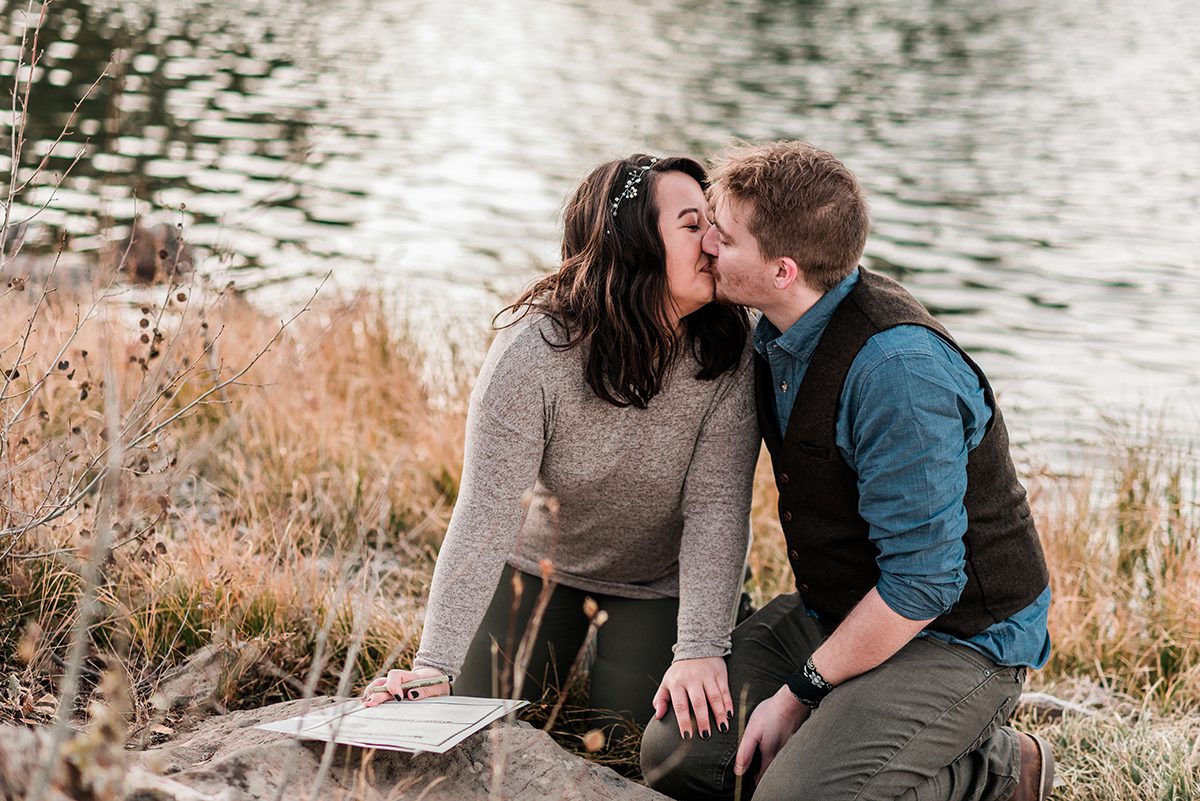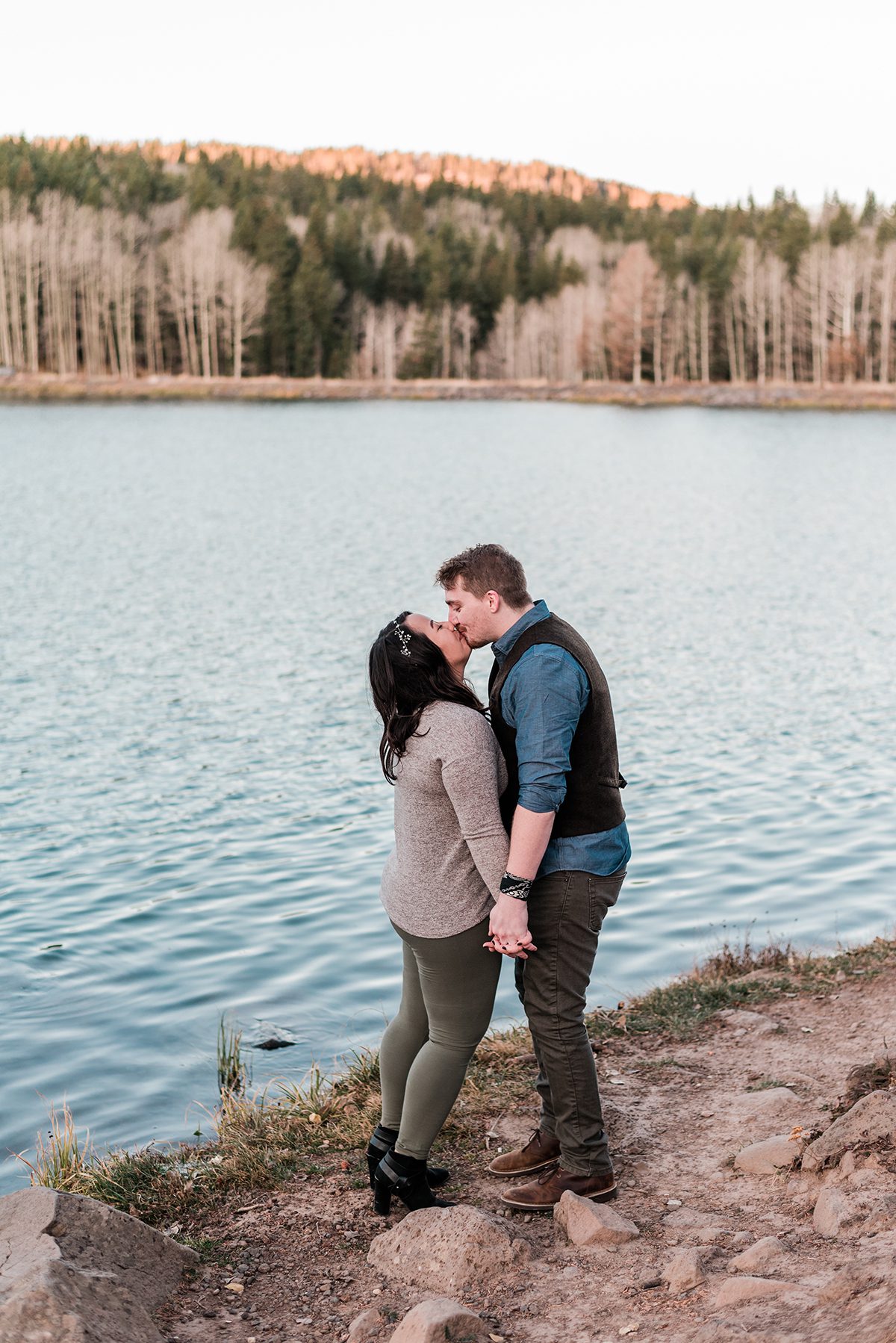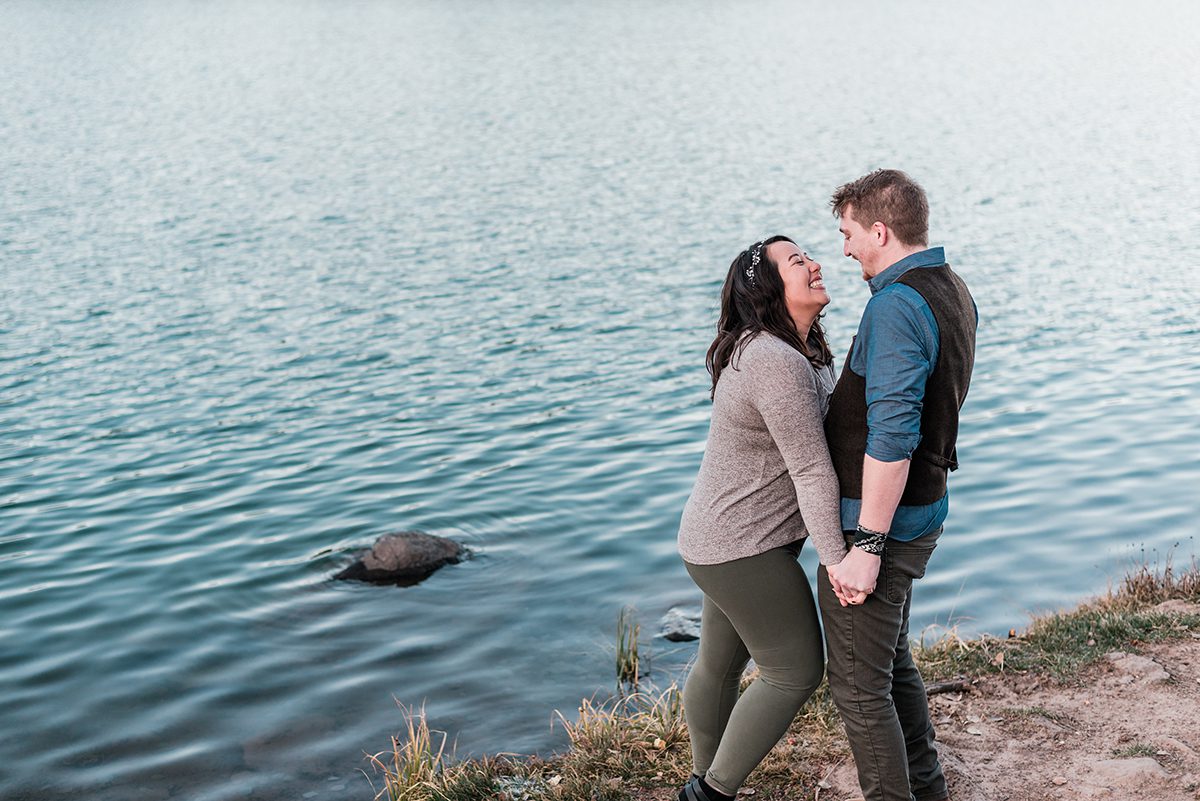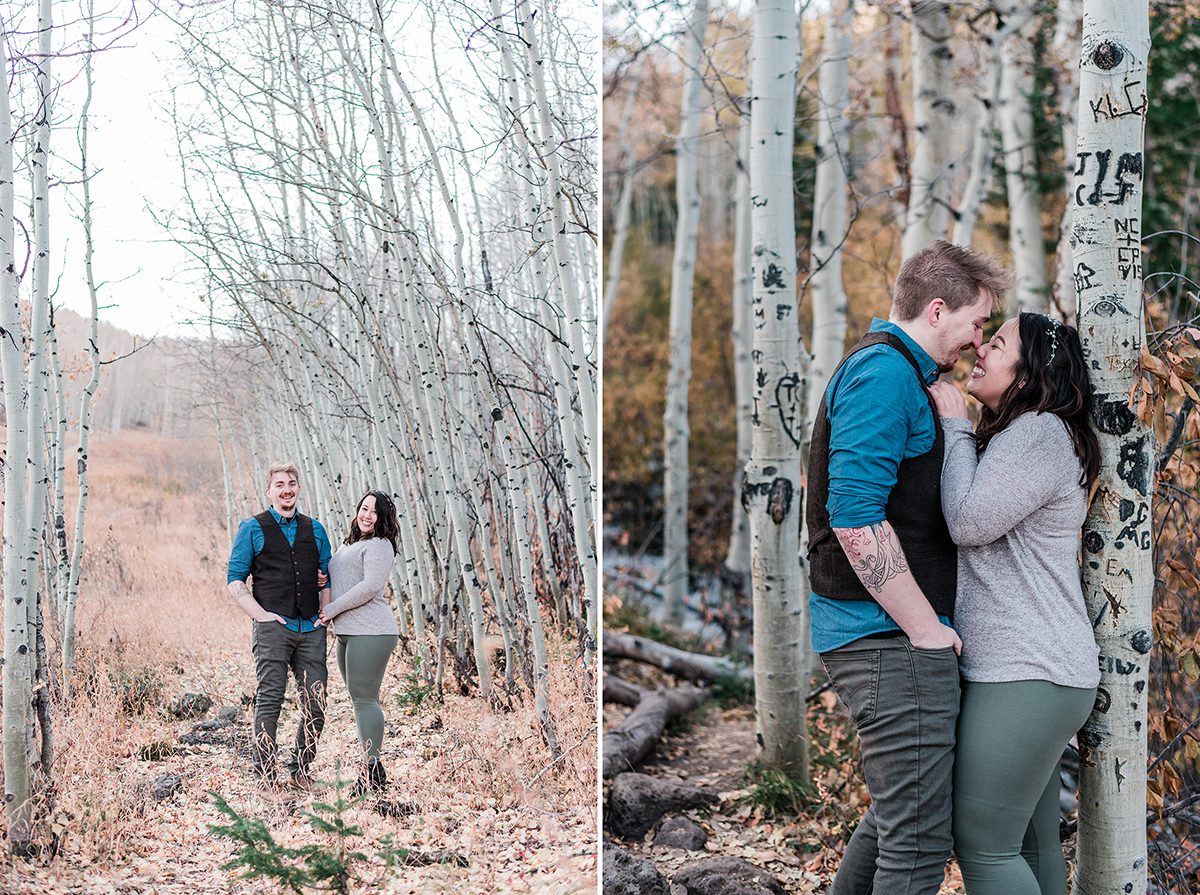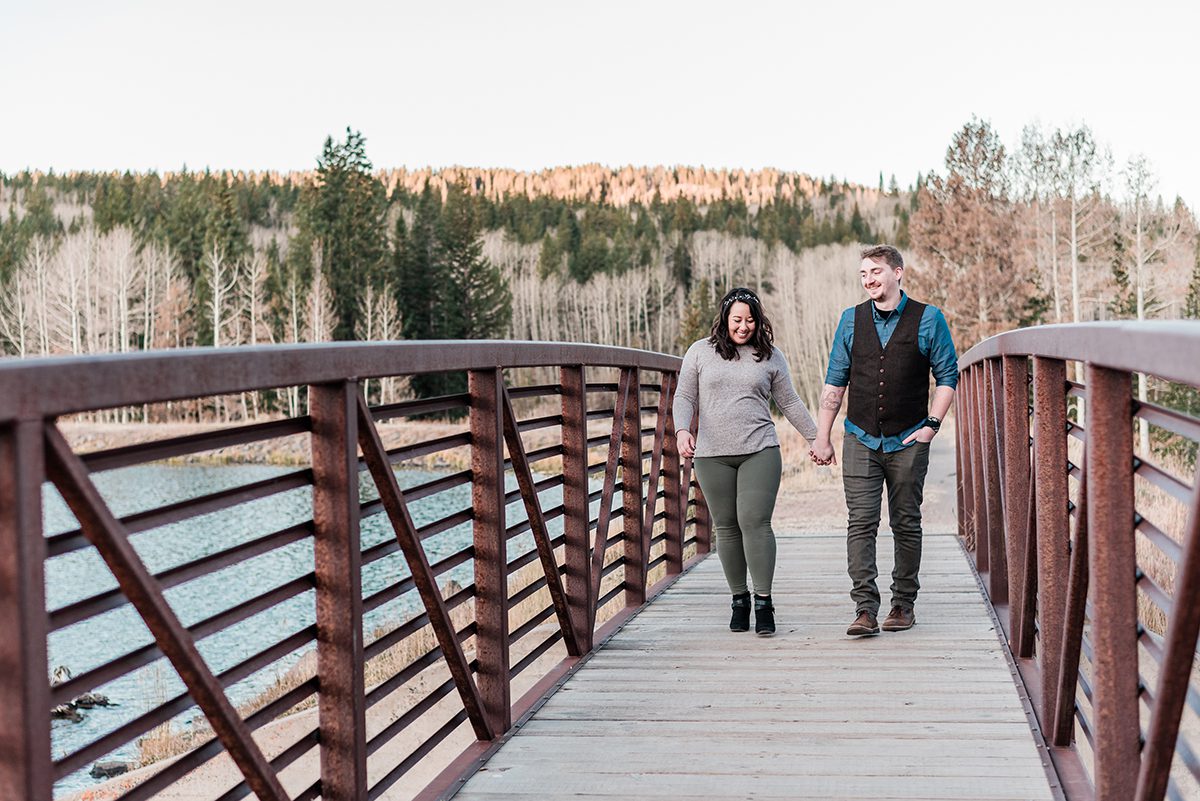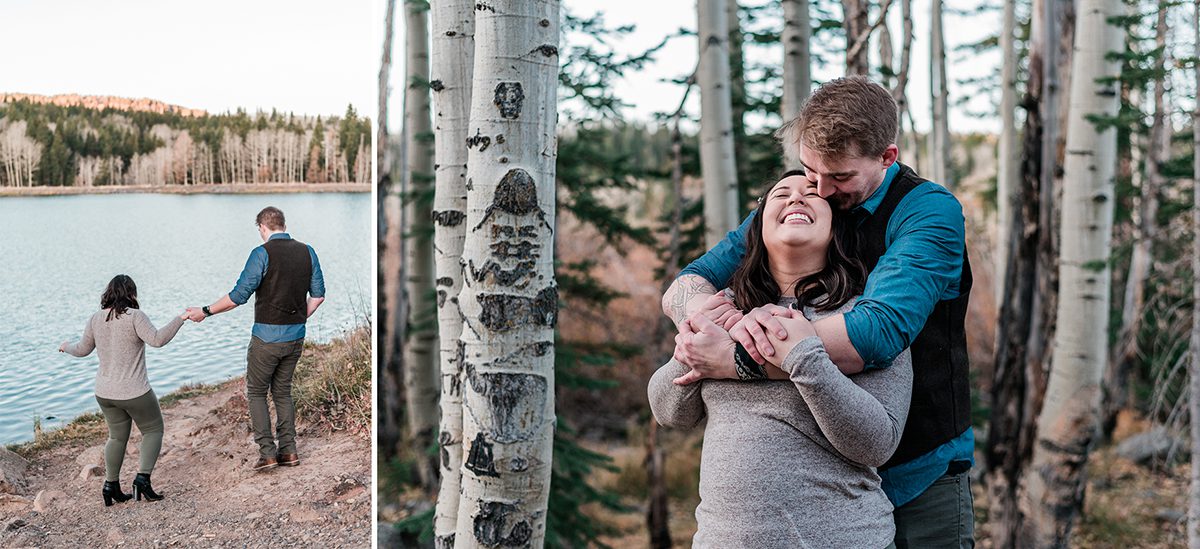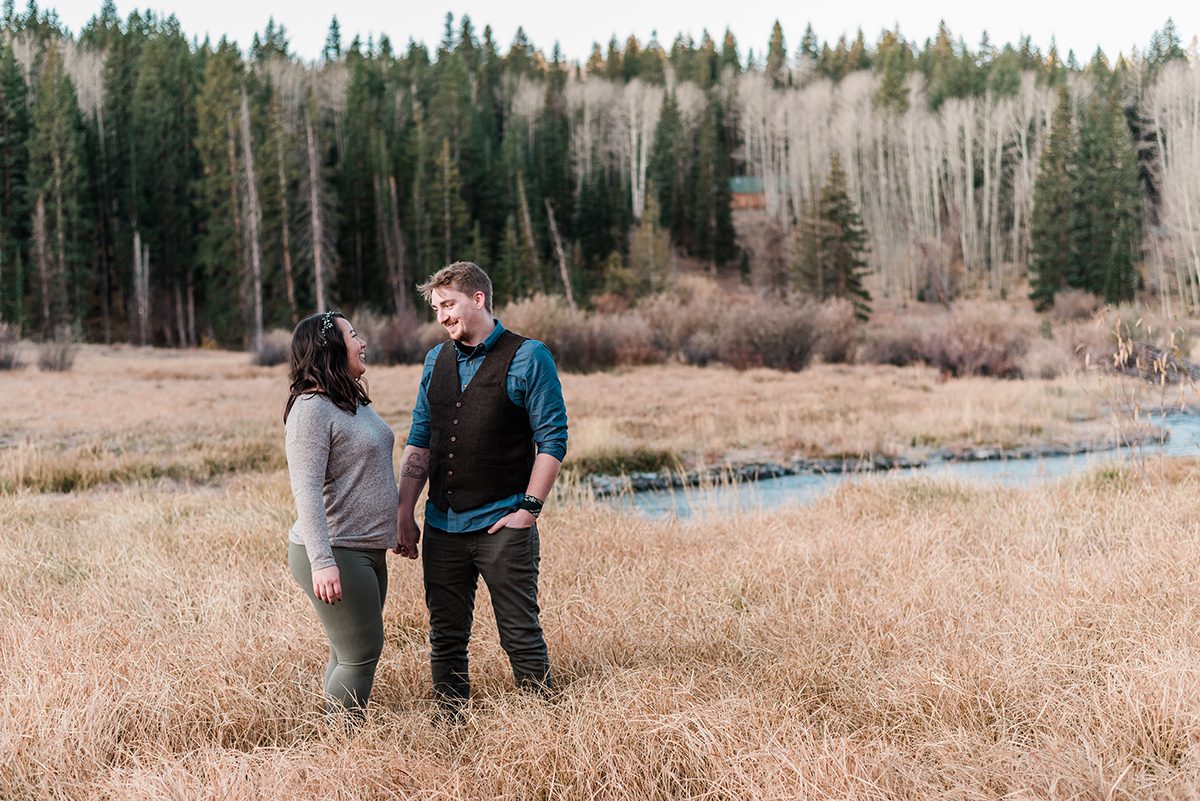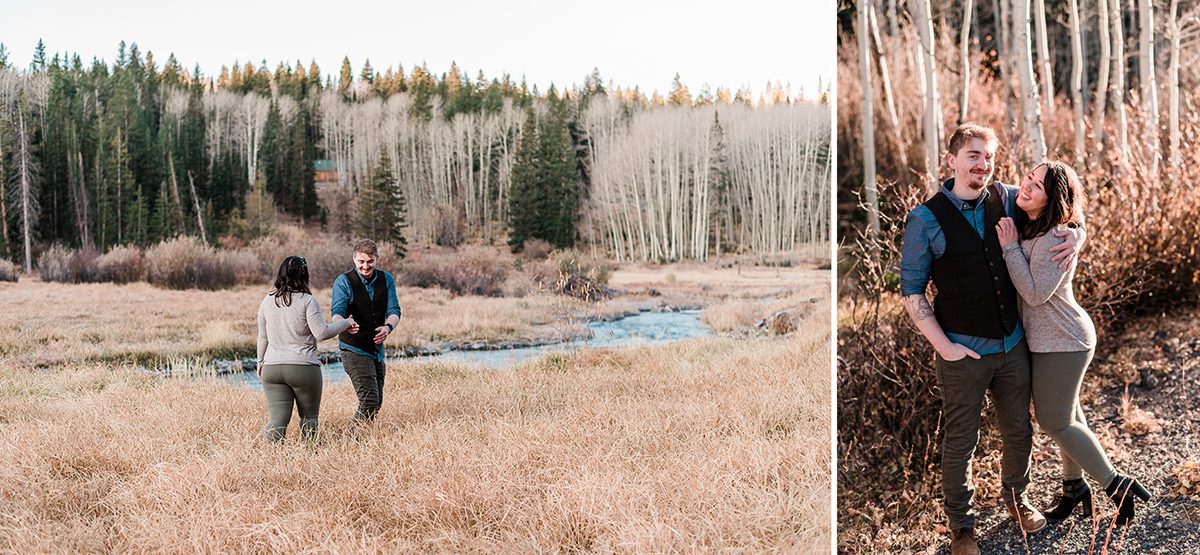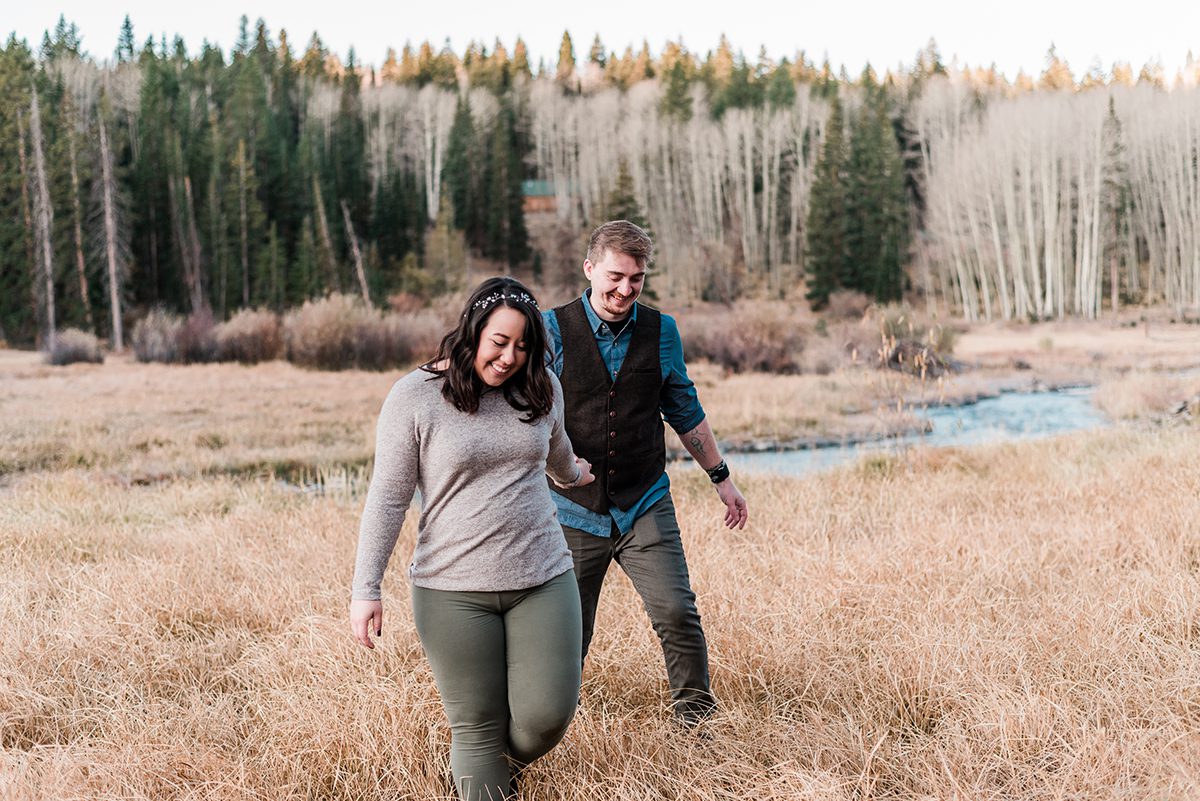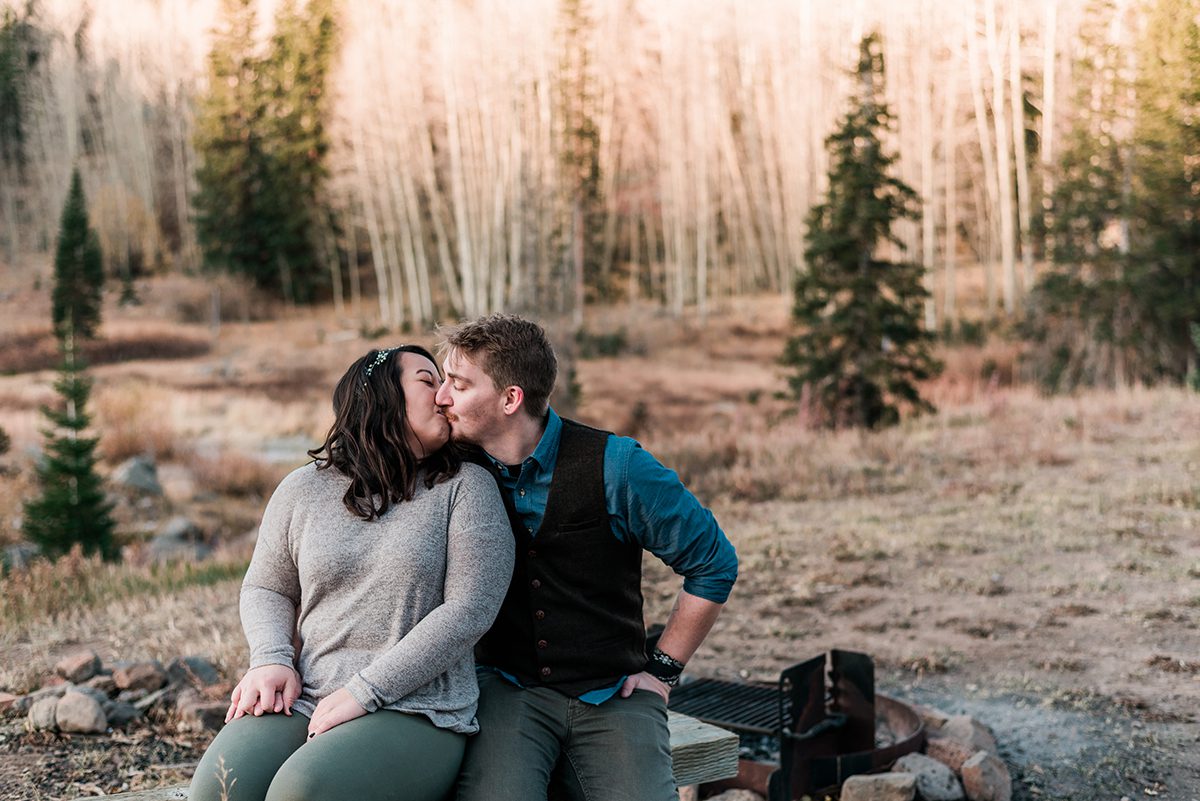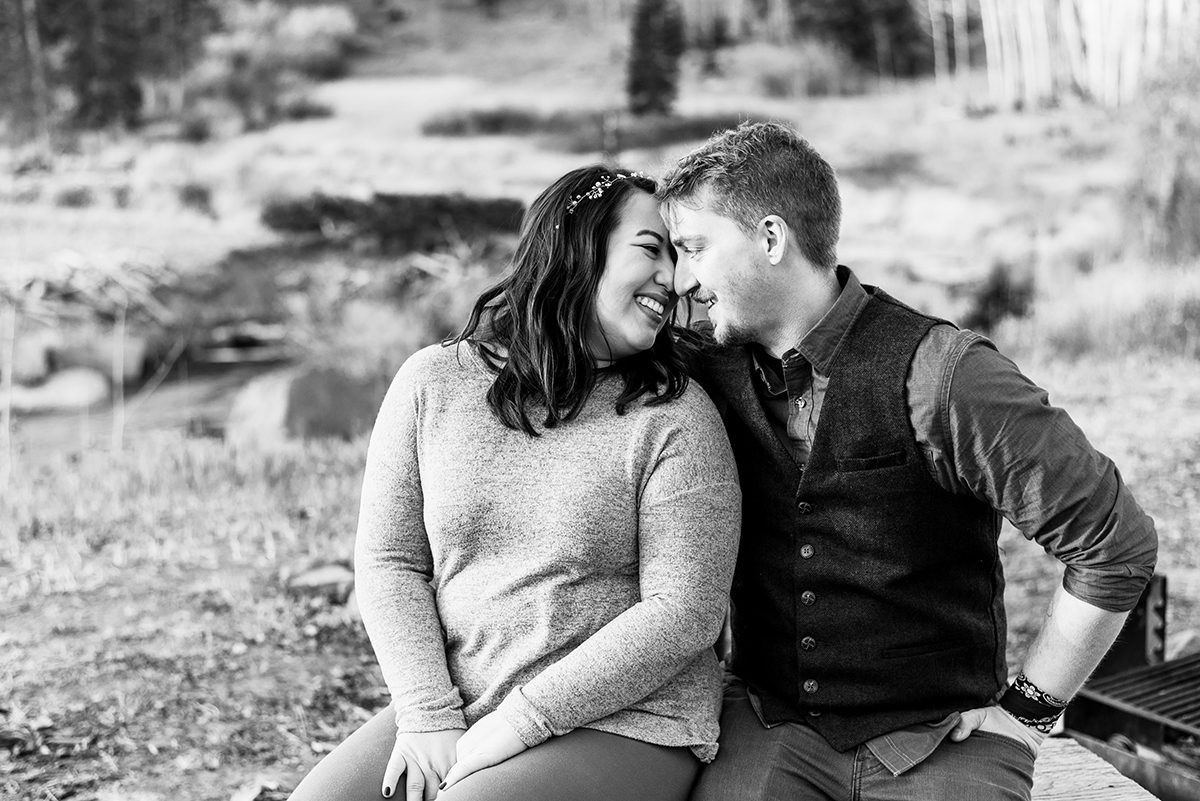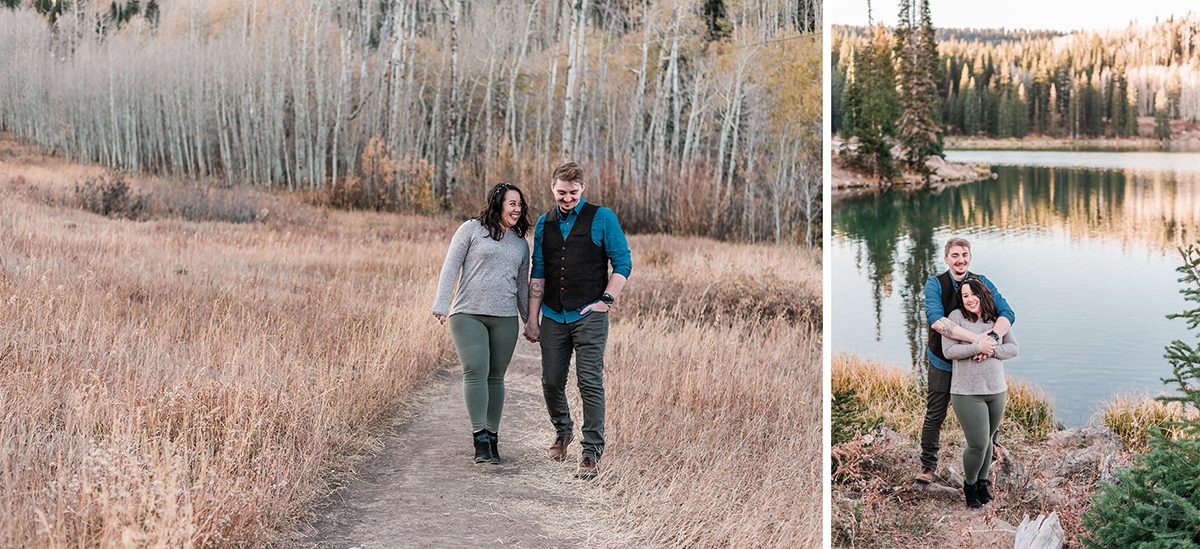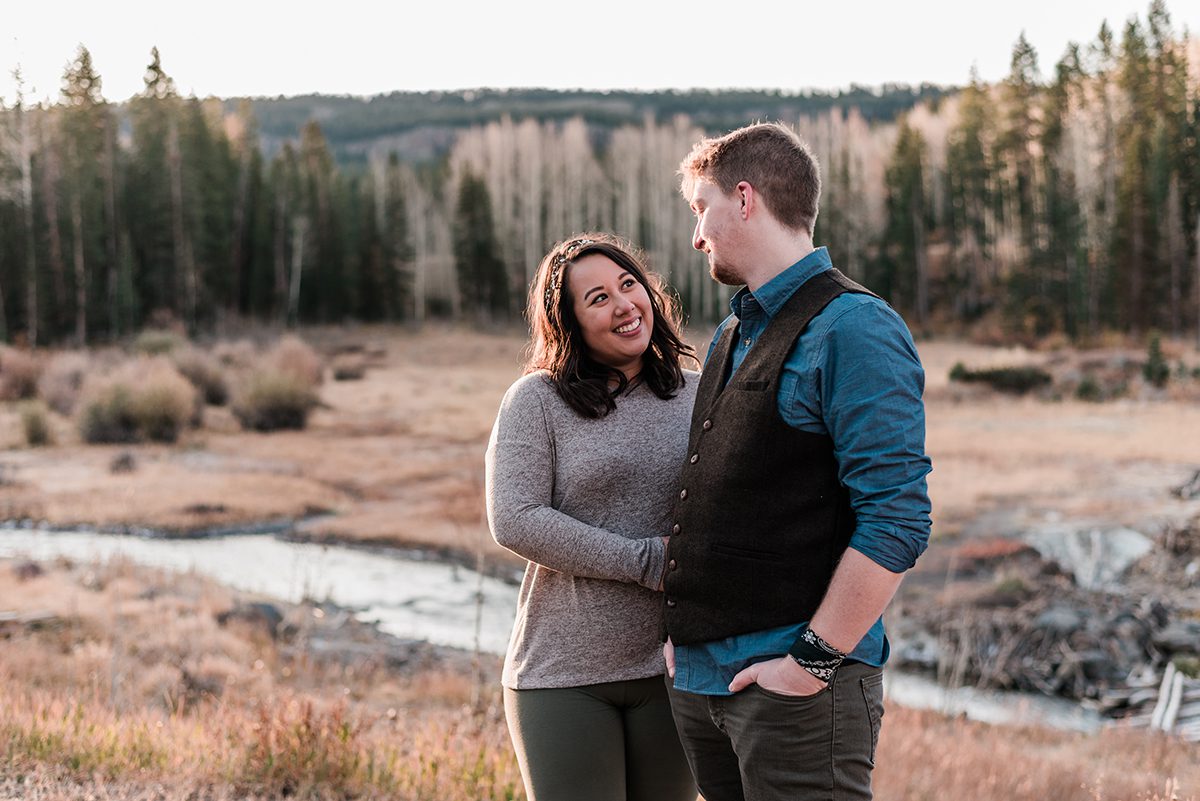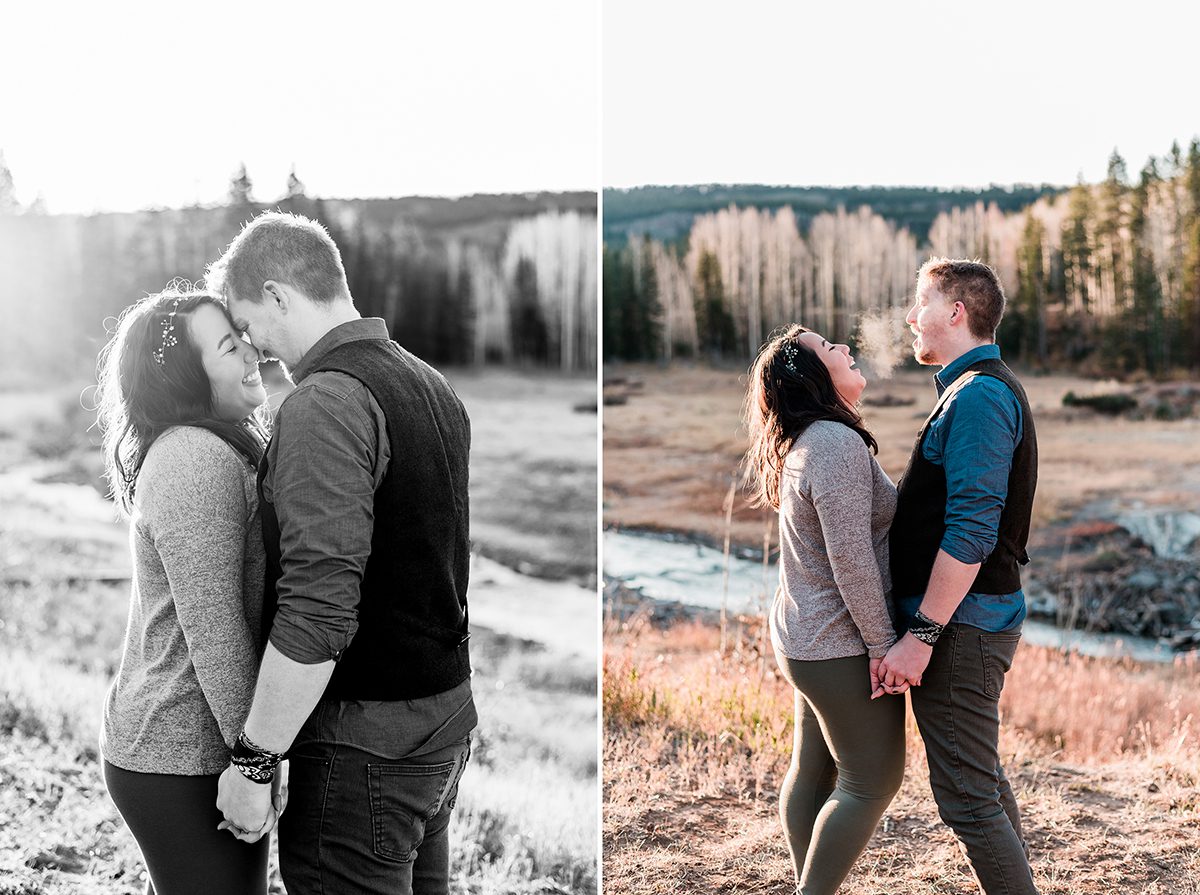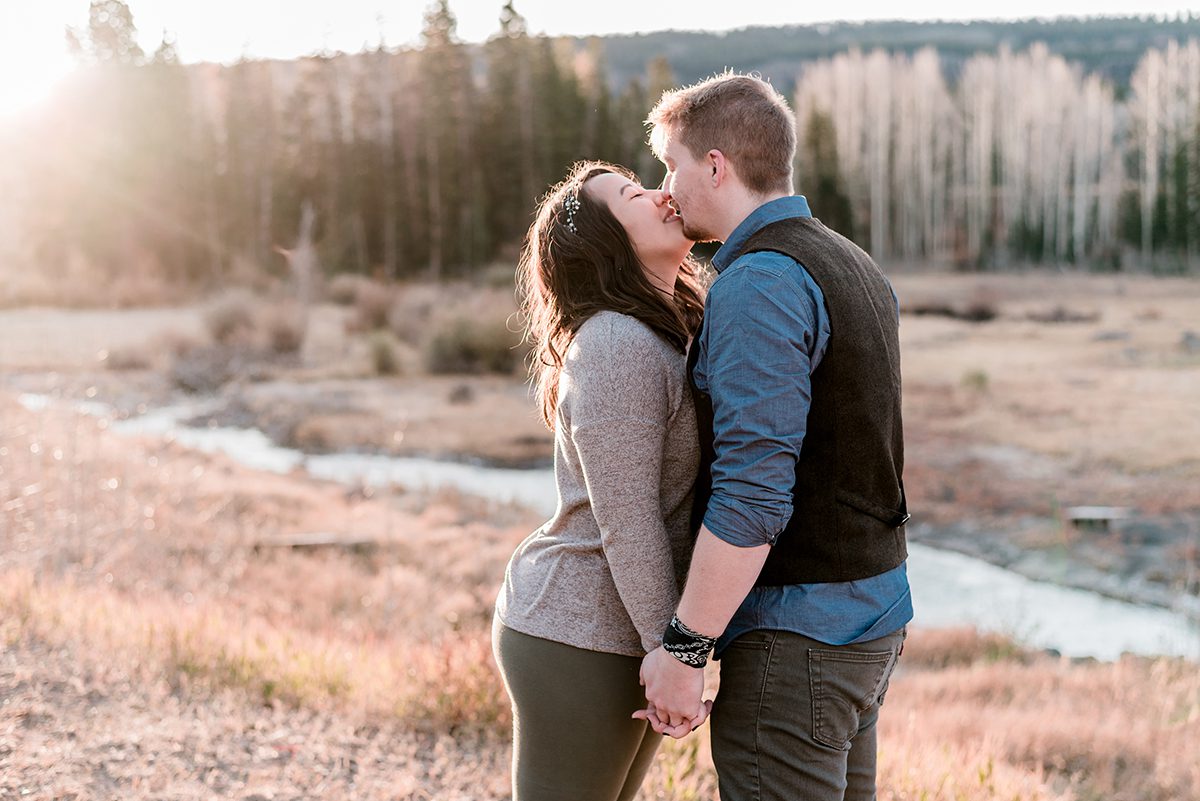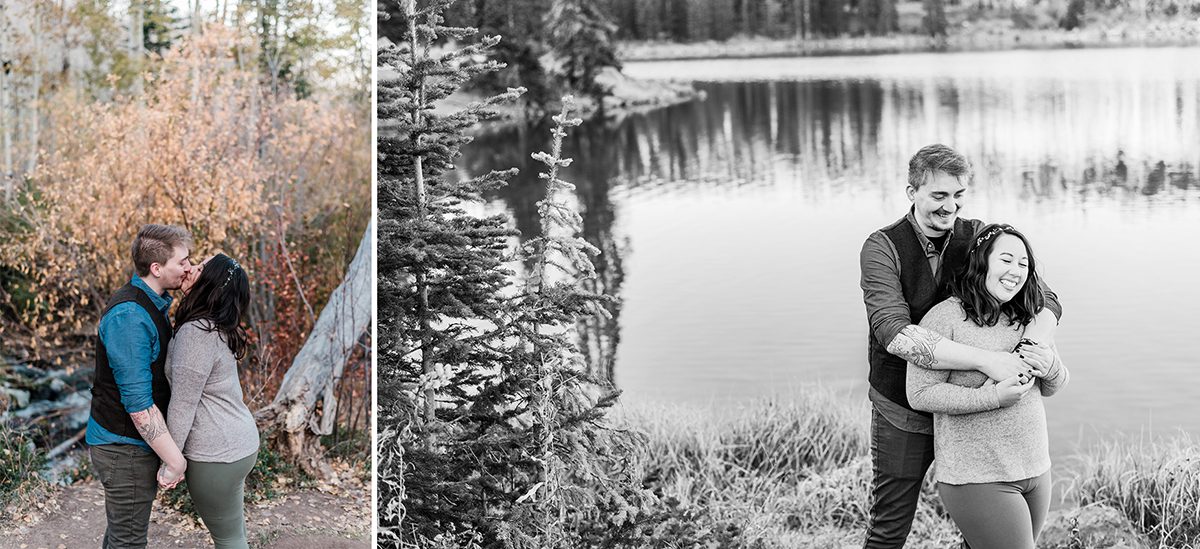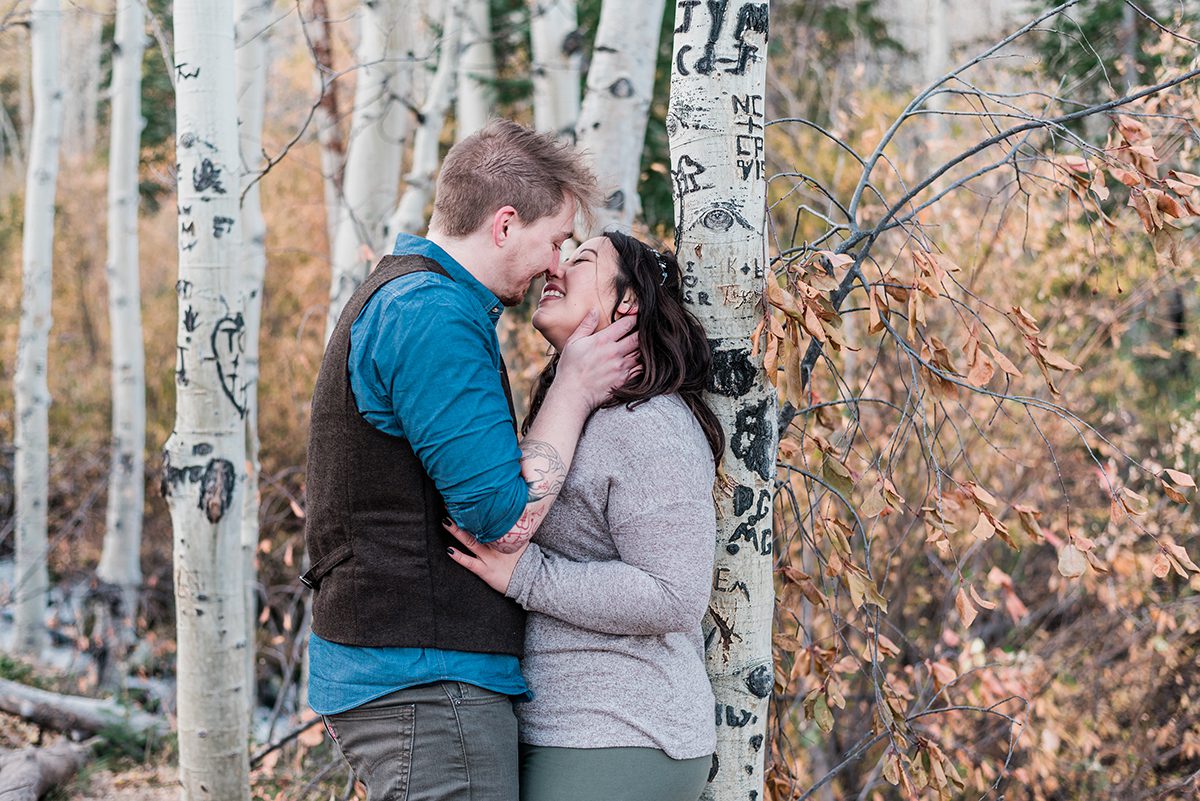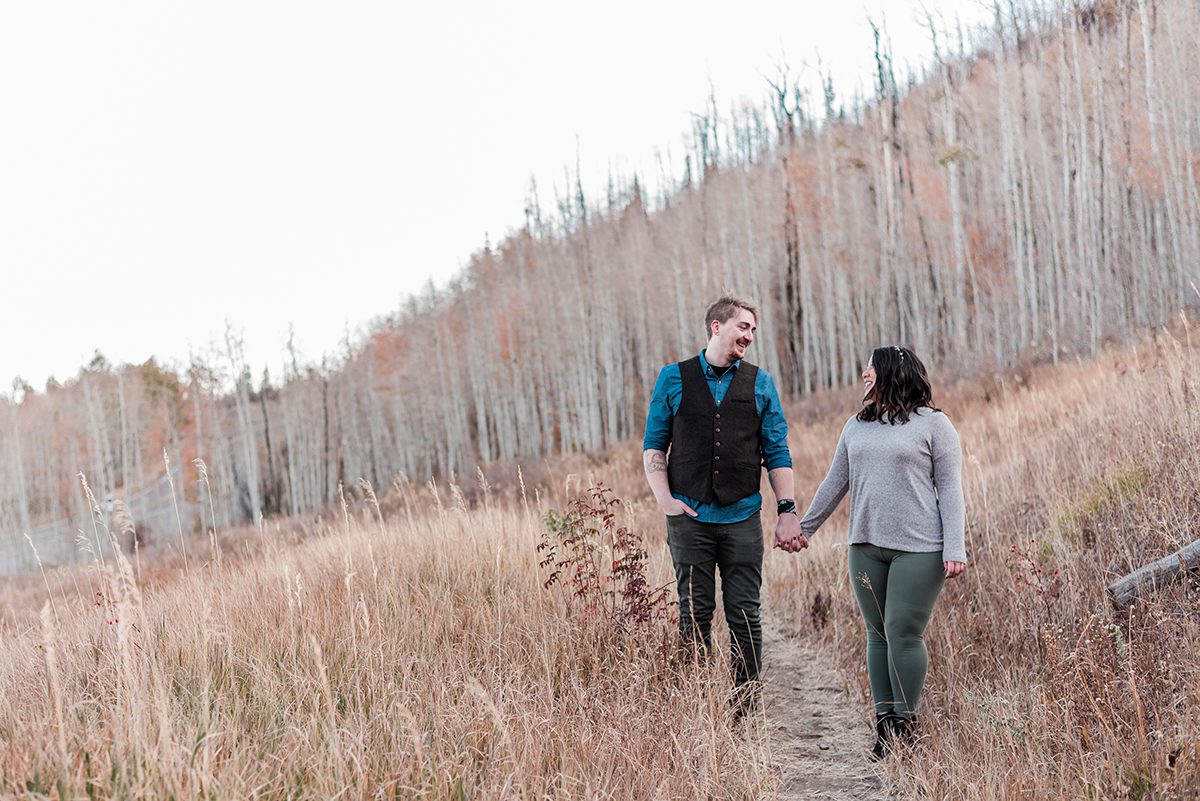 Interested in your own adventure elopement? Click here!