Updated September 2023
So you're getting married in Grand Junction, or around the valley. Congratulations! If you're still in the early stages, you might be looking for a "where to begin" plan and more information on the wedding vendors and wedding venues in the Grand Junction area. Today I'll be walking you through my recommended Grand Junction wedding vendors/venues to help you in the process of getting married in Grand Junction!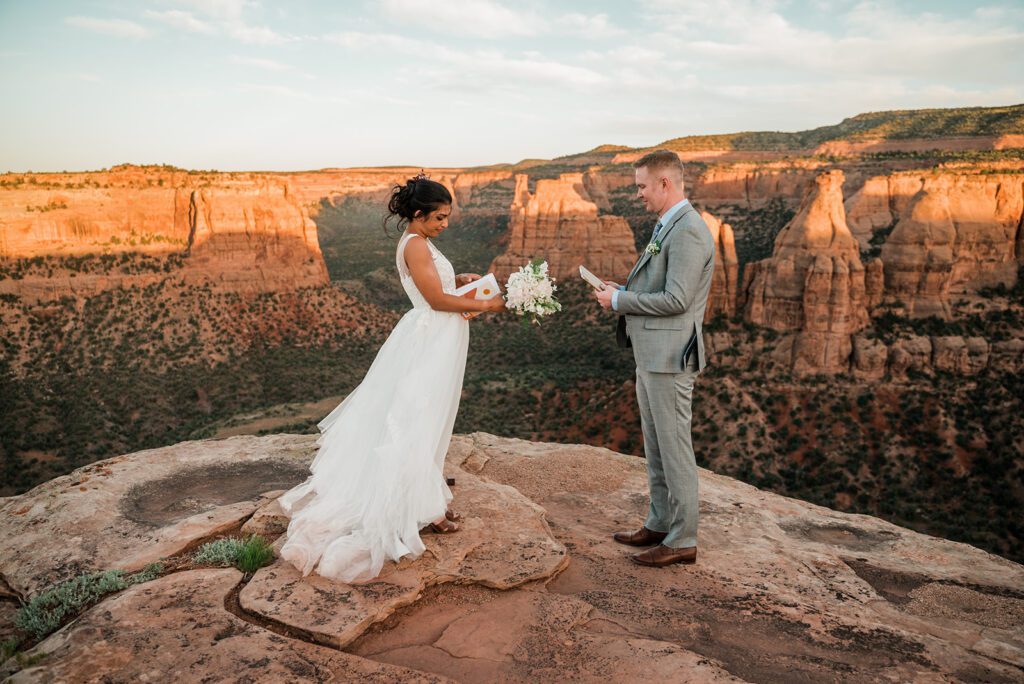 Grand Junction Wedding Venues
Grand Junction and Palisade have so many great wedding venues that take advantage of the beautiful vistas here in the valley.
Palisade River Ranch – This open space style venue in Palisade offers ultimate customization to create any vision you have for your wedding day. With ceremony spaces near the Colorado River or with a view of Mt. Garfield, the views here are spectacular.
Colterris Winery – This beautiful winery overlooking the Colorado River, with Mt. Garfield standing grandly on the horizon, offers such diverse backdrops in an elegant setting. From the peach orchards and vineyards of the winery, to the lavender fields and the magnificent overlook, your photographs are sure to be stunning here!
Colorado National Monument – Grand Junction's top attraction for tourists, this stunning desert setting is a beautiful option for more intimate weddings. Set atop the Monument, your ceremony and photographs will feature the canyons and rocky monoliths below in all their magnificence!
Colorado Wine Country Inn – One of Palisade's top wedding venues! They offer vineyards on site, multiple options for ceremony backdrops, beautiful getting ready rooms, a planner in-house and an amazing Napa-valley-esque inn for you and your guests to stay at!
Two Rivers Winery – A chateau and winery at the base of the Colorado National Monument. Stunning inside and out, this is one of Grand Junction's most popular venues.
Powderhorn Ski Resort – For a classic ski resort wedding close to home, Powderhorn Ski Resort is your destination. They have a large deck space for an outdoor ceremony, or take your smaller gathering up the lift for an intimate ceremony in the aspens! The lodge offers a comfortable indoor reception space as well.
Vista View Events – This upscale barn venue is located in Harvey Gap by Rifle, not far from the Grand Valley. Sitting above a large lake, the white barn offers a modern and beautiful take on rustic mountain weddings perfect for couples looking to be a little more surrounded by mountain vistas!
Grand Junction Wedding Planners
Some couples choose to book their wedding planner first to assist them in the venue search, which is a great help! Regardless of when you book them, you'll probably want to consider a wedding planner to help you in getting married in Grand Junction. I highly recommend Kosi Events for wedding planning and coordination. April and the team really specialize in making sure every moment on the day of is taken care of so you don't have to stress! Other great local planners with design experience are Sparked Weddings and Events and Chelsea Cholas Wedding Planning.
Grand Junction Wedding Photographers
Obviously I am a little biased on this one, but I truly believe that alongside wedding planners you should look into your grand junction wedding photographer as soon as you've got your venue and date set as well! There are a lot of great photographers to help you capture getting married in Grand Junction to hold on to your memories for a lifetime. Check this post with my suggestions for choosing a wedding photographer.
Grand Junction Wedding Cakes
Whether you want a tiered cake, cupcakes, or just a dessert table, most of the professional bakers in Grand Junction book as soon as 18 months in advance! For this reason, I highly suggest starting your search for a wedding cake baker early on. Sweet Kiwi Cookies do amazing treats for your dessert table. Afternoon Delight Bakery is an incredible option for all kinds of tiered cakes, dessert bars goodies, cupcakes, and more! Wild Rose Cakes does some of the most amazing cake designs I've seen and all her work is edible! The vendors in the wedding cake industry here in Grand Junction truly set the bar high.
Grand Junction Florists
The flowers are one of my favorite parts of the wedding day. While we have a lot of good florists in Grand Junction, there are a couple that really have my heart. Country Elegance Florist have put together amazing bouquets, altar flowers, ceremony details and more for several weddings this season. They are so affordable for the great work they put out and the heart the put into each project is amazing! Sydney and her team at Flowers by Garvey's Gardens are another great local resource, with a la carte options as well! They use all American grown florals and many of their flowers are grown right here in Palisade.
Grand Junction Wedding Dress Boutique
My favorite boutique for wedding dresses in Grand Junction is Annelise Bridal Boutique. Their unique selection of beautiful dresses range from affordable to high end, with a wide range of sizes – there's something for everyone! Whether you're looking for the latest trends, unique sleeves/styles, or beautiful veils these shops will not disappoint.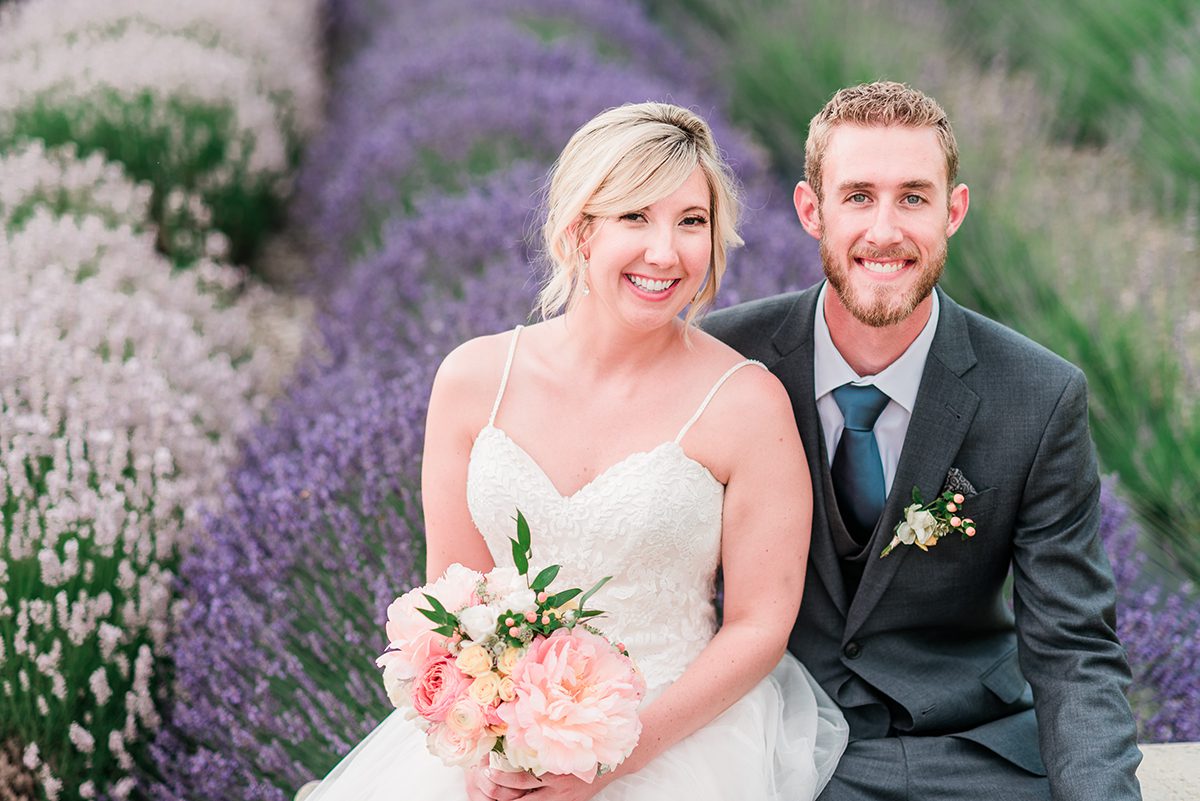 Grand Junction DJs
The music for your ceremony and reception really set the mood of your celebration! It's important to have a great DJ who knows how to keep the party moving. Nathan and Kyann with Firefly Entertainment have been one of my favorites to work with every season! Ryan Griz Entertainment have multiple professional DJs that sometimes give them more available dates, and I've enjoyed working with them this season too! Jonathan aka "DJ Beardly" also really brings the party – check him out and see if he's more your style as well.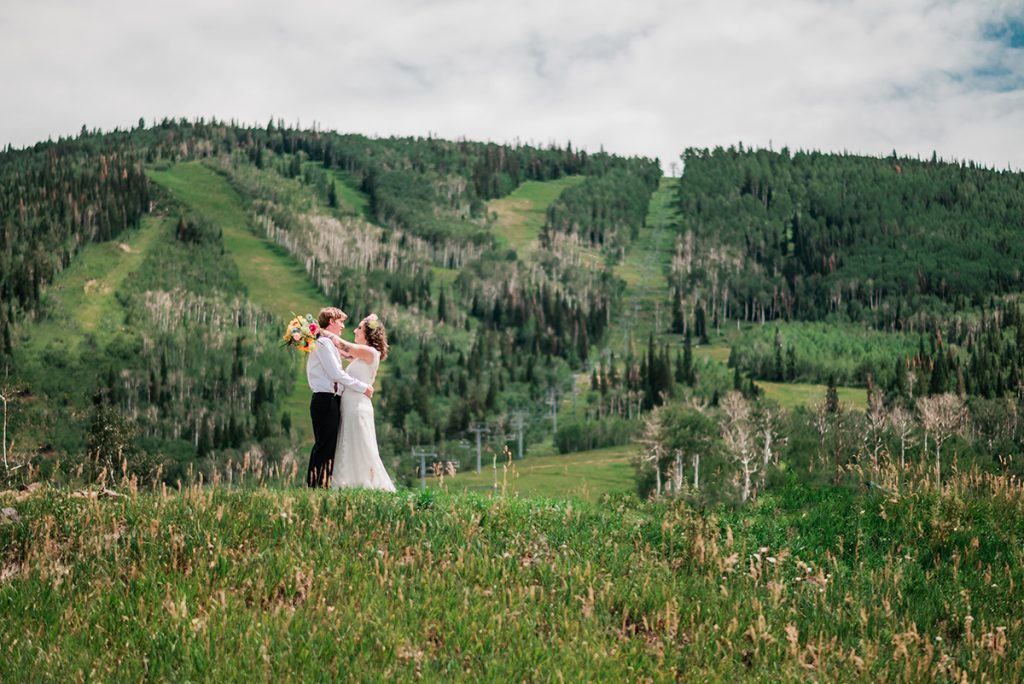 Grand Junction Event Rentals & Decor
Not all venues come with all the works you want for the big day. If you're looking for antique touches and unique seating for the ceremony or reception, you have to check out Kosi Rentals! Everything in their inventory is stunning. If you're needing more of the linens, arches, chairs, and other standard rentals for your ceremony and reception, I suggest Elite Events or Cardinal Events. They have a wide range of rentals available to suit your needs.
I know by this point I probably just sound like a 30 minute advertisement for weddings in Grand Junction, but I truly love the vendors we have here in the valley and believe a great team makes for a great wedding!
If you're interested in my services for photography whether you're getting married in Grand Junction or beyond, click here!