The reception is the party time of your wedding day. It is a huge trend these days to have different "bars" at receptions, and there are so many ways to customize this trend to your event! Today I want to offer some reception bar inspiration from past weddings I've captured and online ideas.
Reception Bar Inspiration
Smore's Bar. This one is quickly becoming a classic for wedding reception bars. Whether you go full bonfire, or just have little burners set up for the marshmallows, this is such a delicious and fun bar for all your guests! Smore's bars are especially great if you're having kiddos at your wedding.
Popcorn Bar. Another hit with the kids is a popcorn bar. Your adult guests will love it too! This is a highly recommended option if you're having a rather long cocktail hour with no appetizers served.
Mini Donuts. Whether you're doing strictly donuts instead of cake, or a donut bar alongside, this is easily one of my personal favorites of the reception bar inspiration ideas. You can do so many things to make this a fun, festive, and beautiful part of your reception. Donut towers, mini donuts on pegs, setups on cake stands, and more. You could even make it a centerpiece to the space by doing a donut wall!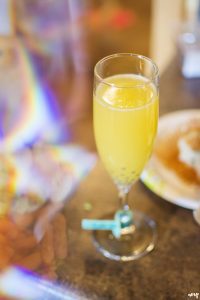 Mimosas. Not all of these reception bar inspirations are going to be food! Mimosa bars, or even bloody mary bars, are a new trend I've been seeing online. Having different add-ins available for guests to customize their drinks makes it a lot of fun. These are especially fun if you're doing a breakfast theme for your dinner (or a sunrise wedding!)
Craft Beer. We had the best intentions of doing a craft beer bar at our own wedding, but time and money got the better of us lol. I love the look of them though, and have had the chance to photograph a couple! Setting them up like a brewery, especially at outdoor receptions, really makes them a focal point of the night — and your guests will love having the selection!
Candy Bar. A candy bar is another hit if you're having lots of kids at your wedding (obviously!) Setting up bowls with a selection of a dozen different candies is the general idea behind this one. It gives the kiddos a way to participate in cocktail hour other than just playing on the dance floor or running around. Plus I've seen these bars done with all the candy color coordinated to the wedding colors!

Cheese Bar. Now I have yet to photograph a wedding with a cheese bar, but I'm just saying if you're my first couple to do it I will love you forever haha. Cheese is one of my favorite food groups and was my first word! If you're holding your wedding at a vineyard this would be an especially apropos reception bar to pair the wines with various cheeses. Think of the cute cheese boards you could create as well! Wooden boards would give a nice rustic feel, or chalkboard/slate ones could be really cute.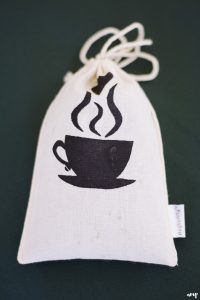 Coffee Bar. This is a huge hit with guests from what I've seen! Whether you plan to have a variety of coffees available for drinking at your reception or will be handing out coffee beans/grounds, you really can't go wrong.
Ice Cream Bar. Especially popular for summer weddings, ice cream bars are a great way for guests to cool off at your reception! Nothing beats a selection of ice cream from a local shoppe or dairy! You could even customize the bar with ice creams color coordinated with your celebration.
There are so many options out there for customizing your reception it's hard to fit it all in one post! Do you have any favorite reception bar inspiration ideas I missed? Leave them in the comments below!
xo,