Jason and Aneill had a specific vision for their engagement session. I adore when my couples are inspired! They wanted to start with a firefighter engagement session vibe, since Jason works for the Palisade Fire Department. We met up at the firehouse as Jason pulled an engine out for us to play with. It was so much fun to incorporate firefighter bits into each photograph.
After the firefighter part of the engagement session we moved over to the other side of the valley for some photos on their ranch! Coming from Iowa, it's been an adjustment to see mostly yellow leaves for fall photos, but Jason and Aneill had the most beautiful red orange tree in their yard… I was stoked! For anyone who knows these two and their pups, you'll know how important it was to get photos with them too. We gave Trout a sign that pretty much sums up his relationship with Gabby perfectly. And of course we needed to get photos with the horses as well!
I cannot wait to capture their wedding day in Palisade next fall! Check out some of my favorite photographs from their engagement session: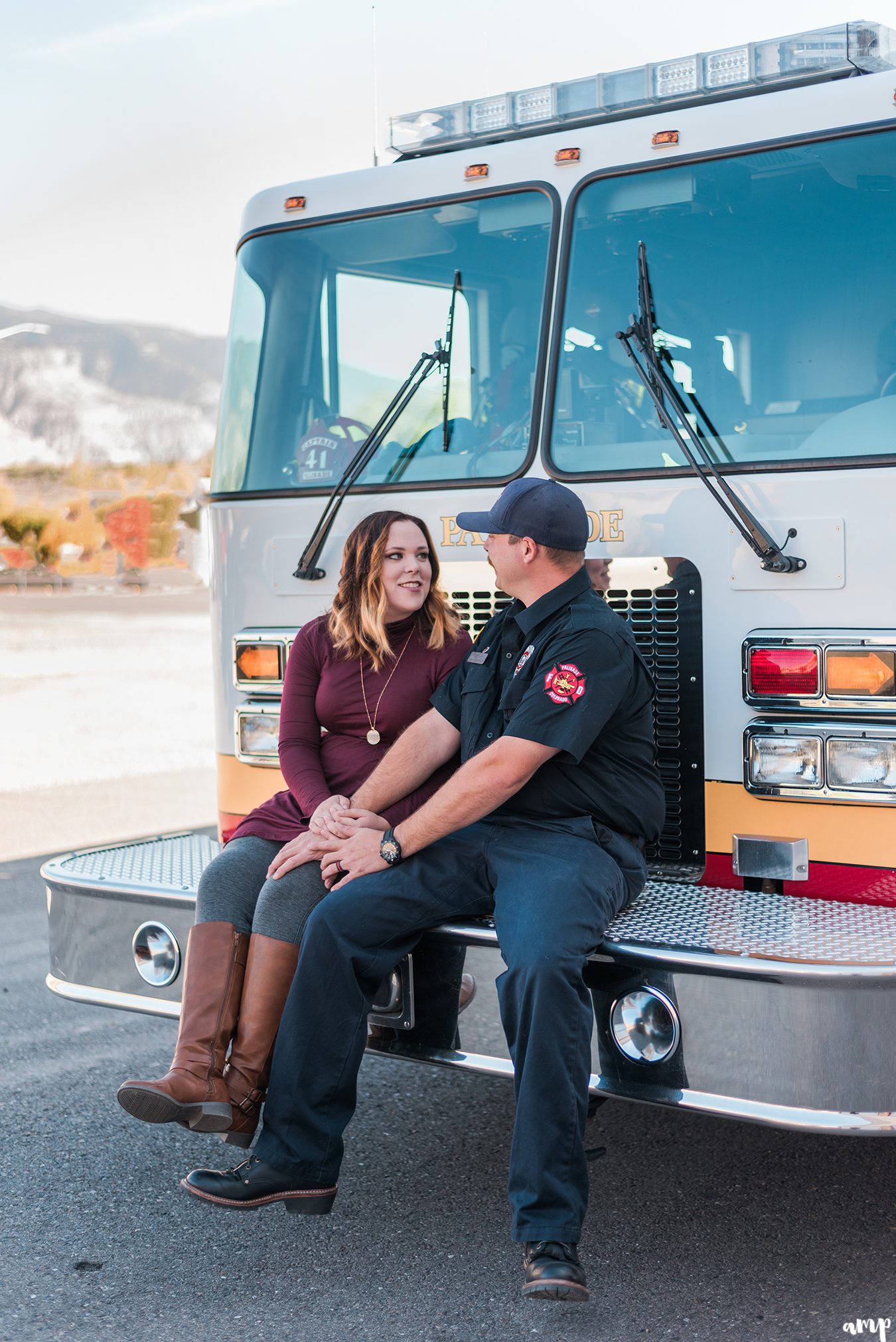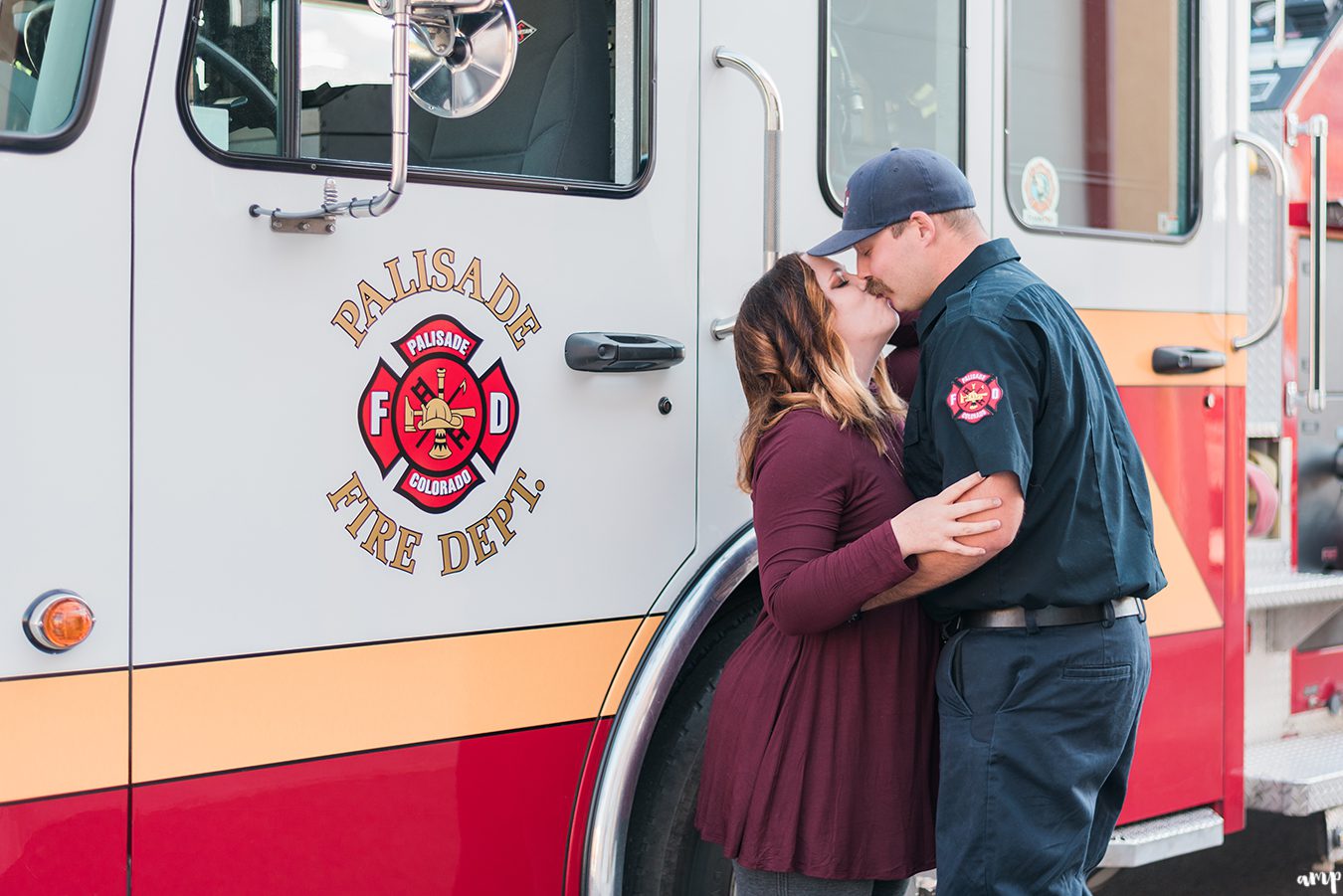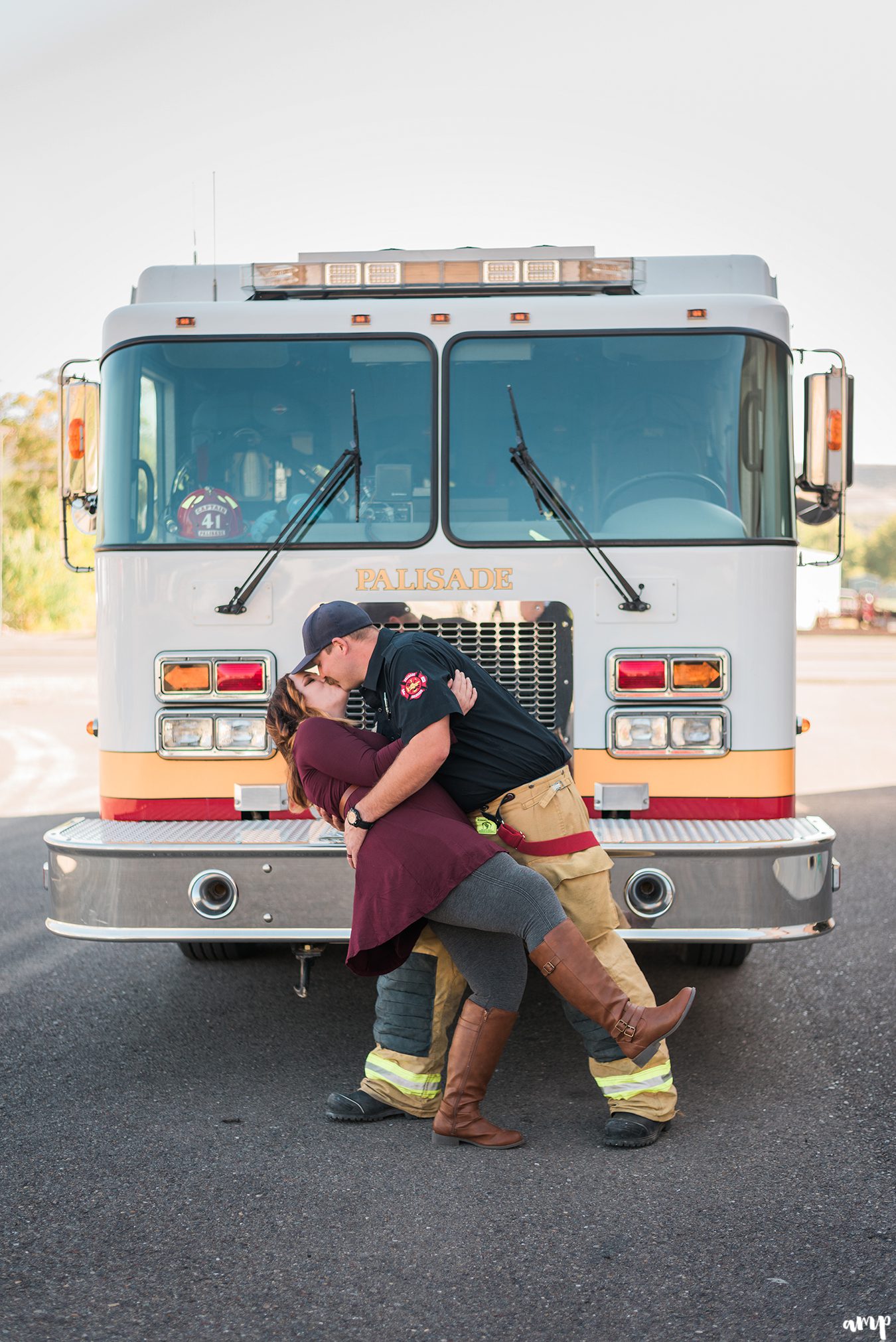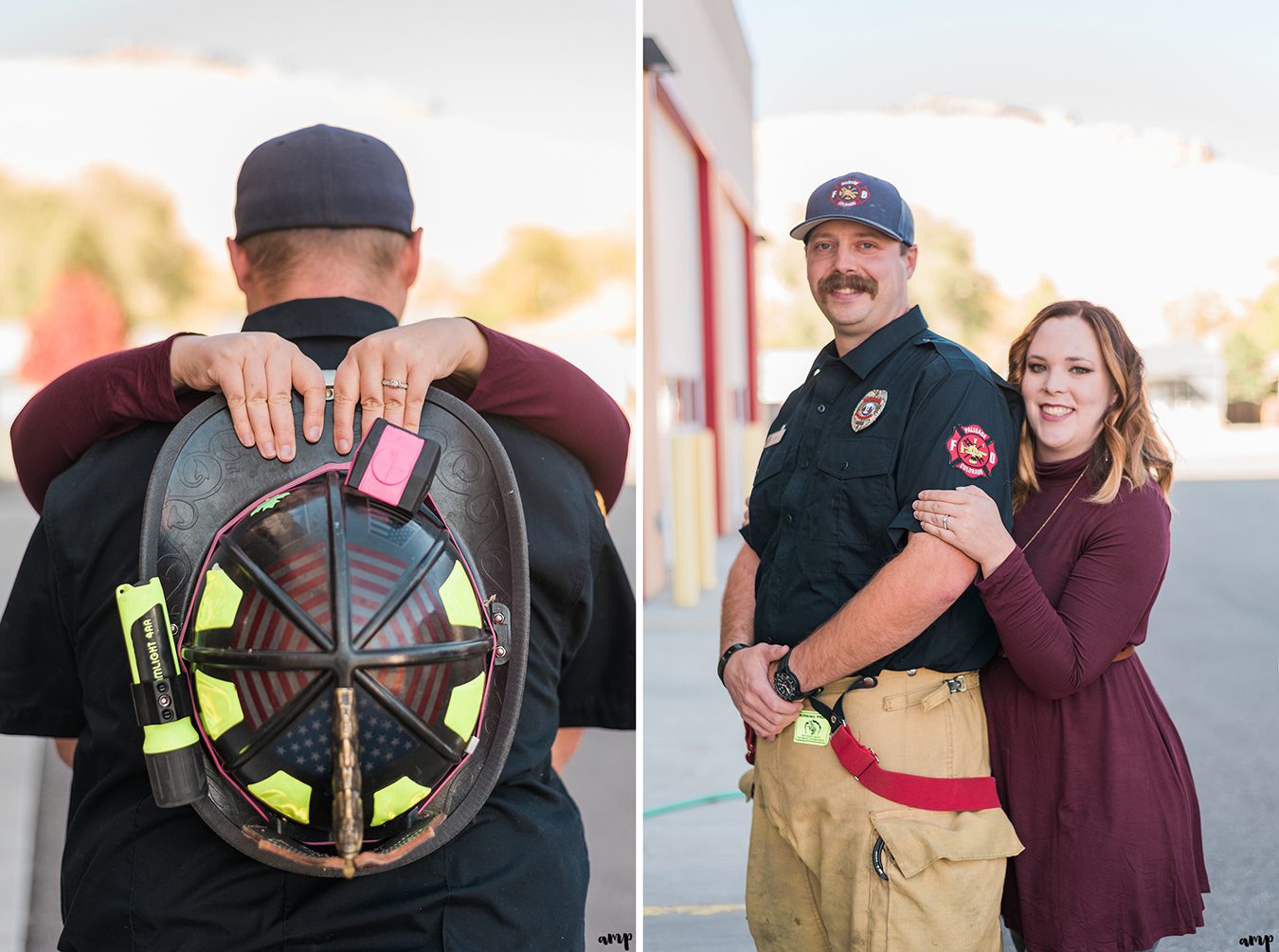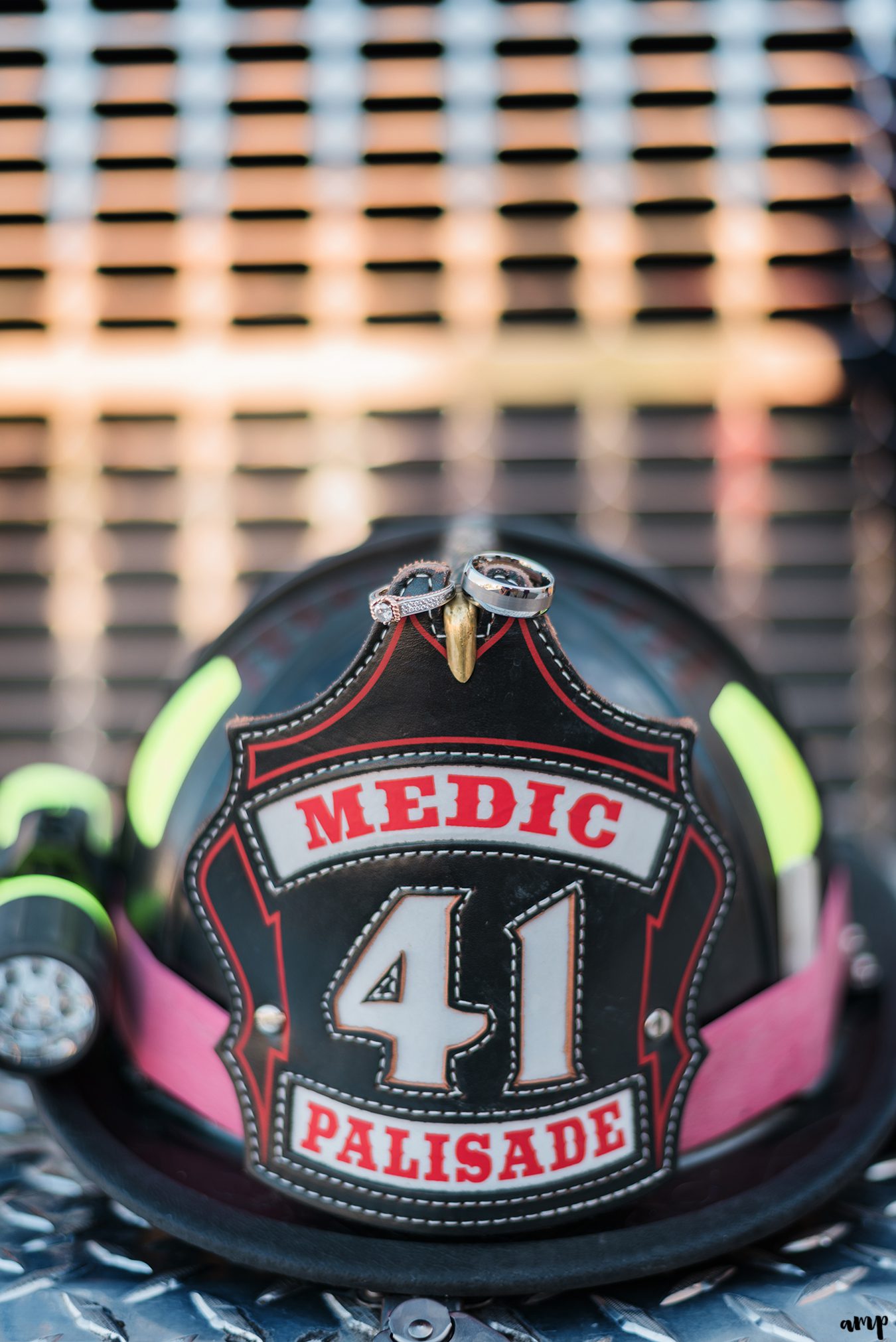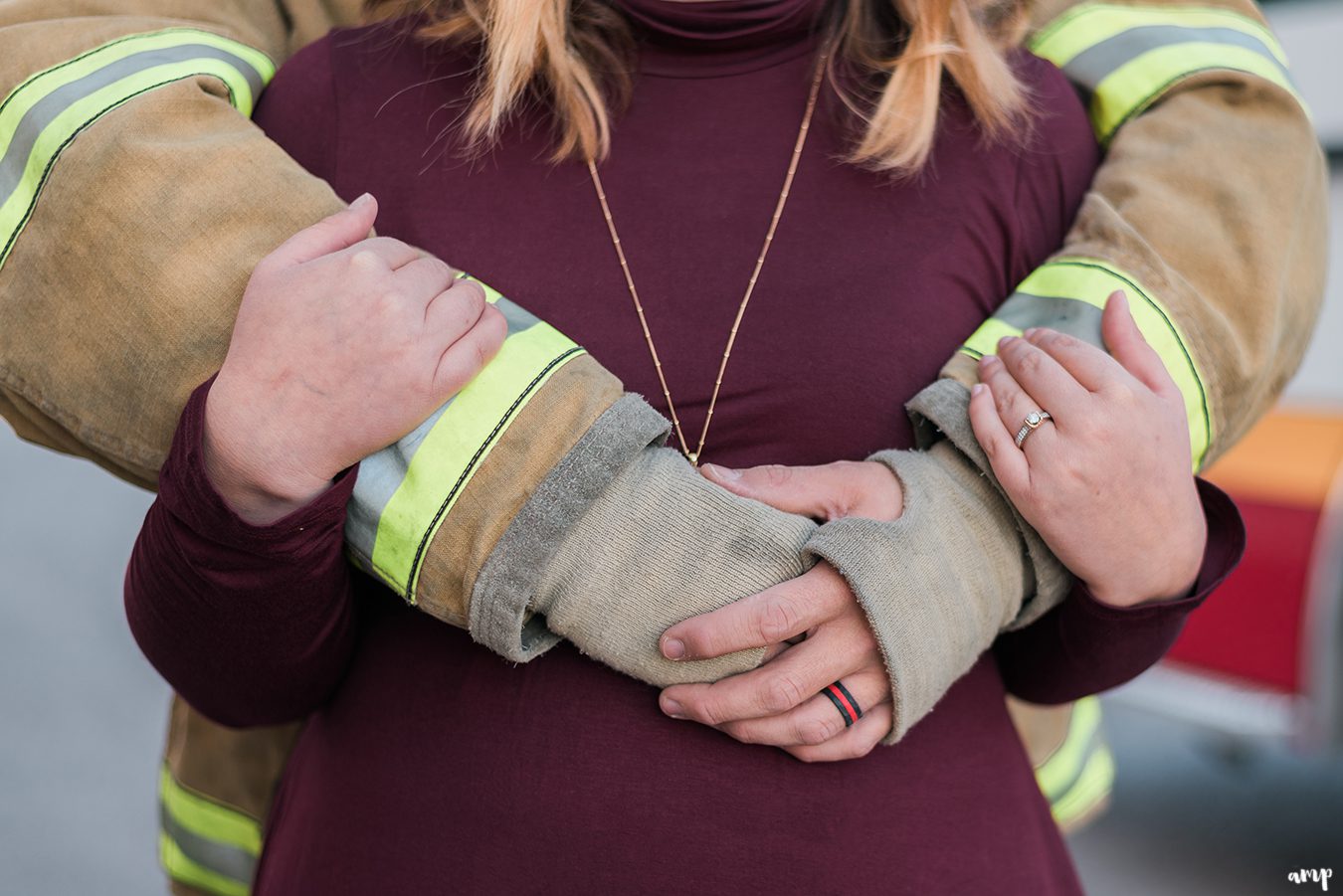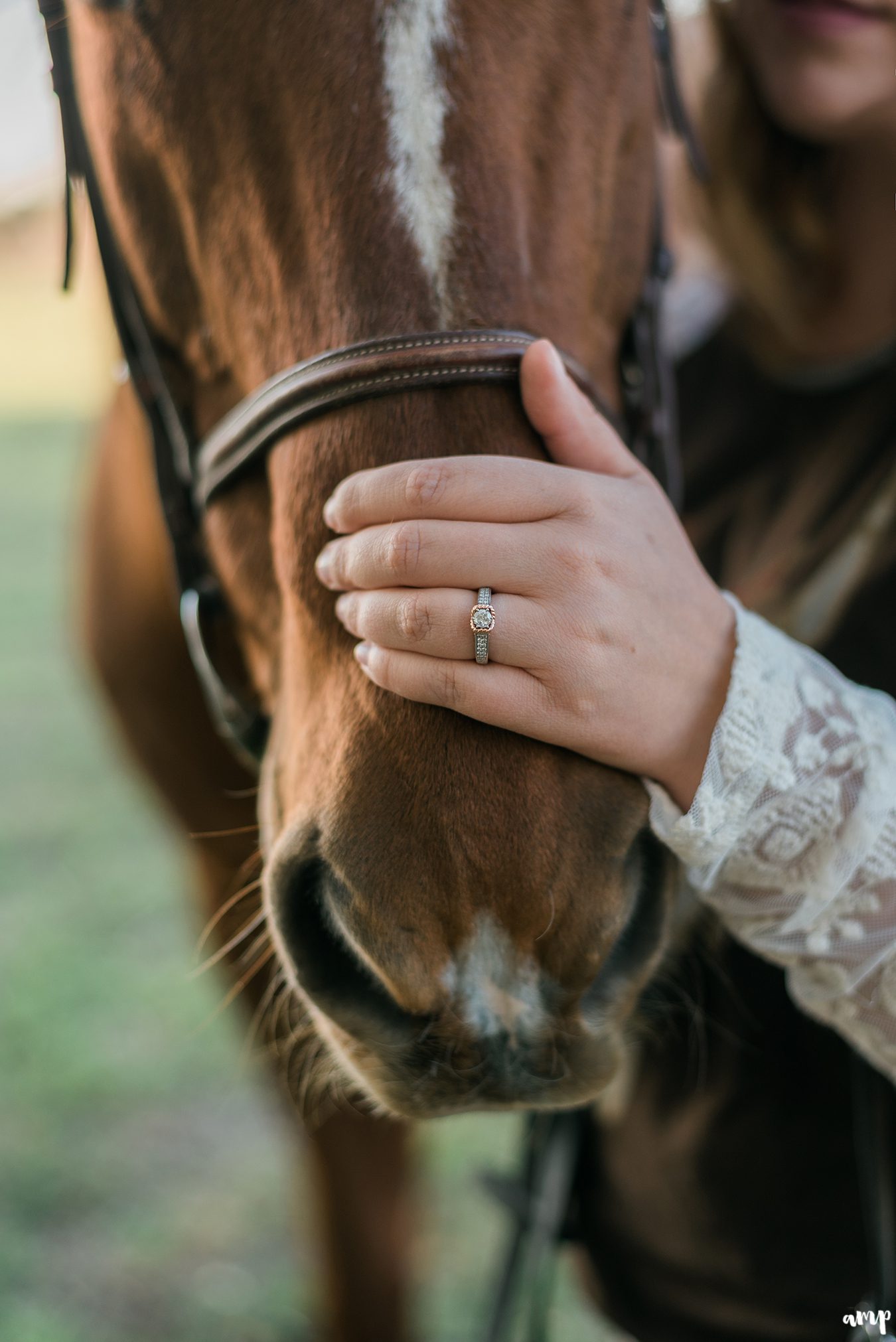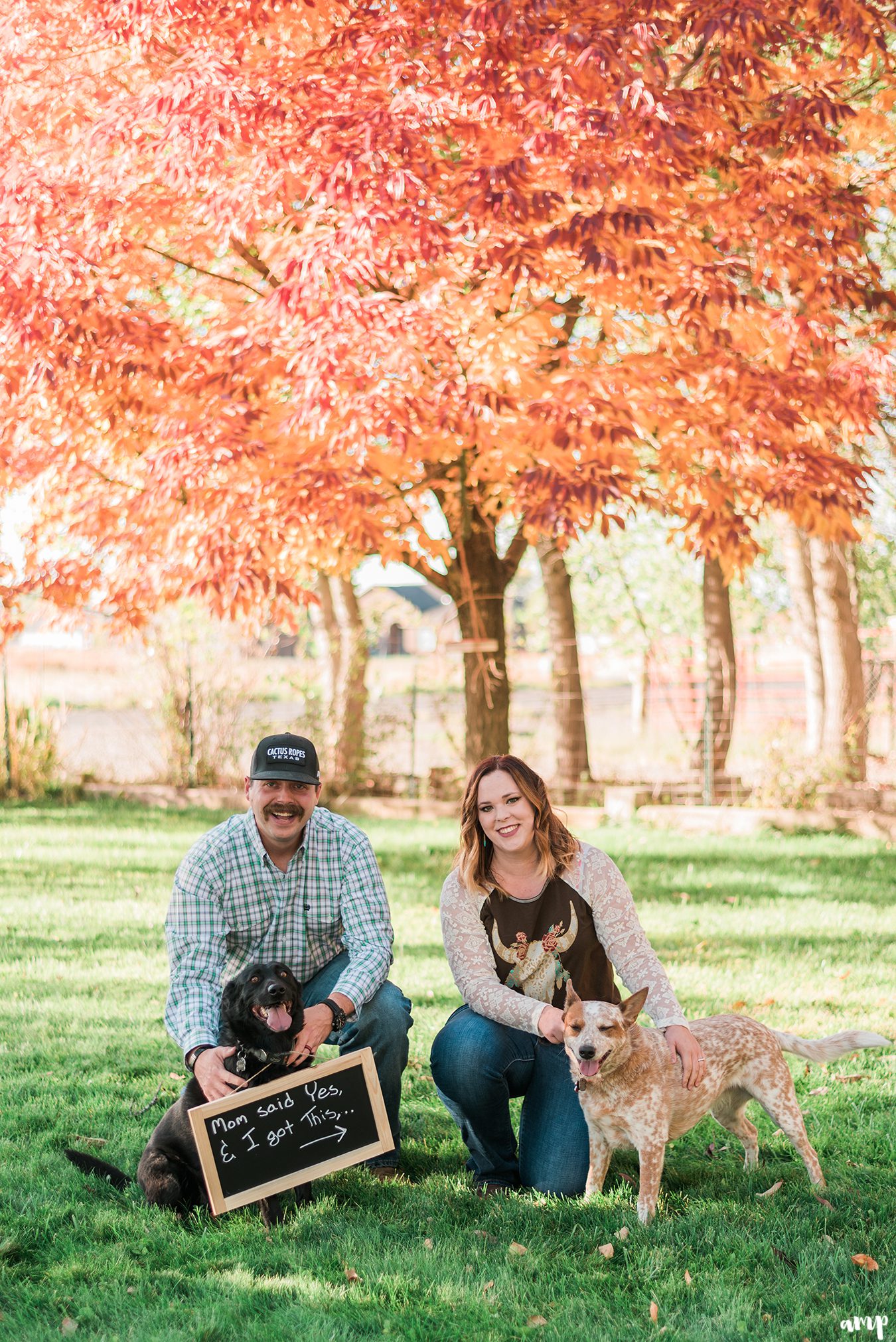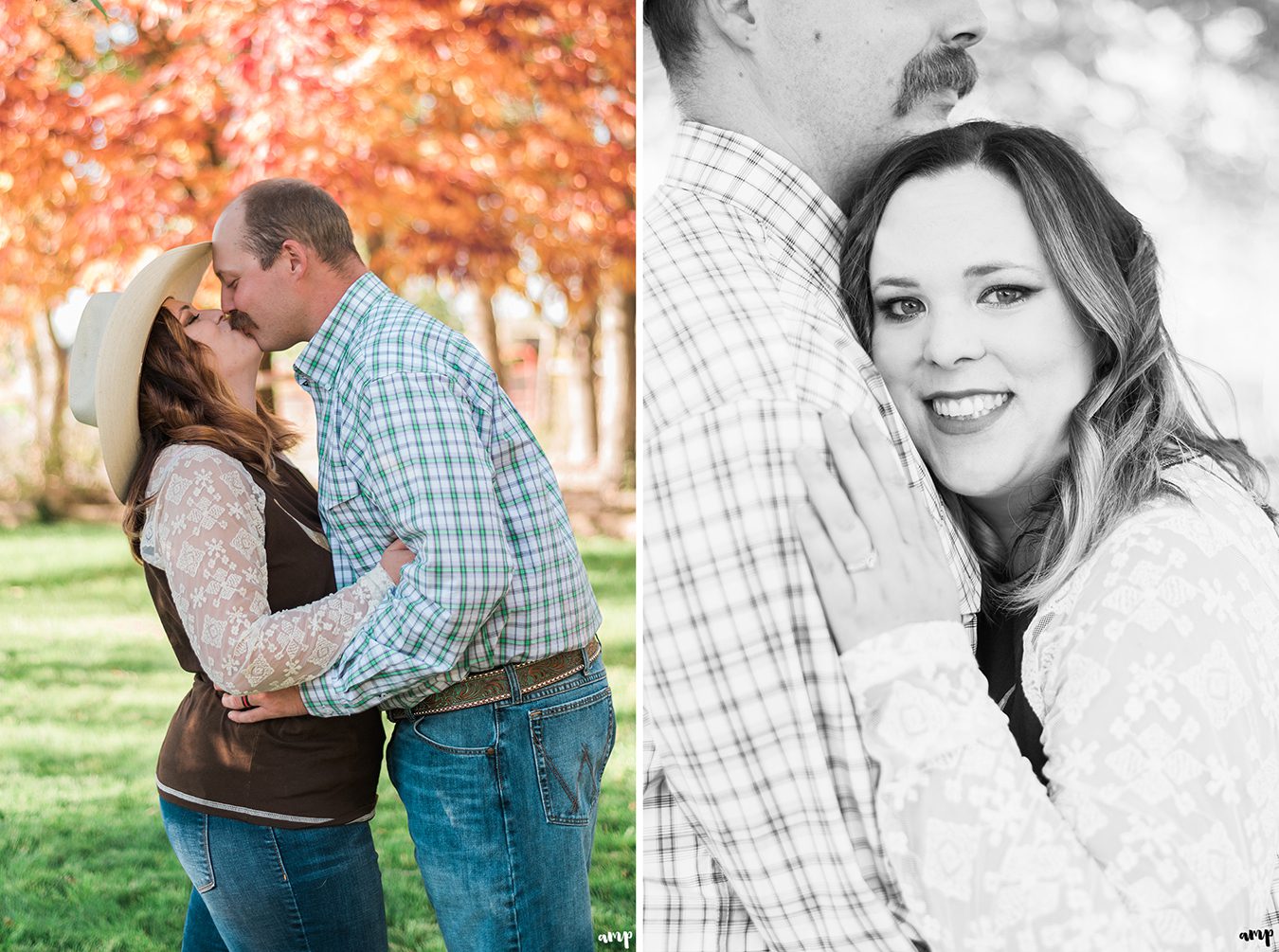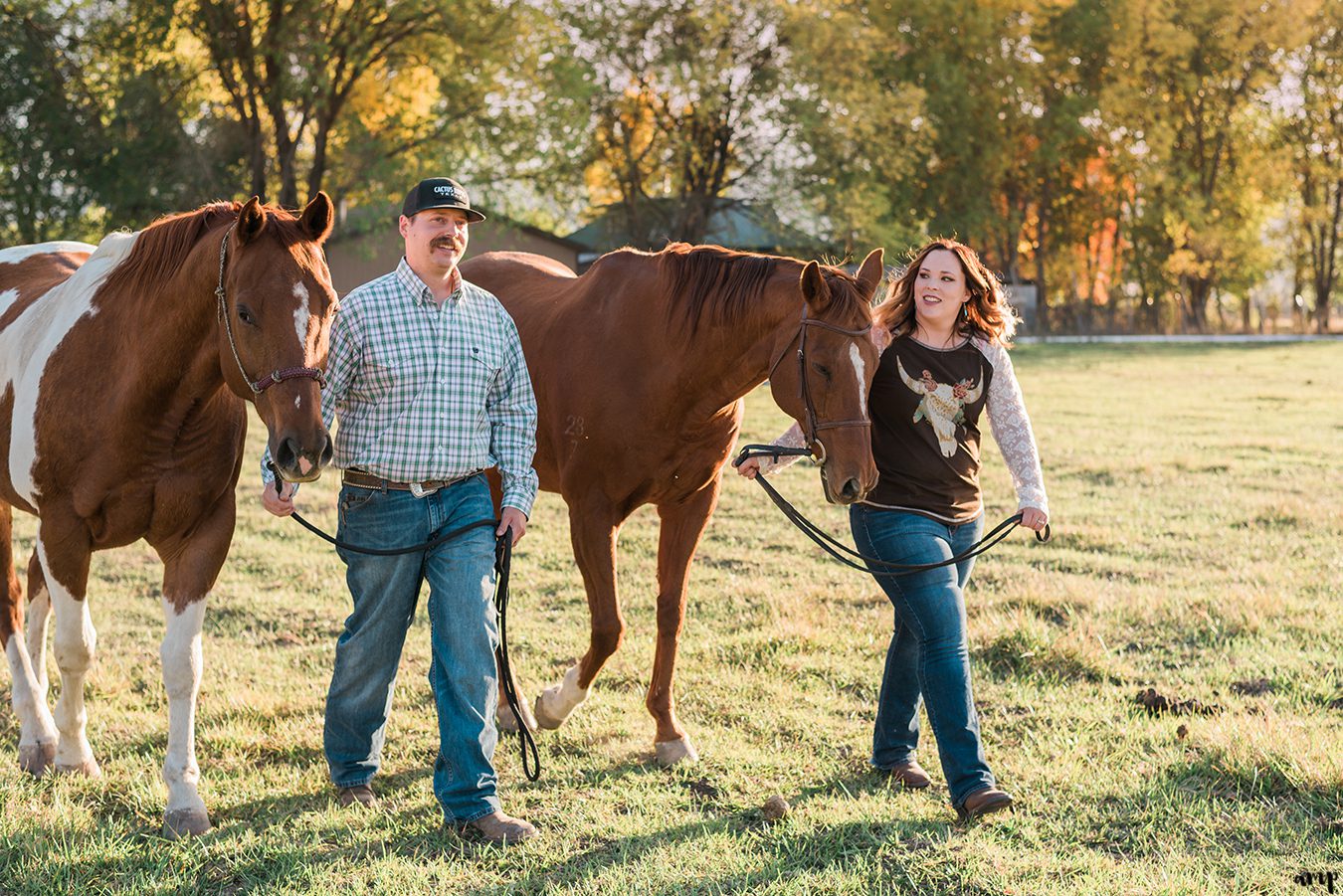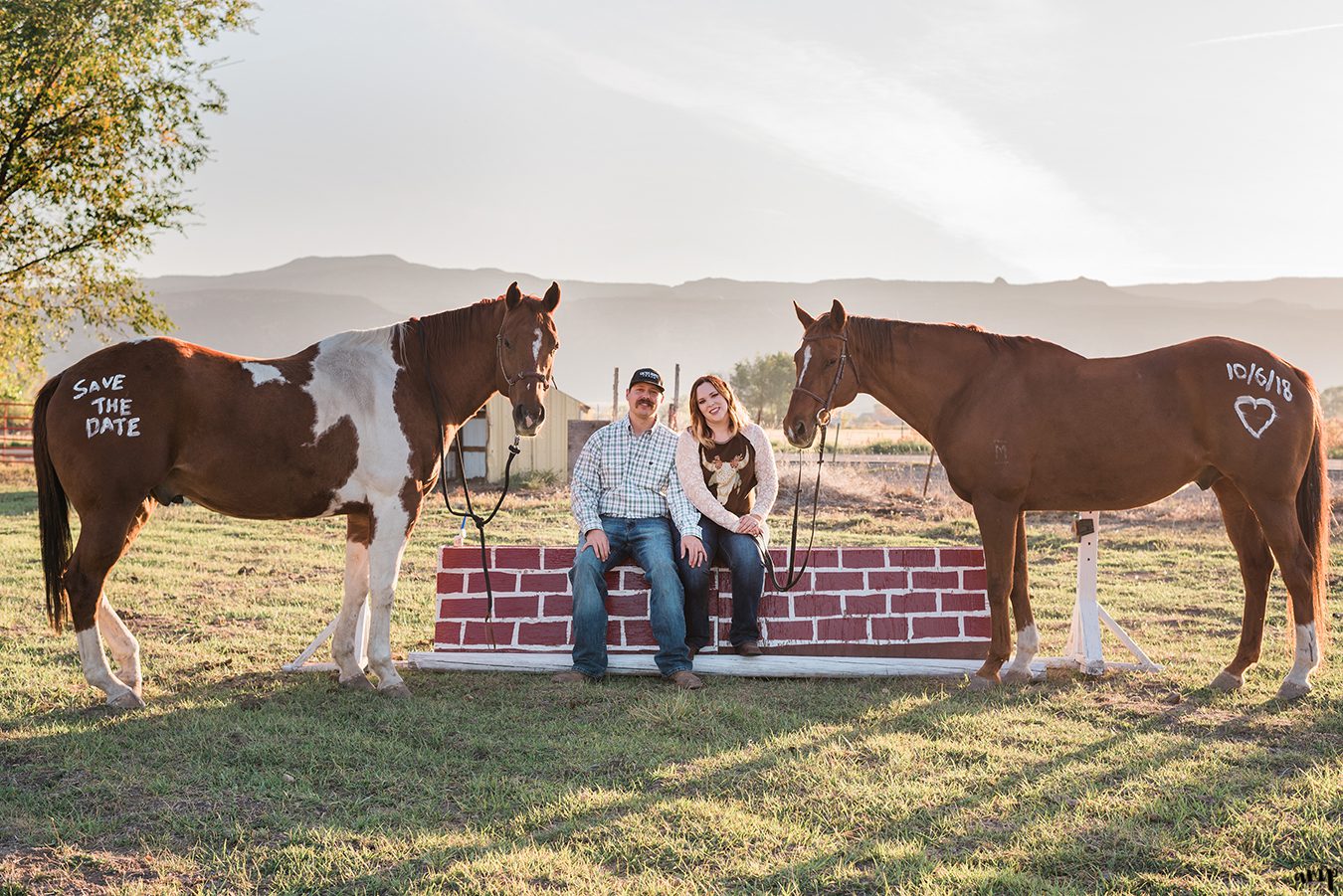 Engagement sessions like this one come complimentary with your wedding collection! Click here to learn more about my wedding photography – or click here to learn more about standalone engagement sessions!
xo,