As the summer heats up, we're finally getting back into the swing of wedding season. It may look a little different this year amid a global pandemic, but couples are still tying the knot in more intimate and socially distanced celebrations! Whether your wedding is big or small, you should have some sort of kit for those little needs that could arise on the big day. Let's dive in to what to include in your wedding day emergency kit.
HEALTH
There are a number of little things that I would recommend packing for health reasons on the big day. From a sudden headache or surprise visit from Aunt Flo, to preventing sunburn or getting brunch out of your teeth before the "I do's" — this is an important part of your wedding day emergency kit! Here's the basics for the health part of your kit:
Pain killers

Band aids

Antacids

Eyedrops

Toothbrush/paste

Mouthwash

Allergy meds

Deodorant

Floss

Tampons/pads

Kleenex

Q-tips

Sunscreen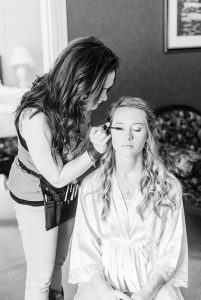 BEAUTY
The beauty portion of your wedding day emergency kit is useful, but I would add that your hair/makeup artist might have a number of these in their own kit. It is worth asking before you over pack! Still, if you're getting dressed somewhere other than where you're getting your hair and makeup done, it is smart to throw these items in so you're covered when they're not around. Here are the top beauty items you should include in your wedding day emergency kit:
Hair brush/comb

Lip balm

Lotion

Tweezers

Nail polish & remover

Nail clippers & files

Mirror

Eyelash glue

Lint roller

Gum/mints

Bobby pins

Hair ties

Extra lip products from your HMUA for touch ups!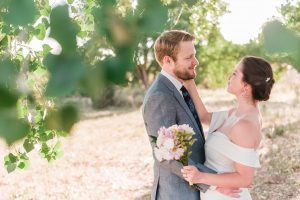 TOOLS / IN CASE OF EMERGENCY
All of my couples know that I recommend bringing a crochet hook if their dress has a bunch of little buttons/hooks to do up. Along those lines, there are a number of useful tools that I'd recommend having on hand just in case! Having captured 150+ weddings at this point, I've seen all kinds of mishaps — many of which were saved by a few simple tools. These are my most recommended tools and items to have in case of emergency based on these real life experiences:
Sewing kit

Straight pins (for boutonnieres or bouquets, etc!)

Double stick tape

Safety pins

Scissors

Static cling spray

Matches

Phone charger

Tide stick

Hem tape

Crochet hook

Superglue

Drinking straws

Water & Protein-based snacks
It might seem like overkill, but I have truly seen most of these items save the day or reduce a stressful moment to laughs. Weddings are a LOT of moving parts, and it never hurts to be over-prepared! Hopefully this list helps you as you decide what to include in your wedding day emergency kit. If you've got any tips to add, leave them in the comments below!