Anastasia's vision for her and Joseph's engagement session on the Colorado National Monument was inspired by the soft red orange glow of the late summer sands in the desert. The monument made the obvious choice for location as it offers such a diverse desert backdrop!
Joseph and Anastasia met in college in Kentucky during the first week of classes. After becoming great friends their romance developed and they've been together for 6 years since! Anastasia moved out to the valley here for work while Joseph is finishing his master's degree back in Kentucky, a journey that has definitely made their hearts grow fonder. These two were a joy to adventure the desert with this past weekend!
We met up as the sun began to set on the Monument, a slightly cooler relief from the heat of the day. The two were up for my exploring having just gotten back from a day trip to Moab! I love couples with an adventurous heart. We made our way around a few areas of the park, the last flowers of the summer still in bloom. Whether I asked them to dance slowly together, hold a kiss longer than a normal person would, or hike a little bit in dressy sandals, Joseph and Anastasia were such troopers. Joseph would help her up rocks or adjust her skirt for her, it's one of my favorite parts of these kinds of sessions. Seeing the little ways couples show their love for one another is so cool.
As the sun faded behind the hills, we got some stunning after glow around the best vistas on the monument. Take a peek at some of my favorite moments from their engagement session on the Colorado National Monument: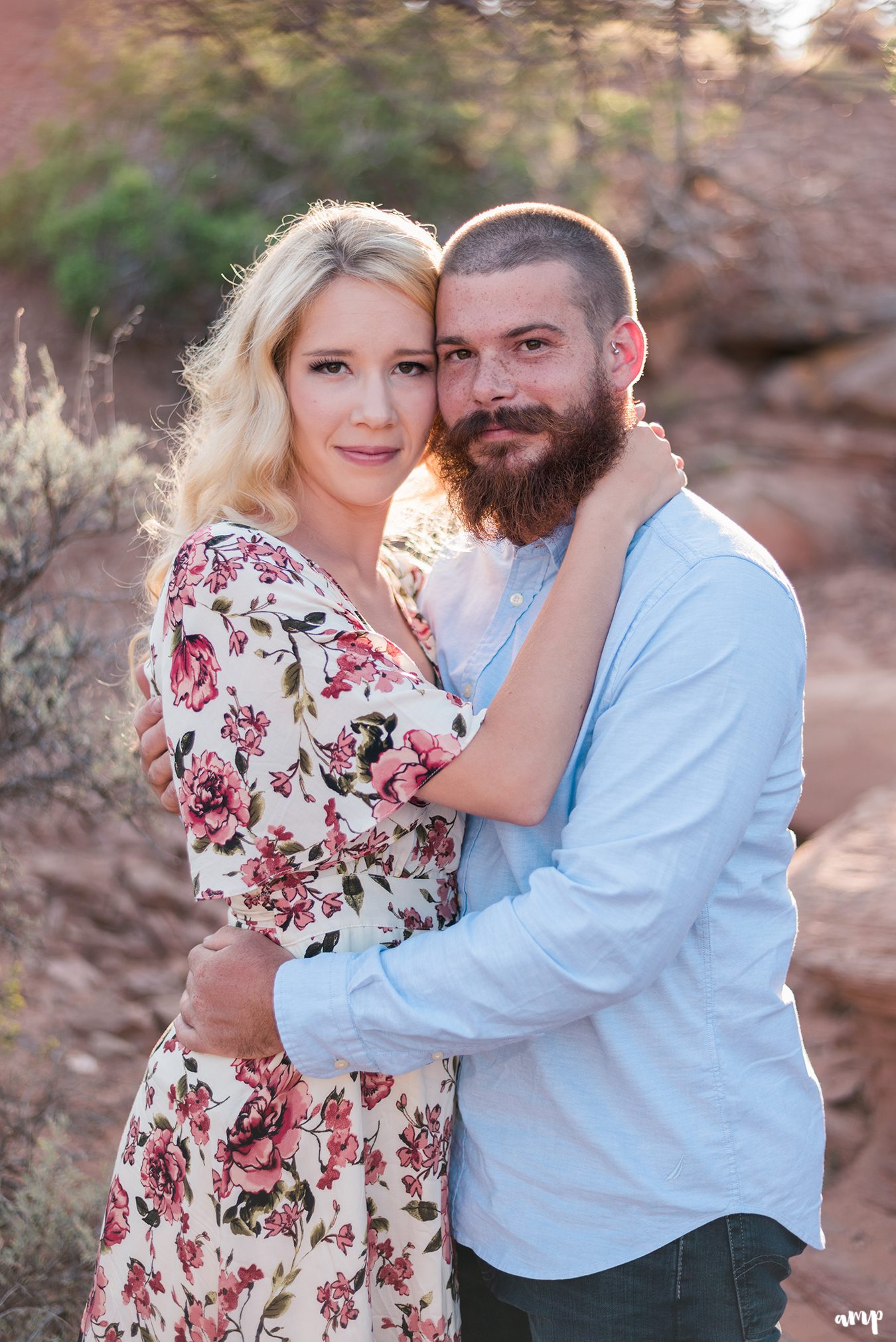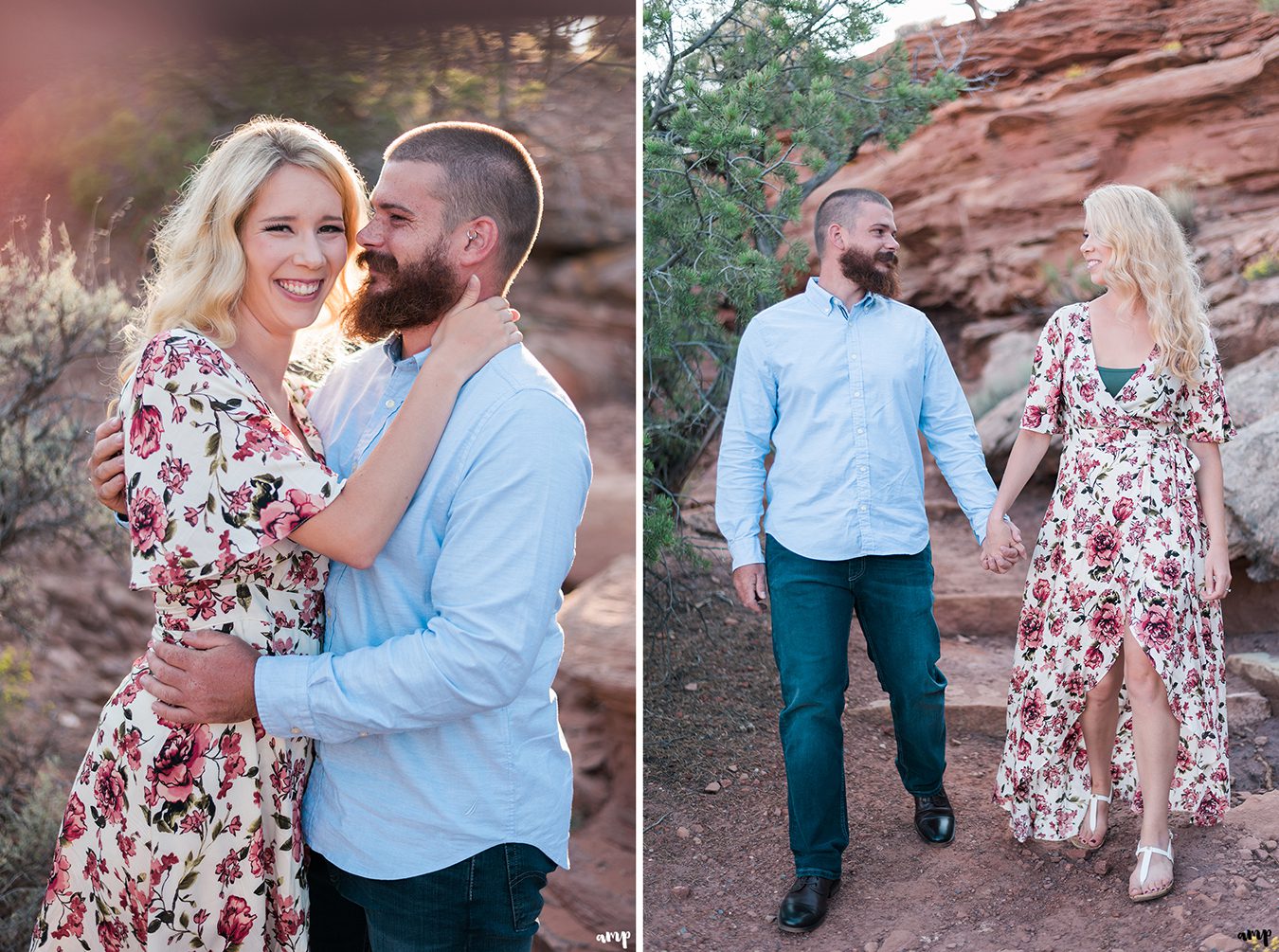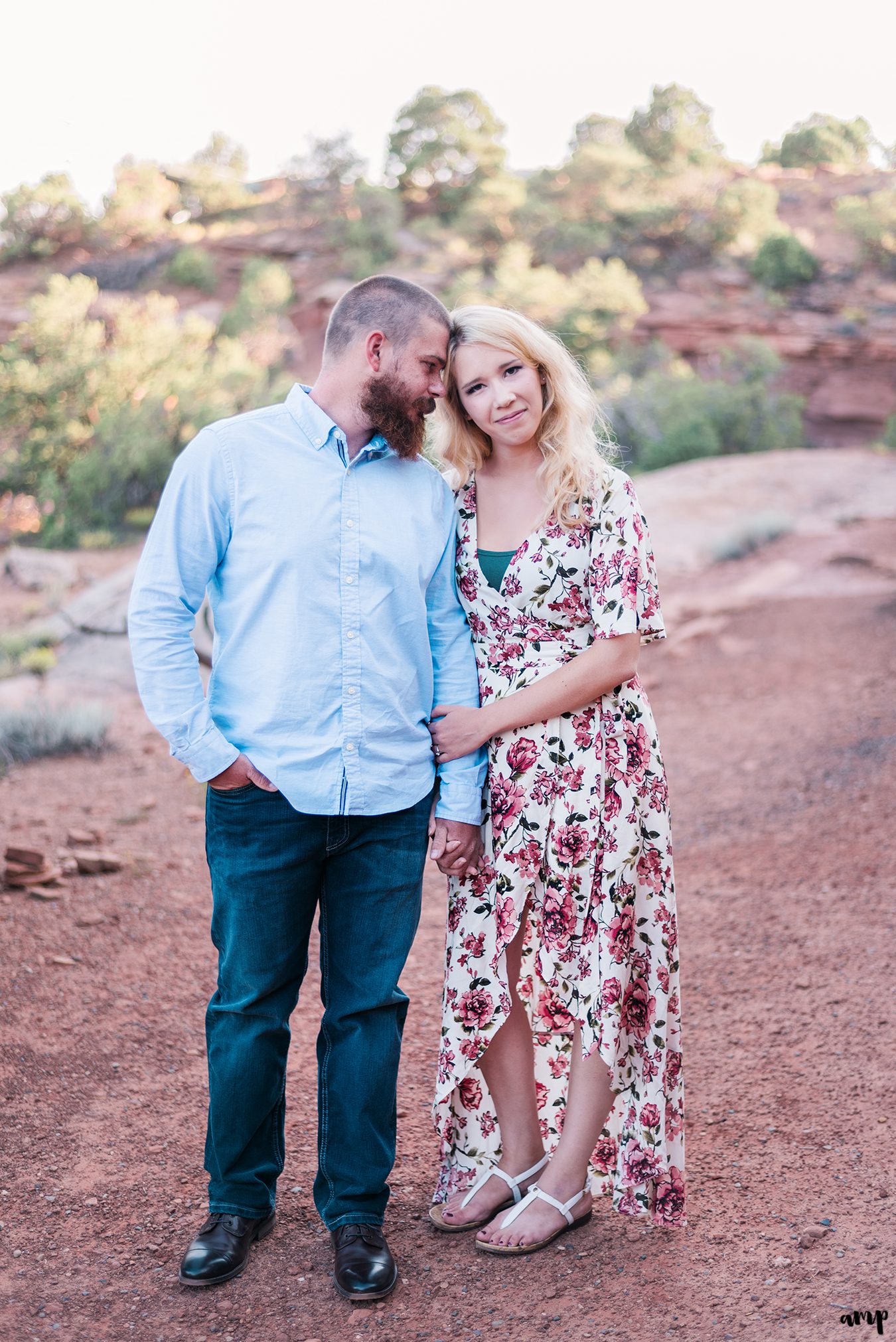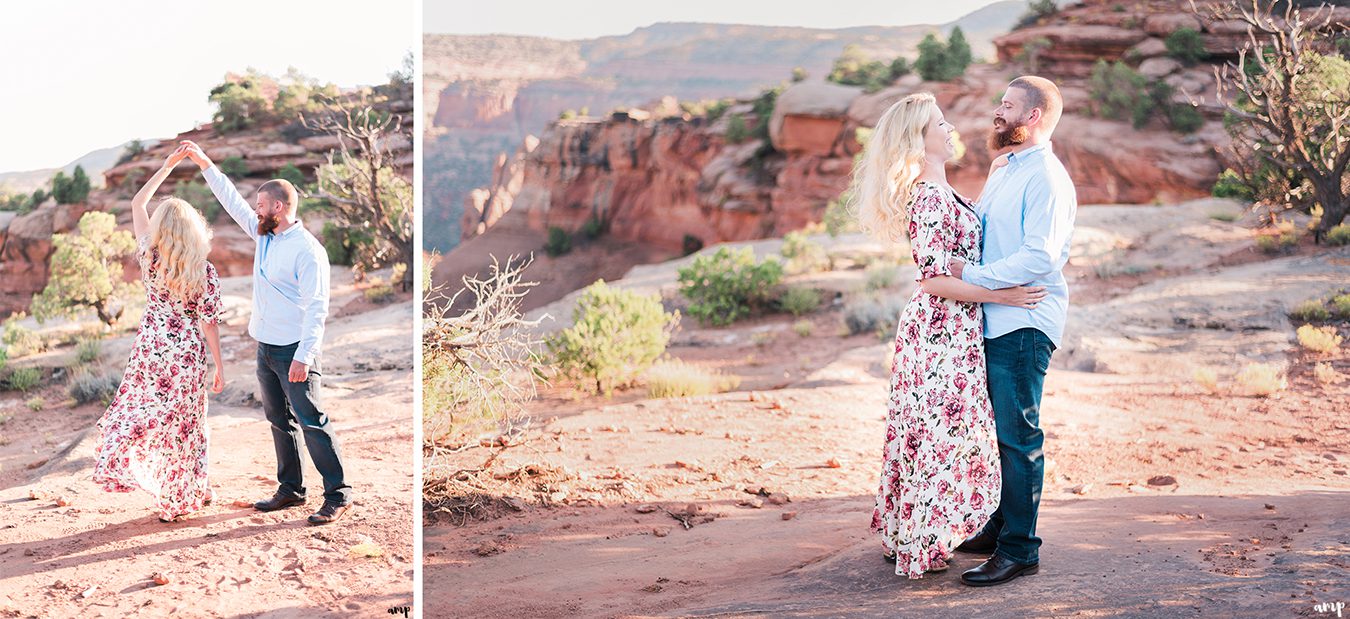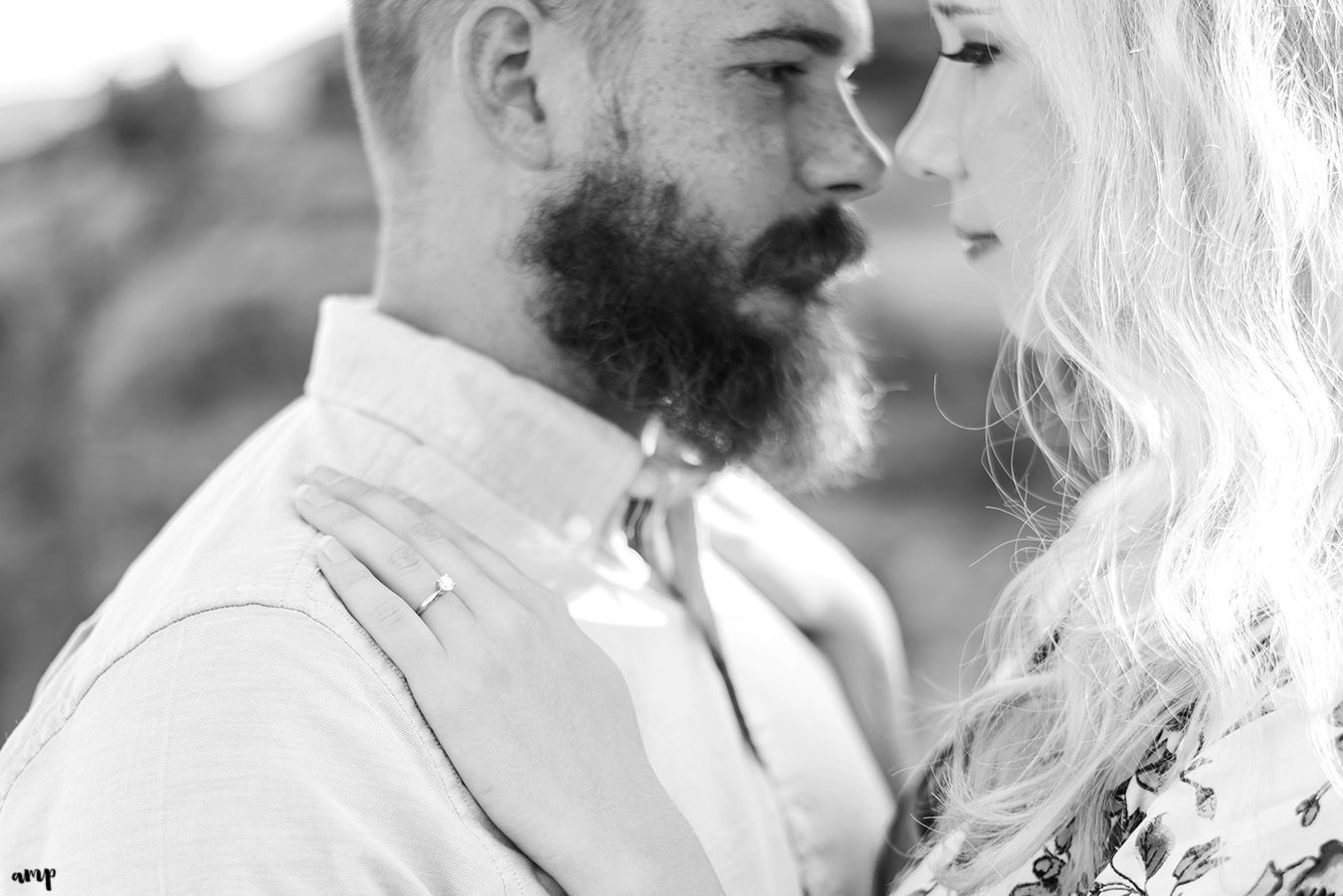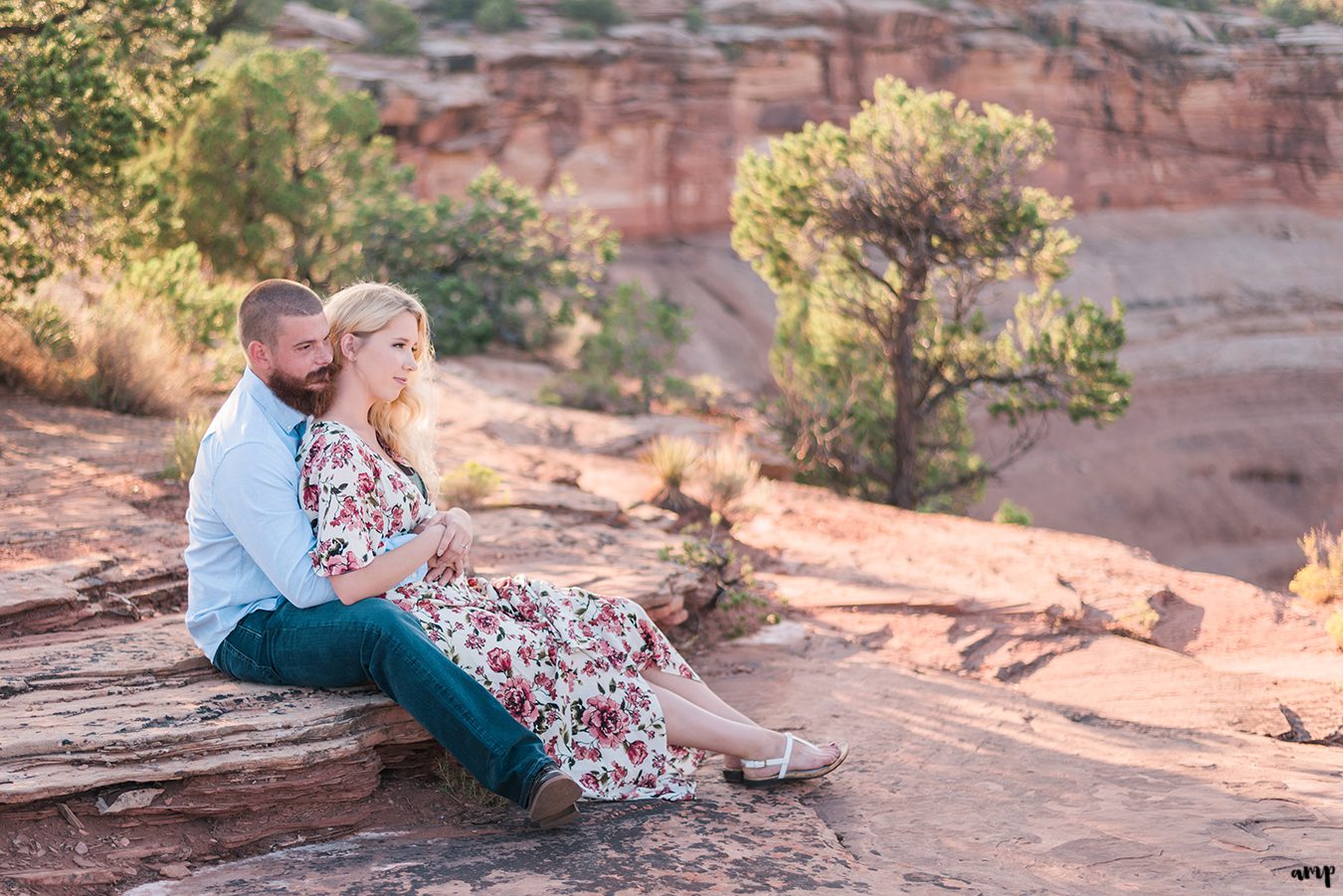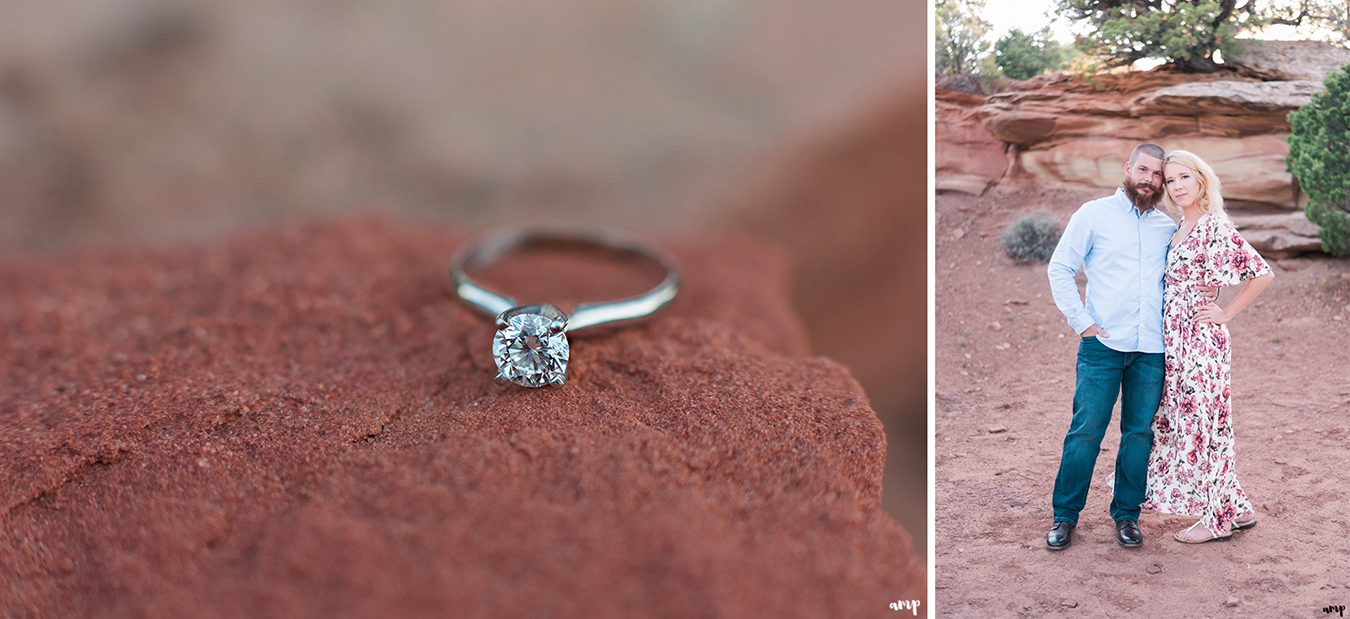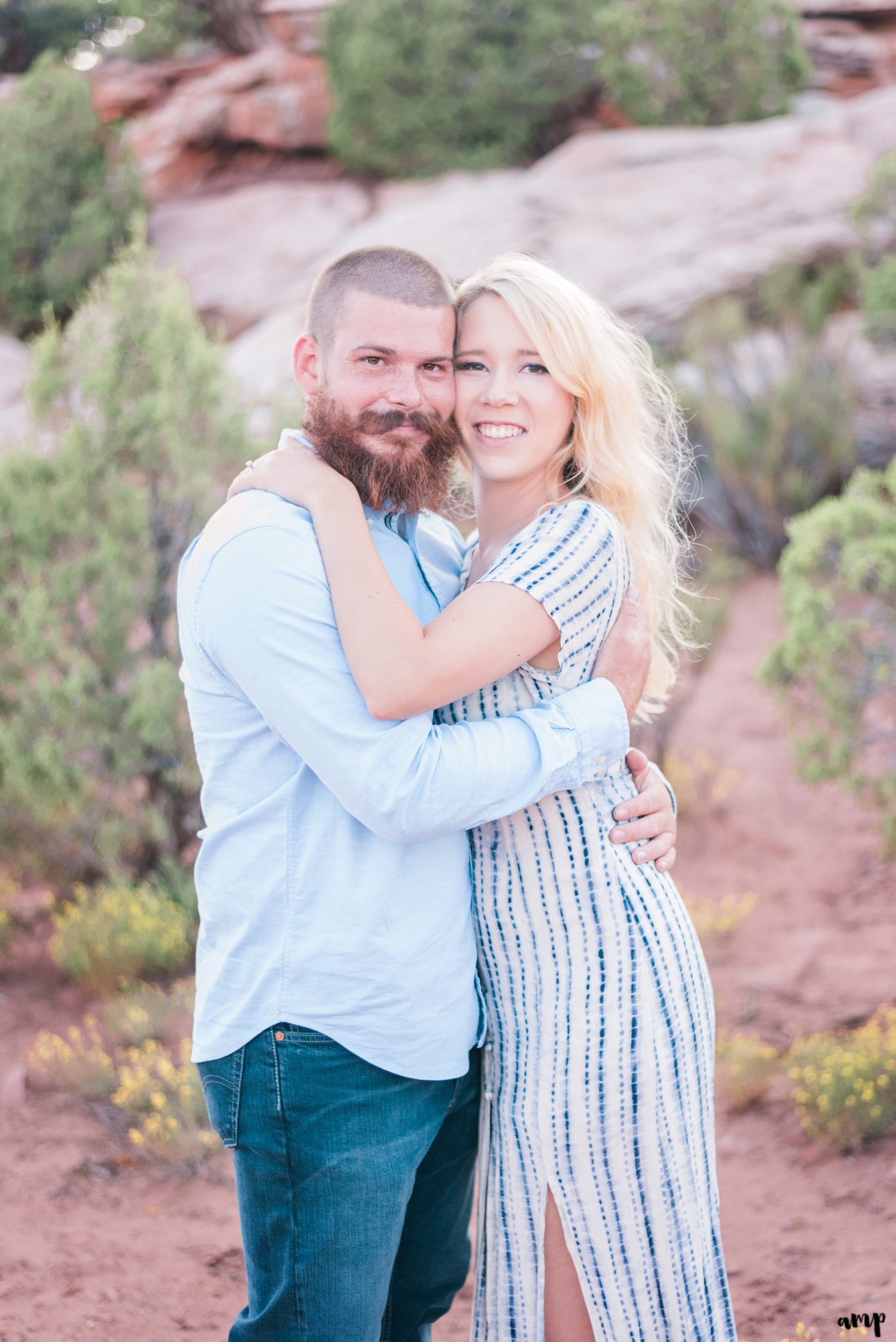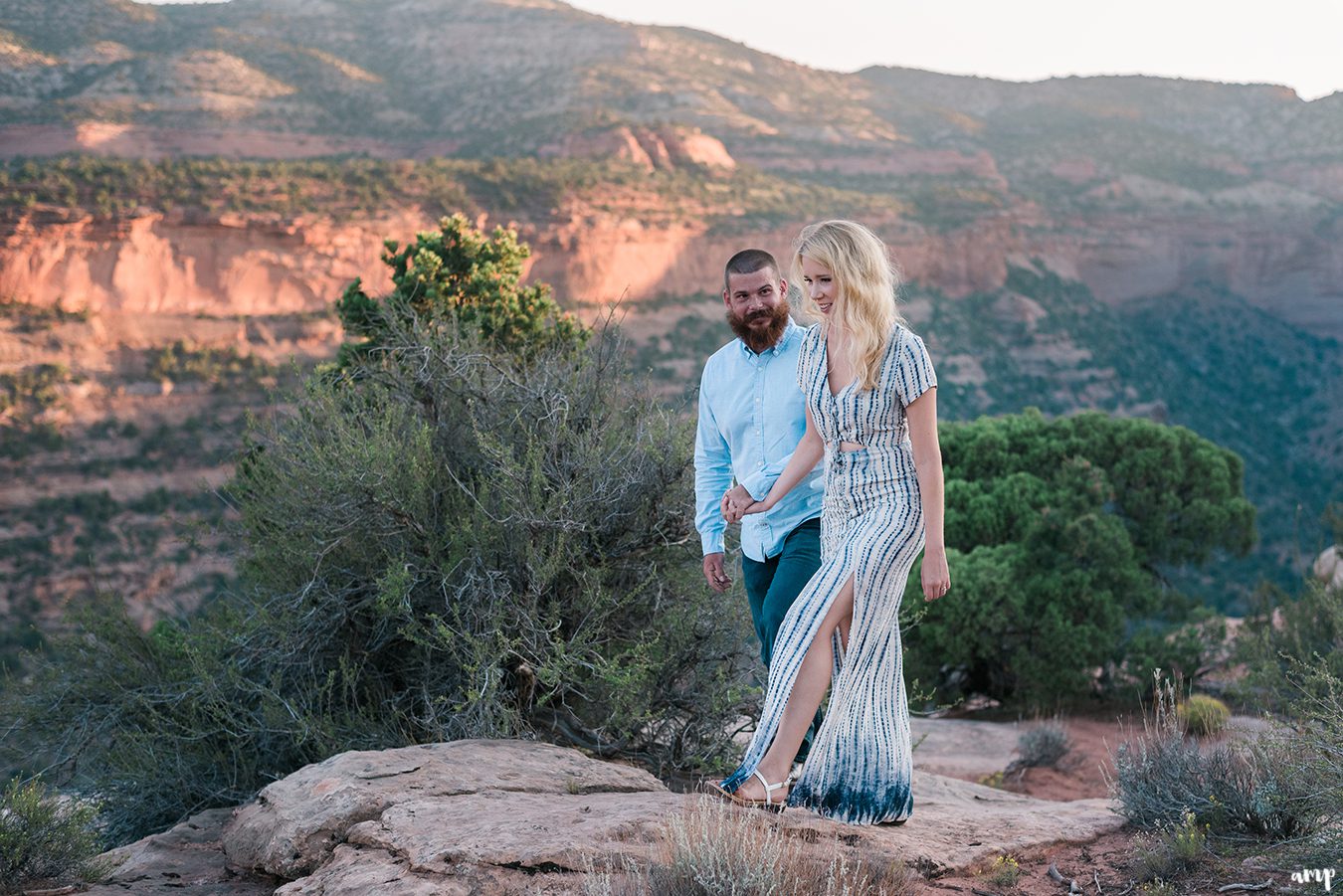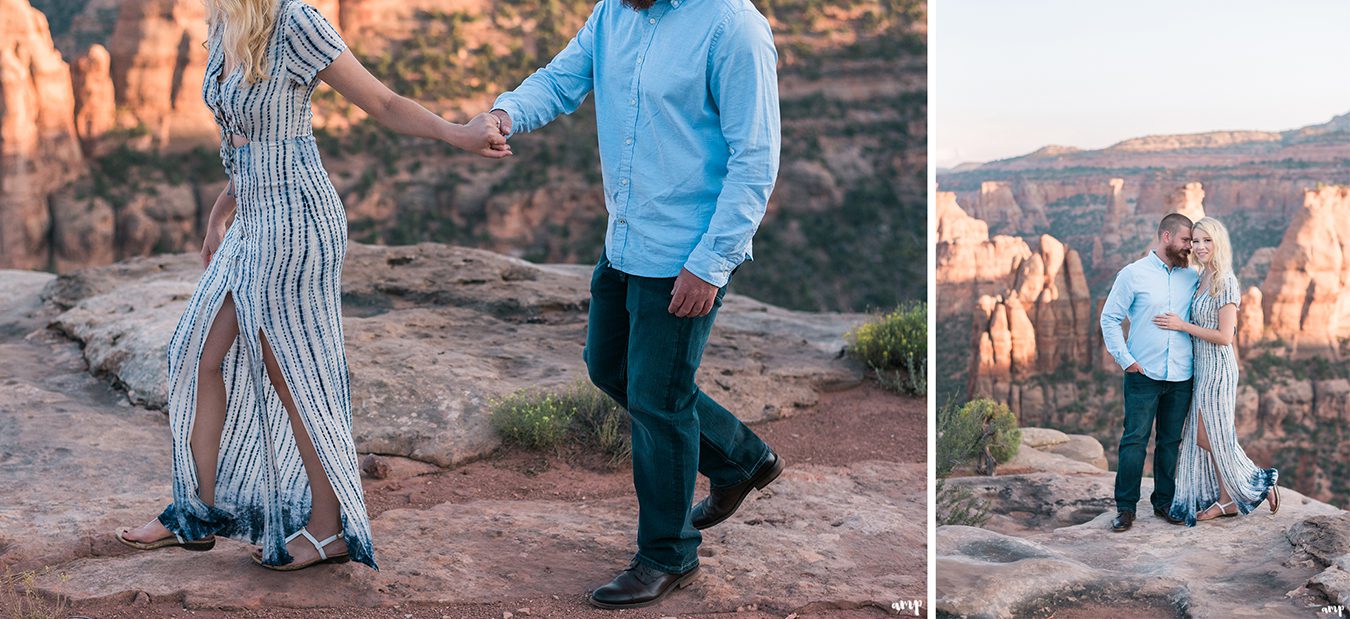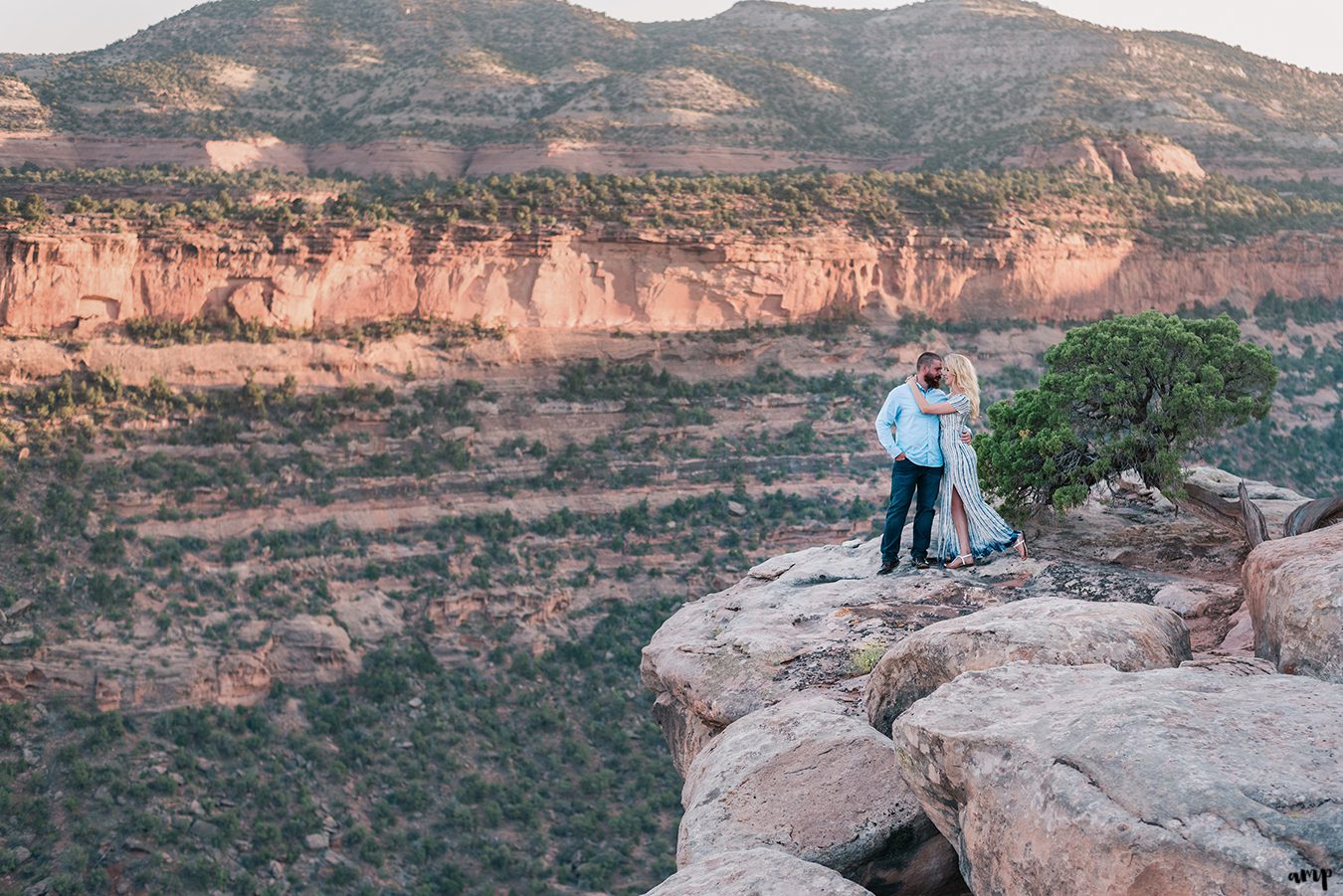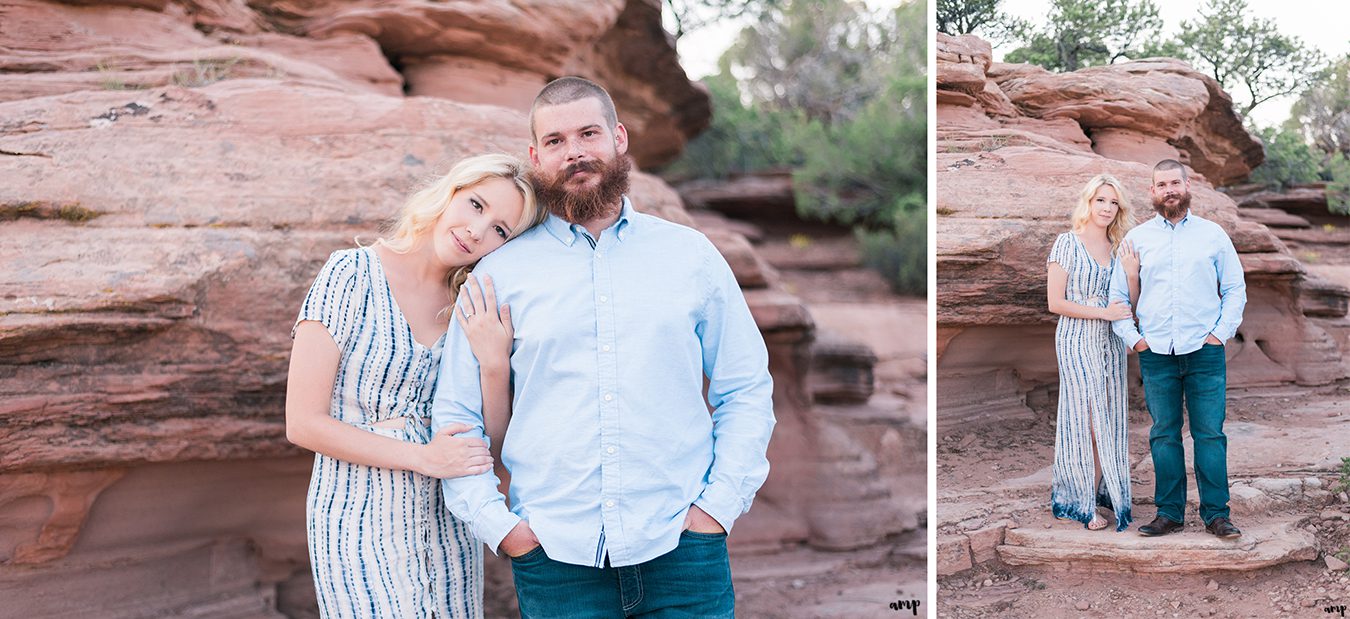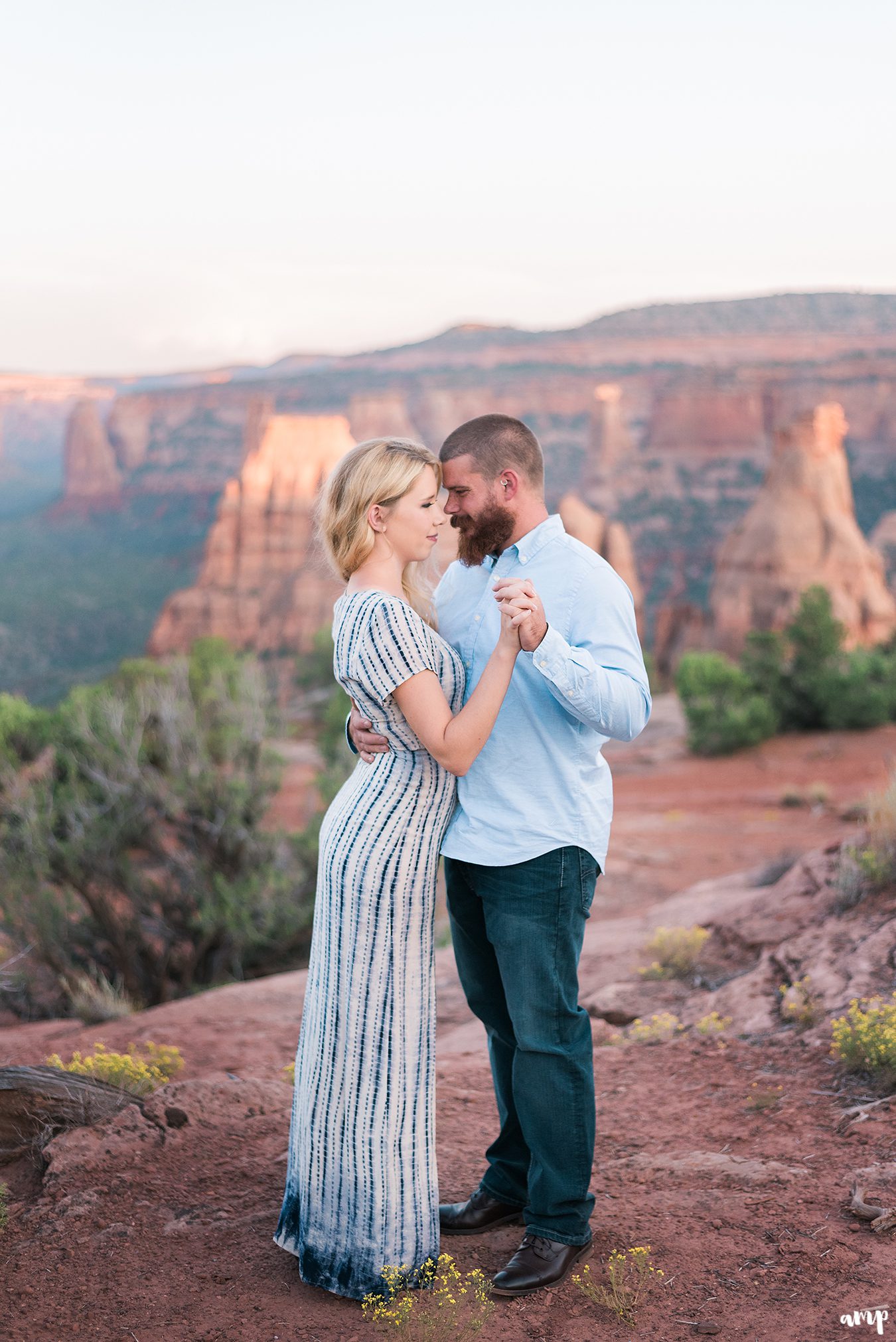 Interested in booking your own adventure engagement session? Let's chat!
xo,