As I was in Telluride last weekend for Kevin & Lynnette's wedding celebration, one evening I was scrolling through instagram and saw Morgan's post from Glenwood where they were checking out their venue exactly 365 days from their wedding date. I couldn't believe we were already only one year out from the big day!
I met up with her and Joey at Powderhorn for their Grand Mesa fall engagement session where we explored the overlook into the valley below. From there we adventured up the mesa in search of more fall colors. The season really is super weird this year with the extreme heat and drought we've suffered this summer! A lot of the trees are already barren but many lower at the Powderhorn area aren't changed yet. I am hoping the leaves don't all fall before they change!
We managed to find some beautiful groves still hanging on to their amazing fall colors though and walked down paths covered in the confetti of yellow aspen leaves. I loved capturing Morgan's ring, not only is it just STUNNING but the main stone is made of Morganite – perfect for a Morgan! It was so much fun getting to know Morgan and Joey better and see them interacting. Engagement sessions are my favorite part of the wedding process because they're a no-stress time for us to get comfortable working together and we are all familiar before the big day comes!
Morgan and Joey, thanks for exploring the area with me and not laughing at me too much when I laid on the ground to get just the right ring shot haha! I cannot wait for your big day next year. Take a peek at some of my favorite moments from their Grand Mesa fall engagement: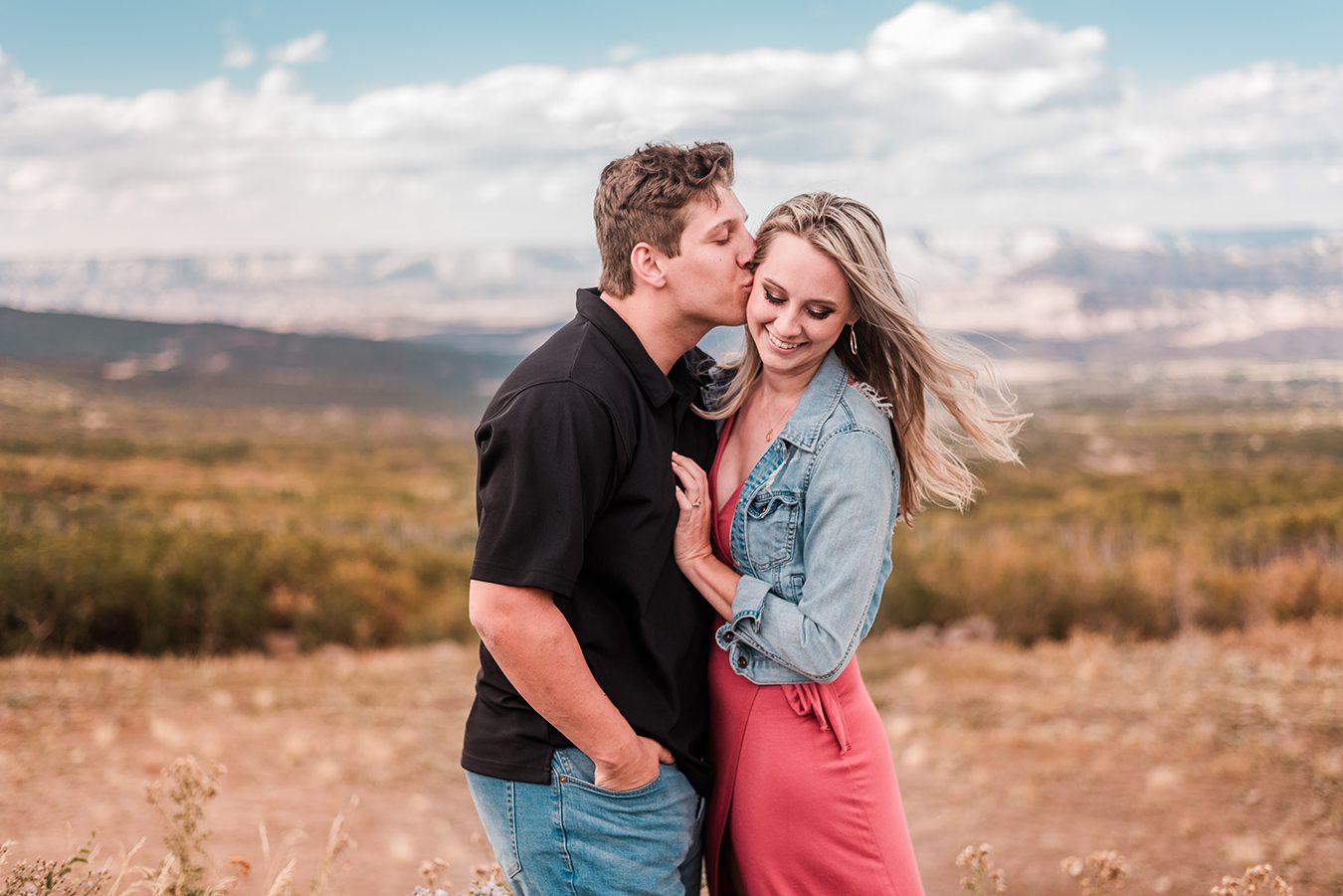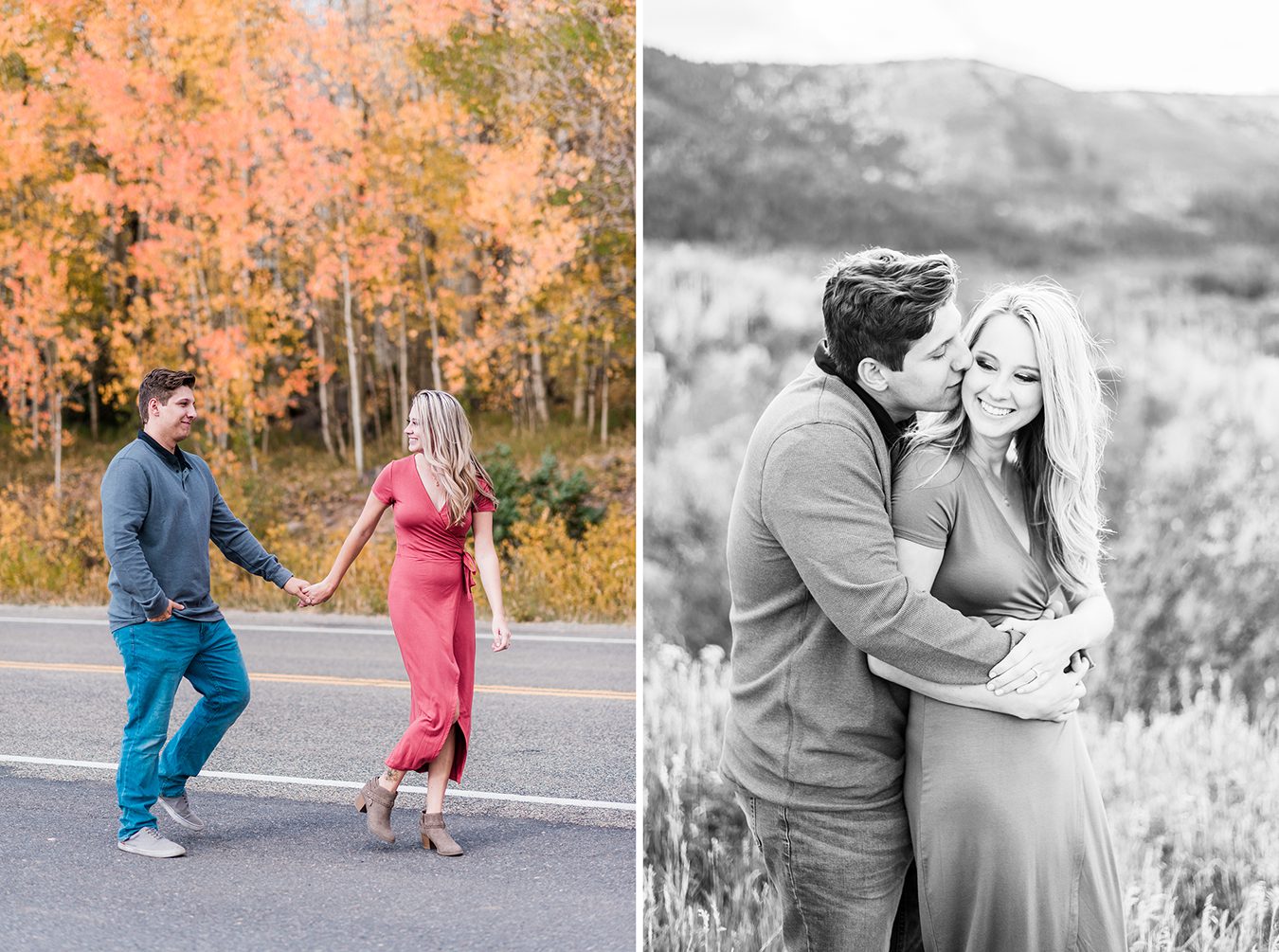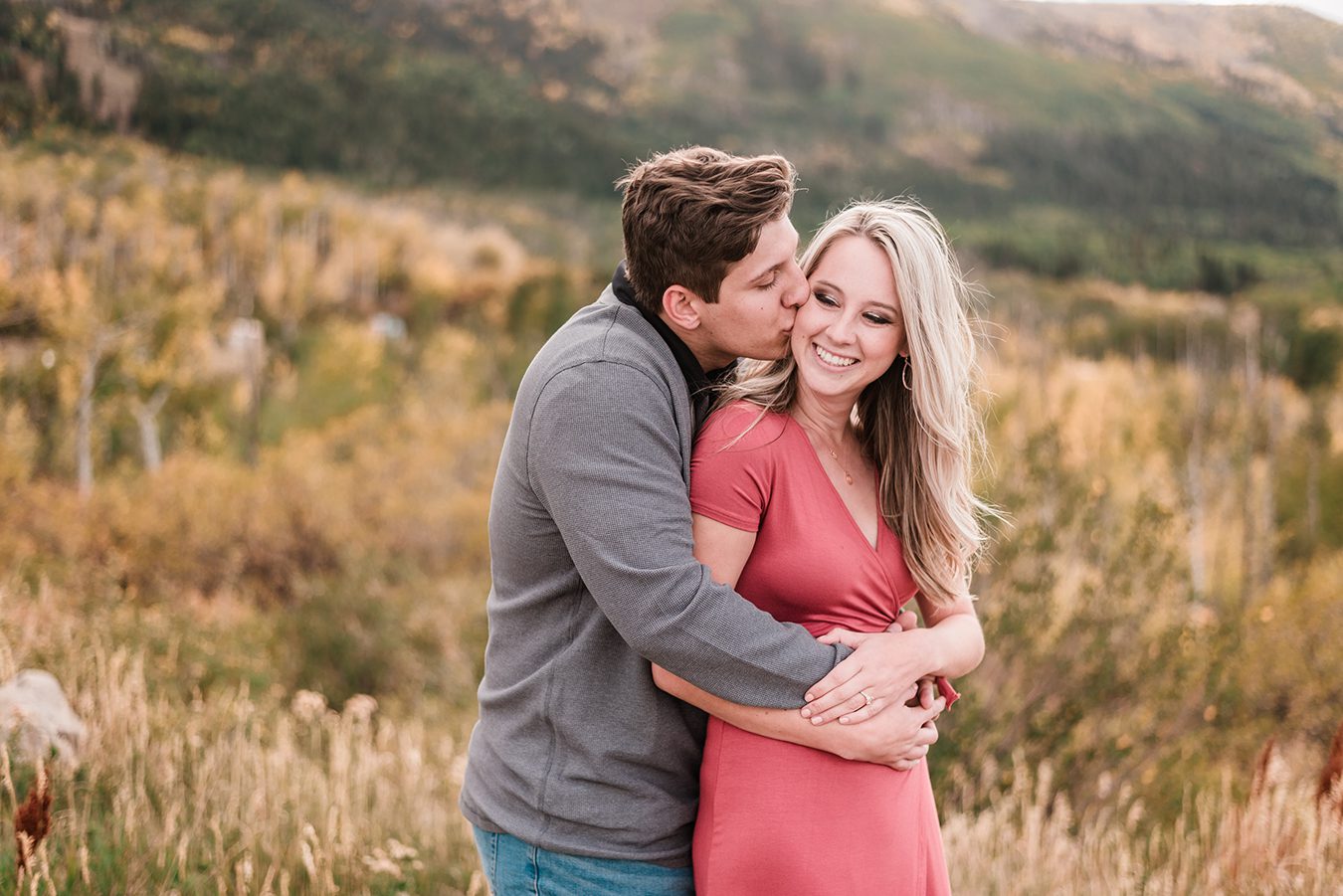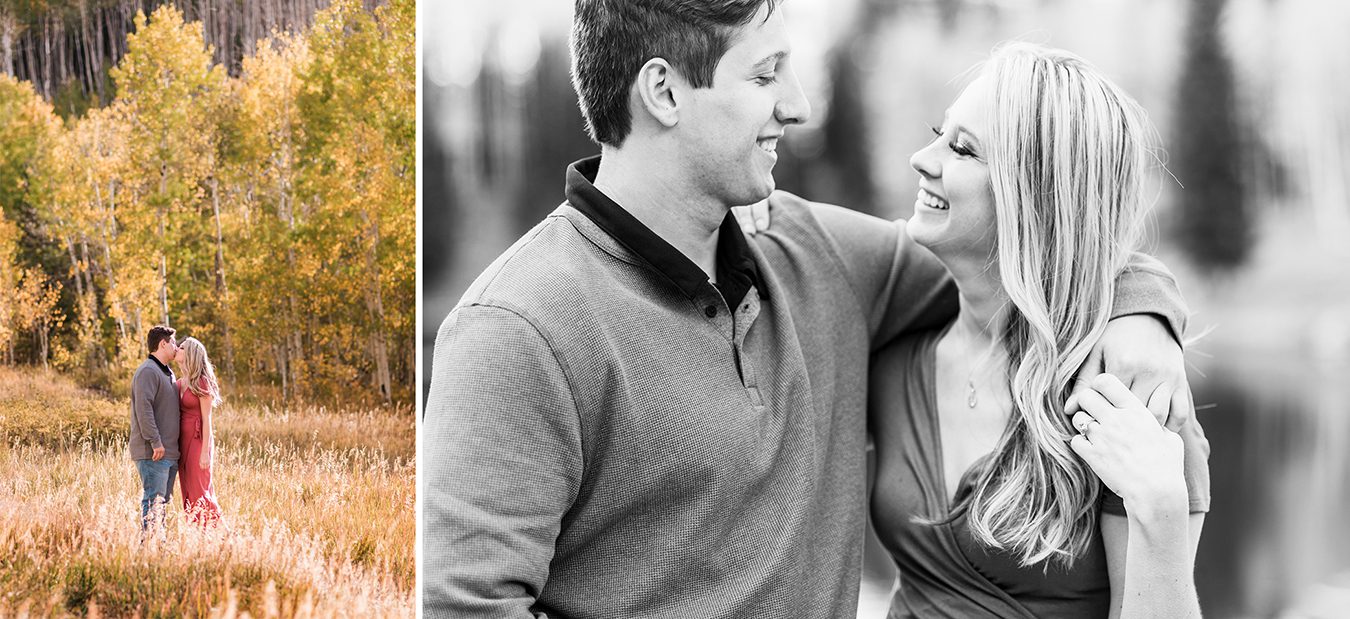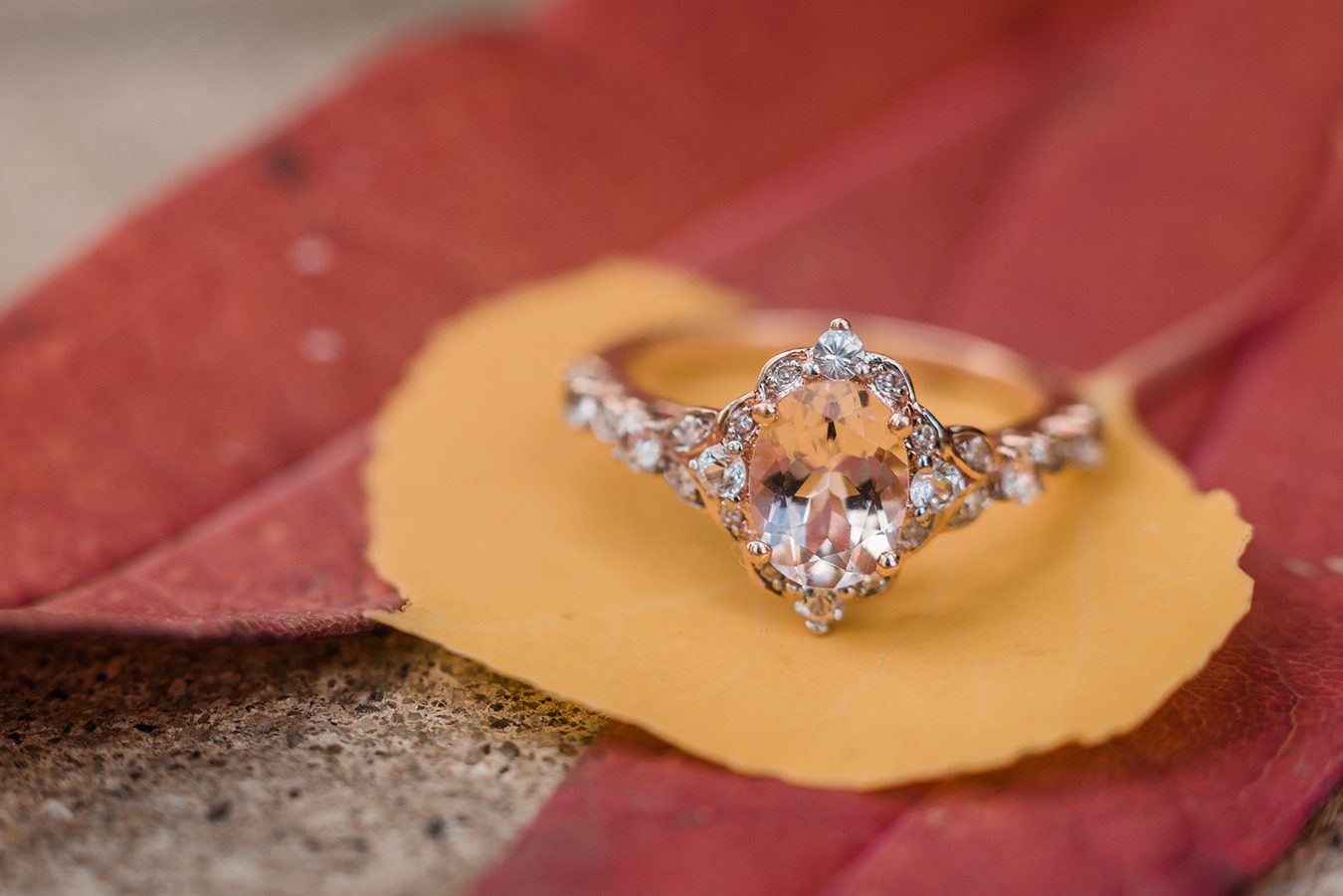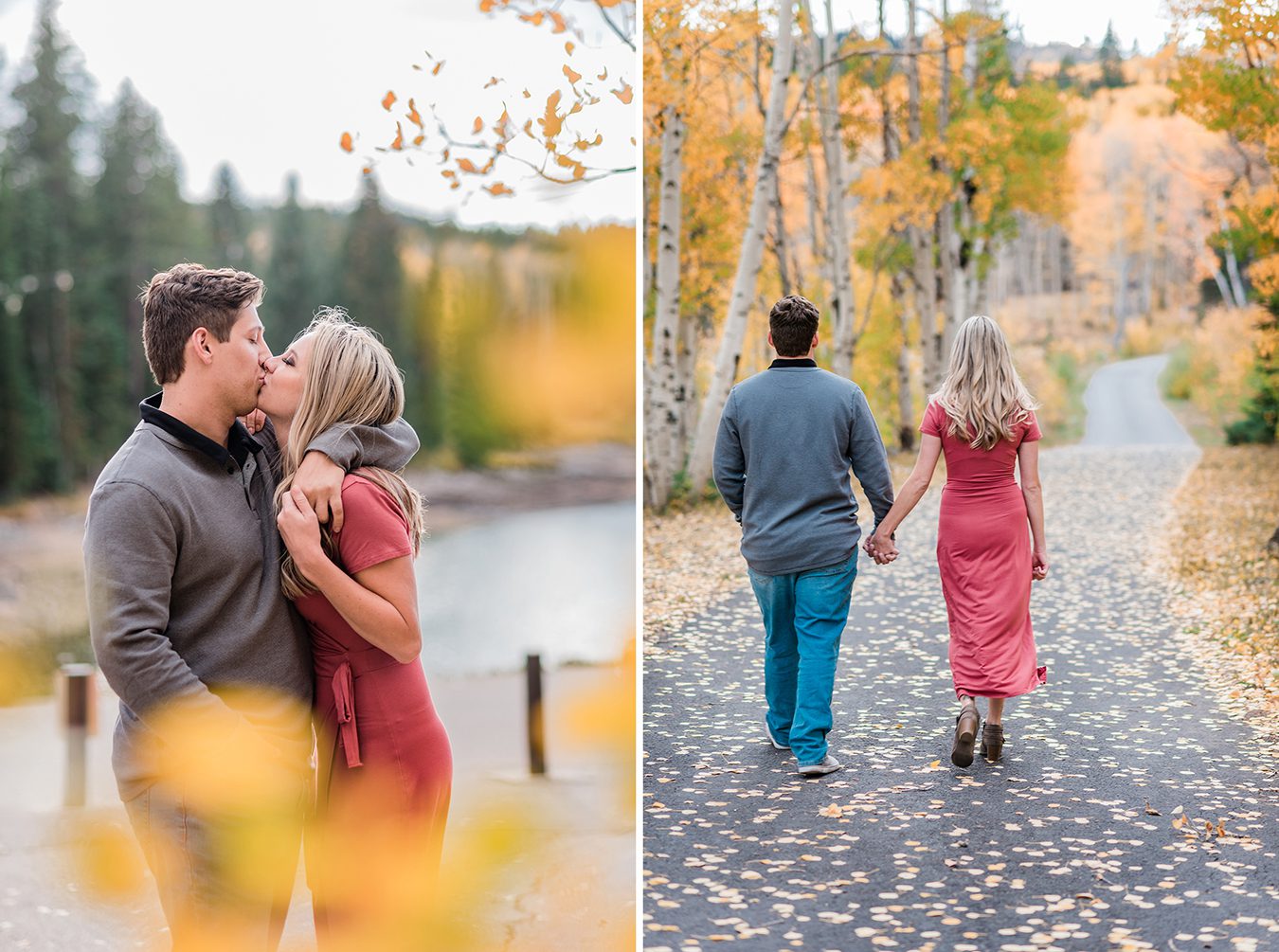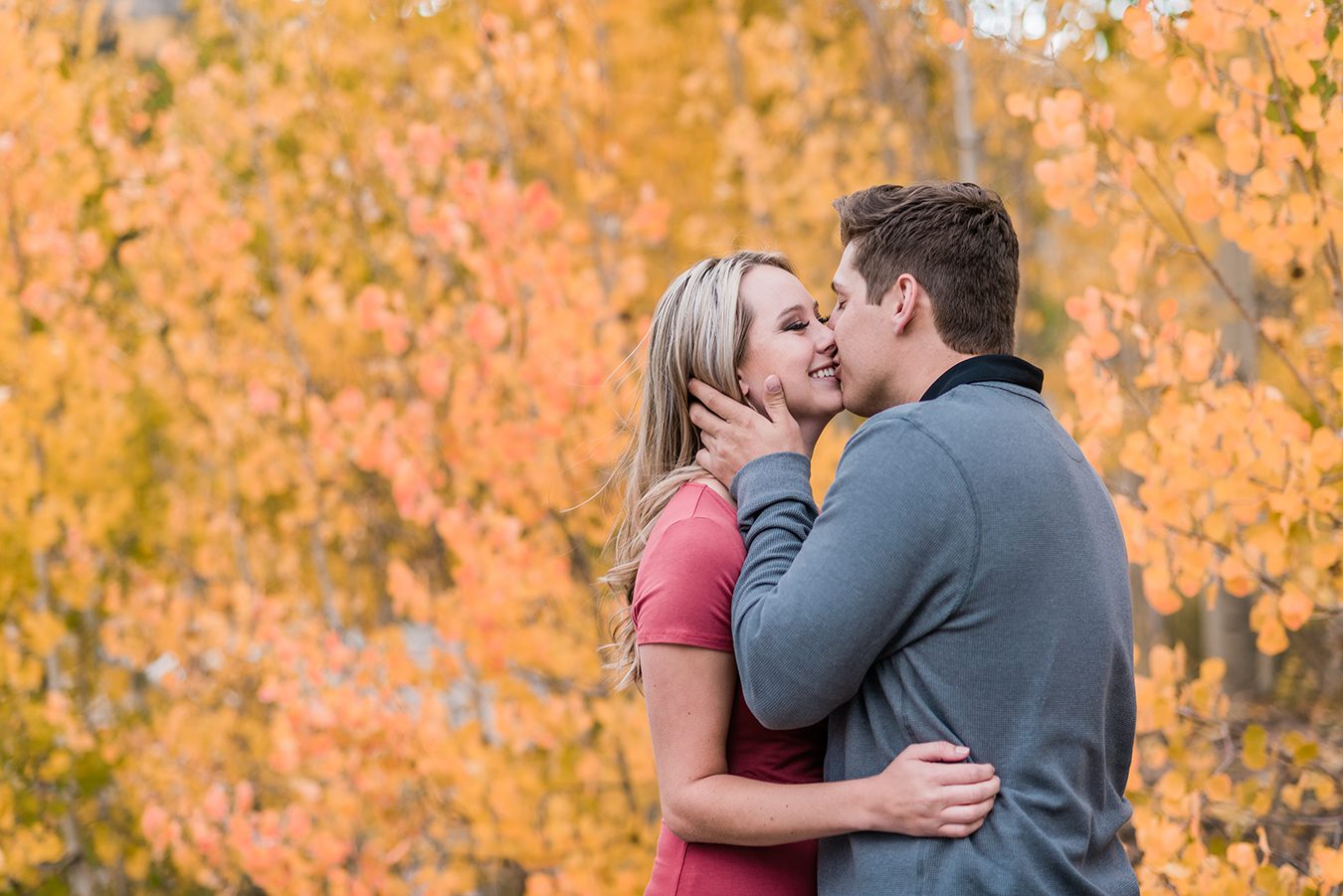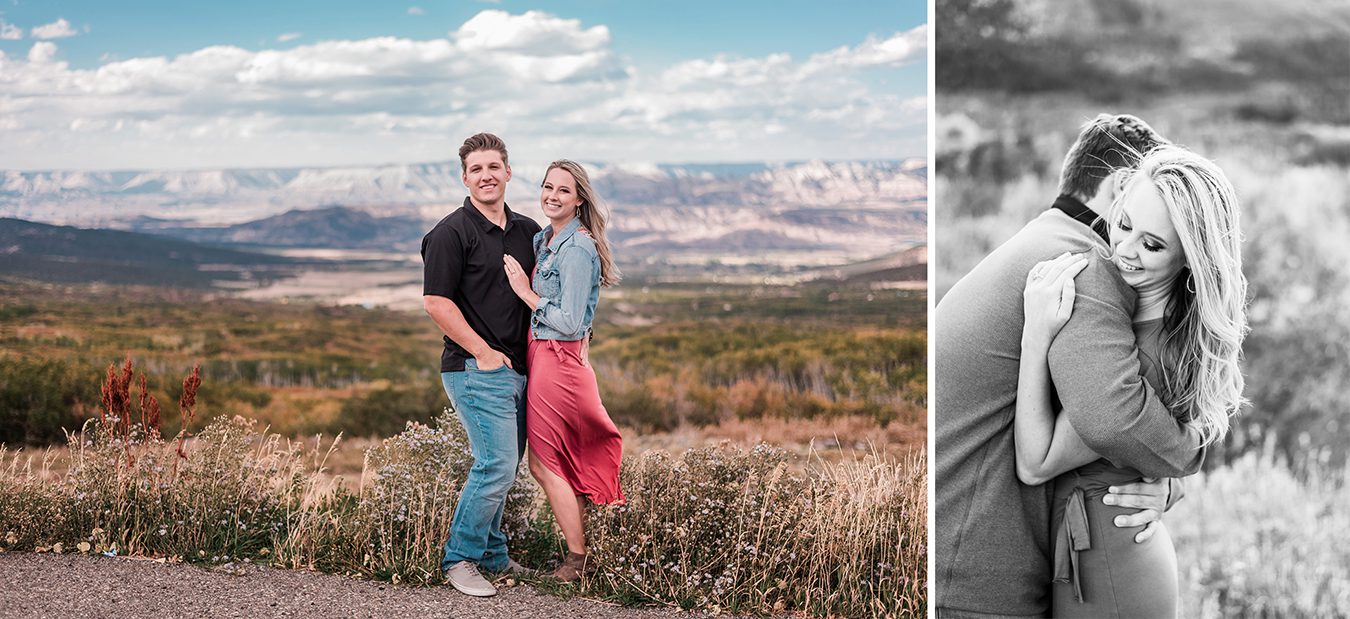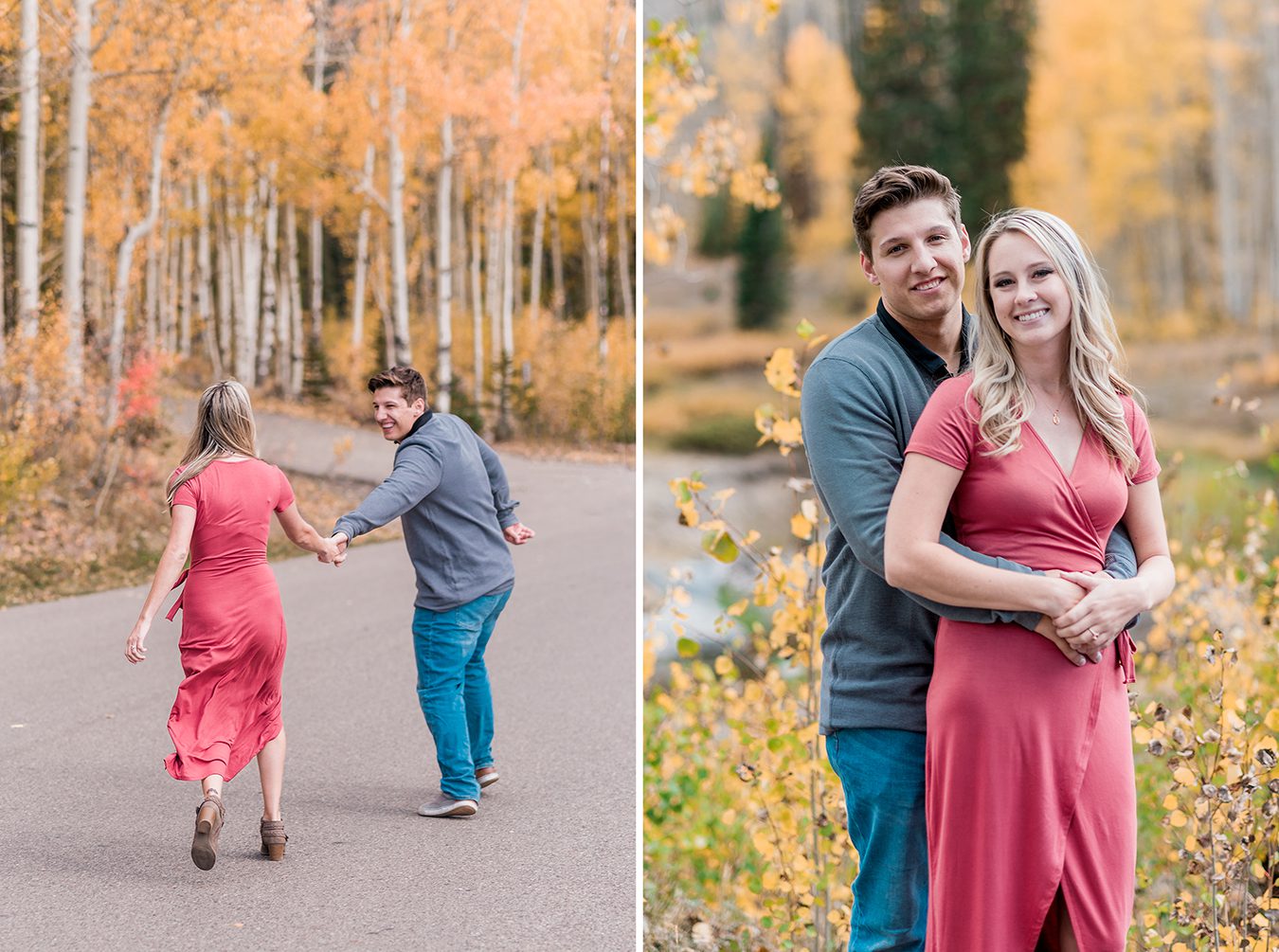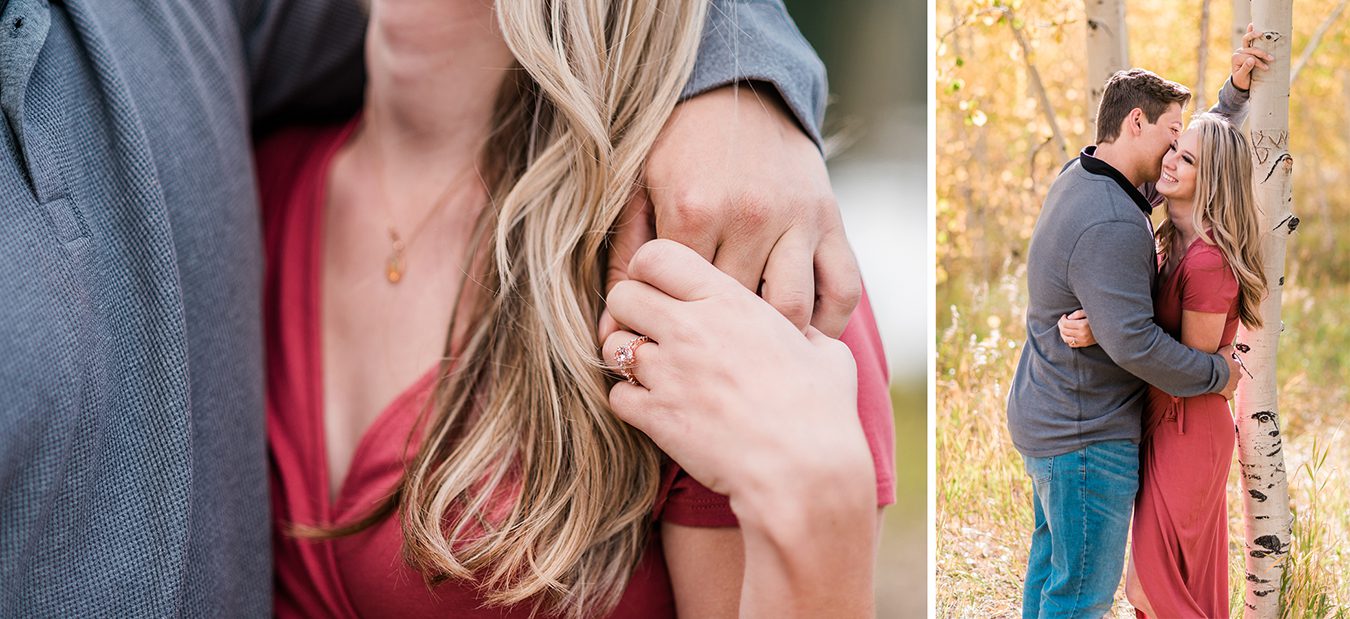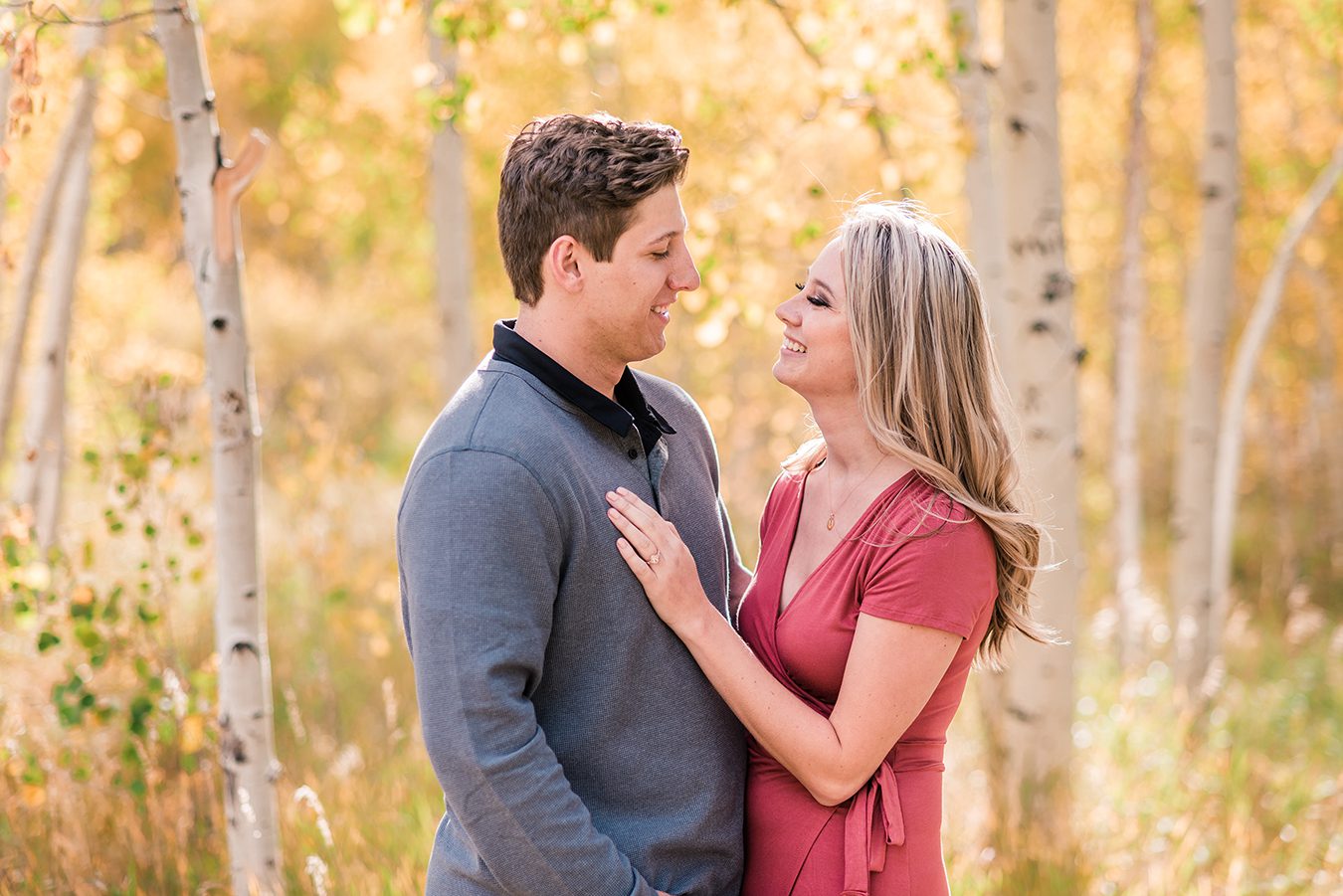 The 2019 wedding season is quickly filling up! Most months only have one or two Saturday dates left. Let's grab coffee and save your date!