Kevin proposed to Lynnette on top of San Sophia Overlook in Telluride at sunset, with family present. Kevin was nervous and excited, Lynnette was absorbed with the view and didn't realize what was going on until they started taking family pictures and Kevin grabbed her hand to propose. It was perfect, then, that they hosted a Telluride wedding at Mountain Village and over Ophir Pass!
While the two of them, and many of their friends and family, traveled to Telluride from Omaha, Lynnette's aunt and uncle live in Telluride and helped them put together the wedding of their dreams! With an amazing vacation house in Mountain Village for getting ready and their reception, to a bohemian ceremony on private land over Ophir Pass, the day was surrounded by the beauty of the San Juan Mountains every moment.
Lynnette and Kevin decided on gem tones that would complement the amazing fall colors and also add to the bohemian feel of the day, and it was just perfect! I loved the macrame archway that accented the mountainous backdrop of their ceremony, along with the rugs lining the aisle and jewel-toned glassware all around. So beautiful! They also put together cones of dried flower petals for their guests to toss as the newlyweds walked up the aisle after the ceremony – such a fun twist on tradition!
Back at the cabin in Mountain Village, the couple hosted a delicious dinner, cut the cake and shared desserts, and enjoyed a champagne toast by many of their friends and family. As the sun began to sink lower on the horizon the wedding party freshened up and we all rode the gondola down into Telluride proper for some classic Telluride wedding main street photos and a brief stop at the New Sheridan bar for a round of drinks. It was the perfect end to the day!
Thank you, Kevin and Lynnette, for having me along to capture your beautiful Telluride Wedding at Mountain Village! It was an absolute blast. Now take a peek at some of my favorite moments from their day: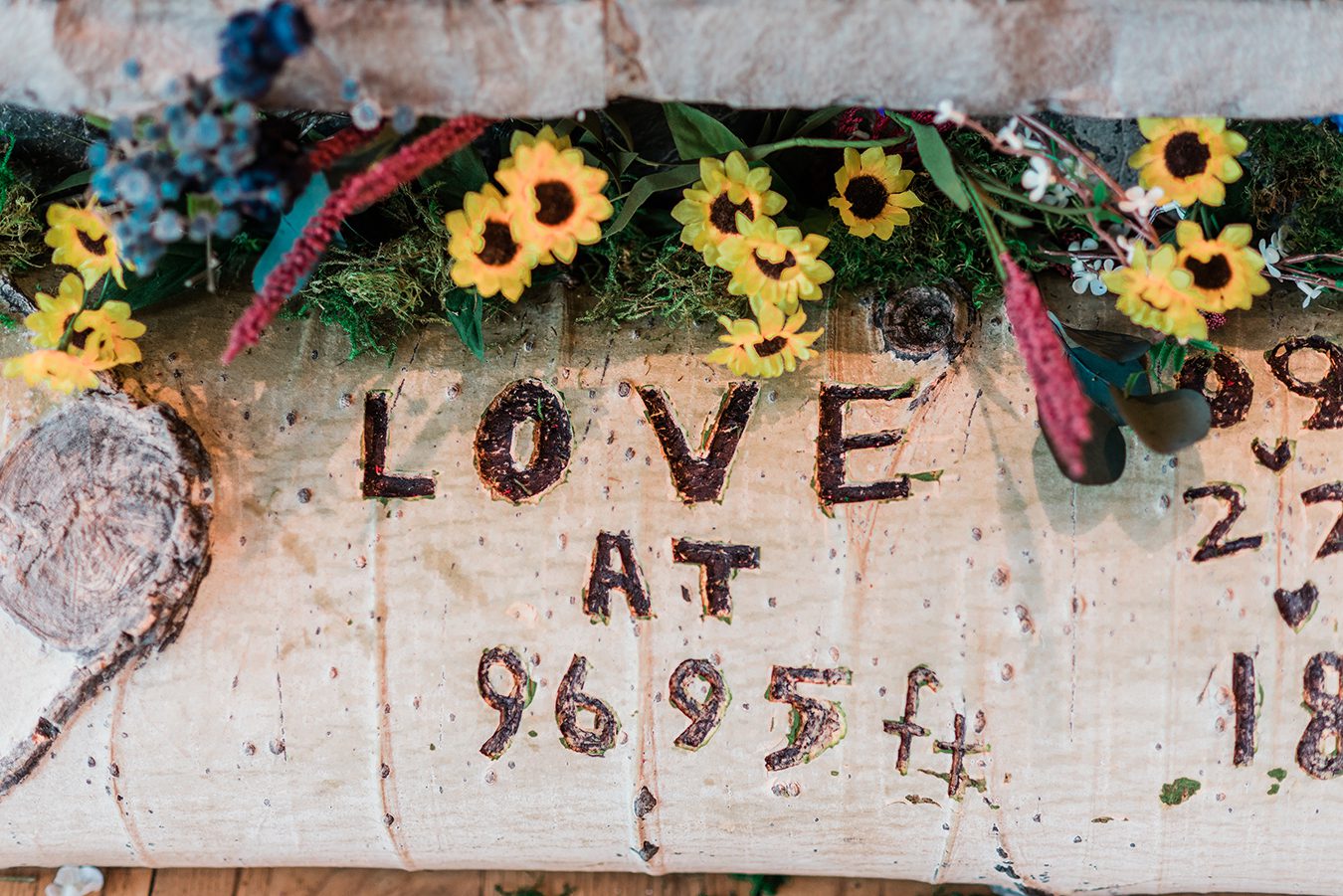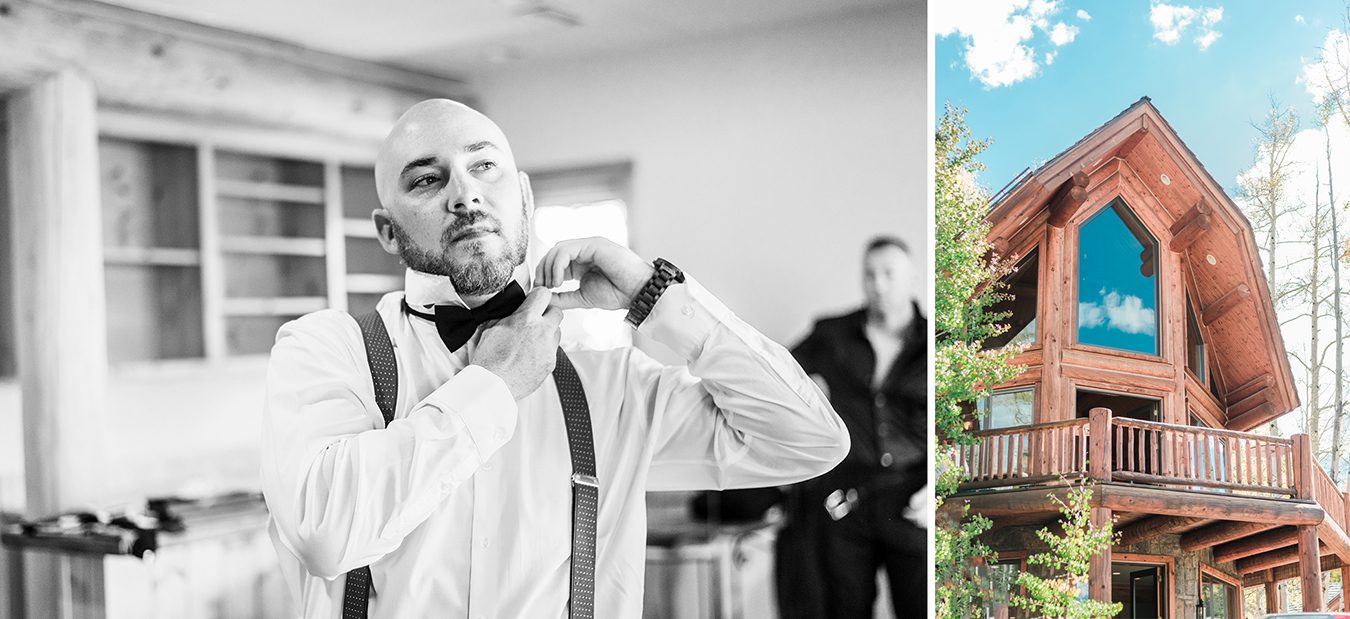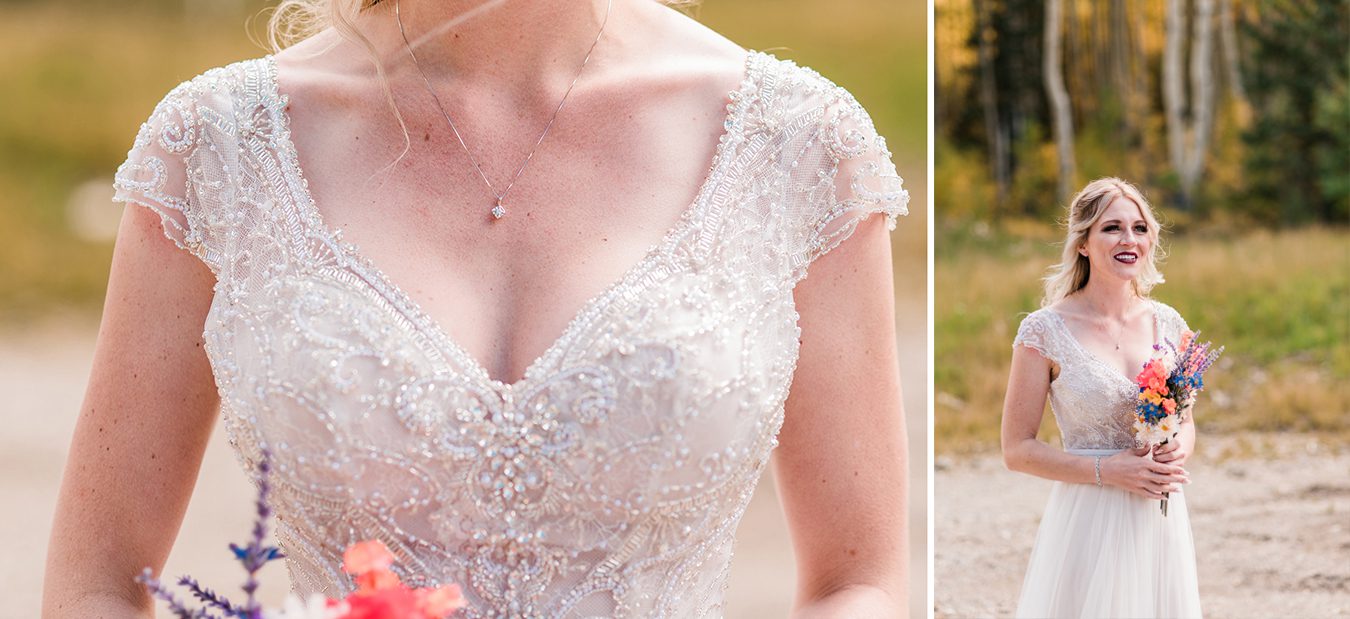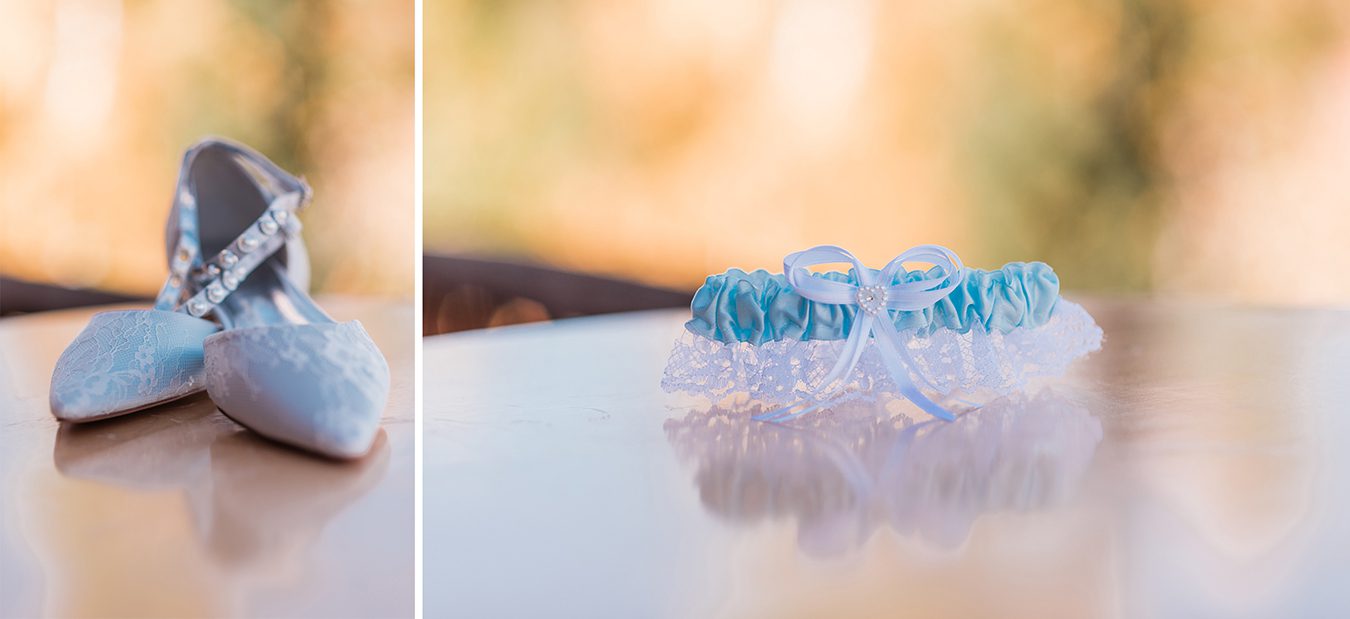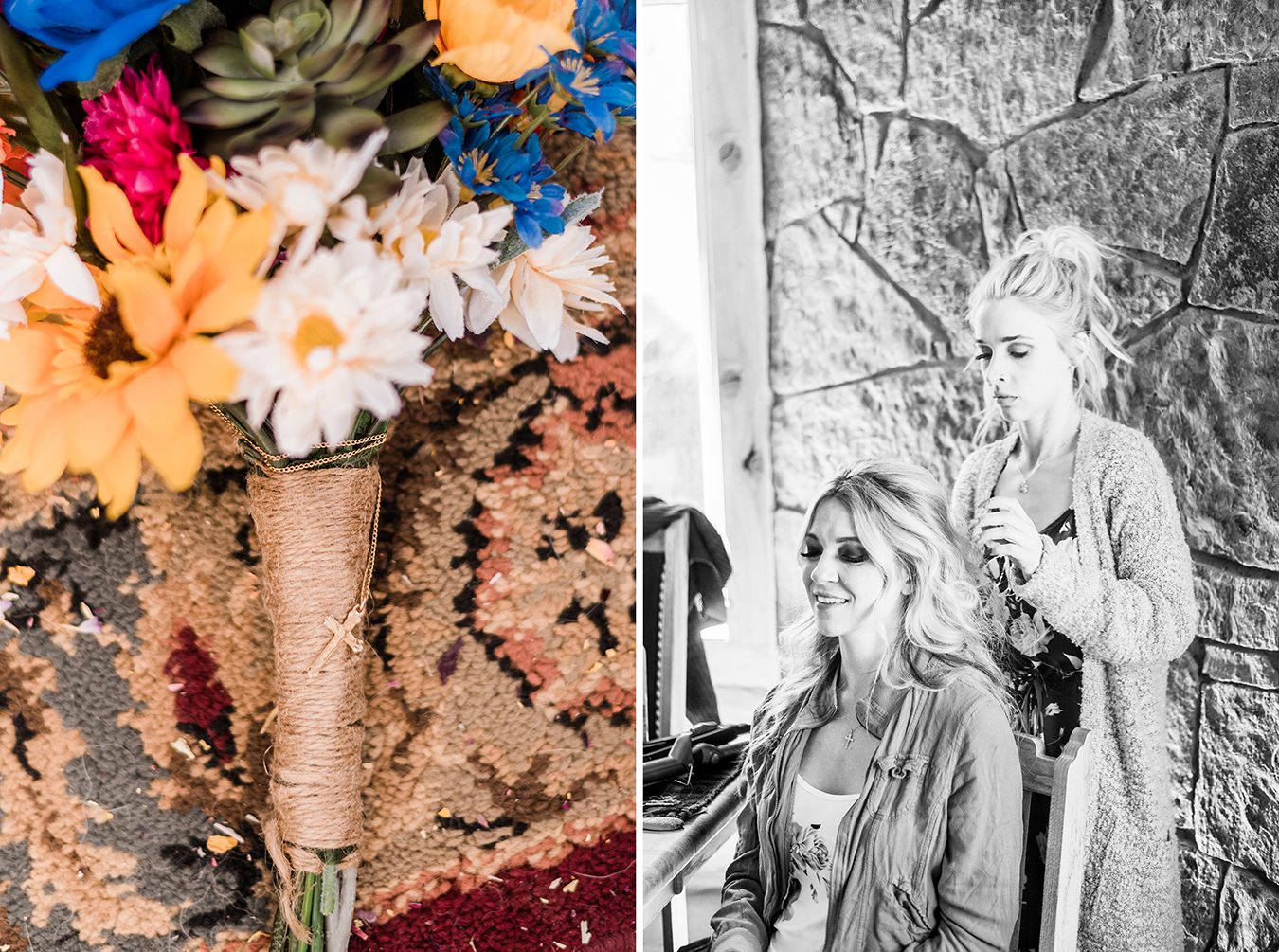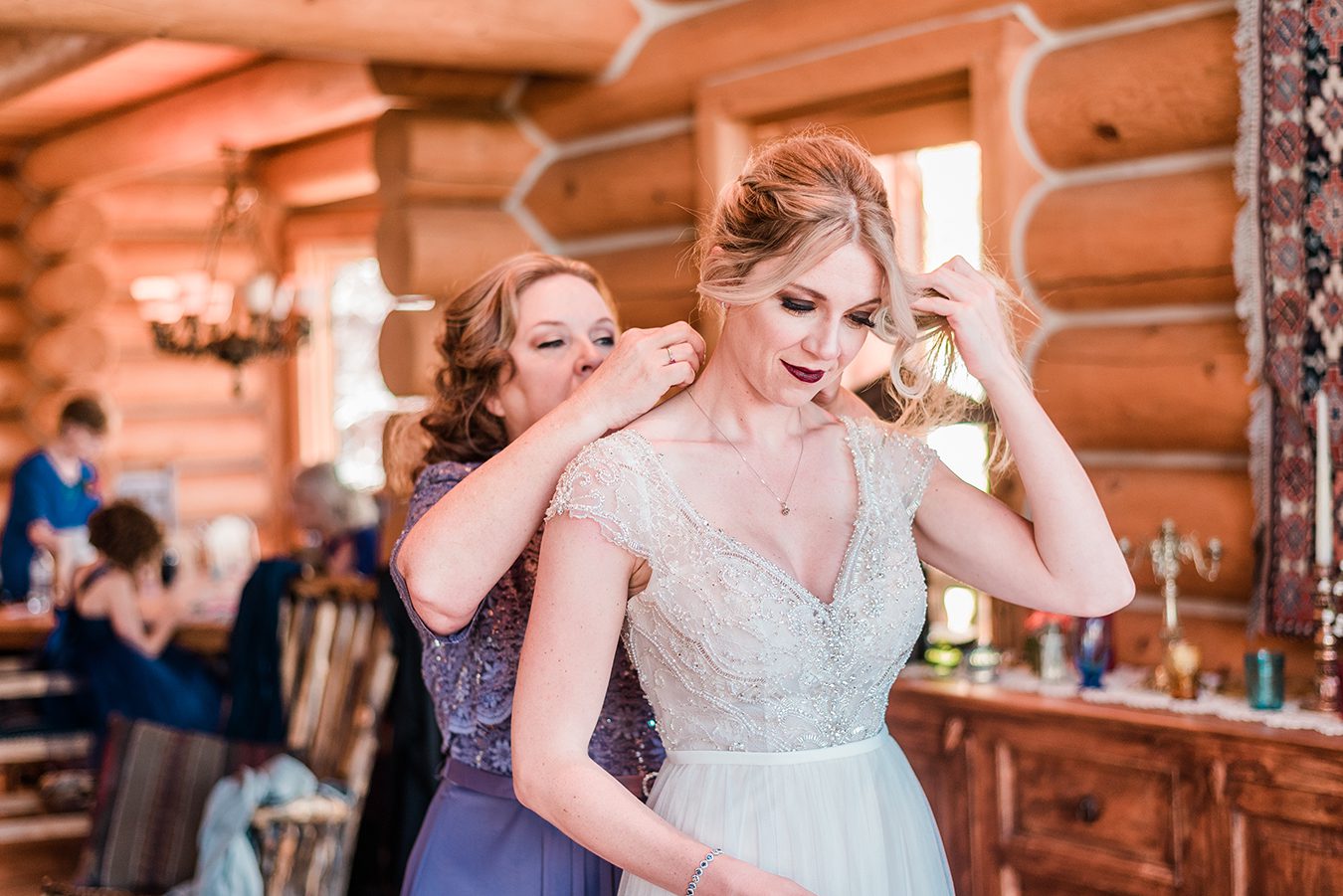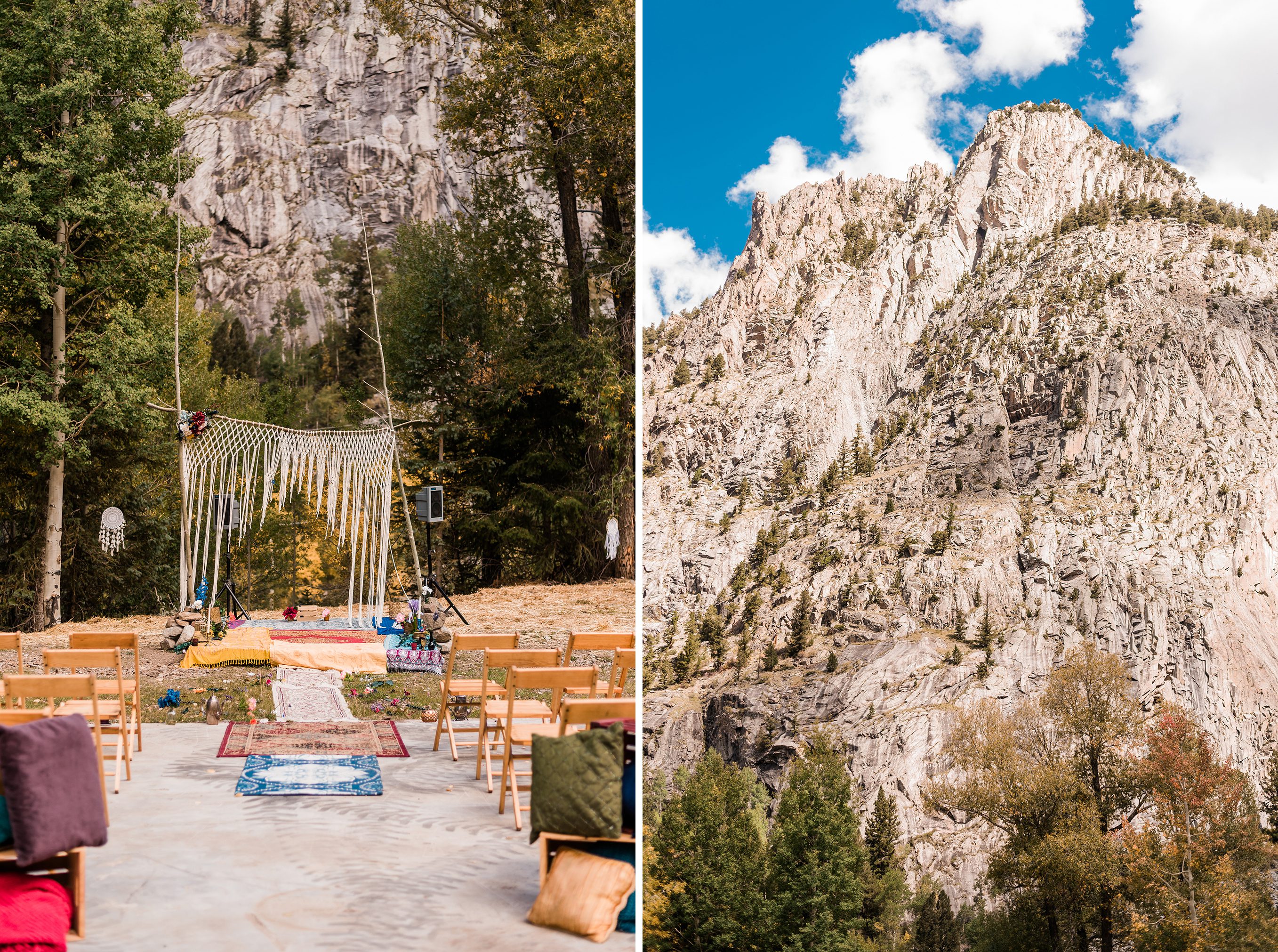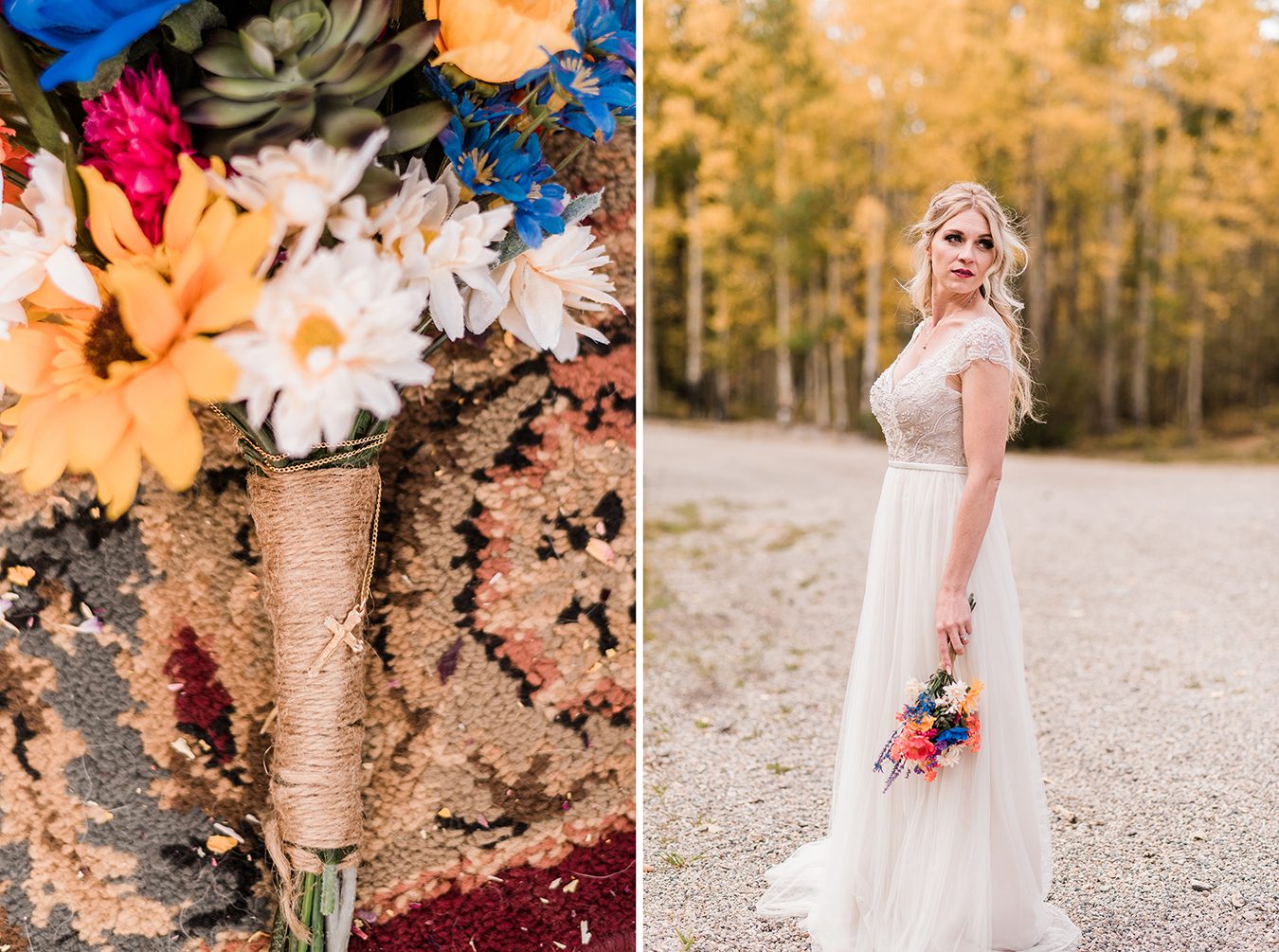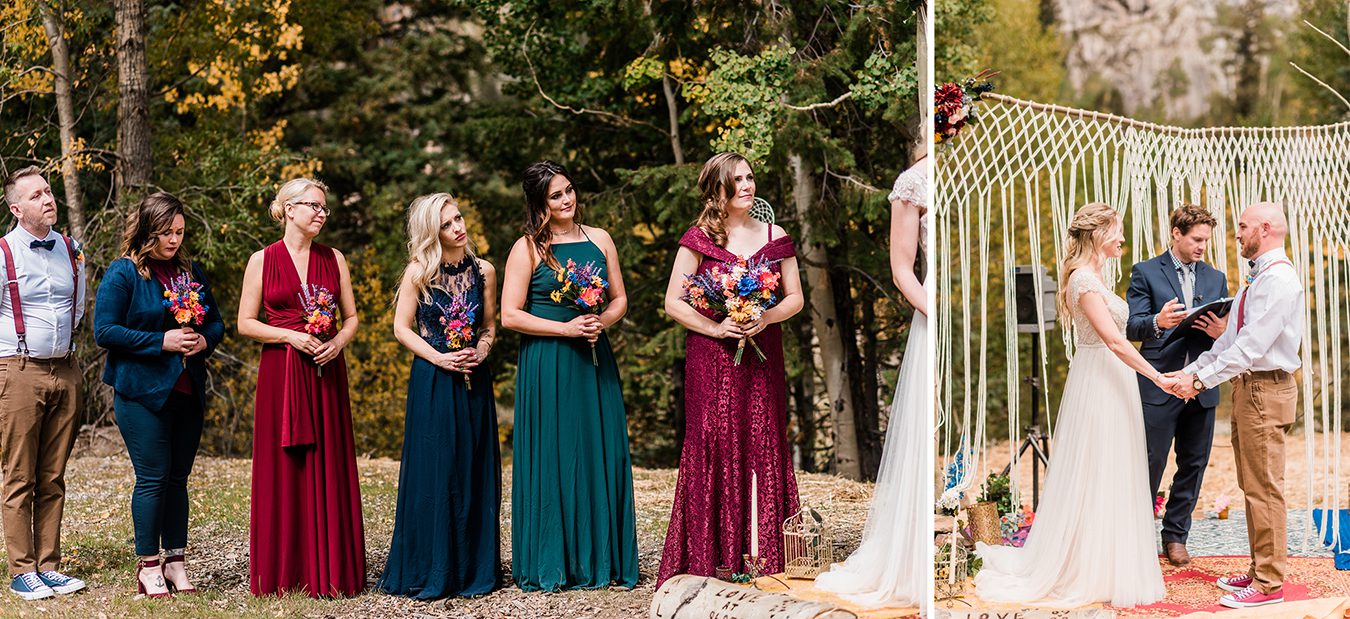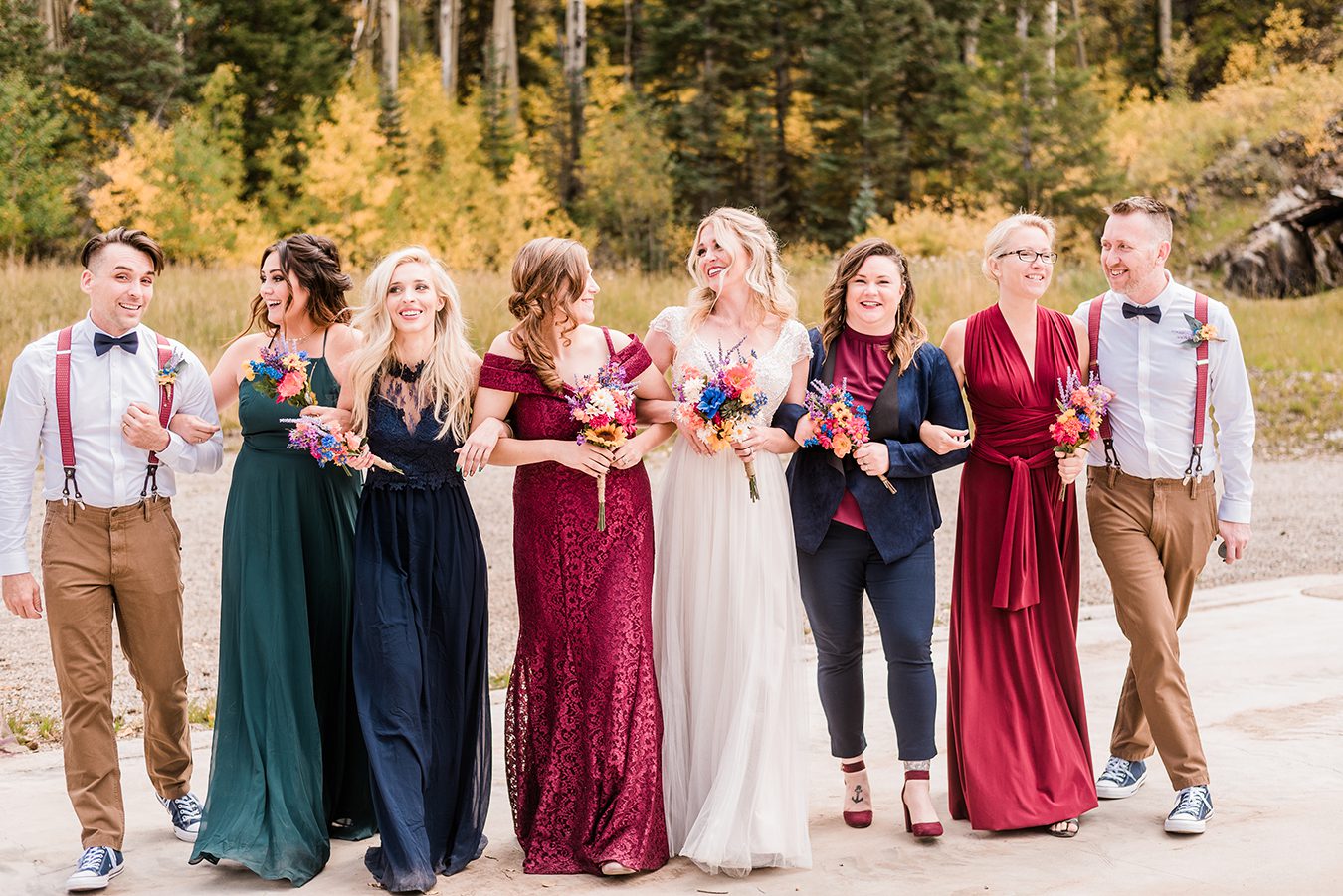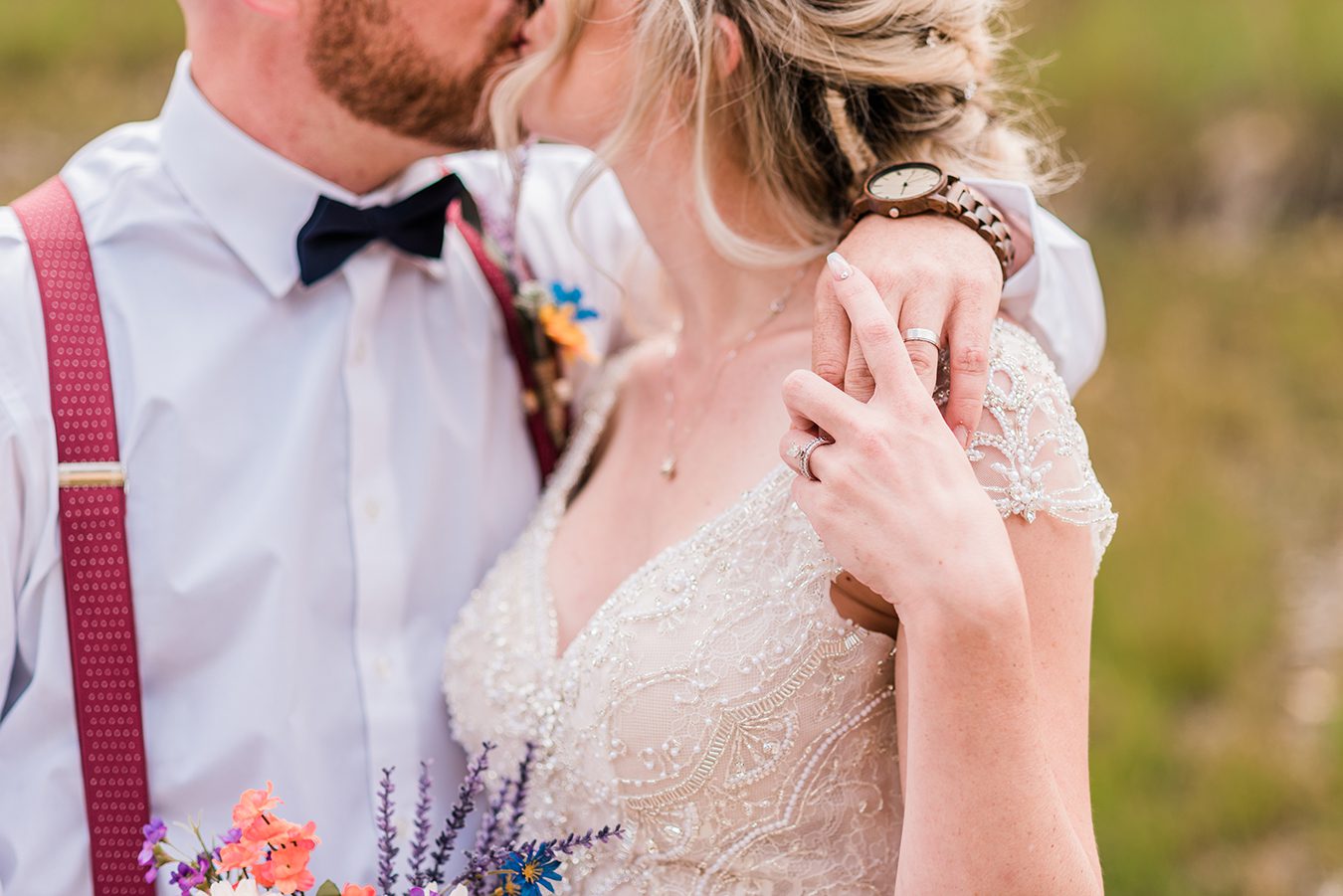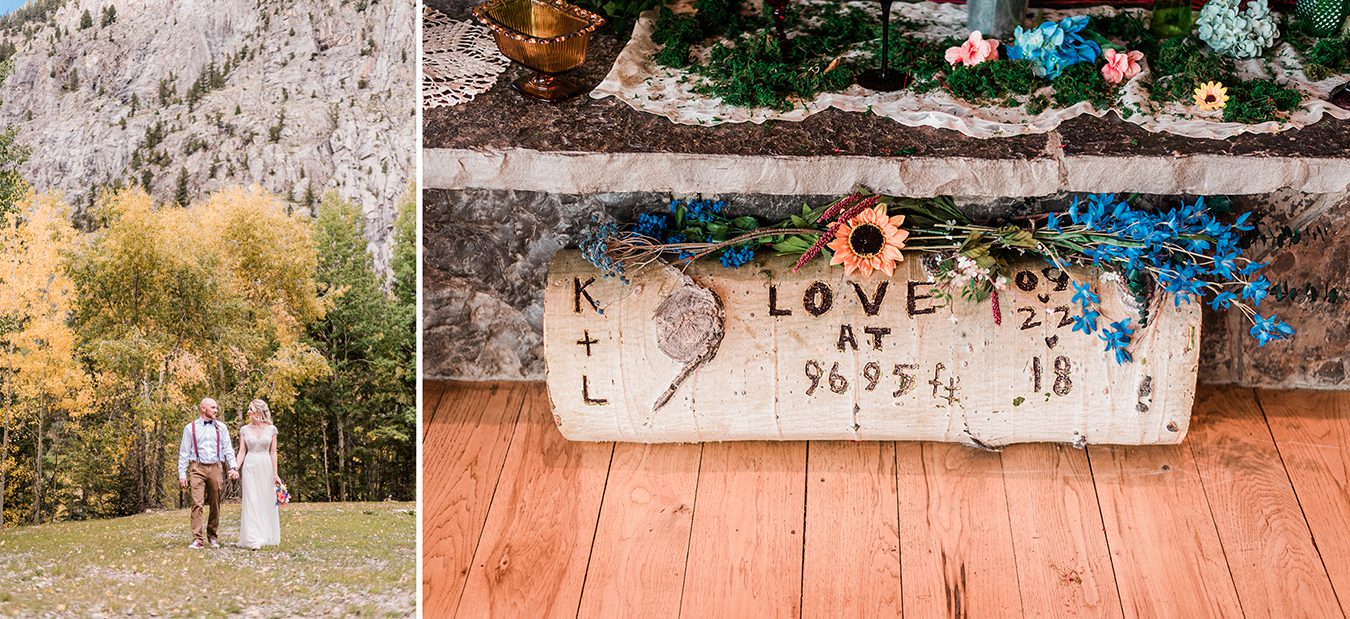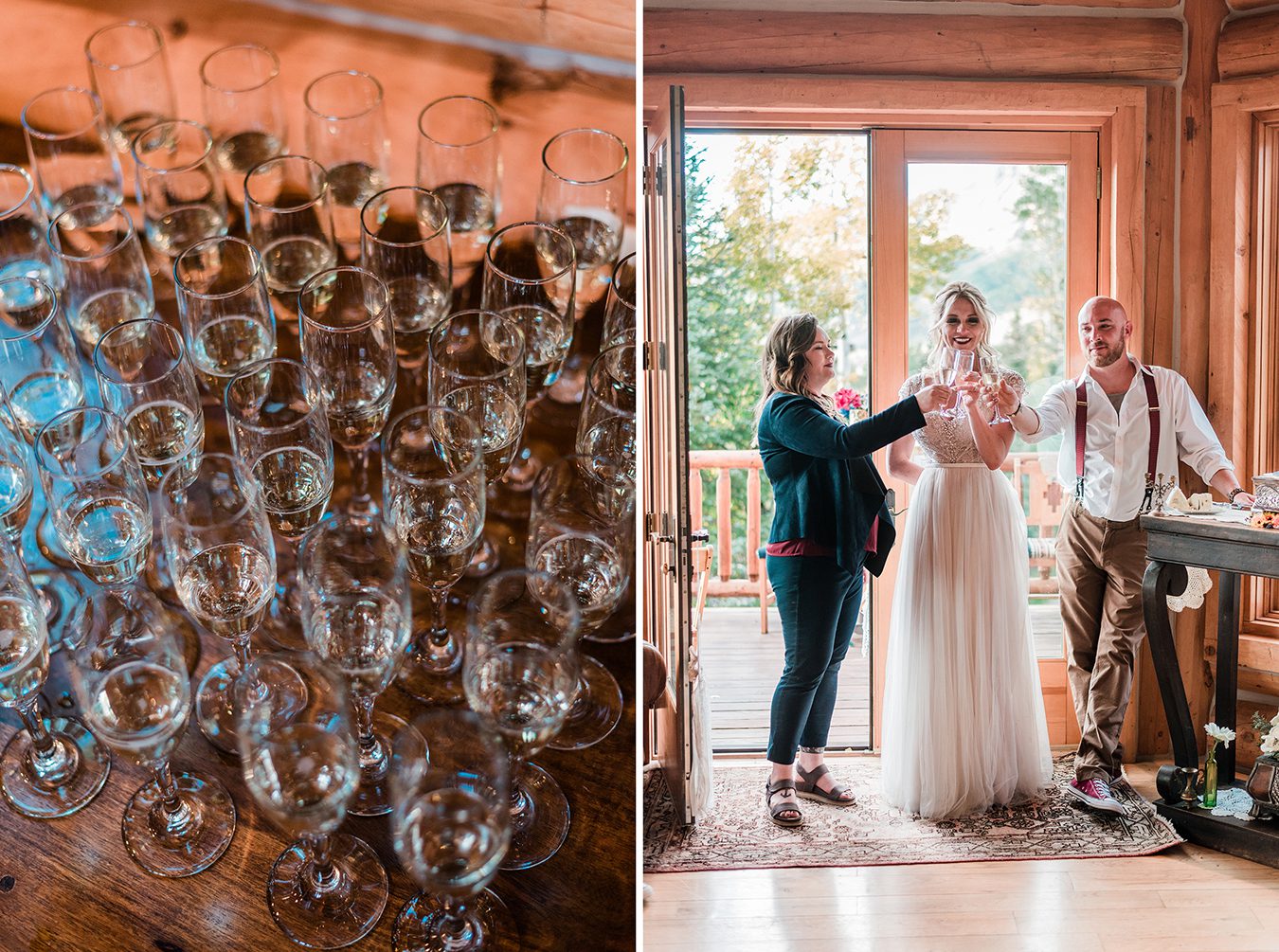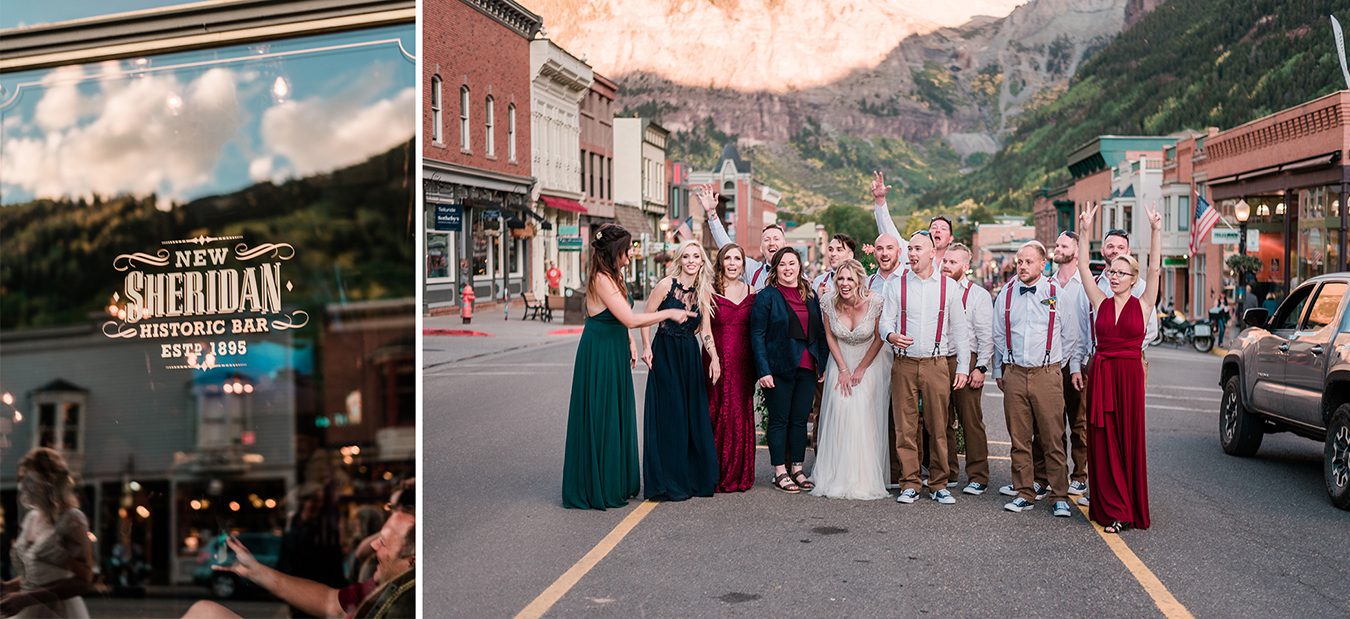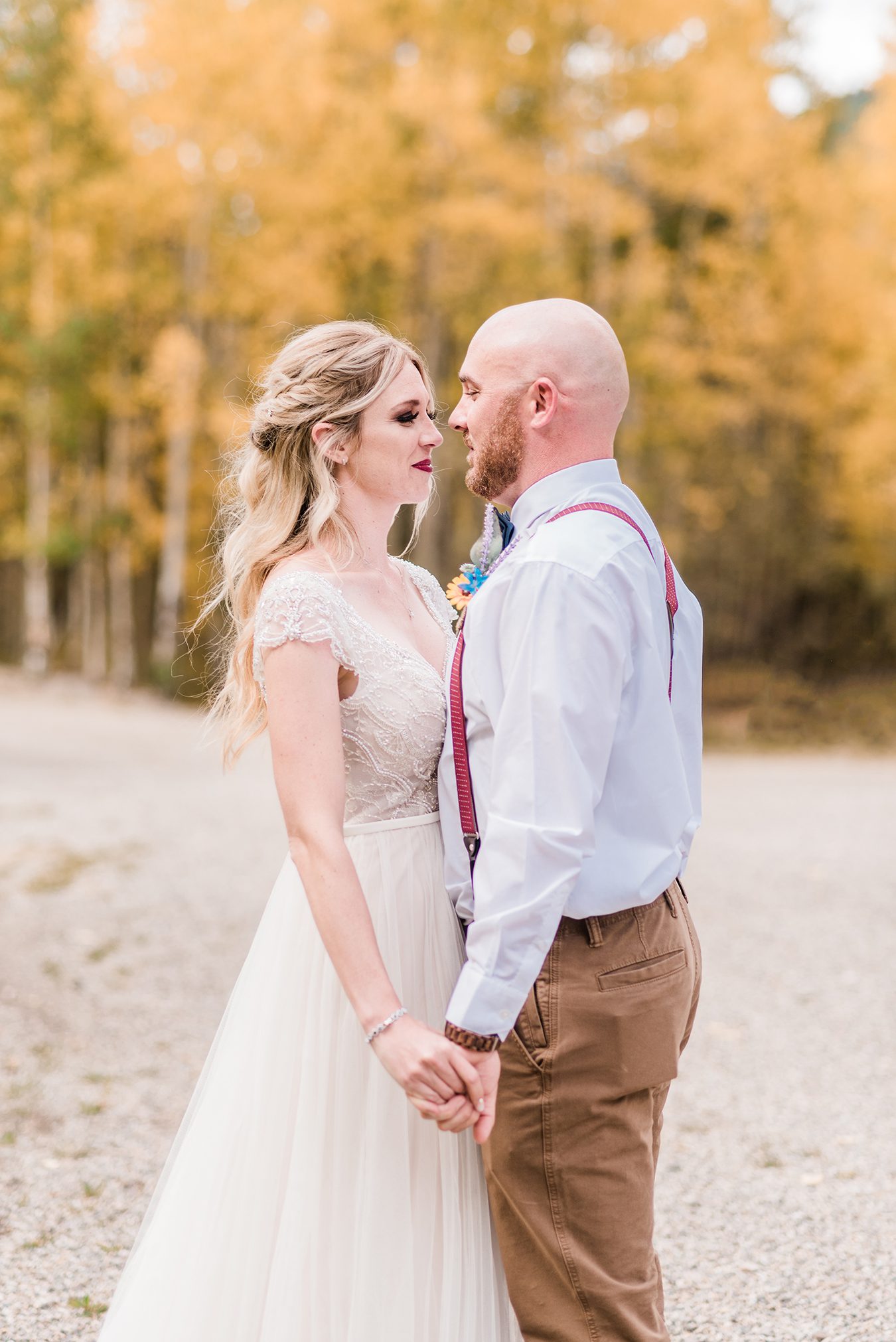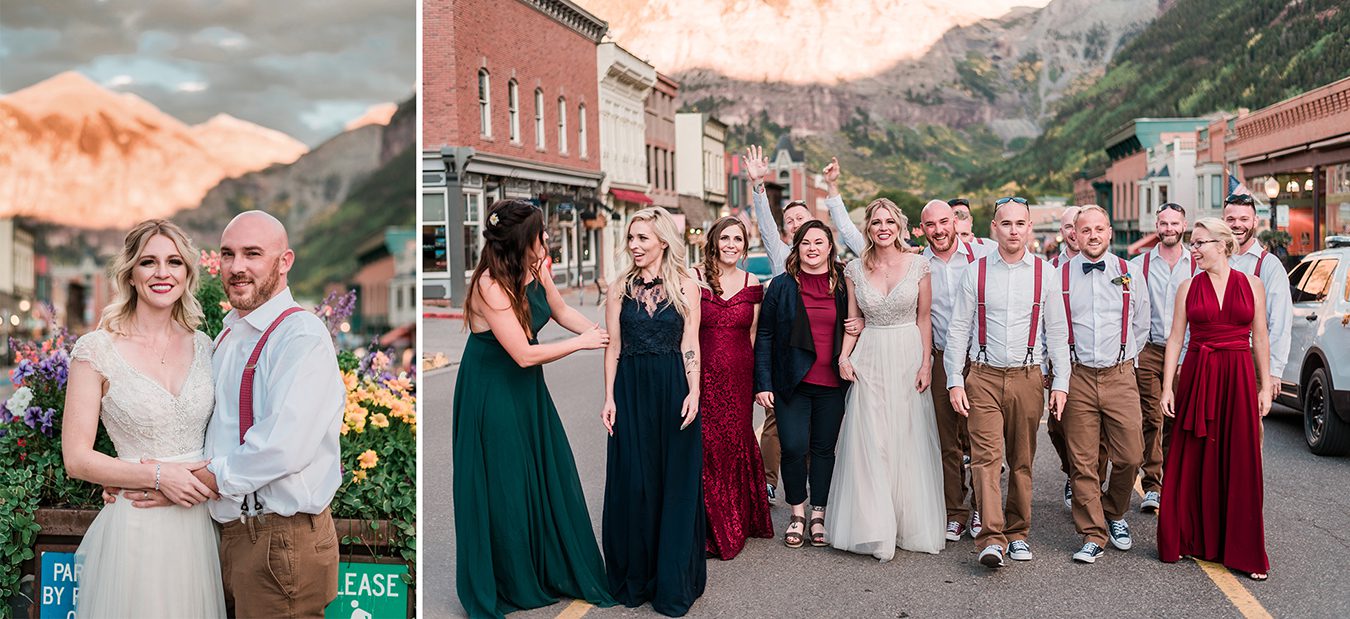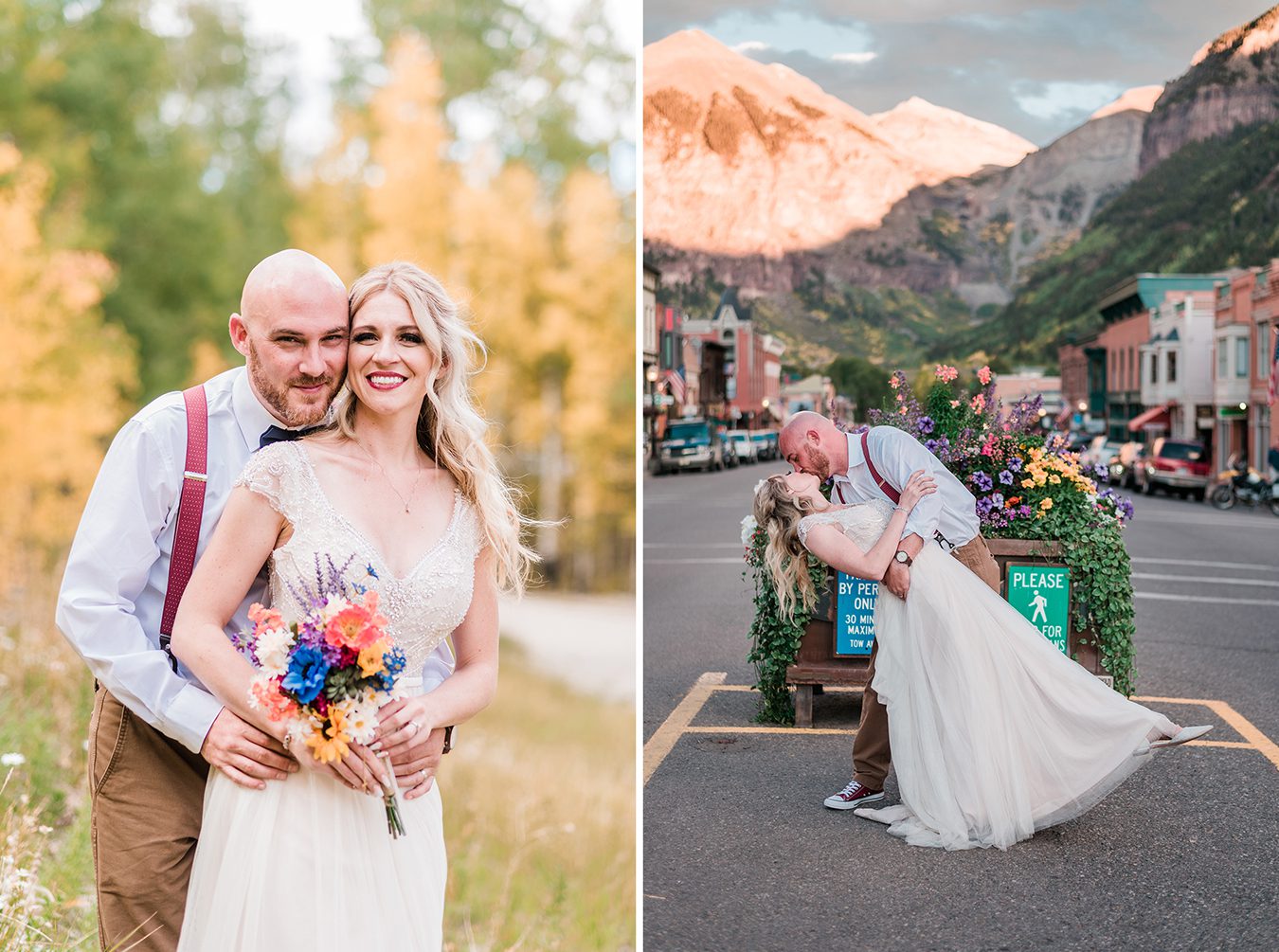 Wedding Vendors
Photography: amanda.matilda.photography
Ceremony Venue: Private land on Ophir Pass
Reception Venue: Rental Cabin in Telluride's Mountain Village
Dress: Stella York dress from Bridal Traditions
Cake: Peace of Cake
Catering & Coordinating: Jim and Erica Denny
Other Jewelry: Starfish Project, Bracelet a gift from her brother from Swarowski
Hair: Jordyn Hermsen & Rick Campagnola , Makeup: Heather Gregerson
Officiant: Andy Konigsmark
Macrame: TheHousePhoenix