Lighting is important to consider throughout your wedding day. By having a window in your getting ready area, I'm better able to create beautiful photographs with soft, natural light and fewer harsh shadows. This is a great thing to think about when you're planning where you'll get ready, where you're doing your first look, and more. I love a room with big windows for just this reason! Consider the space you'll be getting ready in and make sure there is plenty of natural light!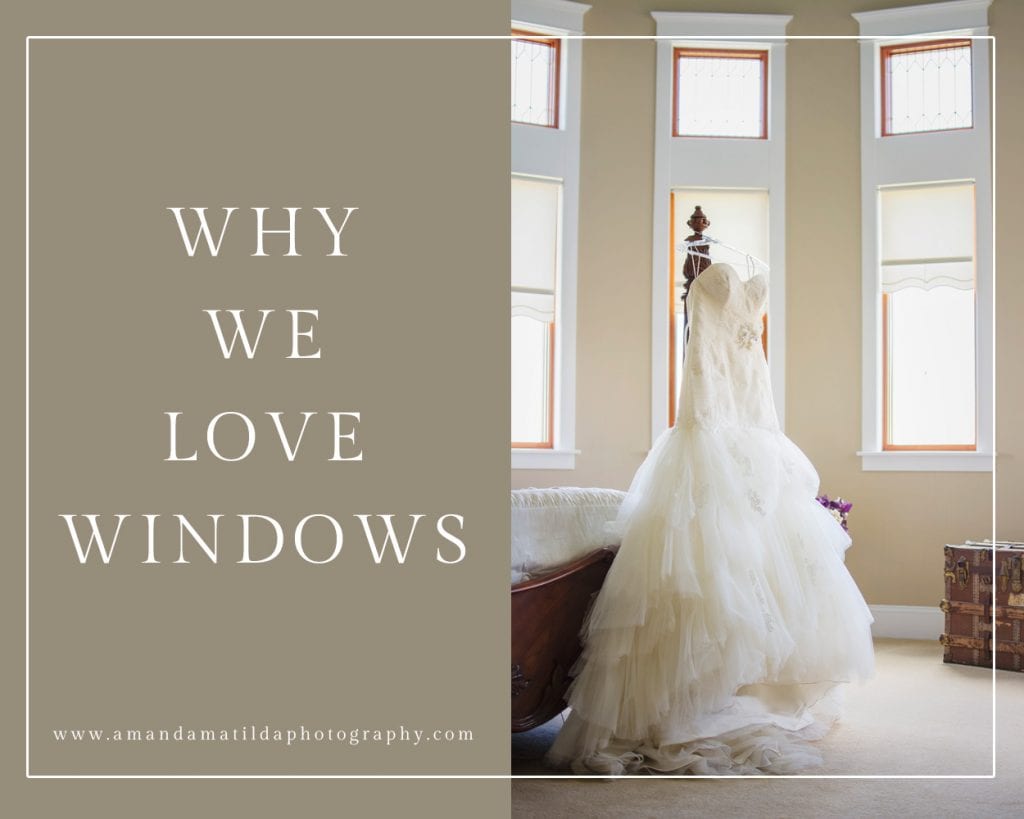 Some great options for well-lit getting ready spaces I've had brides use in the past include:
A well-lit room in their house, like the living room with a big bay window or a fancy guest room with floor-to-ceiling windows
A hotel room with a glass door to a balcony, letting lots of light in
A church music room with white paint and a wall of full length mirrors
A wood cabin with lots of windows
A historic home rented out, with Victorian accents and beautiful natural light
An old farm house turned winery with beautiful french doors letting in light

There are so many ways to make your getting ready space beautiful and fit with your theme! Be sure to take the time during your wedding planning to go over your getting ready areas. I recommend avoiding pea-green walls or dimly lit basements. If you plan on using a space at your venue, try to do a walk through of the space before the big day or before booking, to make sure it fits with your vision!
For more wedding planning tips, check out the previous installment – Seven Things Brides Forget.
Check back on Wednesday for Jessica & Jesse's engagement feature!