Matt and Lindy's wedding, I think, fully encompassed their carefree, deeply loving spirits. Lindy has picked out the most incredibly stunning attire for the day, and Matt sported one of the coolest suits I've seen this year. The details they composed for the day, from the flowers to the songs to the venues, beautifully tied the day together.
I first met up with Lindy for getting ready at the cutest little vacation rental in Palisade, the hub of the day's events. I was met almost immediately by the dress I've been waiting months to see in person. Can you blame me?! The intricate embroidery of the flowers on emerald green… I still cannot get over it. Paired with a dahlia bouquet and flower crown, Lindy brought Forest Goddess vibes to every photo.
We rode from Palisade out to the Colorado National Monument for her first look with Matt in the same location we did their engagement photos – a cool full-circle moment to start the day. We were even blessed with a photobomb from a bird like at that first session! After portraits on the monument we caravanned down to the Western Colorado Botanical Garden for some group photos before their ceremony on the lawn there. Matt told me in a previous meeting that he'd been planning a surprise song to perform for Lindy at the ceremony, and she was as shocked as we expected. I don't think anyone there wasn't crying afterward!
The two shared vows, a unity shot of tequila, and rings before being announced as husband and wife beneath the greenery archway. After the ceremony we finished up group photos and moved on to portraits of the two of them at the gardens and some spots along the way from there to the Ordinary Fellow Winery in Palisade for their reception. There they had Le Snack, a regular food truck on site, cater an incredible meal (I've never had the chance to get full at a wedding before!) and danced the night away at the winery. It was truly the best day! Take a peek at some of my favorite moments: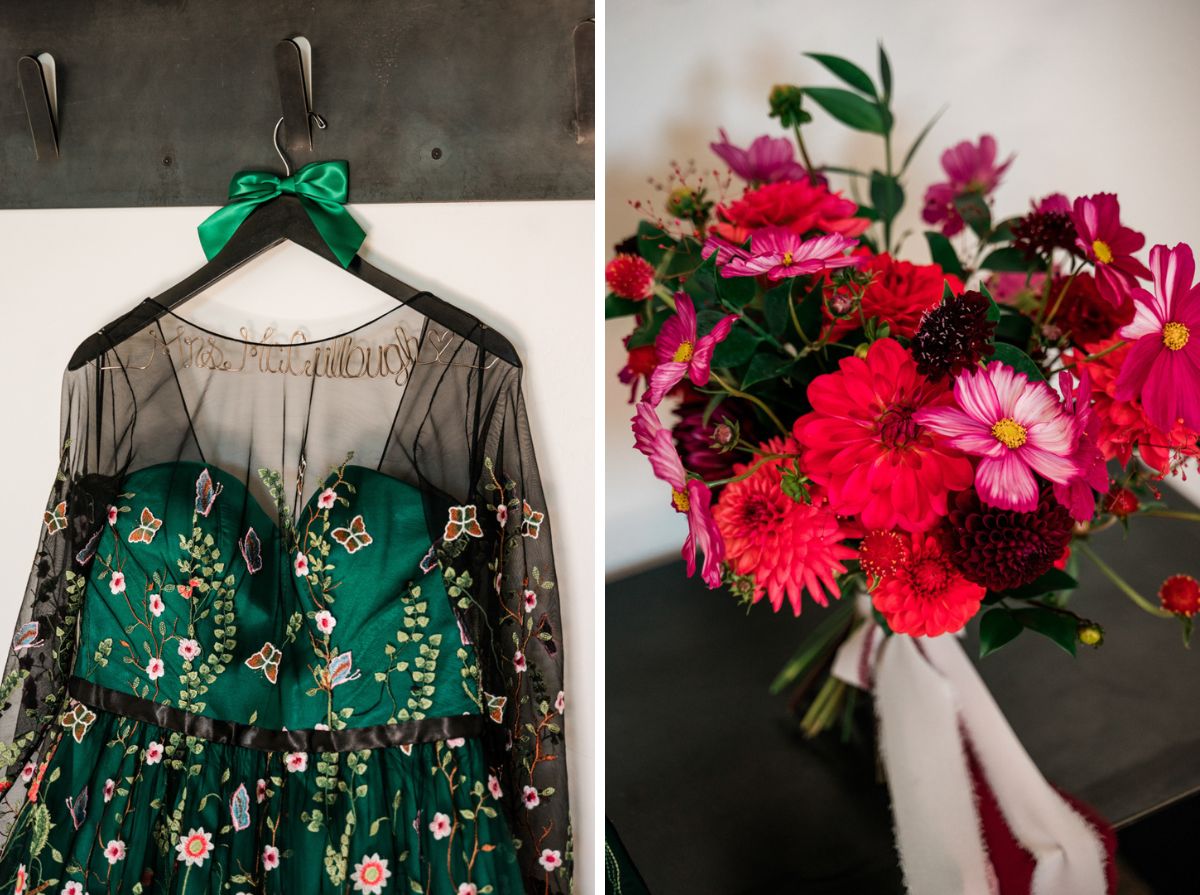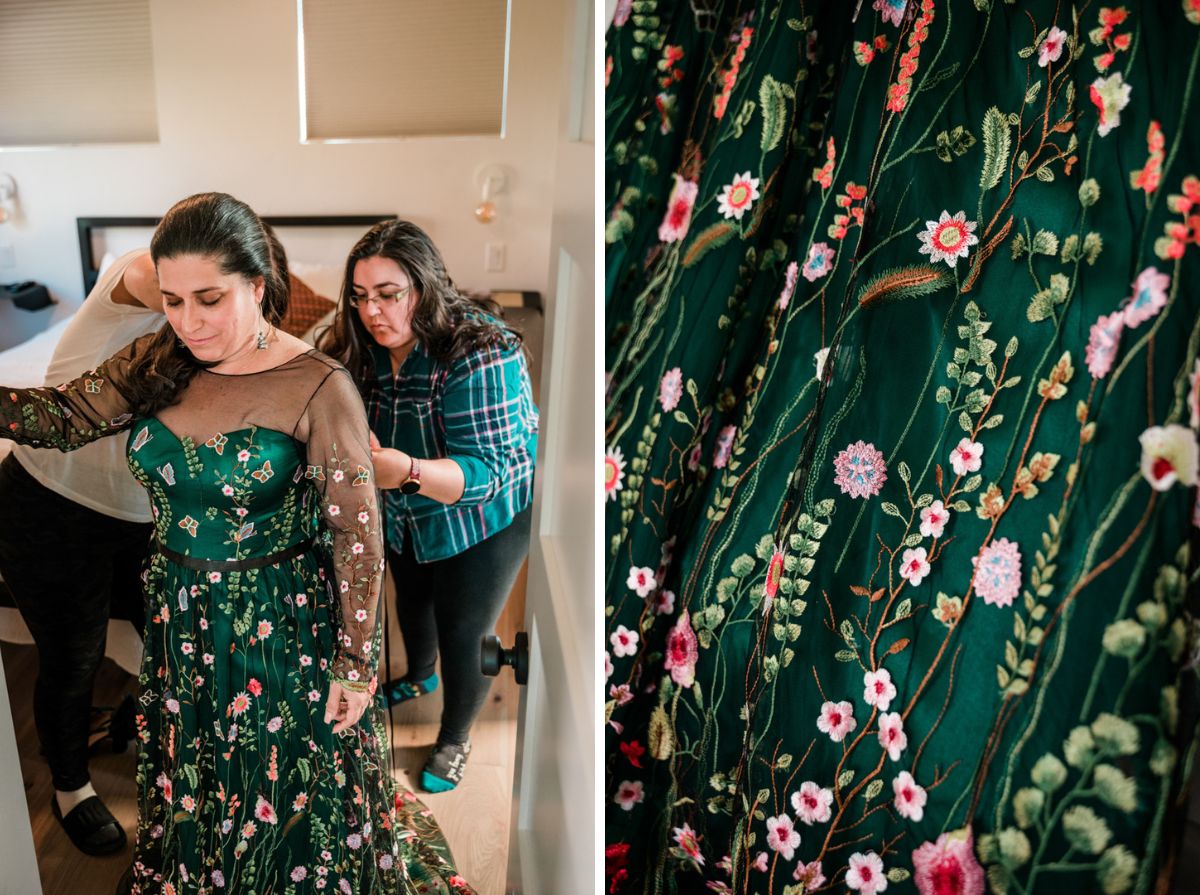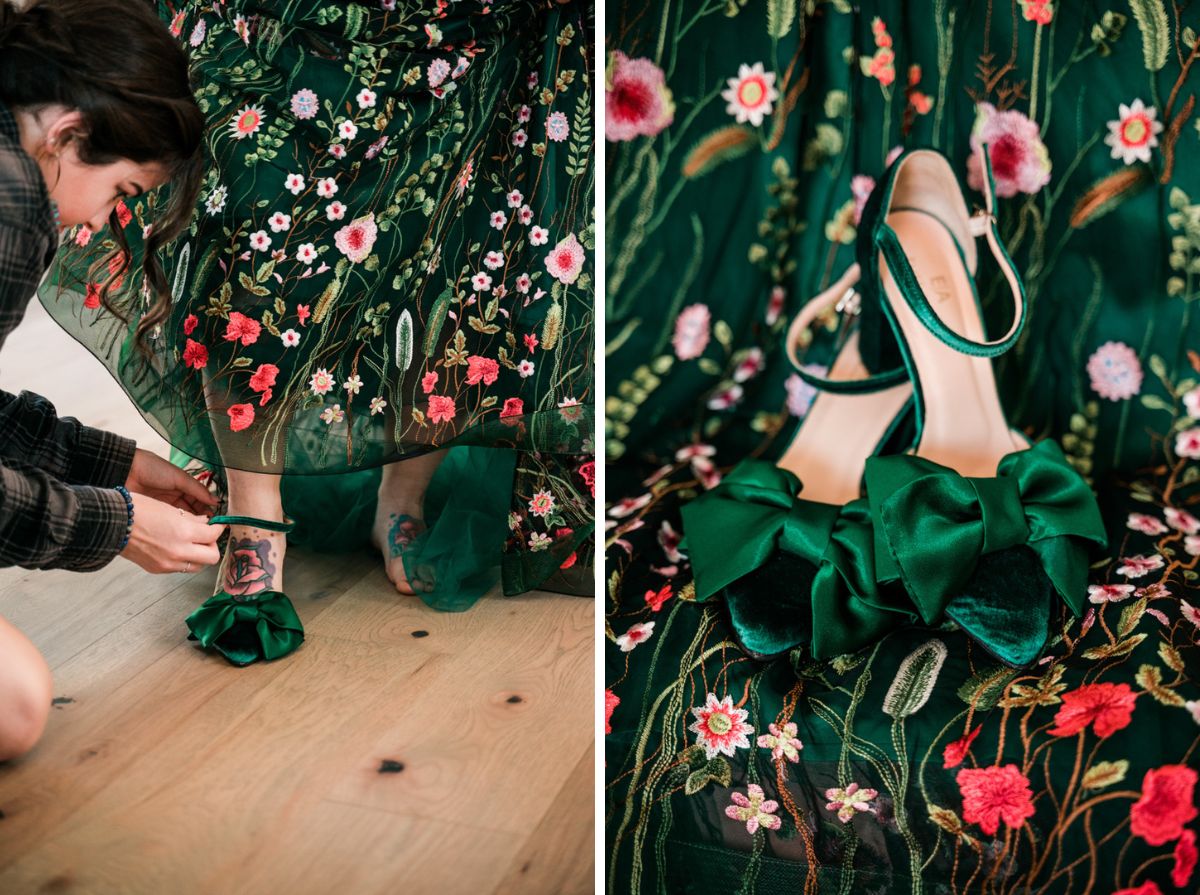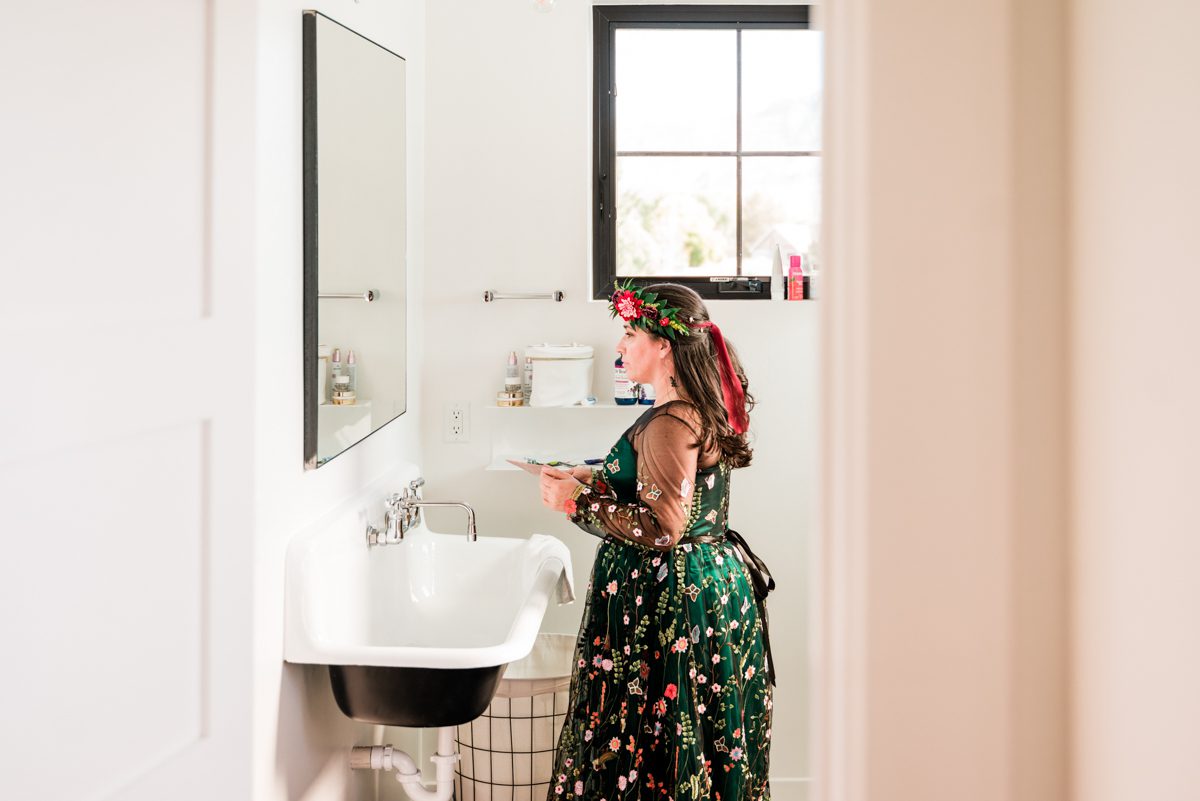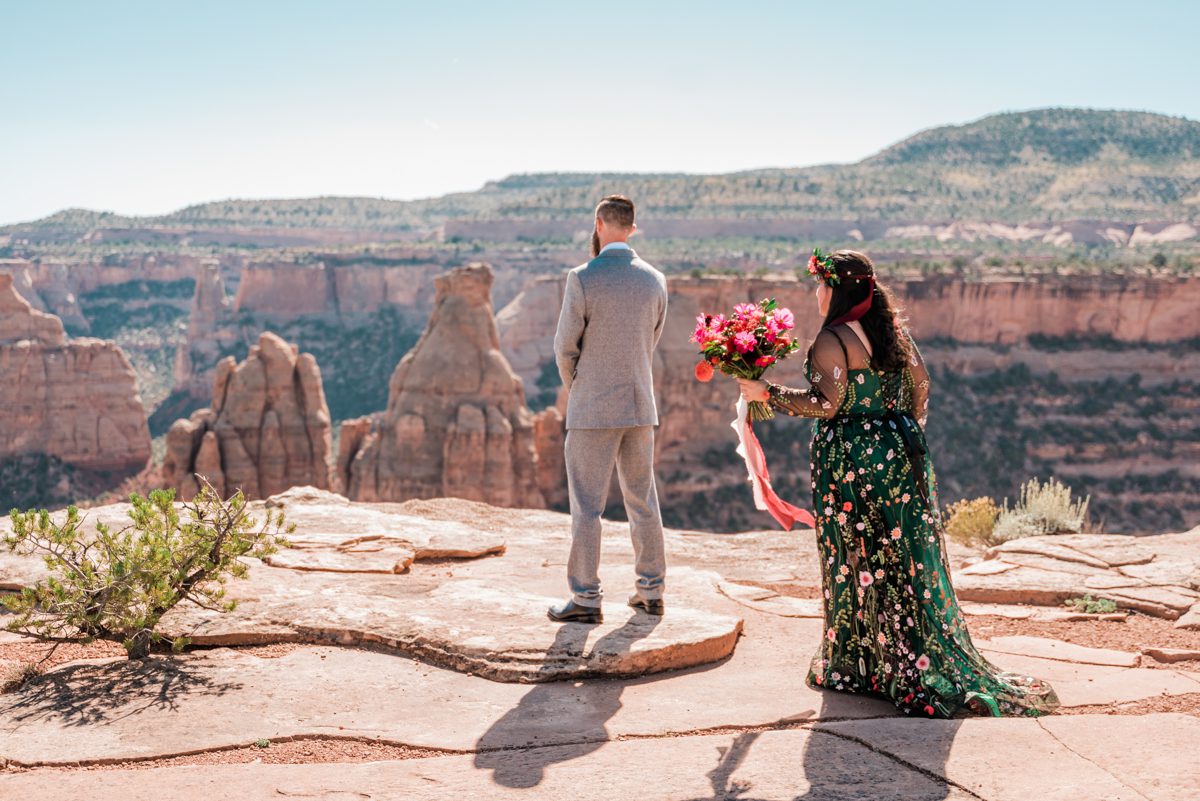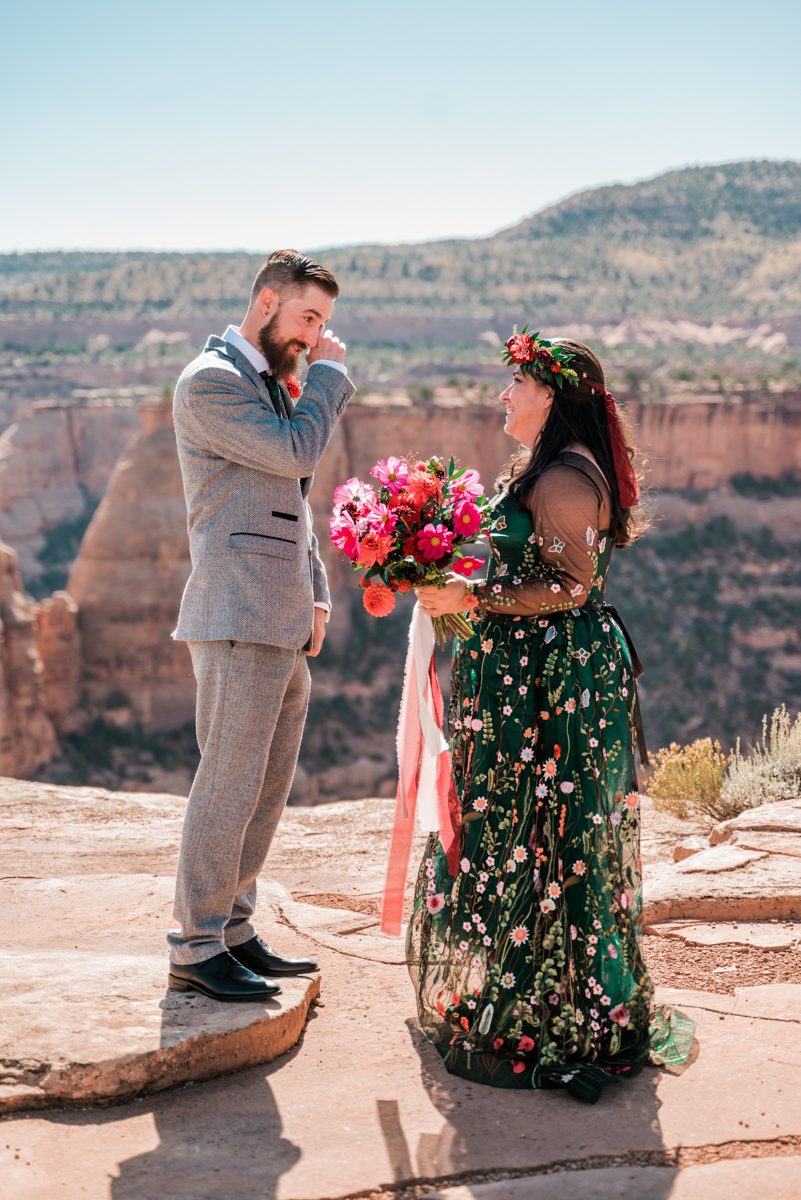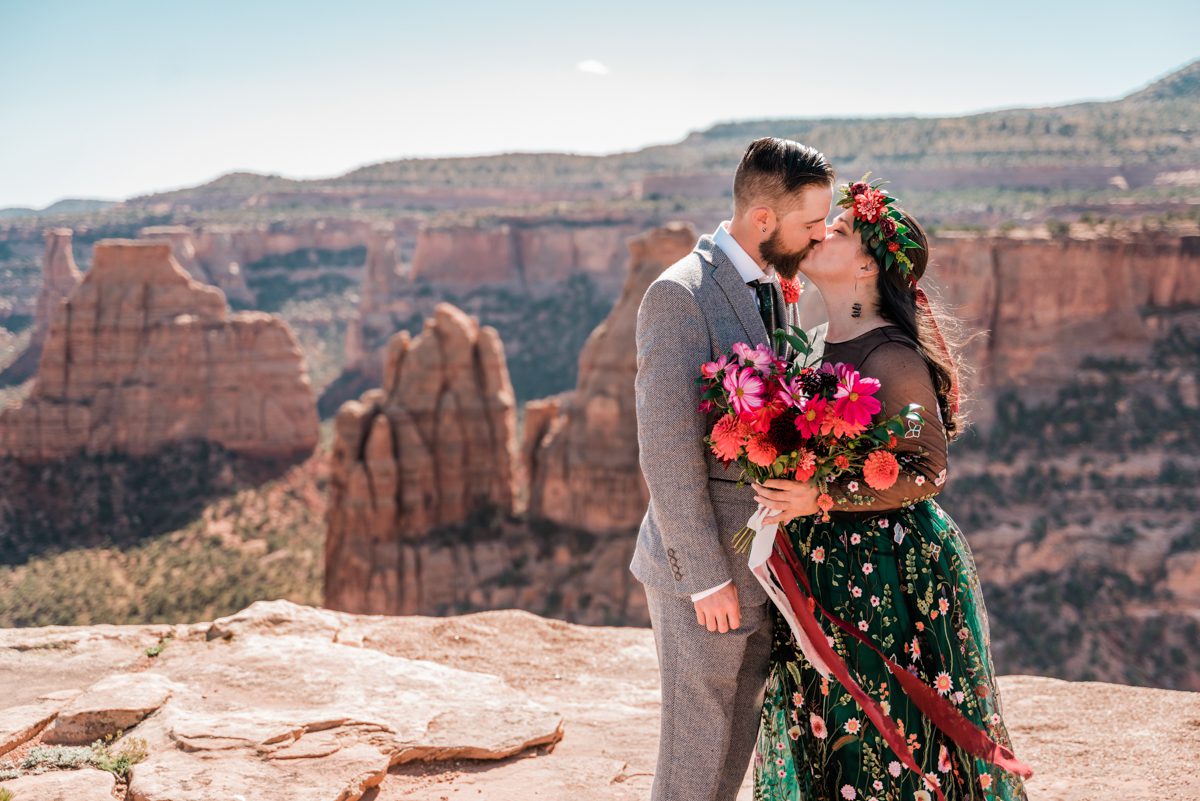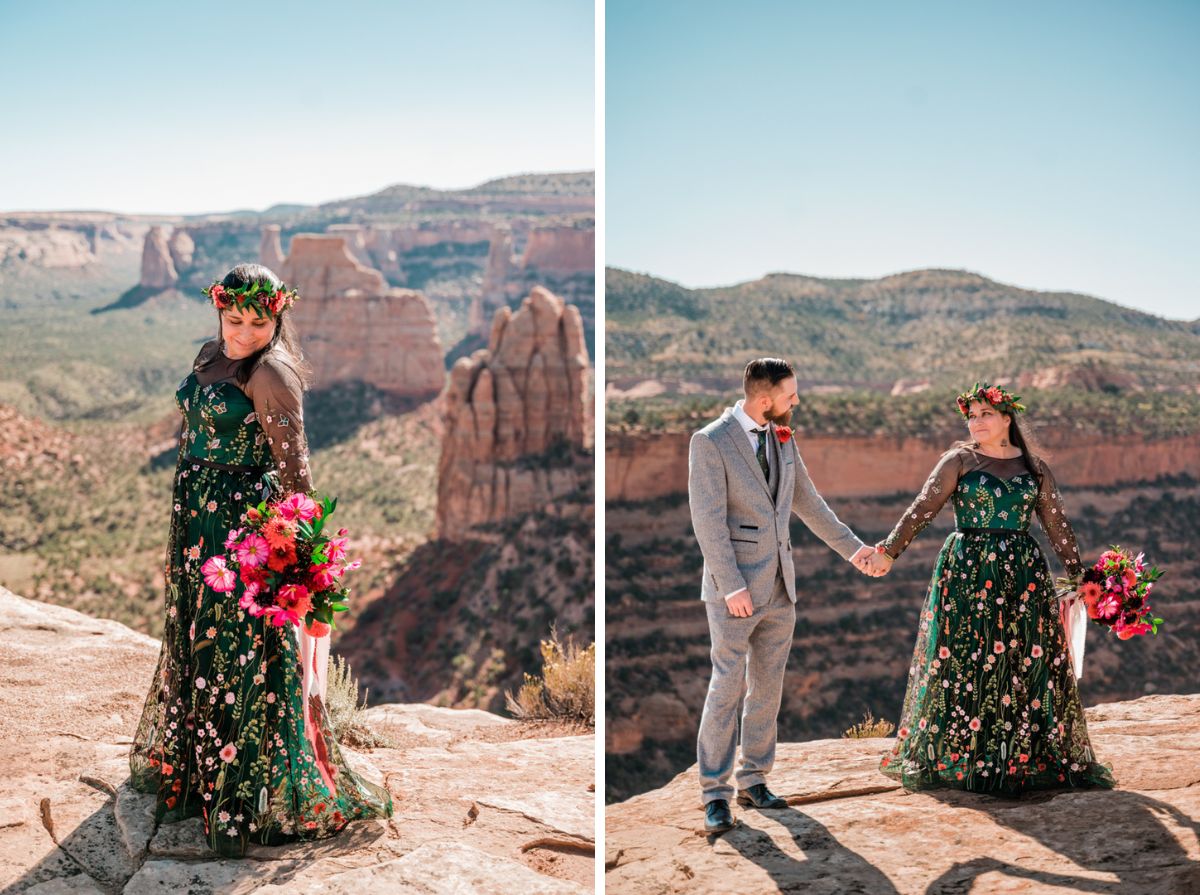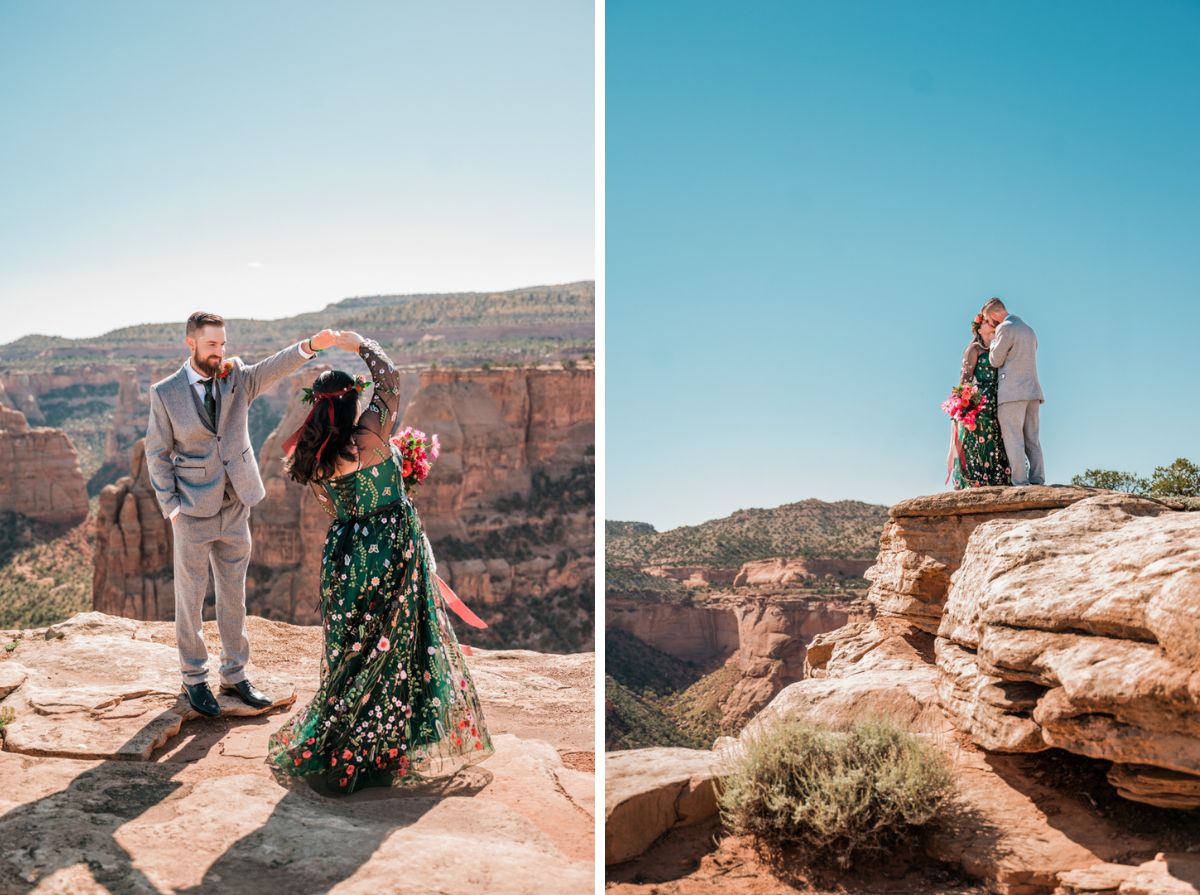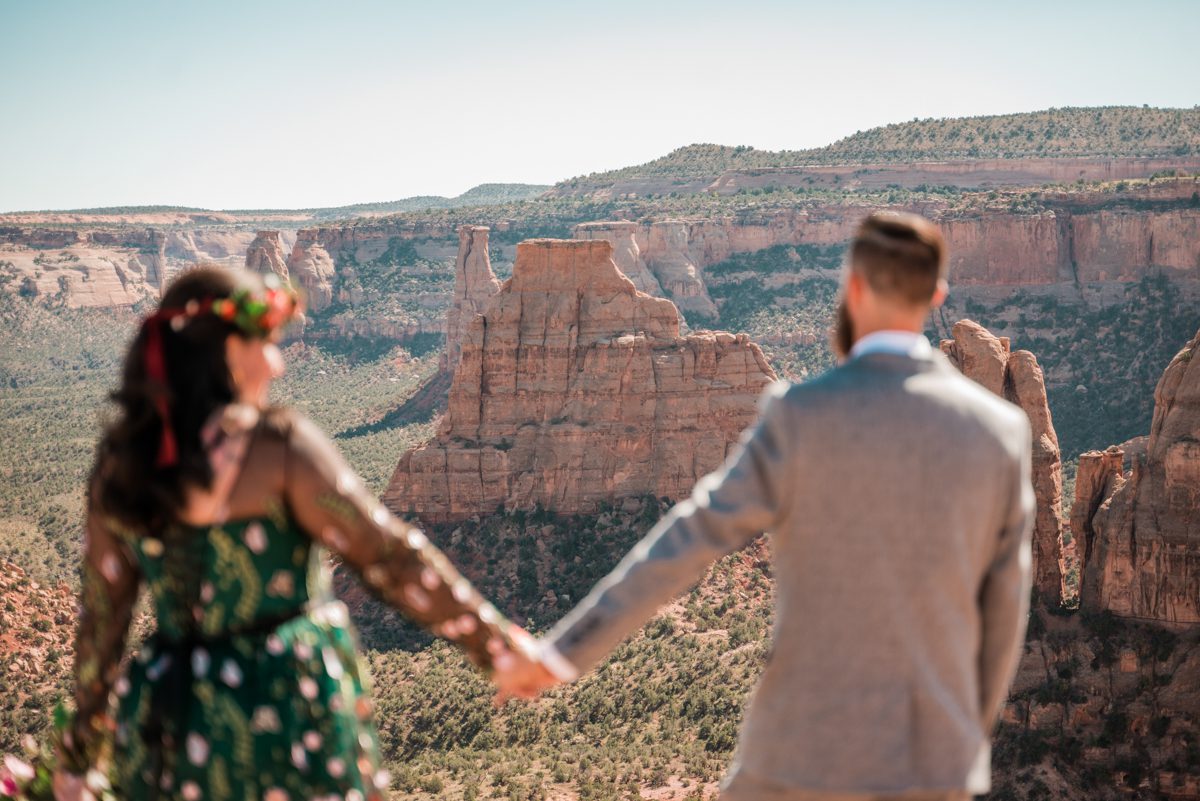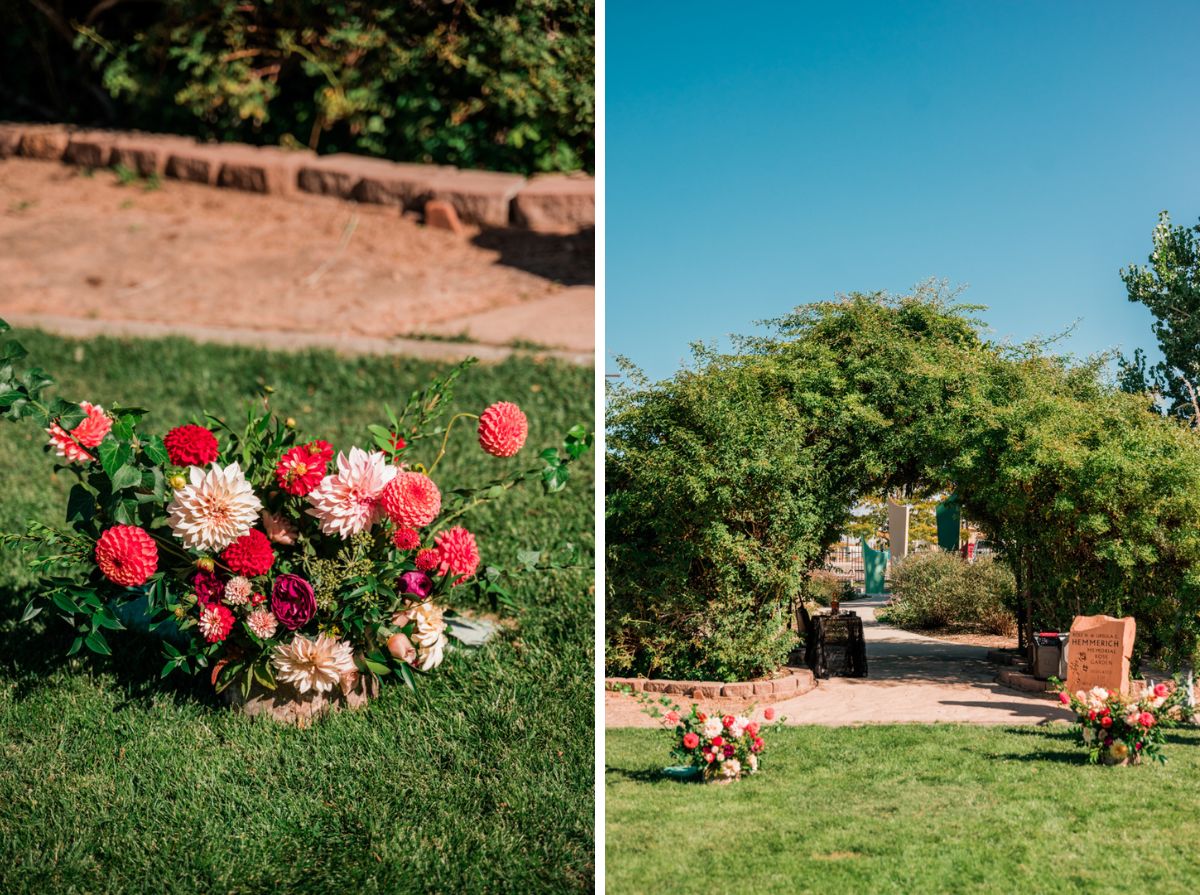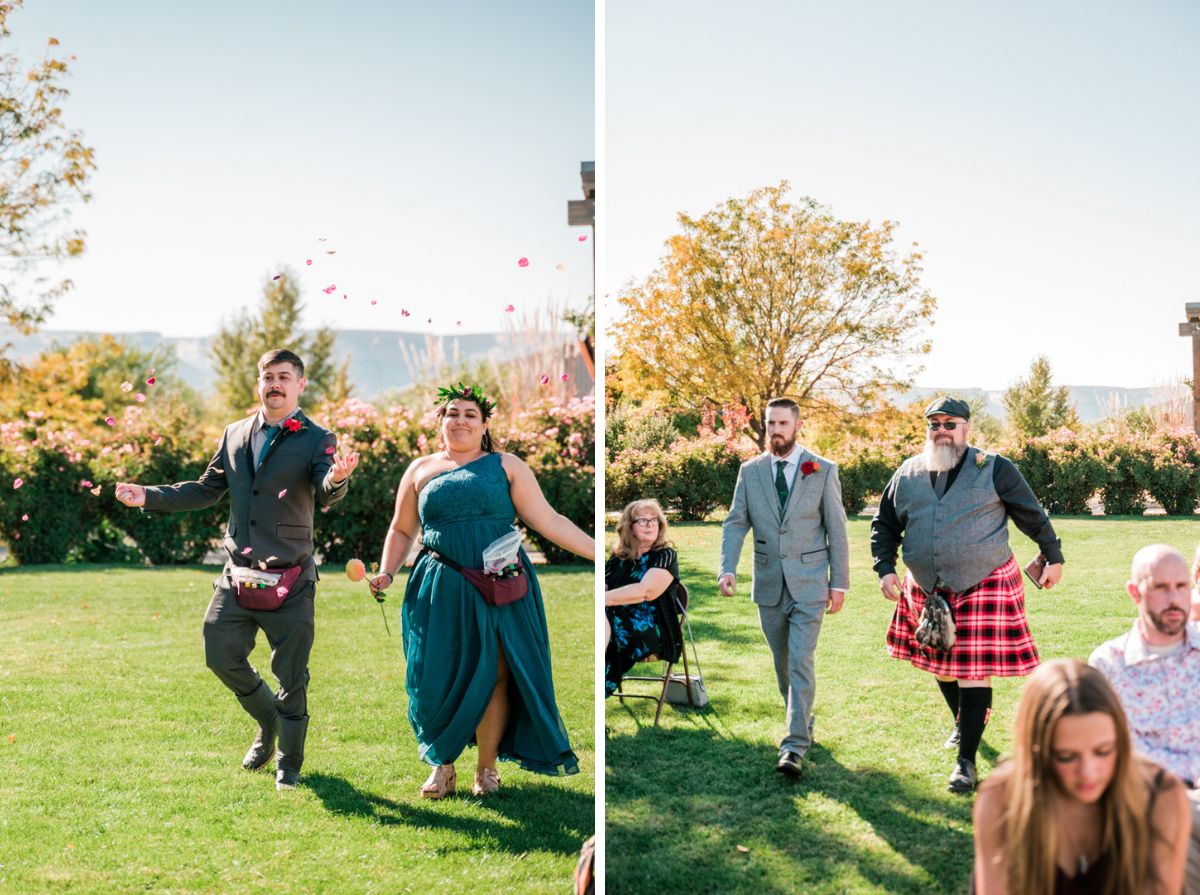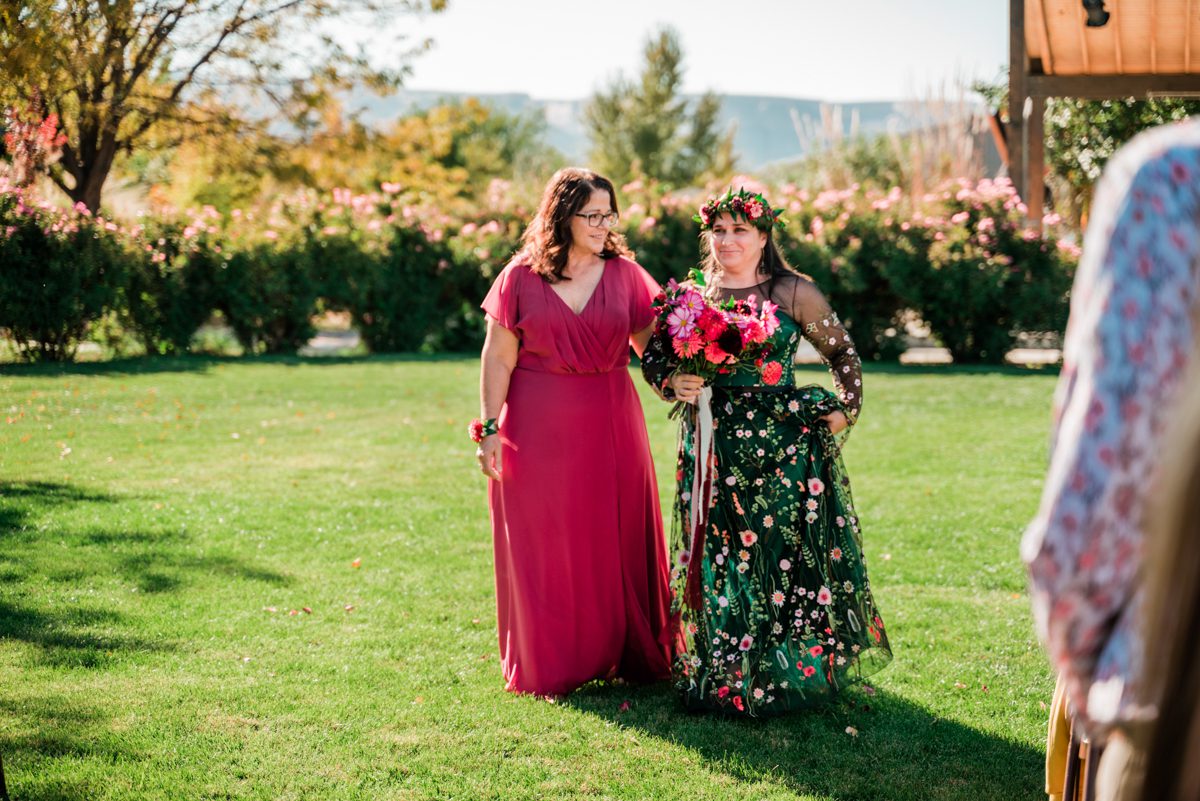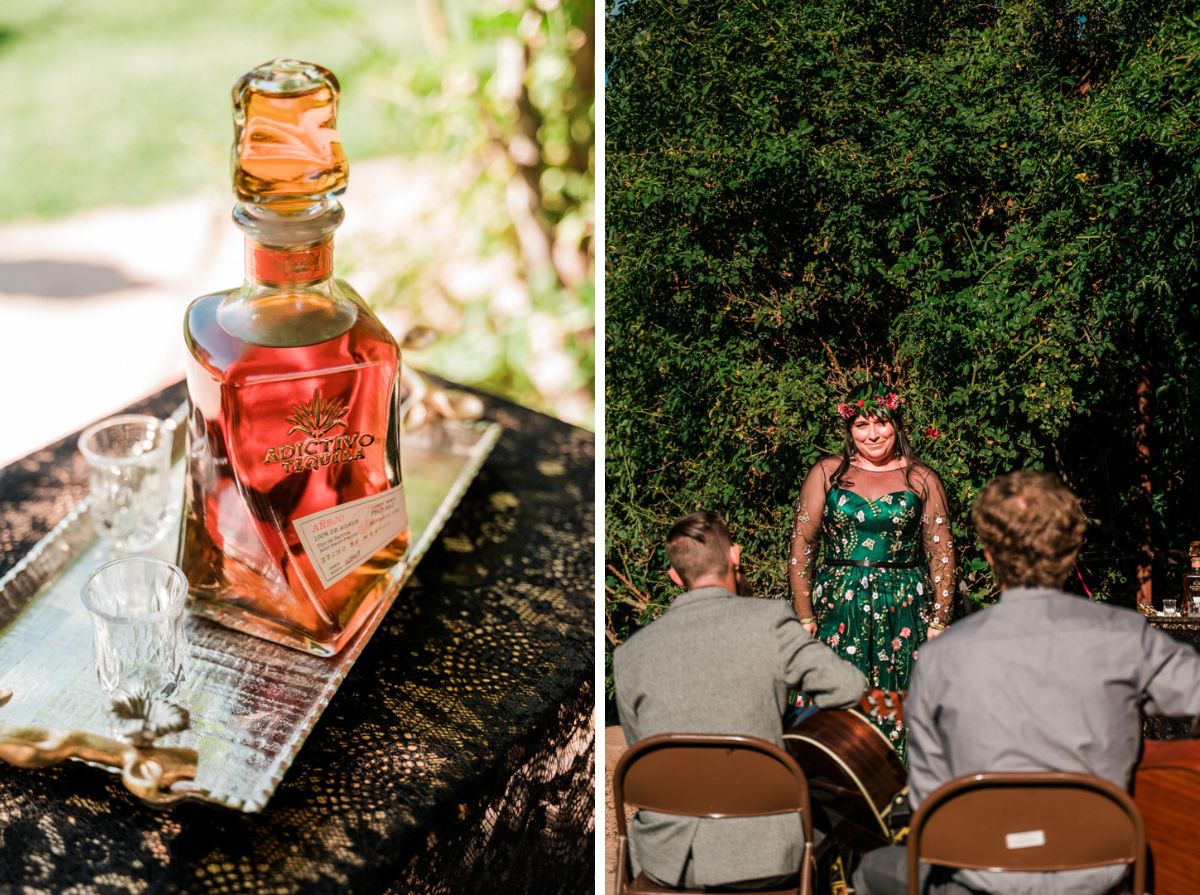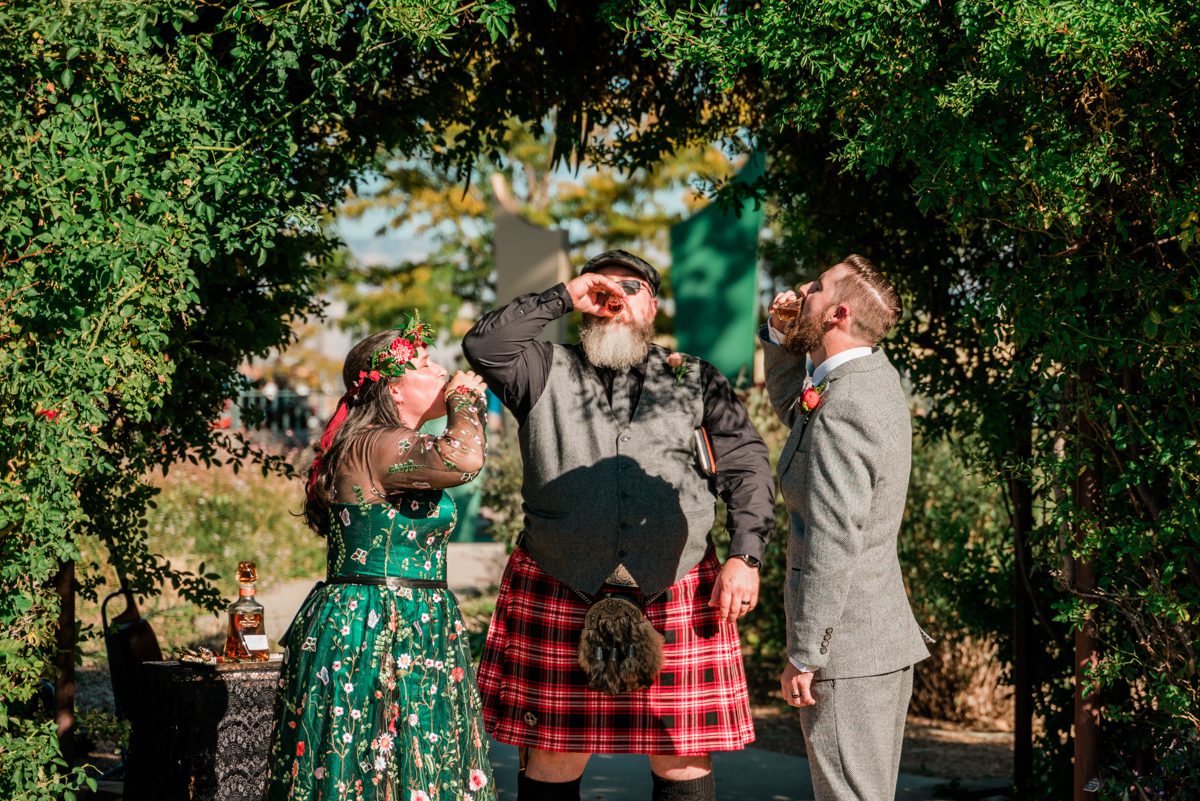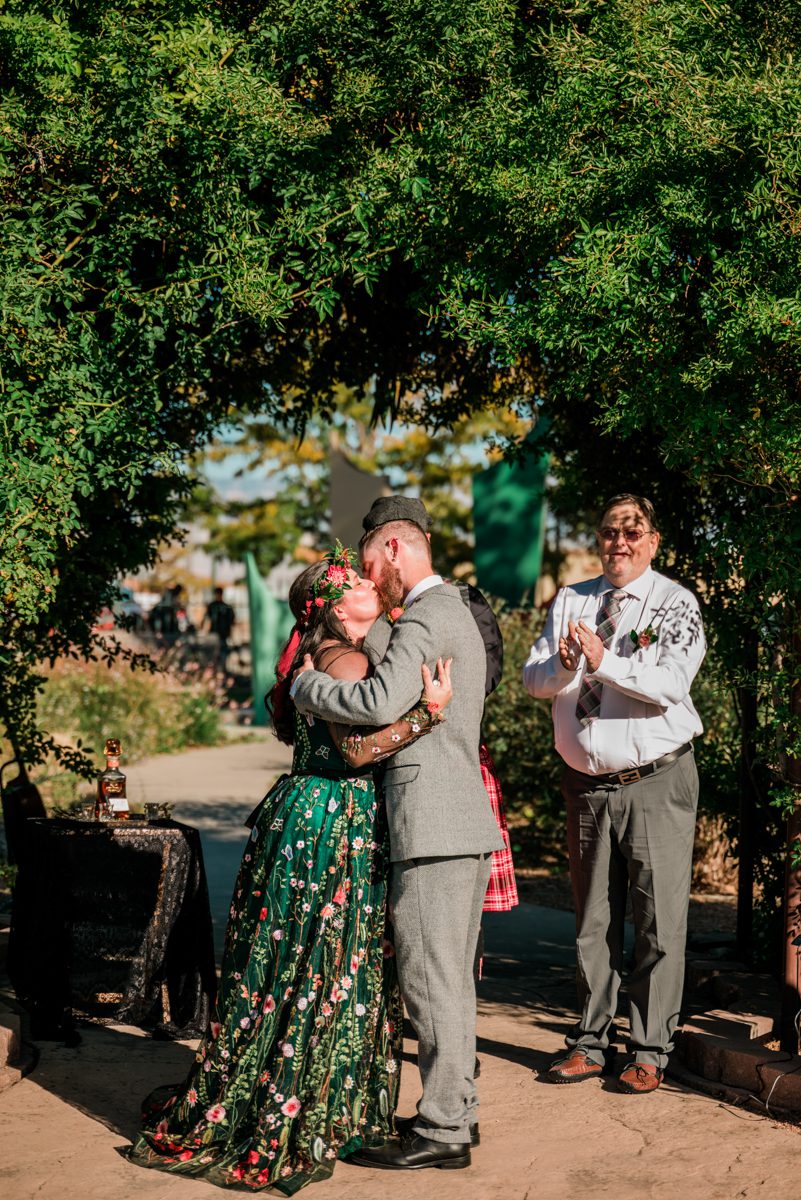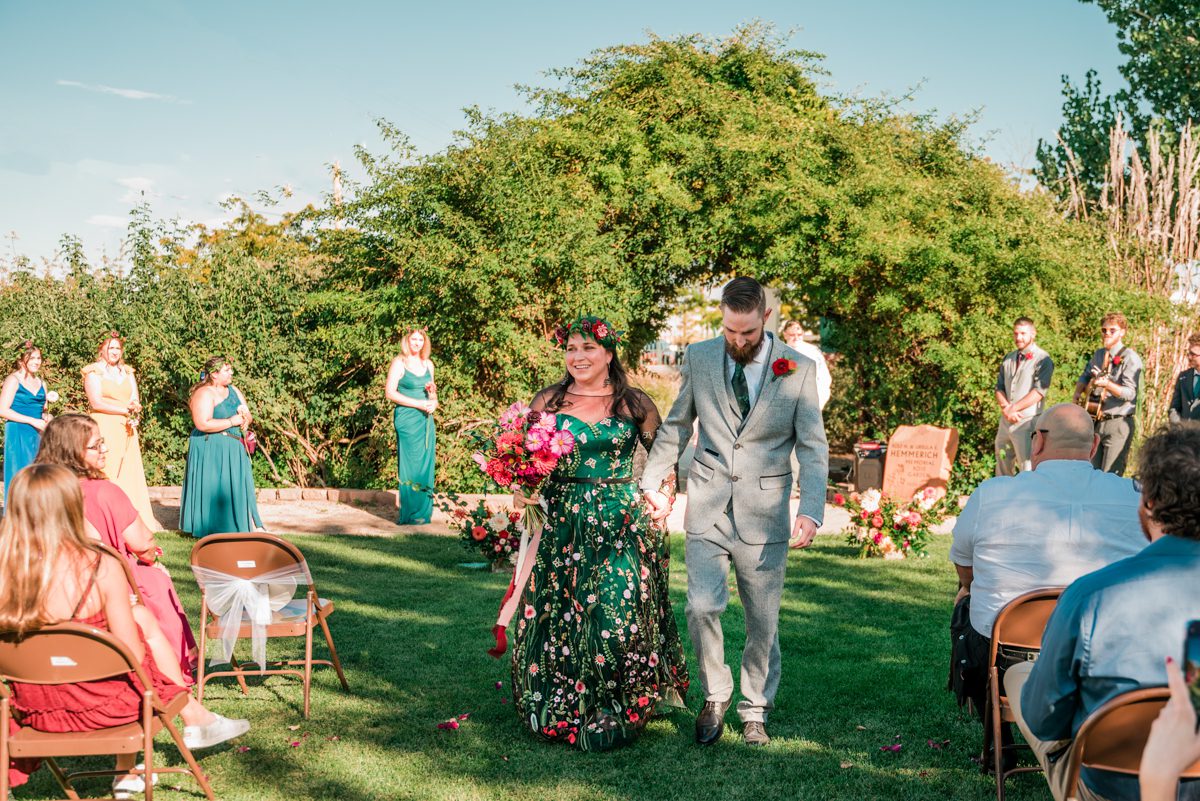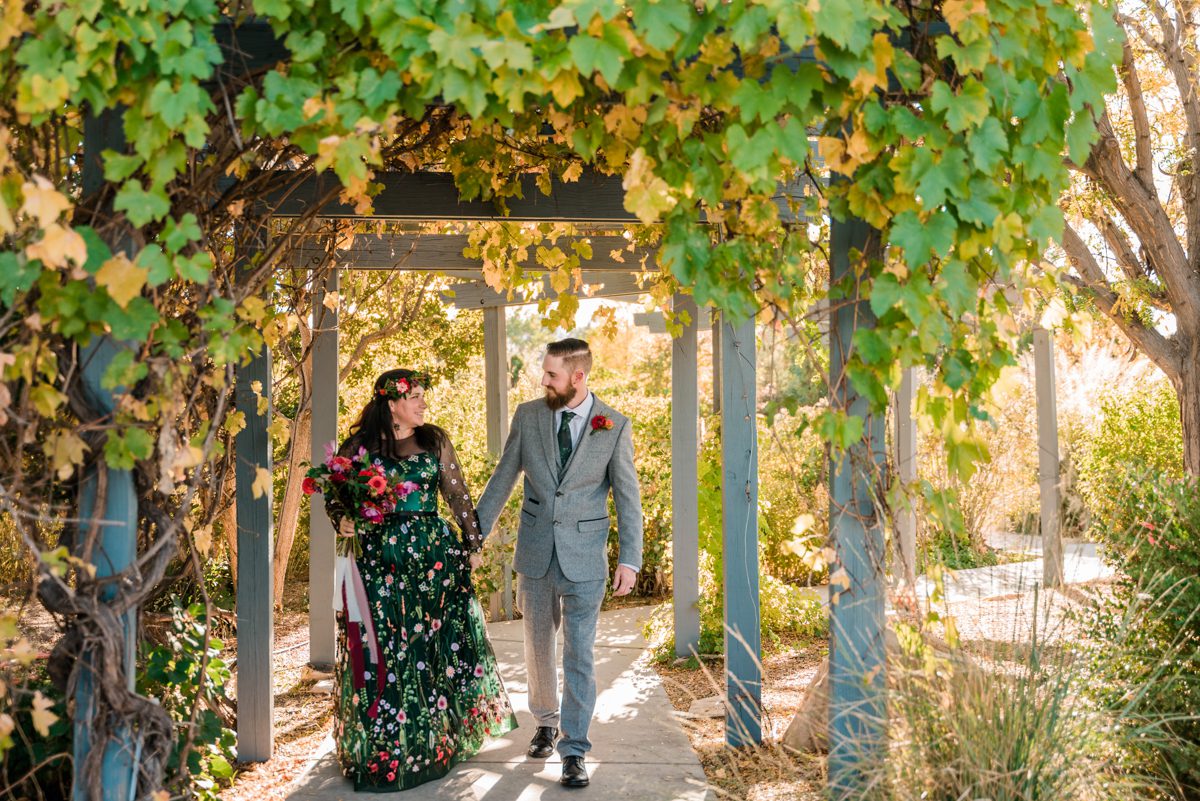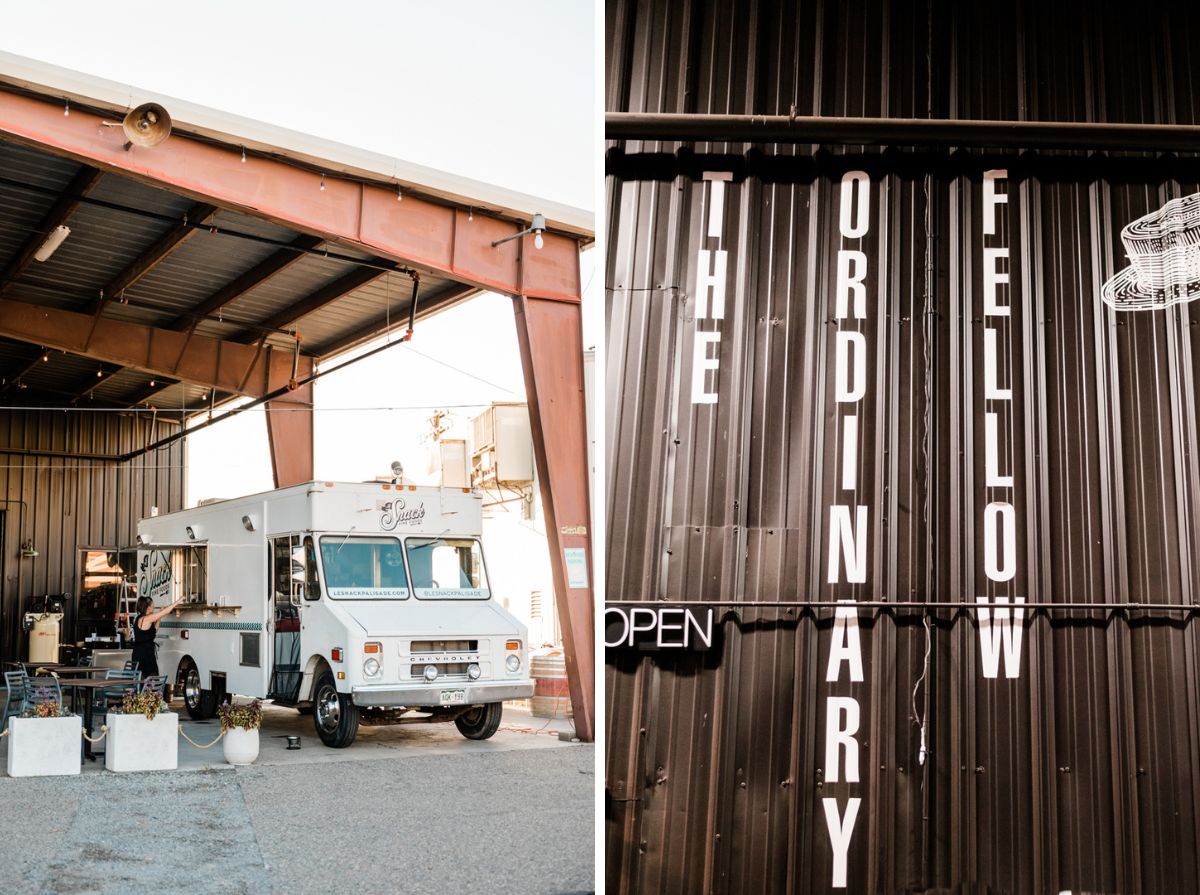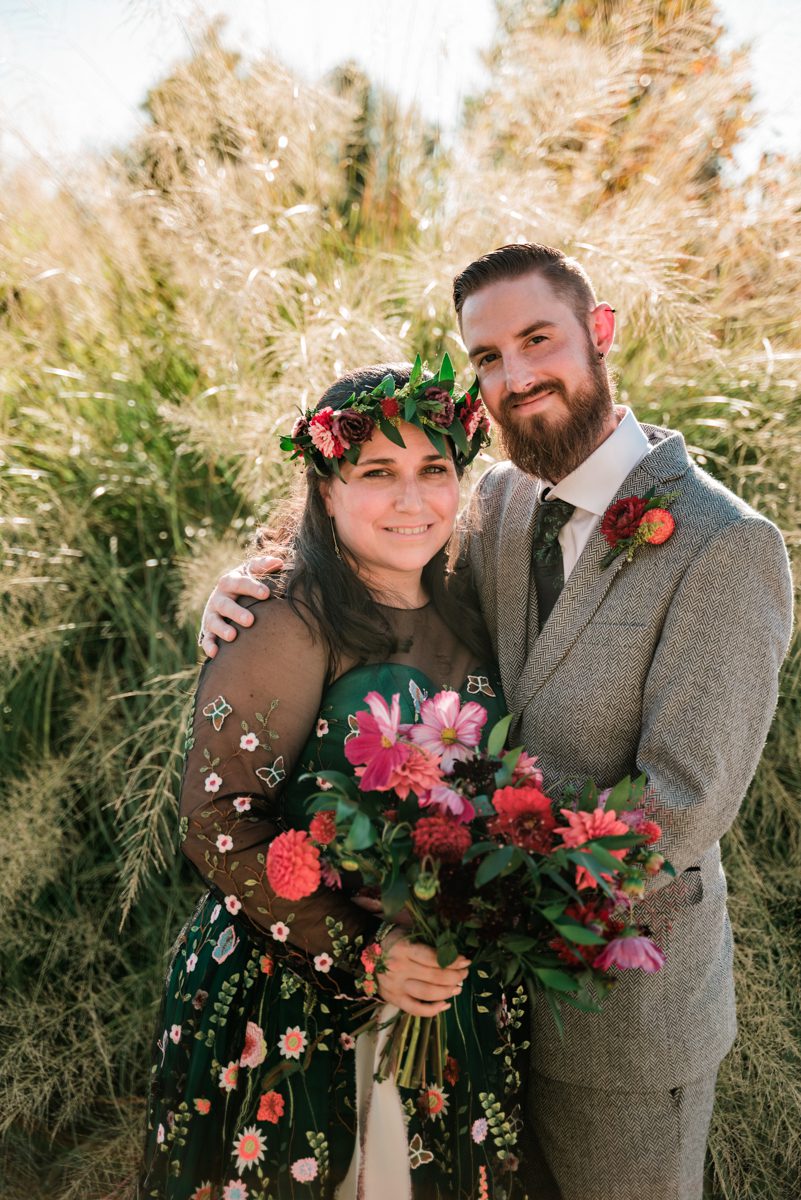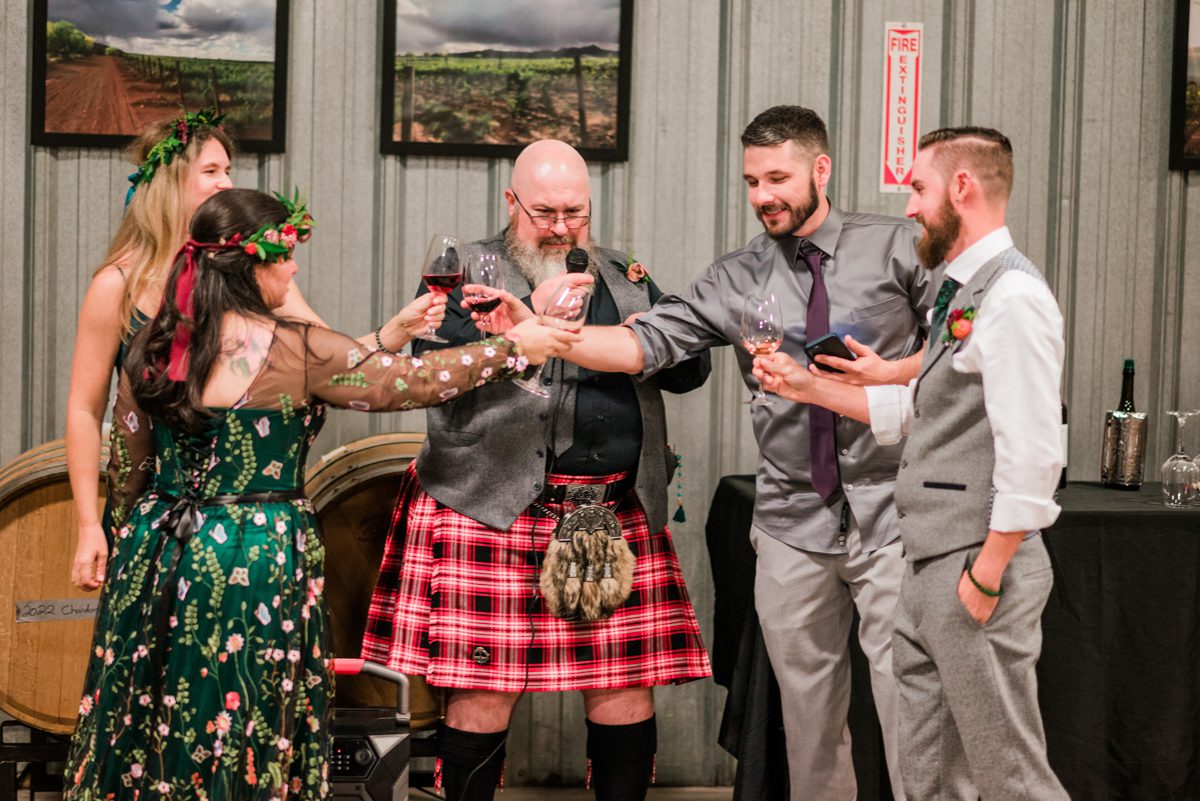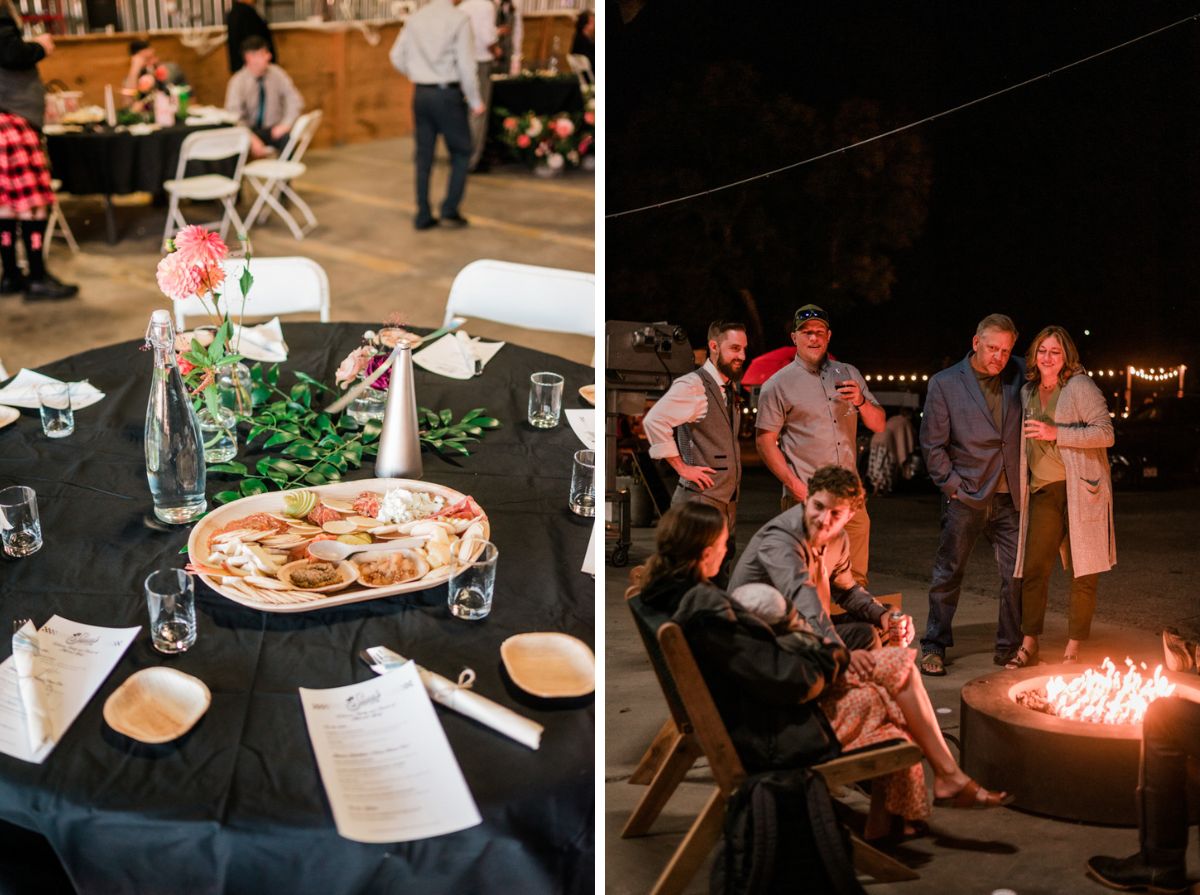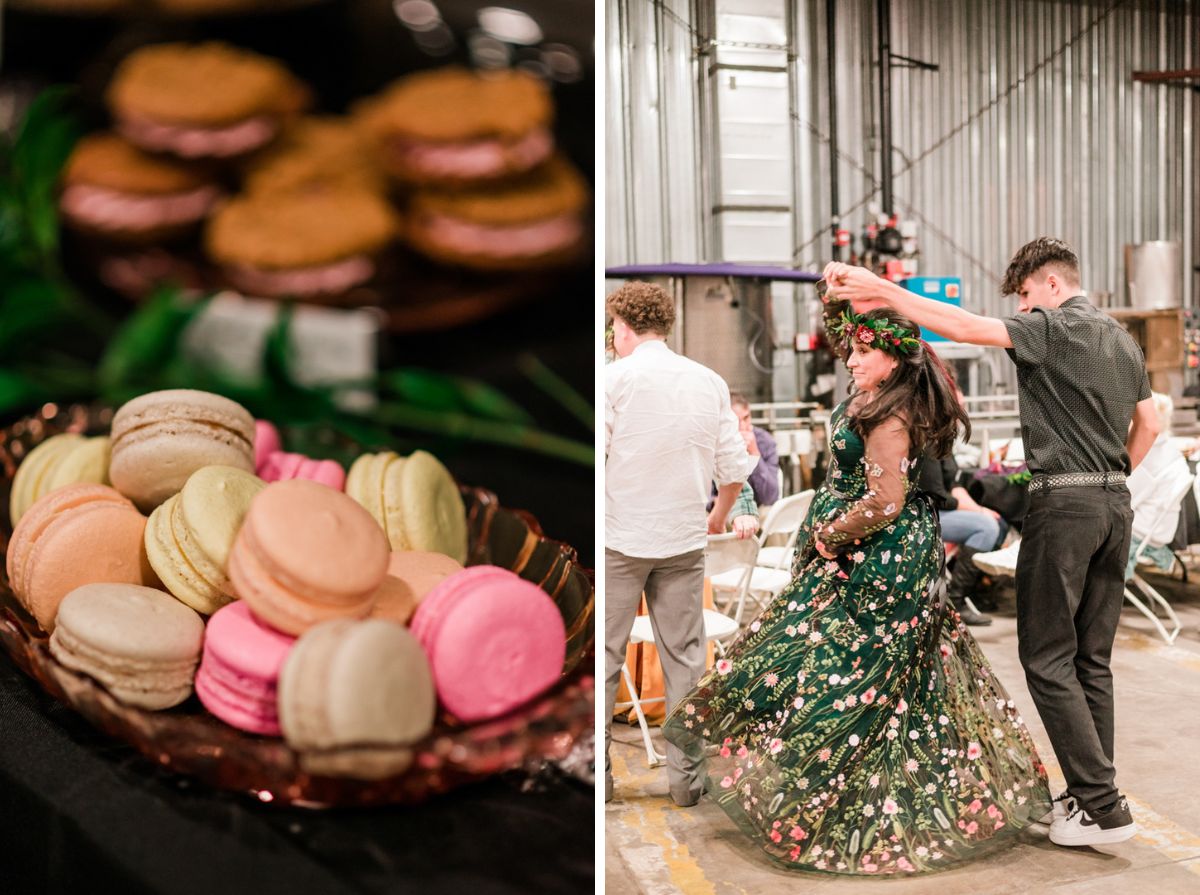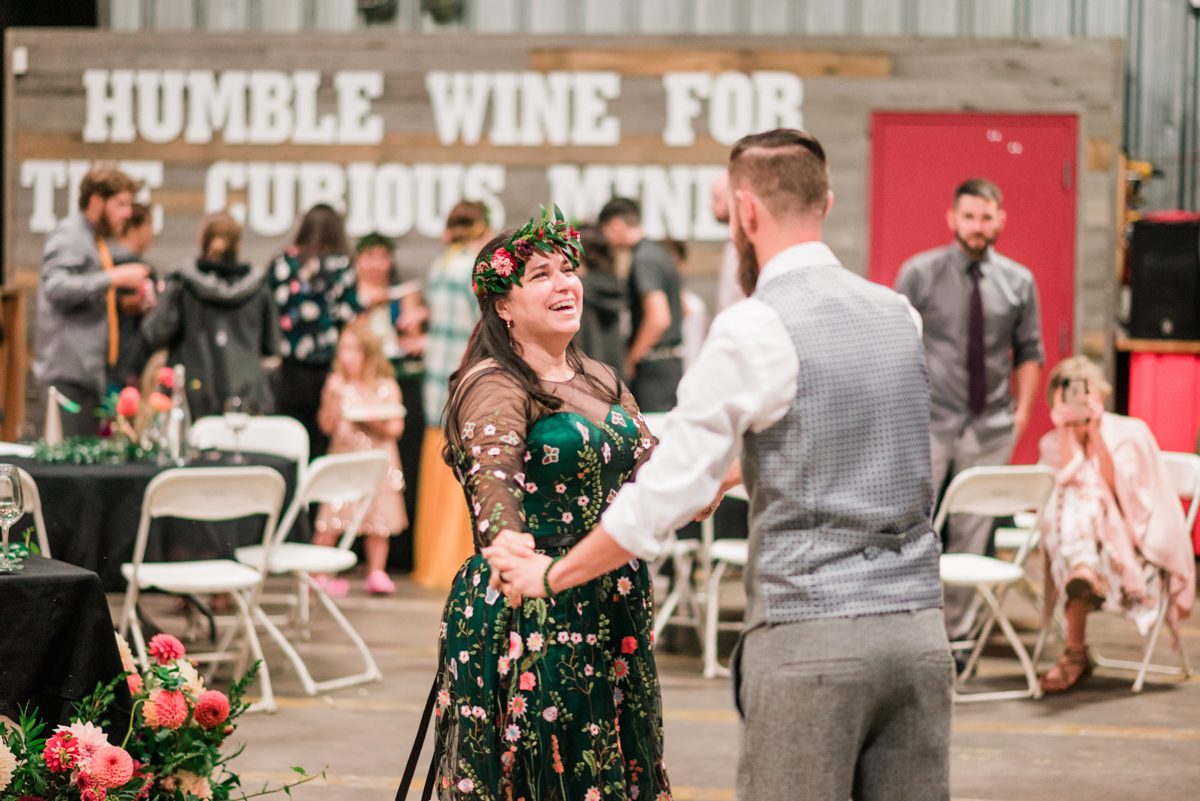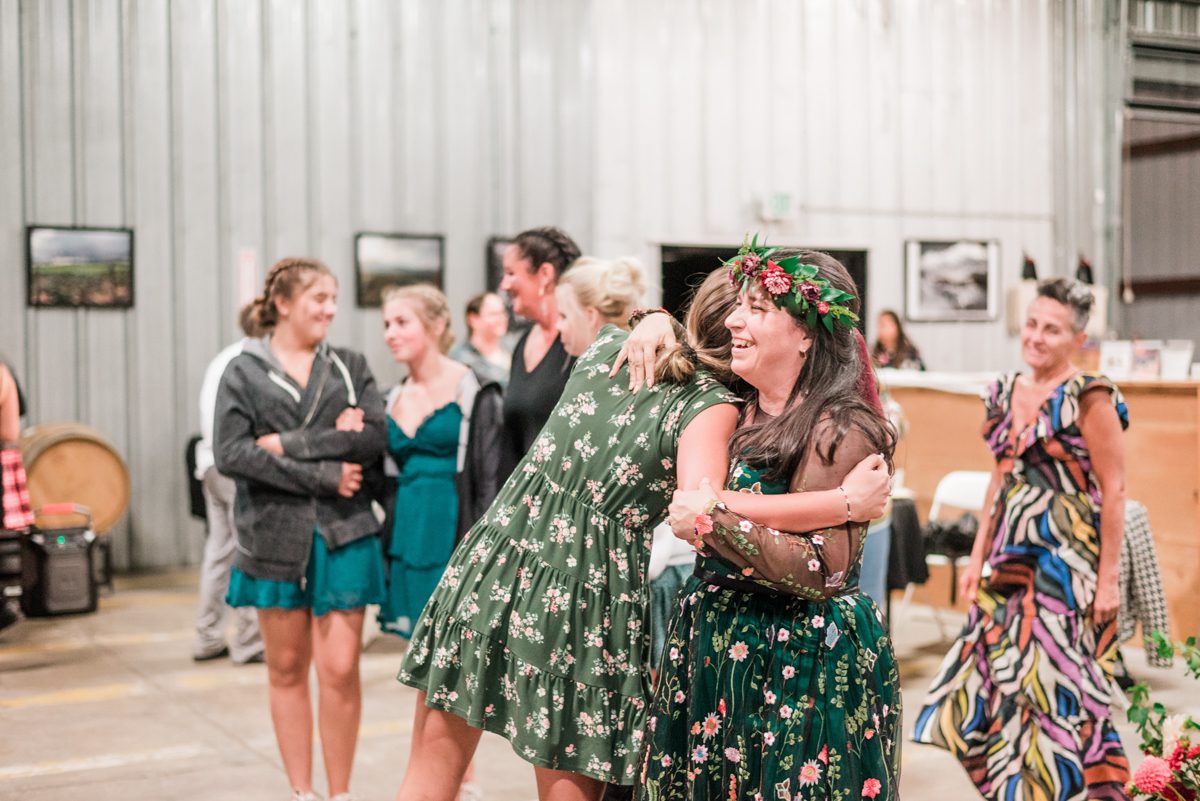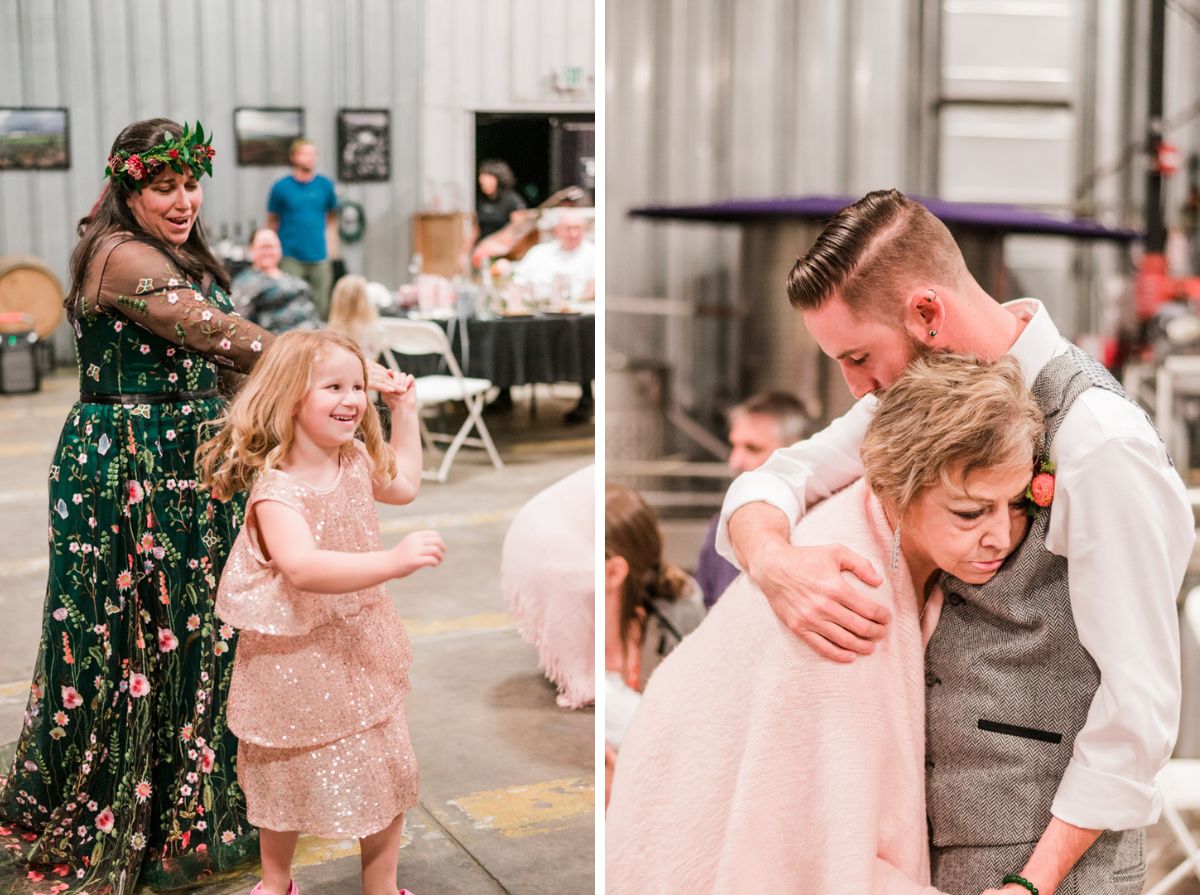 Wedding Vendors:
Lindy's Dress: Tones, Etsy
Matt's Suit: Happy Gentleman of London
Flowers: Garvey's Gardens
Cake Designer & Desserts: Blue Sky Baking Co
Venues: Western Colorado Botanical Garden and The Ordinary Fellow Winery
Catering: Le Snack