Molly and Aaron's fall elopement in Yankee Boy Basin was nothing short of magical. I met up with the two of them and their sweet pup Eleven at their hotel in Ouray before we carpooled up the road to Yankee Boy. The drive was decorated for us with yellow aspens as bright and colorful as they could be. Being such a late-fall elopement, we had a couple backup plans in place just in case we were snowed out of access, but we were treated to the most perfect weather and road conditions were great for the time of year!
Once we were set up at the ceremony spot we explored the area for some photos before the guests arrived by jeep tour. I will never stop talking about what a great resource that is if your elopement has guests. No one needs to stress about driving off road, steep mountain drives; plus they get to take in the sights and experiences of the tour. It is worth every penny!
Molly and Aaron had hired a cellist to play some soft music for the event, and it made the scenery of their day all the more magical. As the ceremony began, snowflakes began streaming down on us – just as Molly had hoped they would. It was unreal! Truly awe-inspiringly beautiful. They exchanged vows and rings before taking part in a handfasting ceremony to "tie the knot."  It was at that point that their pup, who had been laying on her bed through the ceremony, decided to let them know it was time to kiss and get on with it already haha! She then walked them back down the aisle, such as it was, to the grazing table their parents had assembled.
Everyone ate, shared a champagne toast to the newlyweds, and took in the incredible views around us as the cello played on. Thank you so much, Molly and Aaron, for inviting me to share in this beautiful day! Take a peek at some of my favorites from their fall elopement in Yankee Boy Basin: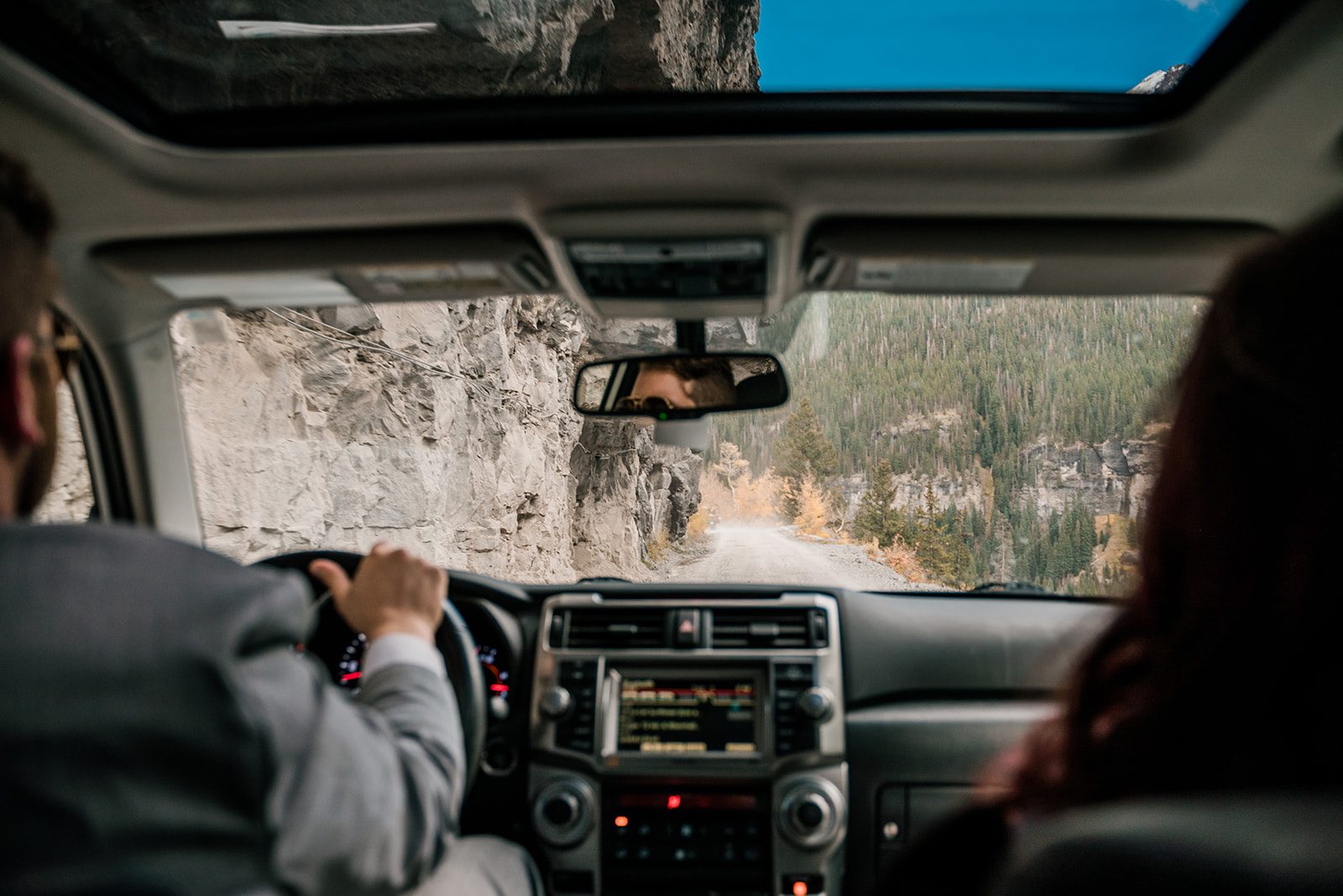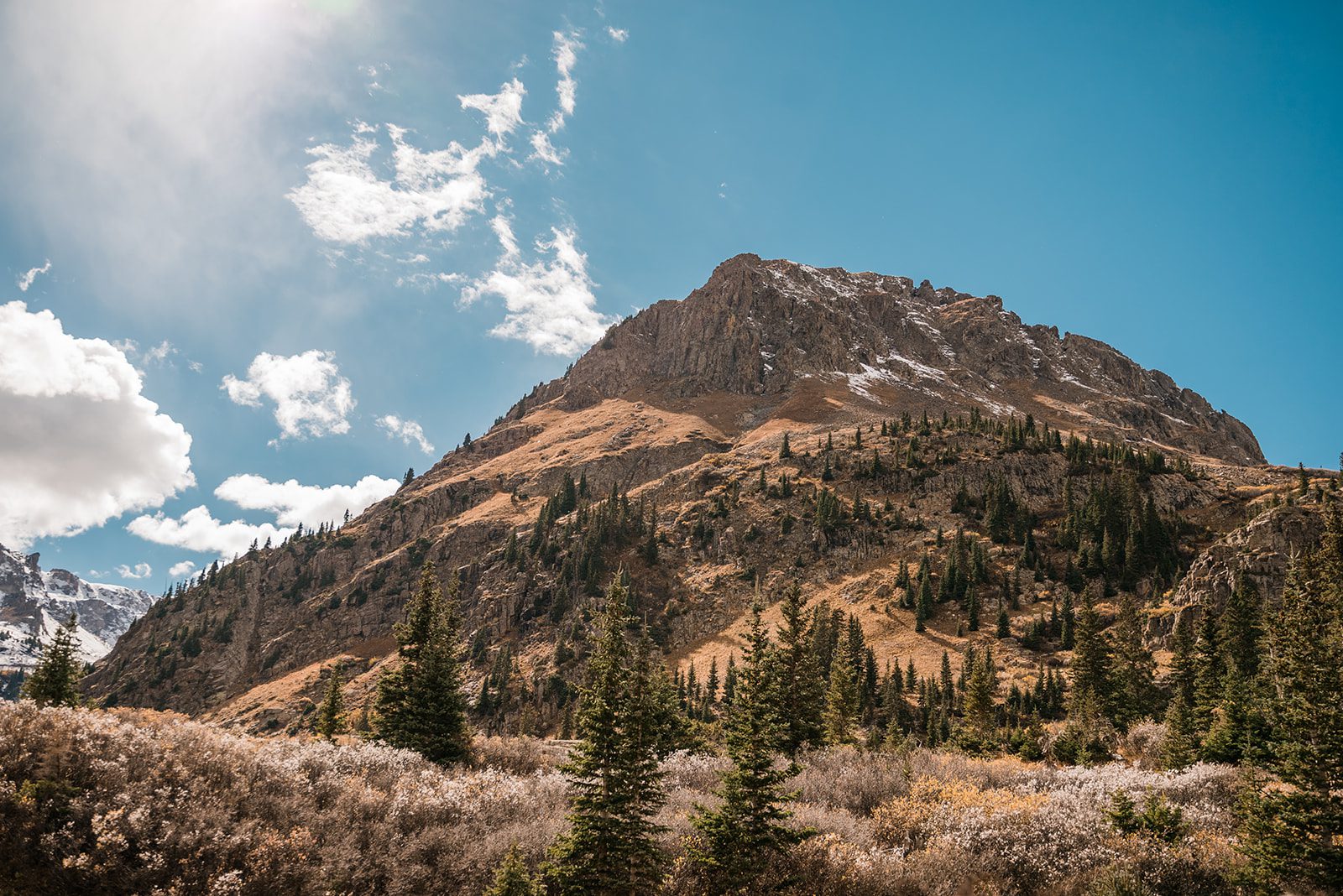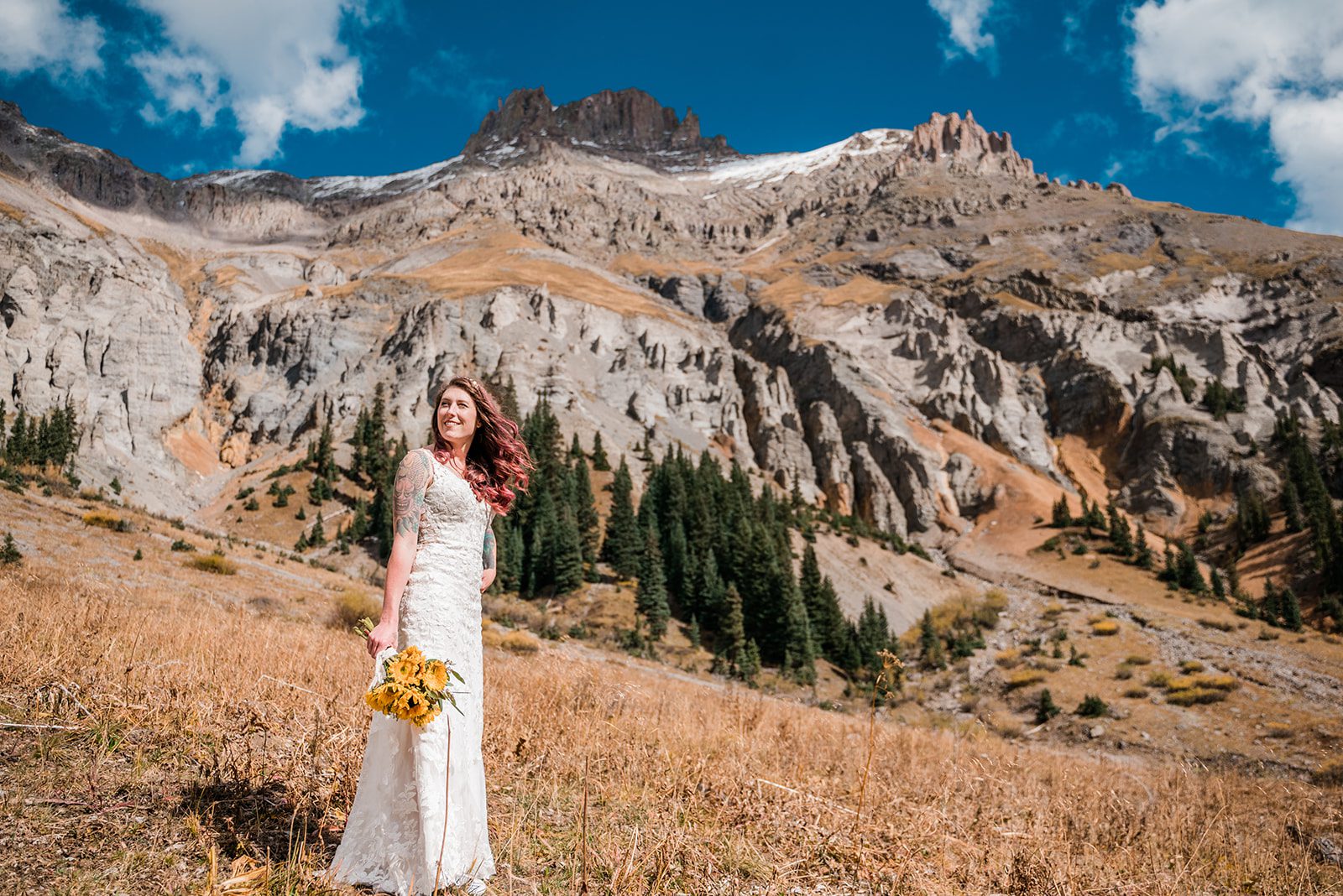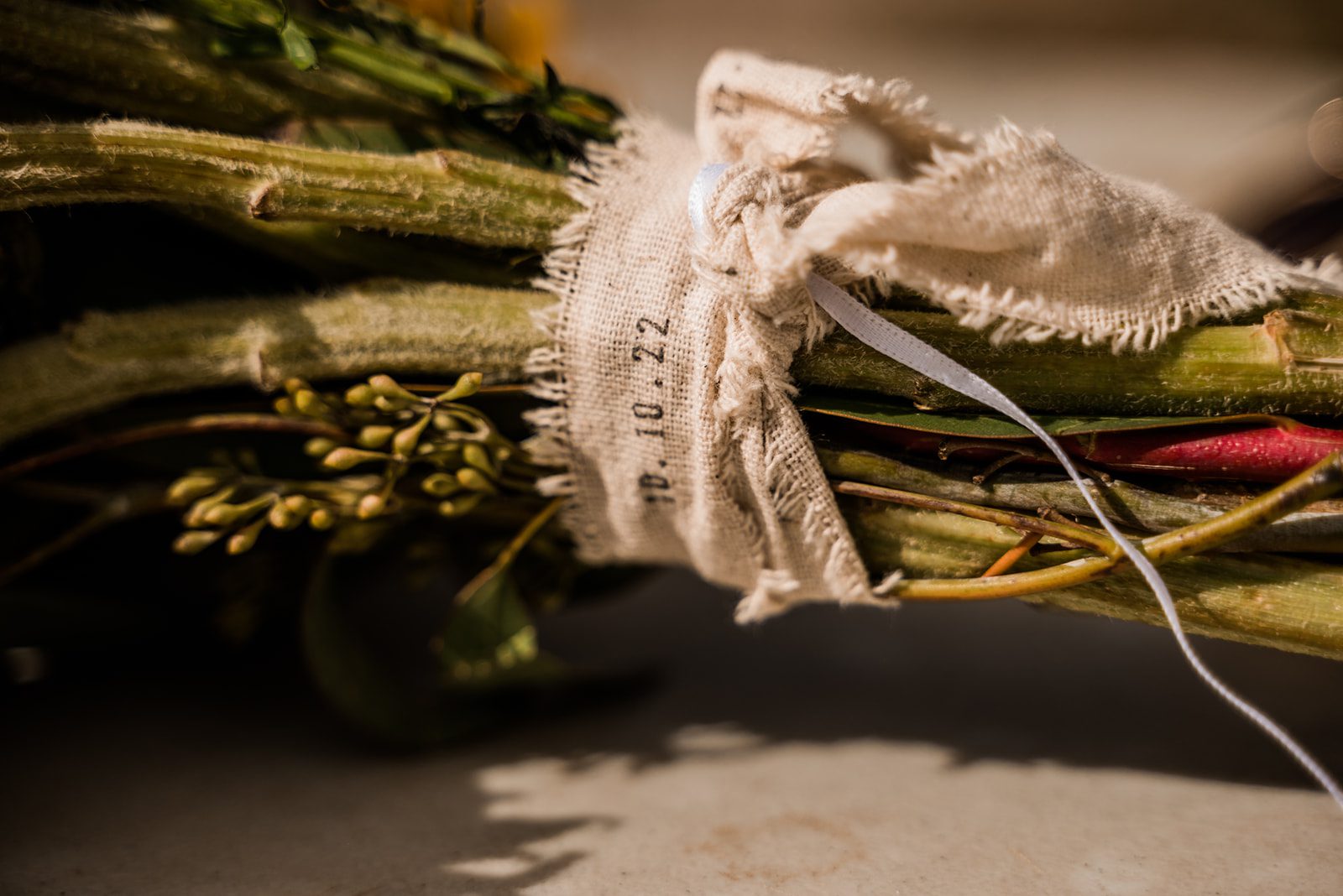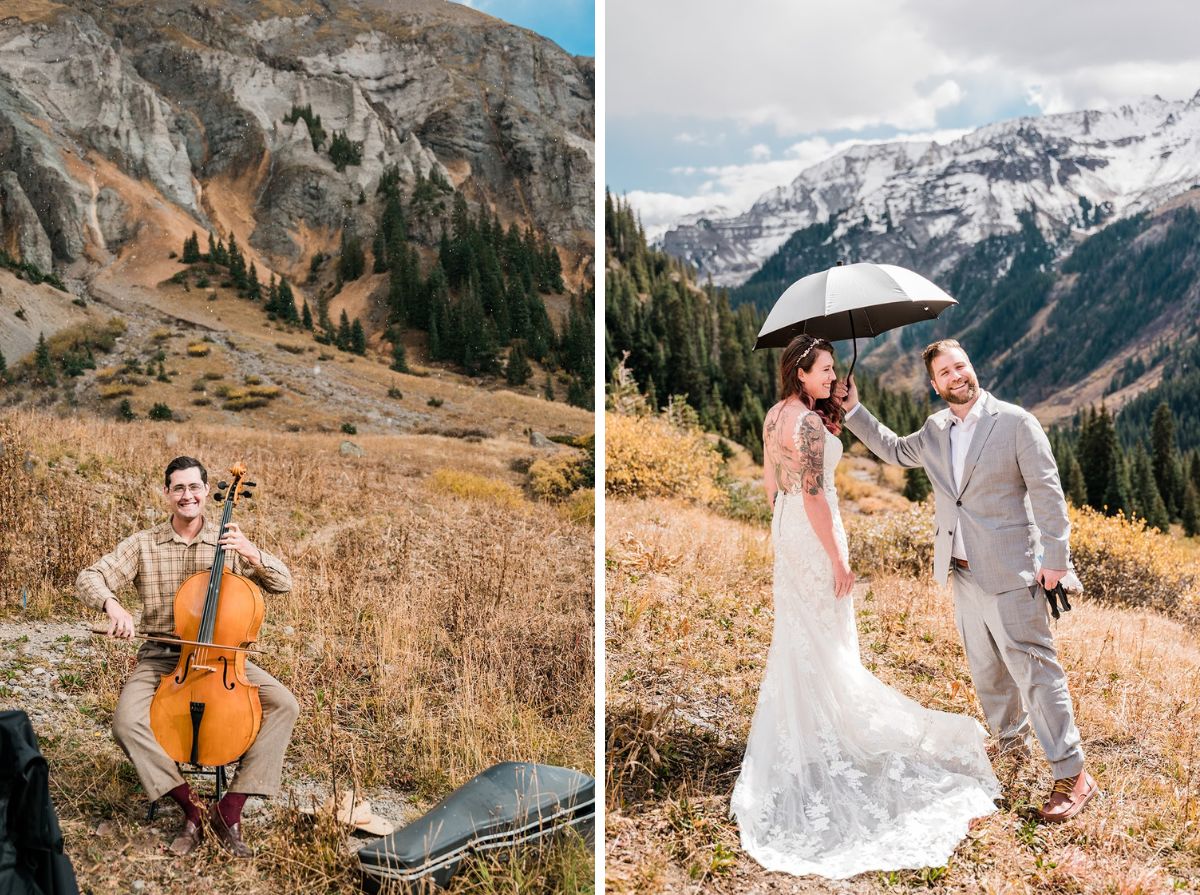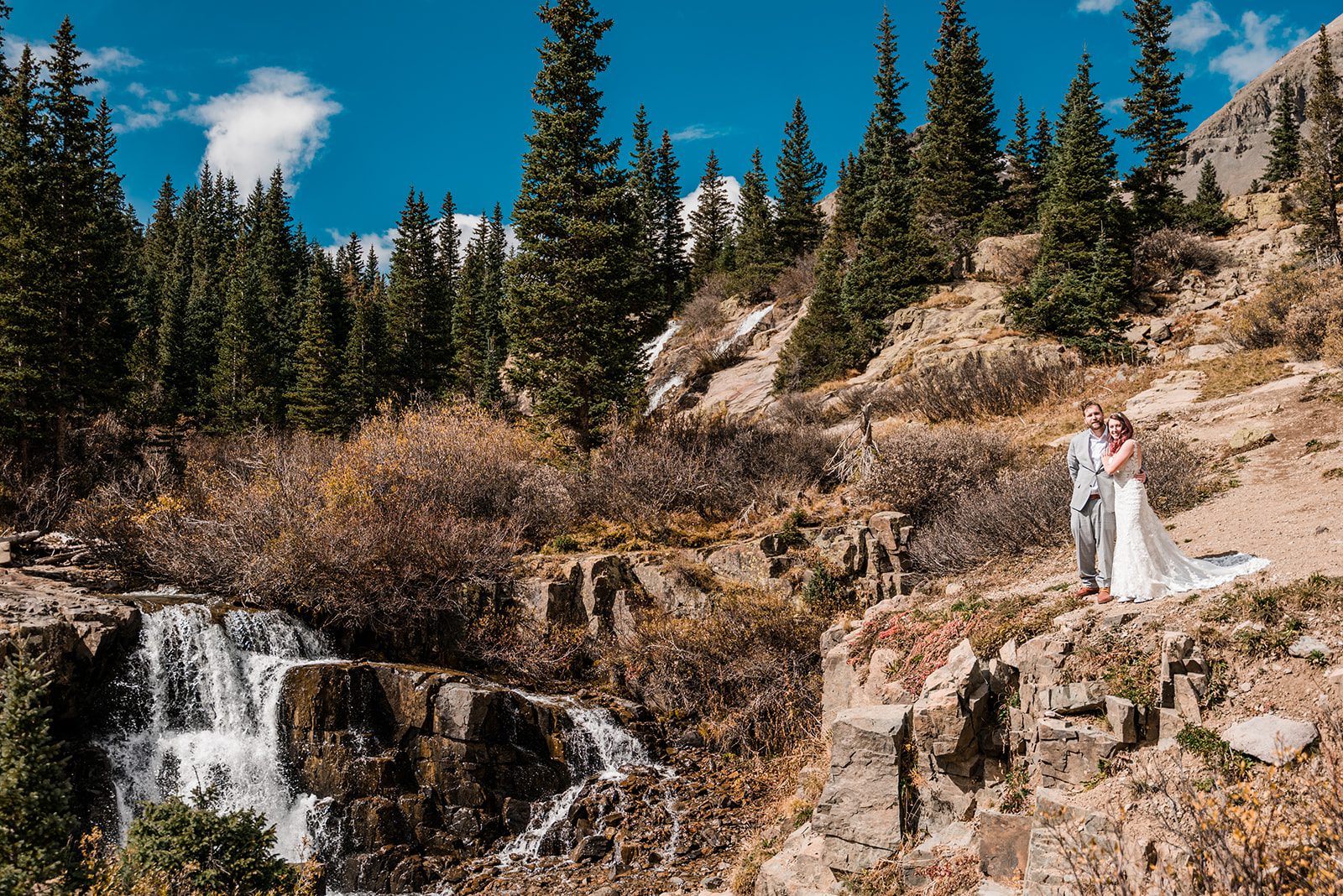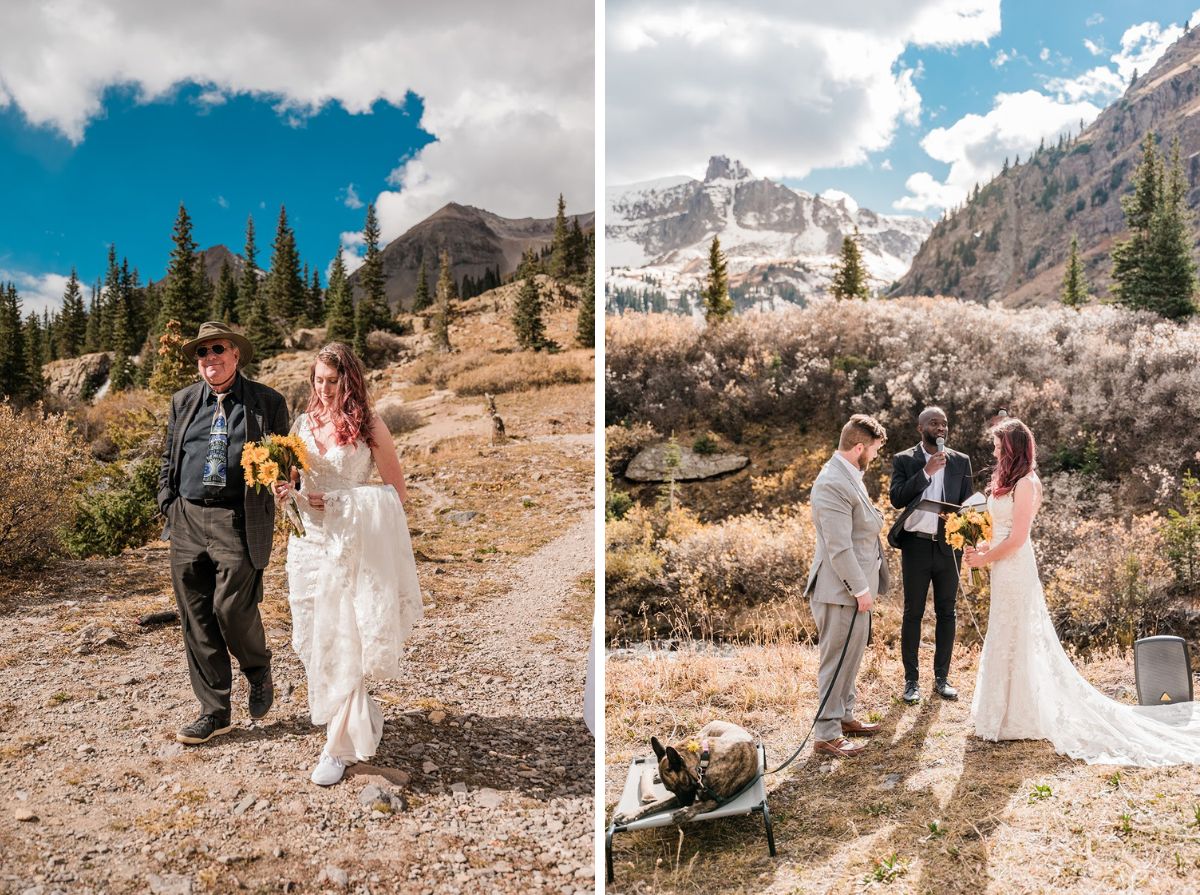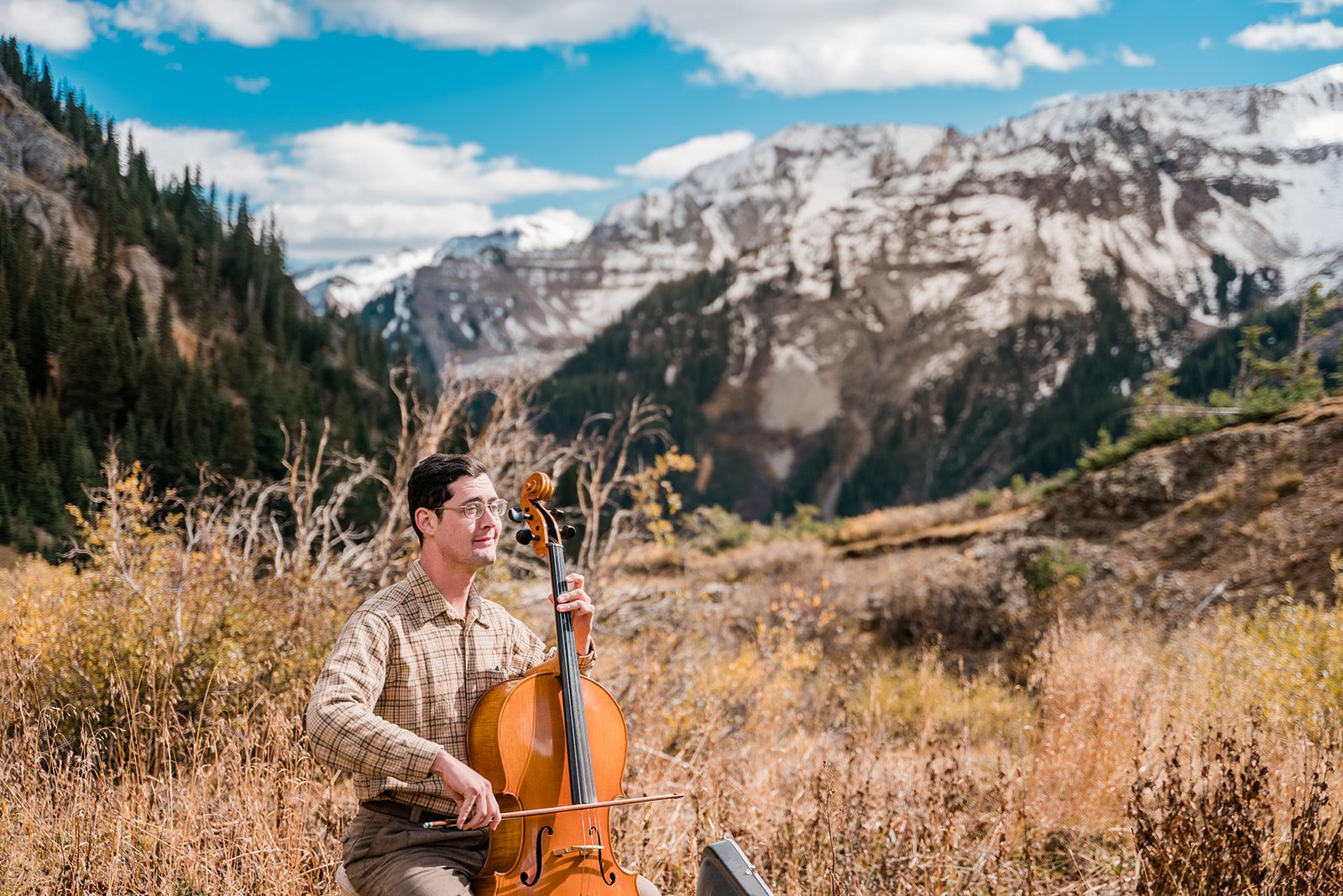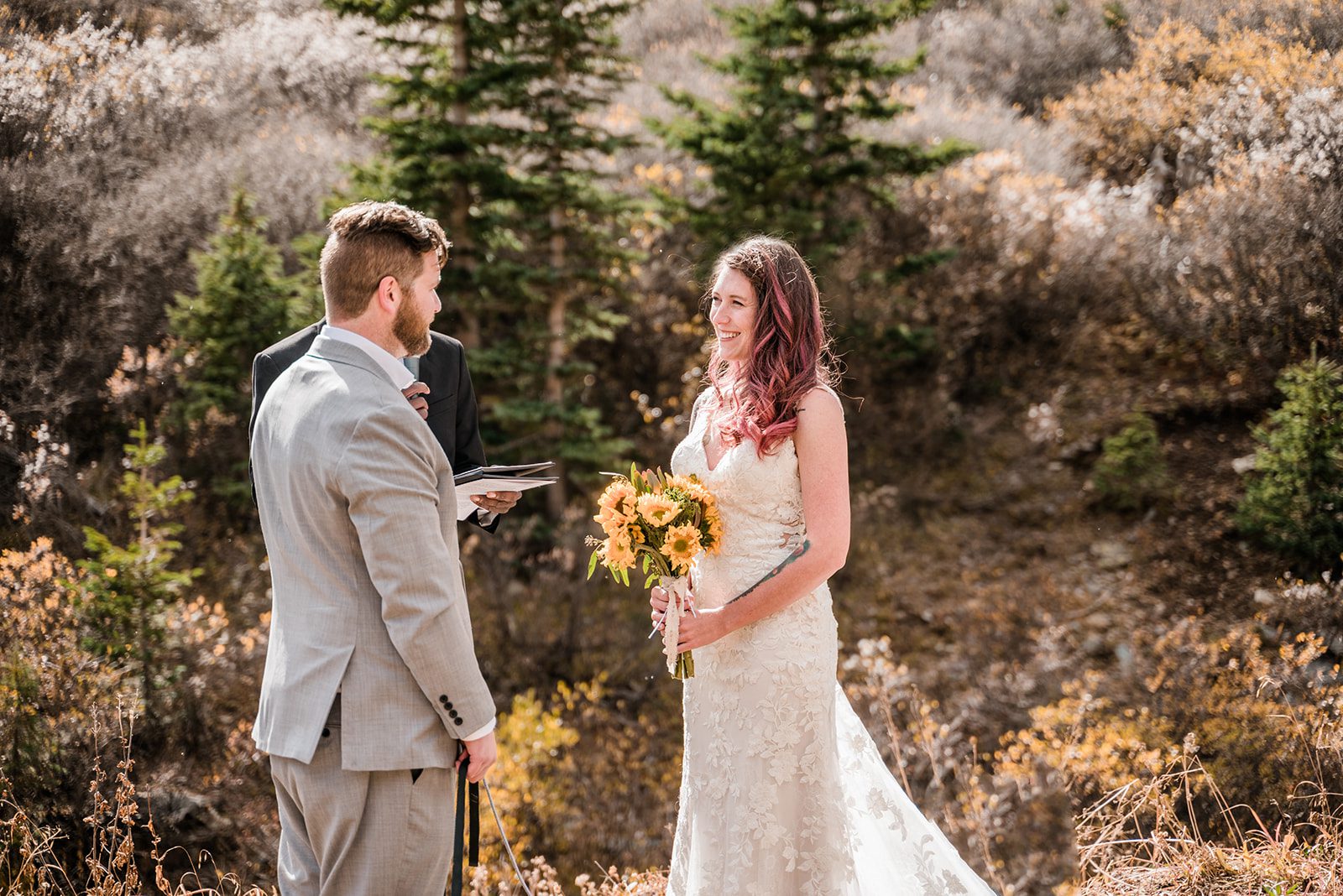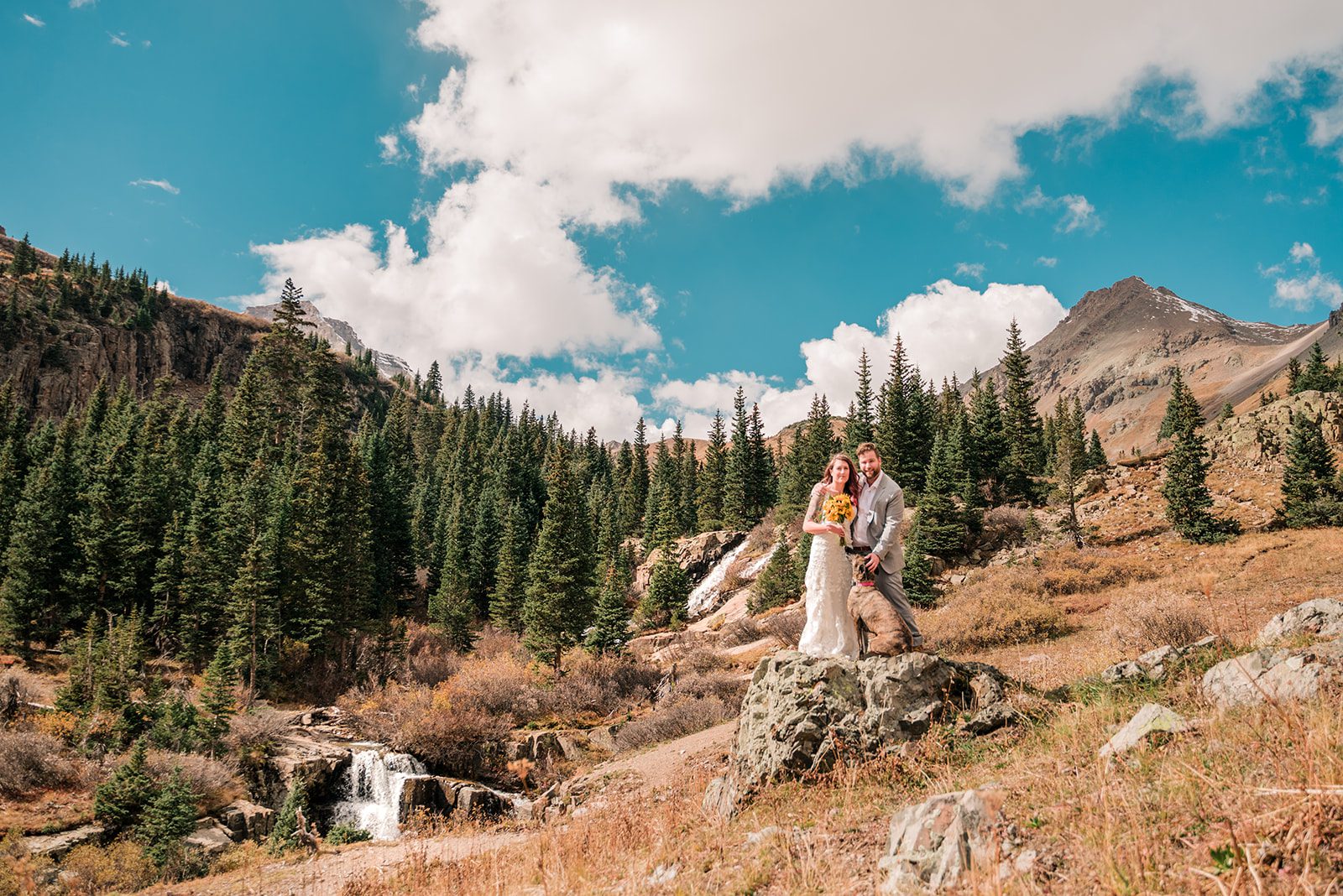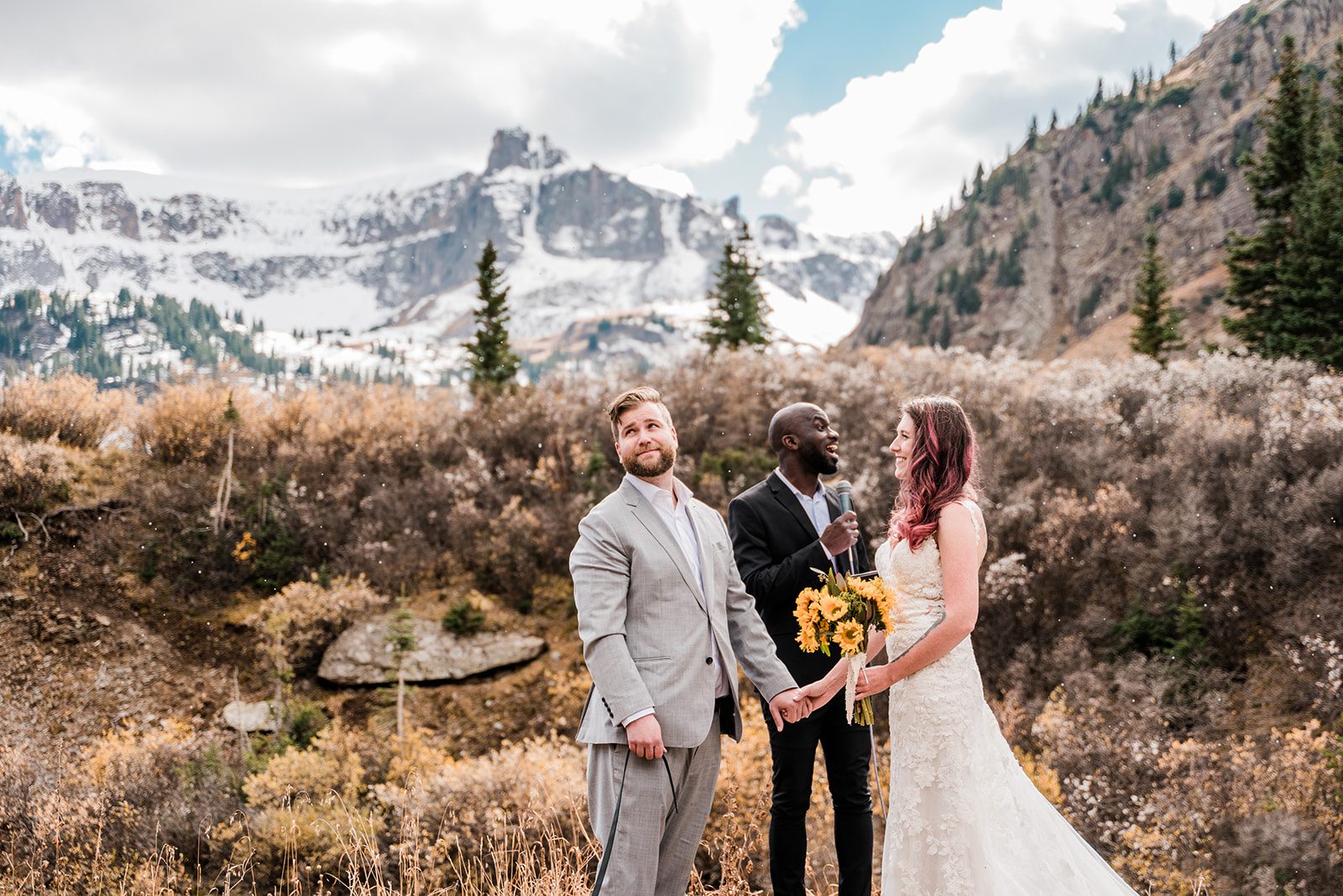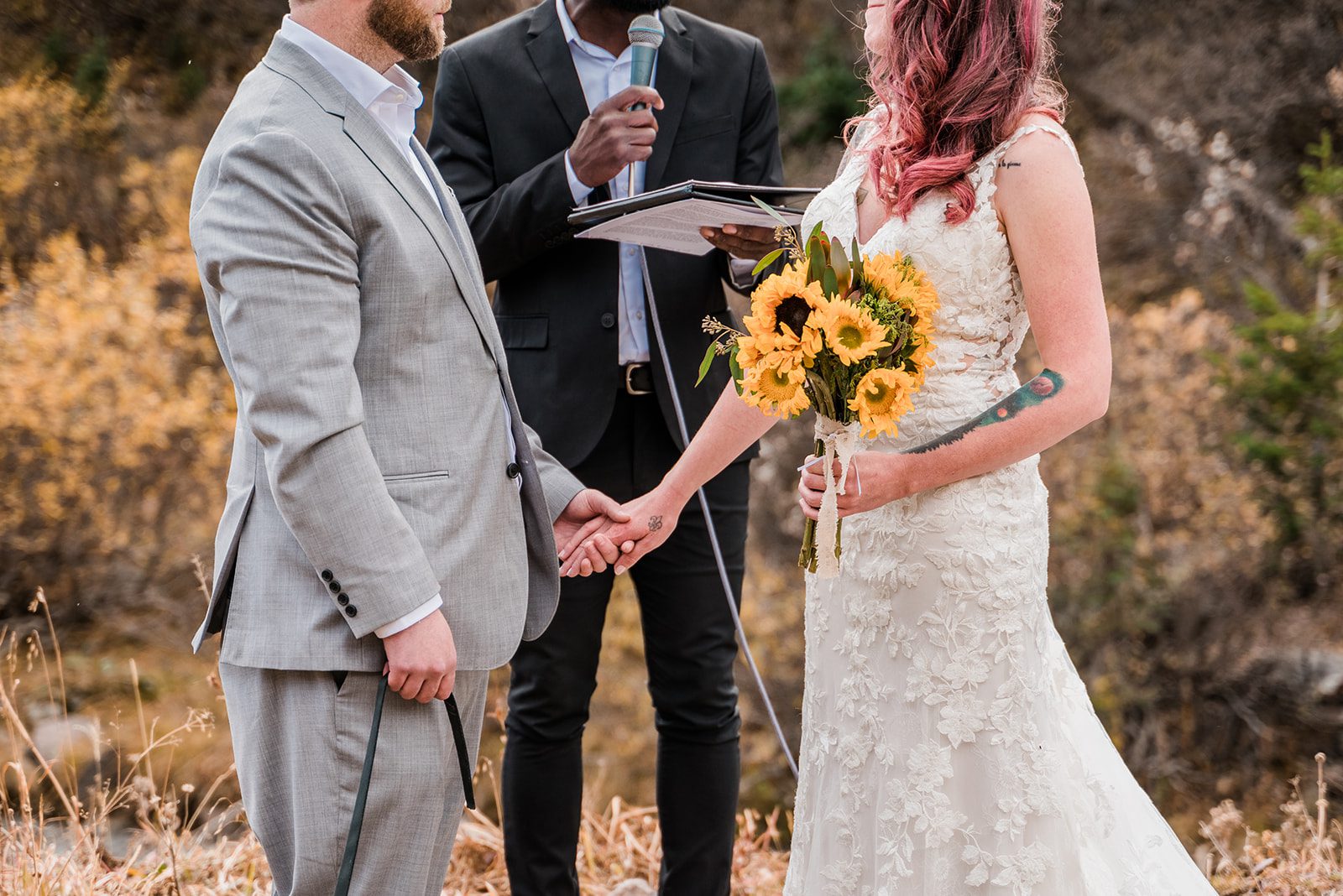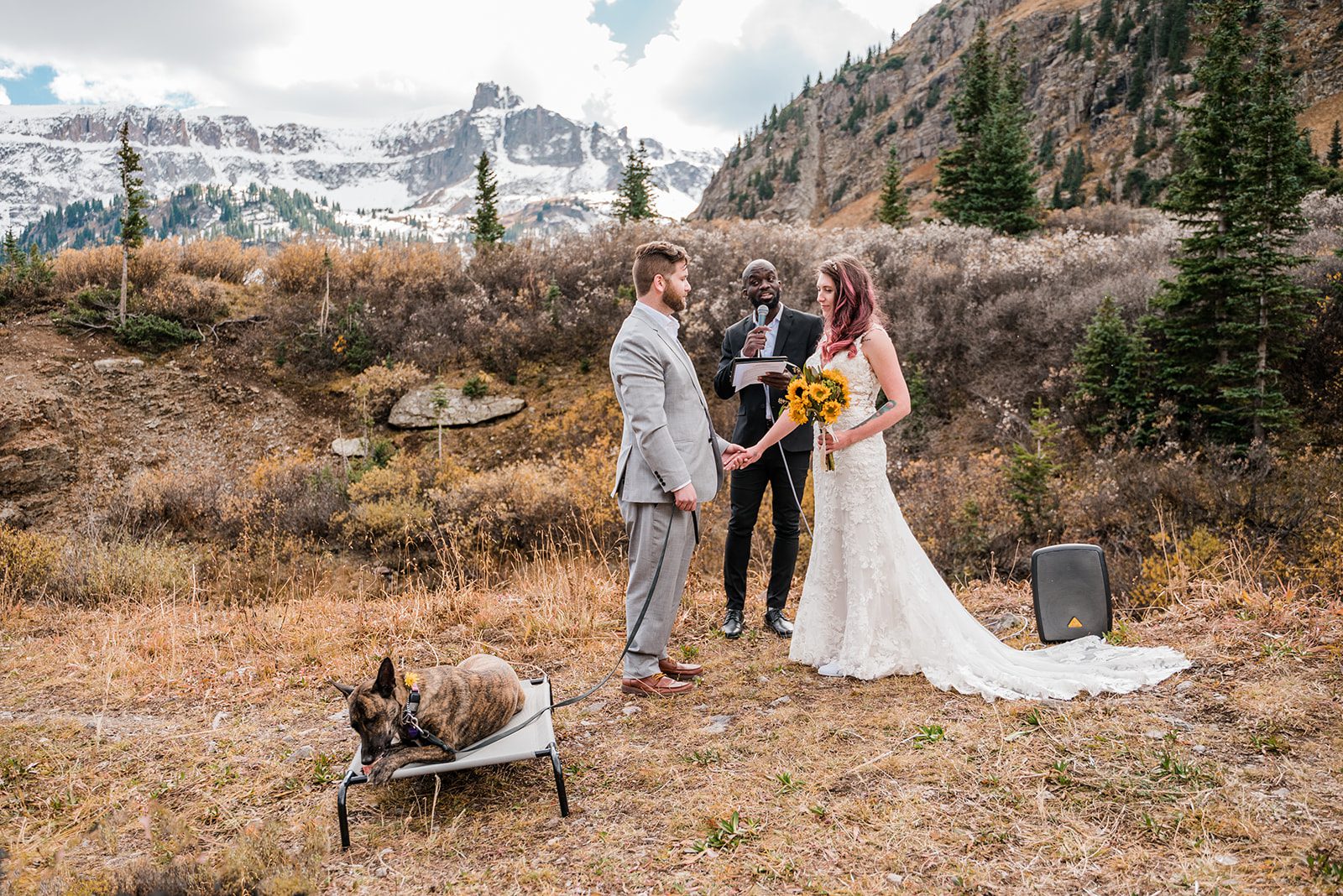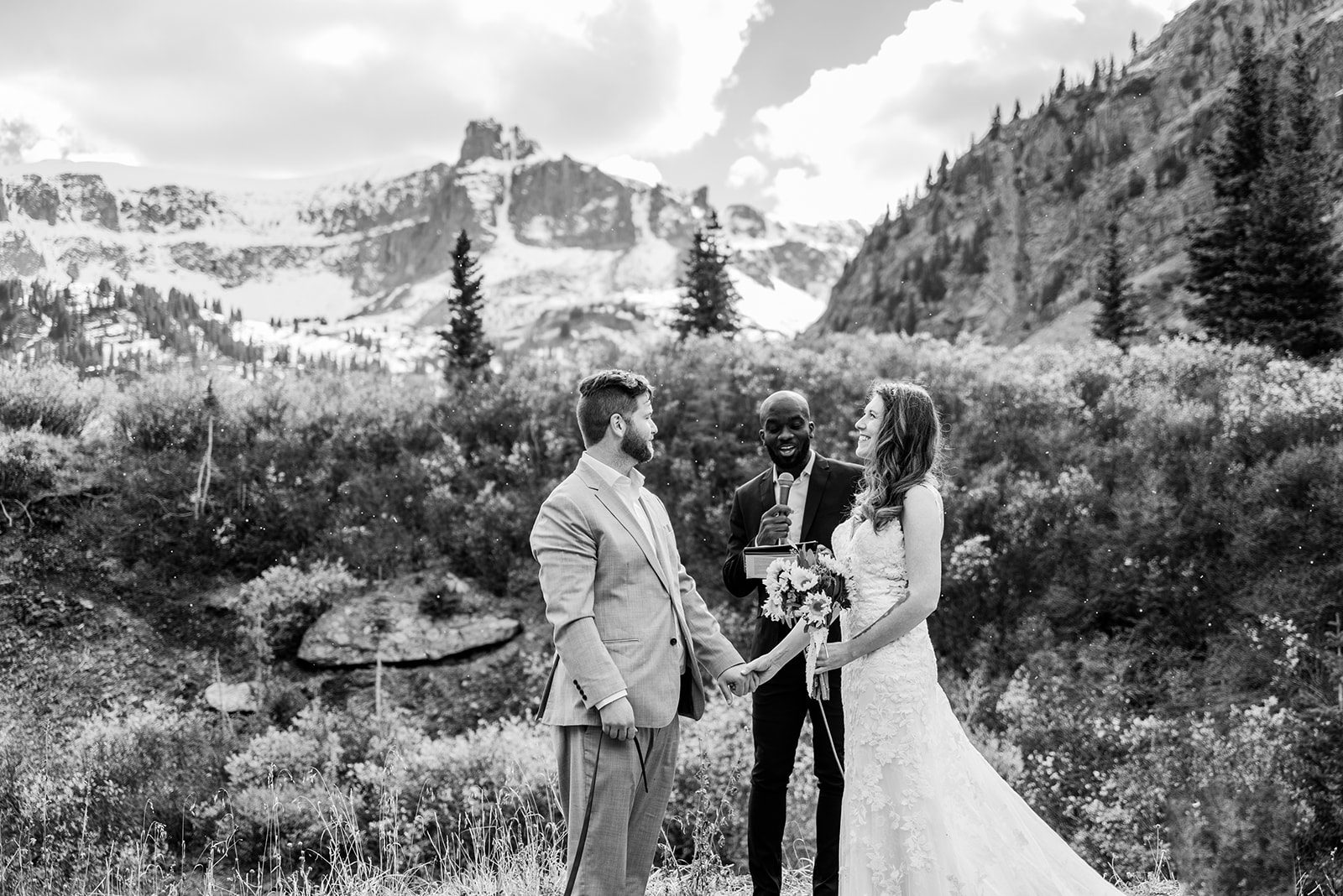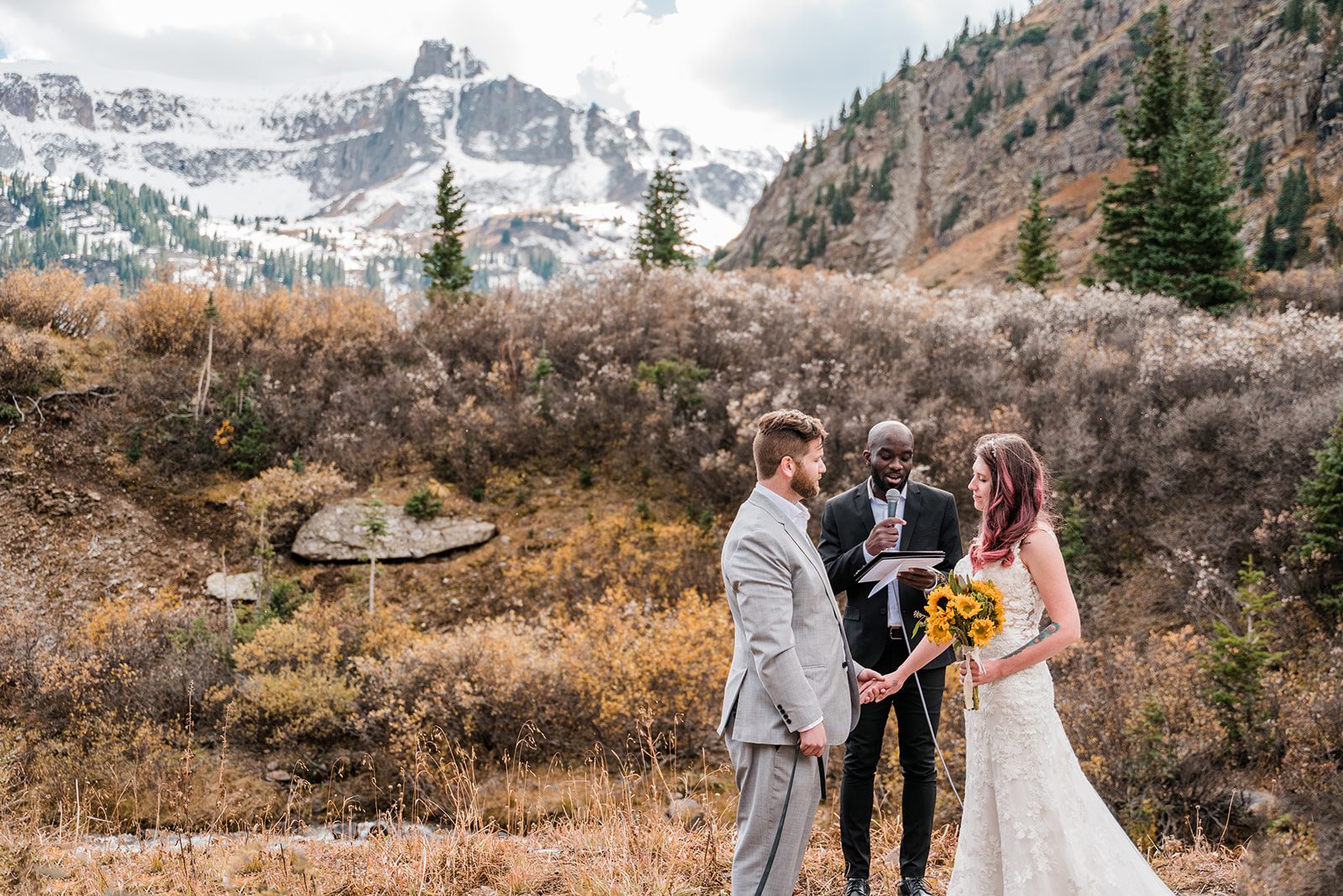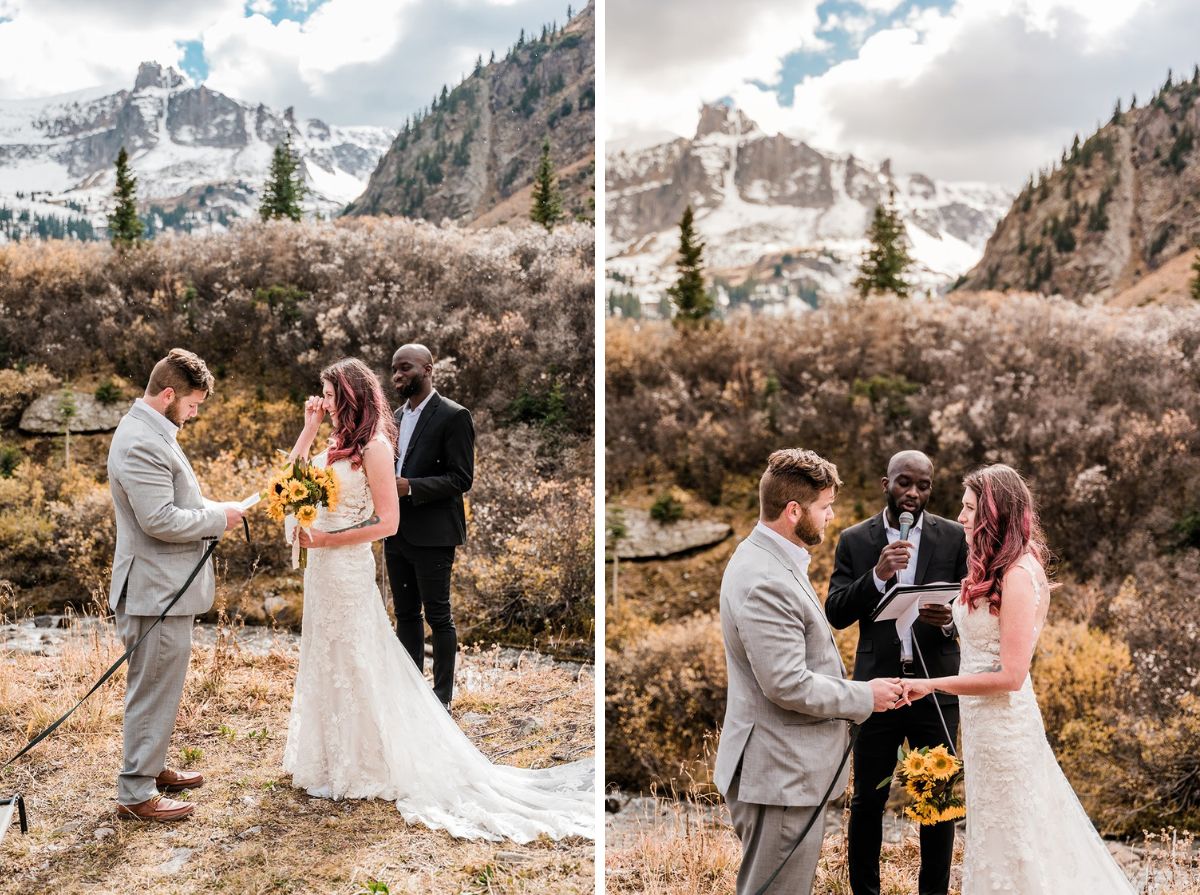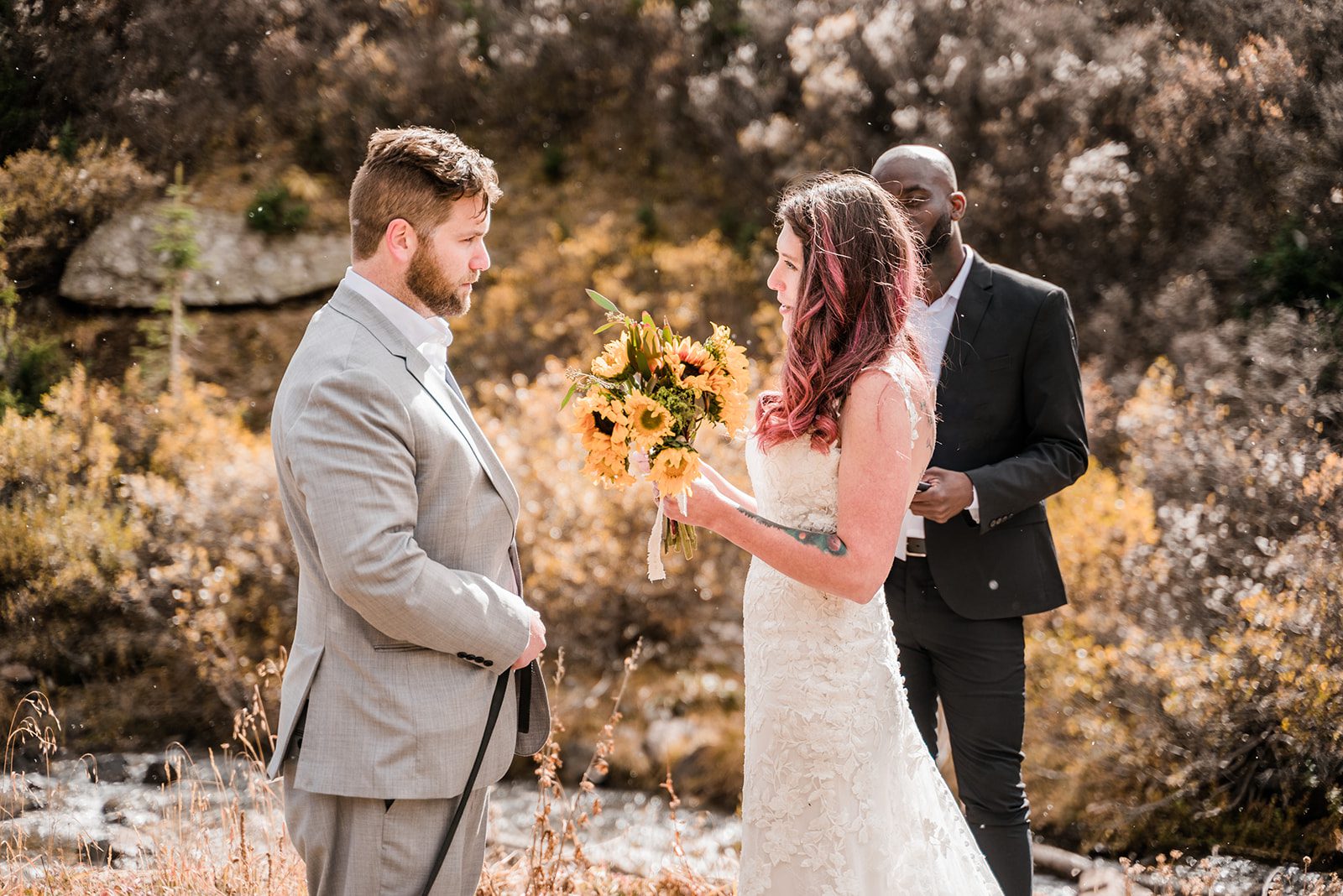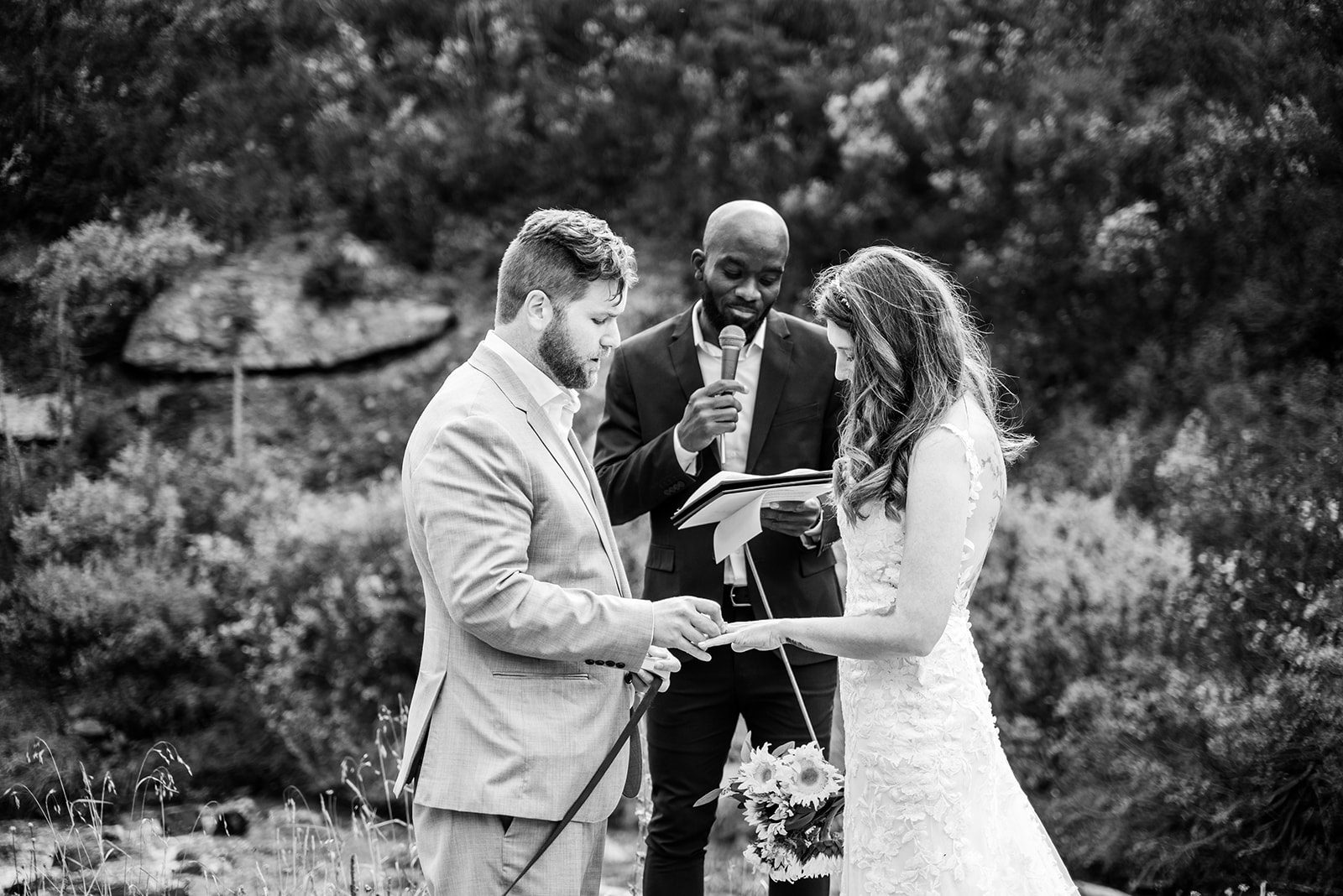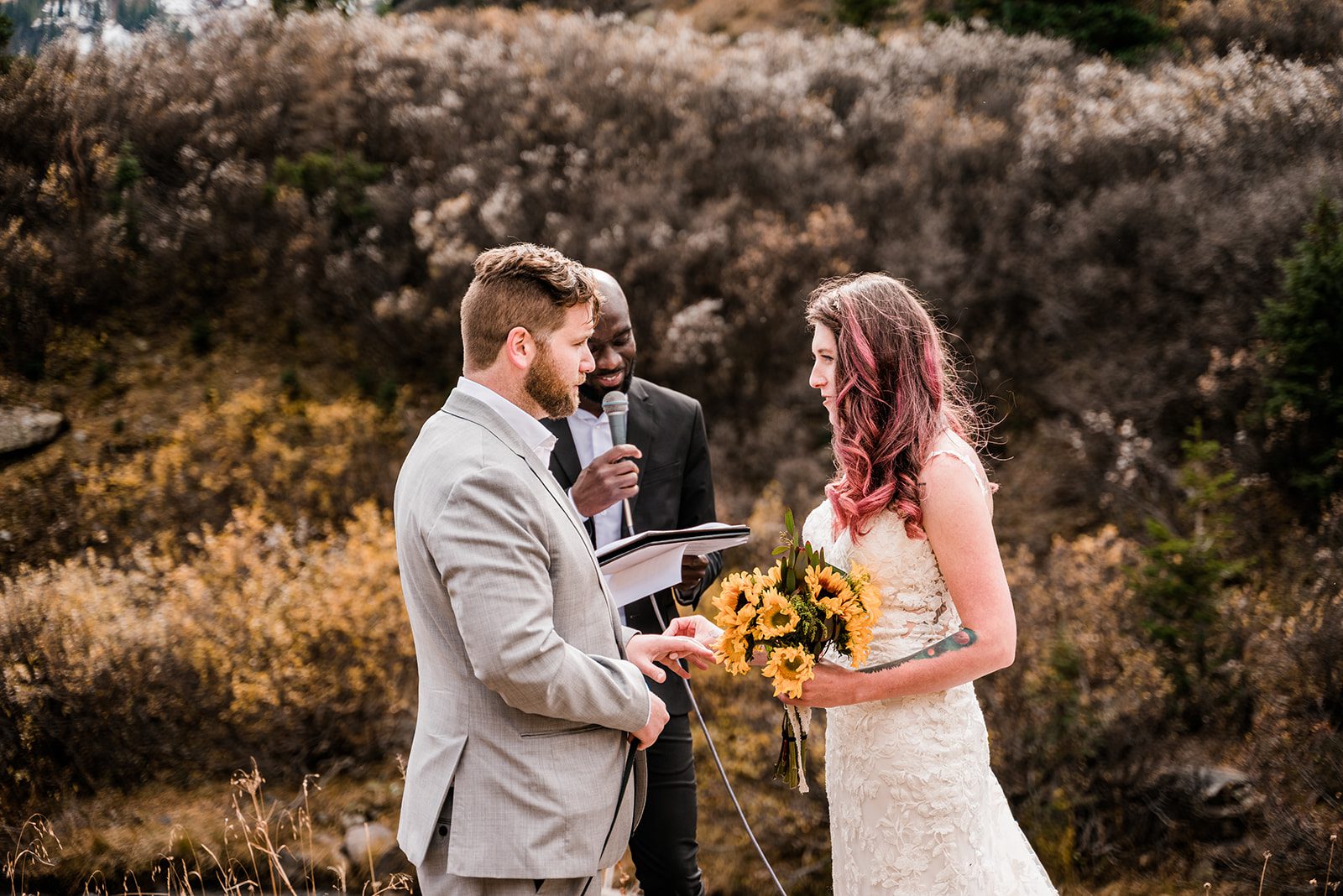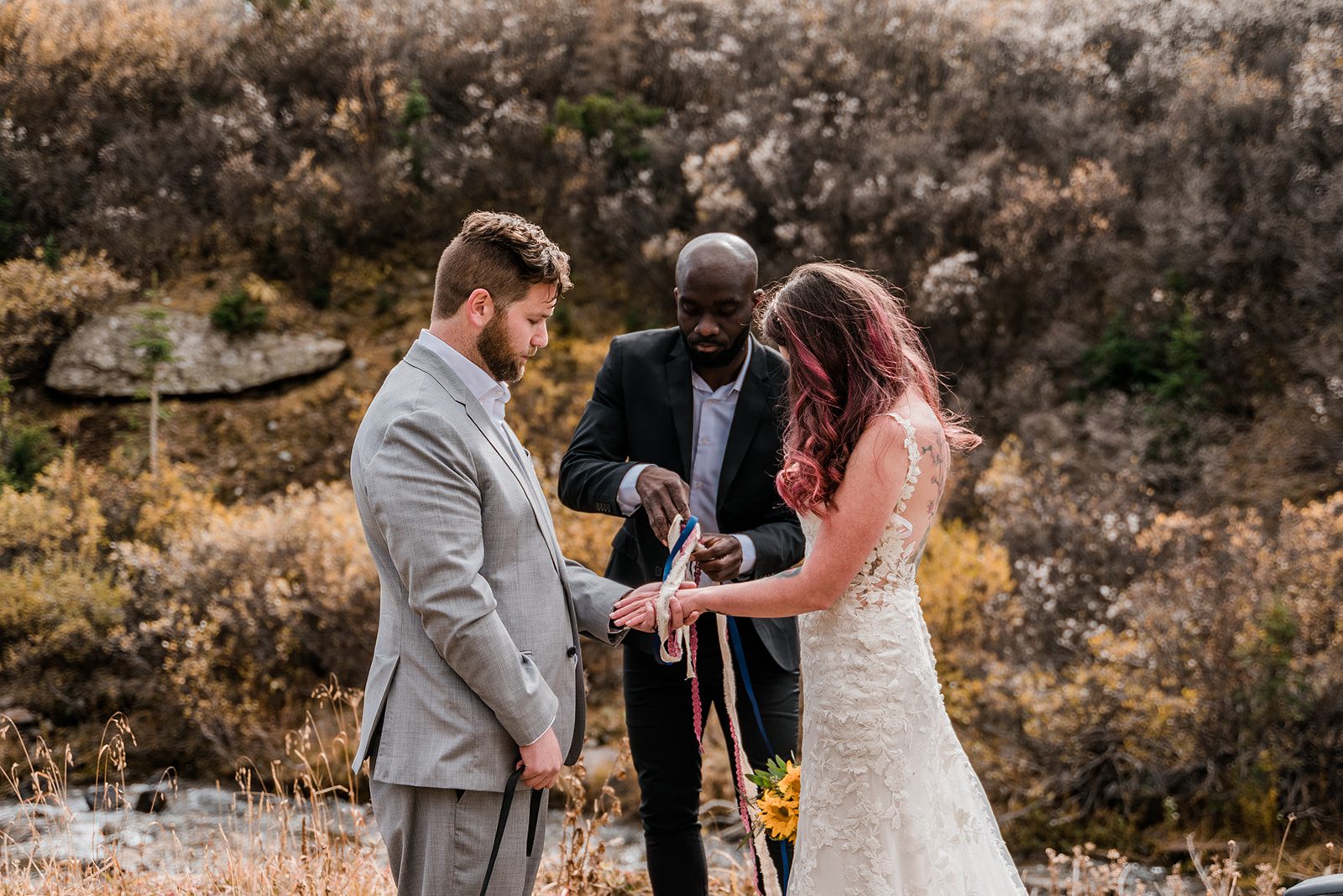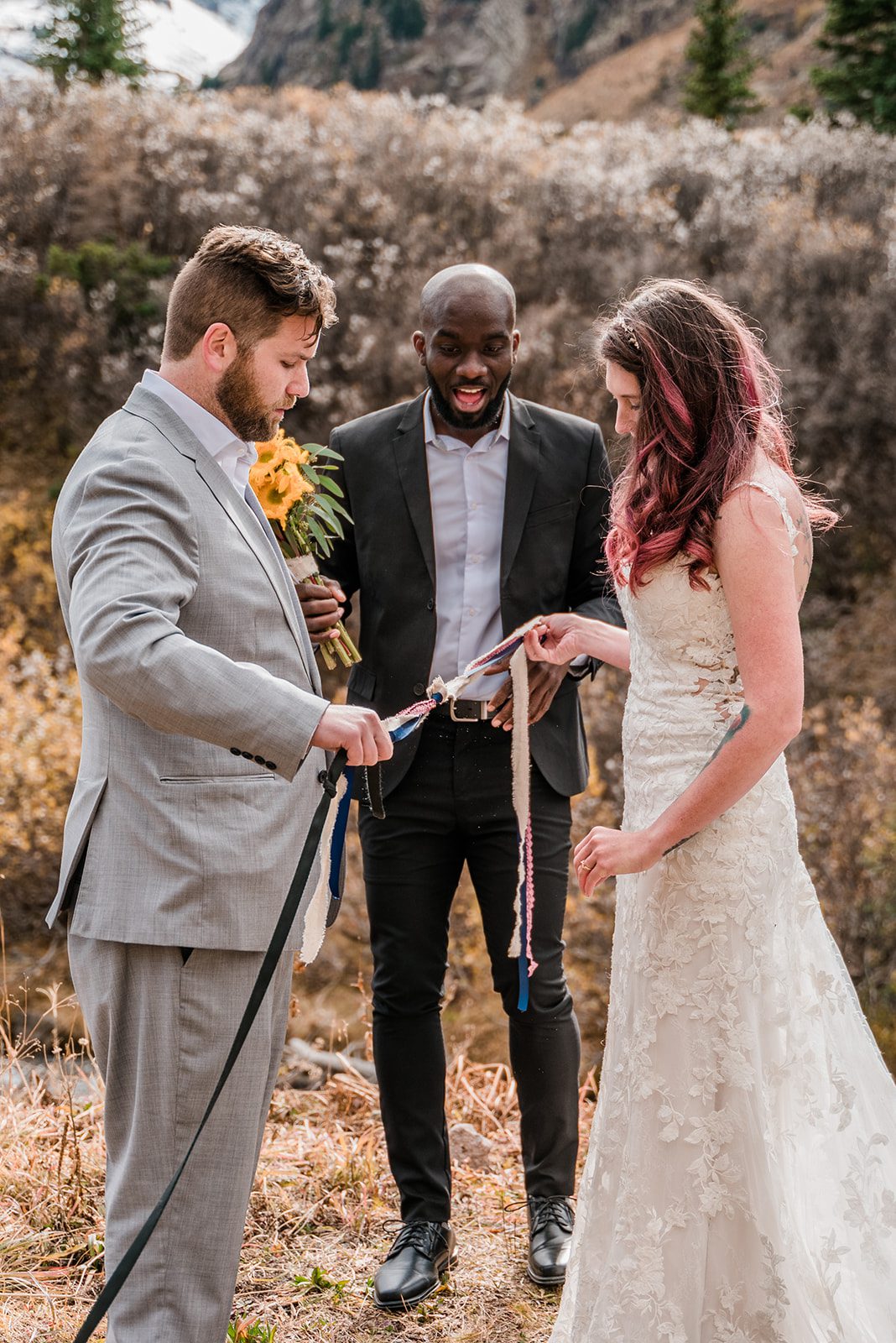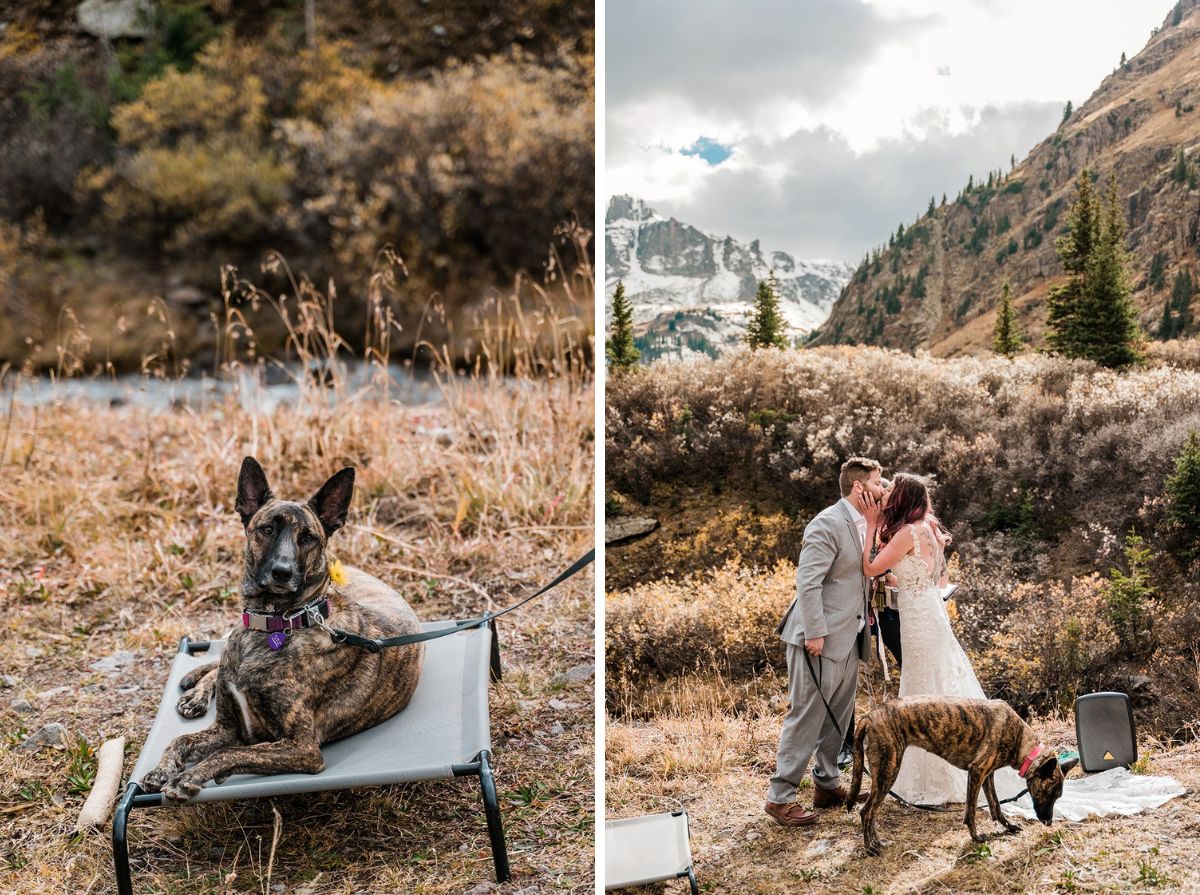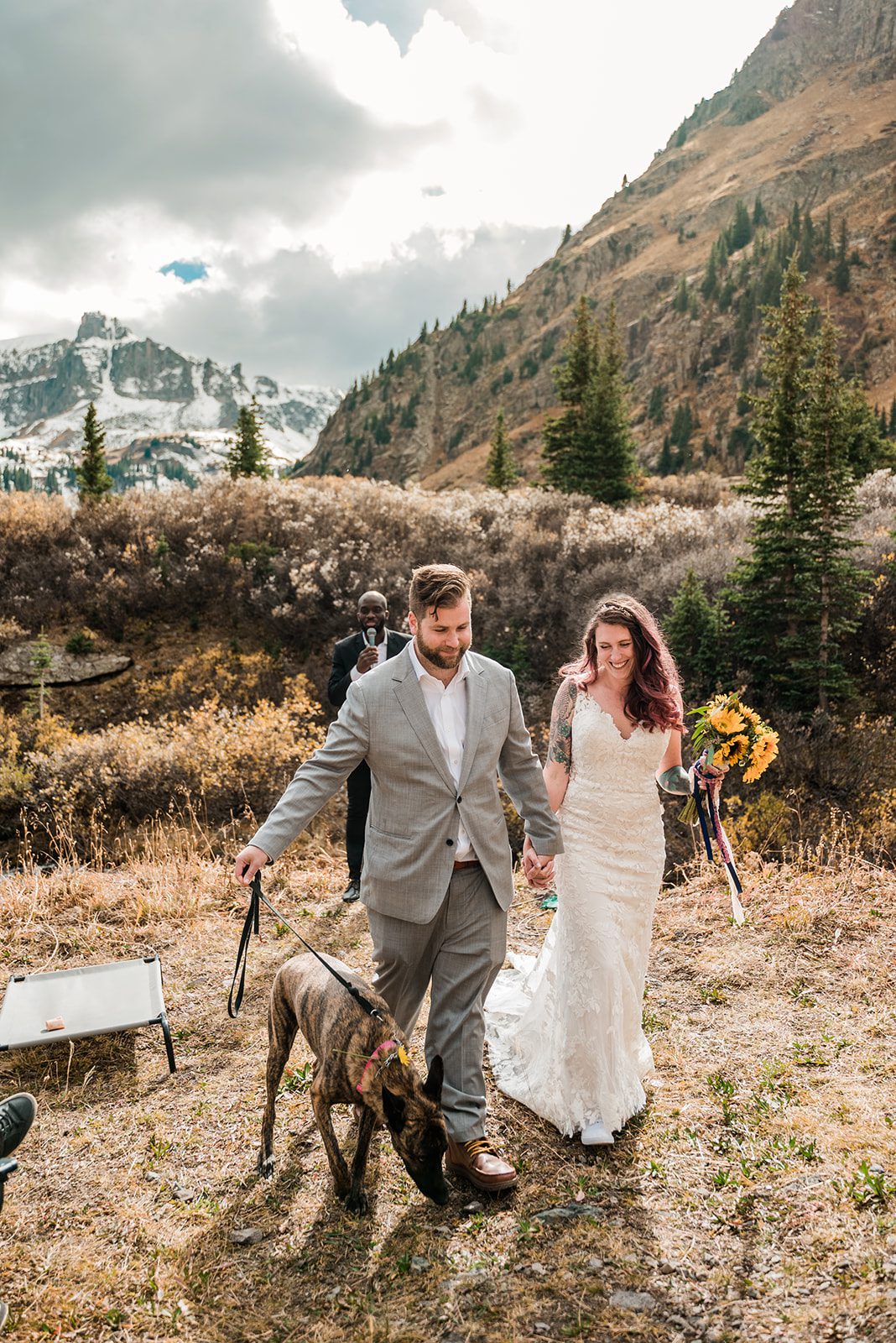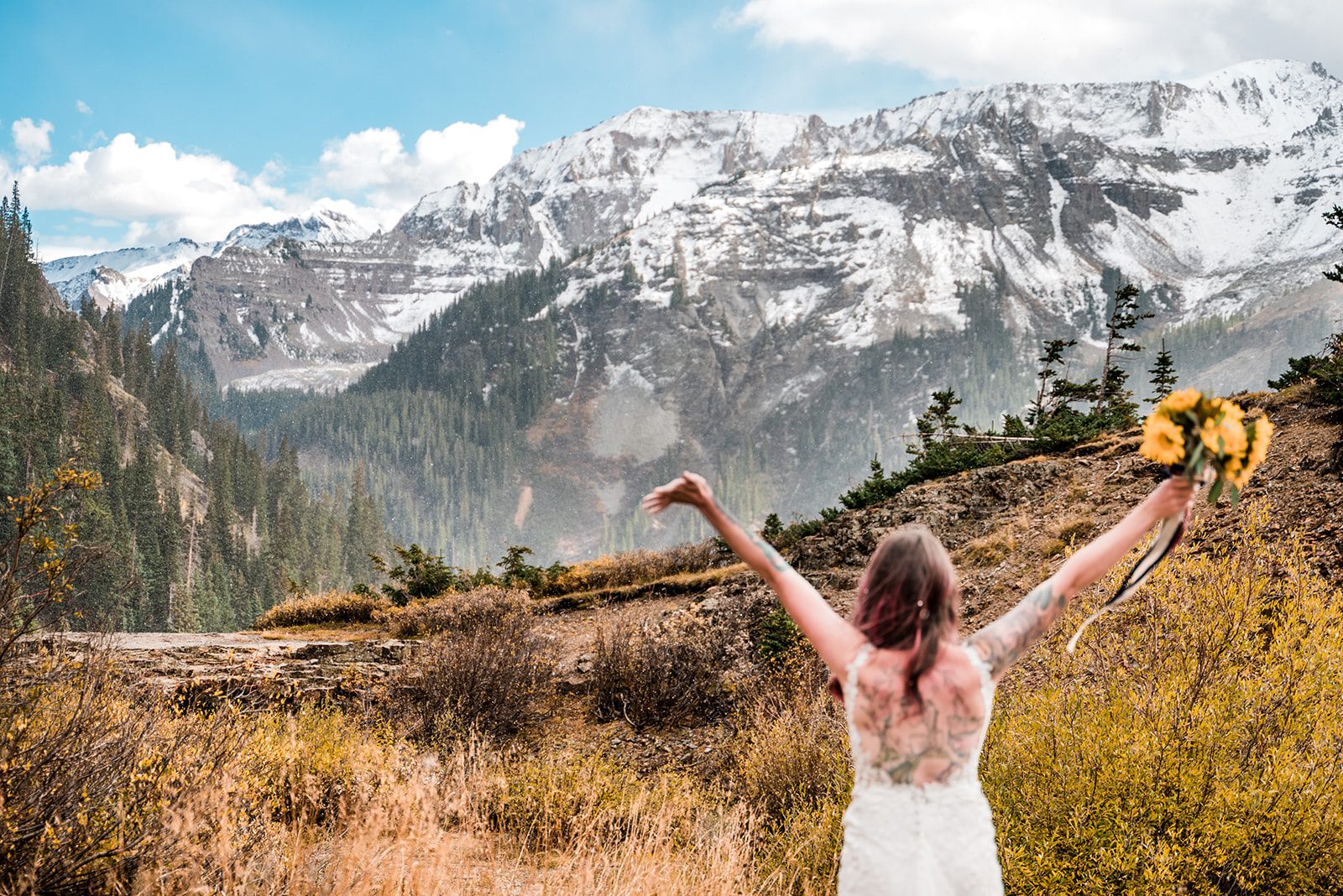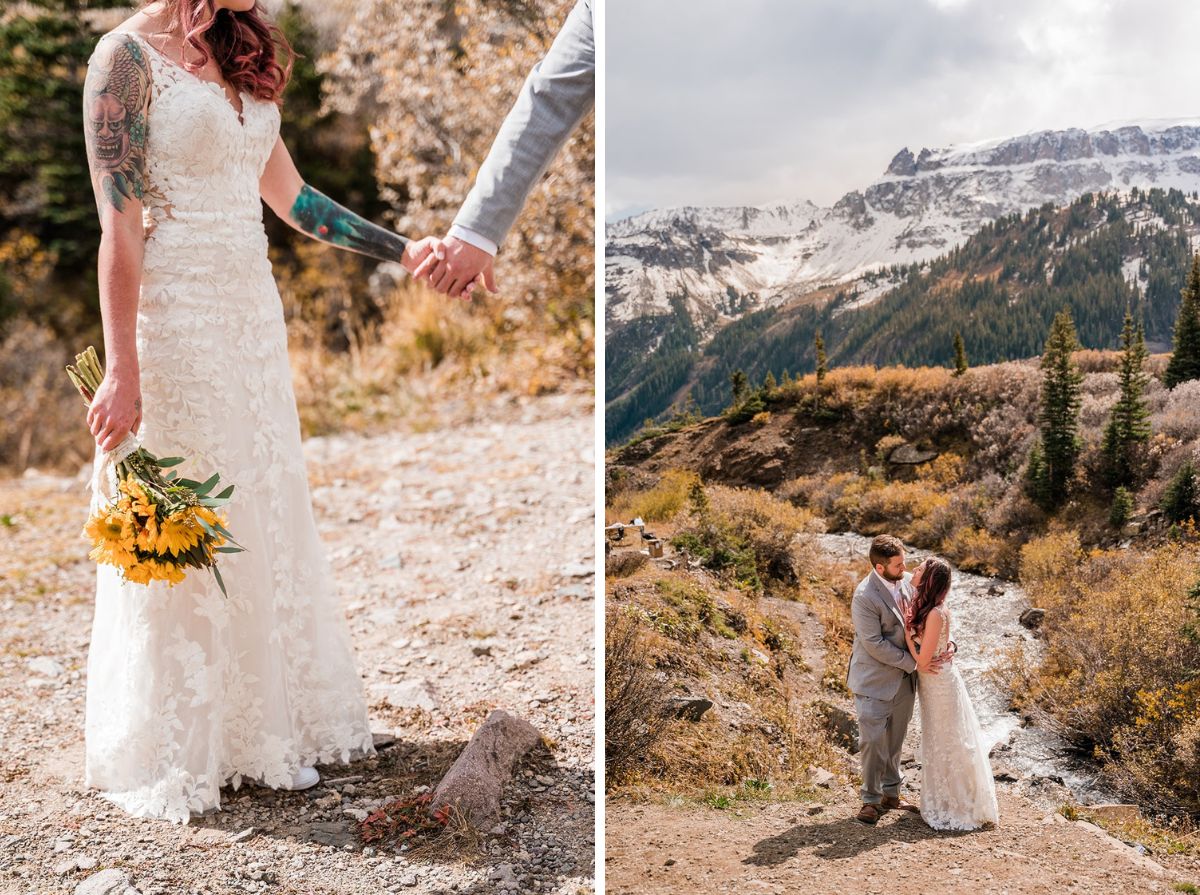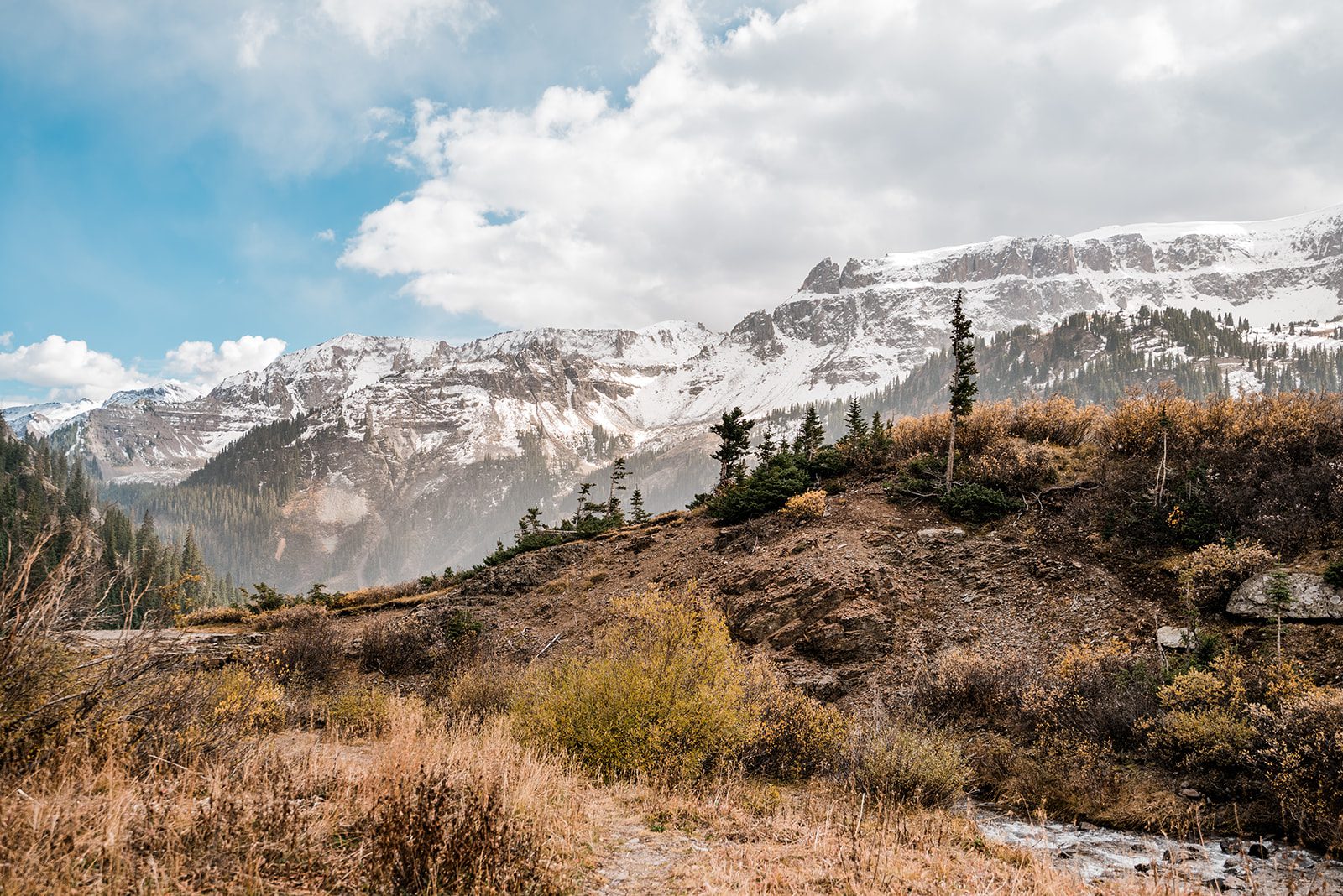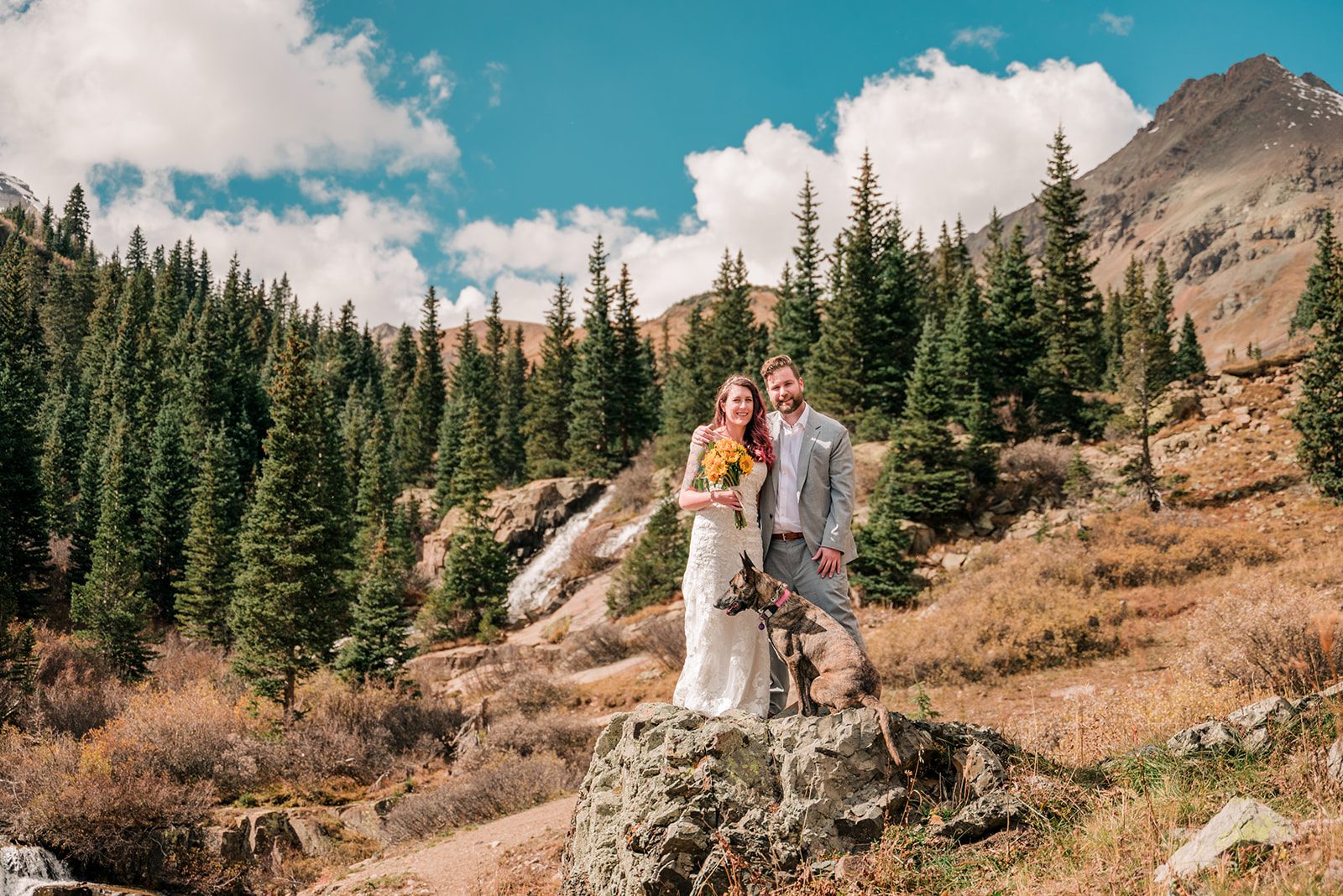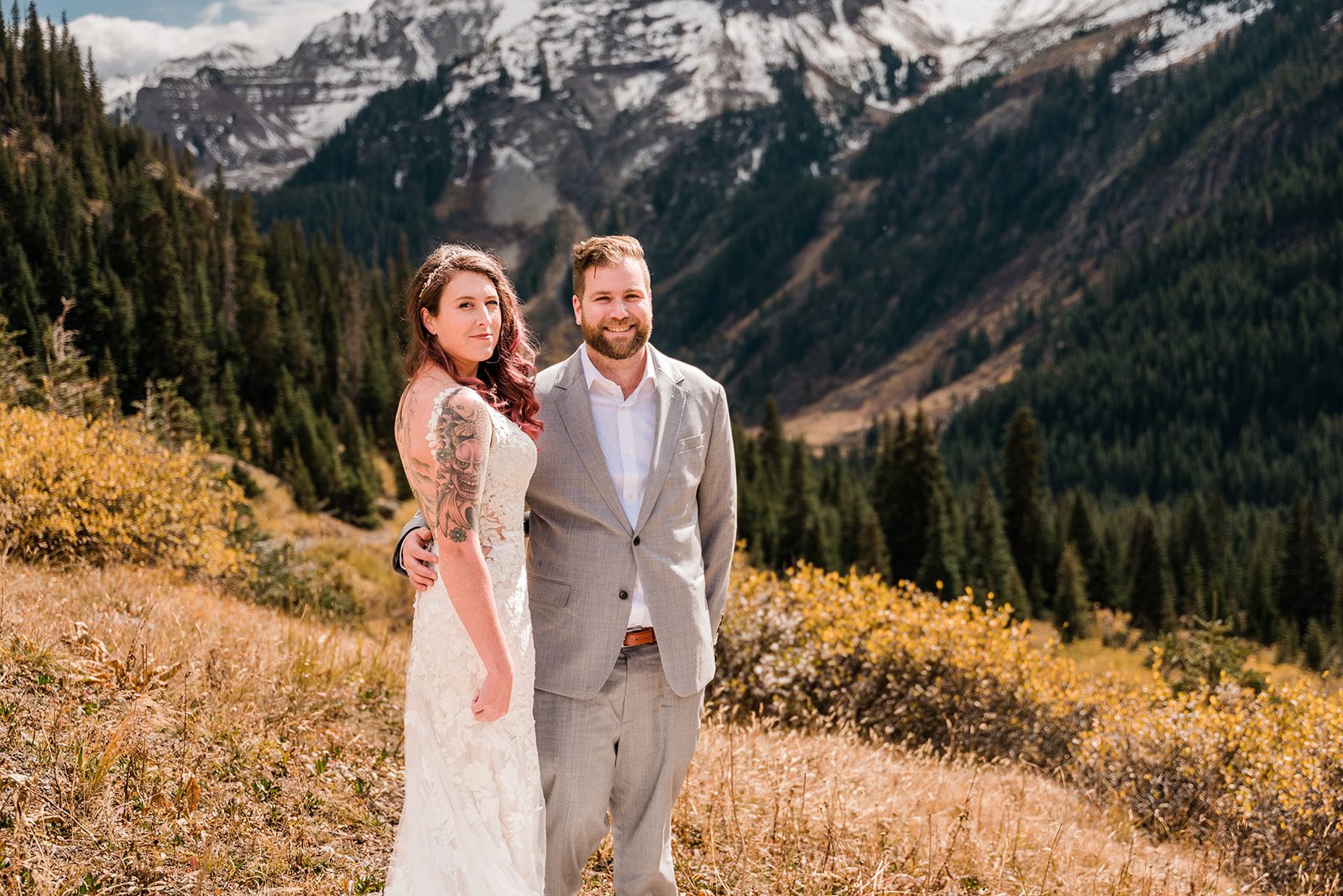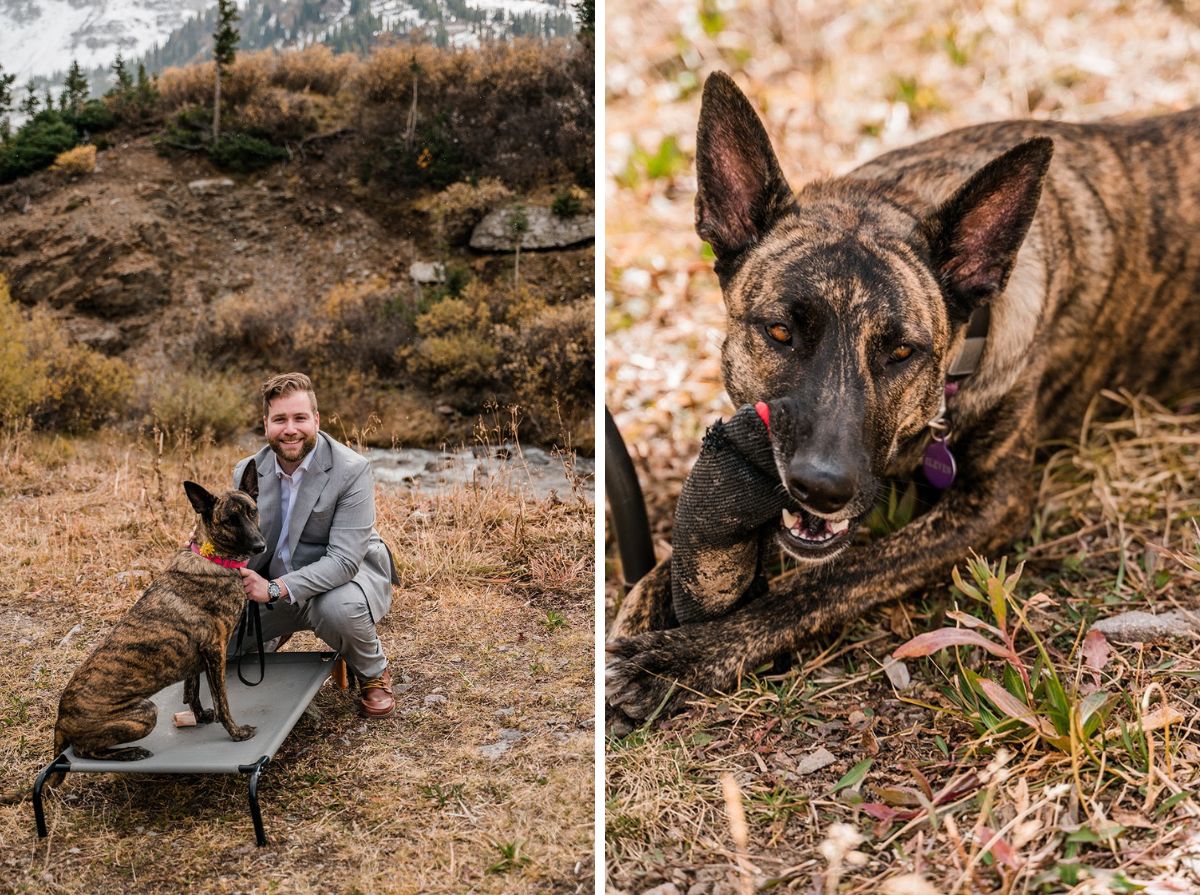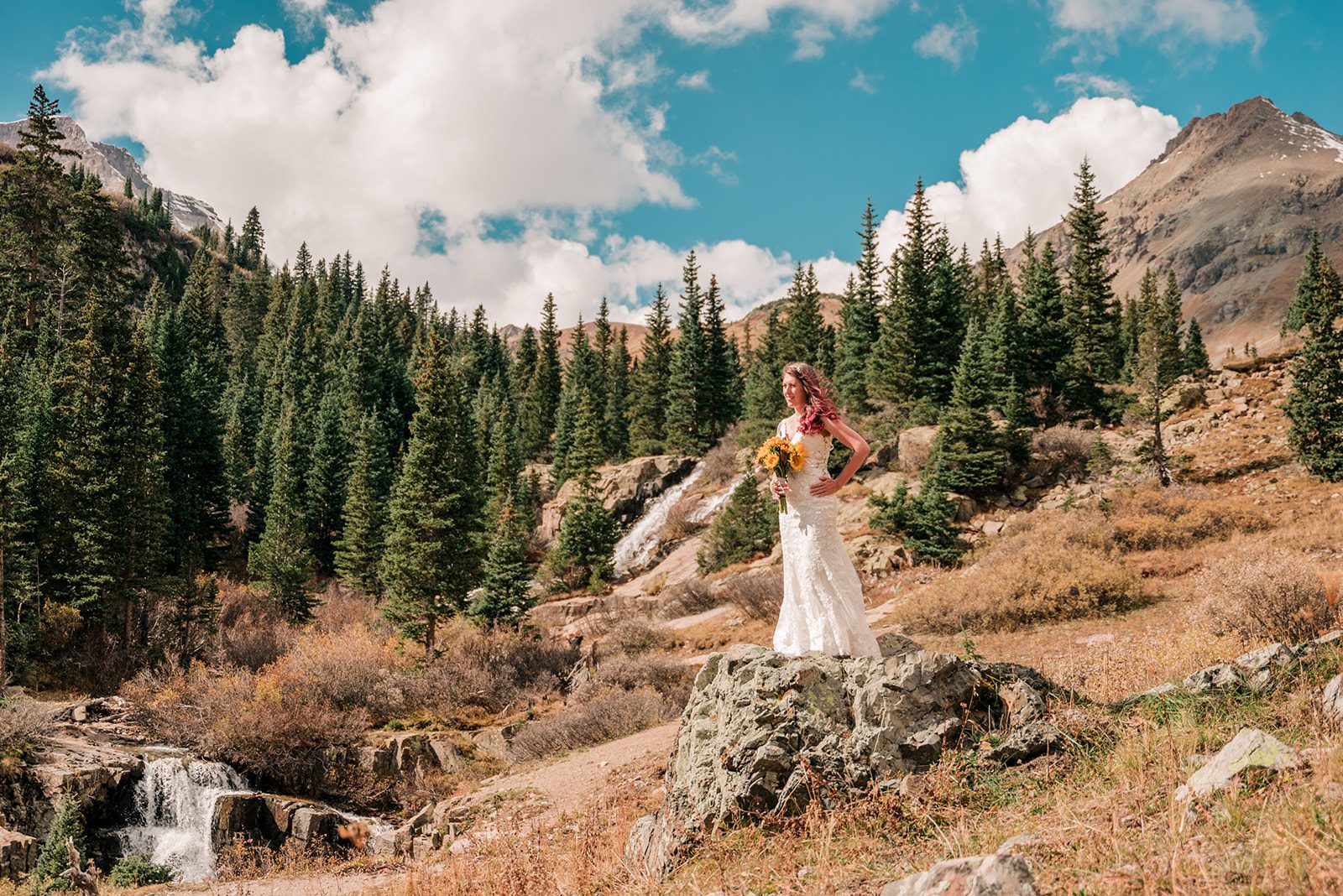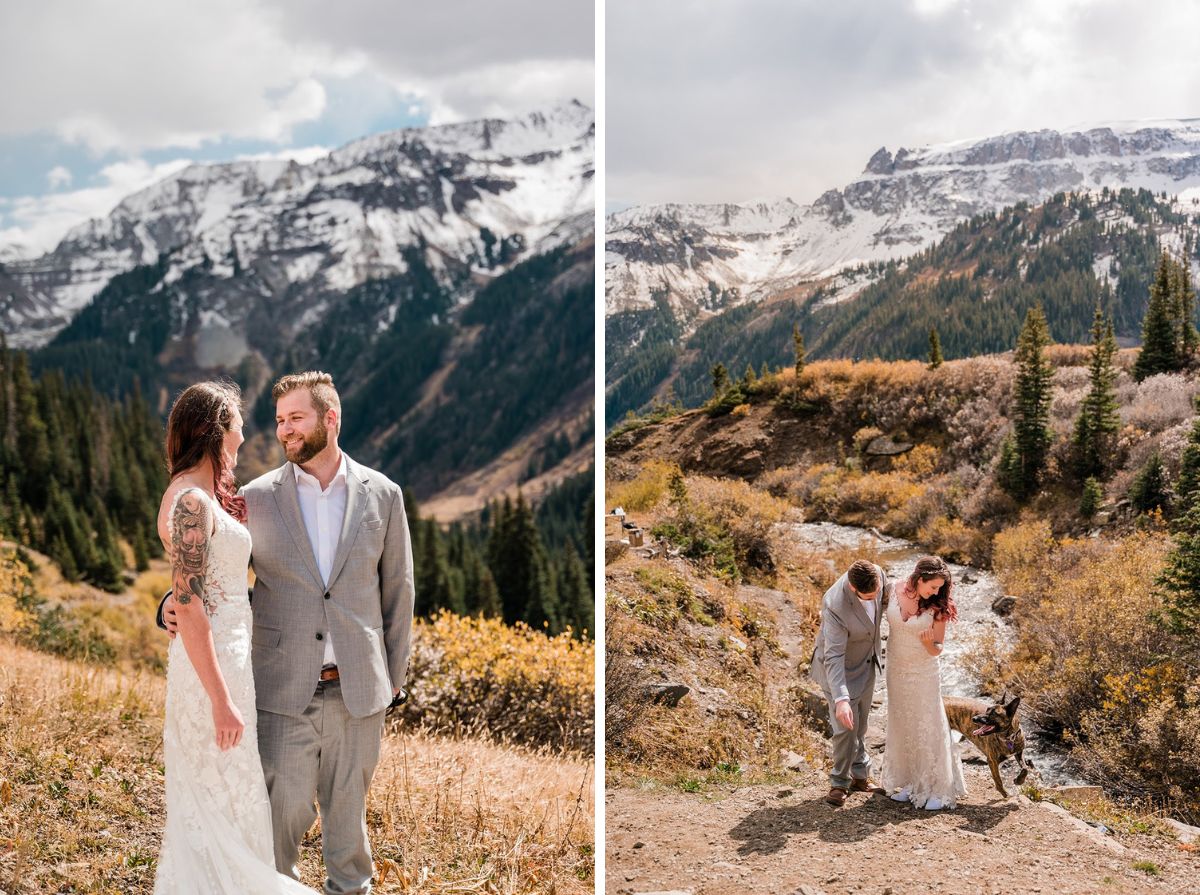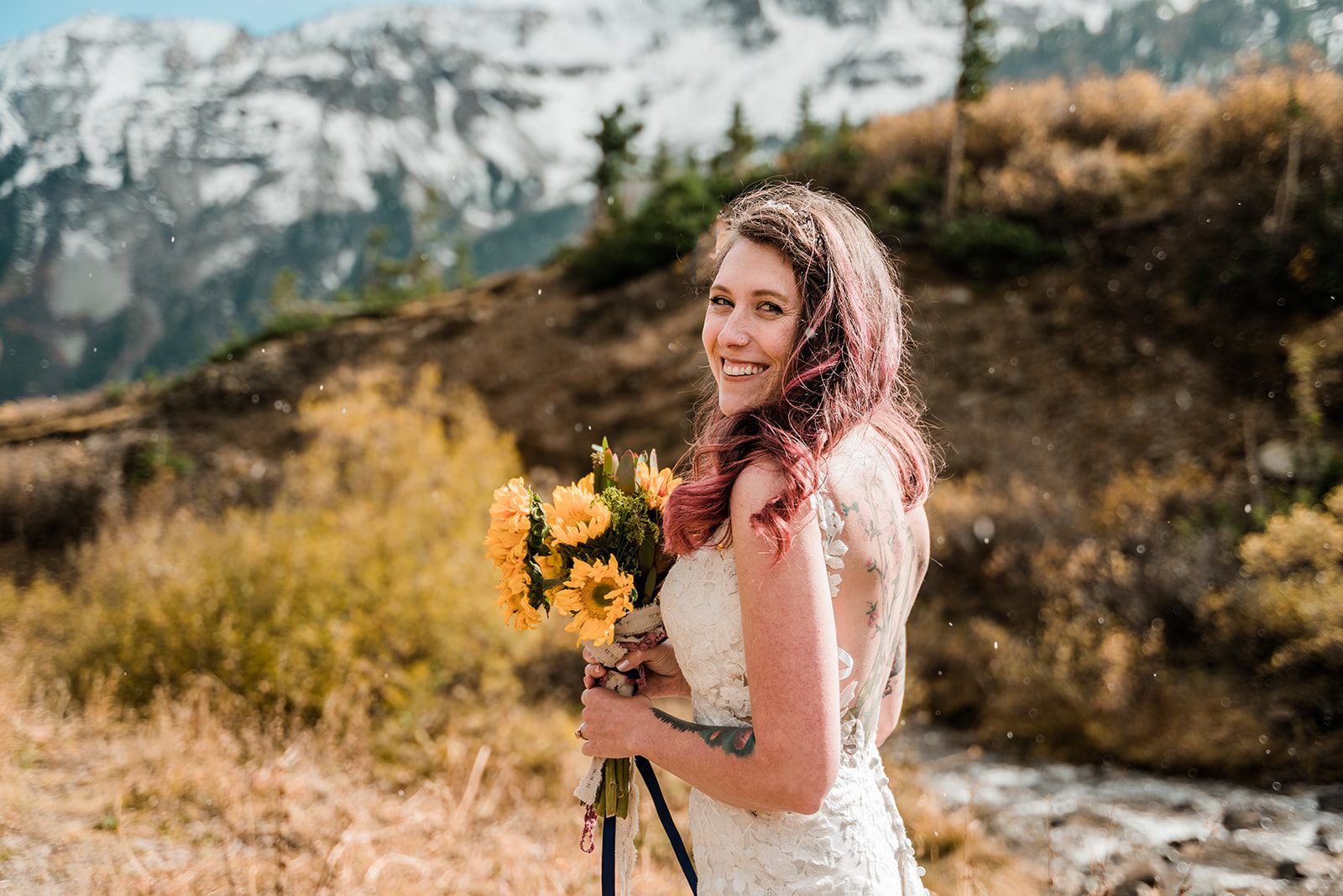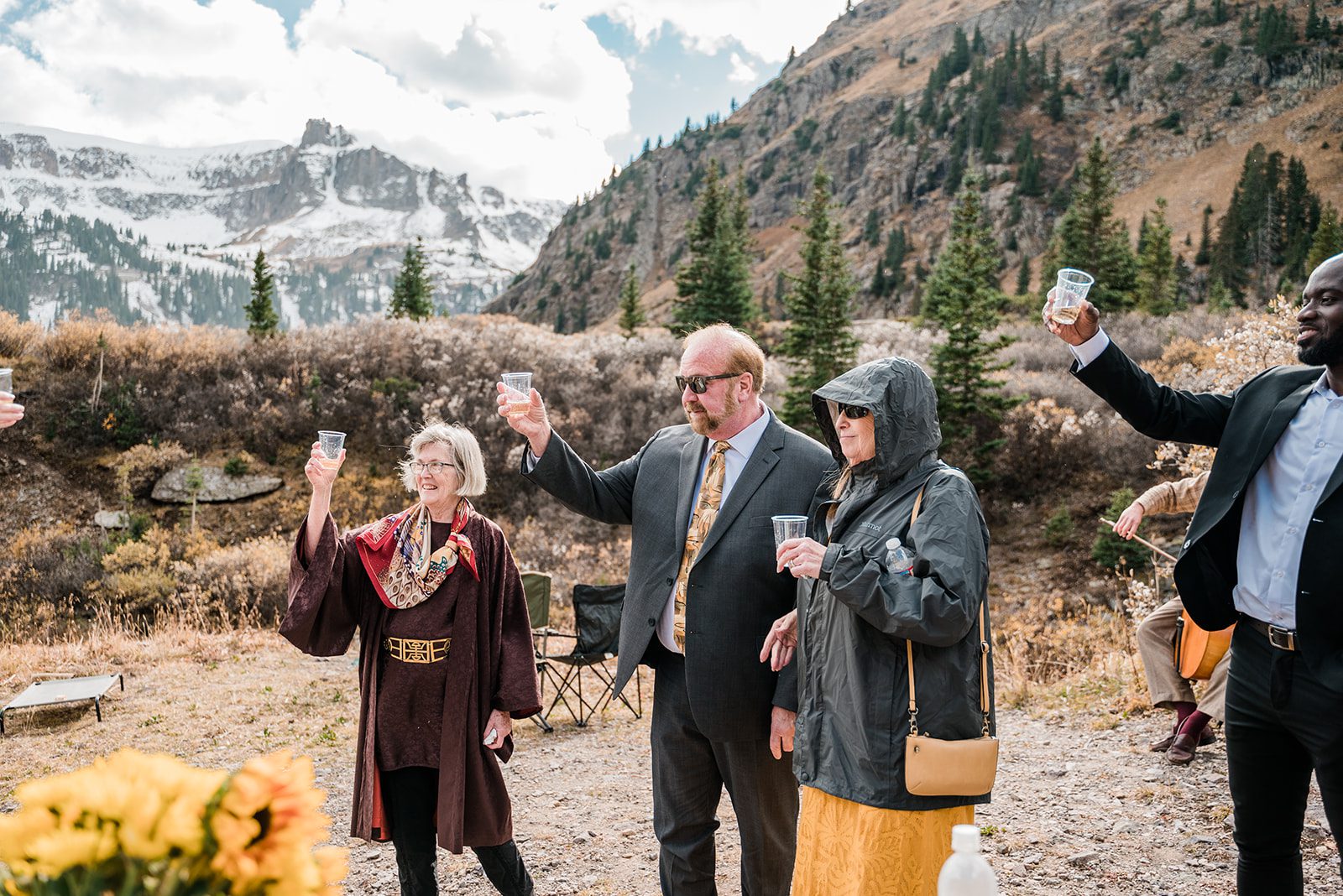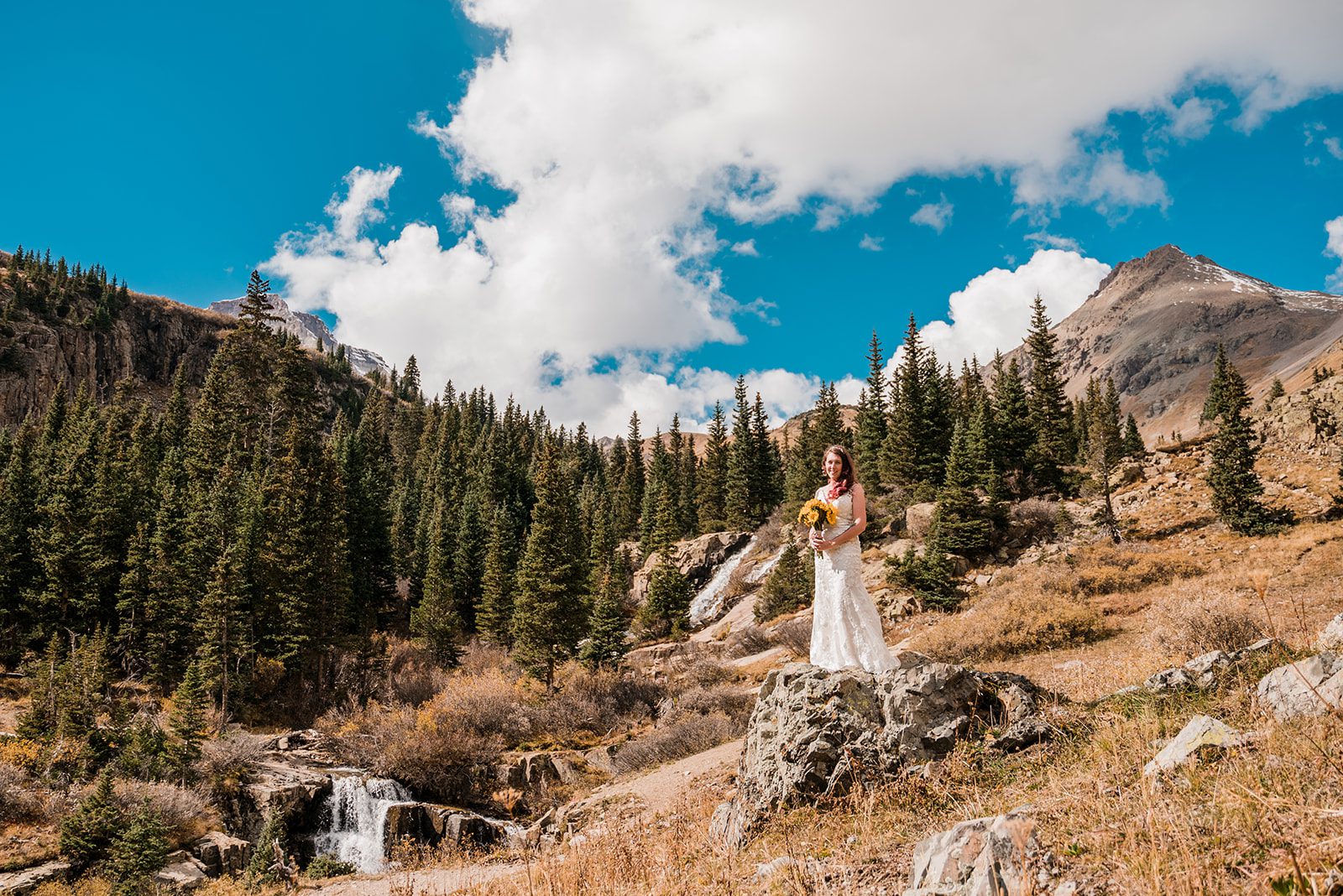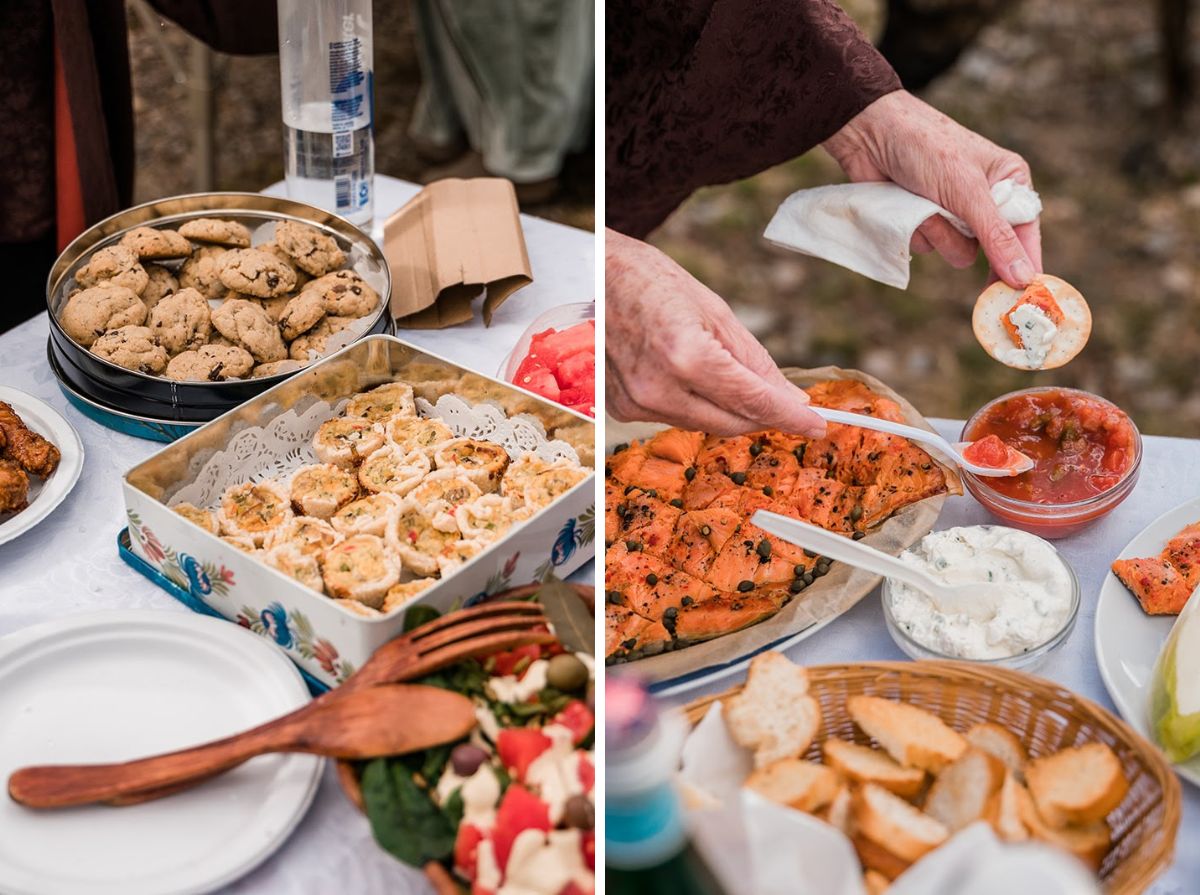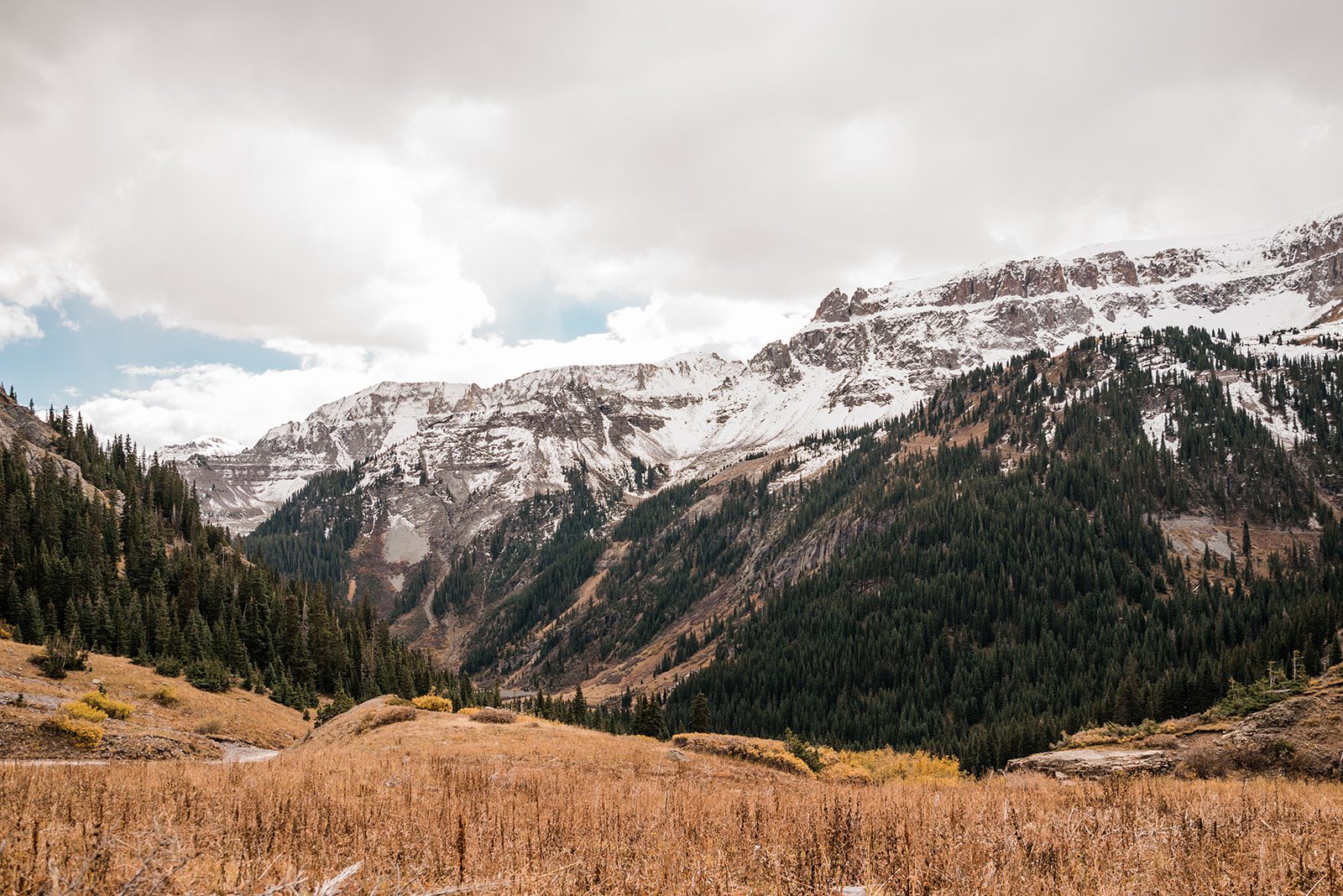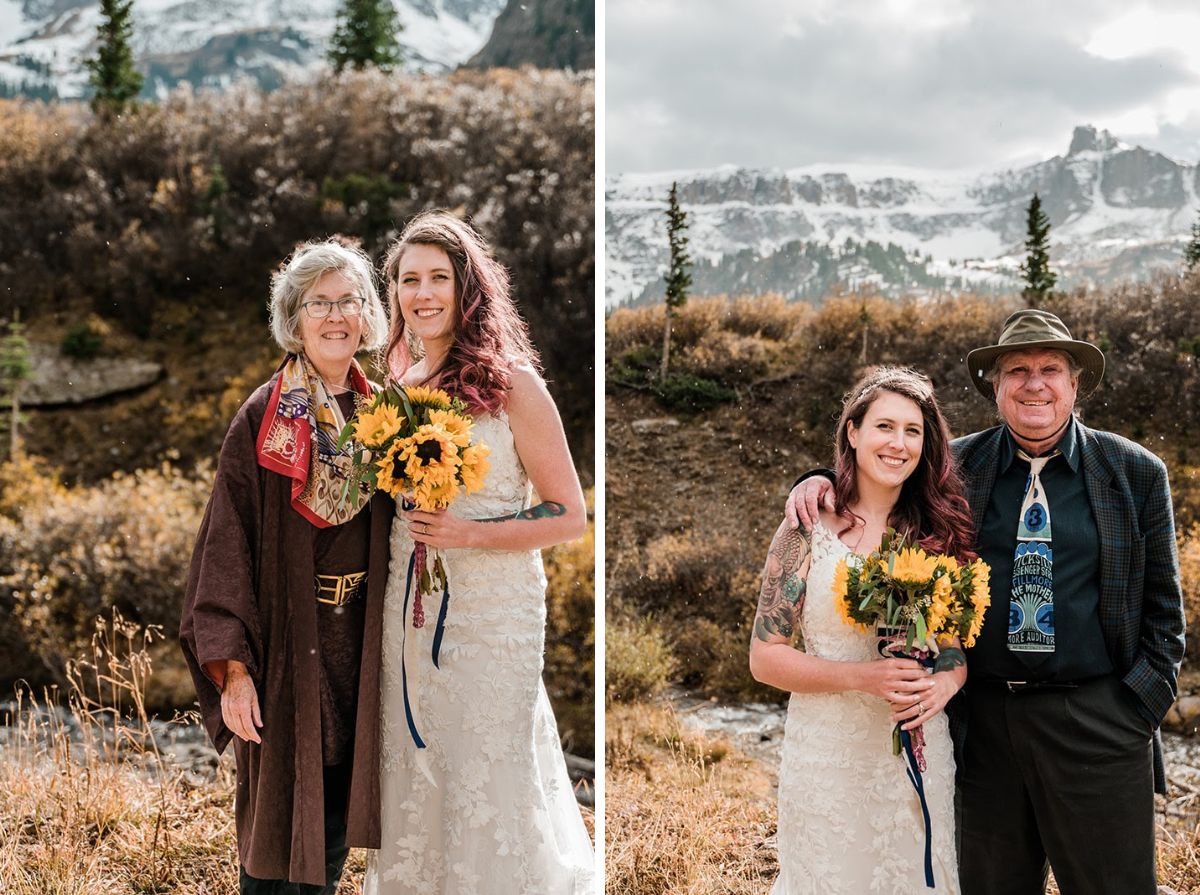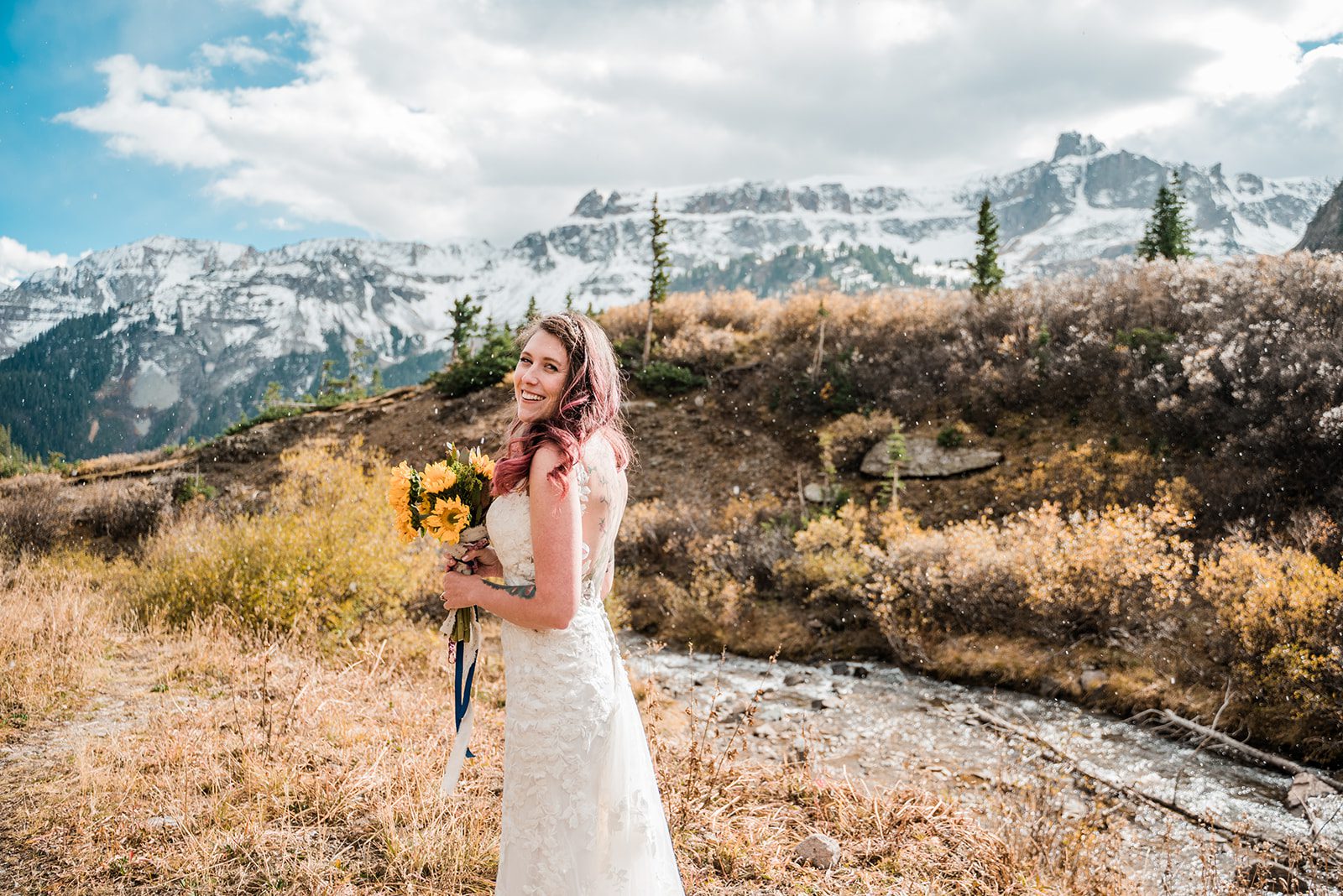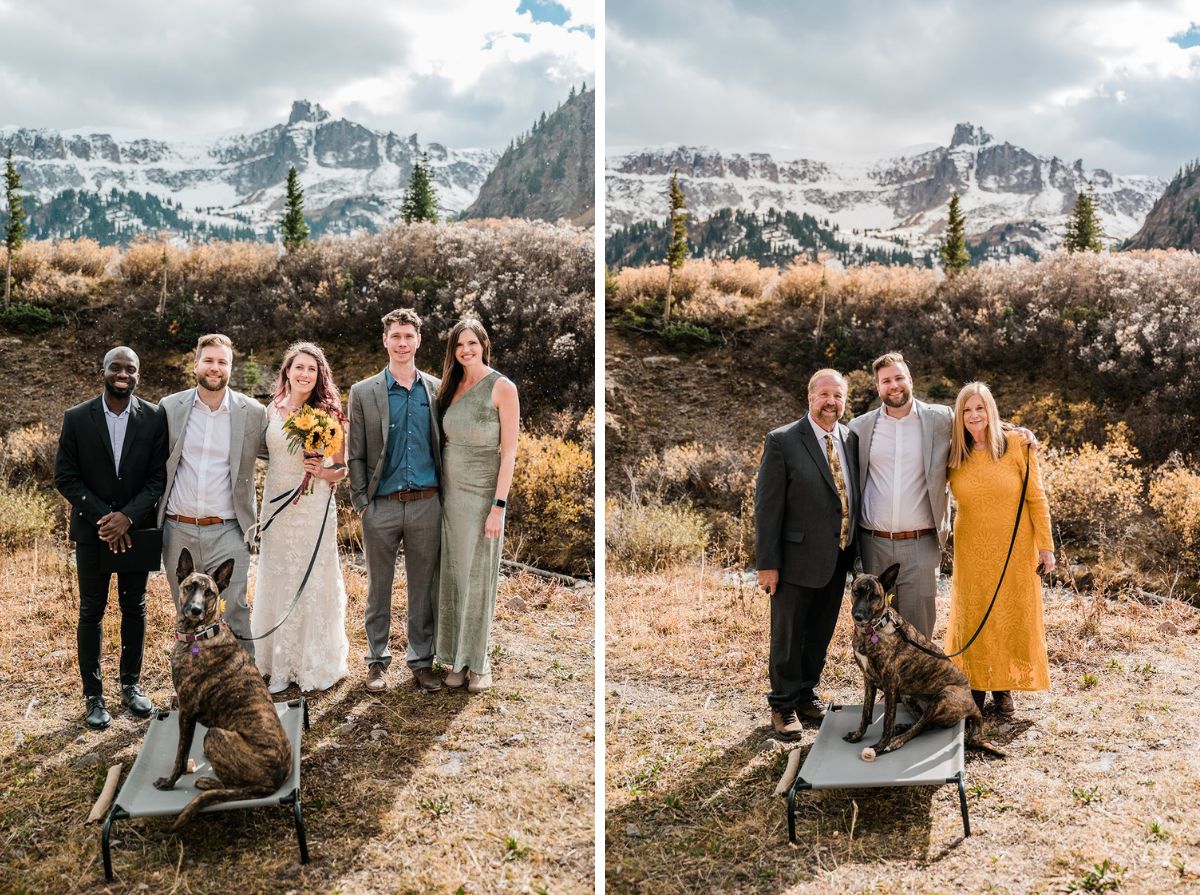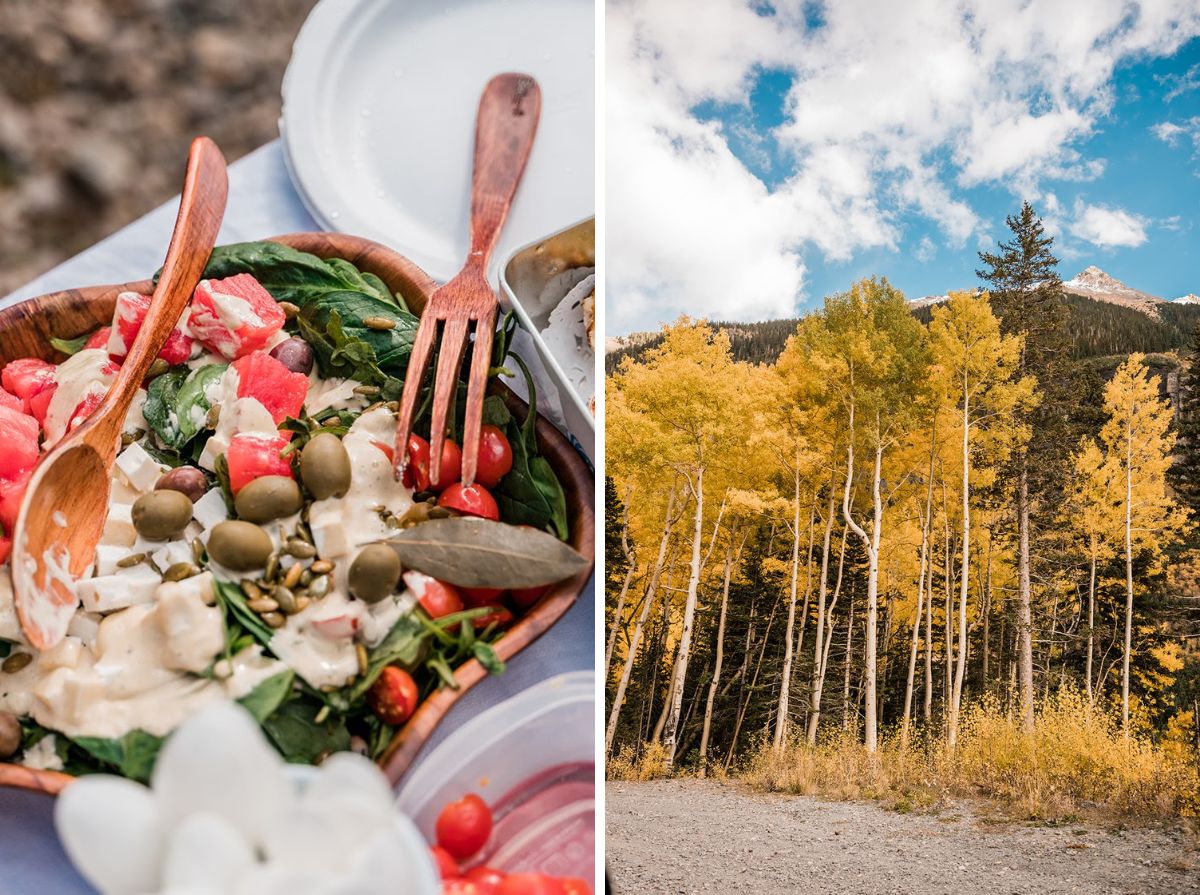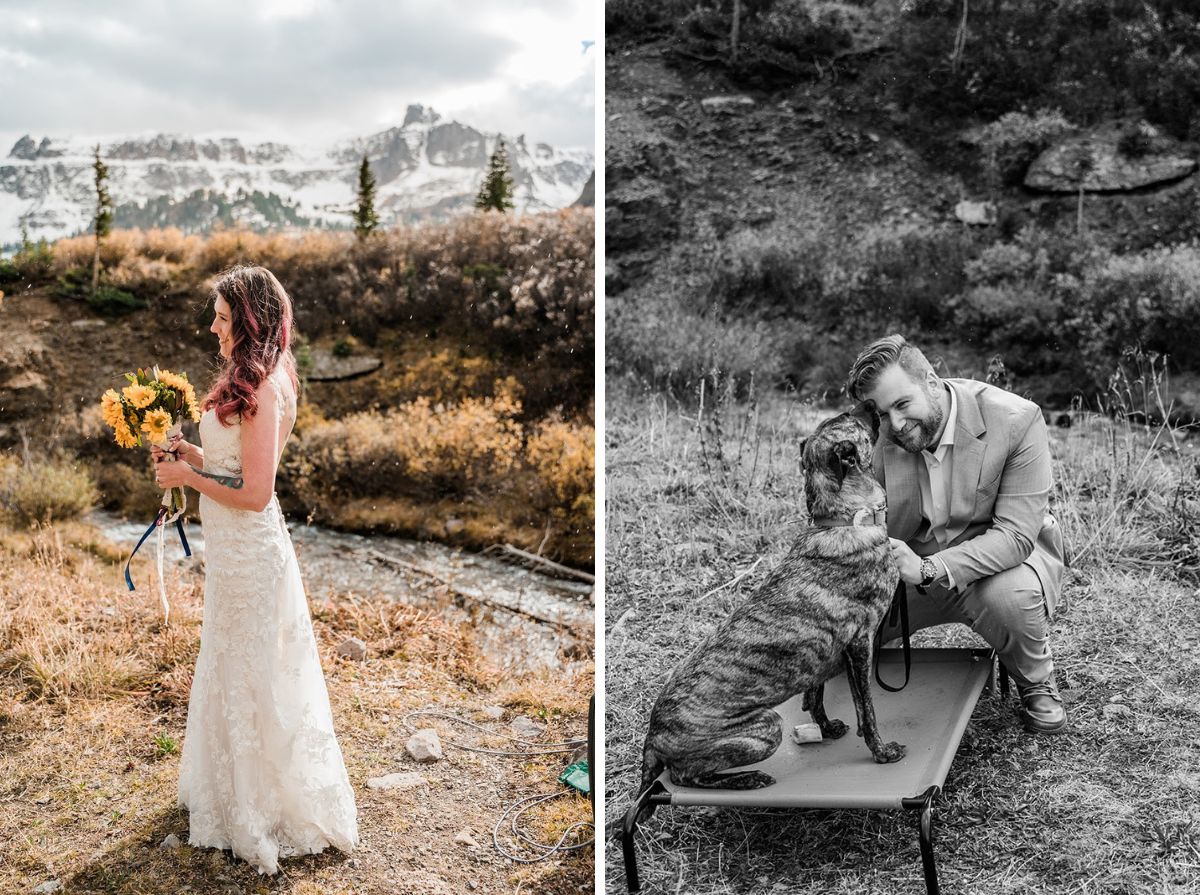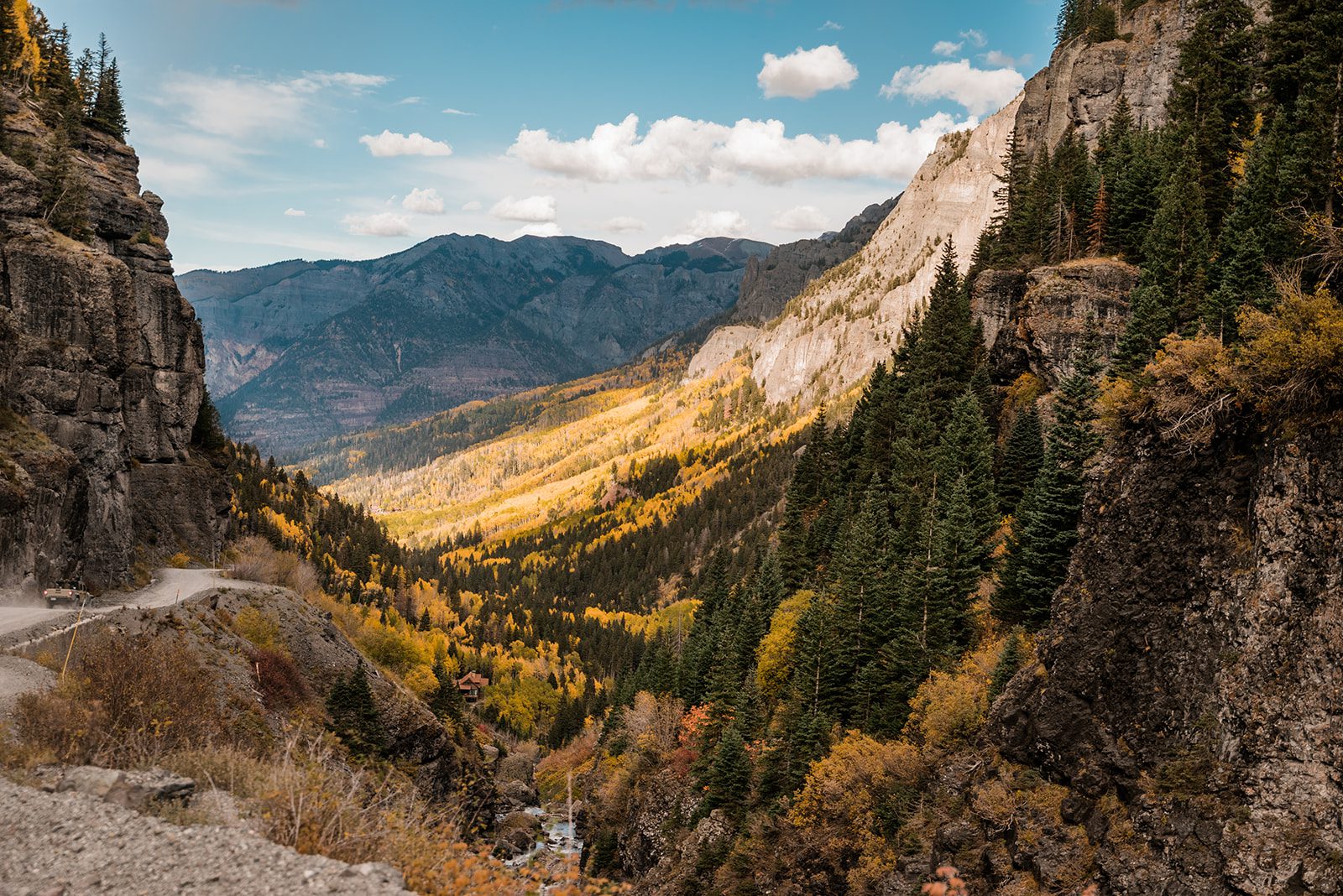 Vendors:
Jeeps: Alpine Scenic Tours