Nich and Mariah's wedding at Two Rivers Winery in Grand Junction was simply amazing. These two have been planning for months from their home in New Orleans, and the wonderful event that resulted from their hard work was so cool to see!
The two met in Atlanta, Georgia at a chemical engineering conference. Mariah recalls, "Specifically, we met during a Columbia University alumni reception. We didn't talk long, only long enough to know we wanted to see each other again. Unfortunately, I had a boyfriend at the time. Once that relationship ran its course, I messaged Nich on Facebook. As soon as he realized I was single, he offered to take me out for a drink."
Nich told me that he knew she was the one after completing a road trip from Delaware to North Carolina and still wanting to spend time with her after, which is truly a good indicator if you ask me! Mariah realized he was the one a little more subtly. "We were only a few months into our relationship when Nich got an offer from a company in Michigan. I knew he was the one when the thought of him moving away made my heart ache. He added a whole new element to my life, and I knew I couldn't be happy without him around."
Nich and Mariah's wedding at Two Rivers Winery in Grand Junction was full of love and laughter with friends they haven't seen in years gathering to celebrate their marriage! They adorned the winery chateau with dark purple, lavender, and silver touches that gave the day an elegant feel. Mariah and Nich also planned one of my absolute favorite touches for the wedding day: they exchanged love letters.
Waiting to see each other until she walked down the aisle, we set up Nich and Mariah around a corner from one another as they passed each other the notes they'd written. In the quiet moment they reflected on each other's words and love for one another, followed by sharing a prayer for their wedding day. We then departed for Sacred Heart Catholic Church in Fruita for their sacrament of marriage.
Another awesome touch Mariah and Nich planned for the day was a bridal portrait session on the Colorado National Monument! I love when my couples set aside time just for them on their wedding day to get those photographs that will become the artwork on their walls for years to come! When we returned, everyone sat down to dinner as a thunderstorm moved through the valley. Rains poured down outside but the party carried on inside.
Not long after dinner as the dance floor filled, Nich tapped on my shoulder to tell me there was a rainbow outside and that they'd like photos with it. We rushed out the front doors to find a stunning view, a vibrant full rainbow arched over the now-calm valley. Nich and Mariah took in the sunset and the rainbow as we looked over the vineyard, basking in their newlywed love for each other and the perfect wedding day they'd shared! Take a peek into their phenomenal wedding at Two Rivers Winery in Grand Junction: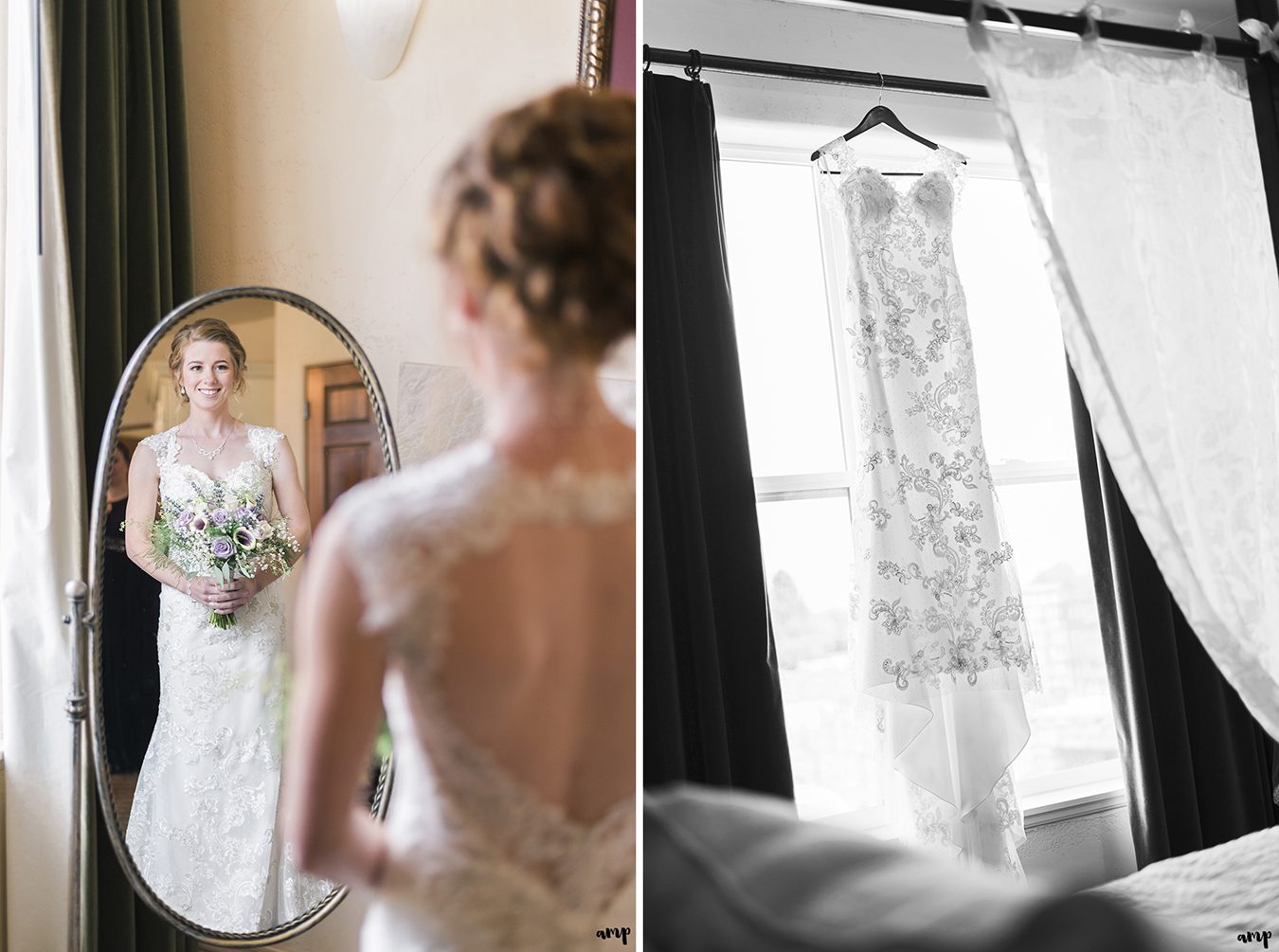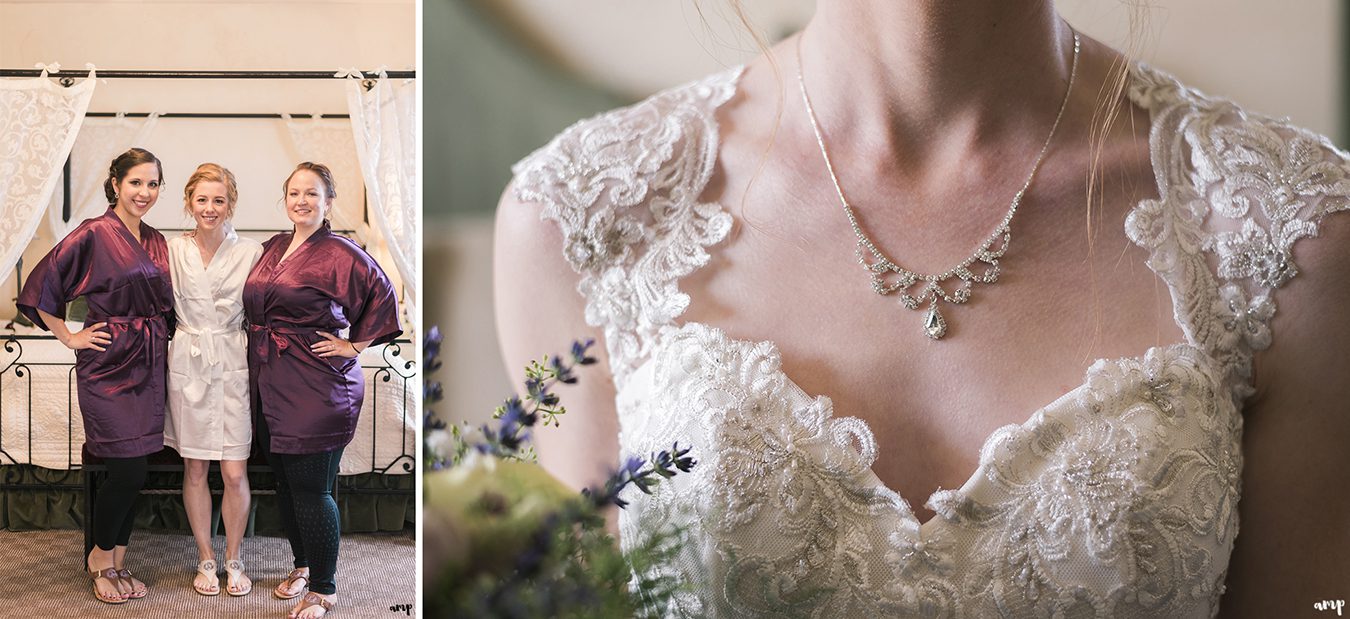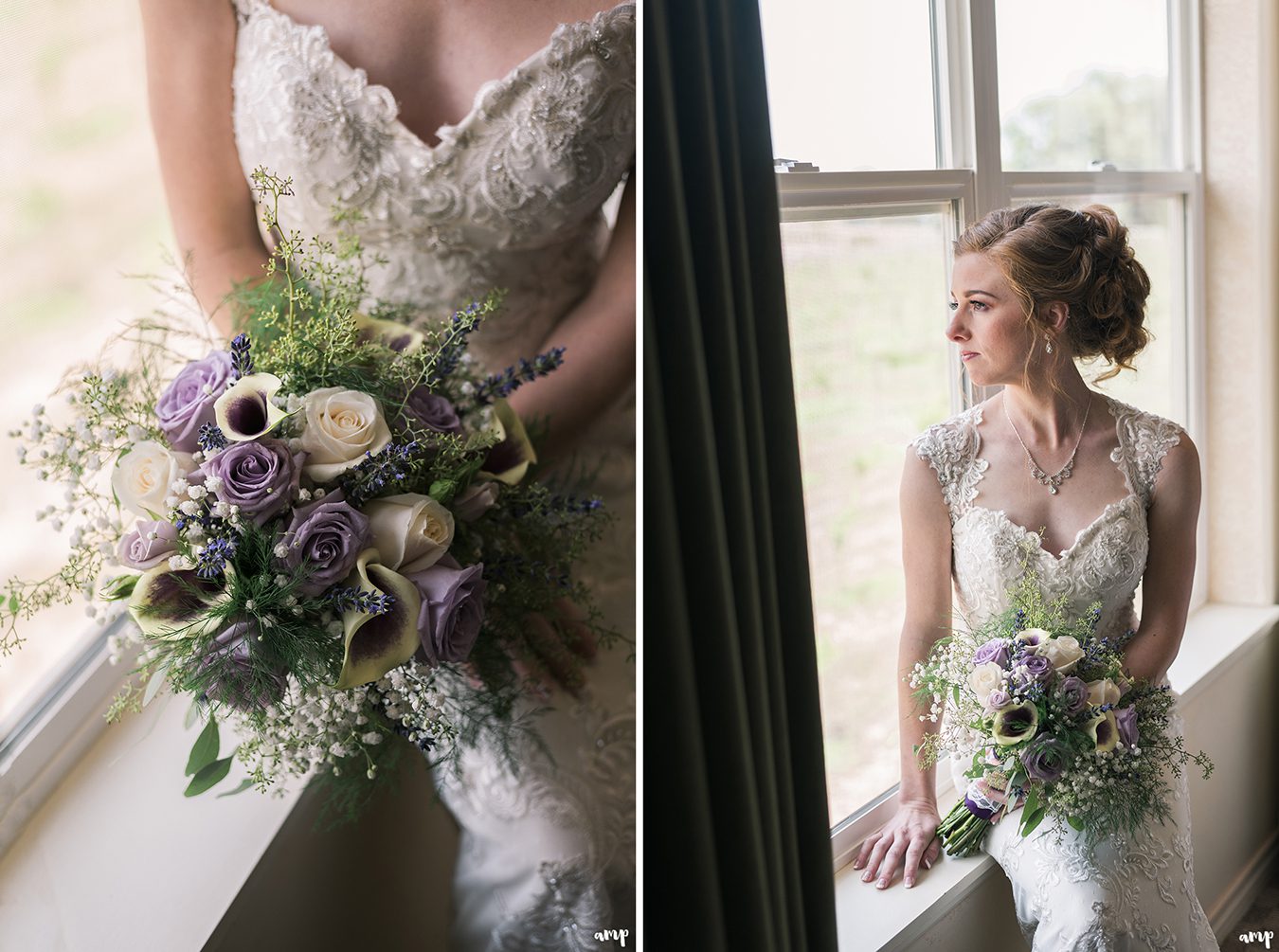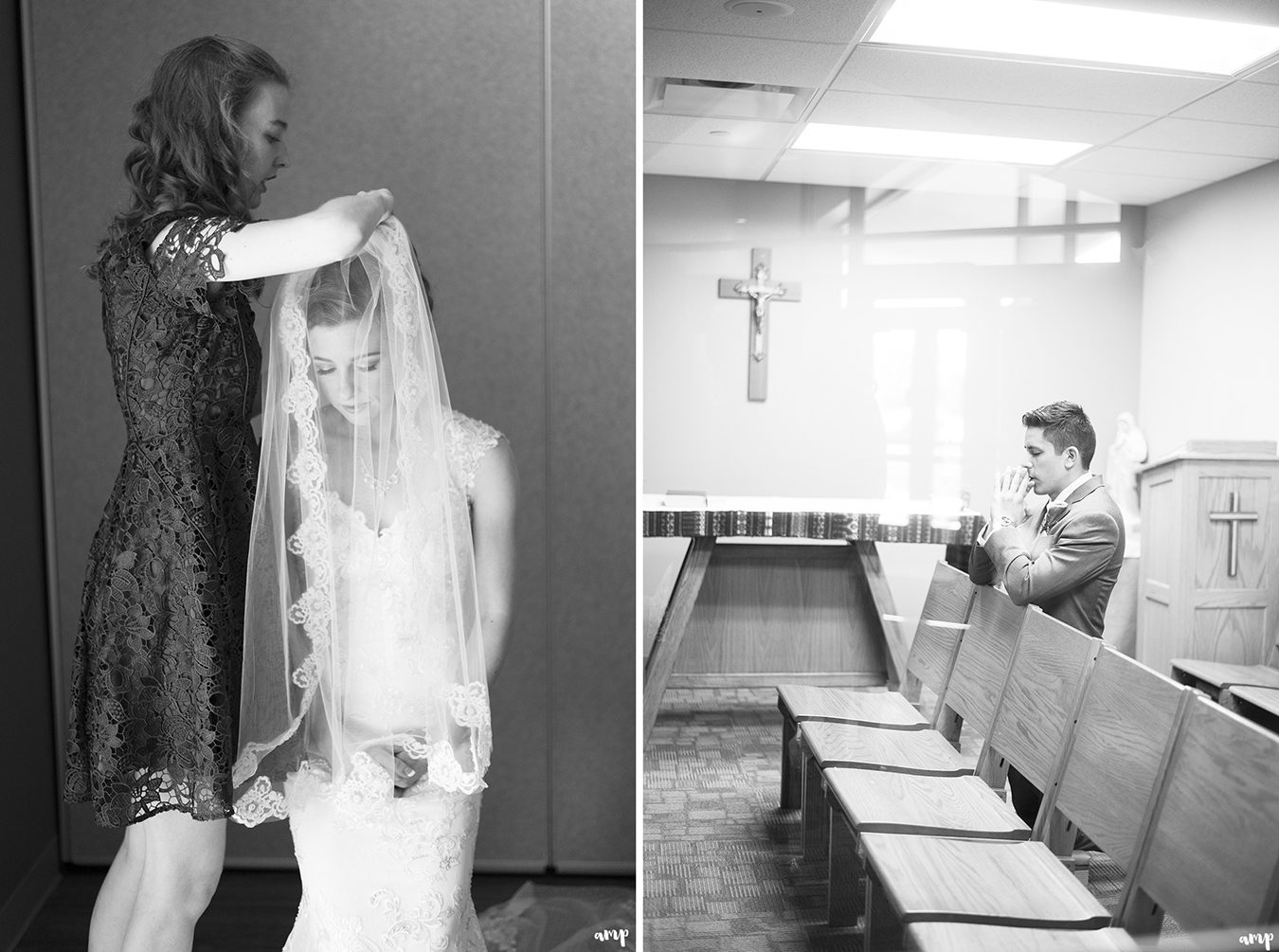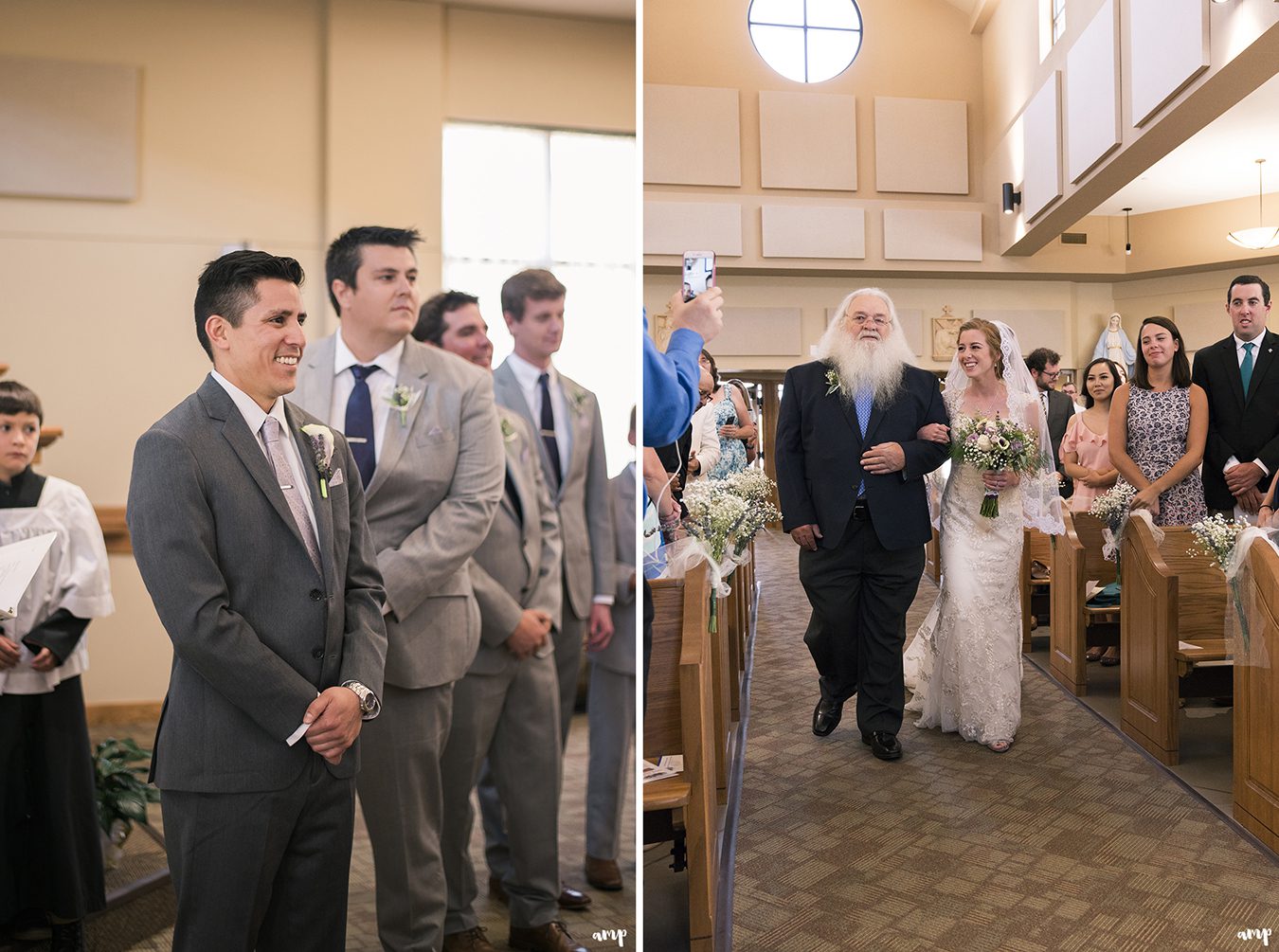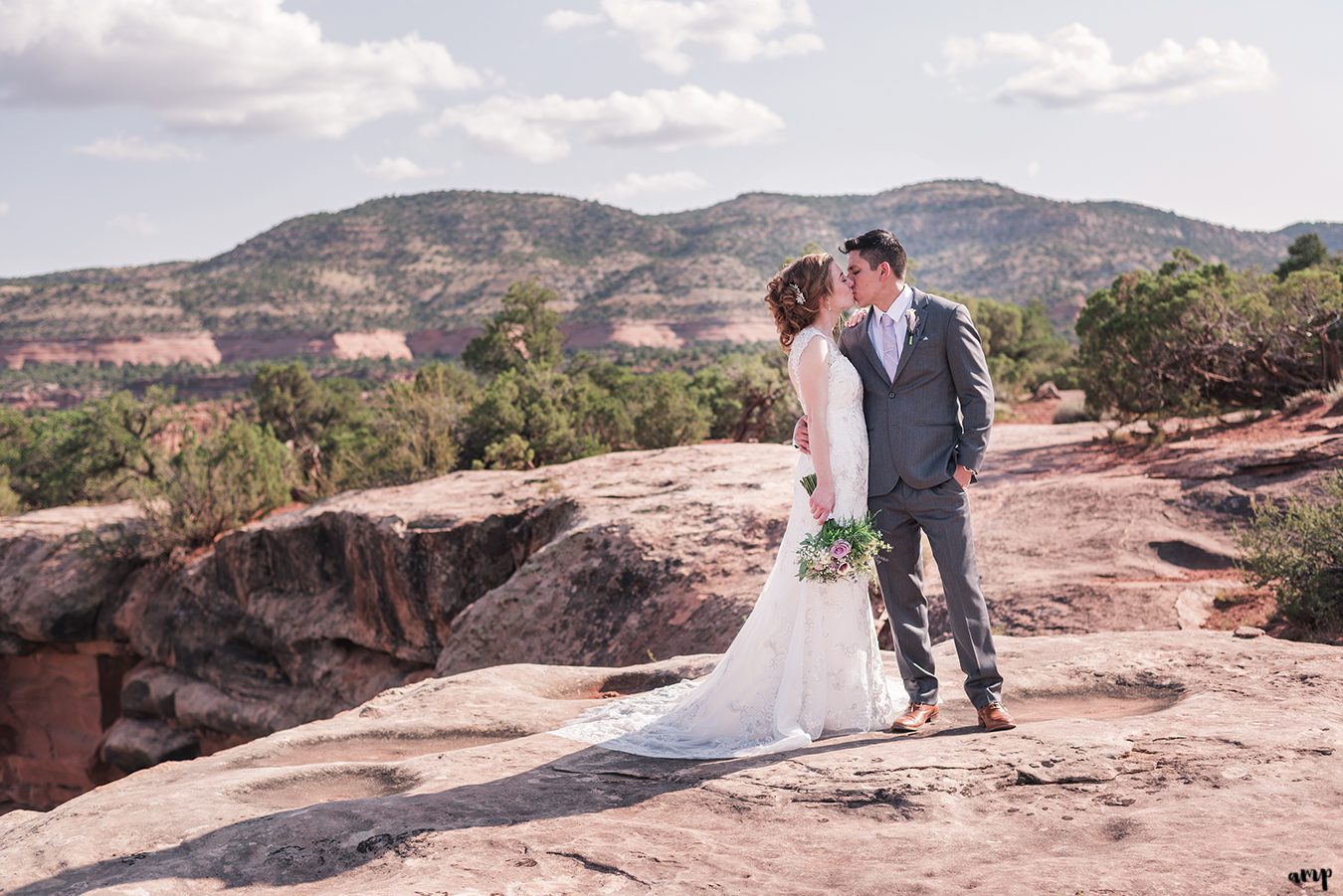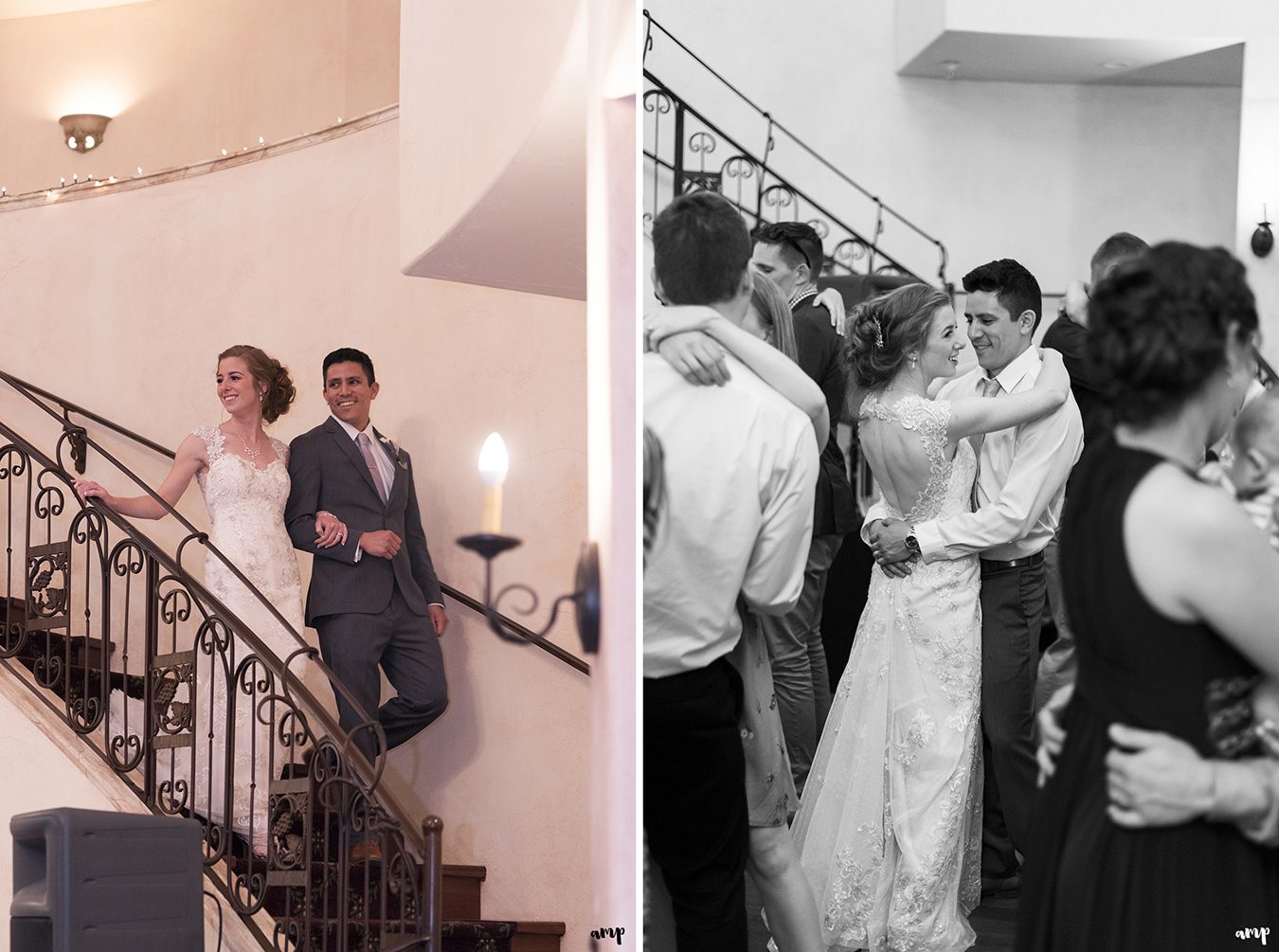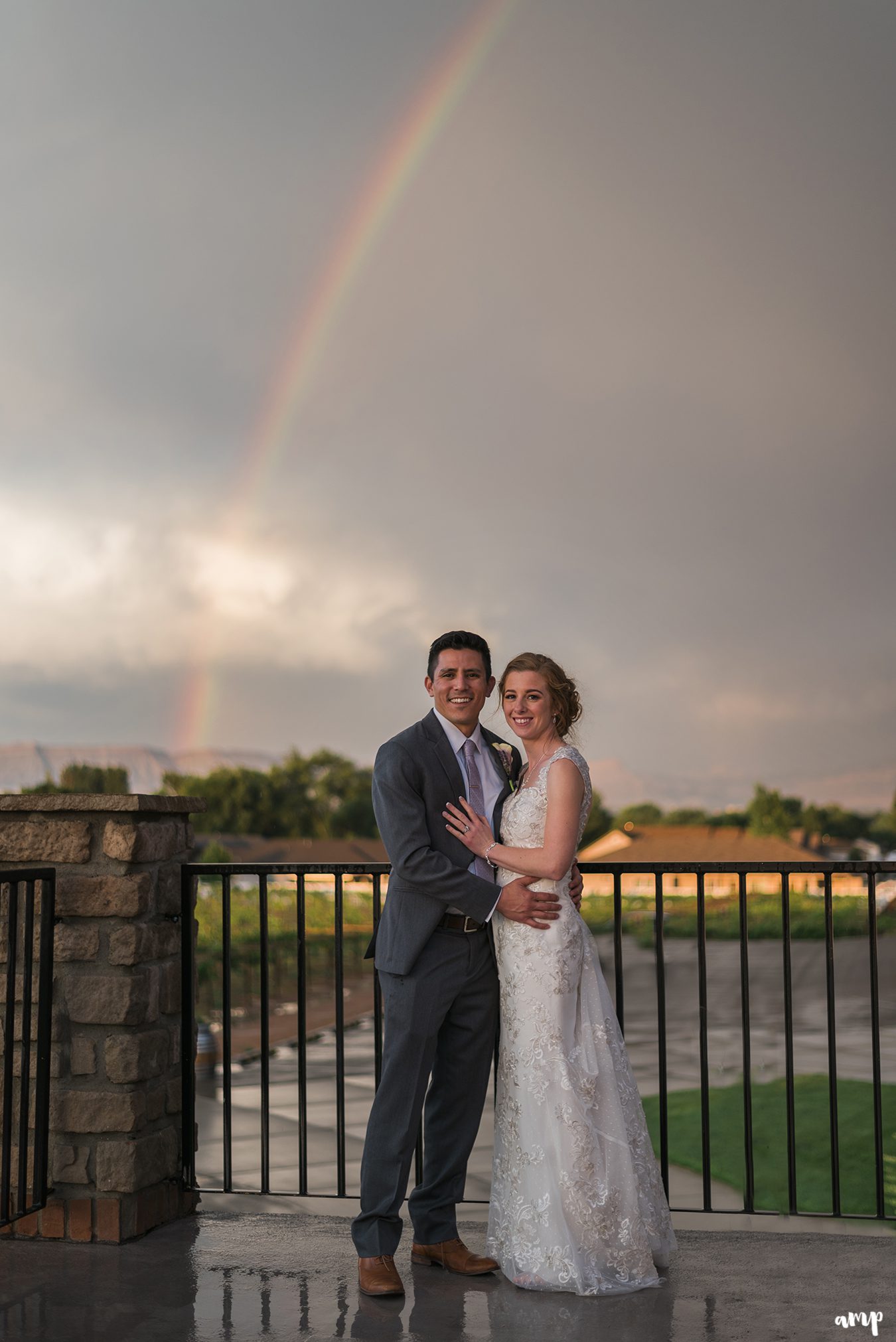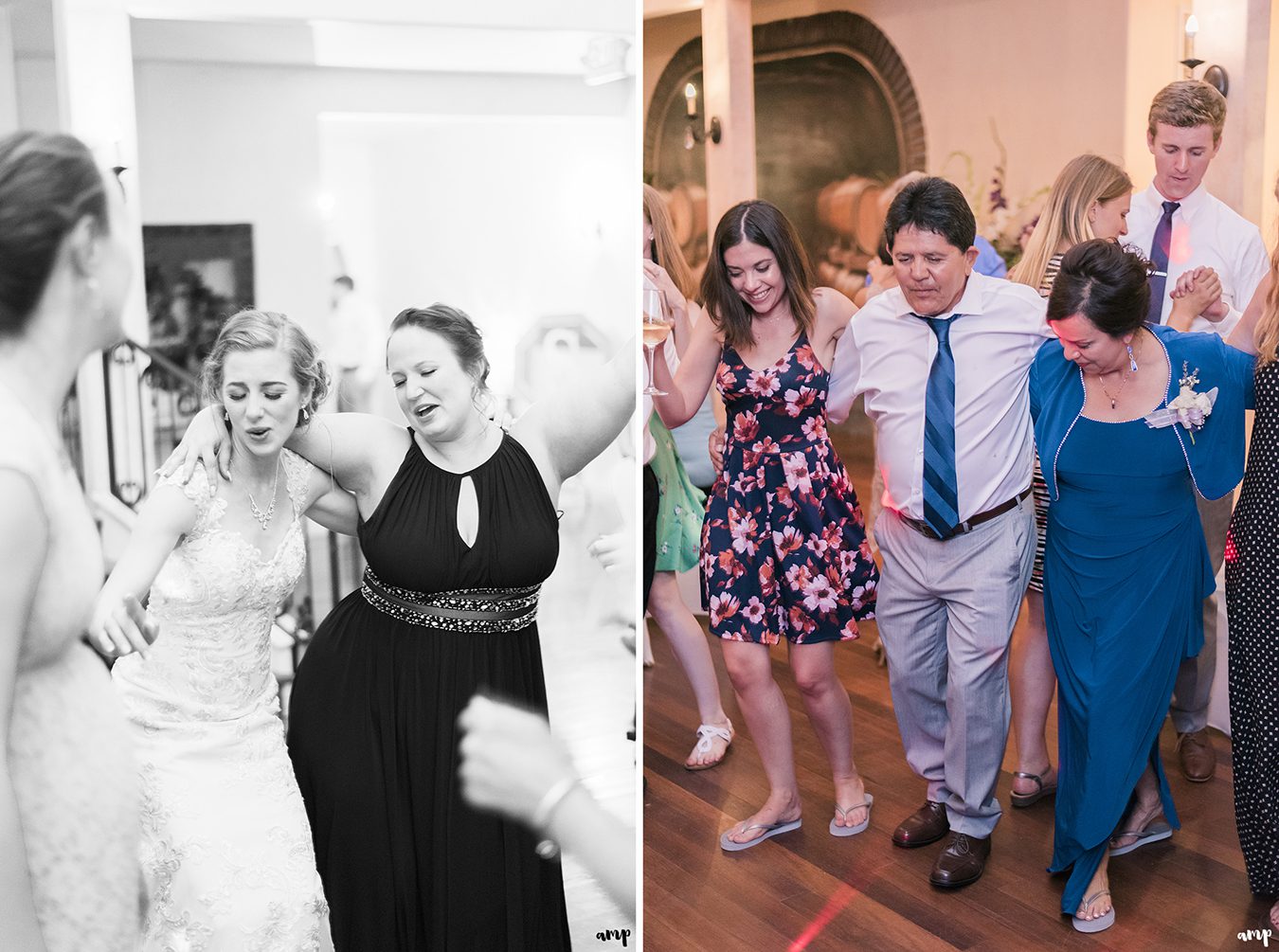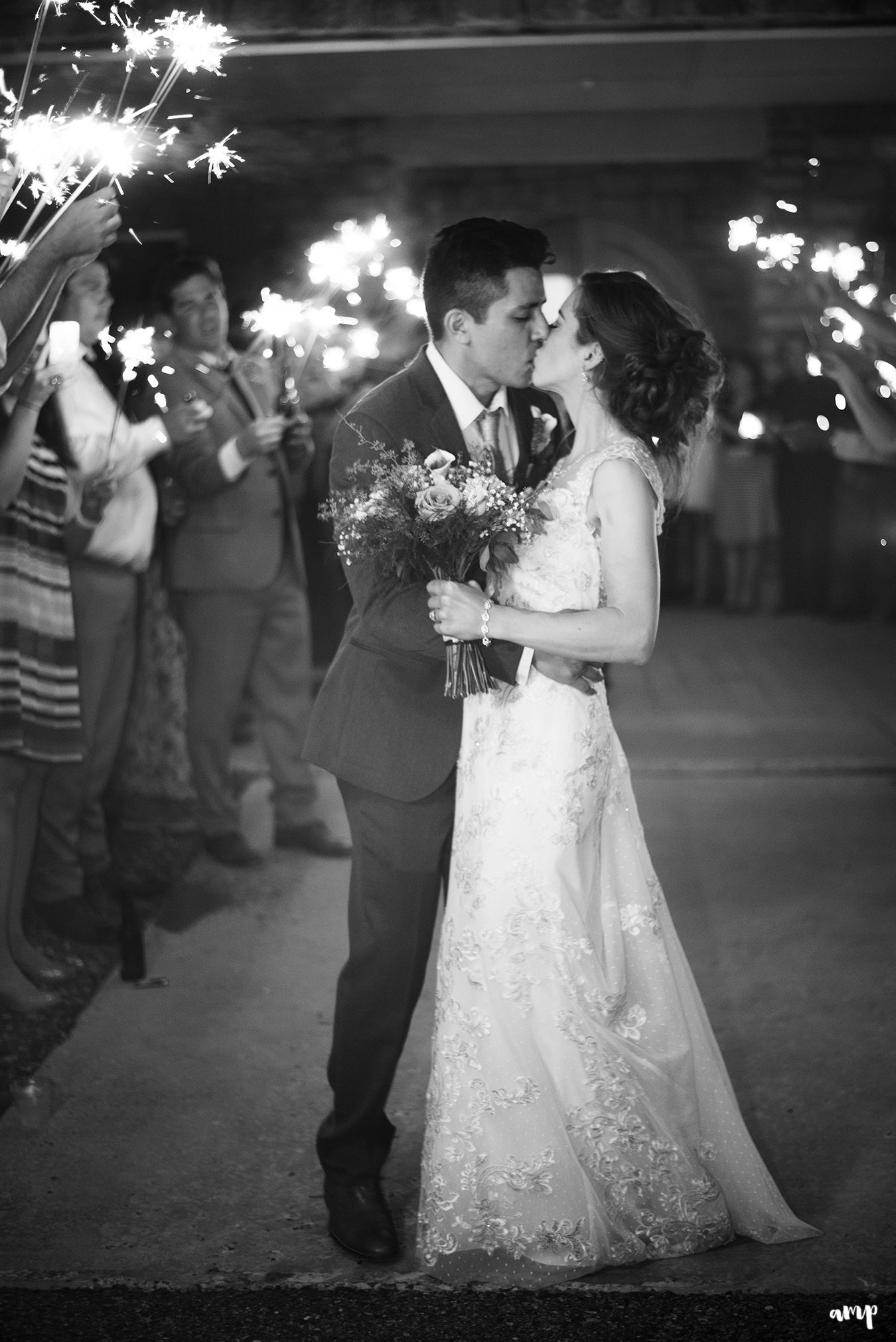 Wedding Vendors:
Photographer: amanda.matilda.photography
Dress Shop: Savvi Formalwear & Bridal, Raleigh, NC
Dress Designer: Casablanca
Tux Shop: The Black Tux
Florist: Country Elegance
Cake Designer: Cake Lady Creations
Ceremony Venue: Sacred Heart Catholic Church, Fruita
Reception Venue: Two Rivers Winery in Grand Junction
DJ: Bad Boyz DJ Service – Gilbert Garcia
Jewelers: Costco (engagement ring), Friend & Co., New Orleans, LA (bride's wedding band), Schneider's Jewelers, Kingston, NY (groom's ring)
Hair/Makeup Artists: Crush Salon, Grand Junction, CO