Every year I am seeing more and more couples choosing a destination elopement in Colorado for their wedding celebrations. Who can blame them? Colorado's western slope is home to some of the best parts of the state, in my opinion! Whether you're planning a classic elopement of just the two of you, or more of a "micro wedding" with under 20 guests, there is still a fair amount of planning to do. Here's my best advice for planning a destination elopement in Colorado.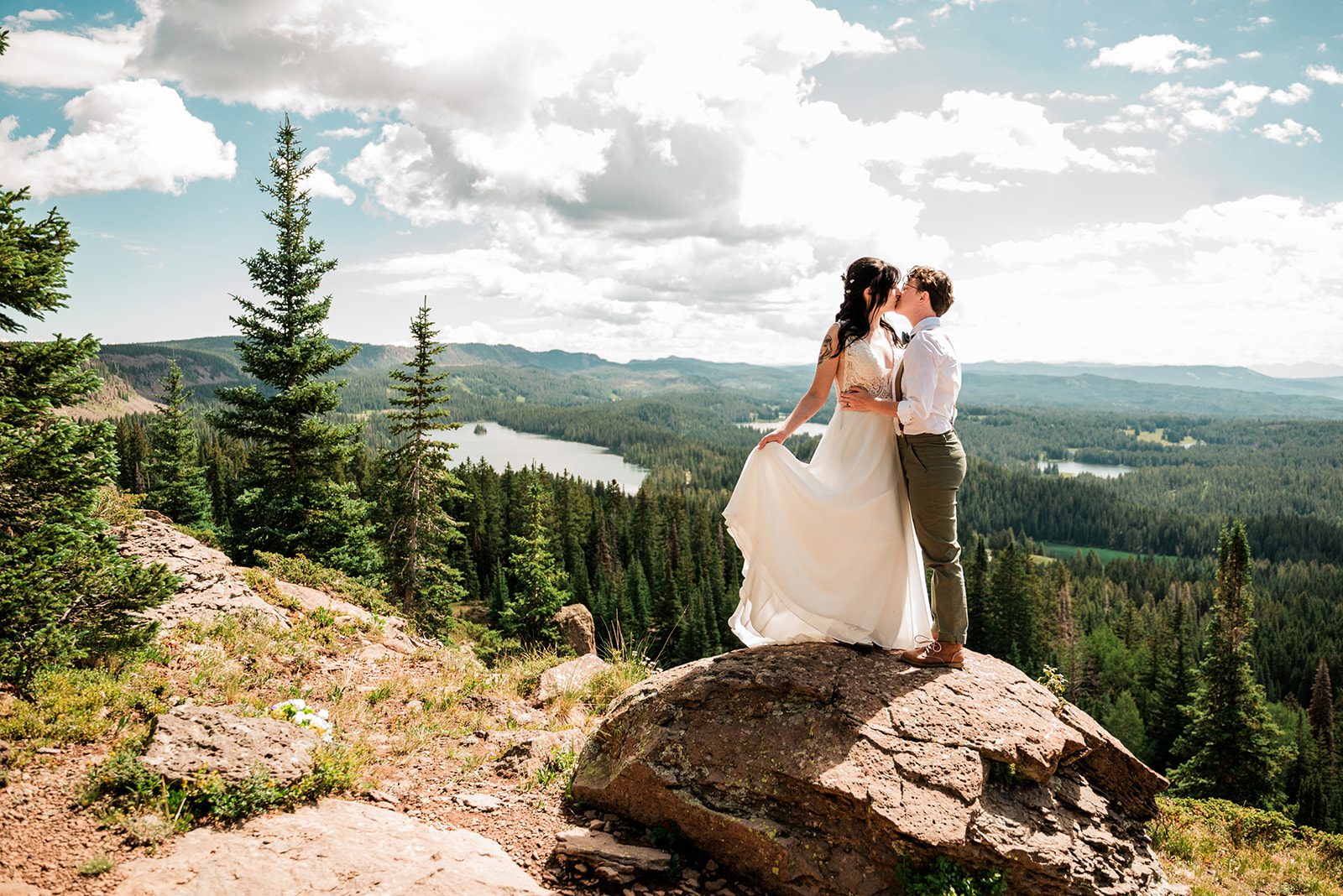 Connect with a Local
Whether you've chosen your location because your relatives live nearby, or you just love the area – you should be able to connect with a local (like a photographer or an elopement planner!) to get the inside scoop. There are also a number of wedding groups or buy/sell groups for local areas on Facebook that you could join to get some info. From typical weather patterns (Midwesterners are often surprised to find autumn colors begin in September in the mountains!) to best times of year to avoid (Telluride's annual film festival can make weddings and elopements that week really tricky!). Having local advice can make a world of difference.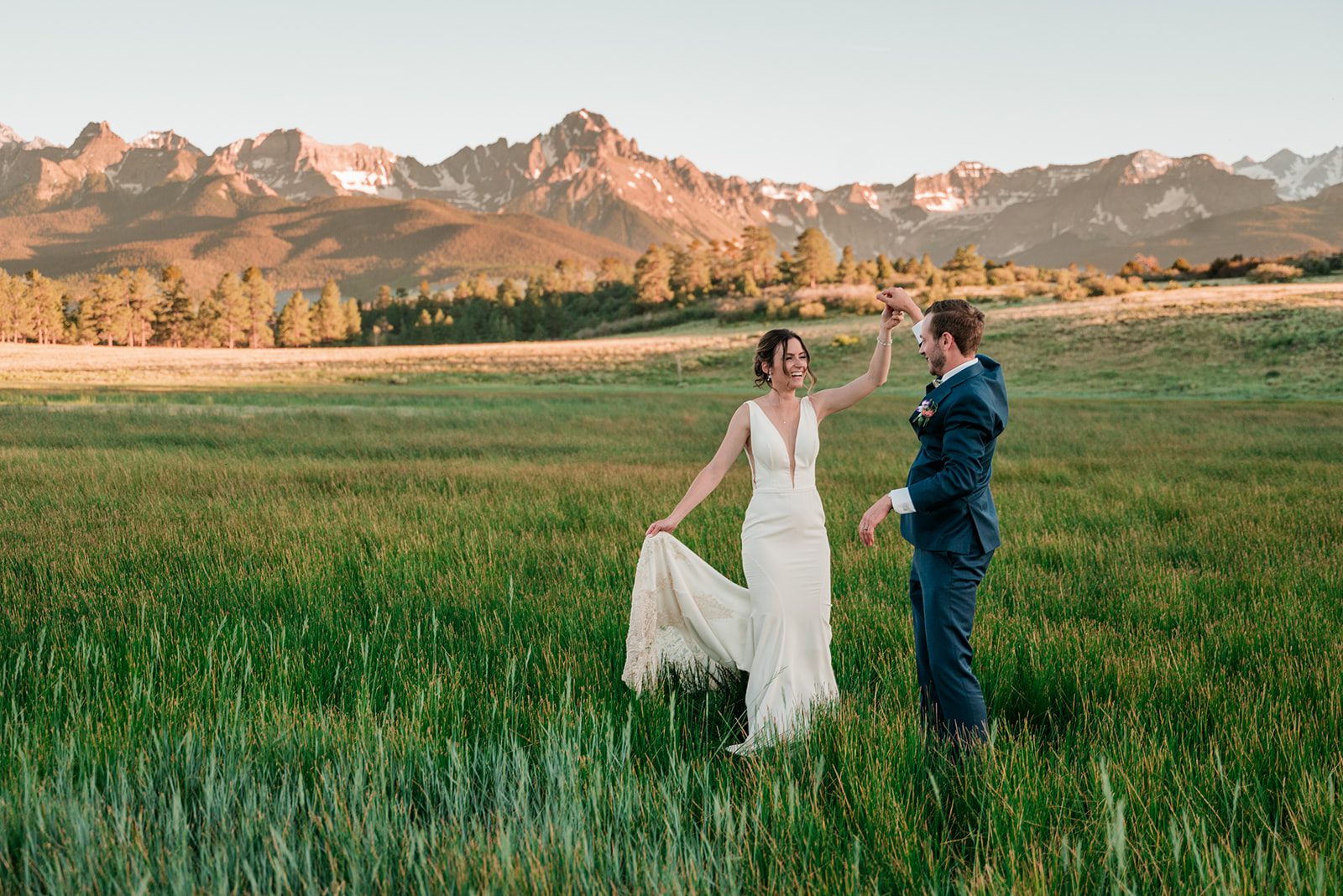 Plan Early
If you're having any guests at your destination elopement, it's best to give them notice well in advance so they can save for the trip. It's much harder for a group of people to travel states away on a whim than with even six to eight months notice. This will give your guests time to find plane tickets, book accommodations and take time off of work. Planning early will also help you ensure you book the businesses you want most, since many of them also serve weddings that book far in advance. In some cases, like Maroon Bells in Aspen, reservations for the location may open a year in advance as well. Being early and flexible in your dates before reserving can make or break your plans to elope there.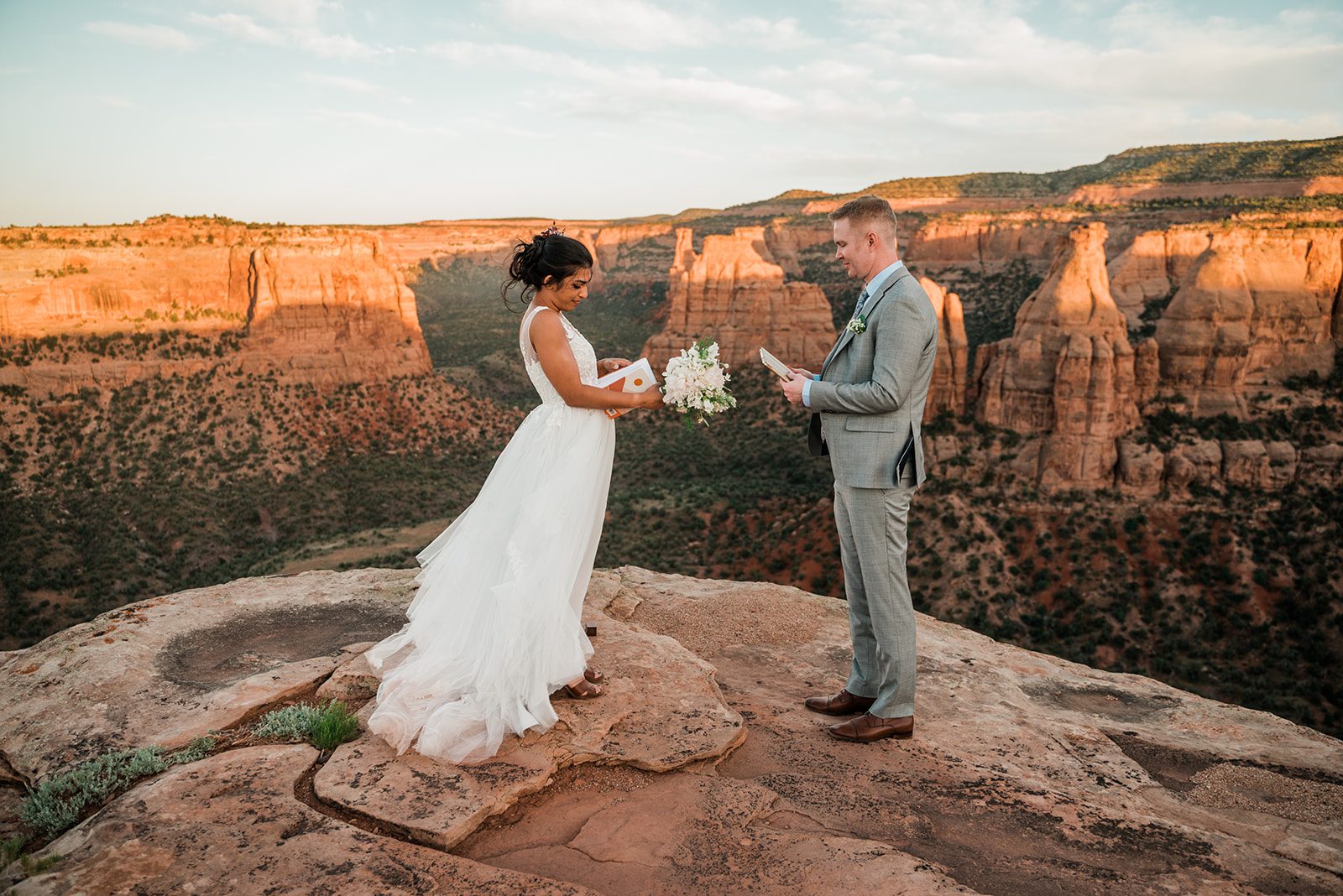 Consider a Weekday
Eloping on a weekday gives you a lot more flexibility with your plans. Many elopement vendors also work weddings on weekends, which fill up early as couples plan their large events in advance, which means weekdays are much more open. Also, if you're planning a destination elopement in Colorado you may be looking at a popular location. From the National Parks to popular mountain towns, there are a number of locations that could be CROWDED. Opting for a weekday (and sunrise or sunset!) definitely cuts down on the number of people potentially becoming guests at your elopement.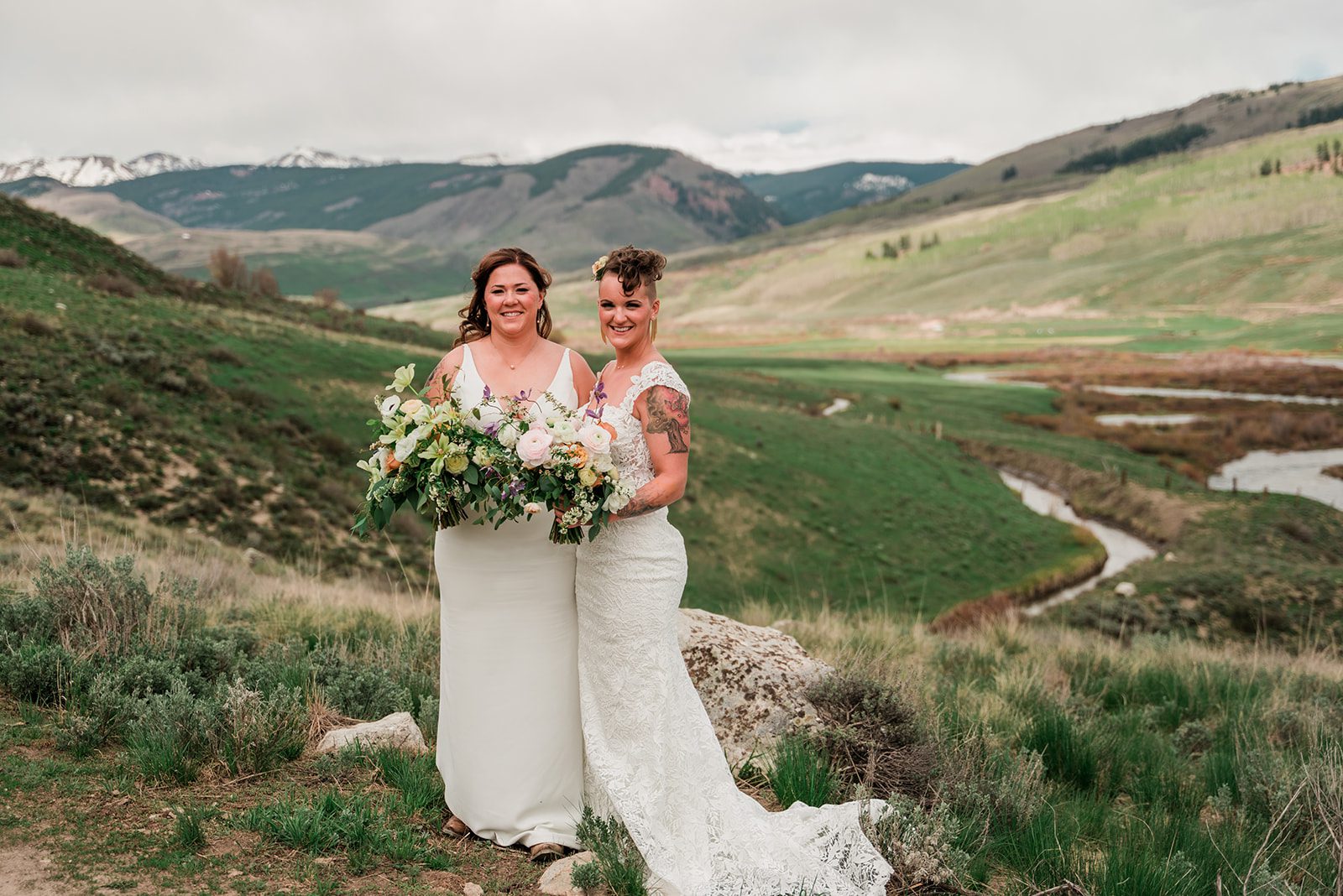 Plan a Visit
If you're able to, it's a great idea to plan a visit to your location ahead of time, especially at the same time of year you're planning the elopement. This will give you an idea of what the weather could be like, the lighting (what time is sunrise or sunset if you're getting married at either one?), and just get acquainted with the area. You can also meet your vendors when you're in the area and get some planning done, like a hair/makeup trial run!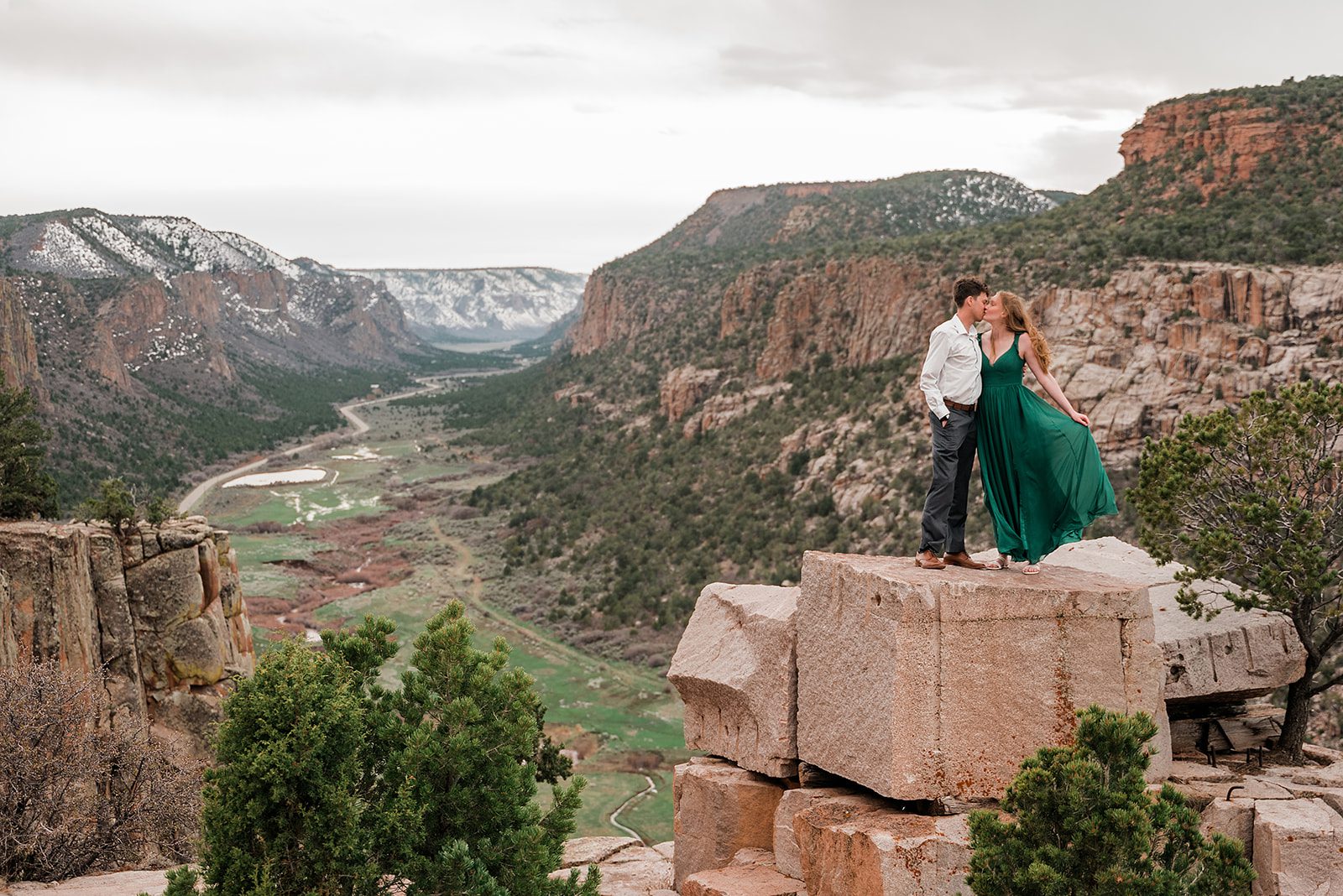 Hire Help
Ultimately, planning a destination elopement in Colorado can be a time consuming process. Hiring a local photographer who helps with planning (or an elopement planner) can make a world of difference! Your photographer can help hook you up with local vendors that they work with a lot, giving you peace of mind as you hire people from afar. They can help guide you to the best locations in the area that you just might not be able to find online. Hiring a local photographer for your destination elopement also gives you someone on your side, at the location. If there's an avalanche at your intended overlook, permit rules change, or maybe there's a flash flood warning, they are there to 1) know about it and 2) help you adjust the plans right away.
Include Those at Home
By hiring a professional photographer – and even a videographer – and hosting a party back at home after your destination elopement, your loved ones will feel included in your wedding. If that is one of the reasons you're hesitant to elope, let alone plan a destination elopement, you're not alone! Many of my couples do plan a party back at home, and display their photographs prominently so that guests feel like they were there. Telling stories and sharing the love is the best way to keep your loved ones connected to your celebration, even if they weren't there on the day you exchanged vows.
Planning a destination elopement in Colorado doesn't have to be intimidating or take up your whole life. Keep these tips in mind and your celebration will be incredible!