When couples meet with me we talk about the entire booking process and what happens after. My full wedding collections all include an engagement session, and I love to explain why I include them! There are so many reasons you need an engagement session before the big day – let's dive into my top four reasons.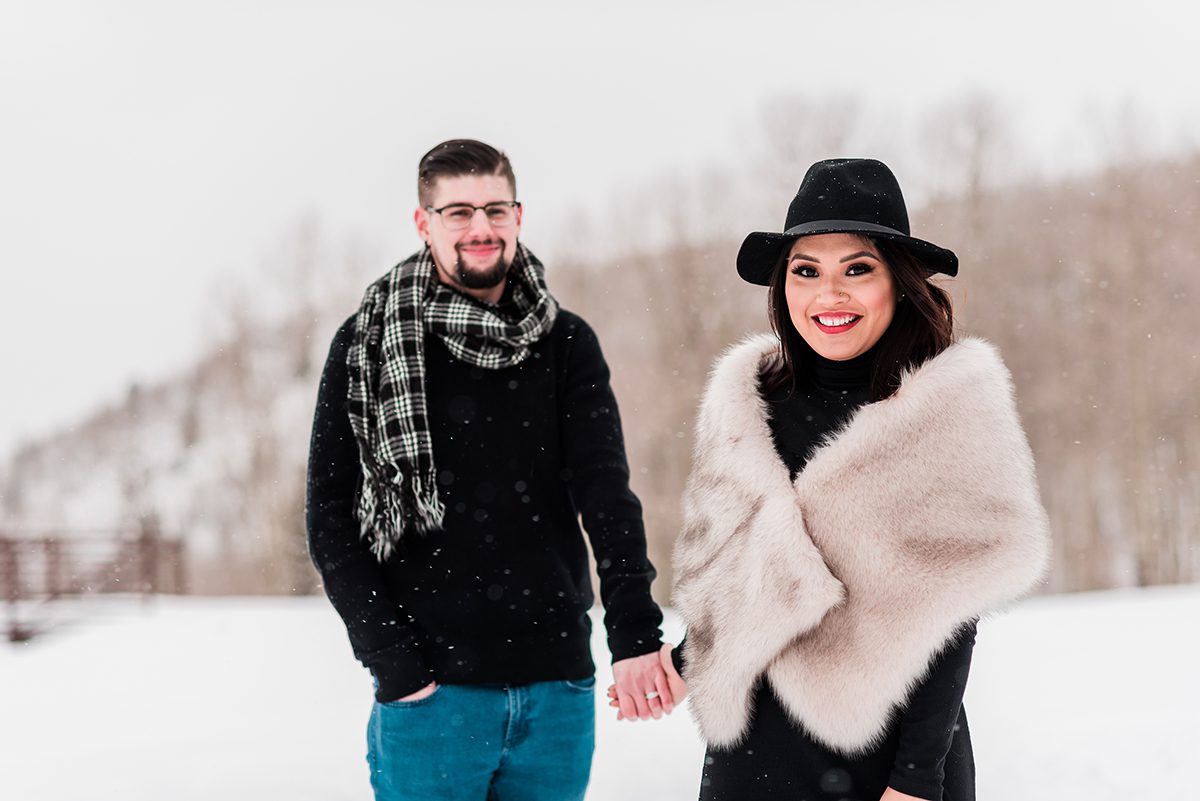 Practice Makes Perfect
Almost no one is comfortable in front of the camera right from the get-go. I've had literal MODELS tell me they always feel awkward! You. Are. Not. Alone. Having an engagement session is our time to "practice" before the big day so there's no stress around photographs on your actual wedding! You'll already know exactly what to expect because you've done this before. Plus then on the wedding our photo time goes faster! I can say, "Hey remember such-and-such we did at your engagement photos?" and we're all instantly on the same page.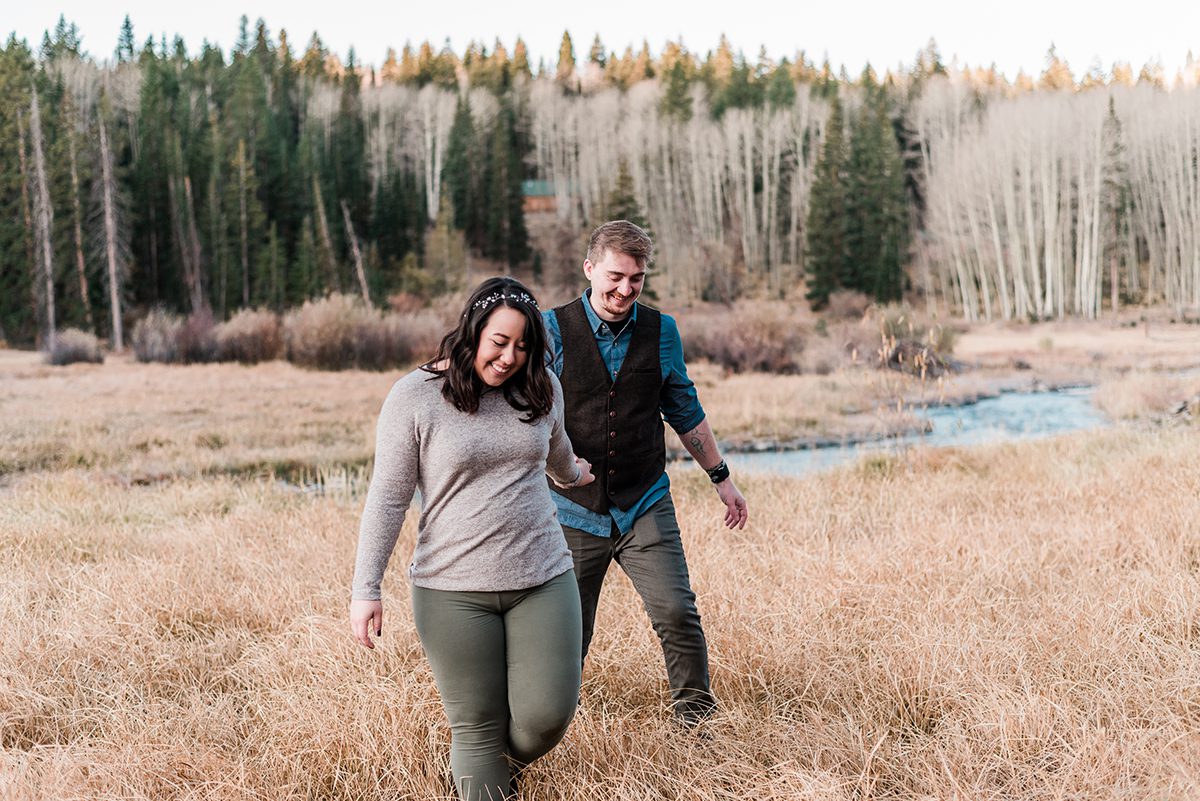 Build Trust
Along with the time to practice, one of the biggest reasons you need an engagement session is that this time together builds trust. You may already trust me through the process because of my portfolio, reviews, and years of experience, but it's a whole new level to actually work with me! By seeing exactly how I work, all the behind the scenes, and loving the images that come out on the other side, you'll feel all stress melt away about photos on the wedding day. The little moments we capture at your engagement session will reassure you about the many moments I'll document on the big day. You may have a lot on your mind on your wedding day, but whether your photographs will turn out is not going to be one of them!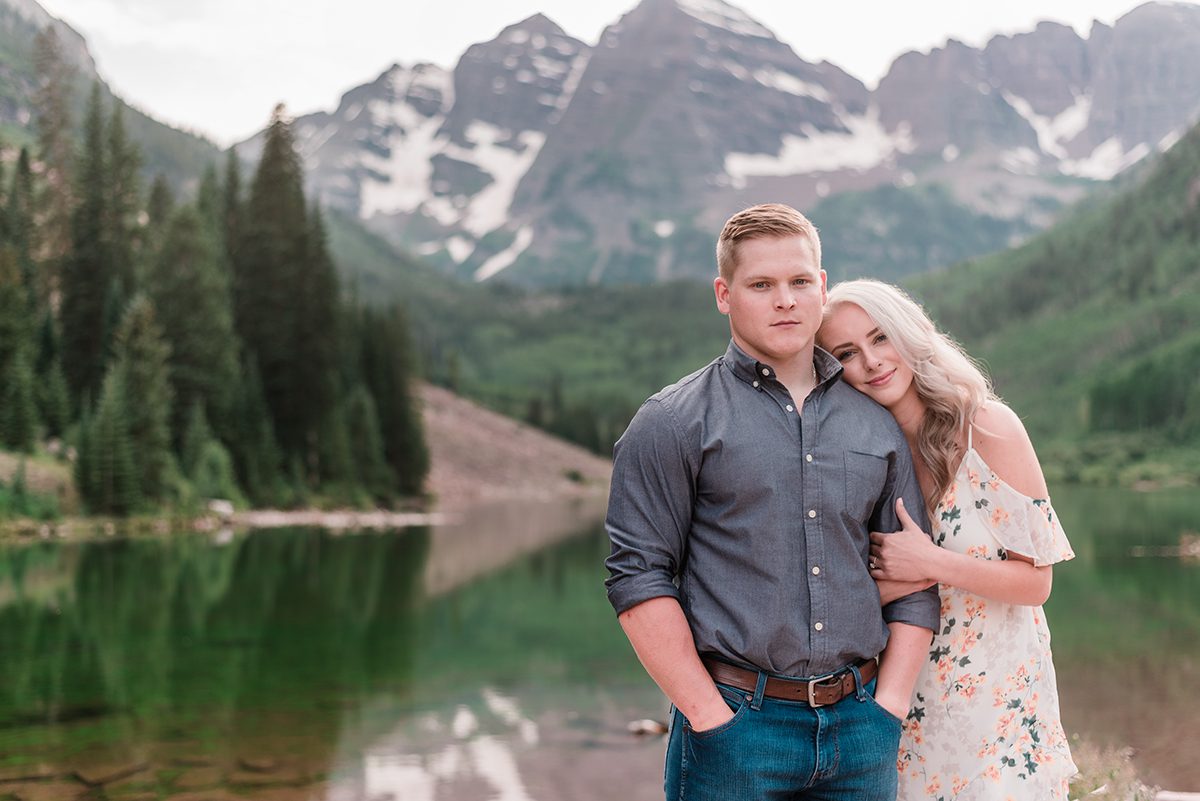 Get Comfy
Practice may make perfect, but another of the key reasons you need an engagement session is to get comfortable. As I said, so many of my couples tell me they feel awkward around a camera or they always look terrible in photos. Many a man has admitted they were not stoked about getting photos done. I've seen it all before, and I've proven them all wrong! My style involves making sure you're not stiff, awkward or uncomfortable. We'll have fun exploring a cool area, talk about your wedding plans and how you met all along the way, and even if I ask you to do a silly walk we'll all be laughing the whole way (which is actually the point!) Plus I don't mind grabbing a beer together beforehand if it helps haha. Realizing that you can look great in your photos and knowing just how fun the session ended up being will once again take stress off the wedding day!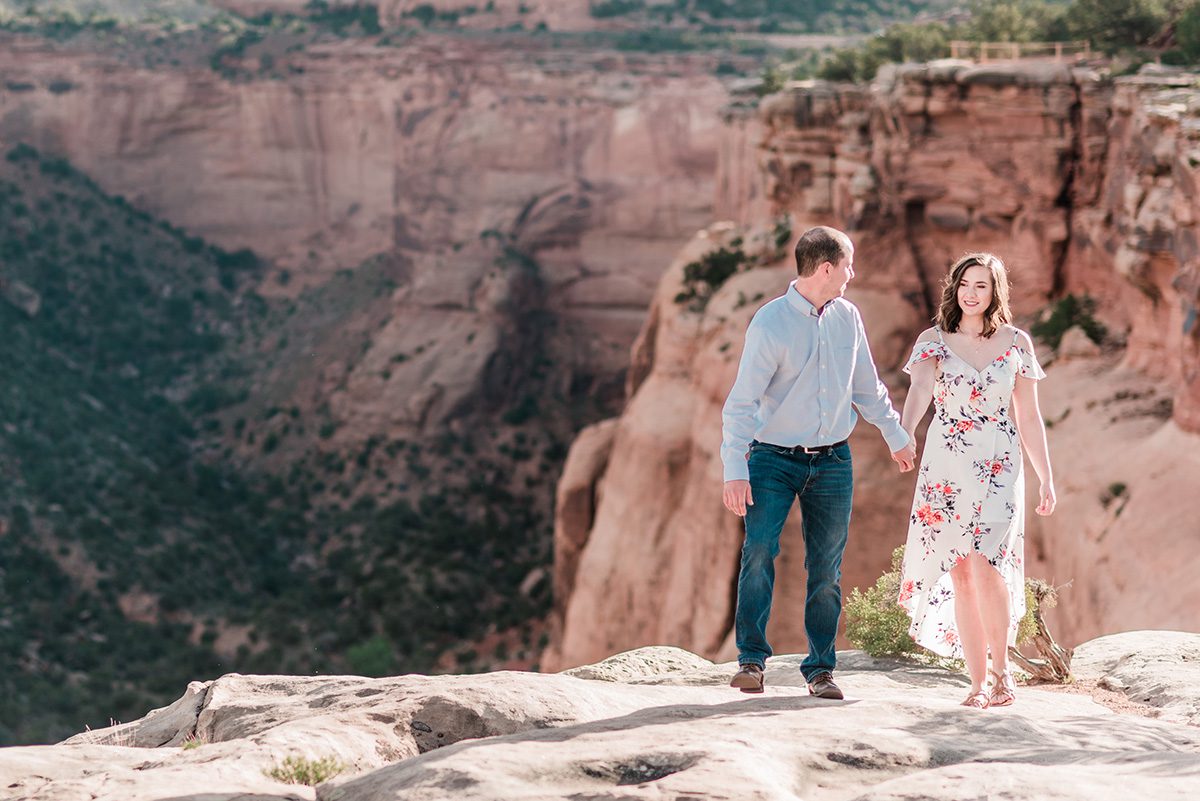 Beautiful Images
I wouldn't be a photographer if I didn't of course mention that one of the biggest reasons you need an engagement session is the beautiful images! Whether you are including them in save the dates, you want a welcome sign to your wedding reception, or you just want some professional photographs for yourself and your wedding website, these images will be something you treasure forever. Sure your wedding photos are a beautiful documentation of the day you get married, but the season of life of being engaged is something to celebrate too! You can dress up in clothes that are more "you" than wedding garb is (as much as we all love our dress, it's not exactly everyday clothes, let's be honest.) and we can capture your love in a setting that is meaningful to the two of you. Whether we go hiking and finish the session around a bonfire, or we find a bookstore for you to cuddle in a corner of, these images are meant to capture this part of your journey.
If you're interested in just getting engagement photos done with me, I totally do that too! Click here for more info. Curious about full wedding info? Click here!