Several of my weddings this past 2017 season had kids running around, dancing on the dance floor, playing yard games, and more. Reflecting back has made me think about the ways the weddings I documented went about being kid-friendly, and I want to share those tips for planning a kid-friendly wedding with you!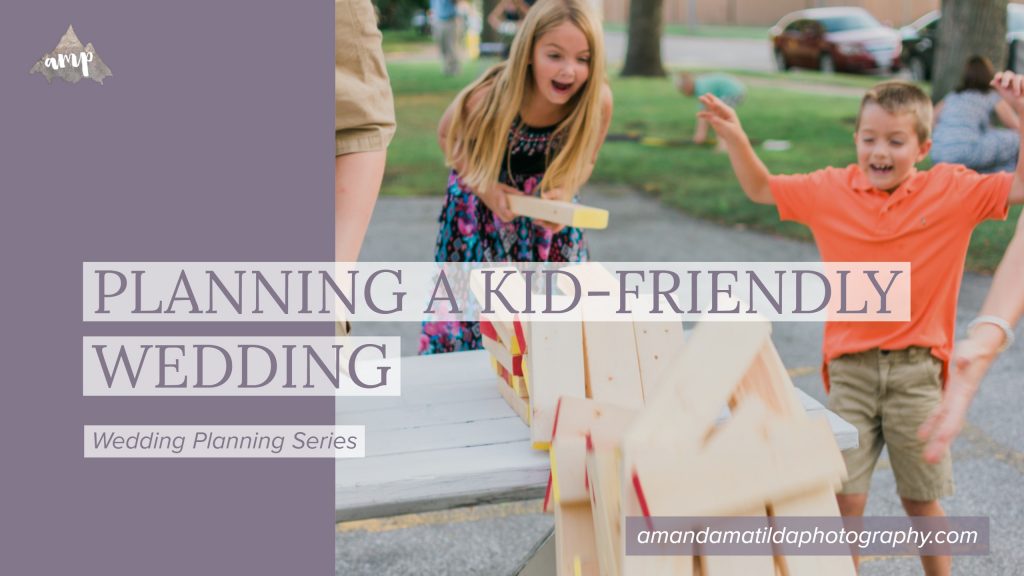 Planning a Kid-Friendly Wedding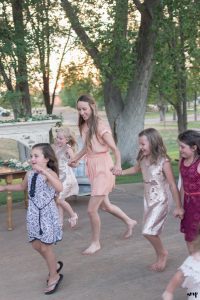 Space. One great way to make your wedding kid-friendly is by having your reception in a space that has a lot of room for play. Whether you're hosting an outdoor reception with a huge yard to play in, or a party in a ski resort with a big dancefloor, it's a good idea to have space for the kiddos to run around and get their energy out in a space where you only need one or two adults to oversee.
Entertainment. This one is a tip where you can really be creative. You could choose a kid-friendly DJ who can play the latest Disney/Pixar hit songs during cocktail hour when the kids need to get their wiggles out but adults aren't really ready to dance. I've had couples provide yard games like giant Jenga, corn hole, and yard Yahtzee — all huge hits with the kids! Even having a specific table or two at your reception for coloring books can be a great way to keep the kids busy and entertained during the night.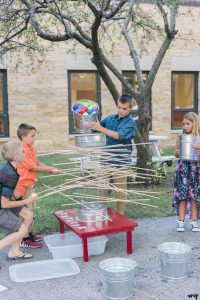 Food. If you're planning your wedding knowing you want the event to be kid-friendly, don't forget the food choices you're making! Kids (most likely) won't want to eat lobster or fancy vegetables.
One wedding I had the privilege of capturing went all kid-friendly and served BBQ, mac and cheese, and mashed potatoes! The kids weren't the only ones loving that meal. I know Eric's and my choice of breakfast for dinner at our reception was a hit with adults and kiddos alike. Even if you only decide to have a kids meal for the few kids in attendance, it's important to think about the menu for the children involved.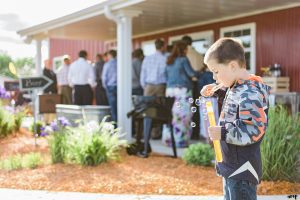 Childcare. Some couples want to plan a kid-friendly wedding that is still quite upscale. You can totally have the best of both worlds! Work childcare into your budget to give your adult friends the ability to come with the whole family and still enjoy themselves kid-free for a few hours. You can have a kid's menu with the children's area and leave the main reception area as elegant as ever.
I hope these tips help you as you start planning a kid-friendly wedding! If you have any extra tips, leave them in the comments below and help out other couples in their planning!
xo,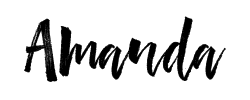 Looking for more?
Serving Grand Junction, Colorado and the full western slope, amanda.matilda.photography is committed to helping couples during this stage of life with wedding planning blog posts, a new western slope wedding venues series, and of course offering premiere wedding photography that includes engagement session, wedding album, digitals and more!