DJ's play an important role in your wedding reception. Some even help oversee the ceremony, so you need to make sure you love what they do and they are the perfect fit for your celebration! Music keeps people having fun even in the lulls of the day, and your DJ is so important in keeping the night's activities moving along. Today I'll be discussing some essentials; remember these questions to ask your DJ before you book!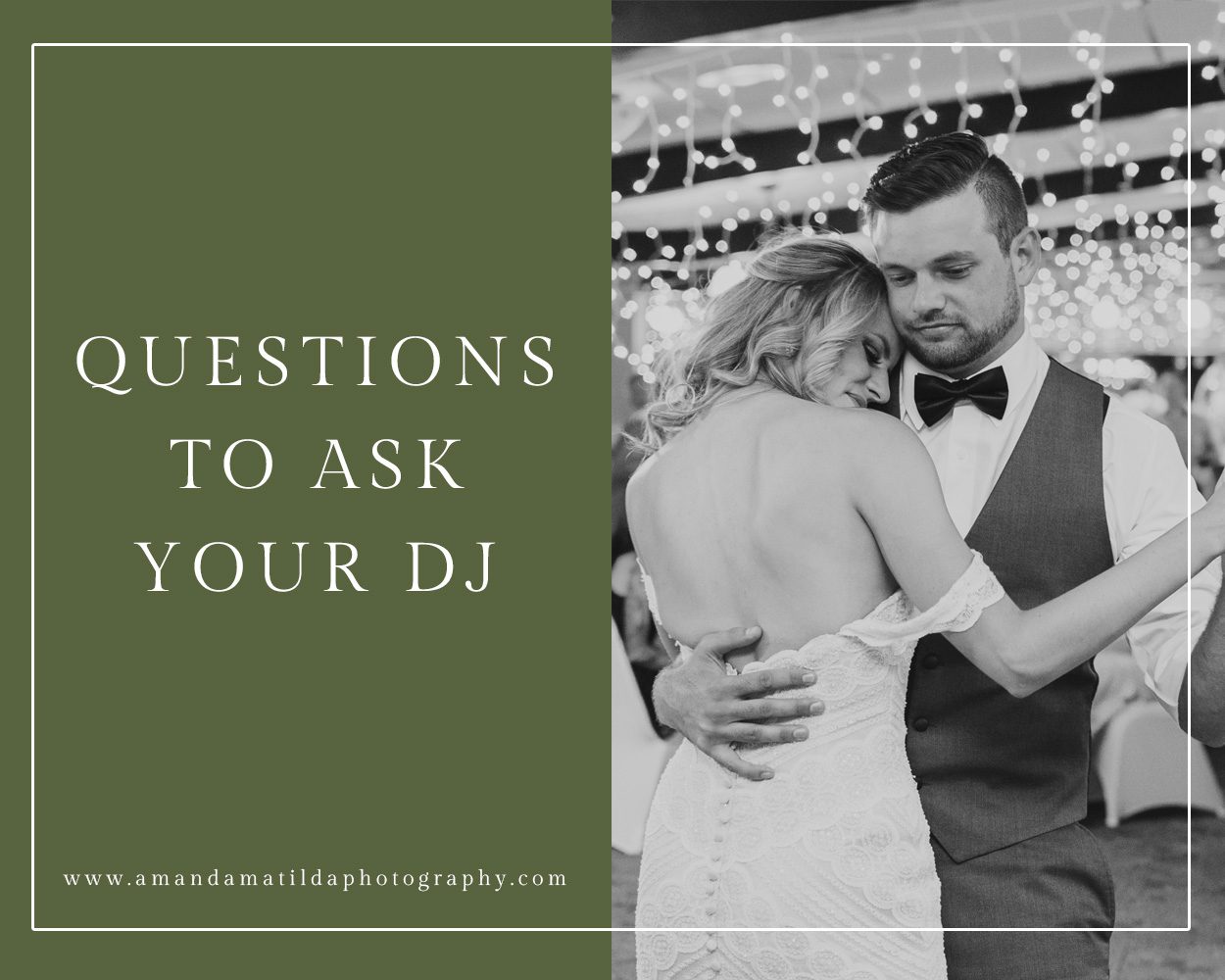 Remember These Questions to Ask Your DJ!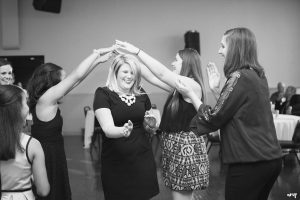 Exclusivity. Will the person you're meeting with be the DJ at your wedding? Do they do more than one wedding a day?
Extras. Do they provide any special extras such as a photobooth, wireless mics for the ceremony, or video screens? What do they cost?
Song lists. There's a lot in this one! Will they allow you to choose the music or do they play what they want? Can you submit a "do not play" list to them? Are the songs you want available to them? Are they limited by genres or smaller library? You definitely want a DJ with an extensive music library! Do they have the experience and style to help you add to your song list if you need? You should click with your DJ so they can help fill in any unforeseen holes with your style music!
Backup. Do they have a backup plan if they're unable to make it? What if their equipment breaks or malfunctions – is there a plan?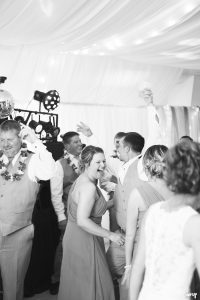 Experience. How many weddings have they done as DJ? Do they have past couples you can talk to for reviews?
Party. How do they handle getting the party going? What is their personality like with crowds? Your DJ needs to be fun, energetic and be able to keep people having fun and still excited!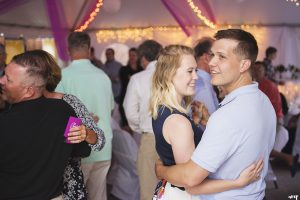 Timeline. Your DJ often keeps the party moving throughout the night. Do they work with others on the timeline? Are they able to ensure you get through all the important events before the photographer's coverage ends? Make sure they play well with others!
Music is one of the key parts of your wedding reception. It sets the mood, gets people excited to celebrate, and keeps people having fun on the dance floor while you mingle with guests! DJ's are essential to keep the night's activities moving at a good pace and should be experienced at keeping timelines moving just right. Most importantly of all, make sure that they are a good fit with the two of you and with your celebration plans, and that you're getting exactly what you want within your budget!
xo,