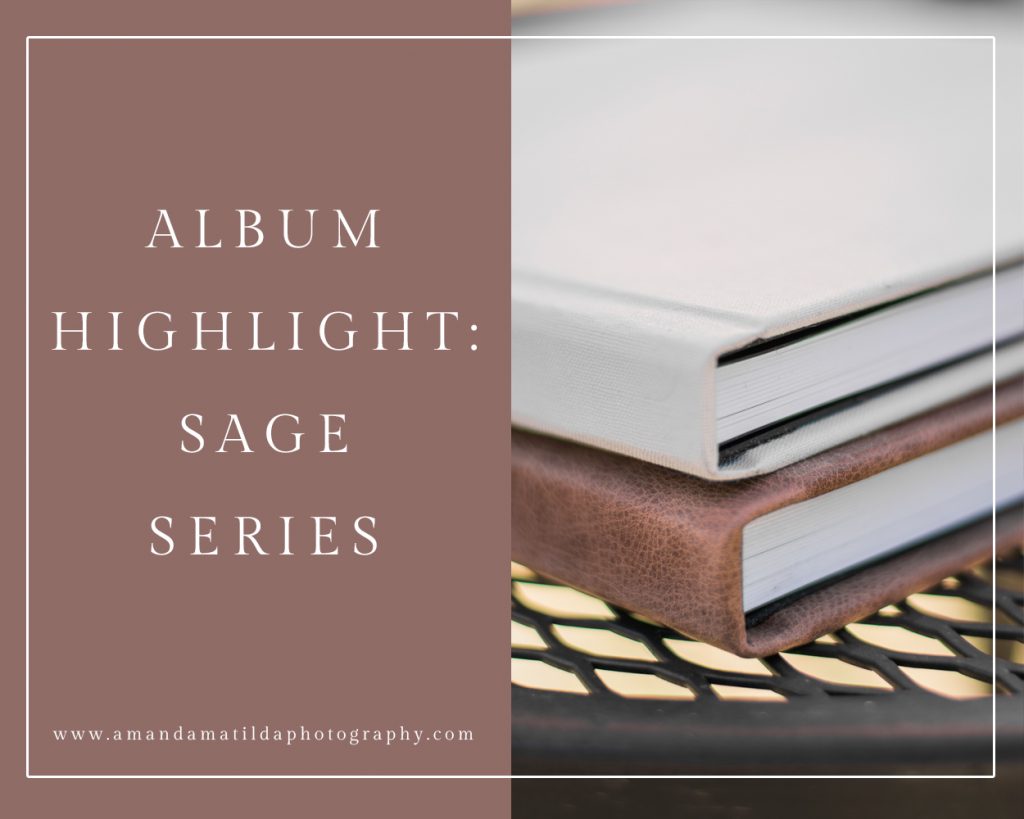 Album Highlight: Sage Series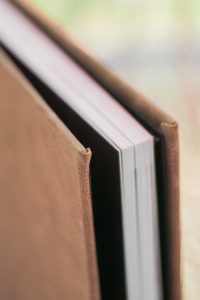 If you've been following along this year, you'll remember that I've begun a mini-series here on the blog highlighting some of the products included in my wedding collections! (Take a peek at the Guest Book highlight here – the Mesa Series here – or the big Aspen Series album here!) Today I'm talking a little bit about our smallest book, the Sage Series.
Our Sage Series Album is my lower-end album. Compared to the bigger books, this album has thinner pages but are still of archival quality that is meant to last! Cover designs include a few choices of linens and leathers. To the right you can see a demonstration of the size differences between album series. As you can see, it is the smallest and more economical for smaller weddings!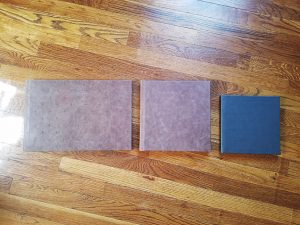 This album comes with my Sage Collection, which is perfect for intimate celebrations or couples looking for smaller coverage. The Sage Series album is only 8×8 making it the smallest in the album series I offer, and contains 20 spreads.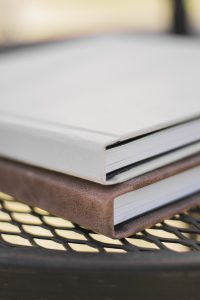 If you're interested in seeing any of the books I offer, I'd love to meet you for a consultation to show them off! Wedding albums are one thing that my clients love about their experience. It is so essential to have tangible photographs from your big day!
Contact me here if you're interested in learning more!
xo,