Normally when preparing a blog post from a wedding I've documented, I reflect back on the day and pick a moment that really stands out from the day to begin with. I'm finding that really difficult with Ryan & Kensie's elopement in Crested Butte, though. Every moment was such a joy, and filled with love, that it's hard to hone in on anything.
As with many elopements, they came from states away, so I first got to meet them as I walked into their rental house on Mt. Crested Butte. I was introduced to parents, grandparents, sister and of course their two kids. You see for Kensie and Ryan, their commitment to forever was nothing new. They have been together for eight years, and have two beautiful little kiddos together. 
After life diverting their wedding plans a couple of times, they decided to do a wild elopement in Crested Butte. Something simple, yet beautiful, and still a unique celebration of their official marriage. We found a spot just outside town with a beautiful view of the mountains (something Kensie hadn't seen before this trip!) where they would promise to forever.
Kensie's dad walked her down the trail "aisle" to Ryan and their kids. They exchanged their vows, and some of the guests cried. It definitely felt like a "FINALLY" kind of moment! After the ceremony the two signed their marriage license in the back of my Subaru, which just felt pretty fitting for their Colorado experience!
Following the legalities, the three of us trekked over to Calico Queen, the tattoo parlor, where they got matching tattoos on their ring fingers! I was so stoked to capture this part of their celebration, I can't even tell you. Finally we ended the evening with a cake cutting back at their rental before their group left for their dinner reservations to close the night. It really was such a beautiful day of celebration and a phenomenal way to tie the knot in my opinion! Kensie and Ryan, thank you so much for inviting me to document everything! Take a peek at some of my favorite moments: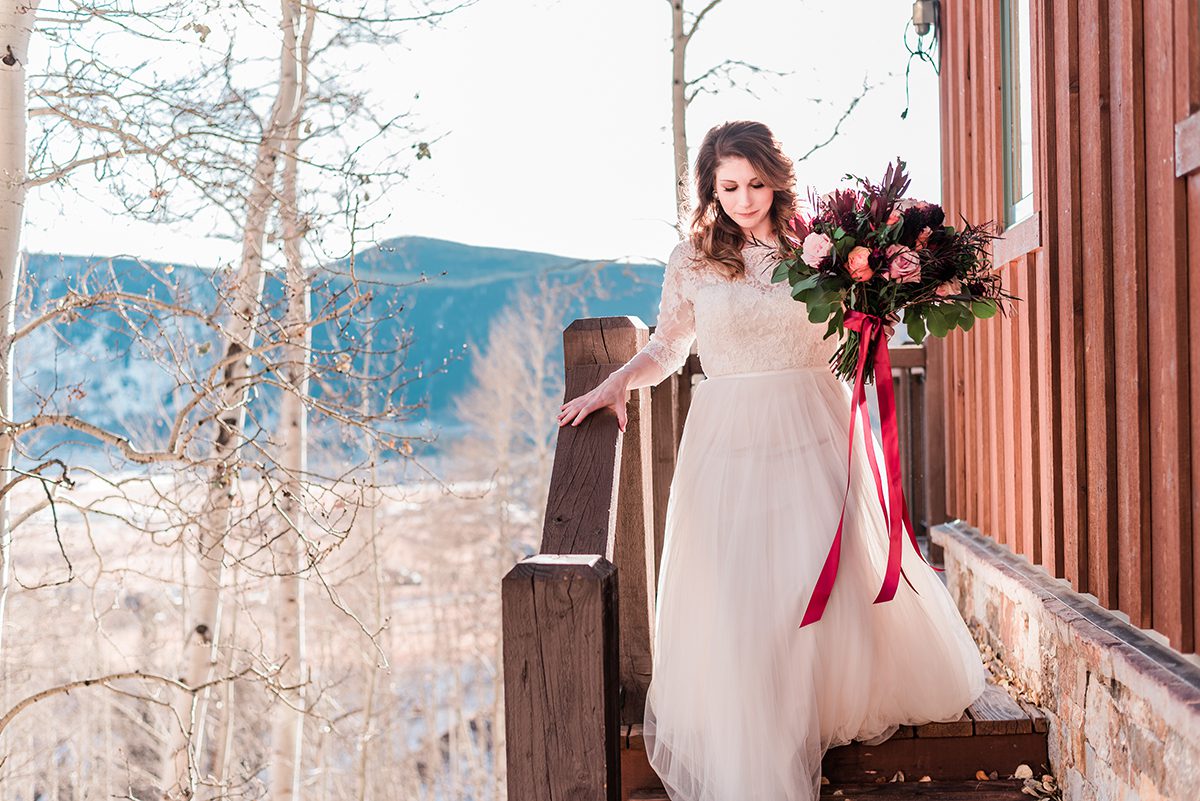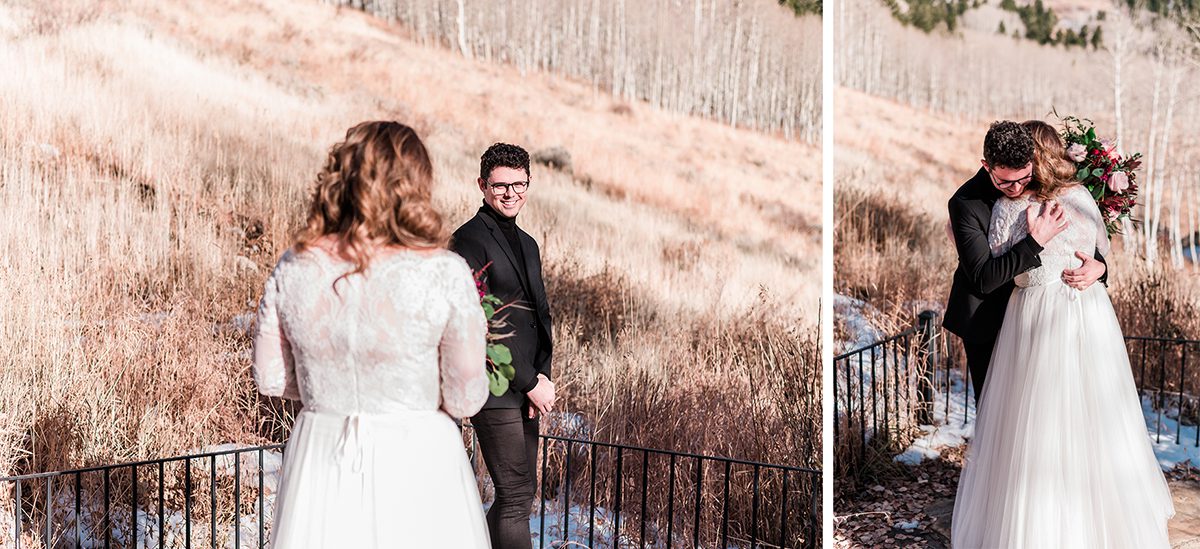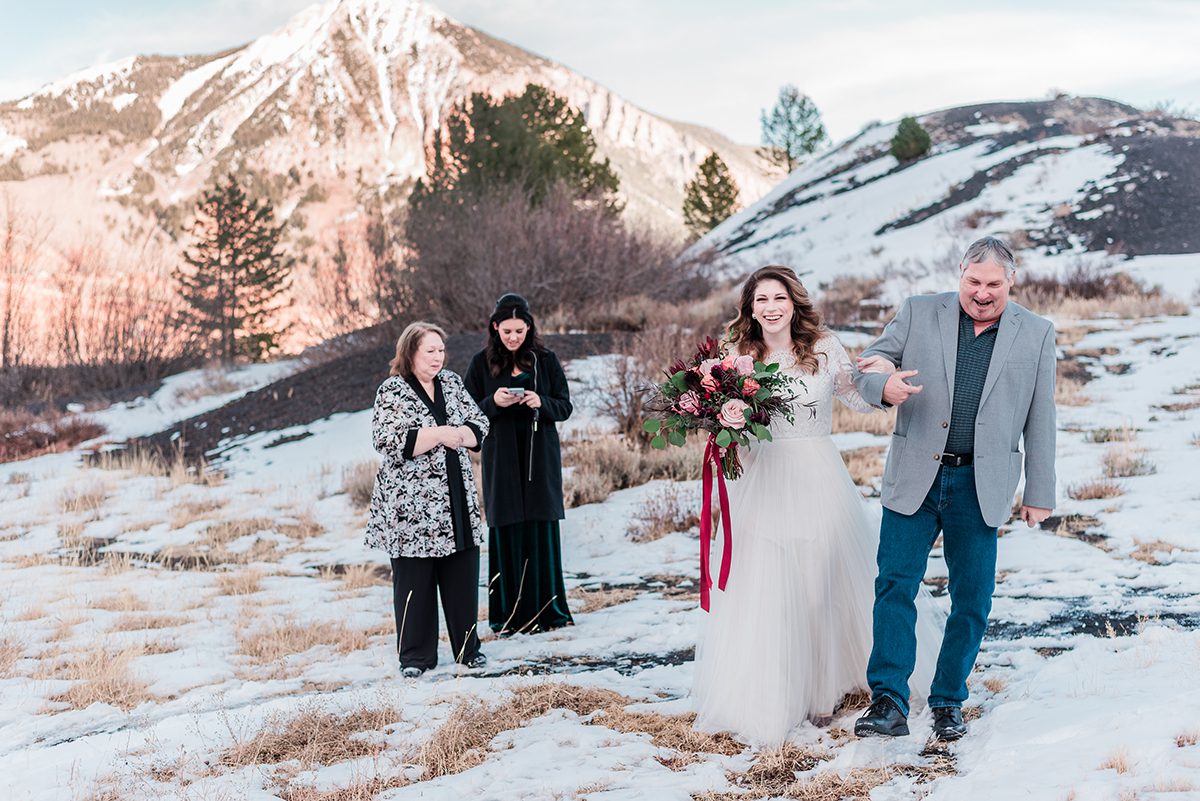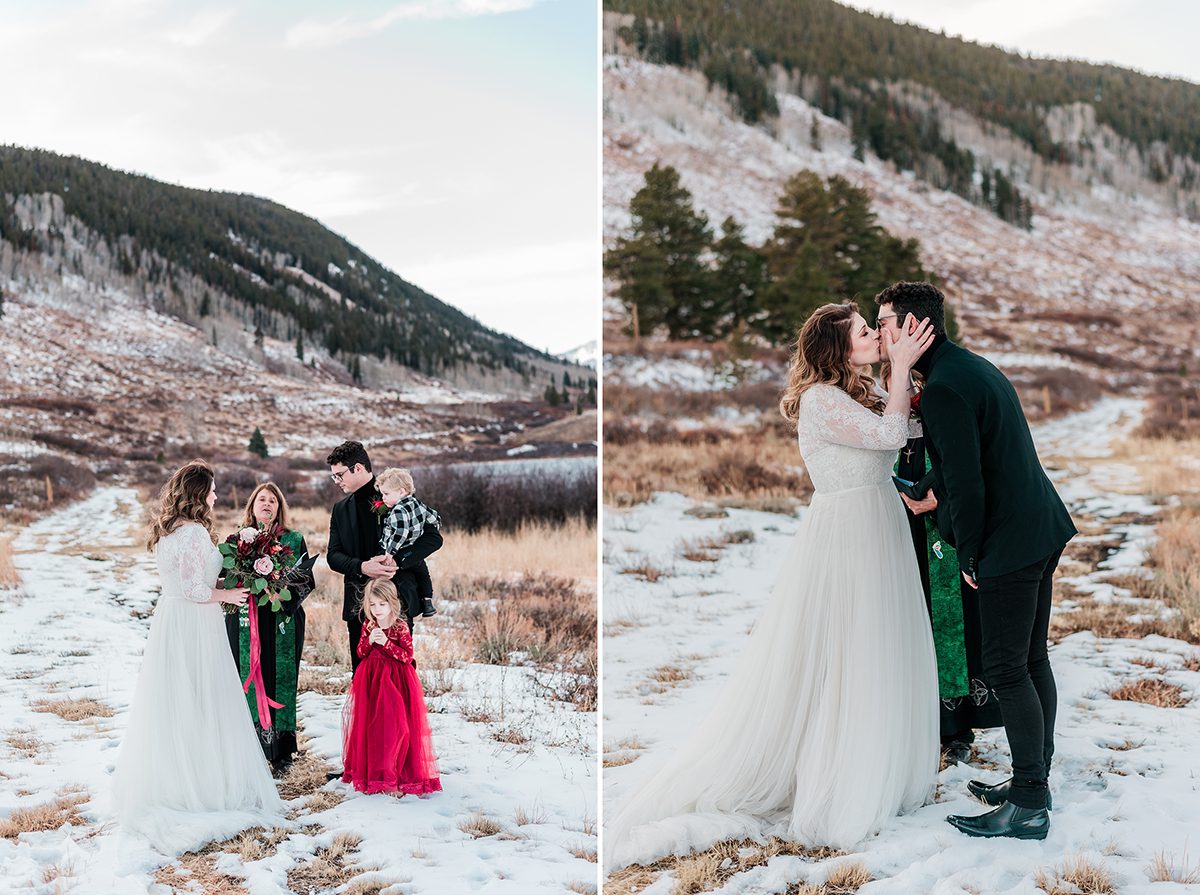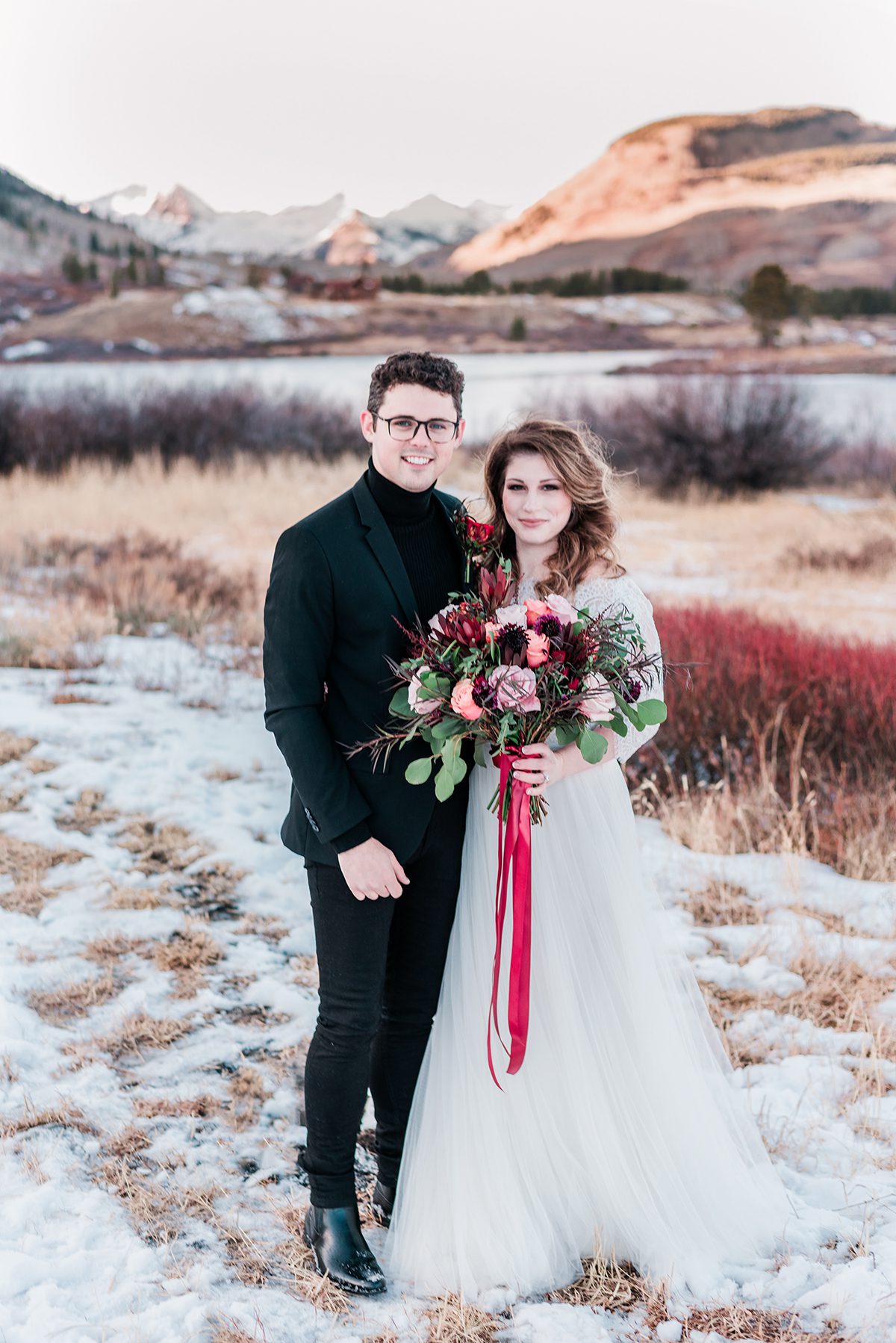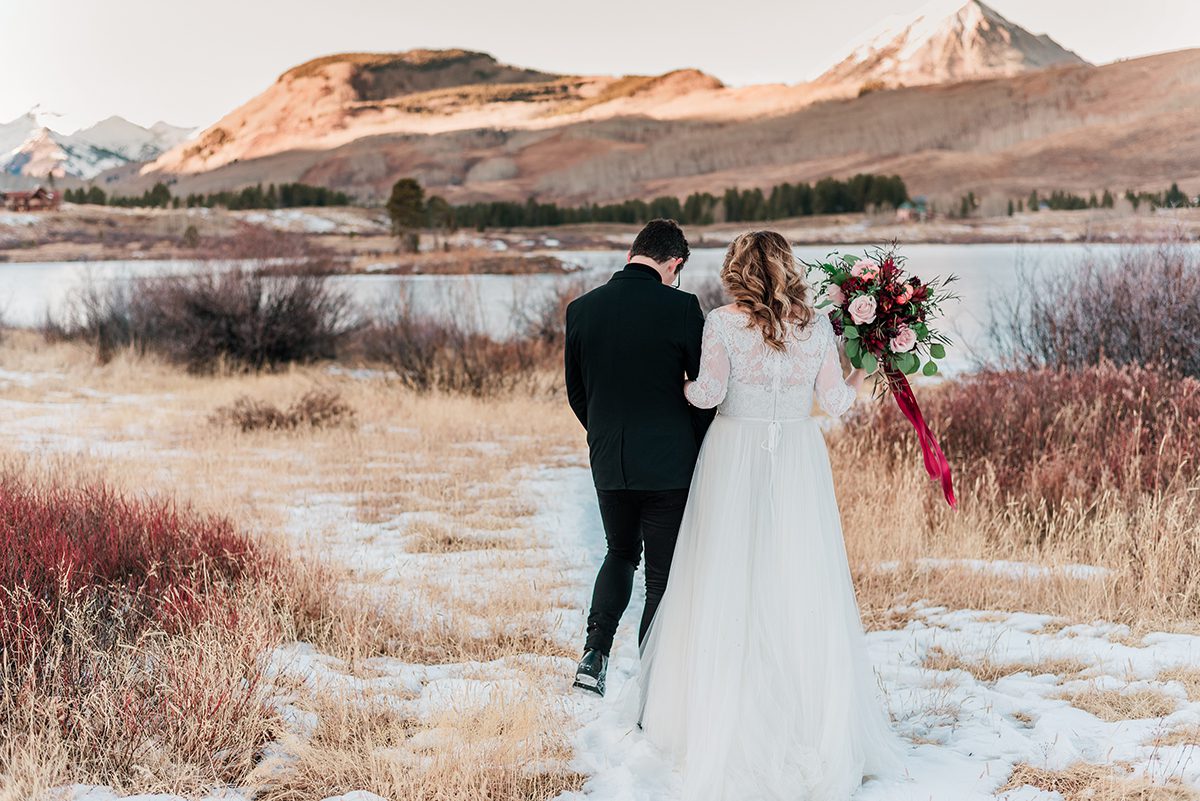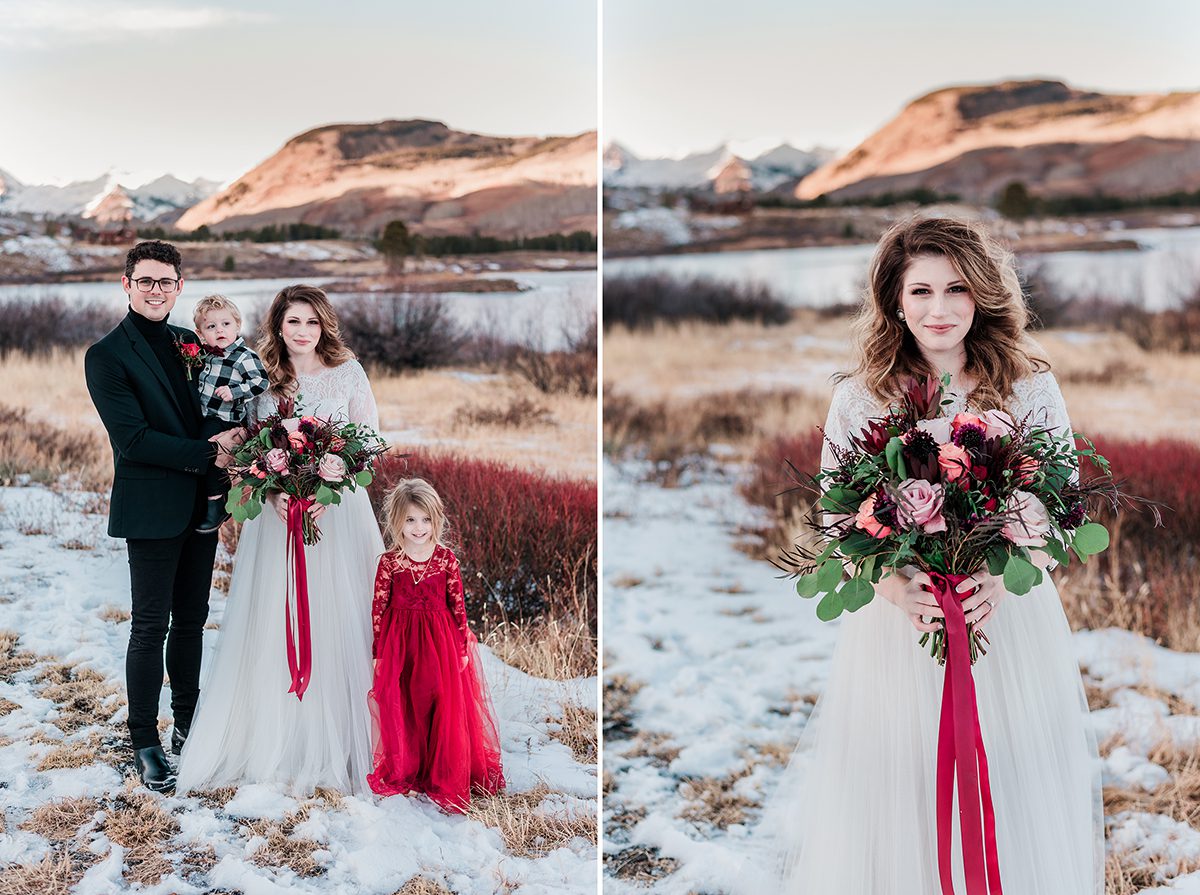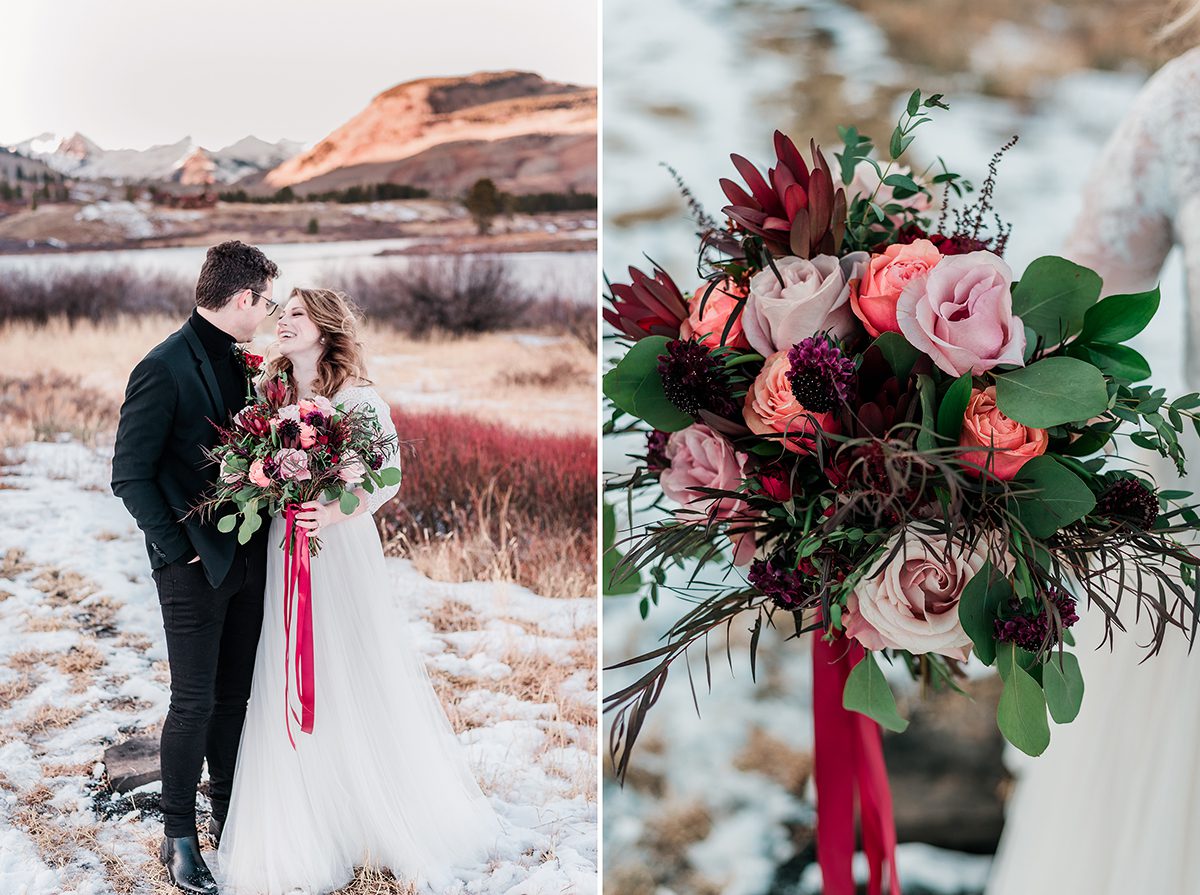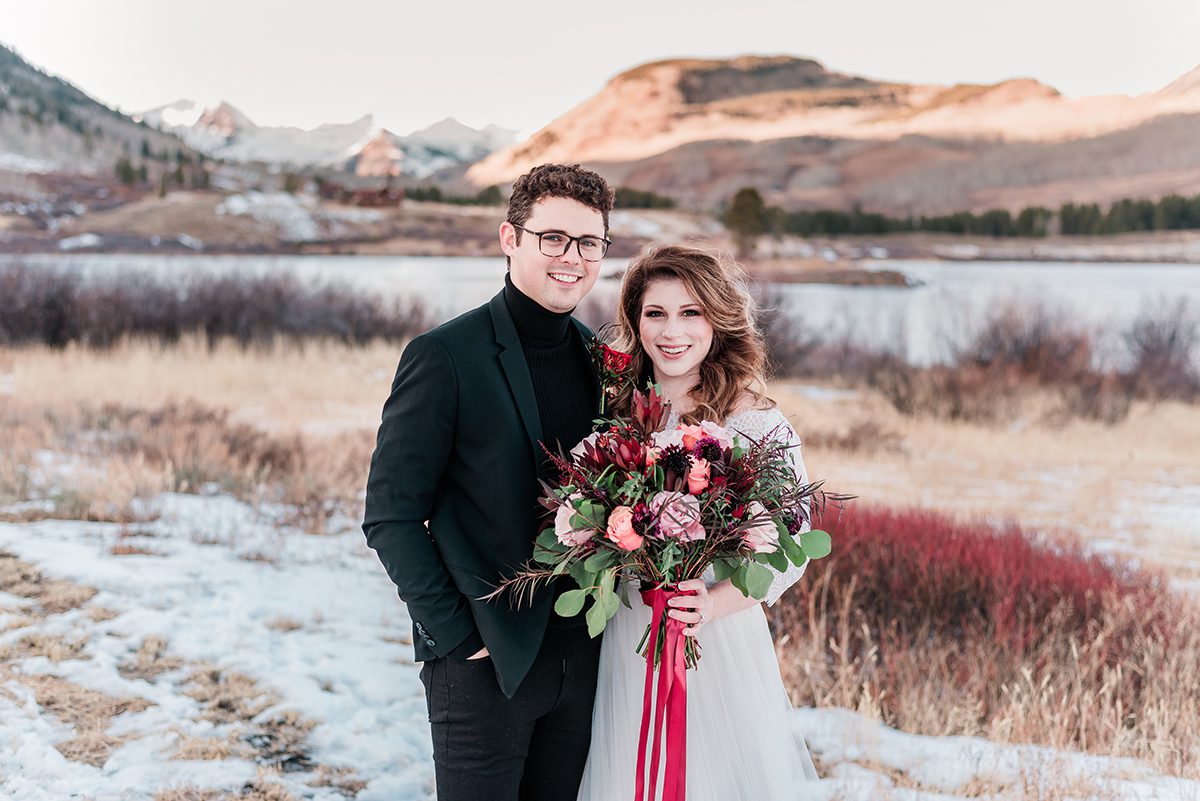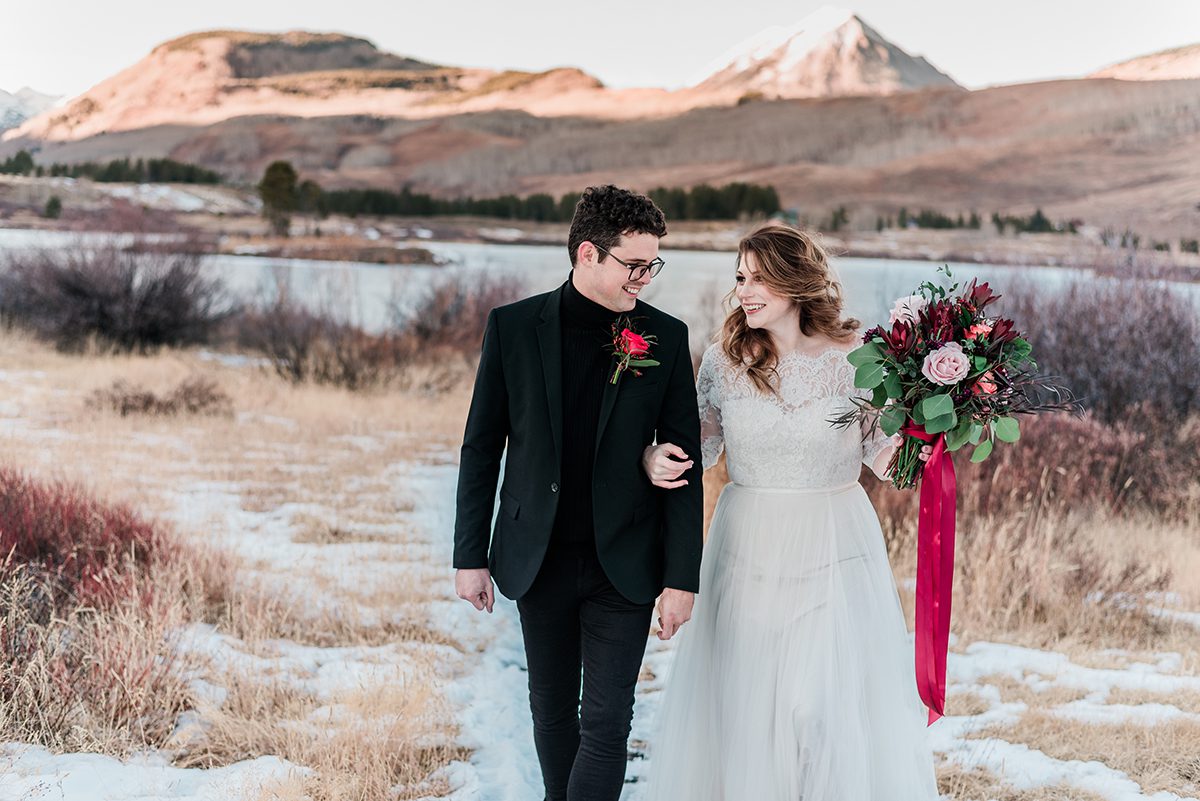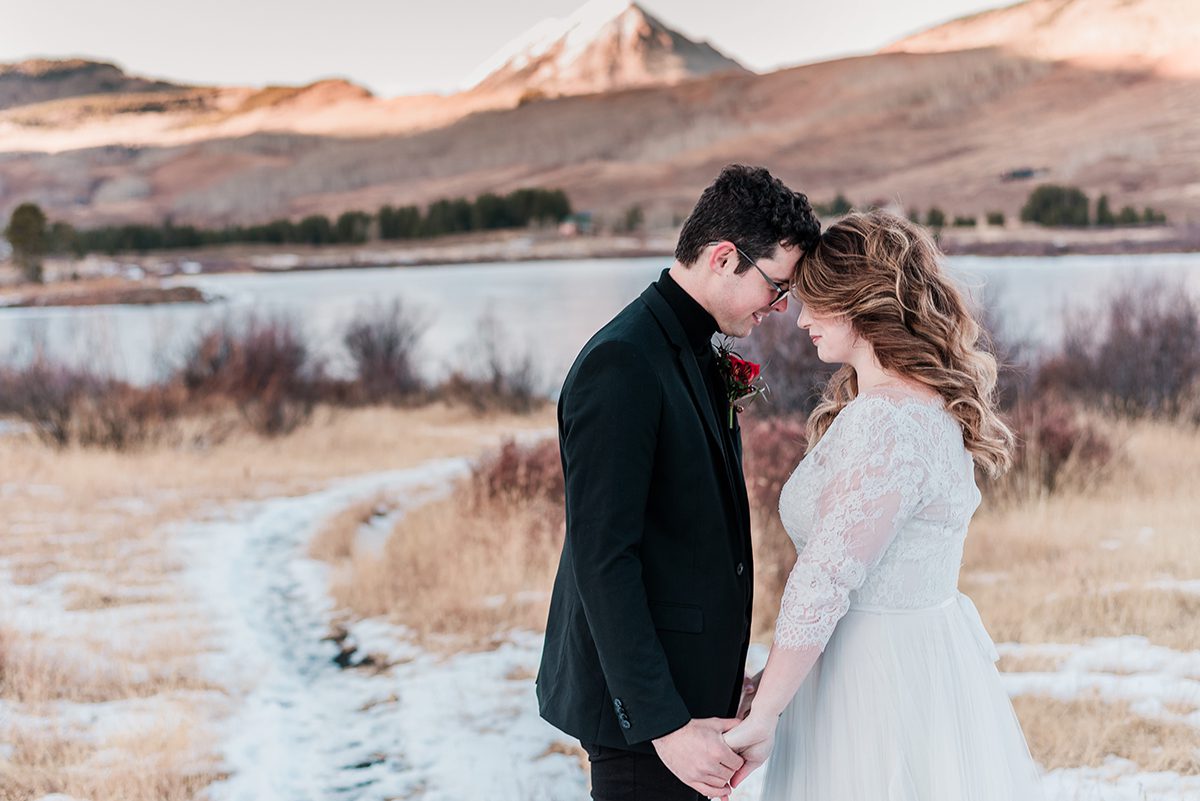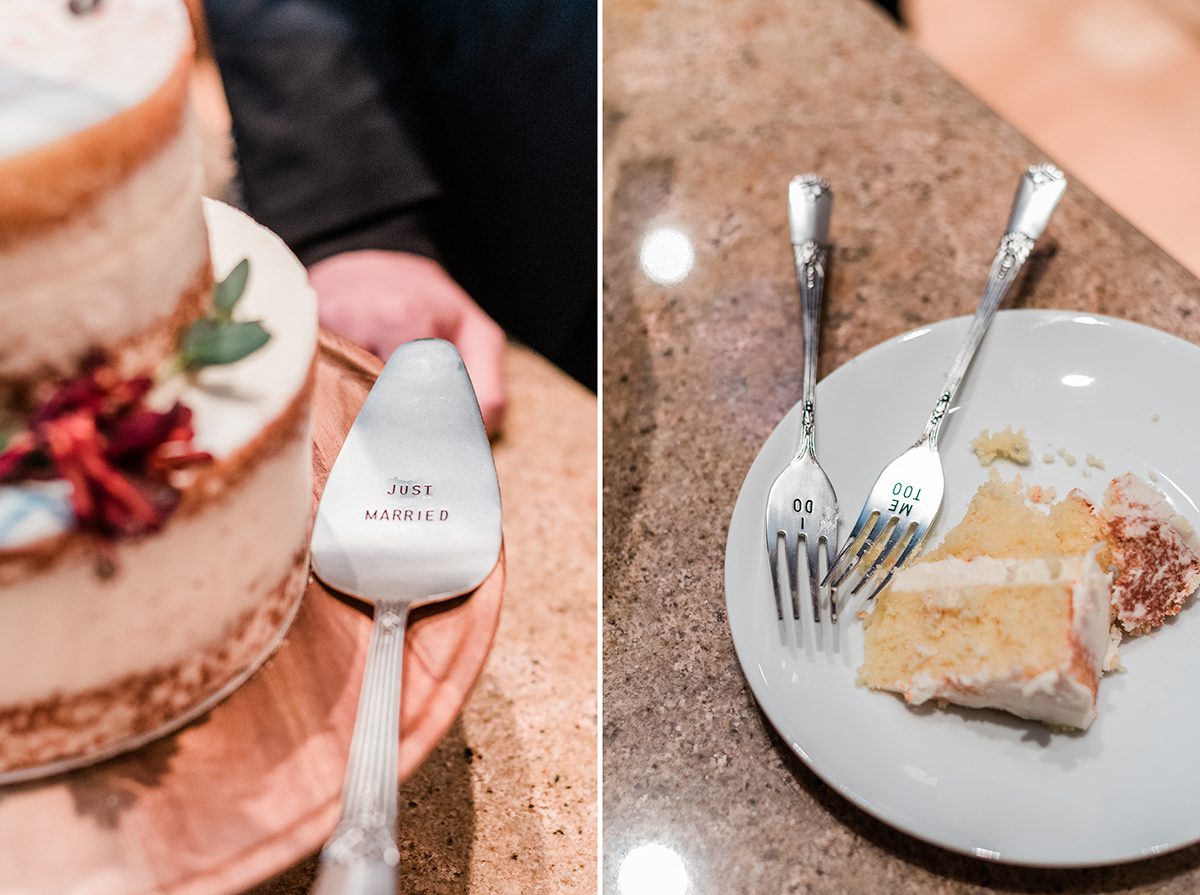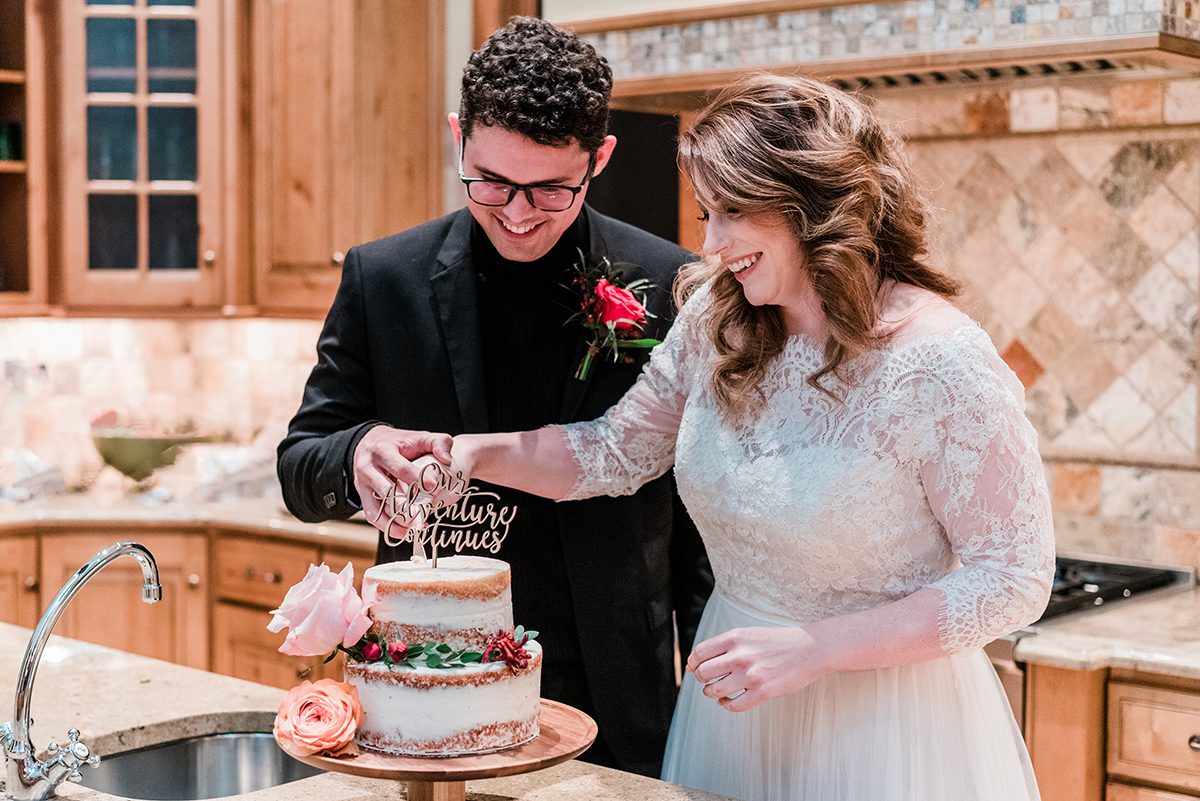 Vendors:
Tattoos: Calico Queen Tattoo
Hair/Makeup: Natalie Duke Beauty
Flowers: Misty Mountain Floral