Ryan and Samantha were absolutely giddy with love for each other throughout their entire Montrose Botanic Garden elopement! It was such a joy to watch Samantha quiver on the edge of giggling as they listened to Carolyn their officiant recount their adventures together (including their proposal in Greece!), anxious to finally say their I do's.
Their story started back in their home state — Huntingdon, PA to be exact. Samantha was waitressing her senior year of college at a local pub. One spring evening, Ryan showed up at the pub to play music with a well known local musician. Samantha noticed Ryan noticing her from the bar as she ran food and drinks to the various tables. However, Ryan was unaware of this as he was falling in love with the mystery waitress. Samantha ran home to change at the end of her shift, and returned to the pub with a few of her girlfriends to listen to the band. Ryan noticed Samantha walk in the door, but he thought this beautiful women was a different girl! He thought to himself, "I've fallen in love with two women tonight." Unbeknownst to him, she was of course the same woman.
During Ryan's set breaks he talked to Samantha and they enjoyed each other's company. However, Samantha's friends wanted to leave before she was ready. Samantha, though clearly done with her drink said, "But wait I still have one last sip," as she continued her conversation with Ryan. Not long afterward, Samantha's friends dragged her toward the door. But before Samantha left she spun around to the bar, grabbed a coaster, and wrote her phone number down. Then she walked back across the pub to hand her number to the handsome man before leaving. They texted until 4:00am that evening and haven't looked back!
Ryan knew Samantha was the one as soon as he saw her in the black dress she wore restaurant the night they met. One the way home he told Chris, " I know this is crazy but I think she is the one." Samantha knew Ryan was the one two weeks after they met. She had gone to Ryan's on a Sunday evening and he grilled her dinner. They had a romantic evening and the next day she had to leave for class. Ryan sent her off with coffee in a Mickey Mouse mug and a banana. Sitting in her car with this simple gesture of kindness, she knew he was the one.
Two years after Ryan and Samantha had been dating, they planned a big trip together to Greece. Samantha had a feeling before the trip that Ryan might propose because it was such a big moment in their relationship. However, when the trip came, she got so caught up in the fun and forgot all about this forethought. Toward the end of the trip, they were in northwestern Greece, visiting the Vikos Gorge and the Pindos mountains. They only had two nights to spend in this magical national park so they planned a big hike for the next day. Ryan called his mom the night before and told her tomorrow would be the day. Samantha was unaware and very excited for their next adventure. They trekked many miles over rigorous terrain at high altitude. Along the trek Ryan and Samantha stopped to take photos of wildflowers, mountain views, and critters.
They hiked over one mountain pass, realizing that Dragon Lake was across the valley below at the top of the next ridge. When finally reaching Dragon Lake, Samantha was so excited to search for the endemic newt that inhabits its waters. Ryan saw a grassy knoll that overlooked the lake and asked Samantha to go with him to the top. She said, "No wait let me find the newt first!" Ryan was excited and wanted to get Samantha to the top of the knoll because he knew that was where he would propose. Luckily, she quickly found the newt and took a few photos. 😉
At that point she finally agreed to go to the top of the hill with him. They reach the top of this seemingly grassy knoll and it is a sheer cliff on the other side. The wind was blowing and Samantha was nervous so she dropped down to her knees. She took in the surrounding views of Dragon Lake and the mountains below. Ryan said, "Don't worry" and helped her to her feet. At the same time he himself dropped down to one knee and said, "Samantha I have known for a long time that you were the one. Now this ring is my grandmother's ring, and when we can I will get you your own ring. I love you so very much. Will you marry me?" She of course said, "Yes!" They walked back down to the lake together and the cloudy skies opened up to shine radiant sunlight on the newly engaged couple.
The two were wed at the Montrose Botanic Gardens in an intimate ceremony with their dearest loved ones witnessing their vows. We followed the ceremony with photos of everyone in attendance who helped make their beautiful day so special! It was truly a joy to see Samantha and Ryan start their next big adventure! Take a peek at some of my favorite little moments from their Montrose Botanic Garden elopement: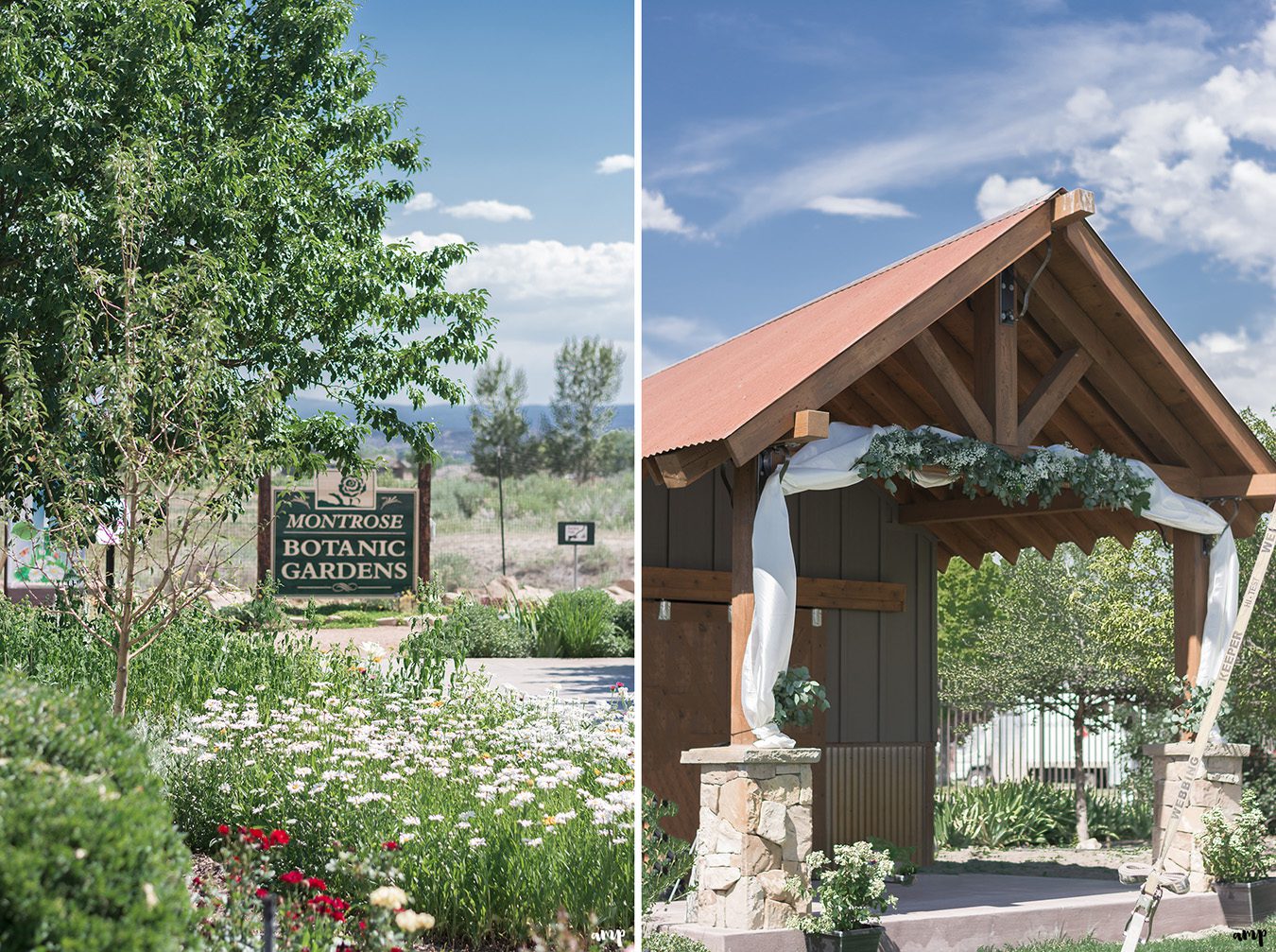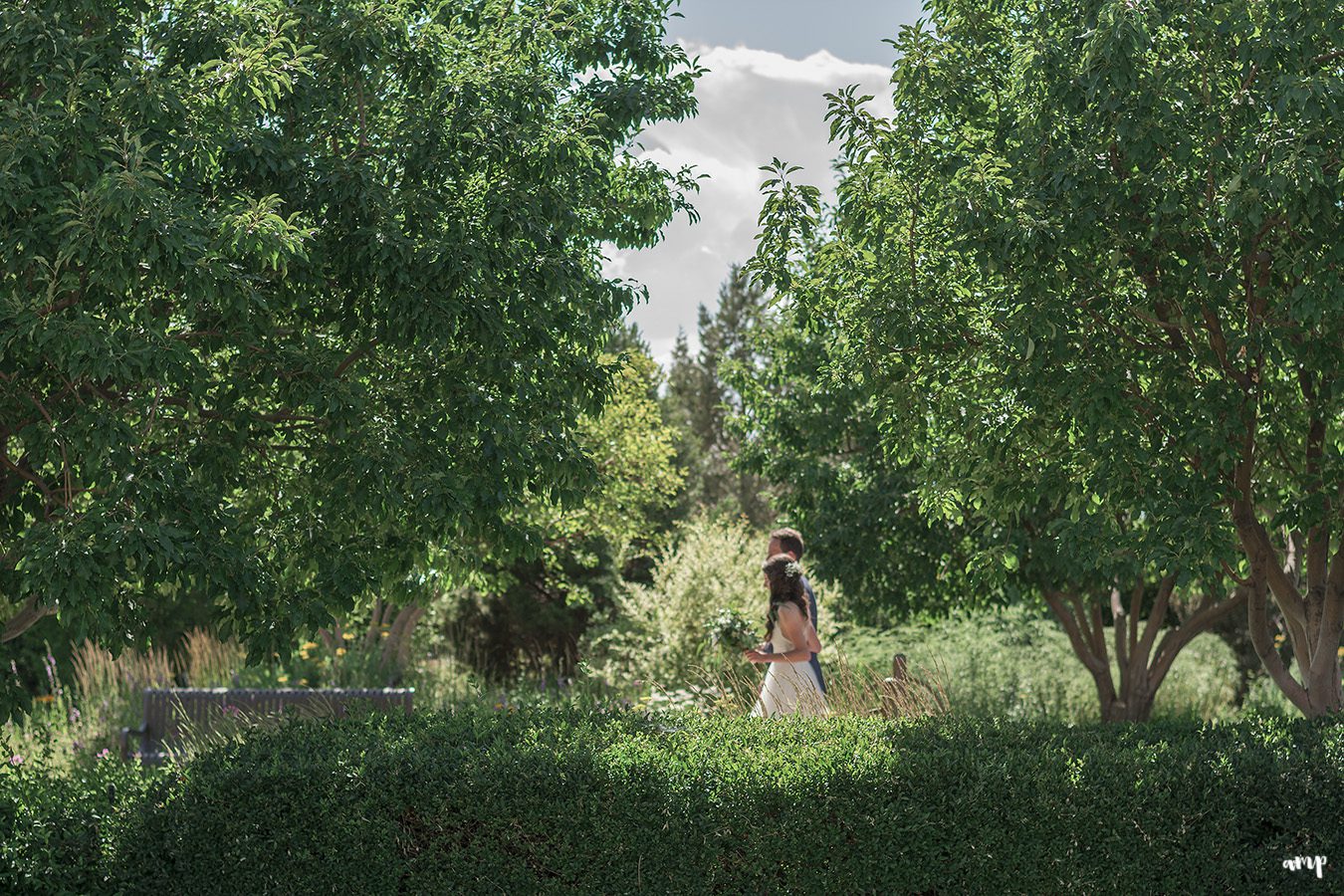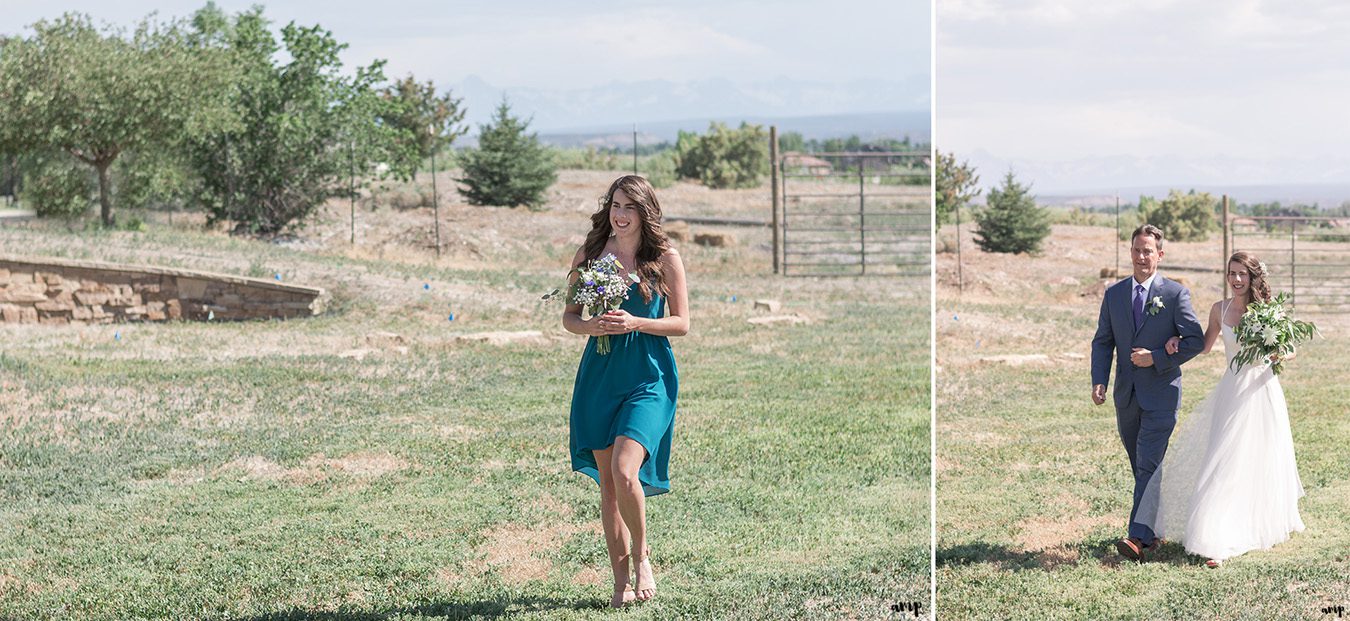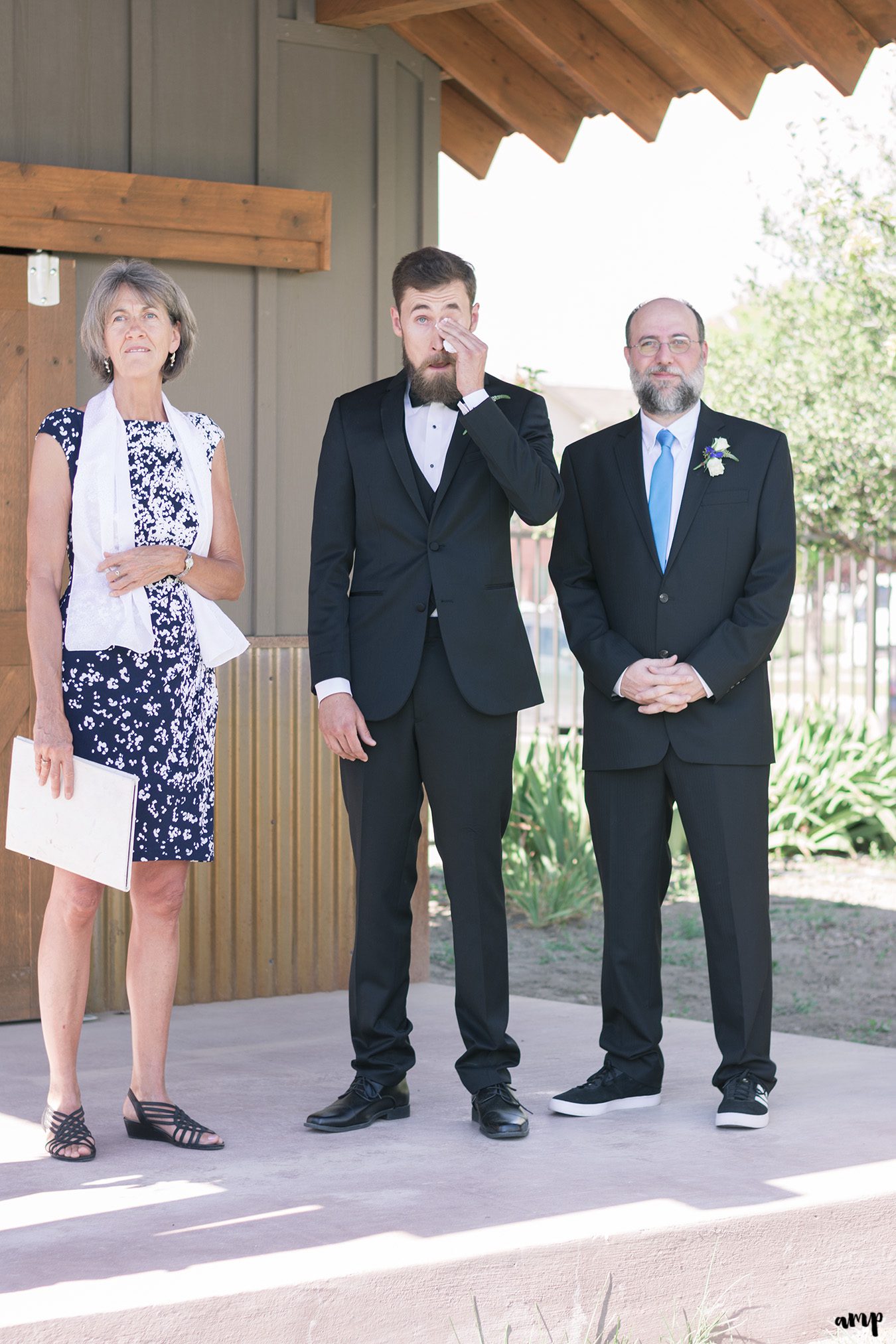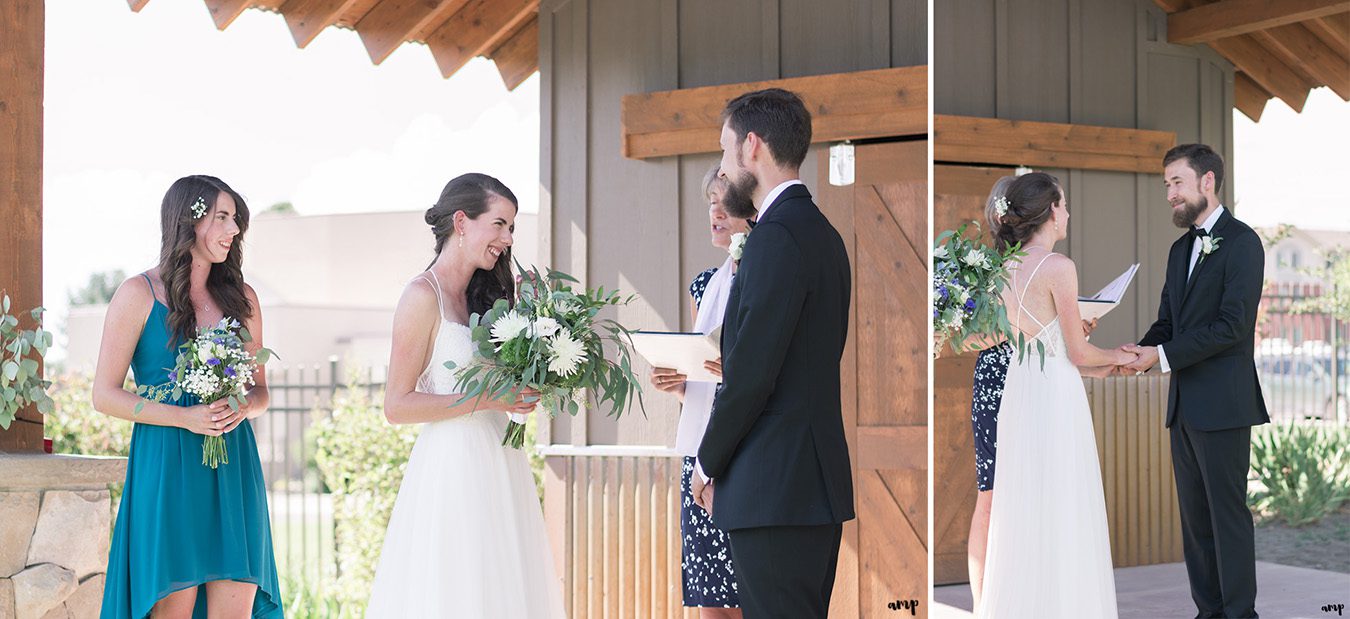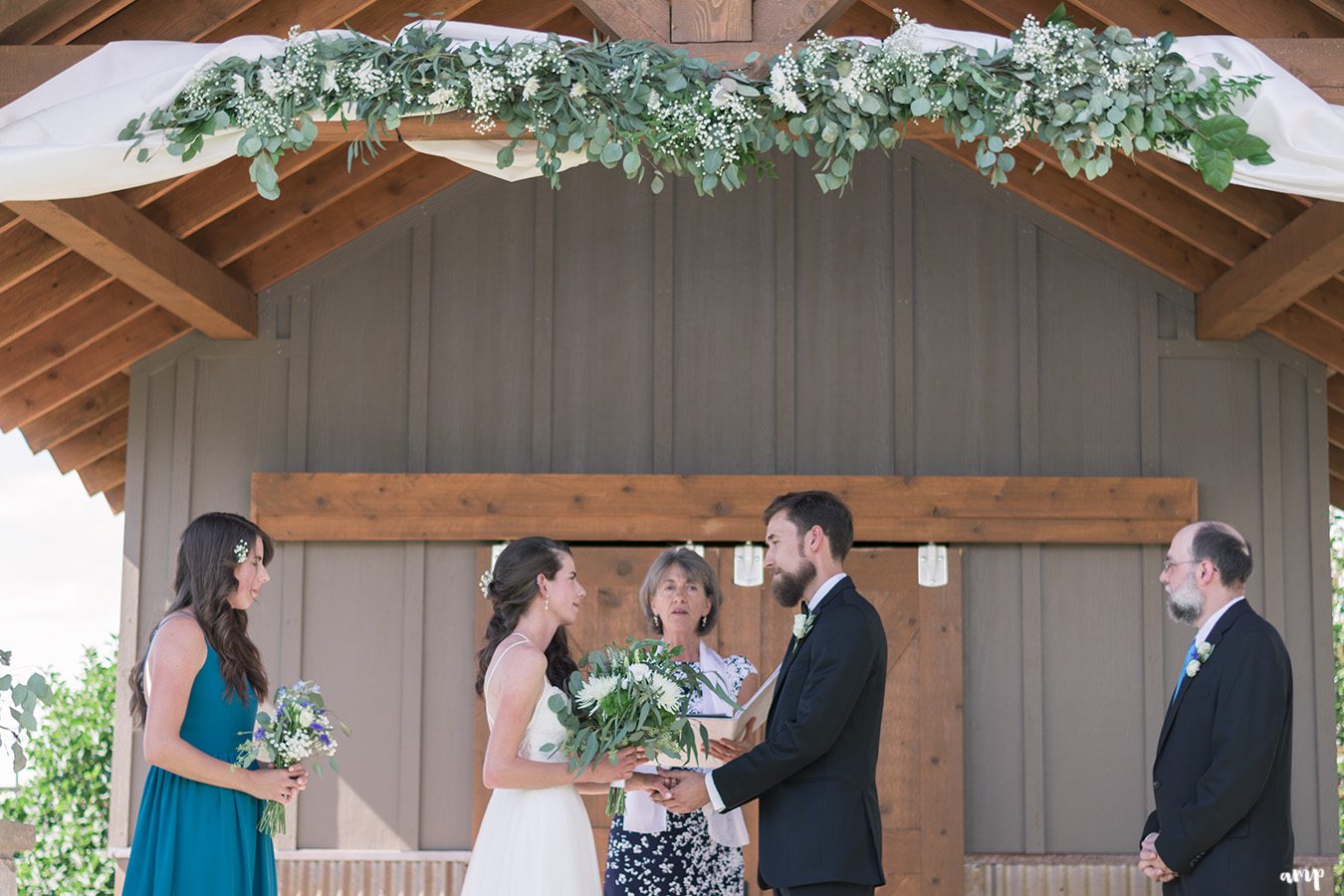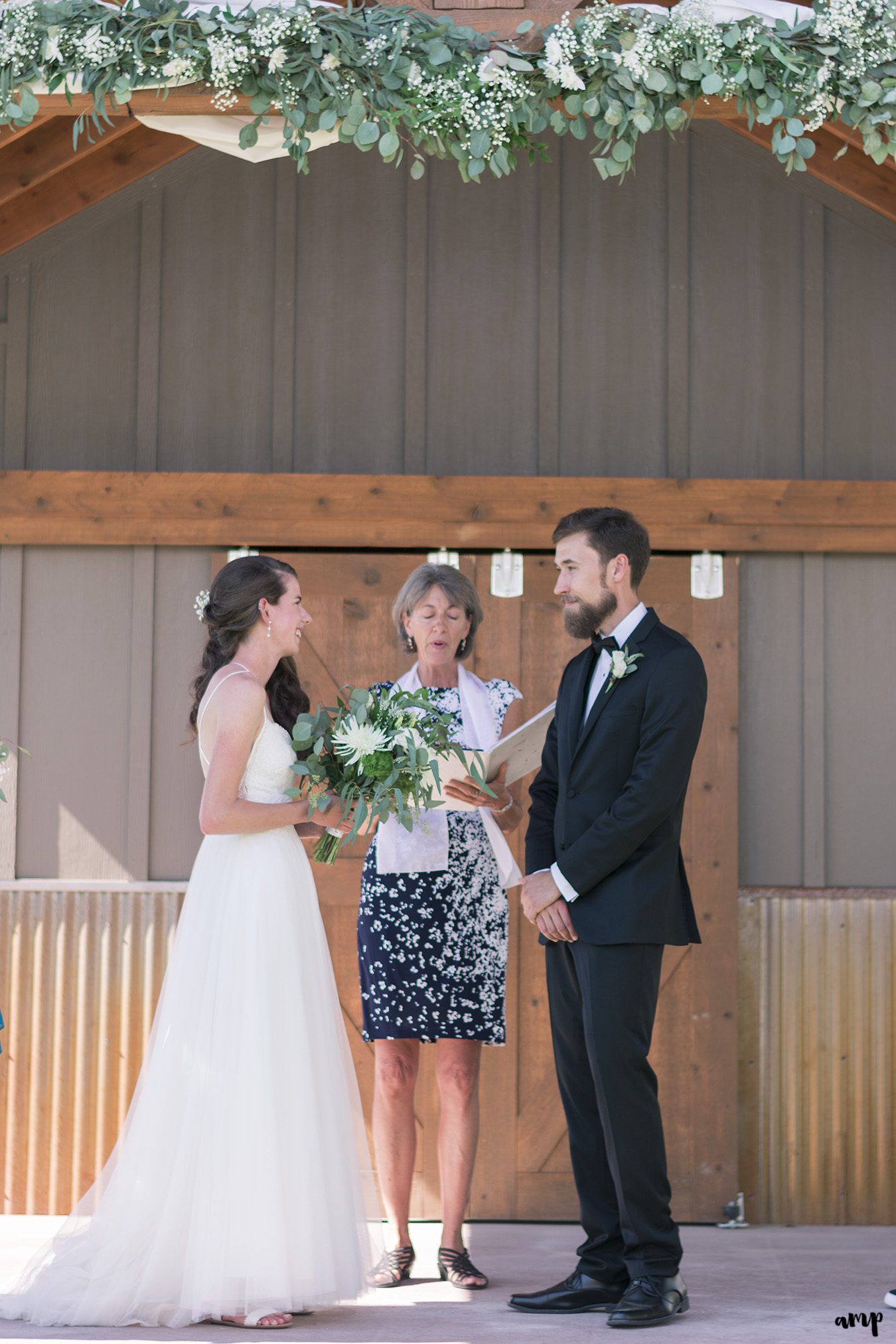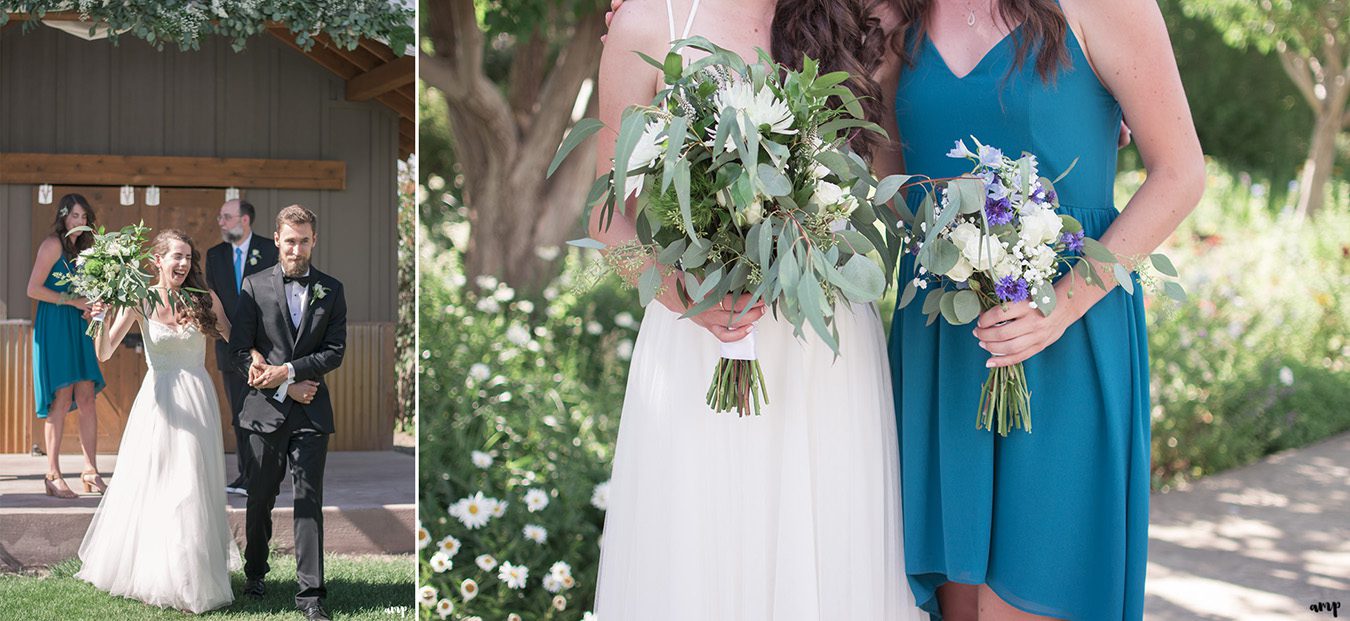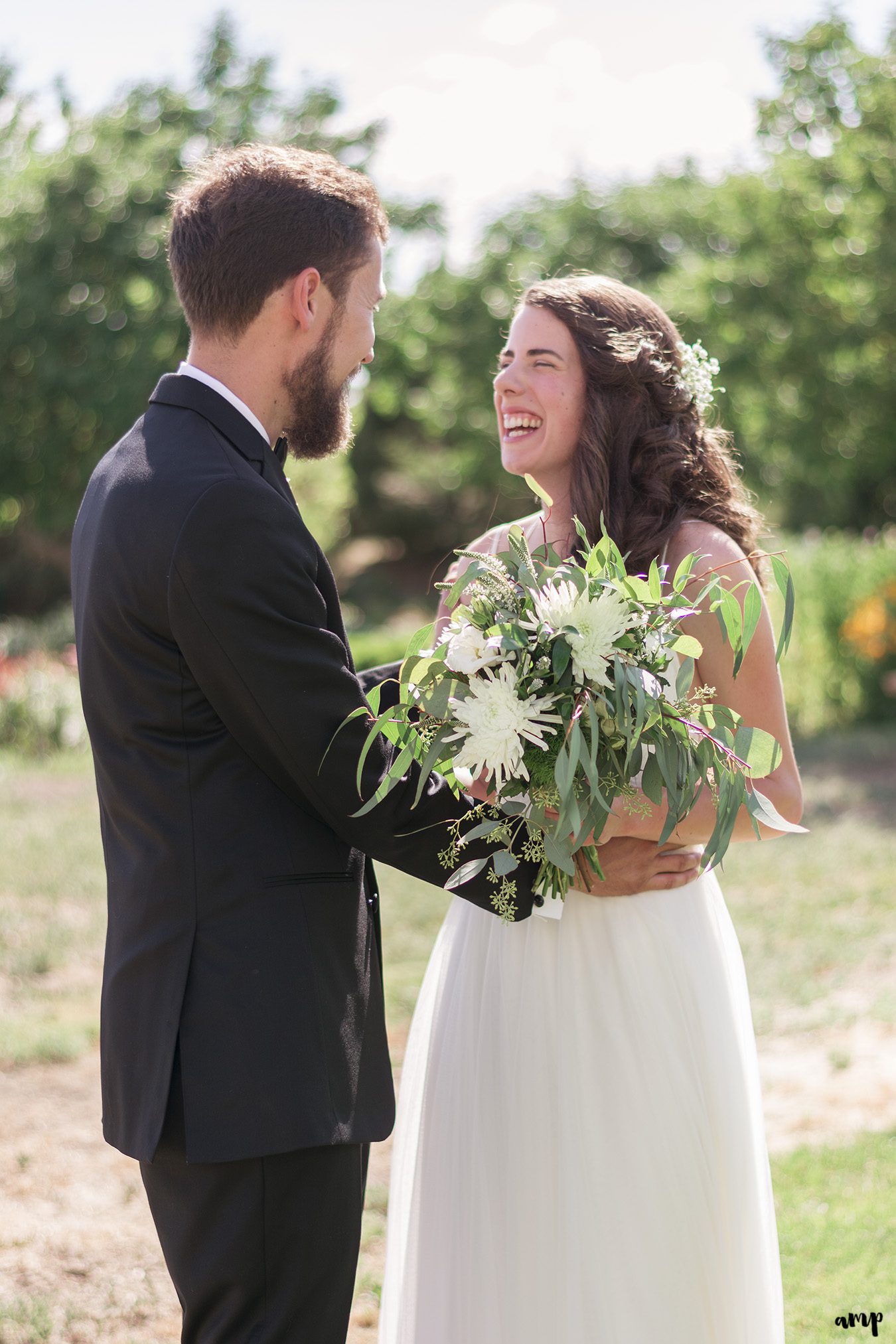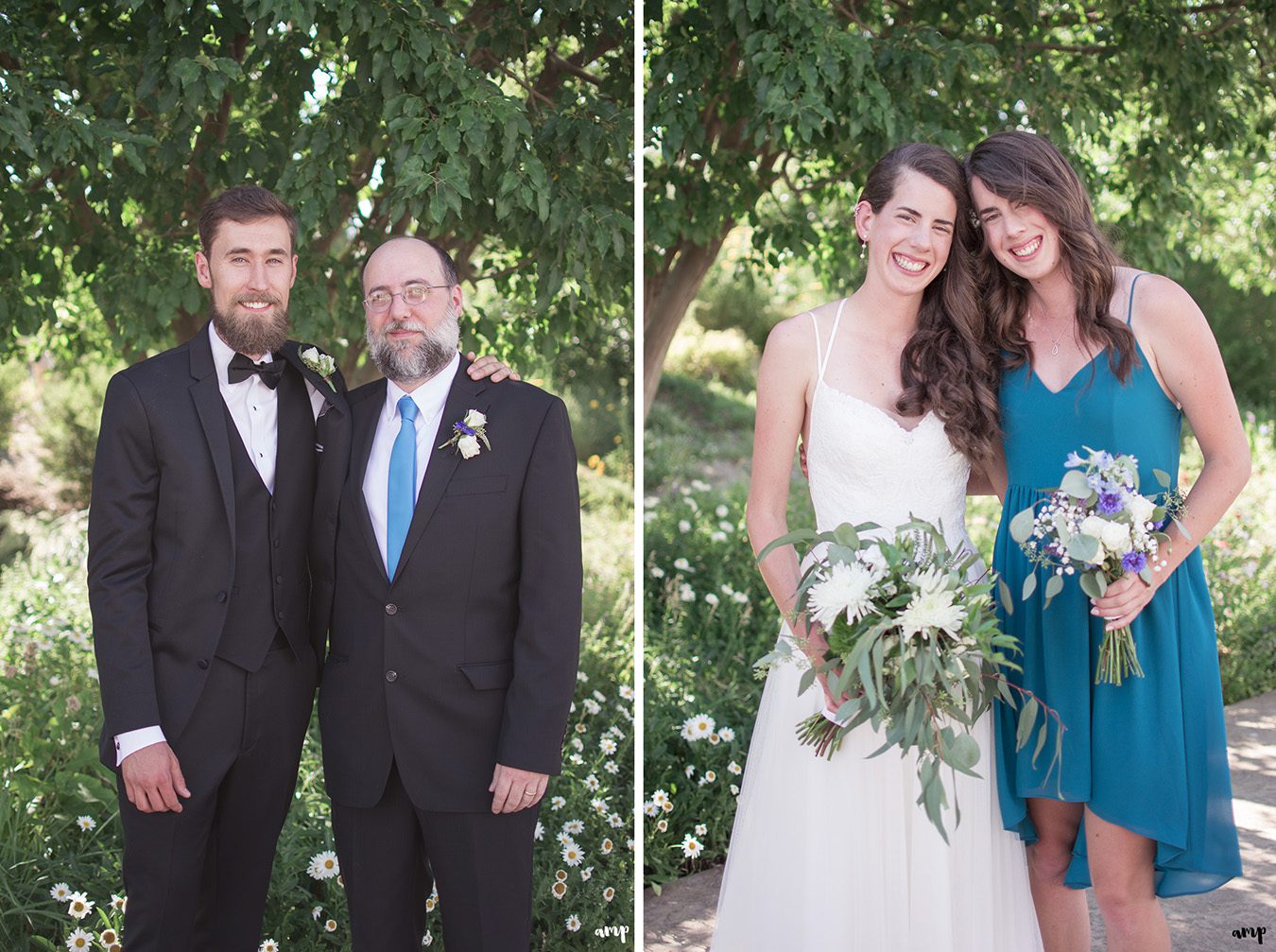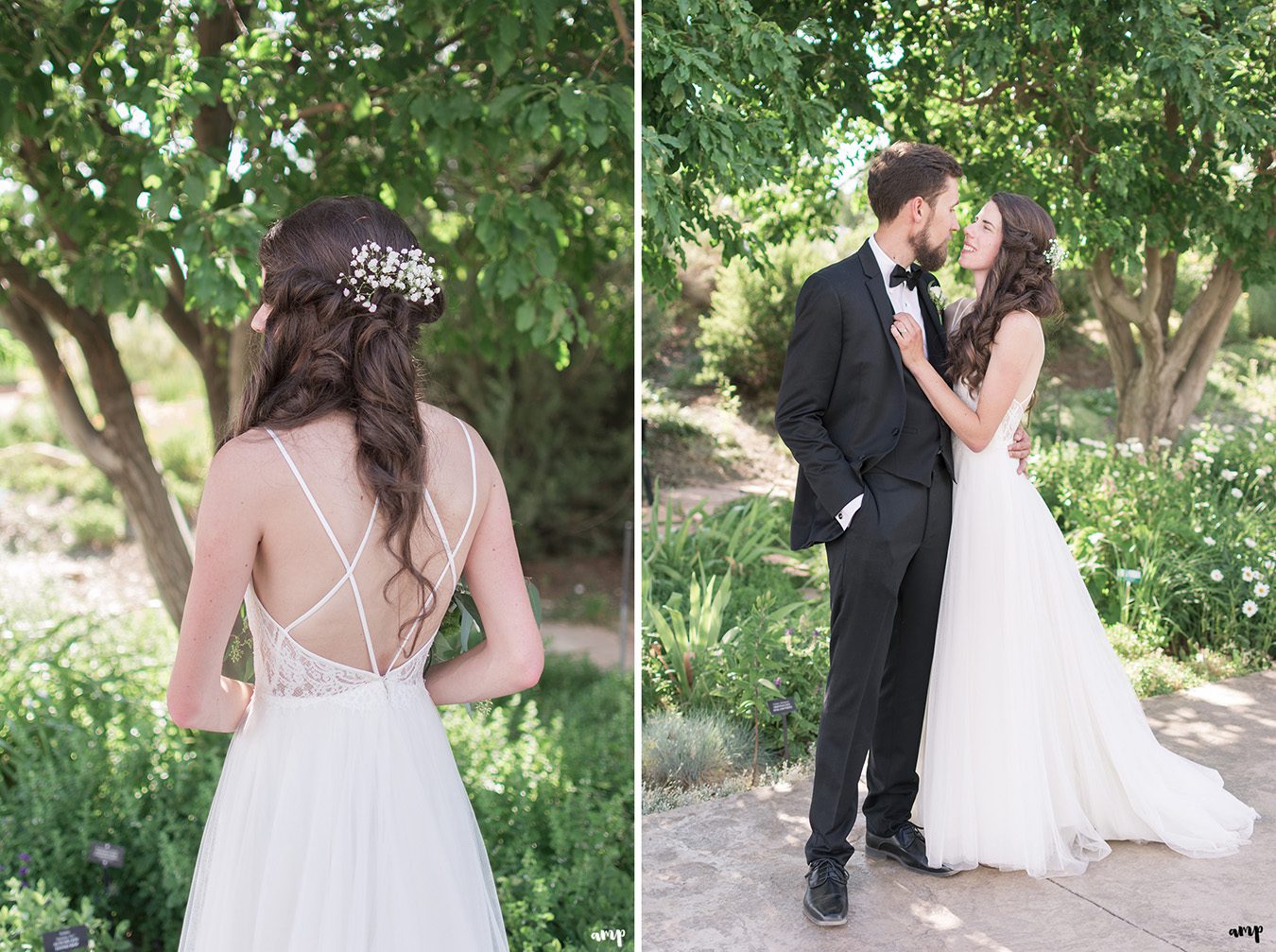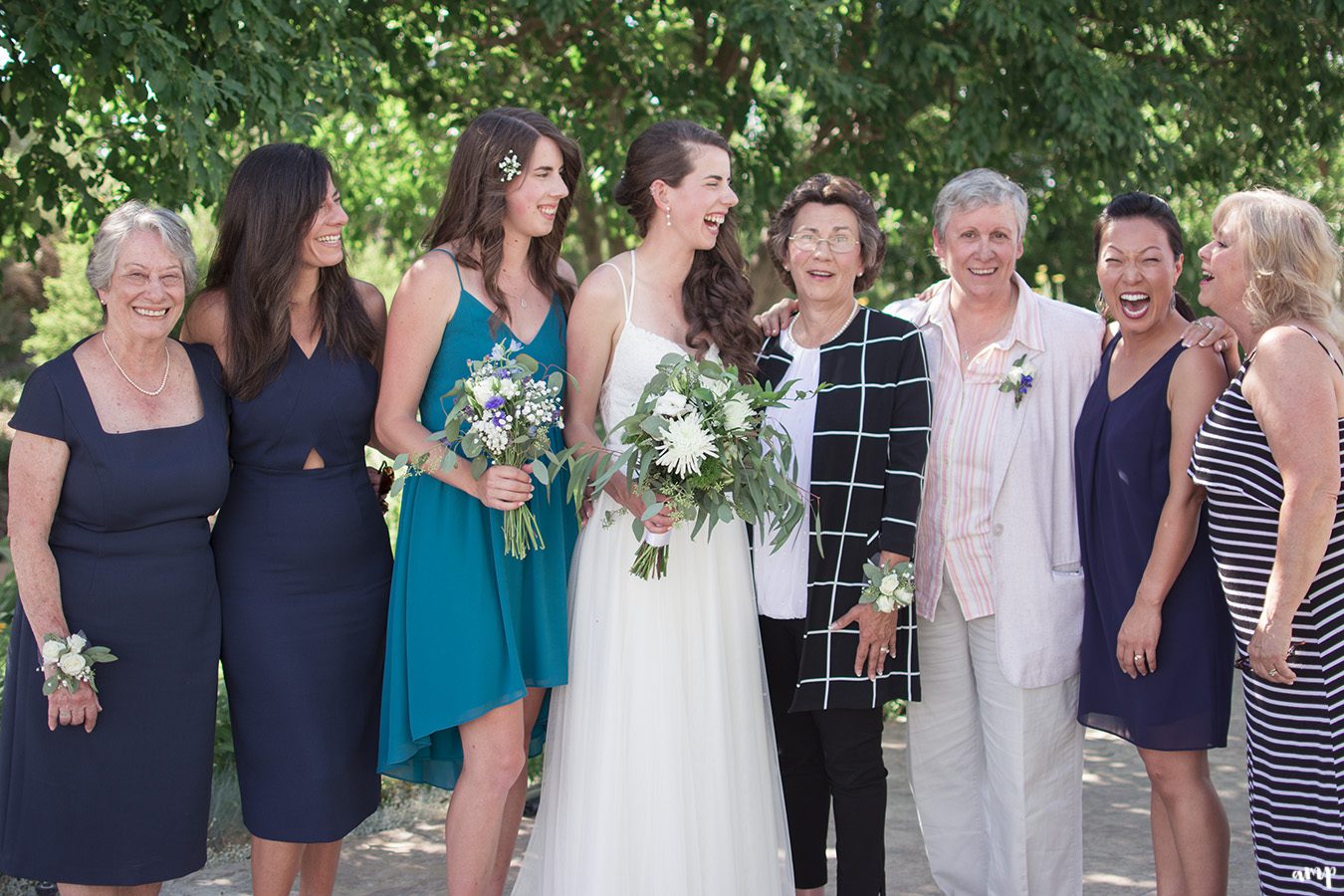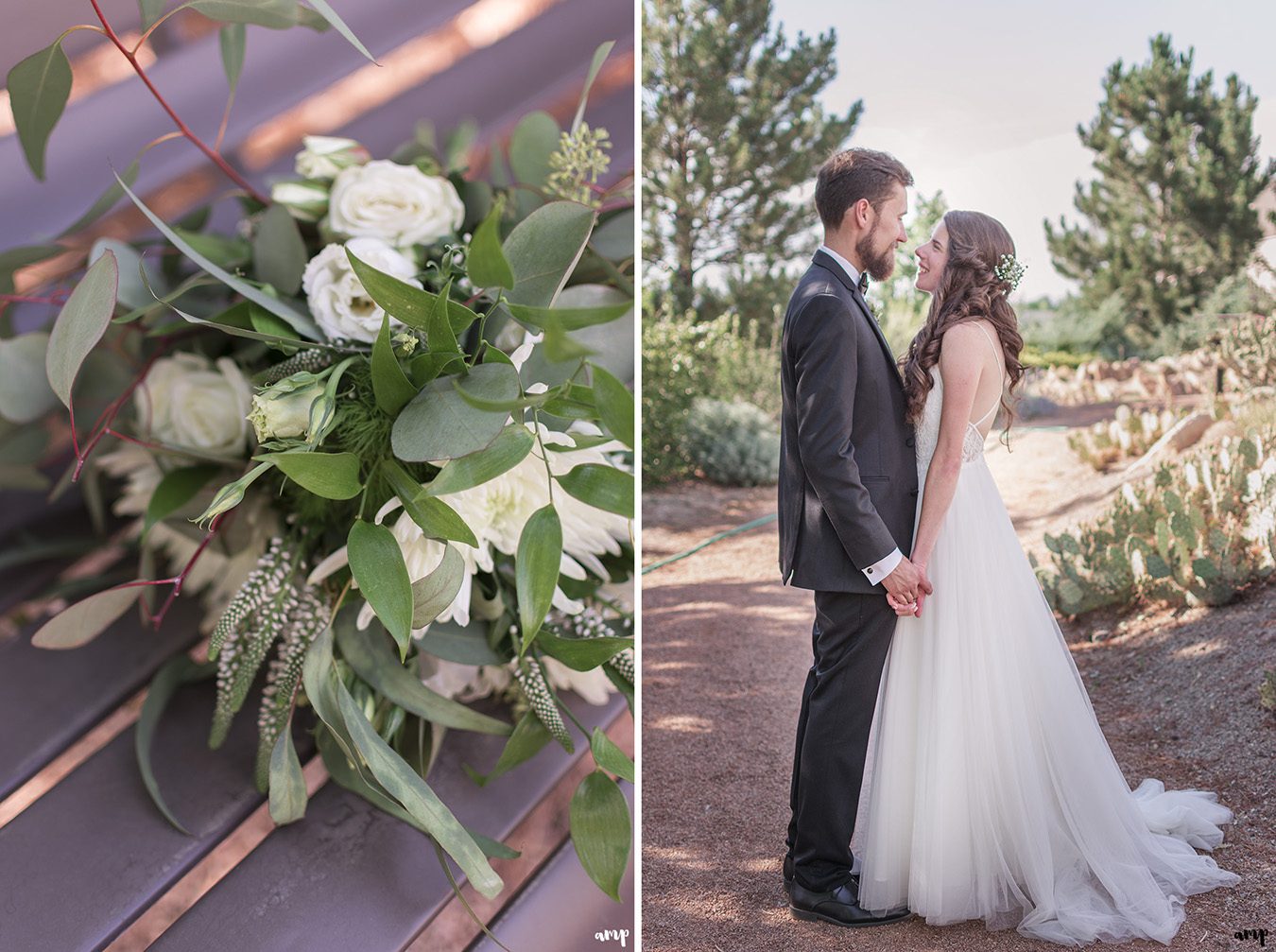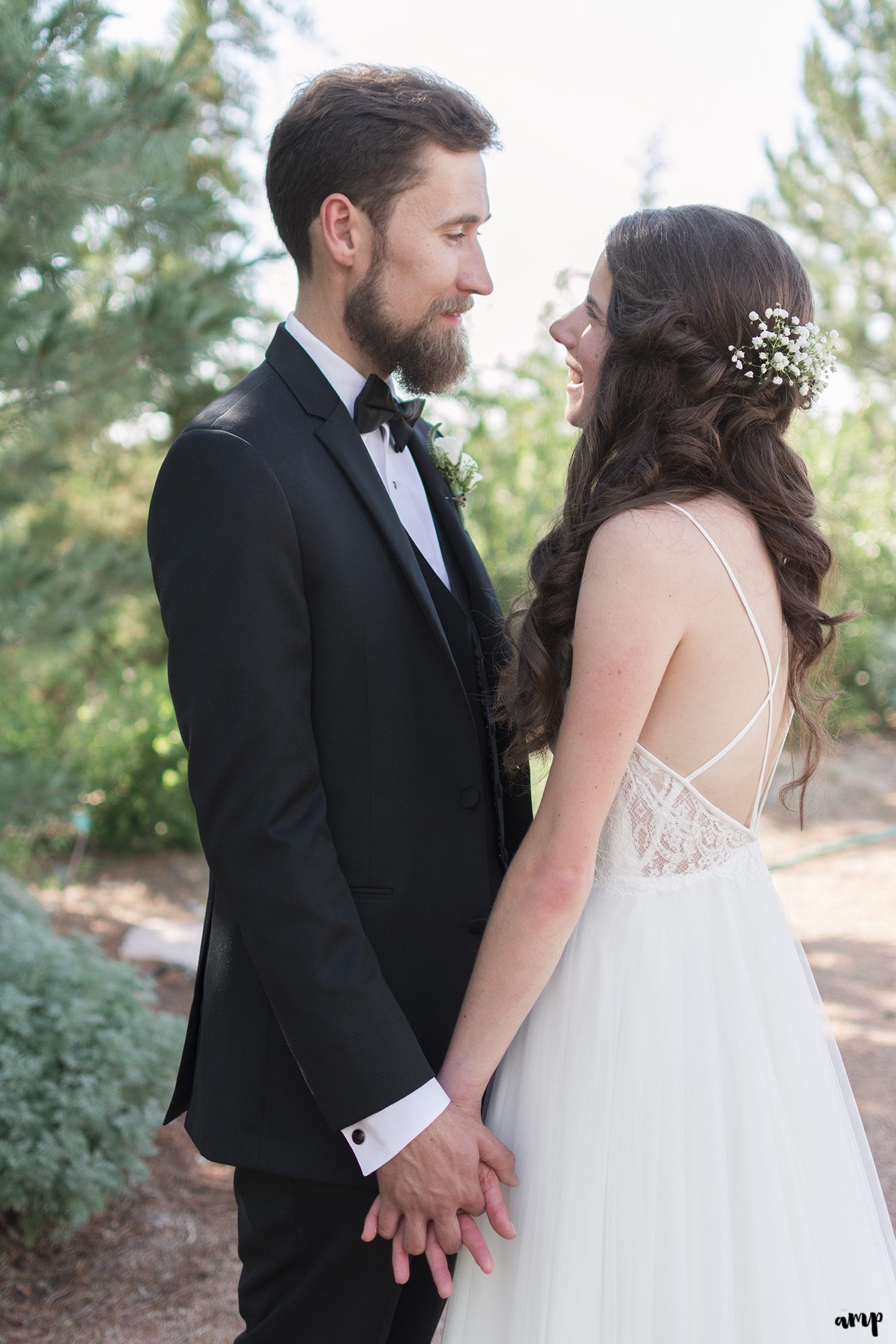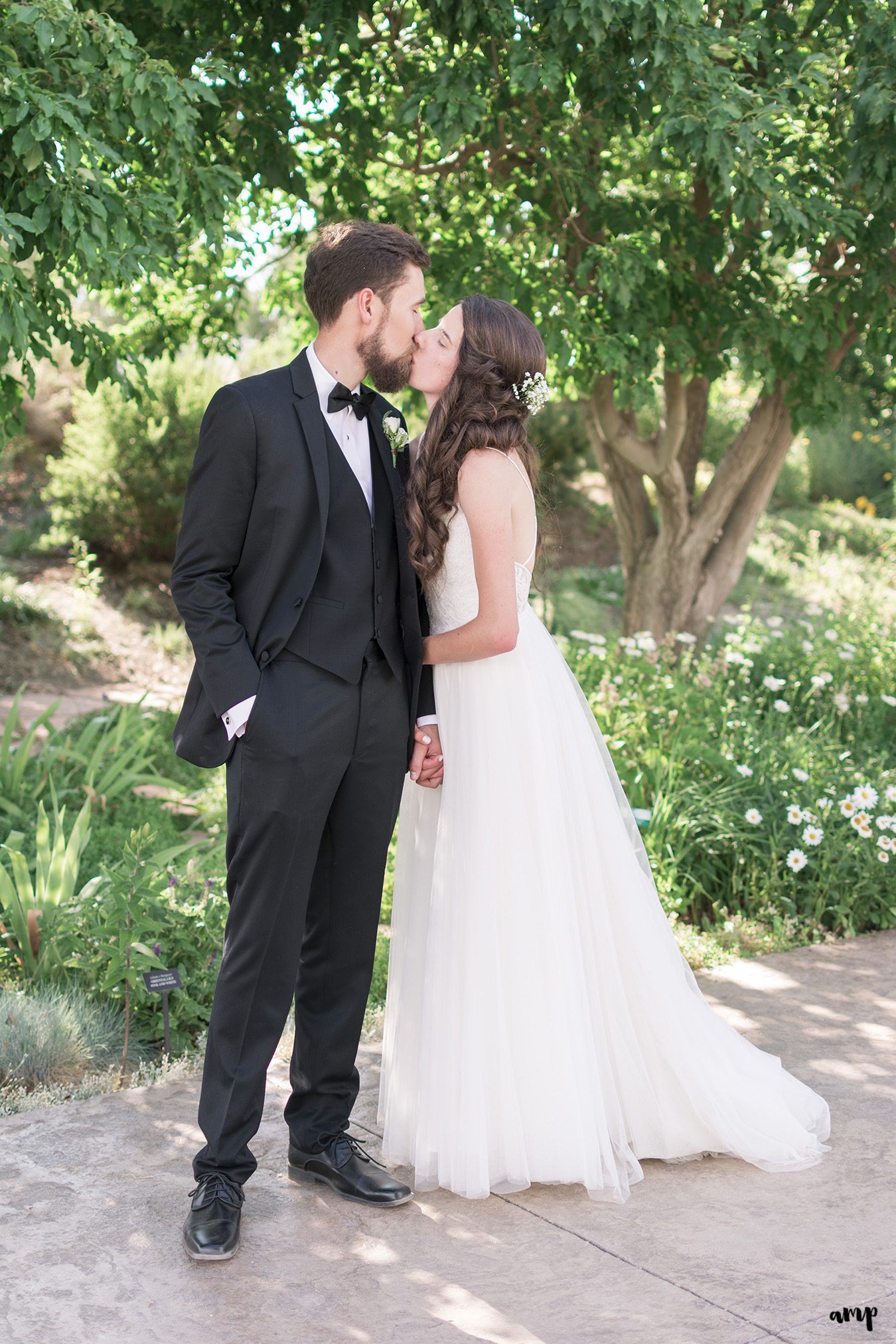 Vendors:
Photographer: amanda.matilda.photography
Flowers: Alpine Floral
Officiant: Heart Centered Weddings
Venue: Montrose Botanic Gardens