Seema and Travis reached out to me for a special maternity session. Having lived in Texas, and anticipating moving back to south Texas after baby arrives, they wanted Grand Mesa maternity photos featuring the snow, pine and aspen trees they will miss! The Grand Mesa was special not only for its snow but for their history of hiking adventures atop it. It was the perfect spot to capture them awaiting their little one.
Travis and Seema will not know the sex of the baby until she gives birth, so we incorporated some fun props for their Grand Mesa maternity photos that weren't exactly gender-specific which was fun! They brought a red ribbon to offset her beautiful blue dress, the baby bump wrapped like a present. We also used some little booties for baby – aren't baby shoes the cutest things in the world??
I had so much fun exploring a bit of the Grand Mesa with these two as we documented these days of awaiting baby. If you've followed me for a while you know how important it is to me to capture these fleeting yet oh so important moments of life! Photographs really allow you to revisit stages of your life over and over again (without the morning sickness or braxton hicks haha.) Take a peek at some of my favorite moments from our Grand Mesa maternity adventure: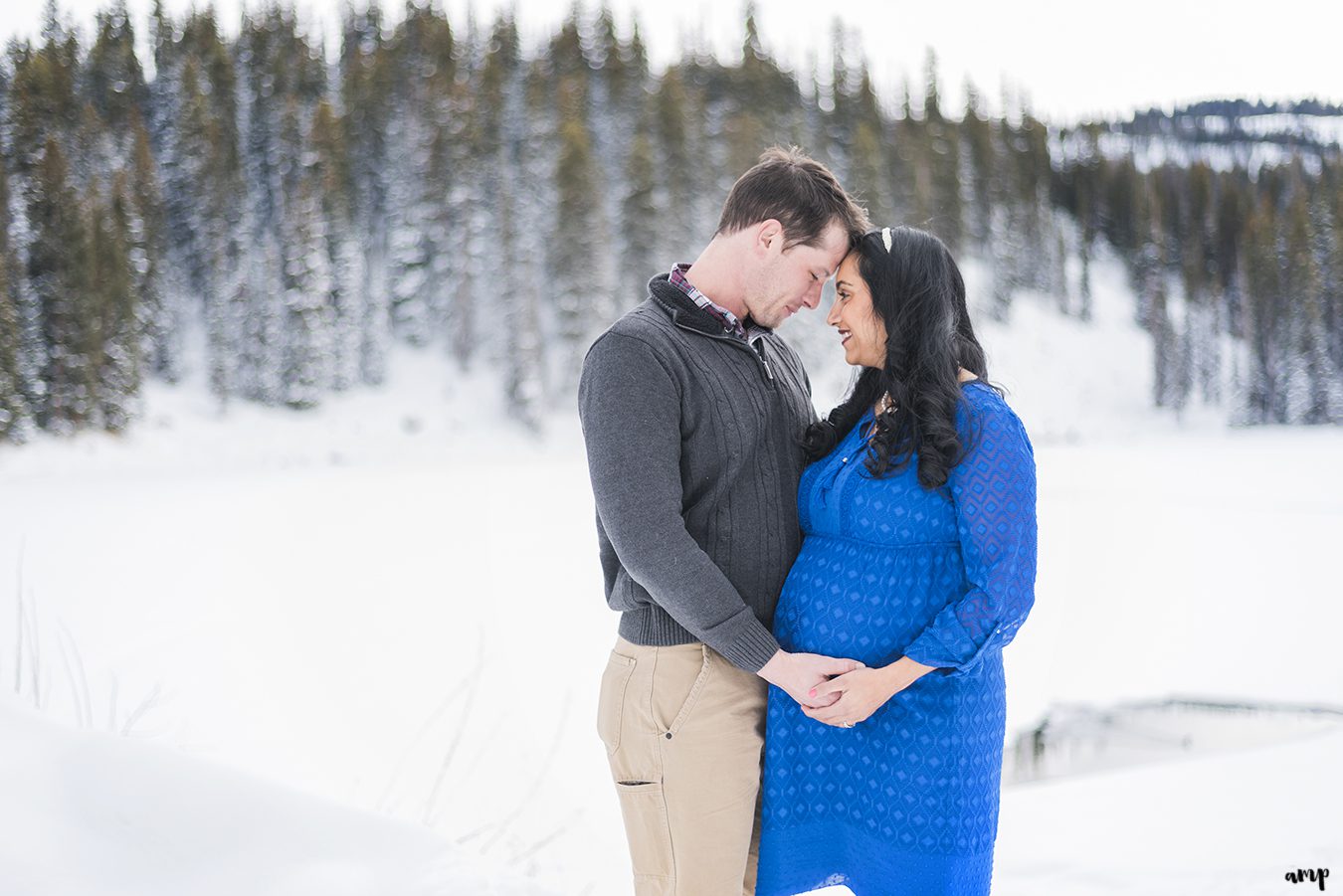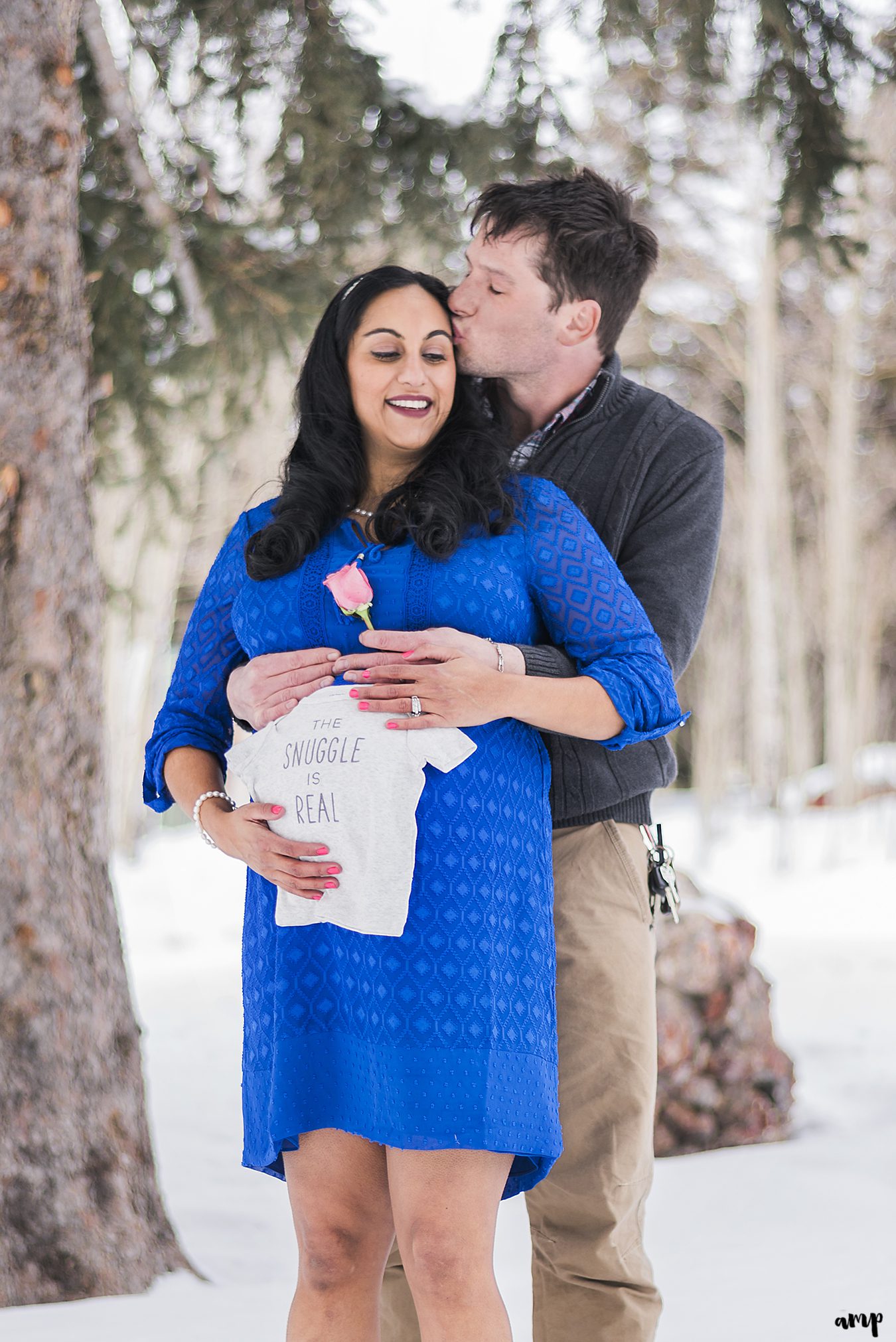 Interested in your own maternity adventure? Let's get coffee and chat!
xo,