If you're looking for a great little venue for your intimate wedding or elopement, there are lots of small wedding venues in Grand Junction that could be the perfect fit. (Did you click this link on Google and want to search larger wedding venues in Grand Junction? Click here!)
As a photographer in Grand Junction who specializes in elopements and small, intentional weddings, it's my job to know the best spots to get married here for just that kind of a celebration! Whether you're holding your ceremony out in our many amazing outdoor areas and just need a reception space, or you're looking to host the whole thing at a venue, there are spaces that can offer either/or or both. So let's get into the best small wedding venues in Grand Junction:
Small Wedding Venues in Grand Junction
Colorado National Monument
This is probably the most well-known small wedding venue in Grand Junction, as it's the area's only national park/monument. The park draws a lot of tourists (more and more every year as the word gets out!) but it is large enough that you can still find private places to escape much of a crowd. The park has designated areas for wedding ceremonies, and you will need to apply for a permit to get married here. The red rocks and sprawling canyon views are hard to beat!












---
Varaison Vineyards
If you're looking for a mix of winery atmosphere and English rose garden, this small wedding venue is for you. Varaison Vineyards is located in Palisade, the eastern part of the valley, which is also affectionately known as Colorado's Napa Valley. This vineyard has a reception space for a gathering of guests, and a ceremony space in their English rose garden. If you're looking to elope just the two of you, I would steer you away from this venue as it's centrally located in town and honestly just more venue than you probably need.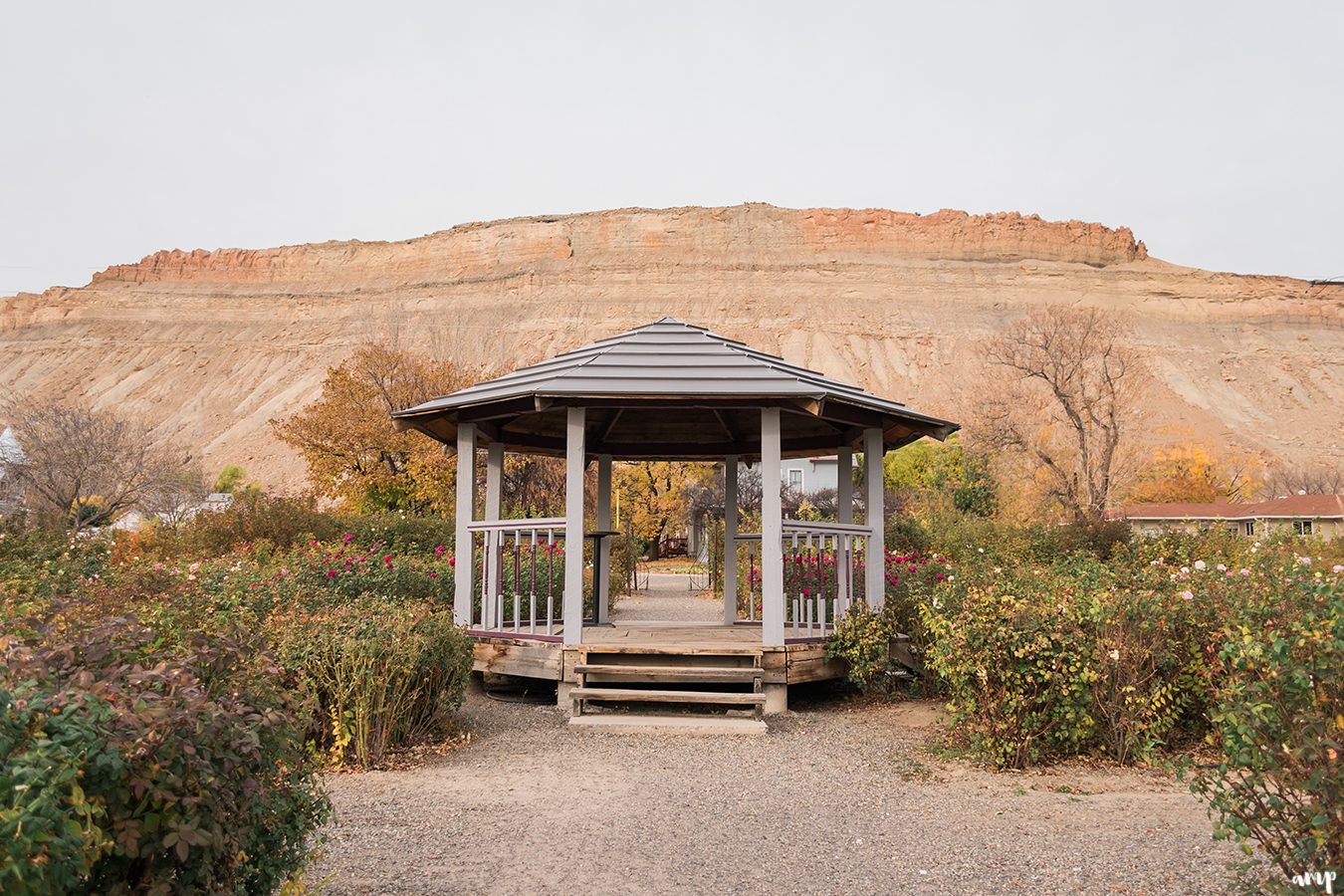 ---
Amy's Courtyard
Amy's Courtyard is another popular small wedding venue in the area, and is located in Palisade as well. It is part of Maison la Belle Vie, a winery in the area that hosts a historic barn on site and incredible views of Mt. Garfield from within their vines.









---
Blue Beryl Winery
Blue Beryl Winery is a Palisade vineyard that has begun accepting small weddings at their venue! With a cool tasting room, patio, nearby vineyard and incredible views right at the base of Mt. Garfield, you can't beat the location here! The backdrops would make some really beautiful photos, and it's not far off the interstate if you're wanting to have a ceremony out in nature and a reception back here at the winery.









---
Margery Ballroom
Margery Ballroom is one of the area's newer small wedding venues, and it is located in Downtown Grand Junction in a historic brick building (The Margery Building) with a great urban aesthetic and natural light from the windows overlooking Main Street. This is an awesome space to hold a gathering after your outdoorsy ceremony, not only for the space they offer itself, but also because it is so centrally located near dining, breweries, and a number of hotels. Downtown GJ offers shopping and world class dining as well, making it a great hub for your small wedding in Grand Junction!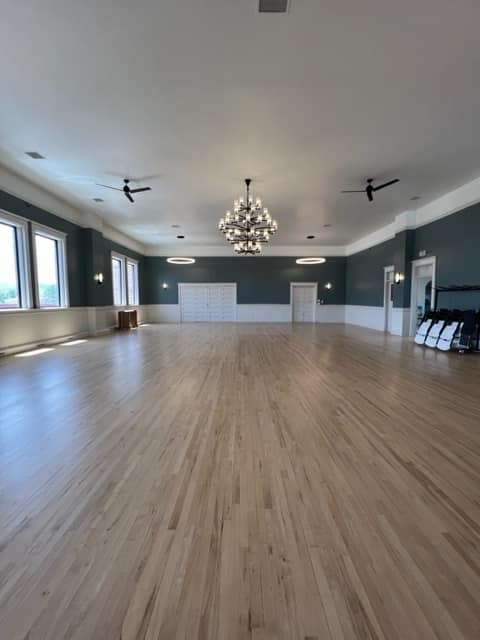 ---
Grand Mesa
The Grand Mesa is the world's largest flat-top mountain and is located right here outside Grand Junction. It makes a great small wedding venue and is overseen by the National Forest Service. There are spaces on the Mesa that are wild if you wish to elope or take a few guests to a more secluded area, and there are a number of more established "venues" where you can rent out cabins and make a weekend of it. The Grand Mesa gets lots of snow in the winter, and is covered in wildflowers in the summer. The top of the Mesa is almost 11,000 feet and the vibe is much more "mountainy" than down in the valley, which is more of a desert vibe.
















---
Gateway Glamping
If you're looking for a moab sort of vibe but with almost no one else around, Gateway is the spot for you. It is located pretty remotely outside the valley, with about an hour's drive due to its location, but Grand Junction is the closest main town with grocery, etc. This glamping setup in Gateway is a great small wedding venue for a boho ceremony and stay. I wouldn't recommend this spot if you're hoping to host more than a few guests though. There is a nearby resort and spa if you're wanting to do Gateway with more guests.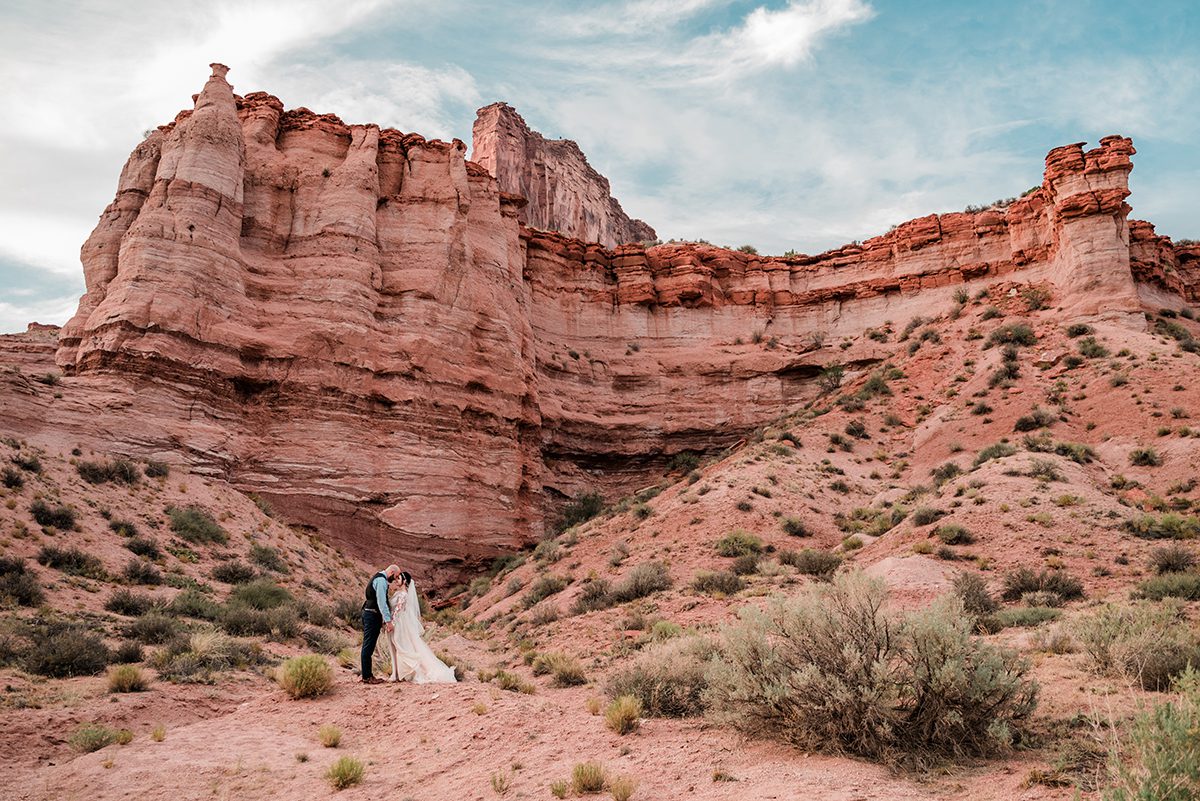 ---
Thimble Rock Point
This A-frame cabin is a vacation rental on the road down to Gateway, and features views straight out of Jurassic Park. The towering, green cliffs and interesting rock faces make for a unique spot to tie the knot. It is a vacation rental, and as such you need to get permission if you'll be bringing any guests to host a wedding here, but it's a perfect spot for an elopement.









---
Twee Wingerd Plaas
This South African oasis is located right outside Palisade toward Grand Junction and is another newer small wedding venue in Grand Junction. The small pond with views of Mt. Garfield and the Bookcliffs offer a beautiful backdrop that is especially stunning in the evening as they light up pink and purple in the alpenglow. There is a winery on site and a small amount of lodging as well.
---
Hotel Maverick
This new hotel located right on the campus of CMU near downtown Grand Junction offers a modern space for your small wedding venue needs. Whether you want to book the outdoor terrace with incredible sunset views of the Colorado National Monument, or you love the aesthetic of the college campus and want to get married at the Chapel and do photos on the lawn, the hotel lobby, and around campus, this is option is fun and anything but traditional.
---
Redlands Community Center
This historic building is a cute, quaint little venue for your micro wedding. The large lands it sits on can be used for a wedding ceremony on the lawn beneath the tall shade trees, and the ballroom inside is a great reception space. With ornate doors and windows, plus the lush grounds around the building, this is a great option for a small wedding venue in Grand Junction.









---
Western Colorado Botanical Gardens
While it's not as elaborate as a metro area botanical gardens, Western Colorado Botanical Gardens is a beautiful setting with multiple location options for your elopement. From the Rainforest and Butterfly areas to the outdoor landscaping and riverfront location, this garden has a lot to offer at a great rate.










---
Aesthetic Collective
Another space for rent in Downtown Grand Junction, this space offers room for a small reception with open brick walls and lots of light. It is located right off Main Street and is a great hub for downtown dining and lodging nearby!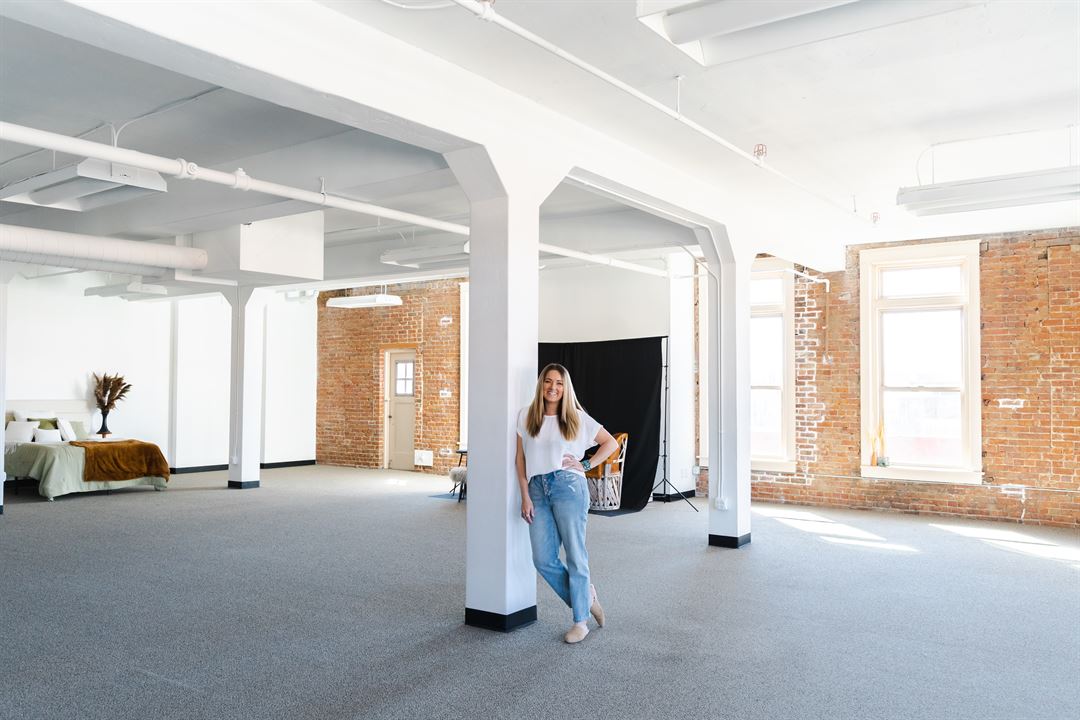 ---
BLM Land
With 70% of the county being overseen by the BLM, there are so many different outdoor spaces for your elopement if you don't need a structured venue. Choose from wild desert and red rocks, or overlooks along the river.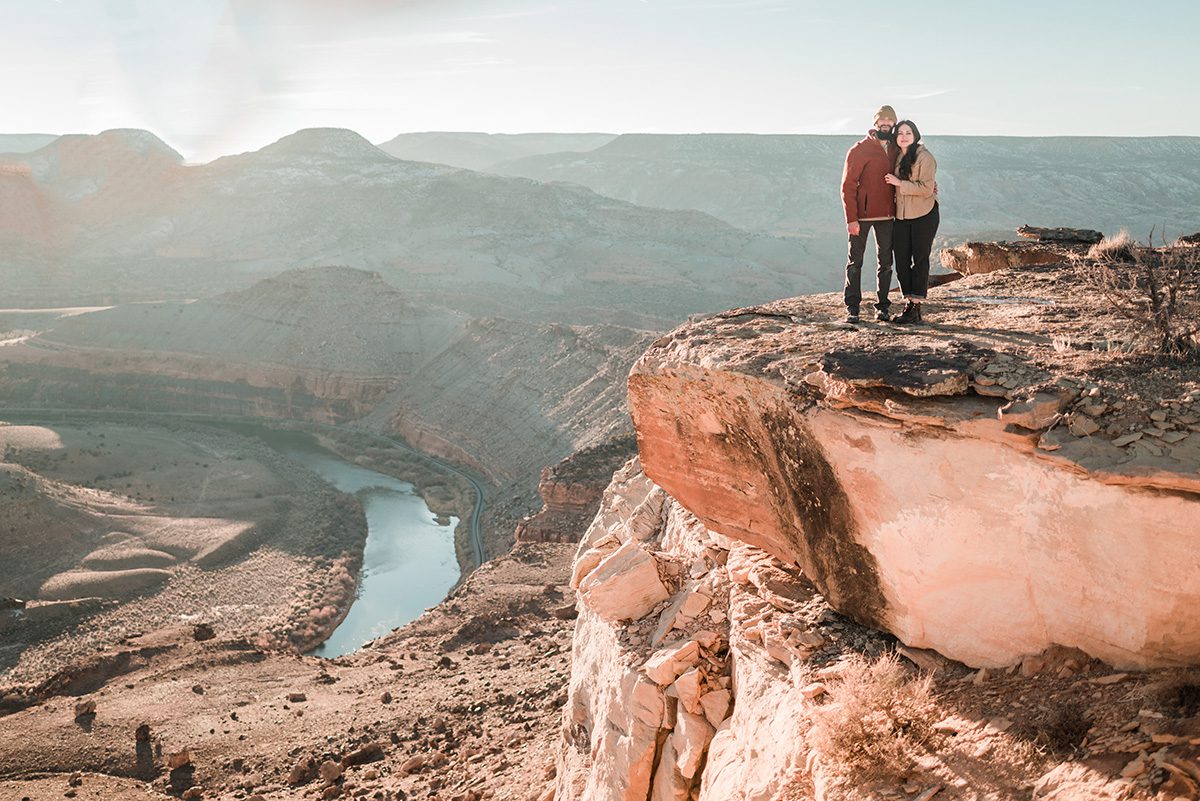 As more people each year discover how underrated the Grand Junction area is, more big and small weddings come to the area. If you're thinking about hosting a micro wedding or eloping here, hopefully these small wedding venues in Grand Junction have given you some ideas or a good starting place for planning your celebration. If you're looking for a photographer for your event, small weddings and elopements are my specialty! Click here to see my elopement information.