I'm not sure how it happened, but August is already almost over! What?! I can say I'm kind of excited though… I'm totally one of those people who, as soon as it turns August 1st, is itching for everything fall! At least as we come into September my crazy obsession with autumn will become a bit more timely and normal. With these cooler mornings and evenings of late, I've got fall weddings on the mind. Read on for my top favorite details for fall weddings!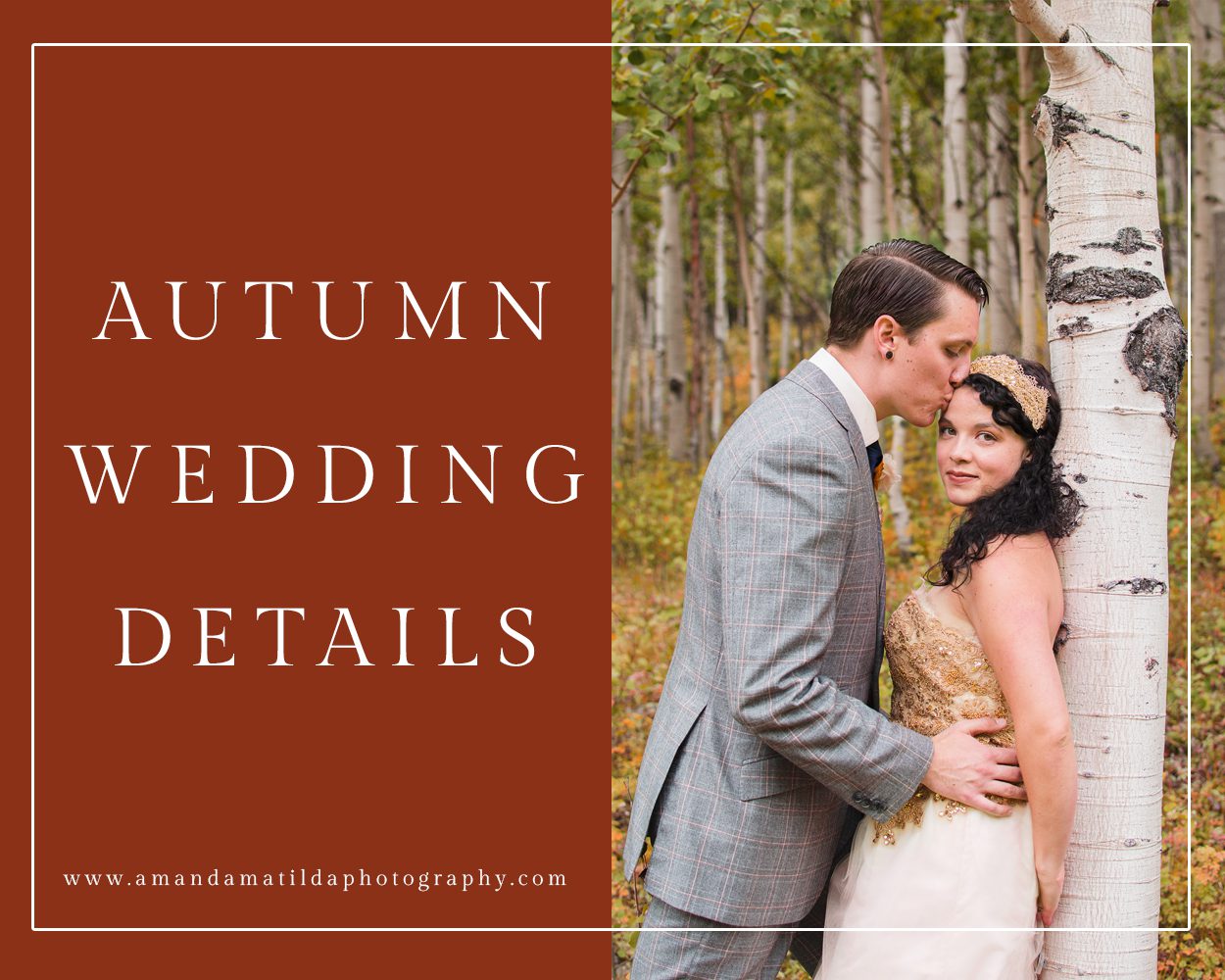 Top Details for Fall Weddings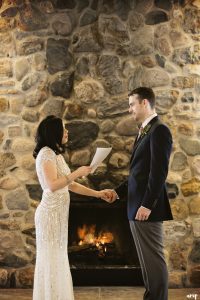 Fire. From bonfires to candlelight, incorporating fire into your fall wedding gives the feel of coziness and comfort everyone loves about the autumn season! S'mores are a big hit with all ages and are a fun dessert to add if you're planning to have a late night fire during or after your wedding reception. You can dress up your reception with a more formal flair of candle centerpieces if you want to steer clear of getting too rustic with your autumn wedding as well!
Leaves. Centerpieces, archways, and bouquets lend themselves well to incorporating those hints of autumn to your celebration. Adding colorful leaves along your ceremony aisle or even to your bouquet gives your fall wedding the perfect display of color, even if the trees around you haven't quite cooperated on the timing 😉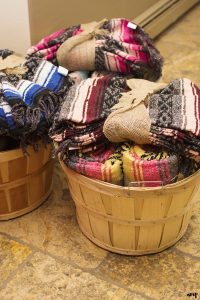 Blankets. Whether you're planning a fire with your fall wedding or not, it's a great idea to have blankets available for your guests who might get chilly as the sun sets. There are tons of cute signage opportunities there too!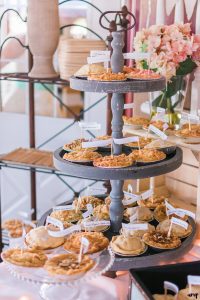 Pie. Fall weddings give you a great excuse to expand your desserts beyond the traditional cake route. If you're more of a pie couple, consider the amazing options out there for fall pies! You can share whole pies with your guests, or opt for mini pies for each person. Share a slice with your partner to keep some of the cake cutting tradition if you choose!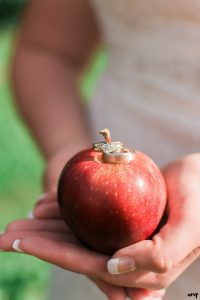 Apples. Even though the grand valley is famous for our peaches, we have lots of amazing produce even into the autumn season. Incorporating apples in your ring shots and centerpieces can add a perfect touch of fall, especially if you're getting married in an orchard!
Fall is my absolute favorite season, and I'm beyond excited to get into my fall weddings this year! I can't wait to see what top details for fall weddings everyone comes up with. What are your favorite tried-and-true fall accents, and what are some new trends you've been loving? Leave them in the comments below!
xo,