One of my favorite trends of late is a bold incorporation of color! These colorful weddings are so fun to photograph and really set the mood for your party.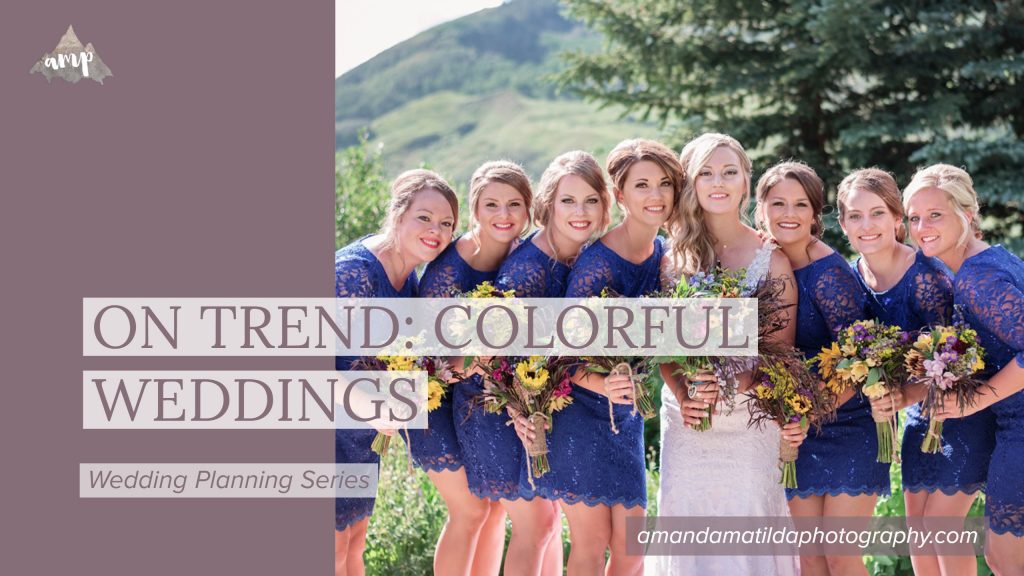 On Trend: Colorful Weddings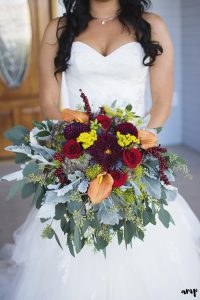 There are lots of ways to incorporate bold colors into your wedding day. From even just a floral standpoint, there's a definite trend toward big, bold bouquets. Here in the mountains, I especially love the sort of "imperfect" look of the assorted and colorful wildflower bouquets! Inputting color into your bridesmaids' flowers is another great way to amp up the color in your day.
Tablescapes are another fun way I've seen couples bring their colors into the reception. From the traditional table runners and linens, to more modern touches like geodes and gems, there are loads of ways to customize your tables.
The guys are another fun way to create colorful weddings. From fun shirts to matching colorful suspenders to vests, there are plenty of ways to have the guys sporting the color scheme!
Aside from bouquets, wedding cakes are probably my favorite way I've seen my couples incorporate color into their weddings. From floral accents, to beautiful fondant work, to colorful fruits, there are just a bunch of stunning ways to create colorful weddings with the cake!
Check out some more inspiration from colorful weddings I've had the pleasure of photographing: