The decision "To Veil or Not to Veil" is one many brides struggle with. While some know going in that they want to explore wedding veil alternatives or know they want to stick with a traditional veil, there are so many variations both in wedding veils and their alternatives that make this decision tricky! Below I will be diving in to some of my favorite wedding veil alternatives my brides have gone for over the years, and also touch on sticking with tradition and exploring all wedding veils have to offer.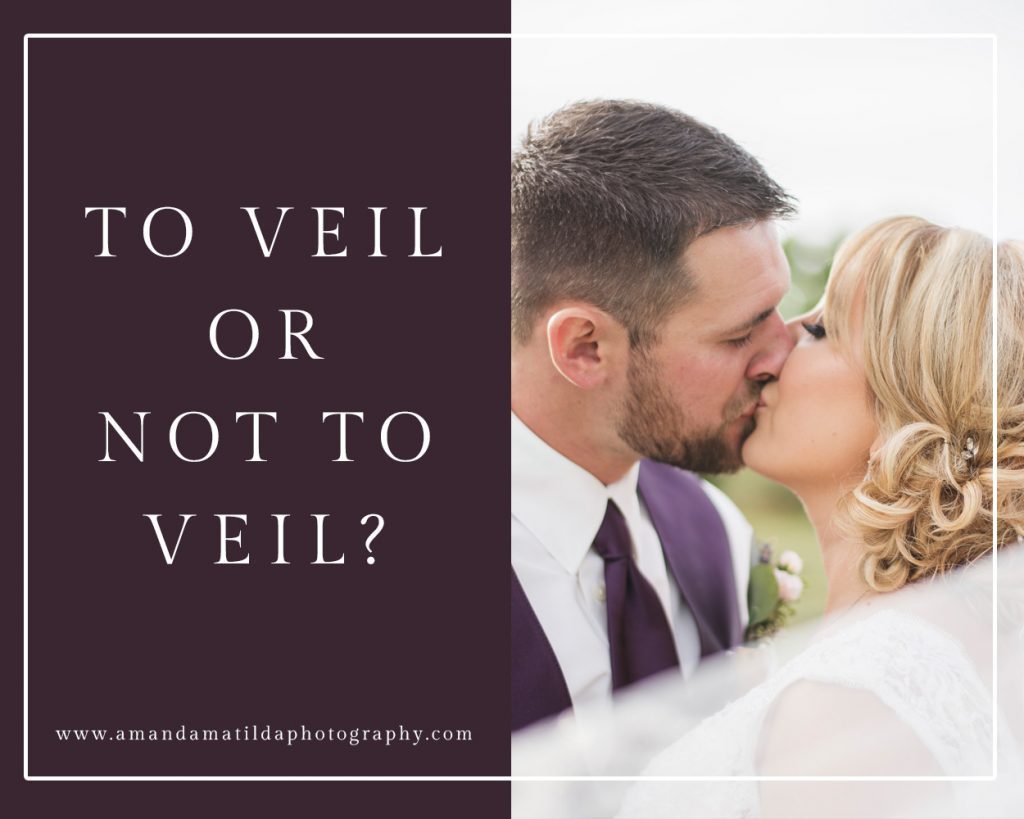 Wedding Veil Alternatives
Headpieces & Headbands
Headpieces and headbands are a great alternative if a wedding veil does not suit you or your celebration. Since a lot of my wedding and elopement couples get married in some remote places in the mountains, a headpiece or headband can make an adventure wedding easier and take stress away. Some brides choose a dress that simply wouldn't fit well with a veil where a decorative headpiece adds to the look. There are easy ways to customize these options to your colors, dress, or celebration too!
Get Floral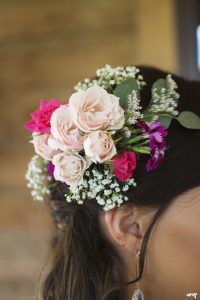 Floral headpieces and flower crowns are definitely on trend right now. Flower crowns are great wedding veil alternatives because they add color to your style for the day, and they can help tie together your wedding colors! They make your hairdo for the big day super simple as all the attention is on the flower crown or floral headpiece. They can be elegant & chic to rustic & country and are easily styled in many different ways! If you're on a tight budget, flower crowns and floral headpieces aren't too tricky to put together yourself too, helping you get the most bang for your buck. Flower crowns can be big and a centerpiece to your style, or they can act as a subtly beautiful addition to your hairdo for the big day!
Let the Dress do the Talking
Sometimes you find a dress that is everything you've ever dreamed of. Maybe it's got intricate lace, or a beautifully beaded back. Either way, you might consider making the dress the star of your style and opt for no veil or headpiece at all! This allows for some gorgeous up-dos, beautiful braids, and other hair-dos that might be harder to do with a veil or headpiece, or that might be hidden under a veil as well. More and more of my brides are opting for no veil or headpiece at all, and I'm kind of loving it! Anything that gives my couples freedom and takes away some stress is good with me!
Traditional Veils
While I've spent a few points now talking about wedding veil alternatives, it is important to note that I do love a good veil! I know so many girls who have dreamed about their veil as much as they've dreamed about their wedding dress — and that's awesome! I won't deny that I always have fun playing with the veil and working to incorporate it into photos. Whether you choose a drop-dead gorgeous cathedral veil or a shoulder-length veil, there's something truly beautiful about traditional veils!
Vintage Veils
One way to really customize the wedding veil if you choose is to go for a vintage look. I love the shorter blusher veils that feel like a beautiful throwback style and I simply die over birdcage veils! These alternatives to the more traditional wedding veil offer that line in between traditional and modern.
What kind of veil is your favorite, or what did you wear to your wedding? I'd love to hear about it in the comments!
xo,