Wedding days are crazy. Timelines go off track, shoes get lost and then found again, ring bearers get cranky at the altar, signs get forgotten. But it's so important to remember a few key things to make your wedding day the best it can be! Today I'm offering a few words of advice in the form of Wedding Day Reminders to keep the day on track and keep your stress down.
Wedding Day Reminders
Gather the Goods
I remind all my brides the week before their wedding find a basket or box for all the details you want captured when I arrive the morning of your wedding. Then as you remember things throughout the week you can just toss them in the box. If you and your partner are getting ready in different locations, make two boxes – one per location!
Extras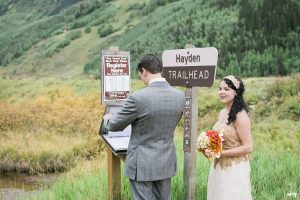 Along with that, depending on your wedding there may be other extras you'd like to throw in that basket. For instance, burlap/ribbon or lace, maybe a treasured ring box. Some of my couples will give me some extra table runners or tulle to use in ring shots. Whatever extras you want, throw 'em in!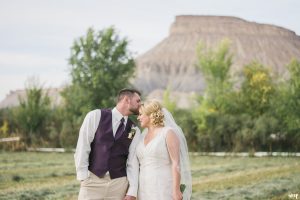 Keep the Rings
One of the most common misconceptions you'll be told is that you should hand over the rings to the best man before the wedding day. What actually works best is to keep all three rings with you until we meet up with the wedding party for portraits, and hand them over then. That allows me to capture gorgeous shots of the rings that morning!
Bring the Bouquet
Make sure to have your bouquet delivered to your getting ready location. Not only does this give me a chance to create gorgeous images with it, but it will be there ready for you to take to the first look! This is also especially important if you're having a first look with your dad before leaving to see your fiance, or if we're doing any shots with the girls at this time!
Delegate
Have a friend or extended family member as your go-to delegate. If a last minute decoration needs done or sign needs hung, or you just want to make sure the cake came on time… this person (or two-three people!) will be your person! They can send you pictures of everything to relieve your stress and take care of the little things you shouldn't be worrying about. This person is also super helpful during family formals to help organize family, call names, and get us through the photos faster letting everyone get to the party sooner!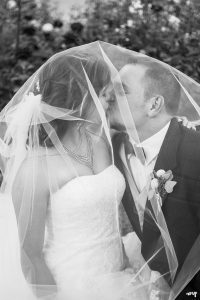 Don't Sweat It
At the end of the day, you'll be married to the love of your life. You've done all the planning, put every piece in place. All you can do now is go with the flow! Remember not to sweat the small stuff (and as they say, it's all small stuff!) and just let the day unfold as it does. I've seen weddings where the cake was cut before the bride and groom got to see it, where the hair appointments took two extra hours, where the skies opened up pouring rain as the bride and groom said their vows…. all things you may consider tragic and cause a panic attack in planning, but I promise you the days were ALL beautiful! The important thing was the couples embraced their wedding for all that it is, even the hiccups.
I hope these few wedding day reminders help to alleviate the stress of the wedding day! Click through the other wedding planning blog posts in my series for more inspiration and advice, and check back next Monday for another installment!
xo,