This week I have been chatting with so many of my upcoming summer brides about their timelines for the day. If you missed it, I did a Wedding Day Timelines post on Monday with a standard sample timeline. The thing is, though, each wedding is unique! A "standard" timeline might not be for you. Today I'm going to showcase alternative wedding day timelines and the ways my couples have mixed it up that I've just loved. From the order of your reception, to doing all your photos in the golden hour, there are tons of ways to customize your wedding day timelines. Again, these kind of alternatives are not for everyone, but I know a bunch of my couples are more relaxed and unique, so they can't be alone in looking for some ways to change things up! Below is a sample of one way to customize your big day: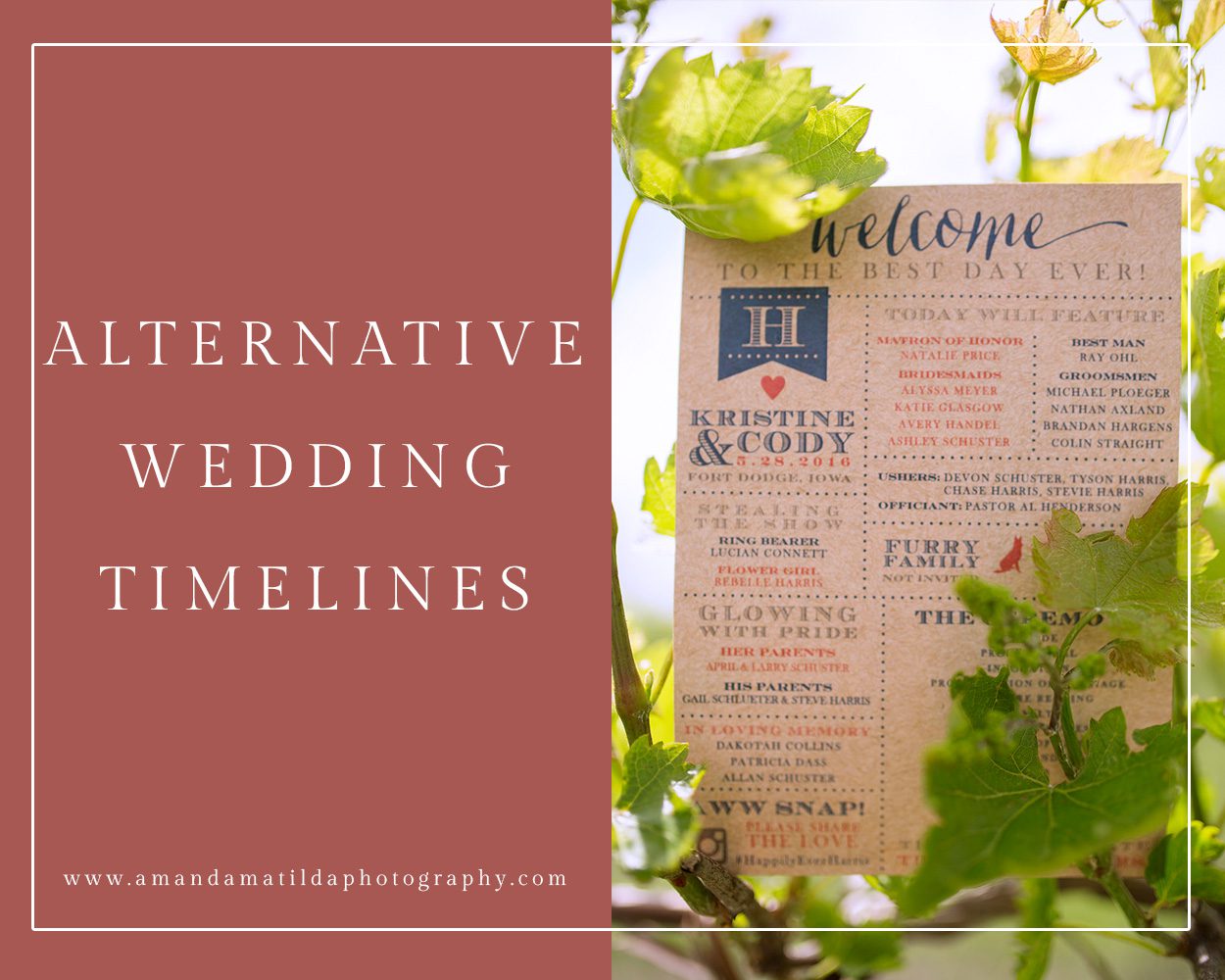 details 2:00-2:30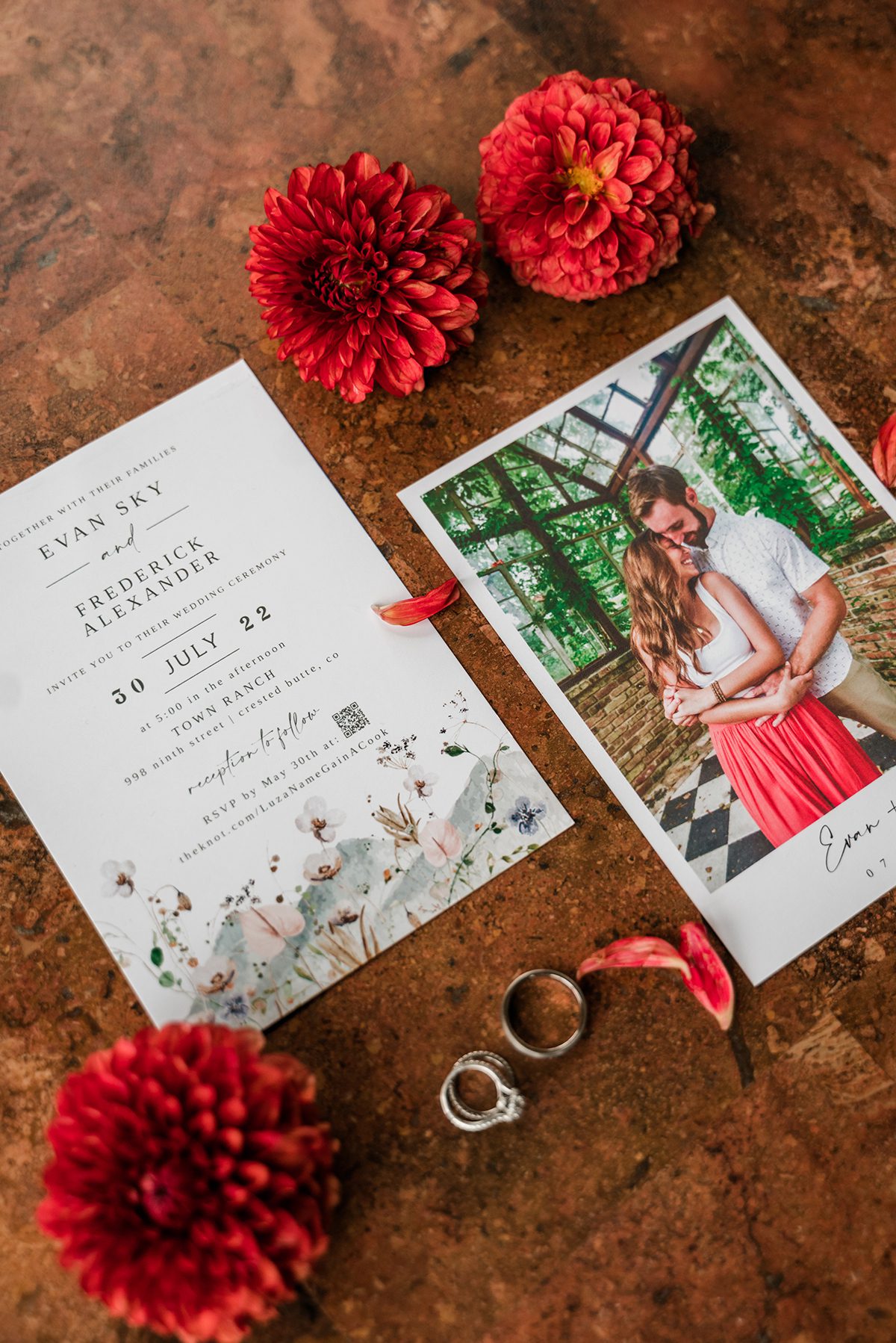 I always like to start the day off with details! These photos get the creative juices flowing and are easiest done all at once. Not only does that alleviate to-do lists in both our heads, but it also allows for awesome photographs incorporating multiple details into magazine-worthy spreads.
getting ready 2:30-3:30
Allowing extra time for getting ready in your photography timeline results in some really cute photos of you and your crew in the quiet moments as well as the flurry and bustle of dresses and makeup and flowers. These photos reflect the anticipation of you both before the ceremony and the unity of having your whole crew there helping you do up your dress. Maybe this will be a time for you and your mom and/or grandma to be alone and connect over how beautiful you look and how much they love you. Honestly this is one of the top moments in the day for me!
first look 3:45
This will be when you first see one another on your wedding day, if you're not getting ready together. This is a great moment to have some quiet alone time together to really take in this moment! After you've absorbed the emotions and are ready to move on, we'll do some portraits of you both before getting your wedding party to join us.
wedding party 4:00-4:30
Your crew will join us for photos before you all need to be hidden away as guests arrive. Have fun with it, recreate old photos, take a shot, and take this time to get some awesome photos together with your friend group!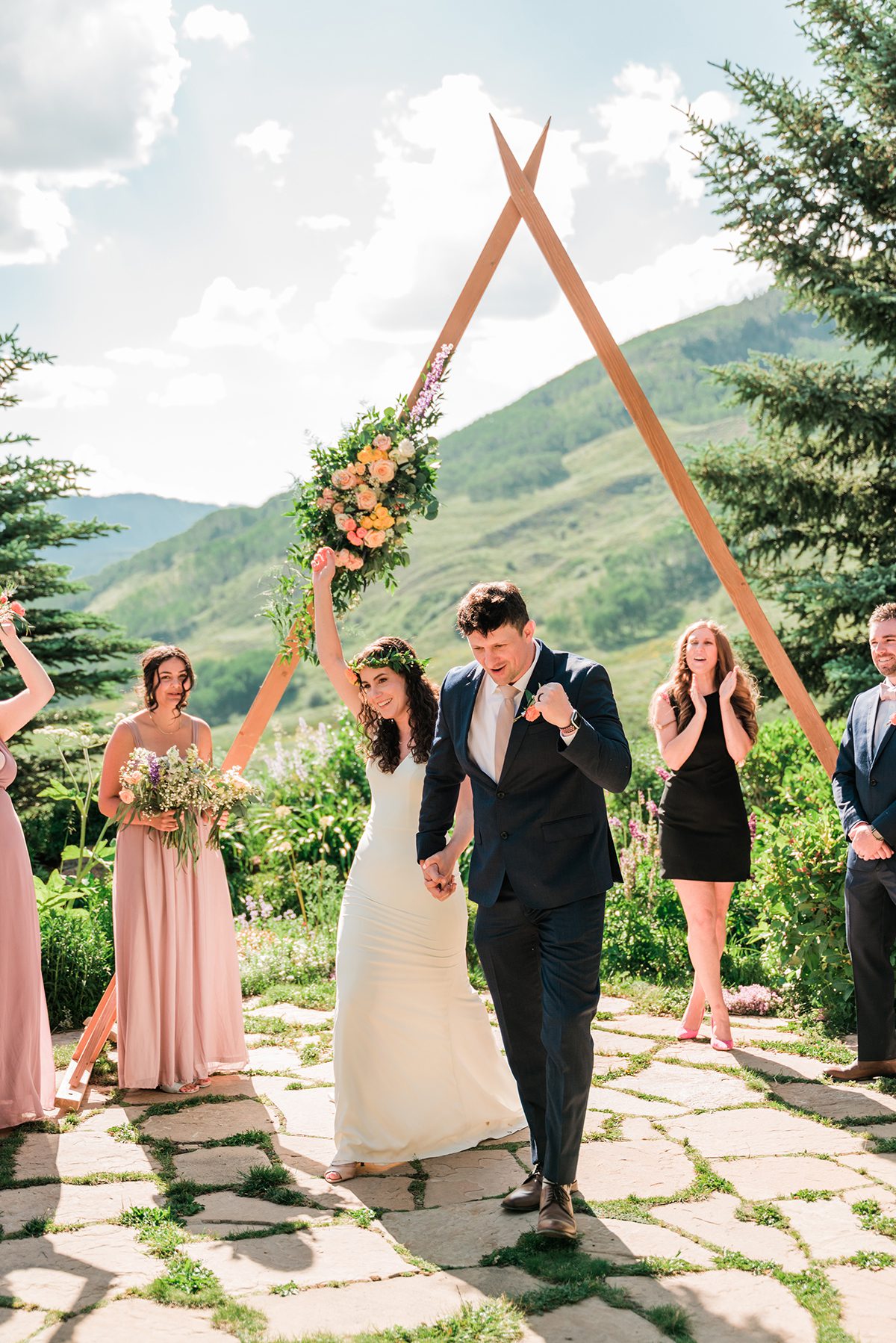 ceremony 5:00
You and your partner will be united forever during your ceremony. If you're having an outdoor wedding, be sure you consider timing for the light of the day! High noon and early afternoon is the worst if there's no open shade. Not only is it hot but the sun casts bad shadows on your faces! A later afternoon ceremony outside is better for photos if you'll be in direct sunlight.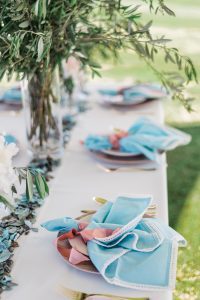 cocktails & reception details 5:30-6:00
While everyone shuffles over to the reception and begins ordering cocktails and finding their seats, I'll be grabbing some of those beautiful photos of your reception details! From the cake or dessert table, to the head table set up, and the centerpieces of each table, a lot of time and effort goes into these little things. I do my best to capture each detail for you to remember! (Plus they look great in your album.)
announcement & first dance 6:00-6:15
A fun alternative wedding day timeline I love is having the first dance with you and your partner as the first event of the night. People may be hungry, but maybe you've got a snack bar for those who enjoyed the cocktail time. Everyone is seated for your announcement and all eyes are on you — why not move right into your first dance? If you're working with smaller wedding coverage this also helps you work in as much of your reception as possible before the photographer is done.
dinner 6:15-7:00
You've had the first dance, now you can appease your guests with dinner. Make sure that all the family you want in photos with you eat at the same time as you, and be sure your photographer does too! Once you're all done, you'll excuse yourselves (maybe have the DJ make an announcement!) for the formal photos. This does get tricky if you've got little ones as they may spill on themselves, but as I said alternative wedding day timelines aren't for everyone!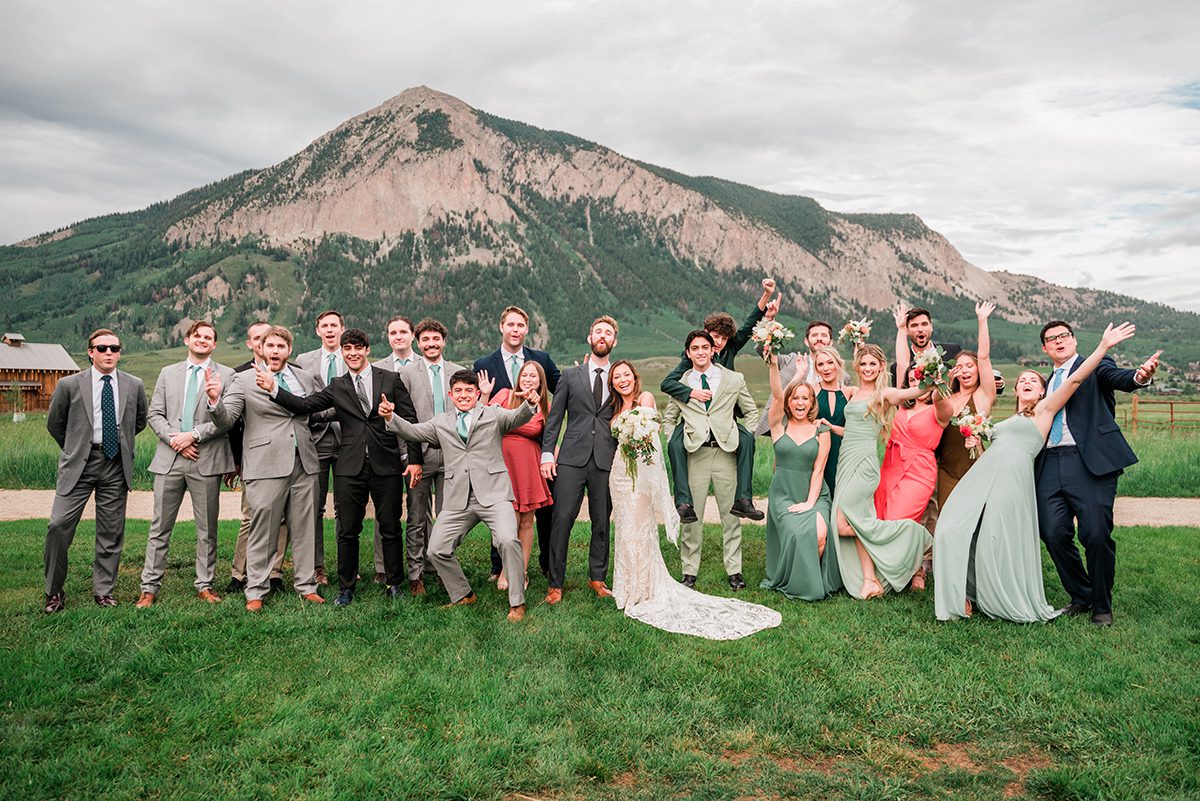 family photos 7:00-7:30
As your guests finish dinner and begin dancing to your playlist, you'll slip out to do the formal photos in the golden hour light. These are after all the most cherished photos and the ones that will end up on walls! They should be as beautiful as your big day. I advise couples who do all their photos after the ceremony to start with family so that grandparents and kiddos can get to the reception sooner!
wedding party photos 7:30-8:00
Once the family photos are done you're free to have fun with your wedding party! Be sure to consider if you want a mix of formal and fun, and whether you're looking for photos with each individual bridesmaid and groomsman. You can rest easy knowing your guests have your family to chat with and join on the dance floor, so there's no need to feel bad for being away!
couples photos 8:00-8:30
Now the sun is setting and you've got the best, most romantic light of the day. Your wedding party has gone back in to party and it's just you and your new spouse — finally! This is a magical moment for you to both be alone together in the first quiet moment you've had with no eyes on you. These photographs are the ones you'll cherish forever and pass down to your great grandchildren! Not to mention they'll look stunning in giant canvases above your sofa 😉
cake cutting 8:30-8:45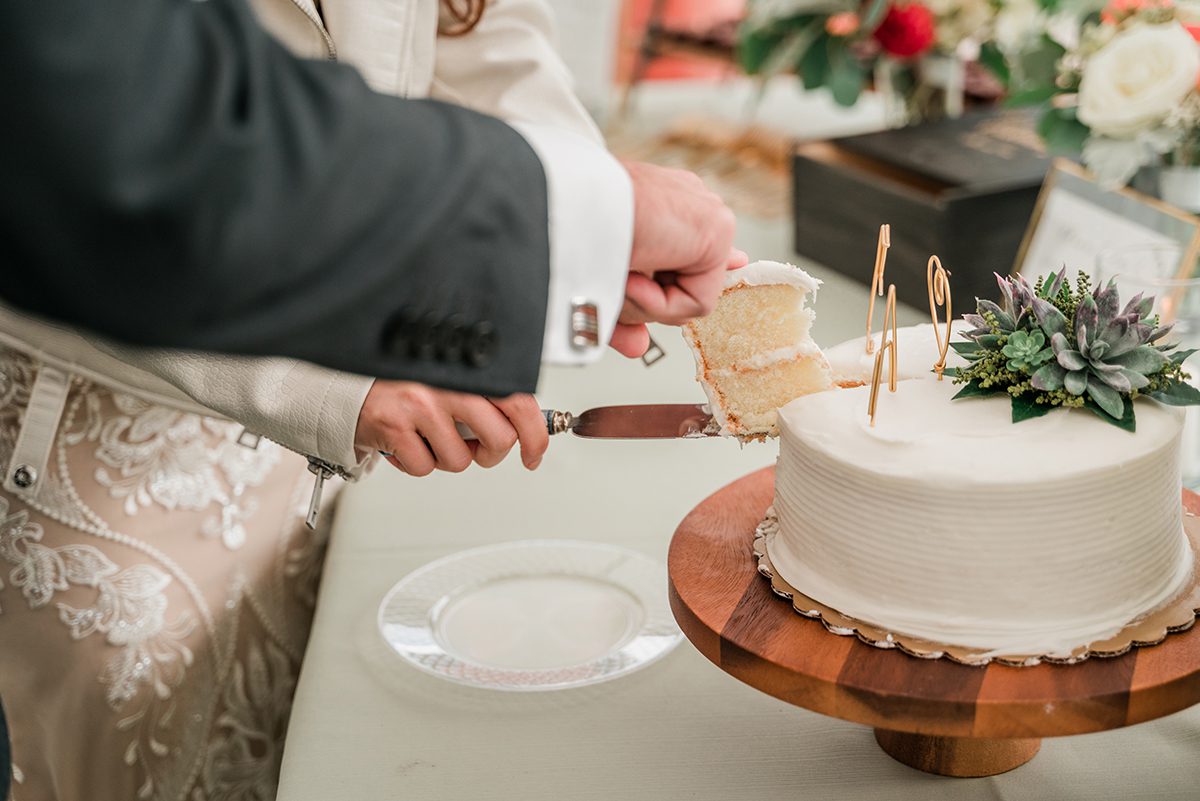 After your romantic sunset moment, it's back to the festivities! You'll cut your cake, or split a donut if you're like me and Eric, and get on to the dance floor! (For a sweet alternative to cutting the cake, check out this post from Sweet Kiwi all about dessert table ideas!)
dancing 8:45-9:30
Next it's on to the dancing. Whether you're doing a father/daughter and mother/son dance, an anniversary dance, or just letting you and your guests dance the rest of the night, this time makes for some fun shots with your loved ones all having the time of your life!
grand exit 9:30-10:00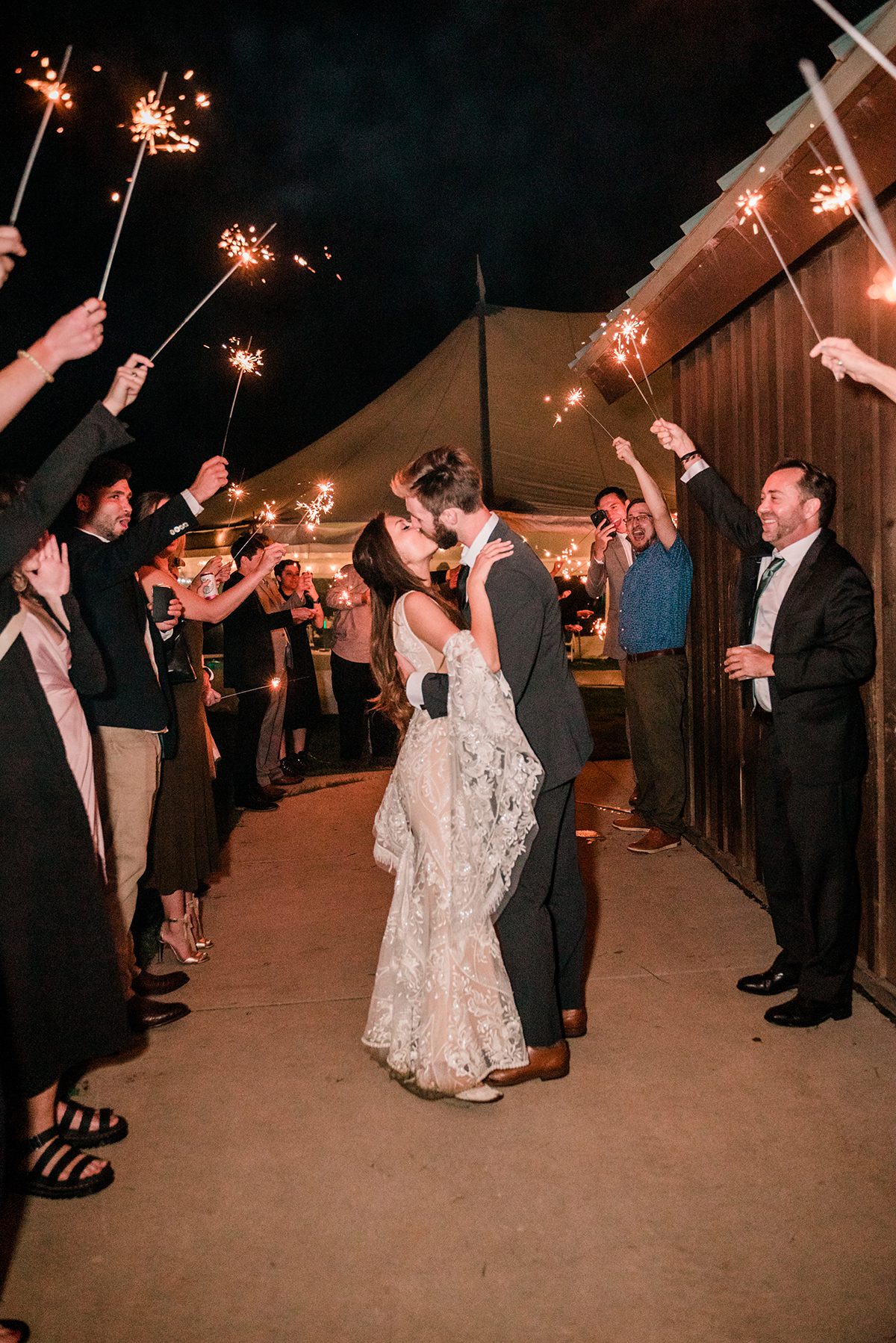 Planning your timeline later in the evening allows for your grand exit to be captured! Maybe you're doing a sparkler exit or a lantern release… there are lots of ways to customize this time!
I hope this has been a helpful post for those of you with unique celebrations looking to switch it up! Even if your event isn't going to be quite so non-traditional, these kind of alternative wedding day timelines can help you see just how many ways there are to plan your big day. You don't have to feel boxed in to certain expectations!
If you're interested in learning more about my wedding collections and services, contact me here to set up a consultation!
xo,