When they talk about love and marriage, people often say "When you know, you just know." Nothing could be more true for Brandon & Chelsea's love story! The two were married in an elopement on the Colorado National Monument, and boy was it a wild ride!
Since the wedding industry has developed the term "elopement" to often include small, intimate planned weddings with a few guests, it is more rare that I get a request from a couple for a true, secret, just-the-two-of-us elopement. But when Chelsea reached out to me for just that, I was so excited! There is something thrilling and just such an honor to be someone's only wedding guest. Plus they were also coming from Iowa, so they already had my heart.
She and Brandon met on OKCupid, instantly messaging one another at the same time after they matched. Brandon admitted he knew she was the one only two weeks after their first date, and Chelsea told me she was practicing her signature with his last name even before they went on the first date! After having coffee with them the morning before they married, I could see this instant connection too. Chelsea told me about Brandon's epic proposal:
"I knew Brandon had bought a ring a couple weeks after our first date (crazy, right?!) So, I knew it was coming at some point. Plus with five children between us, spontaneity is near impossible! Then in May he had arranged for my mom to come watch the kids. I assumed it was happening, but had no idea what he had planned. We went to dinner and then he said we needed to go on a drive. Thinking I had some time, I started doing my makeup in the car. He stopped just a few minutes into the trip. When I looked around (makeup half done, mind you!), I realized he had parked in the hot air balloon field in our city! I have a healthy obsession with hot air balloons. I lost my freaking mind. I hadn't ever been up in an untethered balloon! Next thing I know, we are 4,000 feet up in the air. Between blasts from the burner, he began the sweetest speech that ended with him on one knee (as best possible in a small basket!). I of course said yes and we drifted along watching the sunset in complete bliss!"
We began planning their elopement on the Colorado National Monument a few weeks before they came out; never having been to Grand Junction before they left the location ideas up to me. I naturally chose one of the most stunning vistas in the area, in my opinion! It was the perfect backdrop for their I dos. Chelsea got a vintage-inspired dress from ModCloth and Brandon wore navy and suspenders.
The day of the elopement we met for coffee and Chelsea told me what is probably the most memorable elopement story ever. They drove to Grand Junction in one straight shot from Iowa, around 15 hours mind you, and went straight to the courthouse when they got in. Only then did Chelsea realize those jokes she made to Brandon on the drive about forgetting something important were actually true! She forgot her license two states away. Scrambling, they were able to get a photo of the ID sent to their phone and get their marriage license after all.
They spent the rest of the day making the elopement sign and preparing for the vows. That evening we met up on the monument and just like that they were married! We followed the vows with a photo session around the area with the stunning backdrop. I even paused at one point to ask them to have their first dance, the pillars of the monument standing behind them. Take a peek at some of my favorite moments from their elopement on the Colorado National Monument: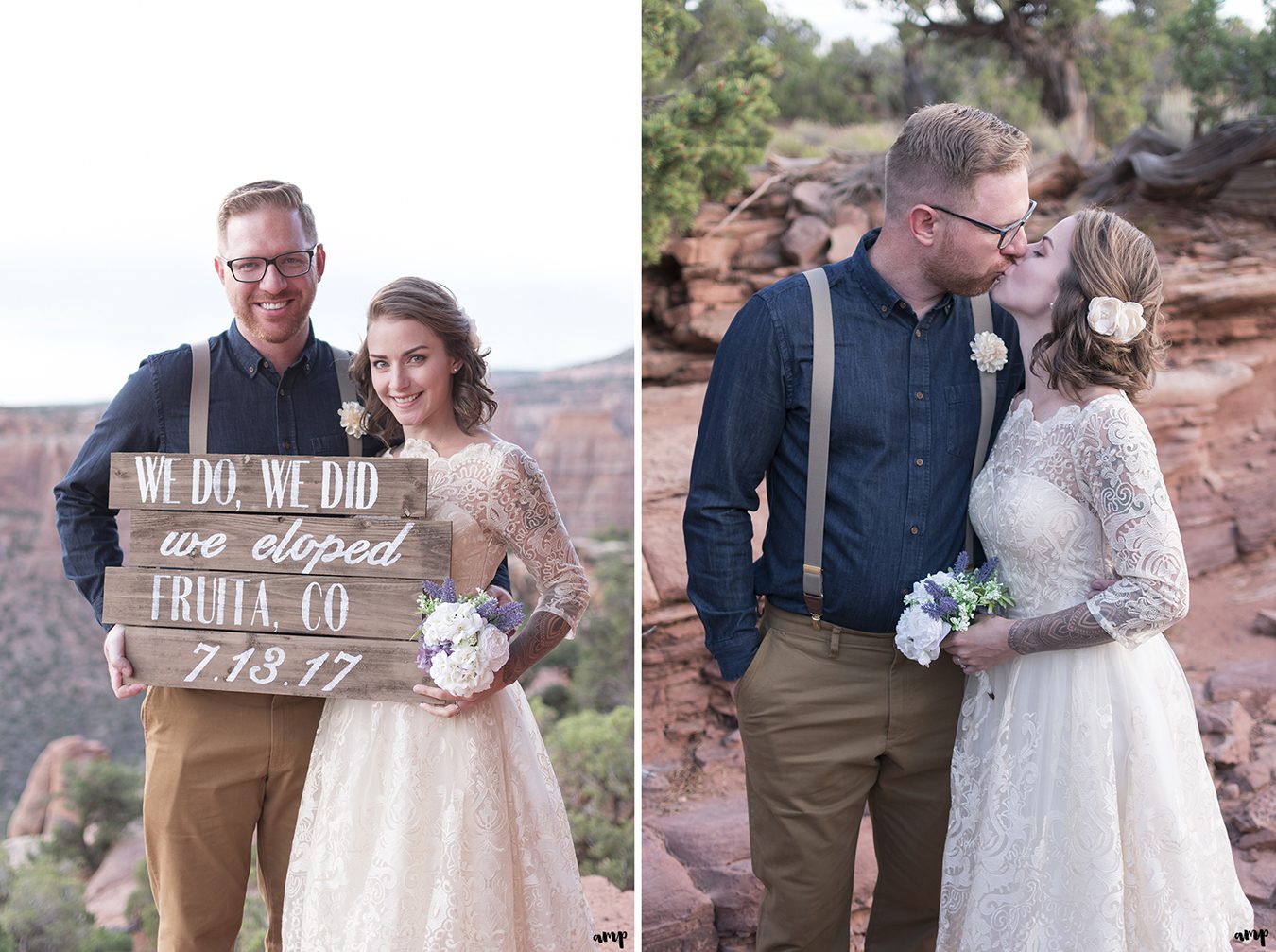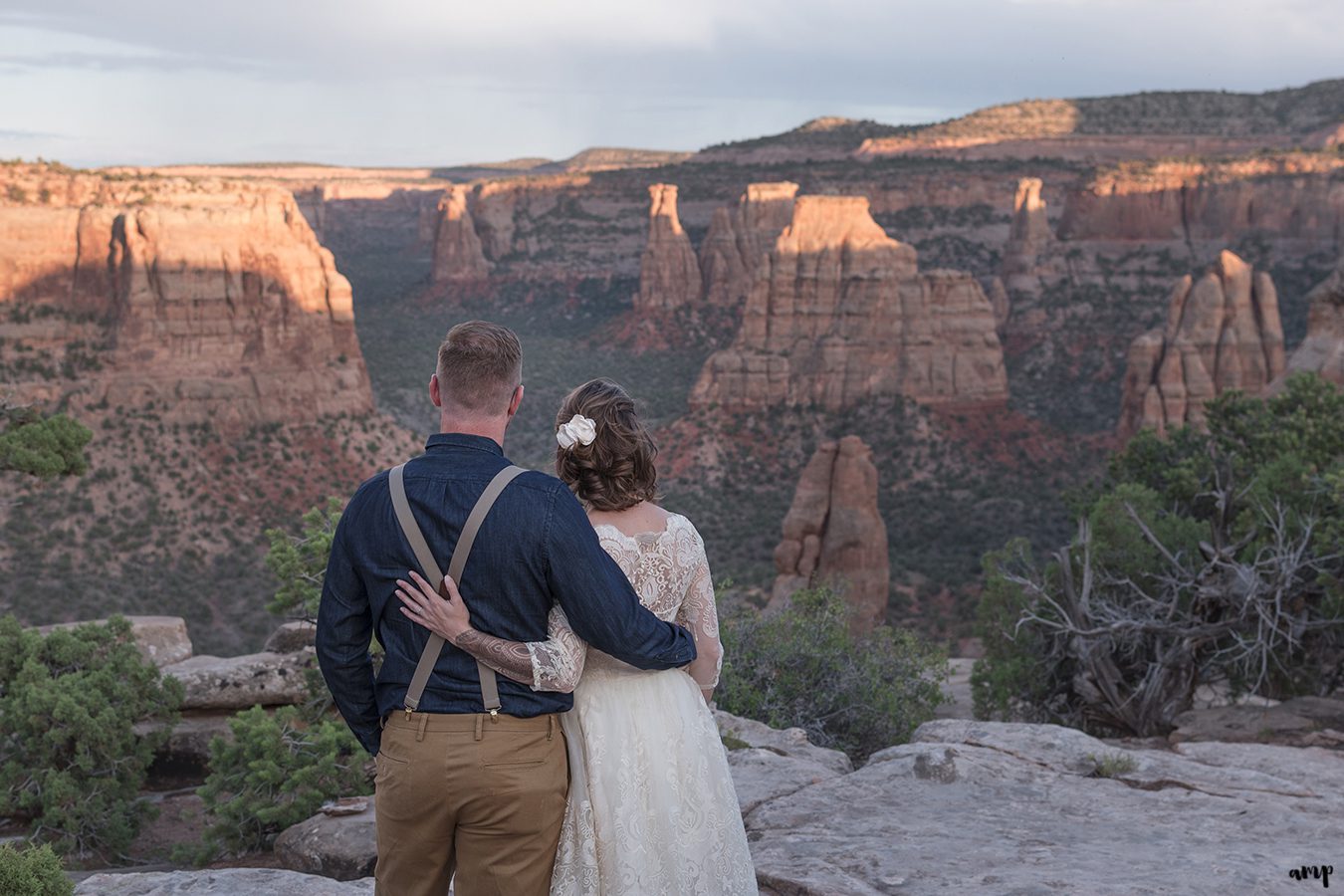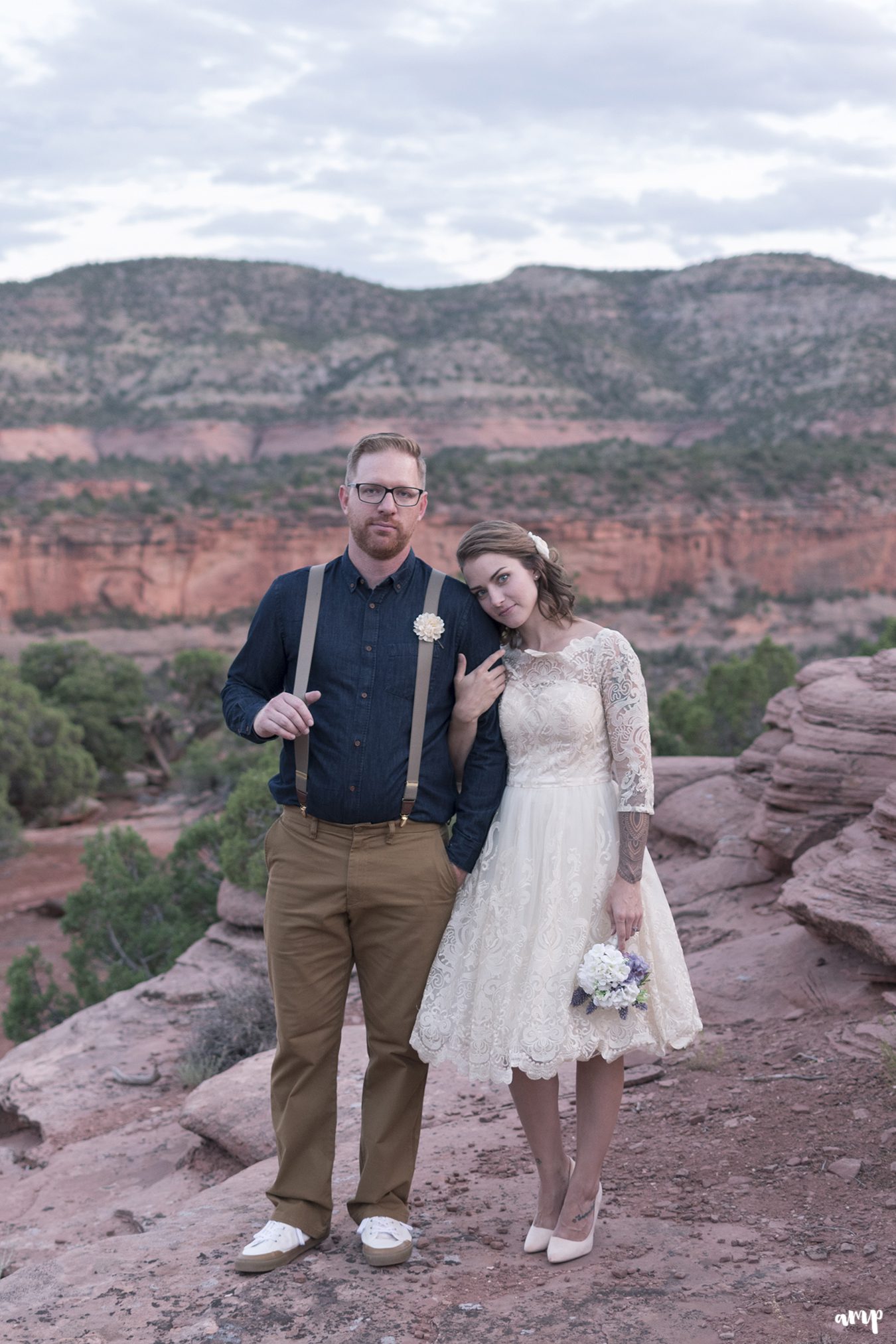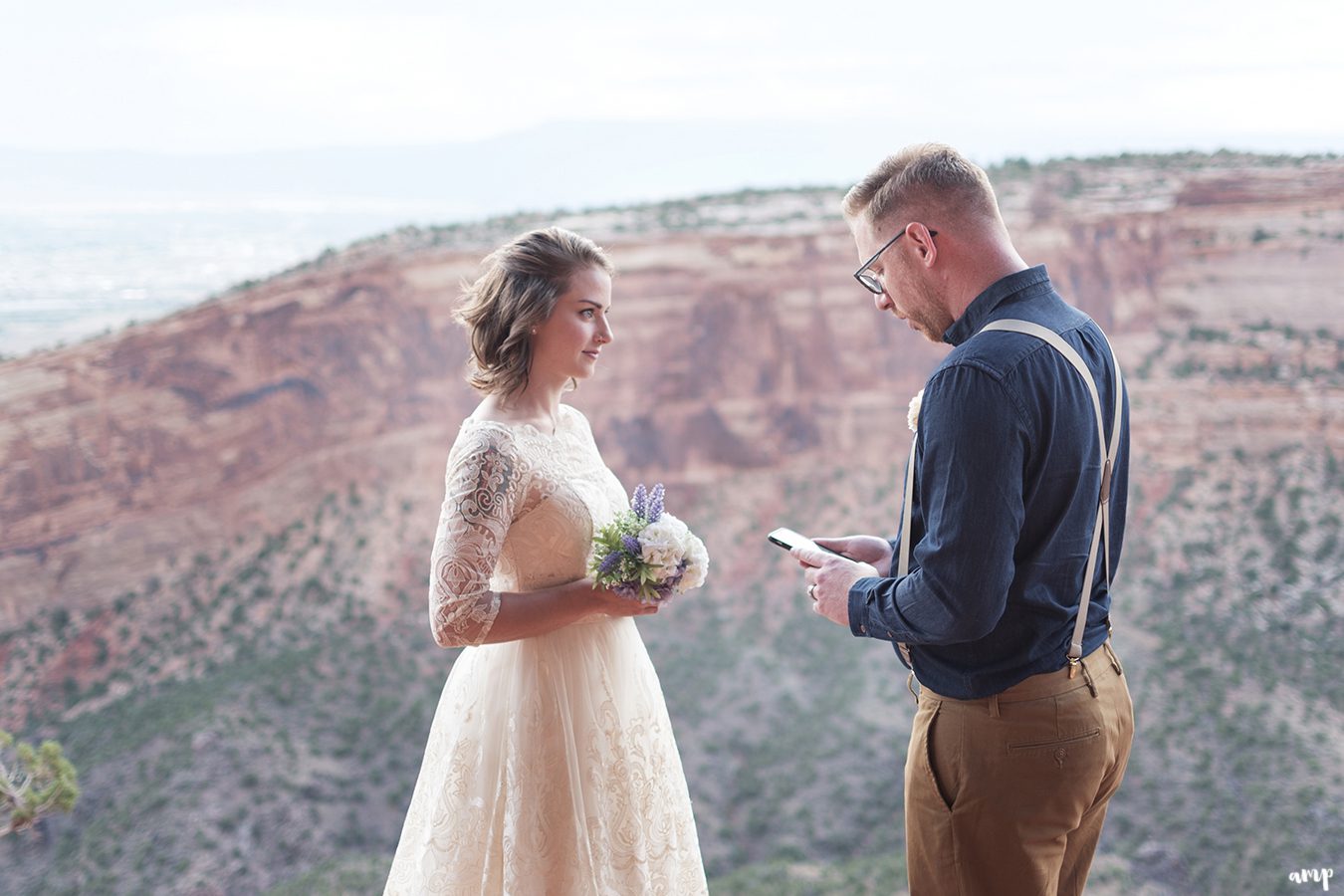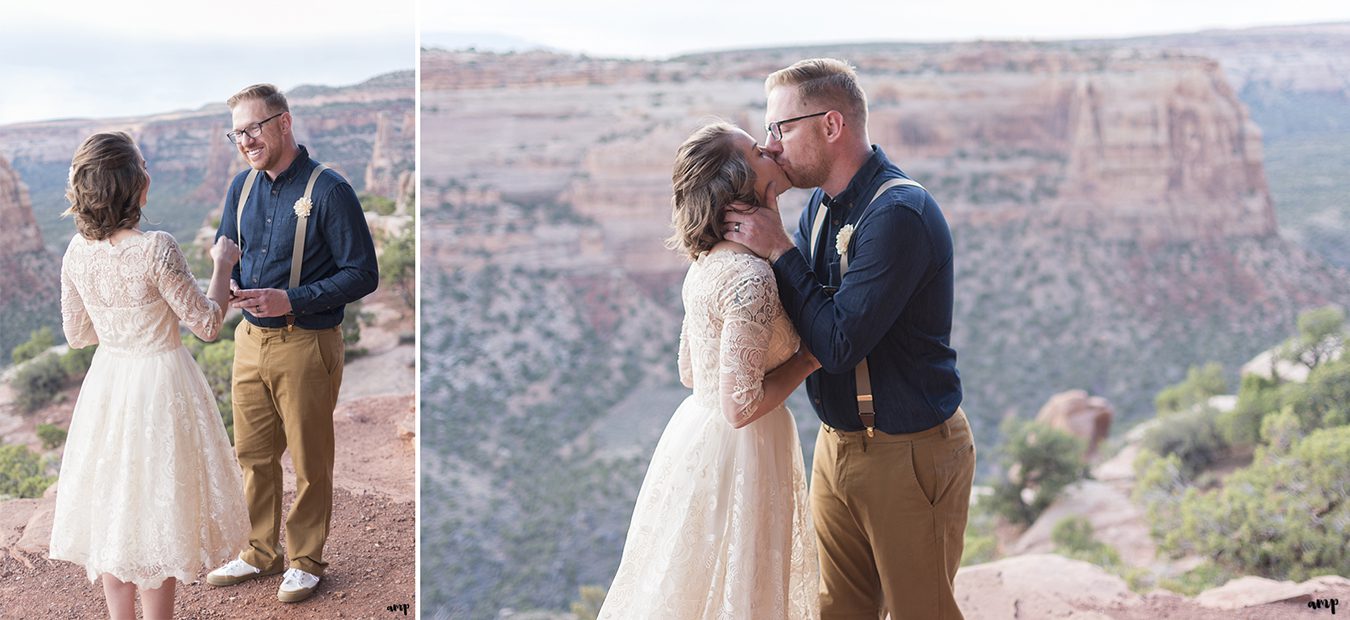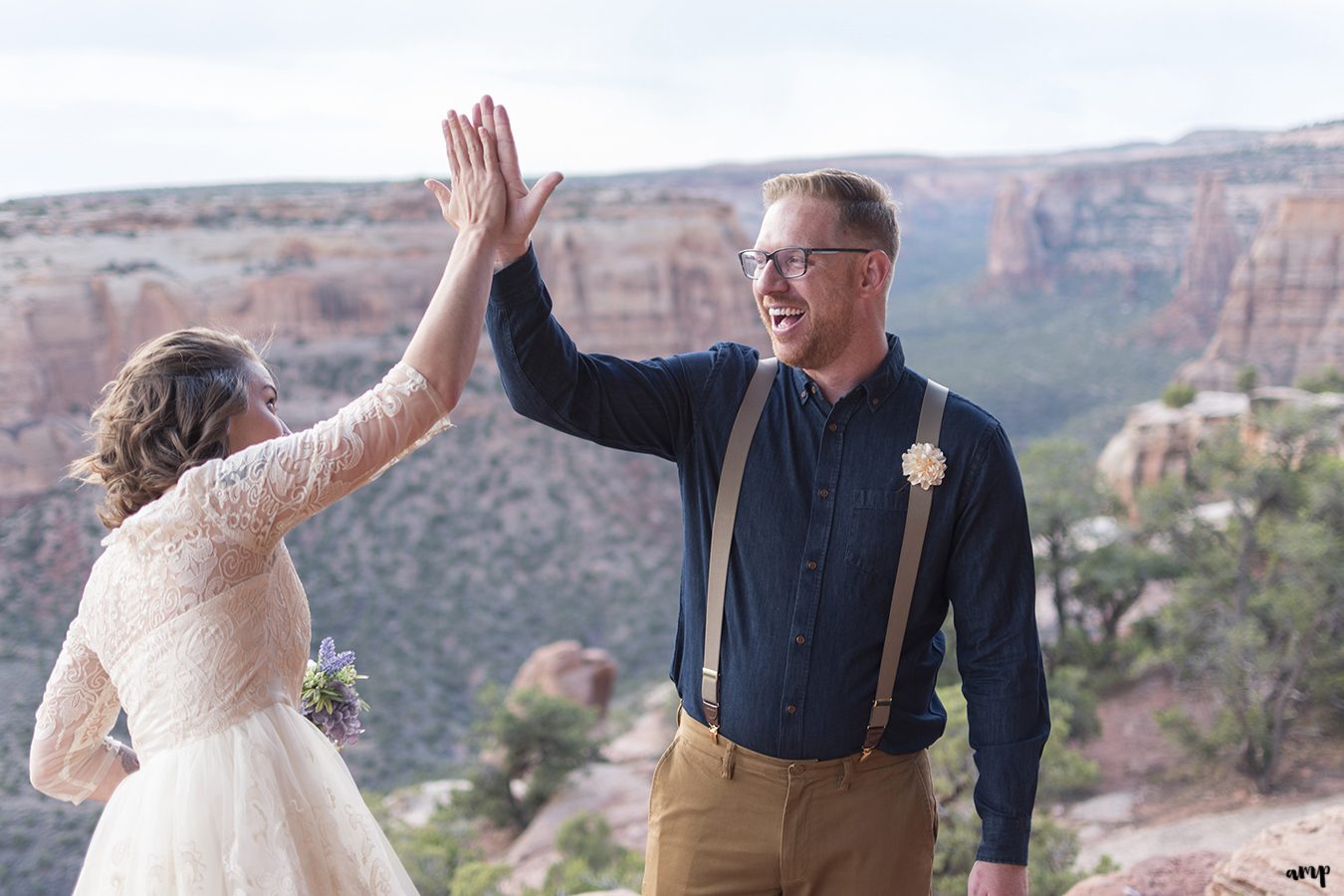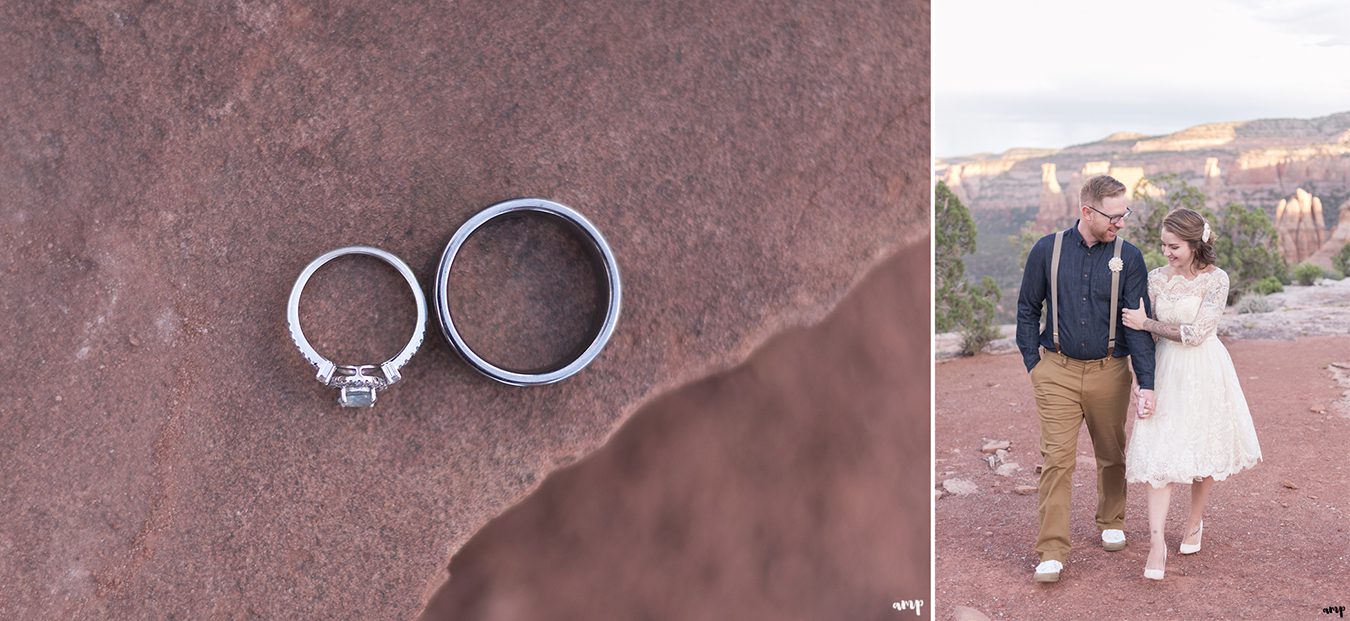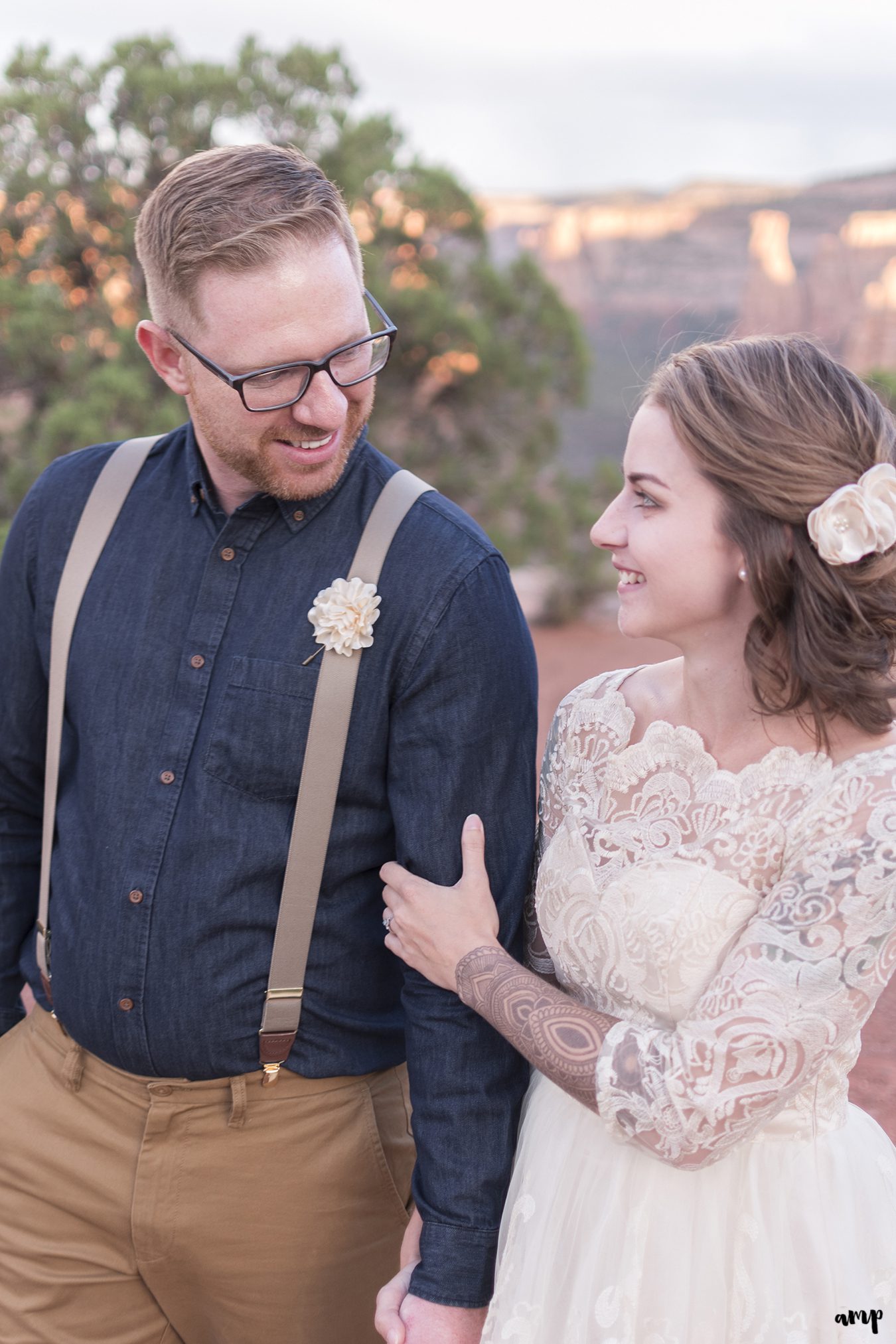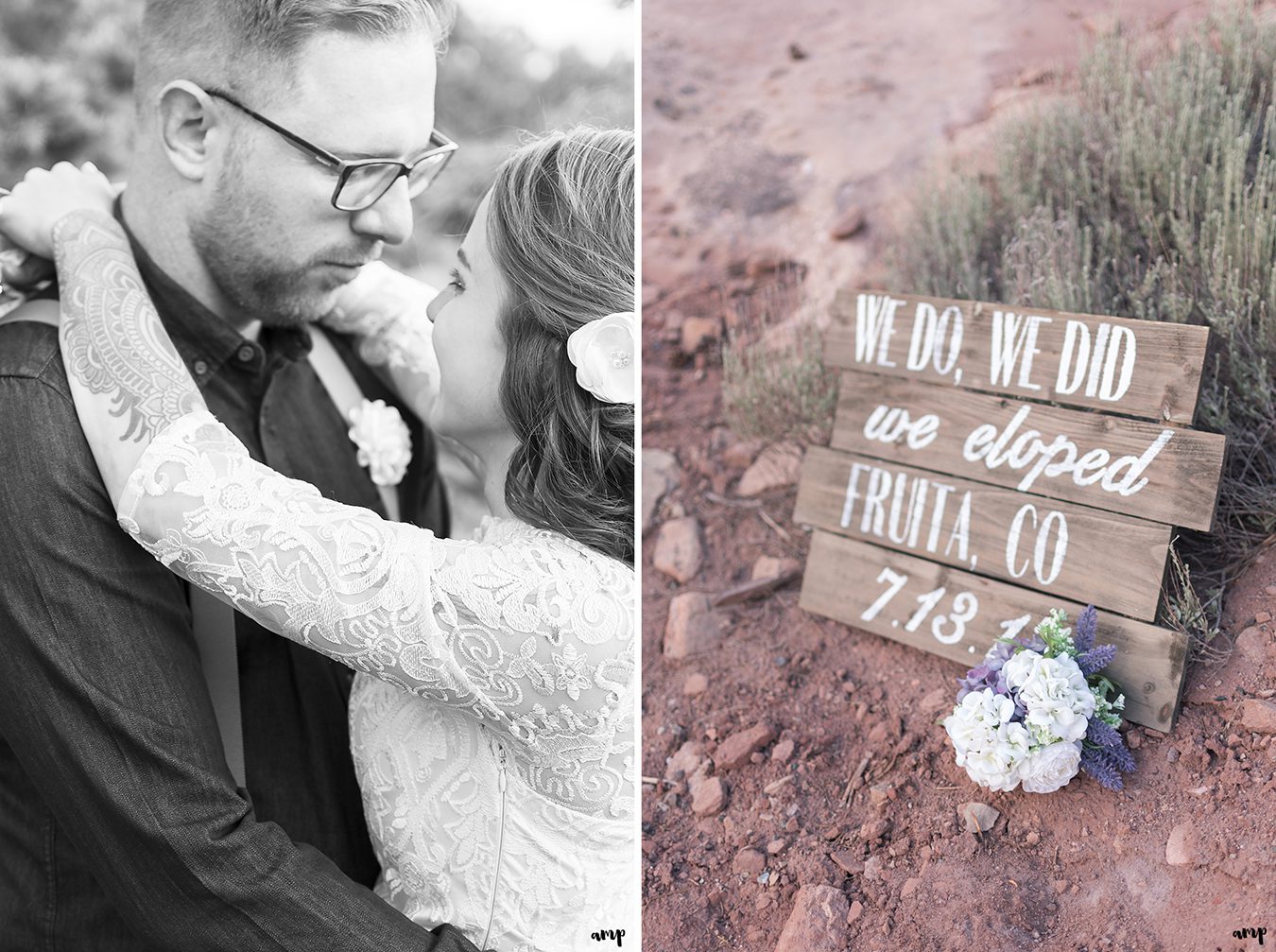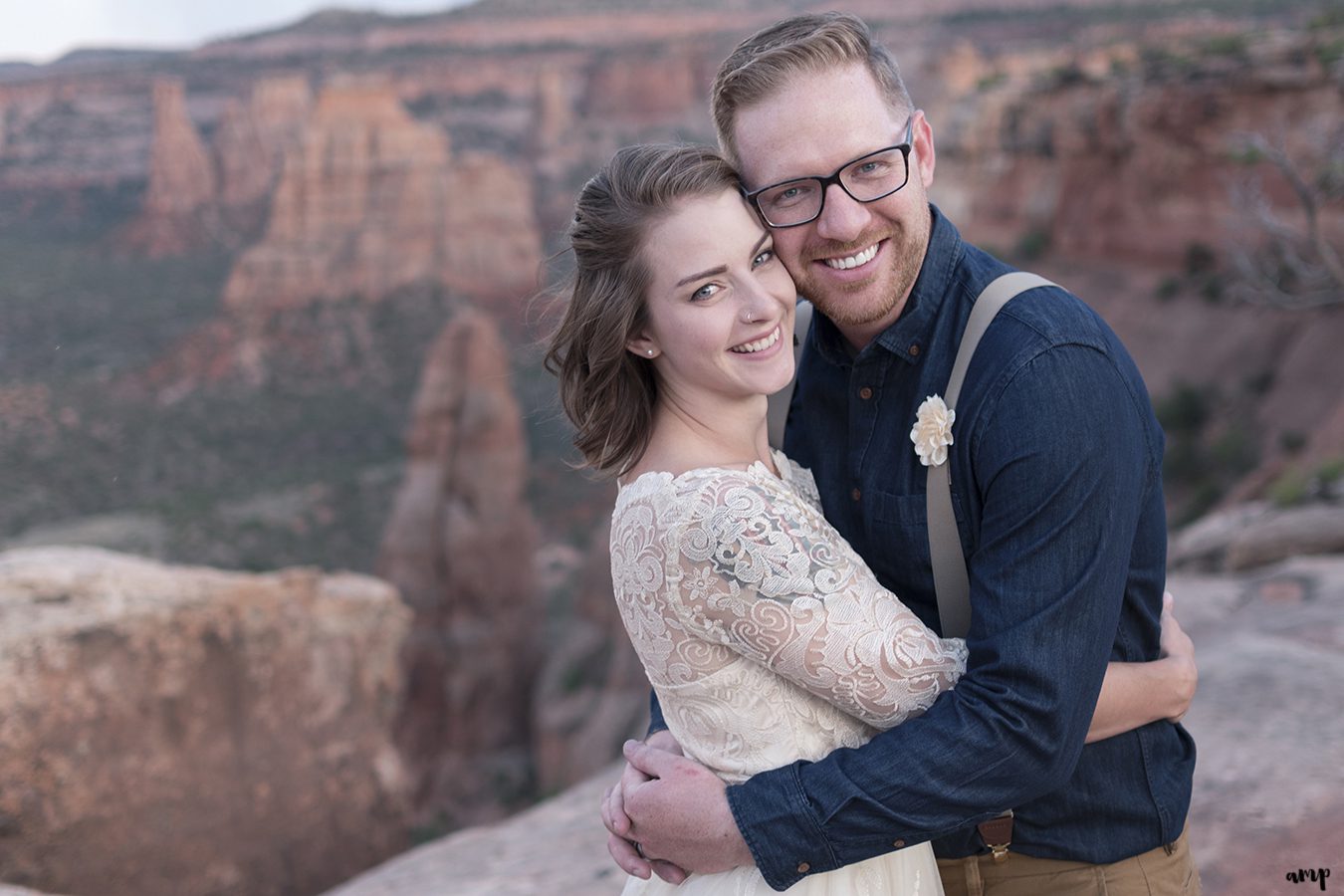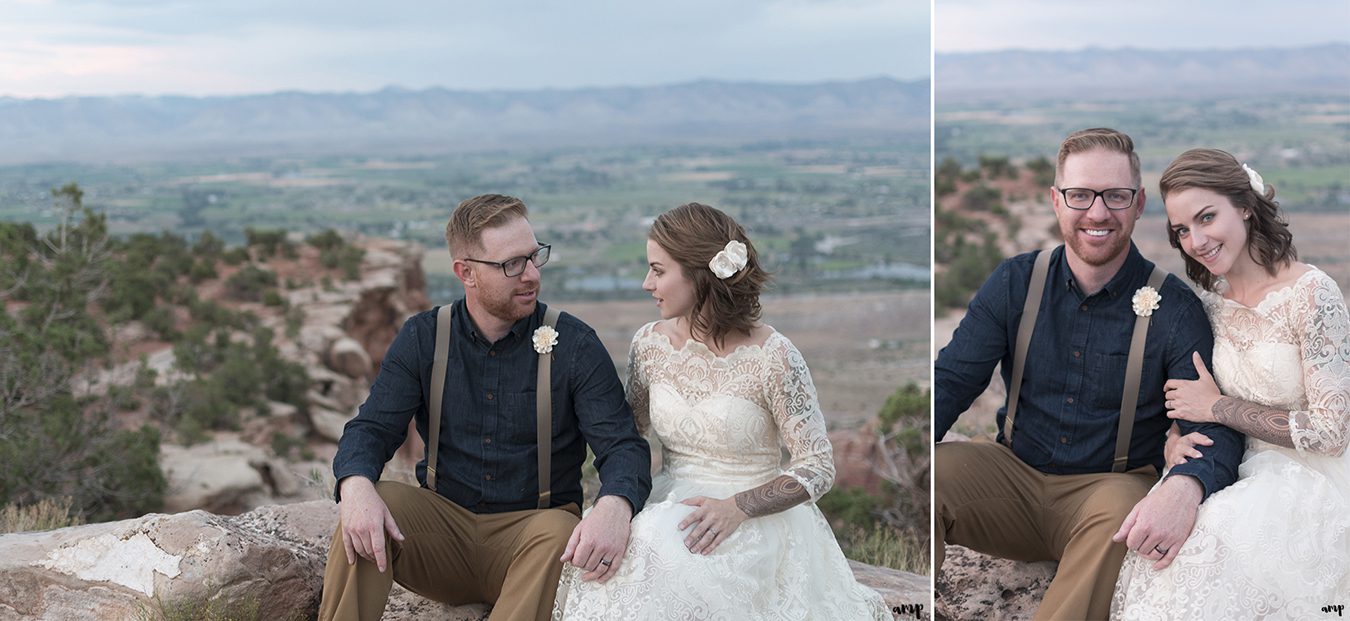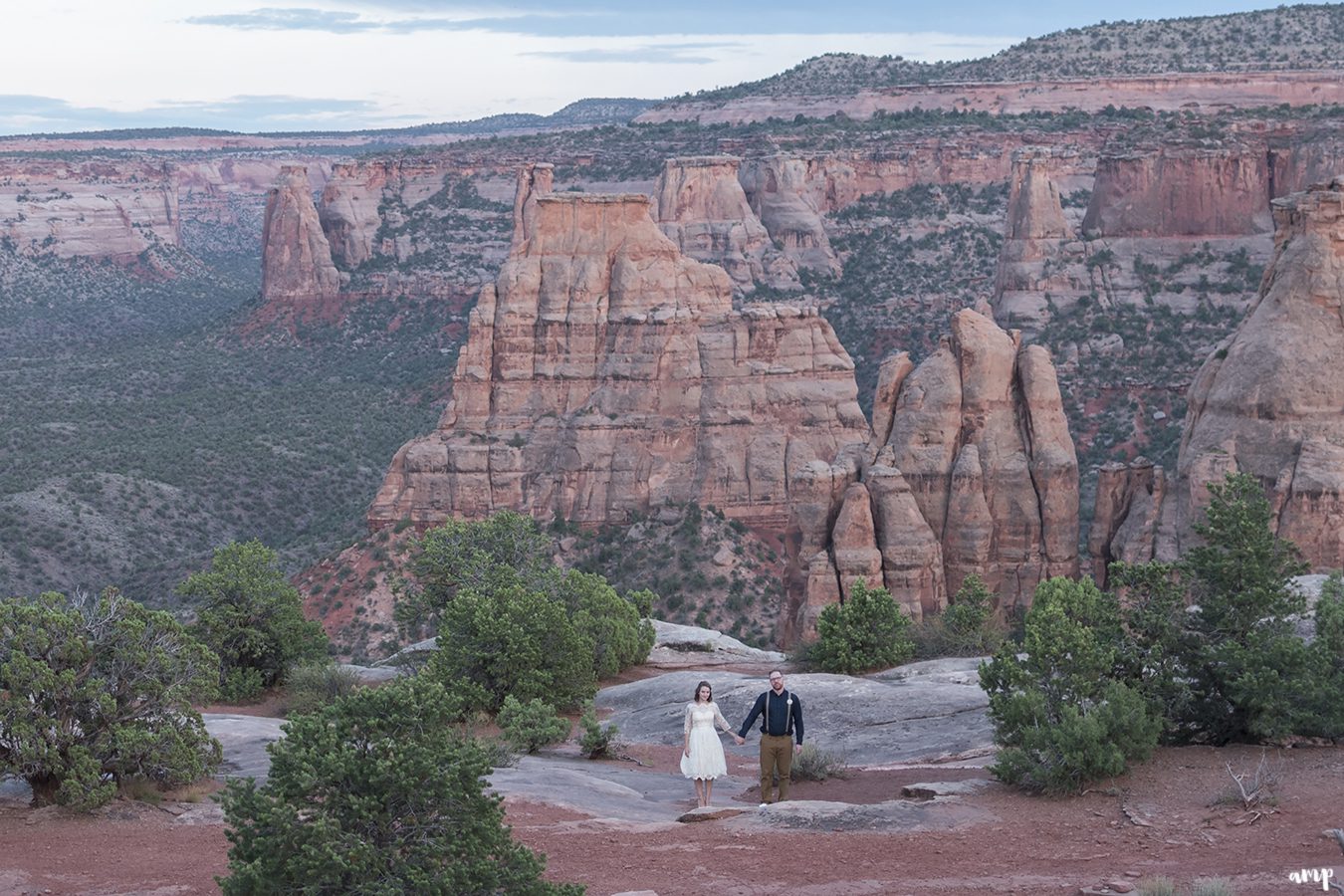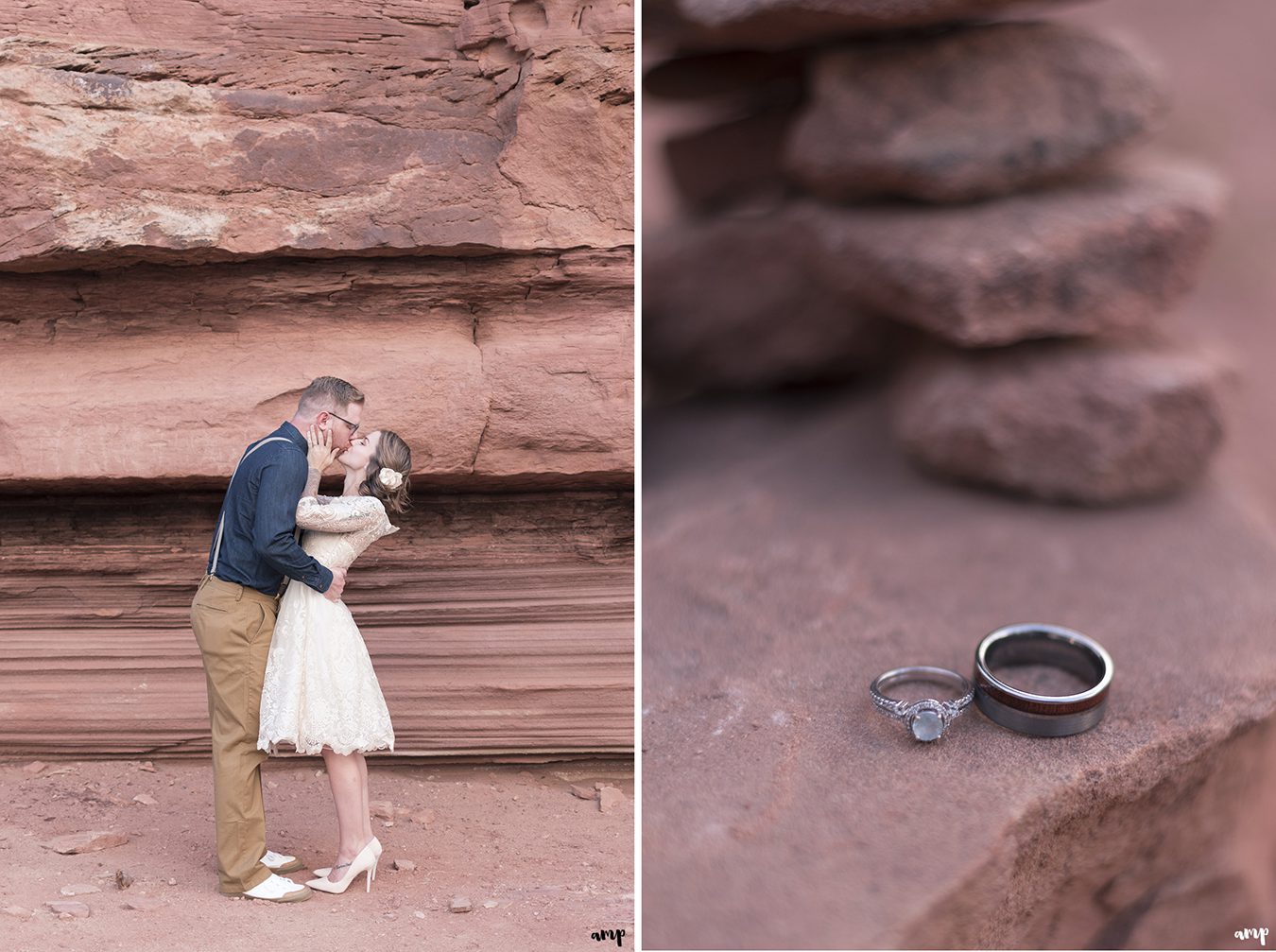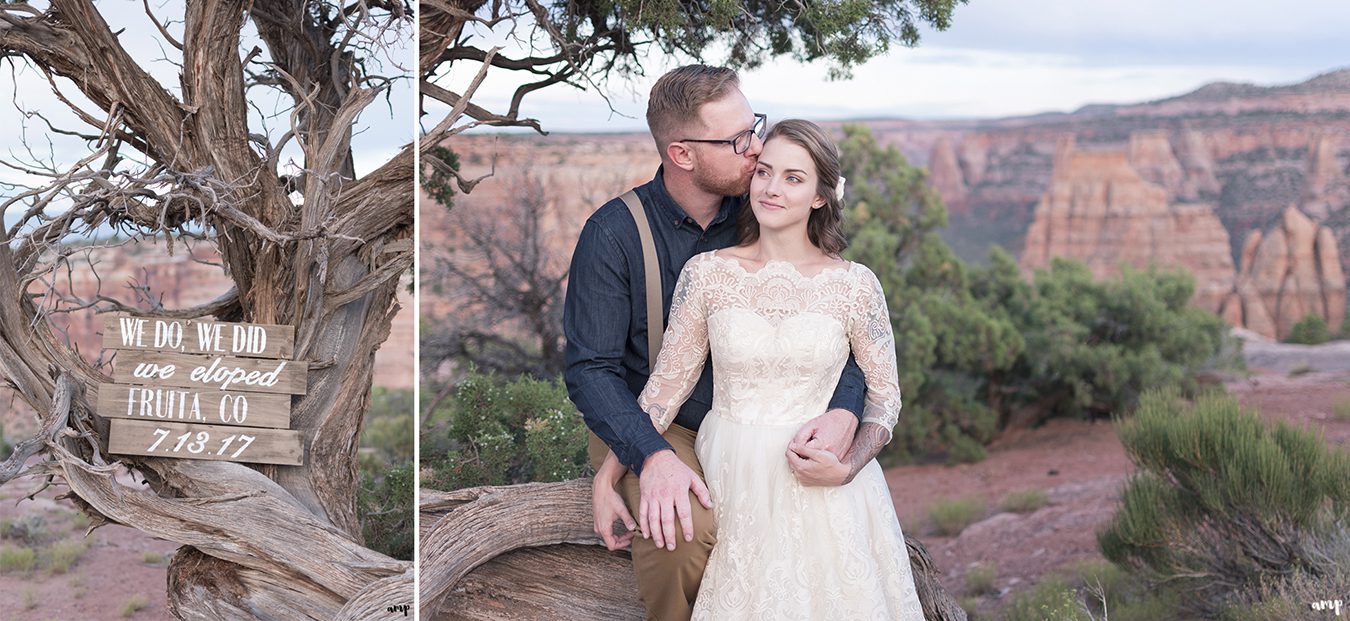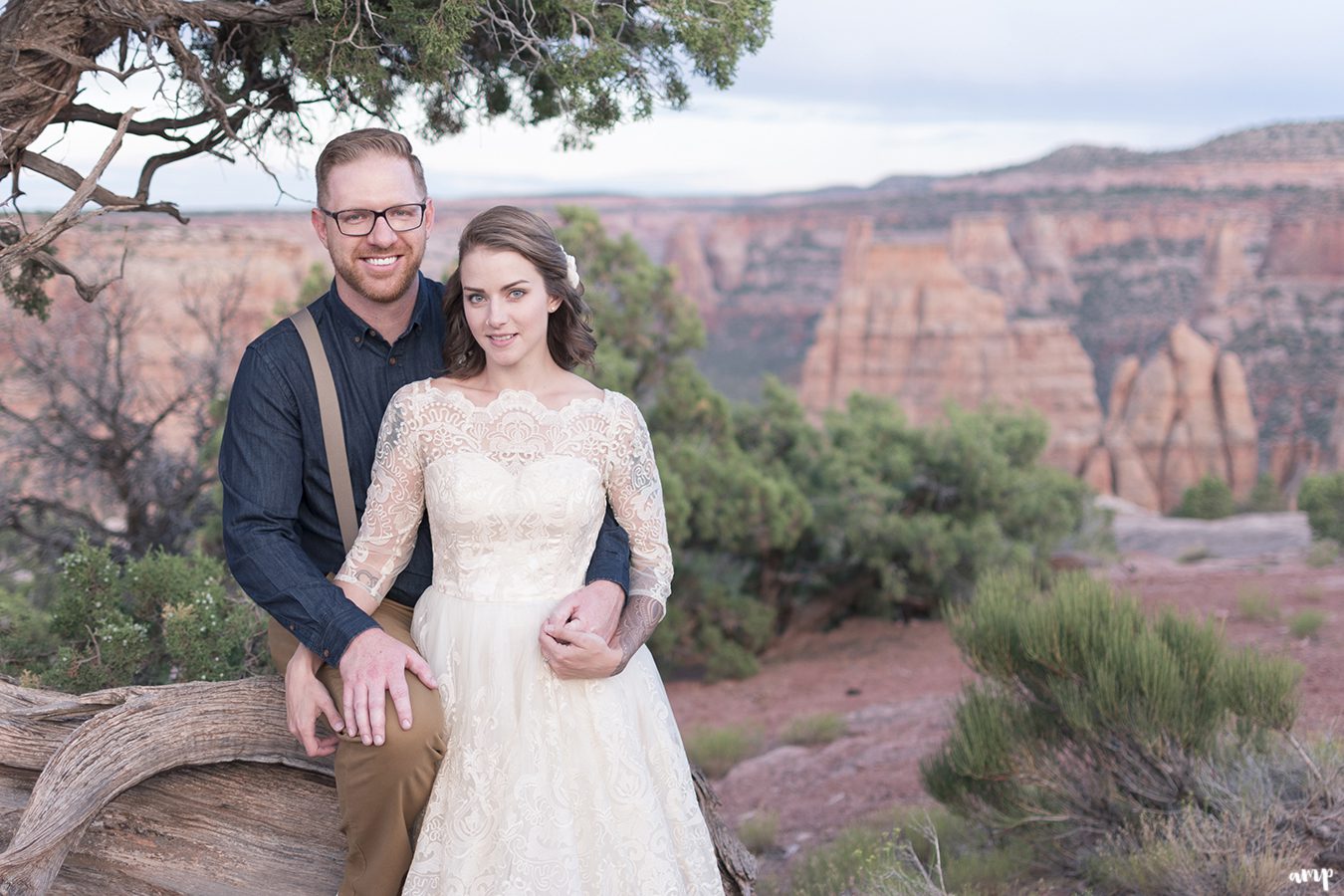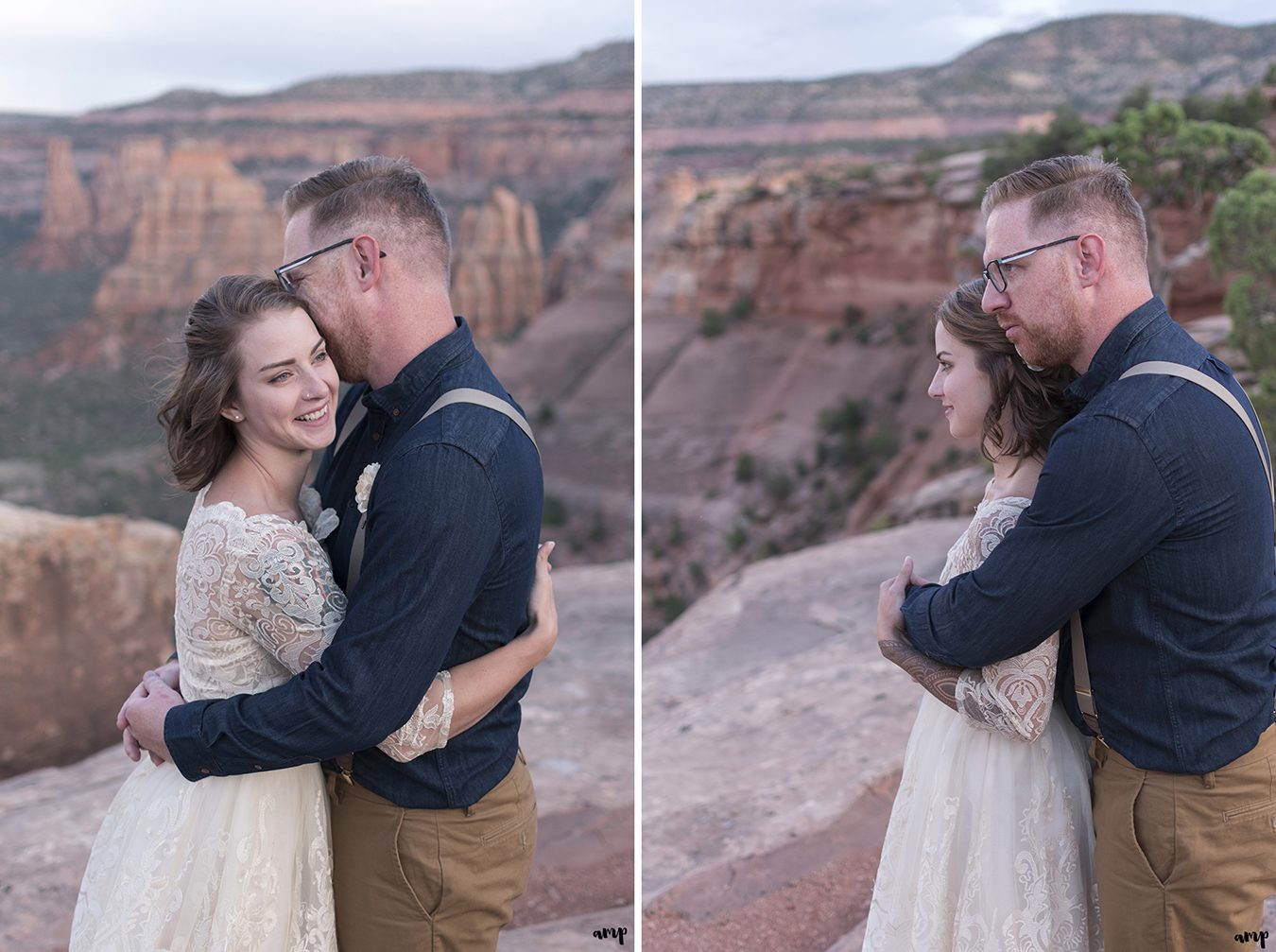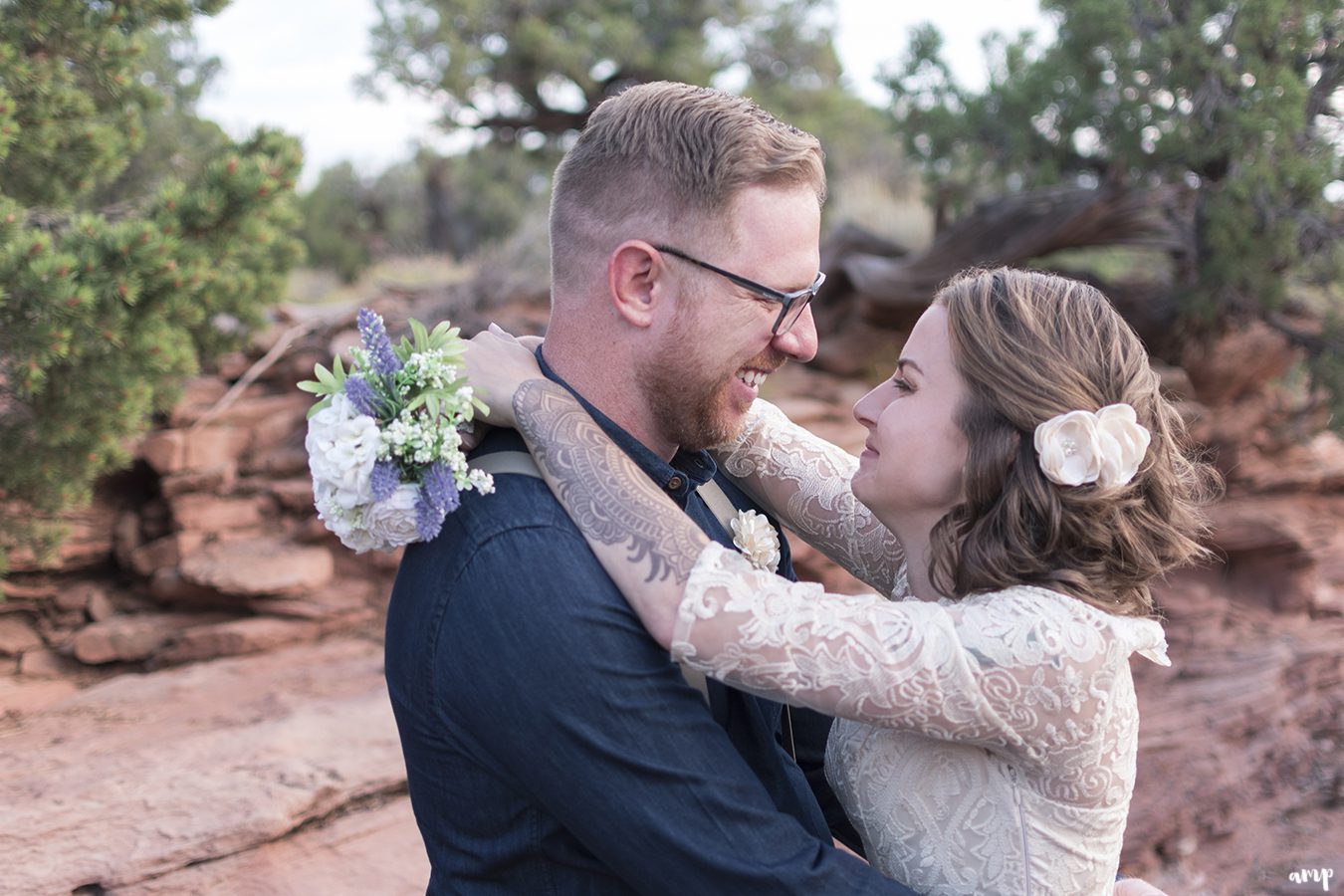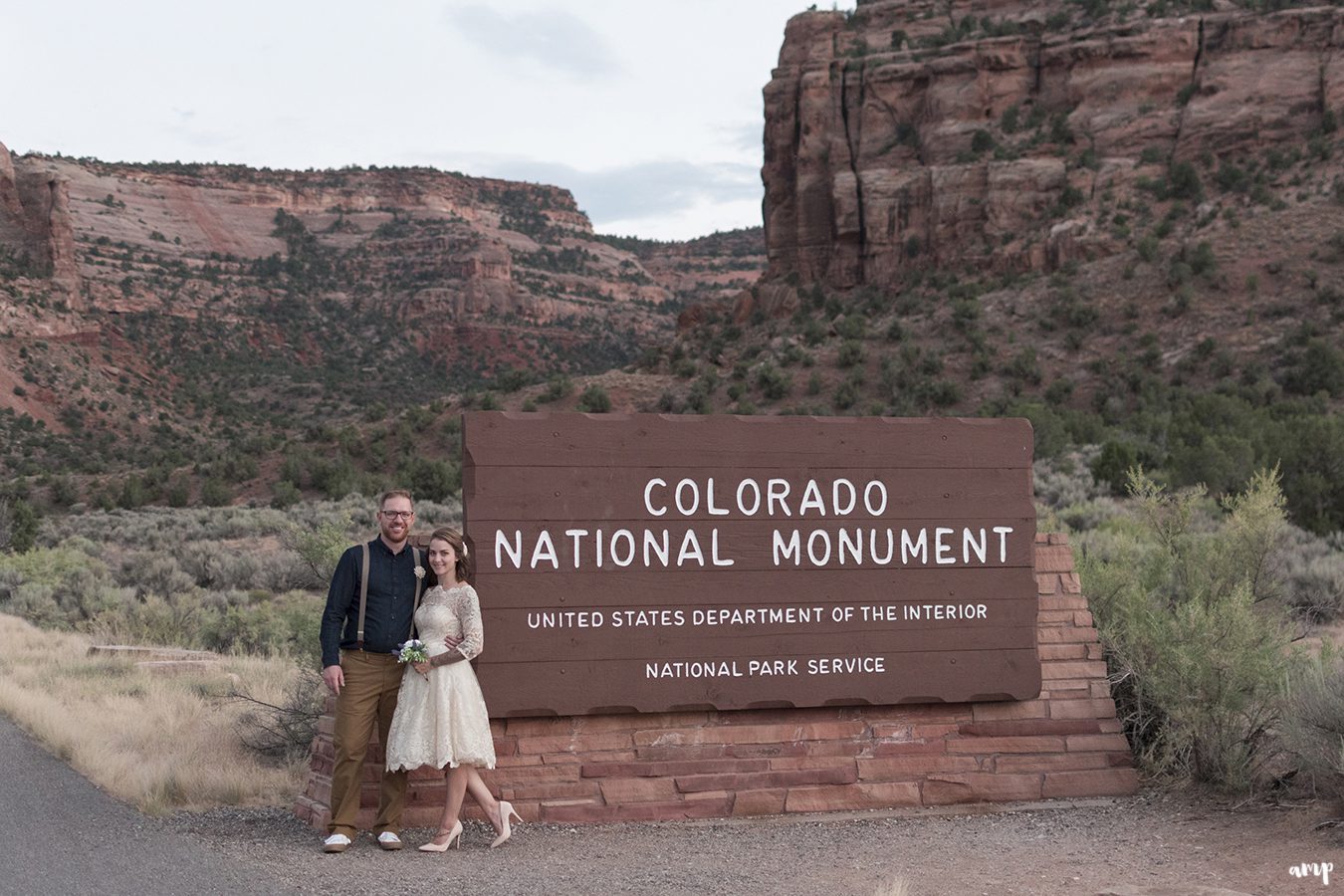 Interested in booking your own adventure elopement? Let's chat!