Clint first found their Red Mountain elopement ceremony location even before he met Laura. On a whim, he took a cross country trip to explore all kinds of places he'd never been before – one of them was Ouray and the surrounding area. He jeeped up an off-road path in the mountains and camped at the exact spot the two would later promise themselves to each other. 
The year following his first adventure, he had met Laura and the two planned a similar journey so he could show her the incredible places he'd found. Now with Laura along, the two camped in the same spot as he had before, and as their love bloomed over the years they knew that was where they wanted to tie the knot.
Last week they loaded up their Jeep for a week's adventure and set out on their wedding journey back to that little campsite near Ouray. I met them at the trail head and we climbed the mountain road to the ceremony space. We set things up beneath two trees that formed a sort of arch above Clint and Laura as they shared their vows and literally tied the knot in a hand-fasting ceremony. It was simply beautiful in its intimacy. The two even had some wedding guests in the form of very curious birds, so of course I had to include a photo of one of them too!
Following the ceremony we took in the sights and captured the incredible scenery in their portraits, capturing this special campsite forever in their wedding photographs. After exploring the area to its fullest, we took the Jeep back down the mountain to my car, where they would set off over the mountain pass to enjoy the day in Telluride. Any way you want your wedding day to look, it can with an elopement adventure! Take a peek at my favorite moments from their Red Mountain elopement near Ouray: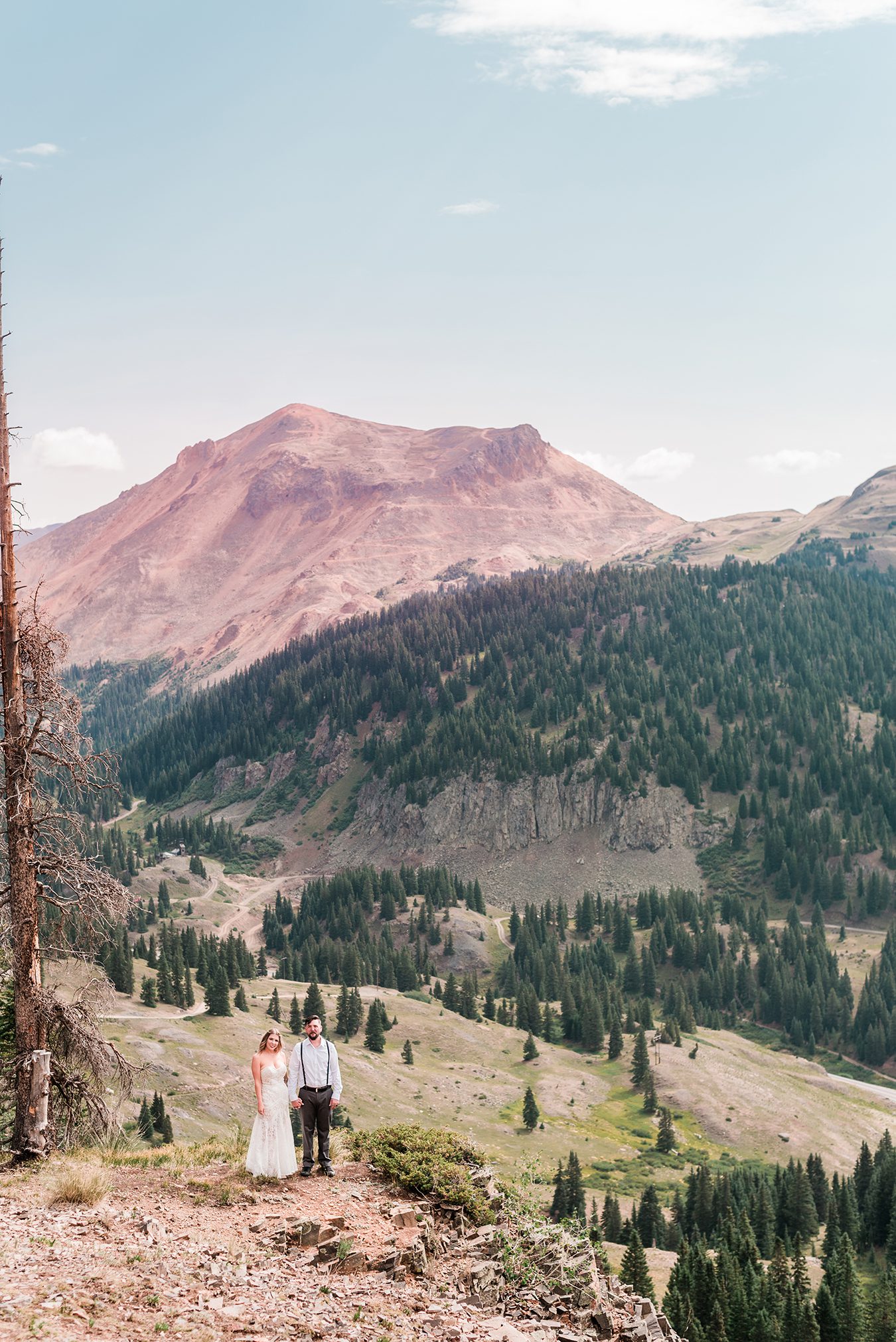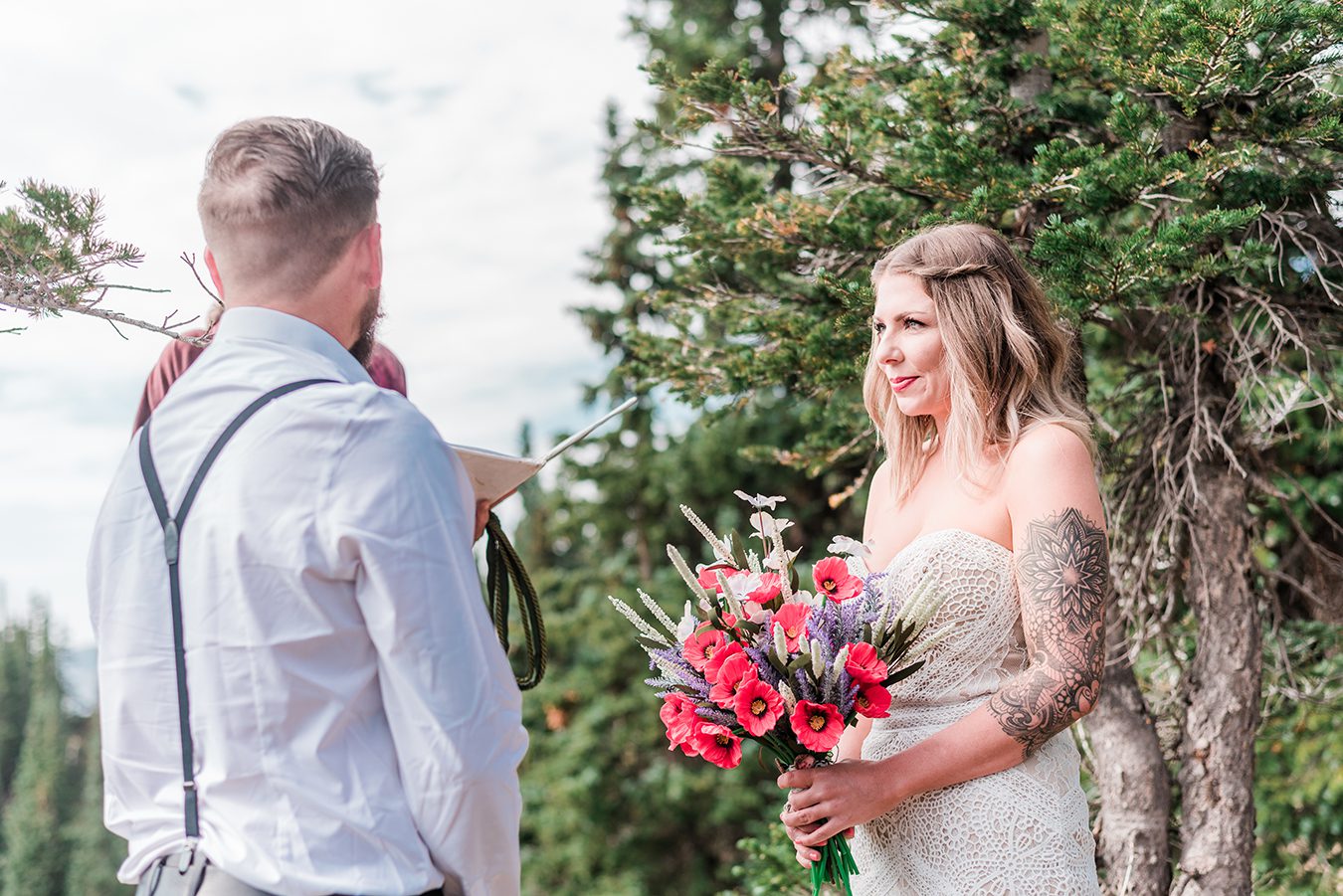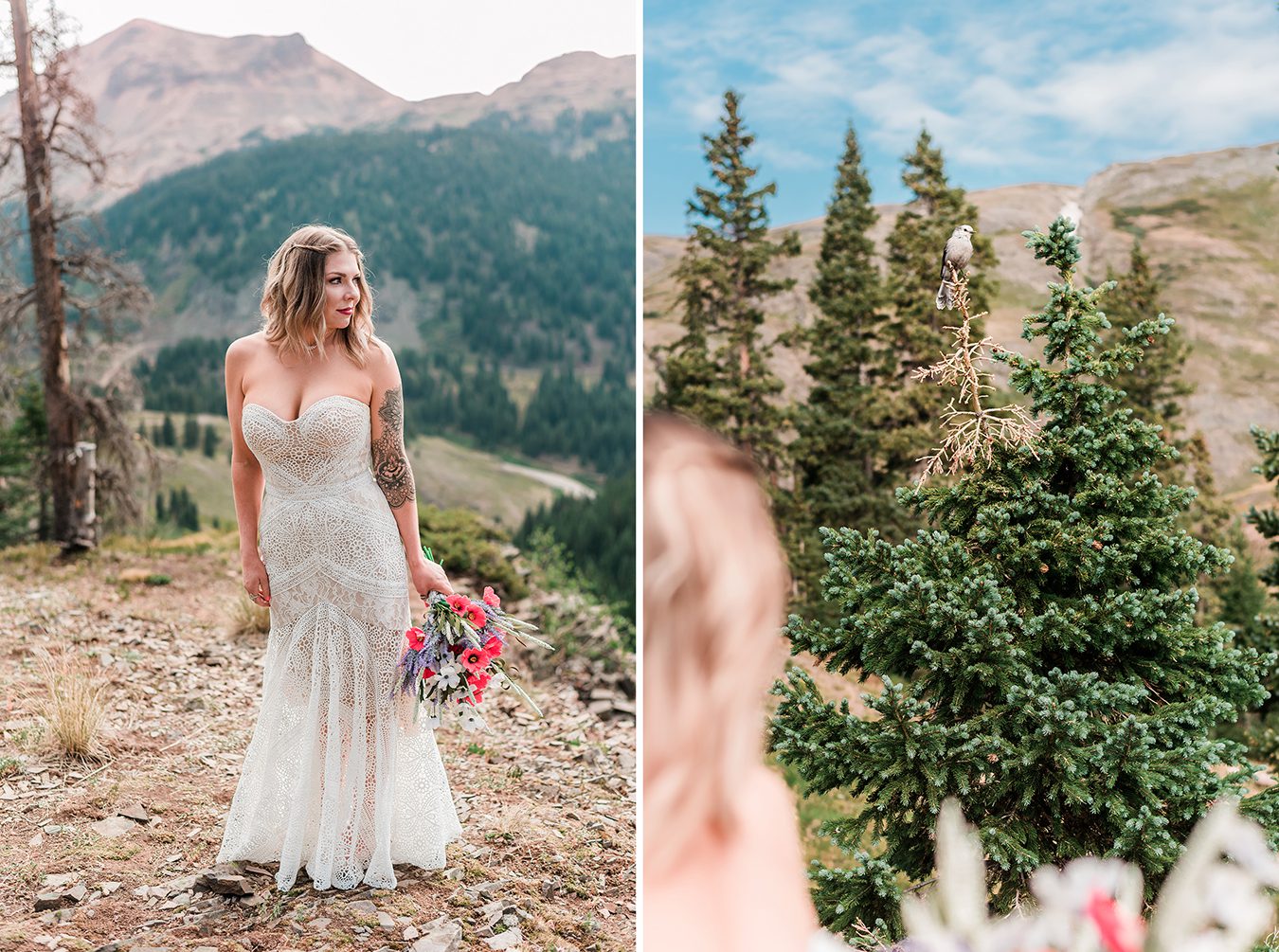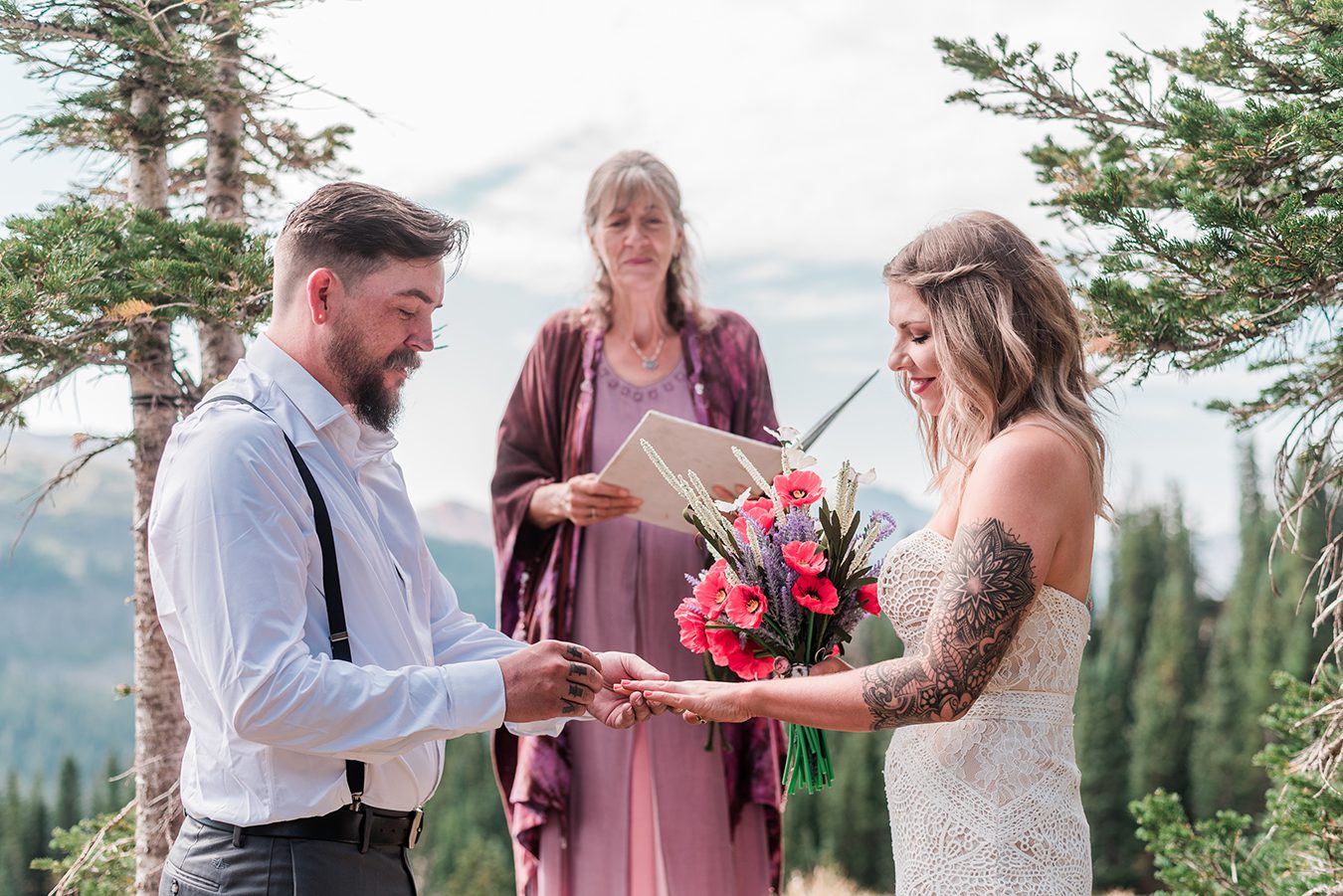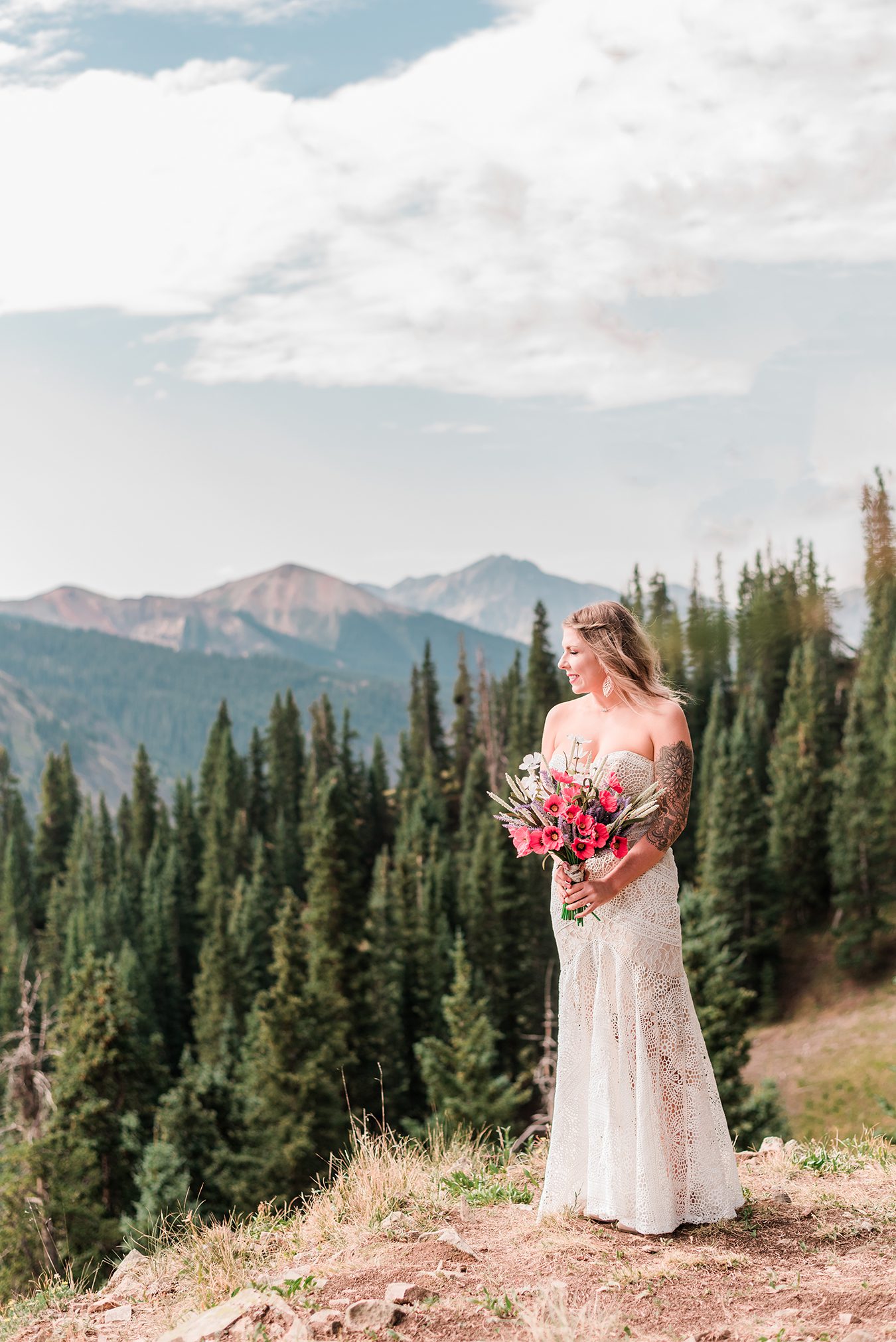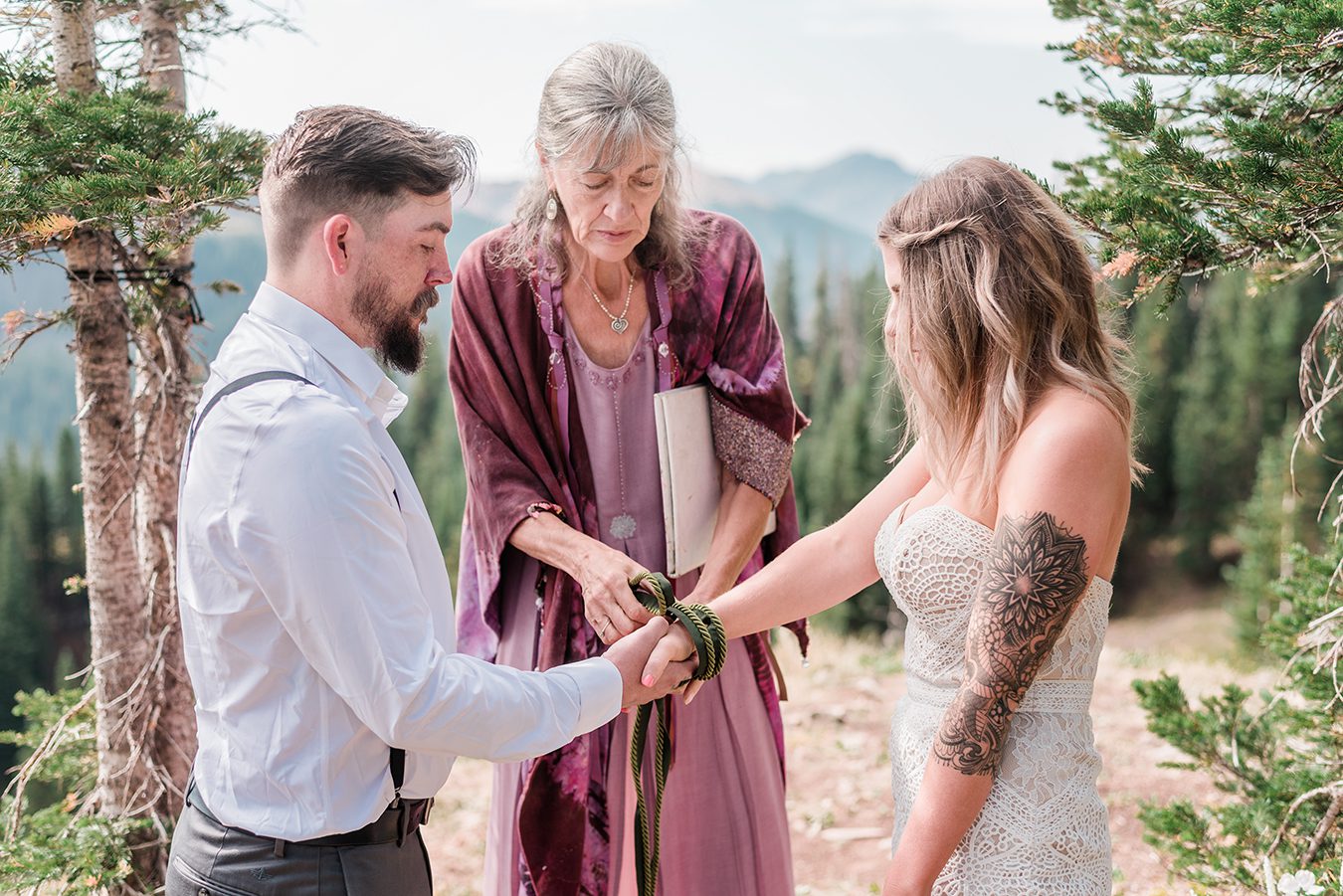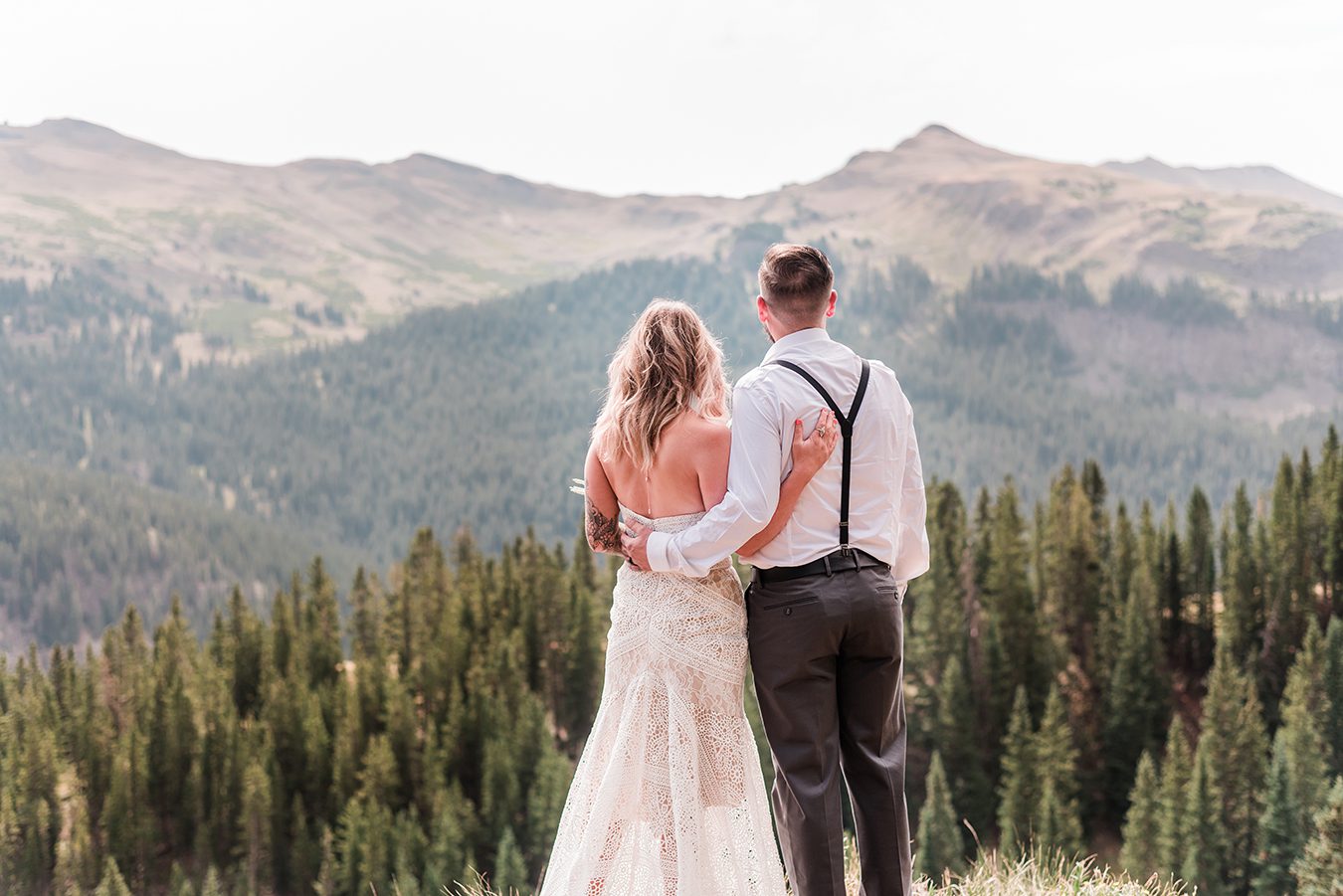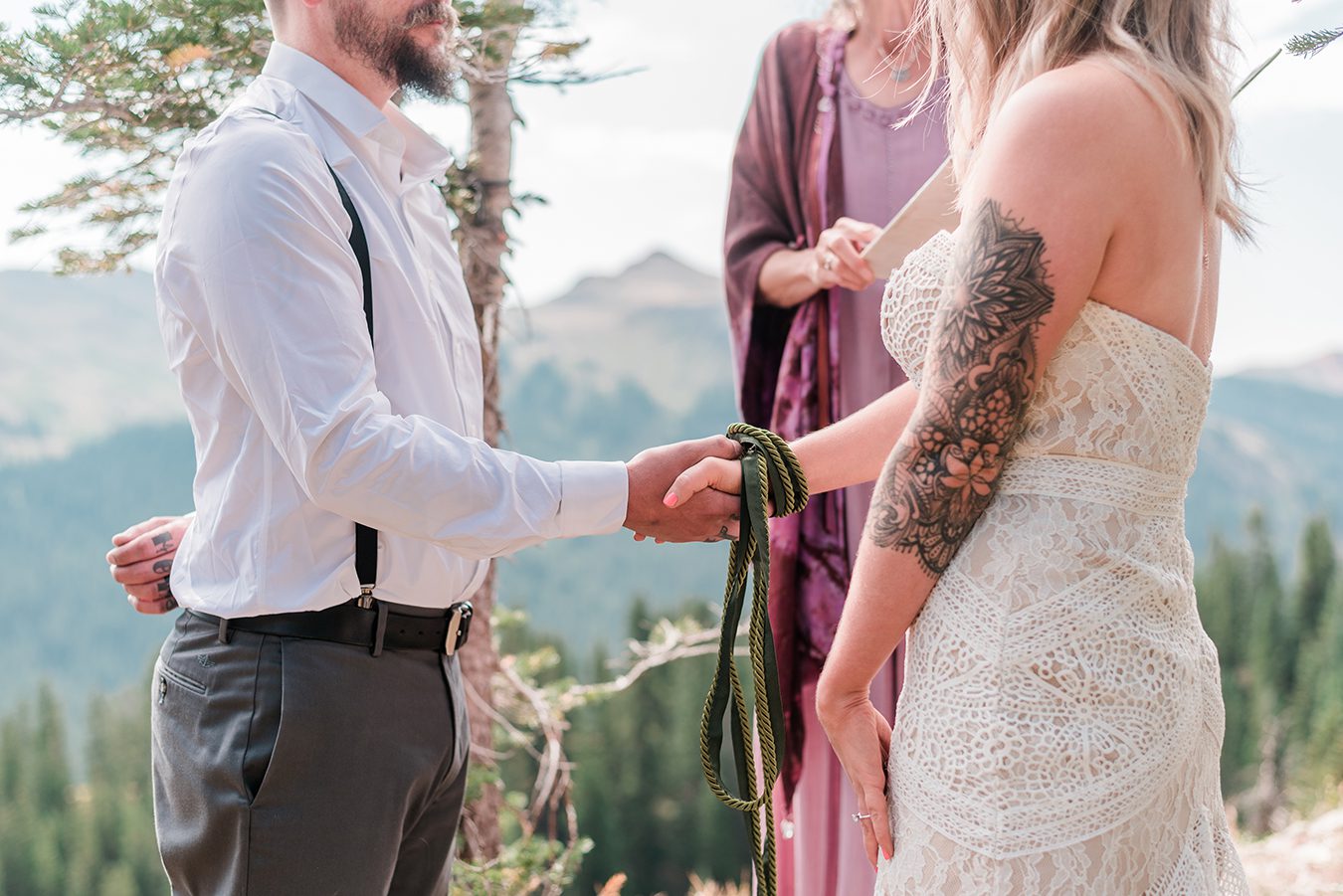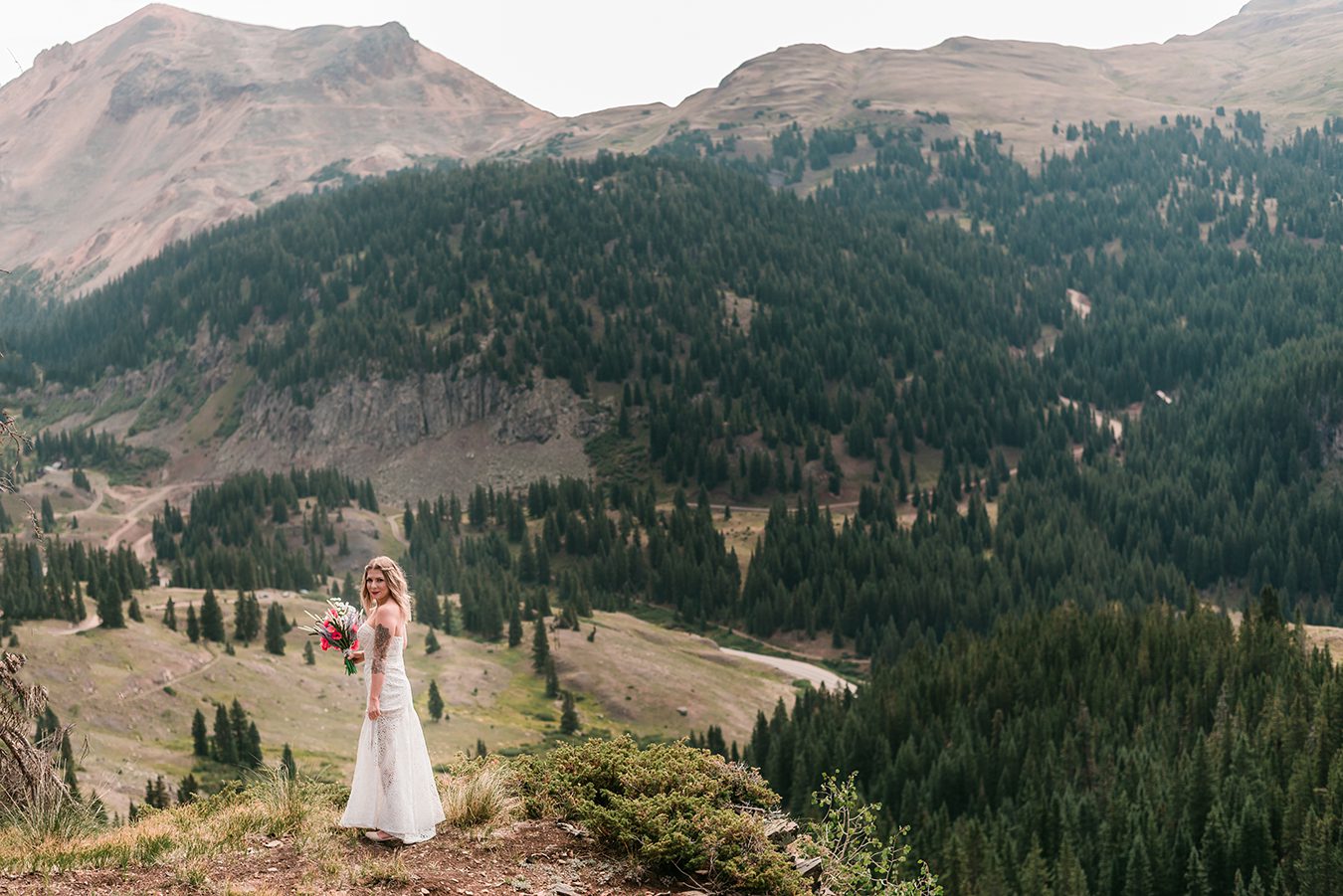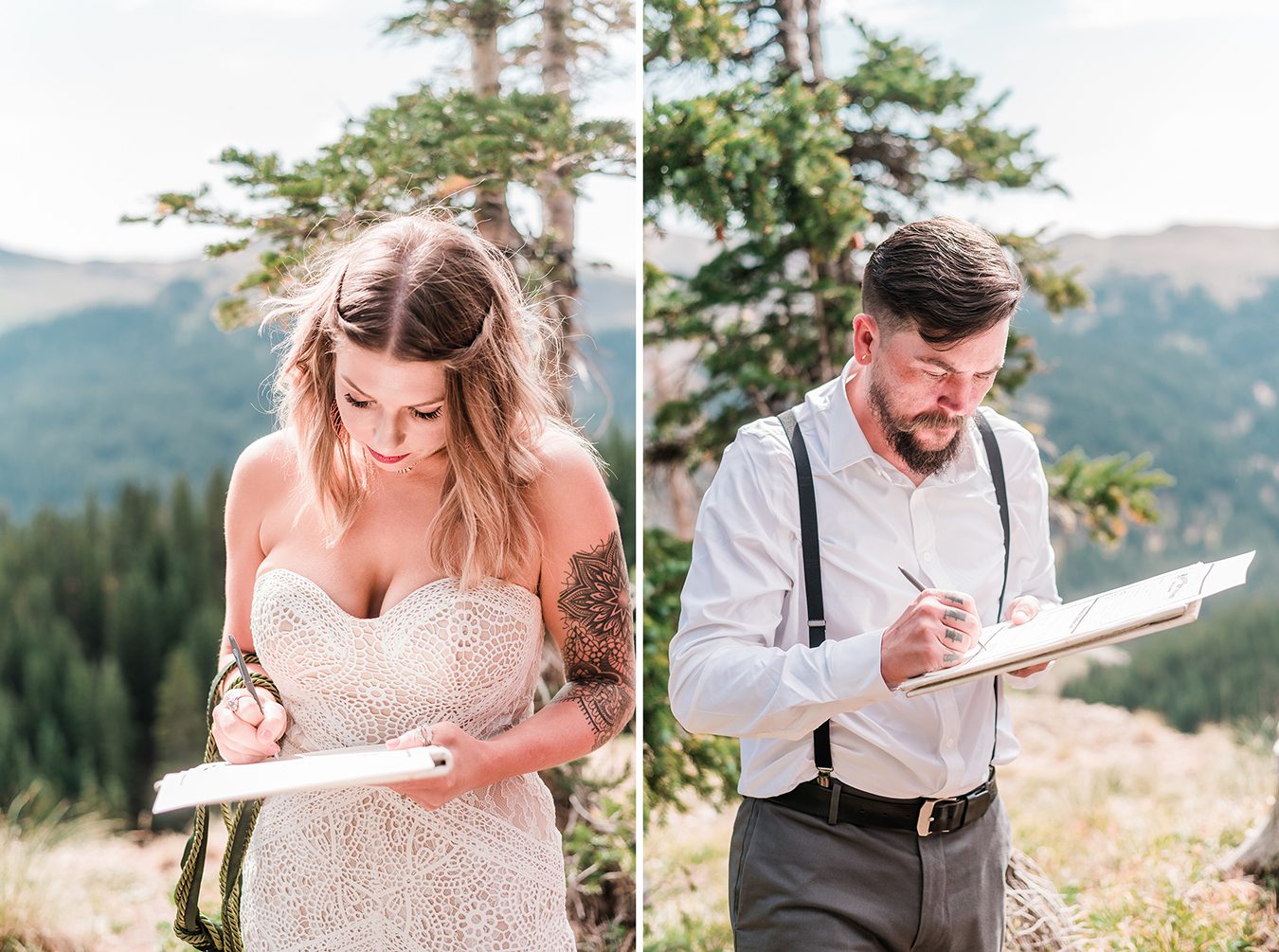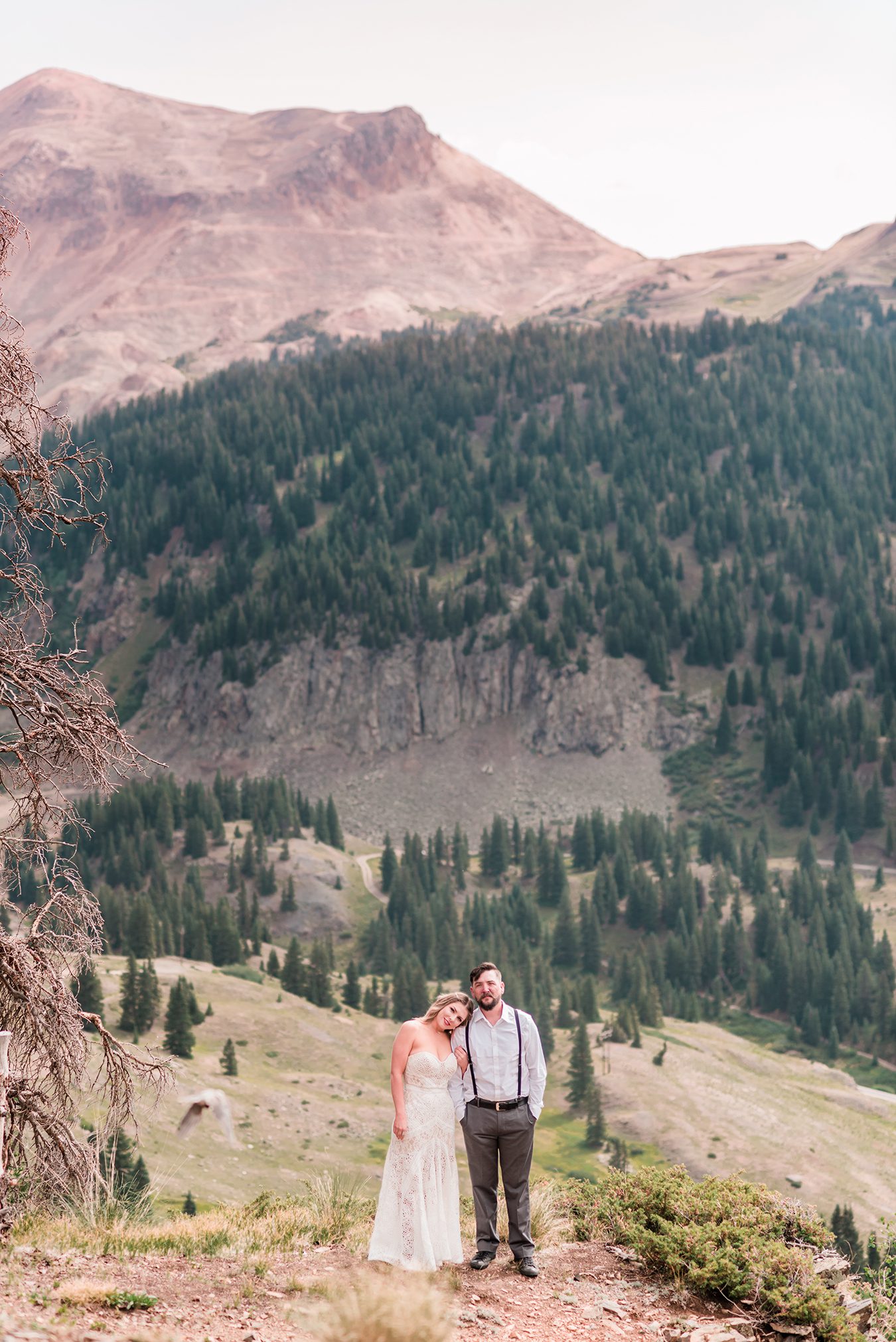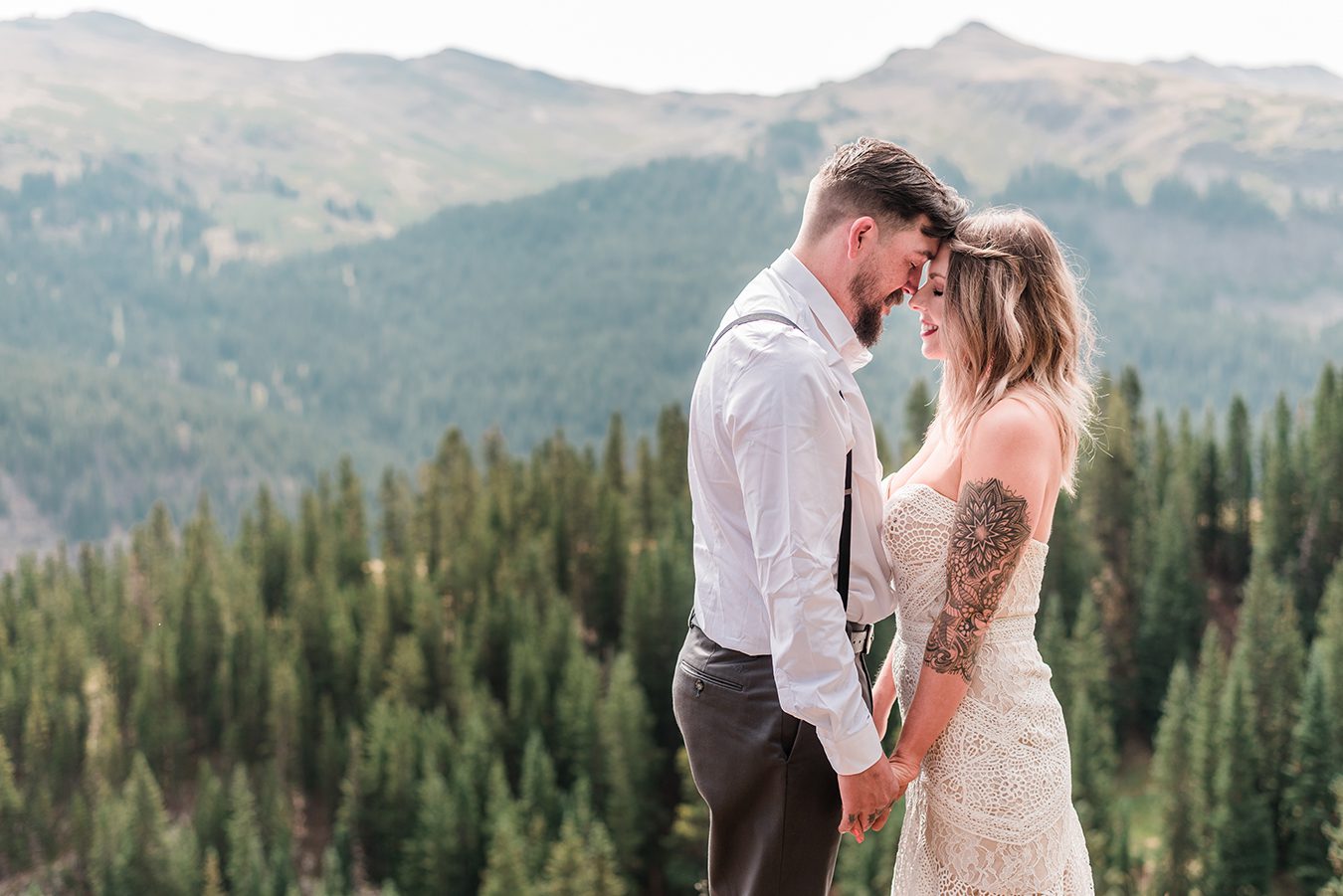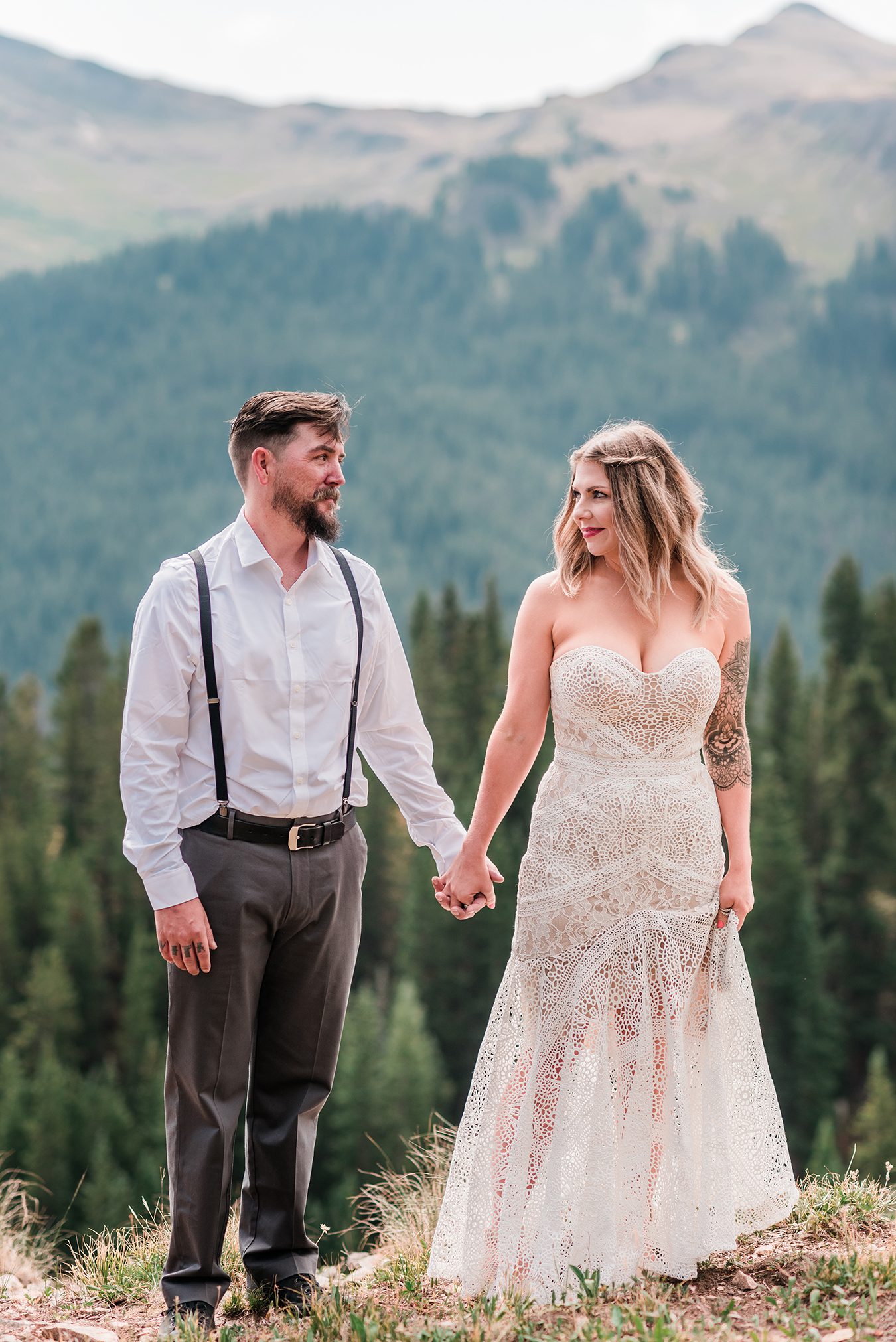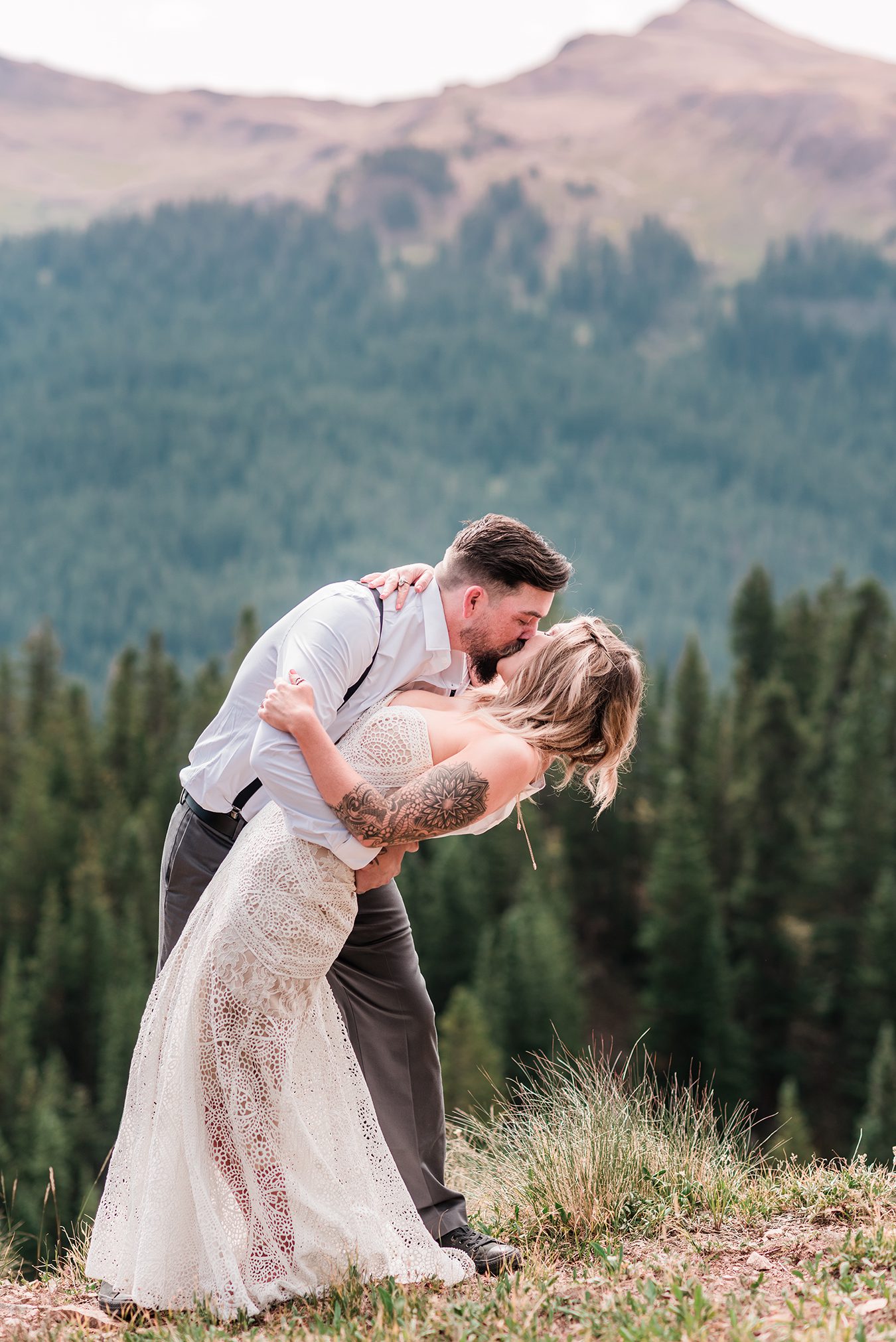 Elopement Vendors:
Officiant: Heart Centered Weddings – Carolyn Ringo
Photography: Amanda Matilda Photography