If you've decided to elope but you're planning on eloping with guests, there are some good things to consider as you're planning your big day. Planning where and when to elope can all be influenced by having guests attend your elopement. Let's get into what specifics to plan for when eloping with guests:
Eloping With Guests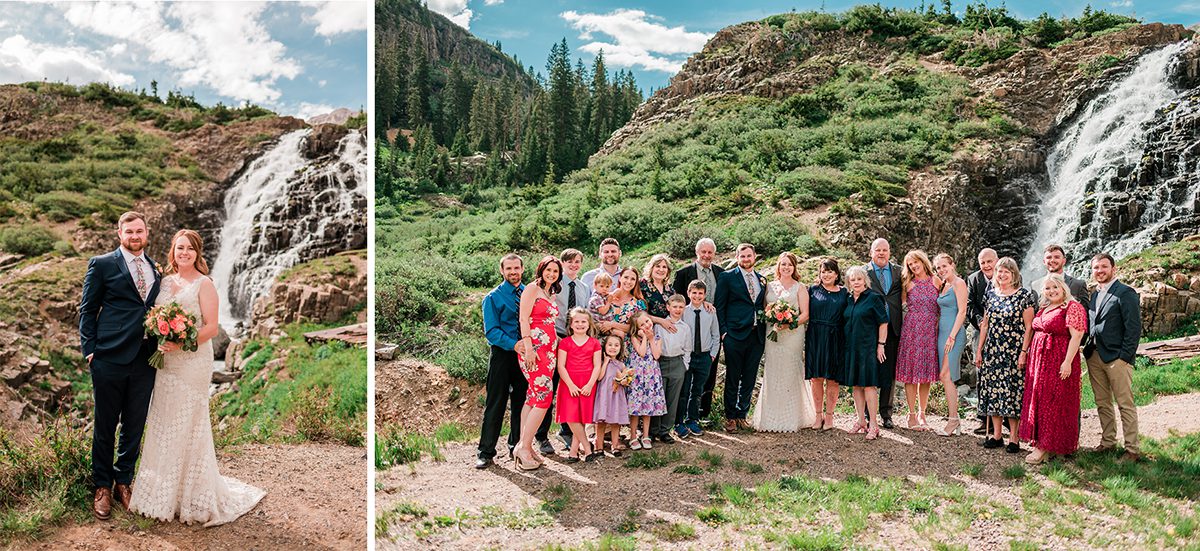 Yes, You Can Have Guests at an Elopement!
First, I want to affirm: you can absolutely have guests at an elopement! If you've decided to elope, or are considering it but worried about having people along, it is totally allowed and common to do! Because Colorado allows you to self-solemnize, you don't have to have any guests besides your photographer, but if you want to invite some near-and-dear folks in your life, do it! The best part about choosing to elope, is there are really no rules. A term you might come across as you're planning an elopement with guests is "micro wedding" – they are usually similar concepts, though a micro wedding can sometimes be larger than an elopement with guests and more of a traditional wedding with 50 or fewer guests.
So, how many guests are allowed at an elopement? That generally varies and depends on what your photographer or space allows, but typically an elopement is under 20 people, with most elopements being no more than a handful of guests. Certain wilderness areas, BLM lands, and other spaces in Colorado and Moab will dictate how big your group can be. Keeping it as narrowed down as possible not only helps this issue but also keeps the spirit of why you're eloping.
Where to Elope with Guests
If you plan to have guests at your elopement, you need to consider where you'll be hosting your elopement. Some national parks, wilderness areas, and BLM lands have guest limits on various spaces that allow ceremonies. It's common for these areas to only allow parties of 10 or fewer. Some ecosystems can't handle many visitors, and some spaces require permits for groups of more than just the couple. Will you be hosting a reception as well? You may consider renting a small venue or vacation rental space if you plan to have more than a few guests for a longer period of the day. This is a great option for having a central hub for your elopement as well.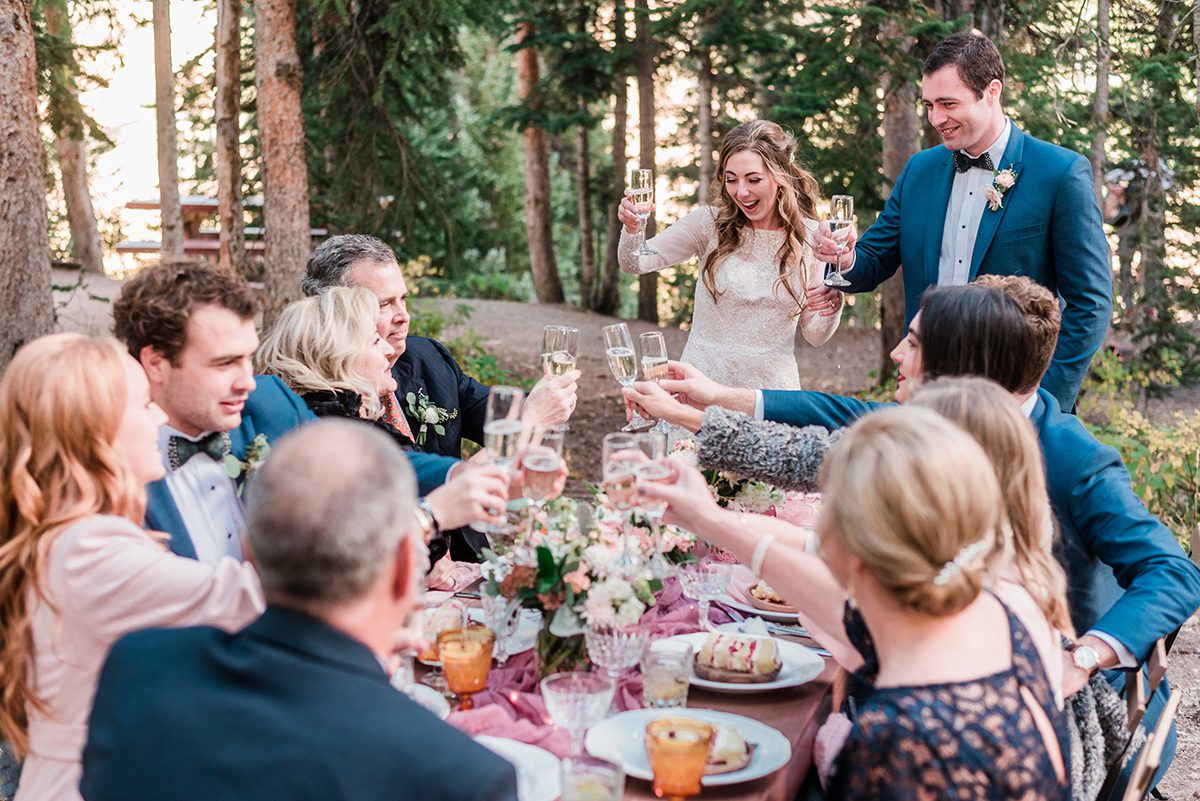 When to Elope with Guests
Planning an elopement with guests means you need to consider them in your plans. If they're not morning people, and not very active, planning an up-before-the-sunrise hike to a ceremony location 6 miles up the trail would not be a very kind move. Similarly, if you plan to have guests along to your elopement, consider if they would love standing in a field of snow as much as you would. Maybe you opt for summer instead of winter, and a pre-dinner ceremony so everyone can meet back at a restaurant while you finish photos. You can, however, plan a personalized vow exchange and photo time with the two of you, and a guest-based celebration another time during the day. I've seen some couples opt for this and plan their sunrise photos and a later-afternoon ceremony and dinner plans with their loved ones. You could even just pop up the mountain for an early afternoon vow exchange before heading back down to your public ceremony. There are options either way! Just be sure to consider them as you're making your plans.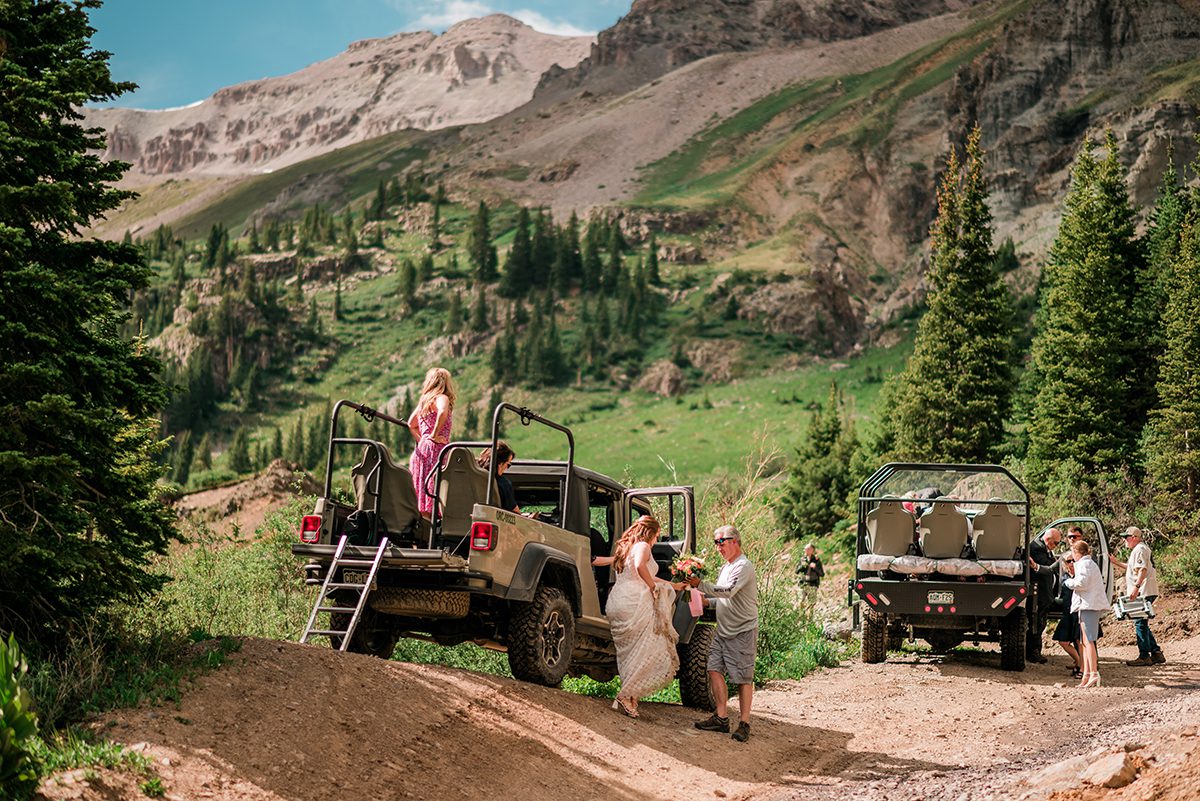 Transporting Your Elopement Guests
When you are picking locations to elope with guests, you don't have to feel entirely restricted to traditional wedding venues or vacation rental houses. By booking transportation, like a Jeep tour company or a party bus, your guests can easily come "along for the ride" of your wedding day and be part of the adventure easily. Having professionals to transport everyone to your favorite views opens up some great locations and takes SO much stress off of your mind the day-of. Everyone can have a fun experience built into the day that way, too!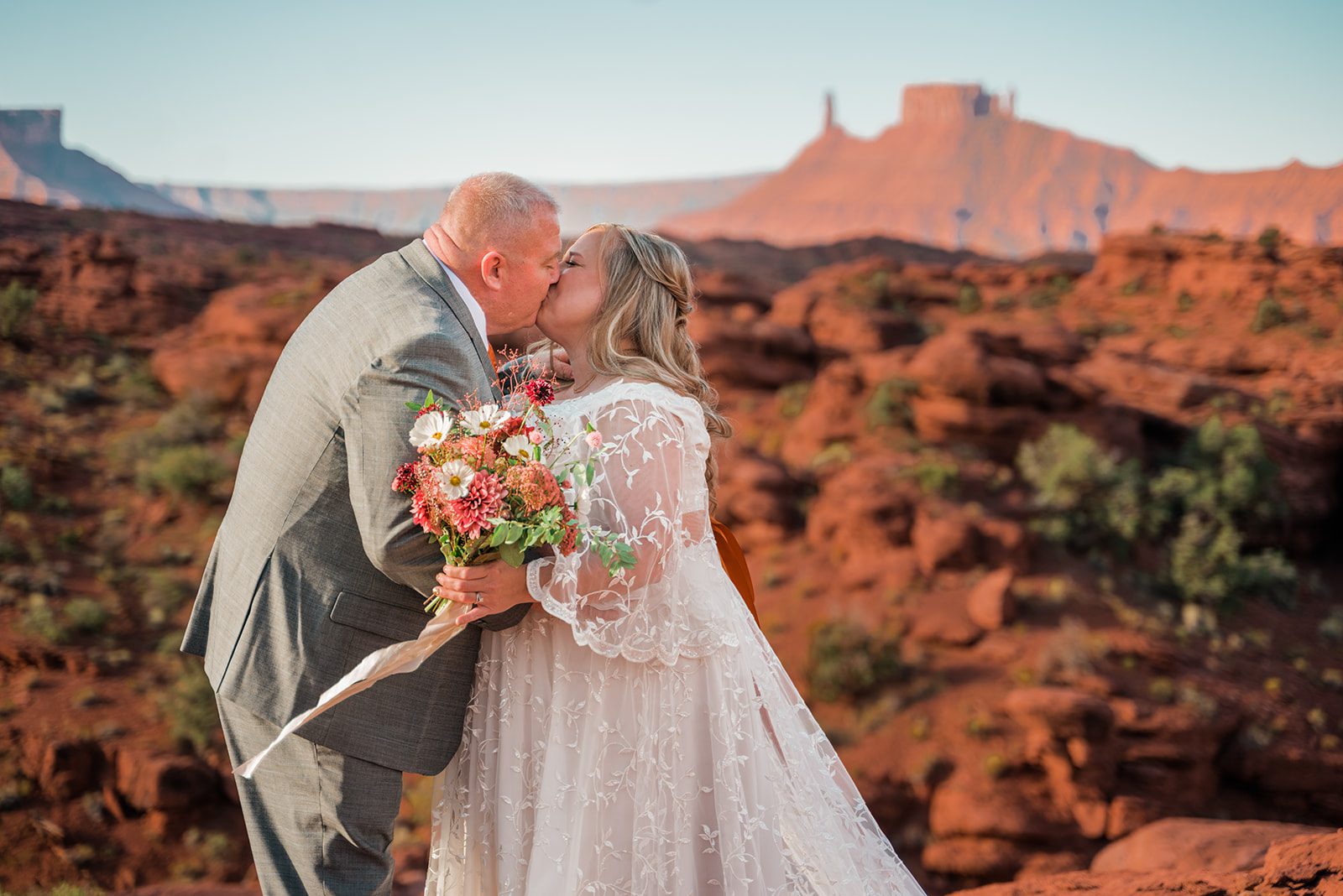 Communication with Elopement Guests
Communication is perhaps more important for elopements than traditional weddings. There can sometimes be more moving pieces, especially when eloping with guests. The guests you invite are all VIP's, so to speak, and need to be included in most of the information for the day. Important things to communicate to your elopement guests include: where to be and when, how they will be getting places, what the parking situation is during the day, who to contact other than you (the couple) if they have questions on the day, where and when the dinner reservations are (where applicable), what lodging is available, the general plans for the day's or weekend's events, any attire expectations you have of them, what food/drink they will be provided (if any), and what to expect for weather. A great way to communicate these things are group texts, Facebook groups, and wedding websites from places like The Knot etc.
SAVE IT FOR LATER – PIN IT: