With the Grand Junction Wedding Expo coming up at Two Rivers Convention Center (details below) I wanted to give you all some tips on getting the most out of your experience! Wedding expos are big and busy and can be overwhelming if you don't have a game plan going in! There are a number of expos this time of year catering to helping those who are newly engaged over the holidays begin their wedding planning journey! (Psst…Be sure to read my post from last week about what to do now that you're engaged!)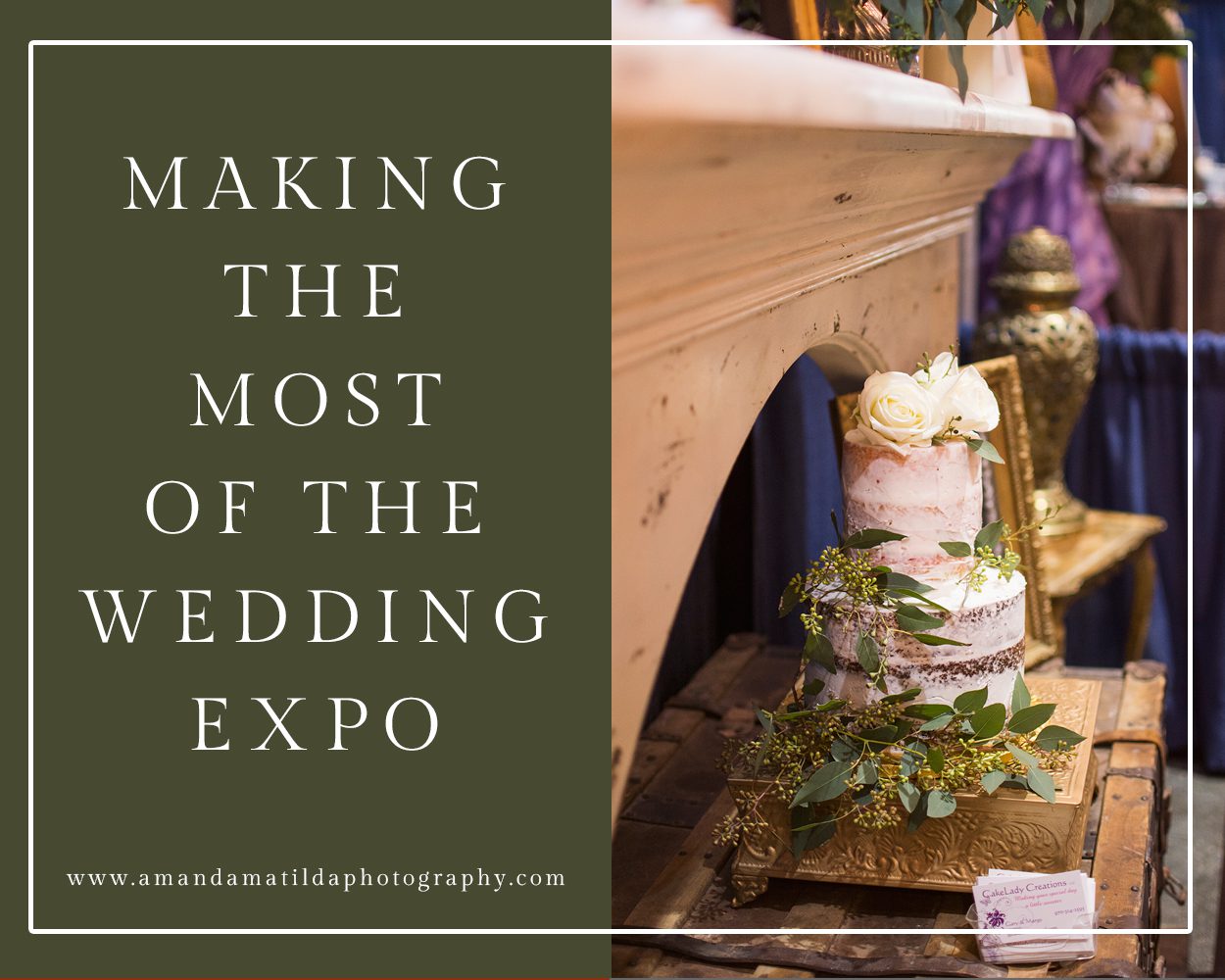 Making the Most of a Wedding Expo
Save Your Date. Almost every vendor will ask you what your date is! Have at least a tentative date planned if you intend to have deeper talks with vendors than just pricing as they might be booked on the date you end up choosing!
Taste away! Come prepared to eat – cakes, catering, and more! Try everything you can. You want to make sure your wedding goodies taste great! And for that matter, test out the photo booths too!
Buddy System. Even if you choose to leave your fiance home for the day, bring mom or your maid of honor! Having someone to help you go through booths, fill out raffles, ask questions you hadn't thought of… an extra person on your side will help so much.
Save! Ask about promotions – many vendors (like me!) offer deep discounts if you book on the spot, and may even extend a lesser discount for the week(s) after the show. It helps to bring decision makers if you intend to cash in on these huge day-of savings!
Labels. Lots of brides-to-be will bring sheets of labels with their name, email, phone number and wedding date pre-printed on them. This helps save time at all the giveaways and raffles vendors offer! (It also helps us more easily read and spell your info right so we can connect later on if you win!)
Schedule. Even if you don't book your vendors on the spot, make notes of the ones you loved as you go (bring a notebook and pen!) and make an extra stop before you leave to set up a consultation. Many vendors charge little to nothing for a consultation and this will give you extra insight to their business and whether they are a good fit for you and your day!
Make a List. Whether you just got engaged last week or you've been planning since last summer, make a list of needs/wants before you go in. Take notes along the way of who you liked, who stood out, and what made you drawn to them.
Grab the freebies. Mimosas, koozies, water bottles, samples, pens and more will be given away at the show. Indulge a little! Have fun with your fiance or your mom or bestie. And keep all the brochures and pamphlets until you're sure you don't need their services anymore!
Upcoming Wedding Expo:
Wedding of a Lifetime
Two Rivers Convention Center (159 Main St. Grand Junction, CO)
January 27, 2019
11am – 3pm
See you there!