I'll be honest… I believe eloping is the best way to get married! If you're like the other couples I work with, you're probably not a huge fan of being the center of attention, doing what other people expect you to, getting married inside a wedding venue, and you probably don't care about a garter toss.
Aside from the benefits of a more intimate setting, fewer eyes on you the whole day, and less stress, another big benefit to deciding to elope is the lower cost. If you're planning an elopement, you may be wondering…
How Much Does it Cost to Elope in Colorado?
There are a few key considerations when it comes to the cost of eloping in Colorado. Below are the most common costs associated with eloping, and what you need to know before investing in those costs for your big day.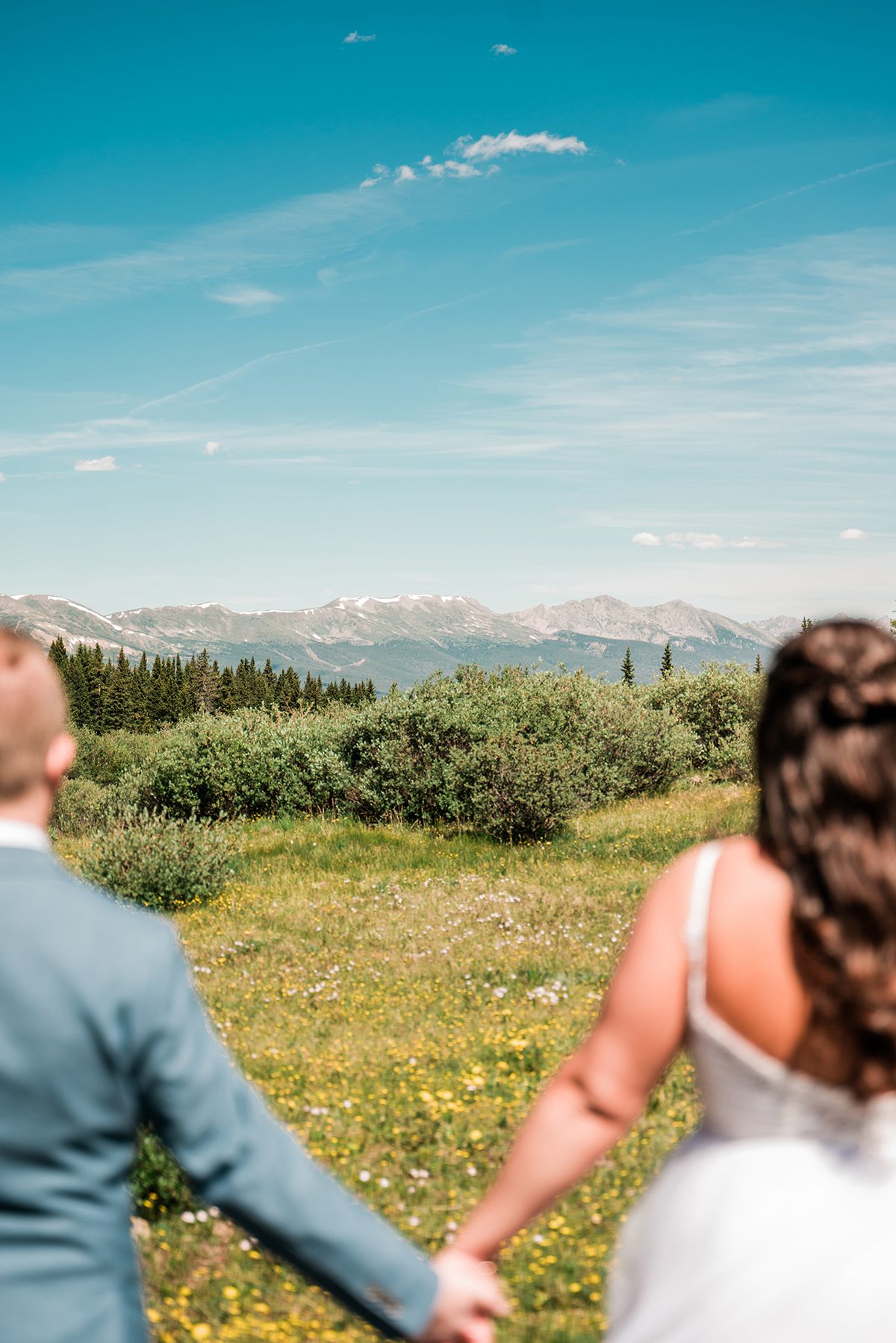 Did you know the average wedding in the Colorado costs a couple $30,000?! Eloping, by comparison, is a much cheaper route. Now, I happen to believe you shouldn't elope just to save money. In fact, the couples I work with care more about the experience of their wedding day than the money. However I think we all agree it's a bonus to eloping! Most couples spend $8,000-20,000 eloping, depending on their plans. What do they spend that on? Let's dive in…
Marriage License
This is the only cost that is unavoidable when eloping. To legally get married in Colorado, you just need to take your IDs and $30 (in cash!) to any county clerk's office. It does not have to be your hometown county, or even the county you're getting married in. You do have to return it to the same county you got it from, though you can mail it back if you won't be able to go in person. Theoretically, you could only spend the $30 for a marriage license and be married! (Click here for all the deets on the Colorado Marriage License.)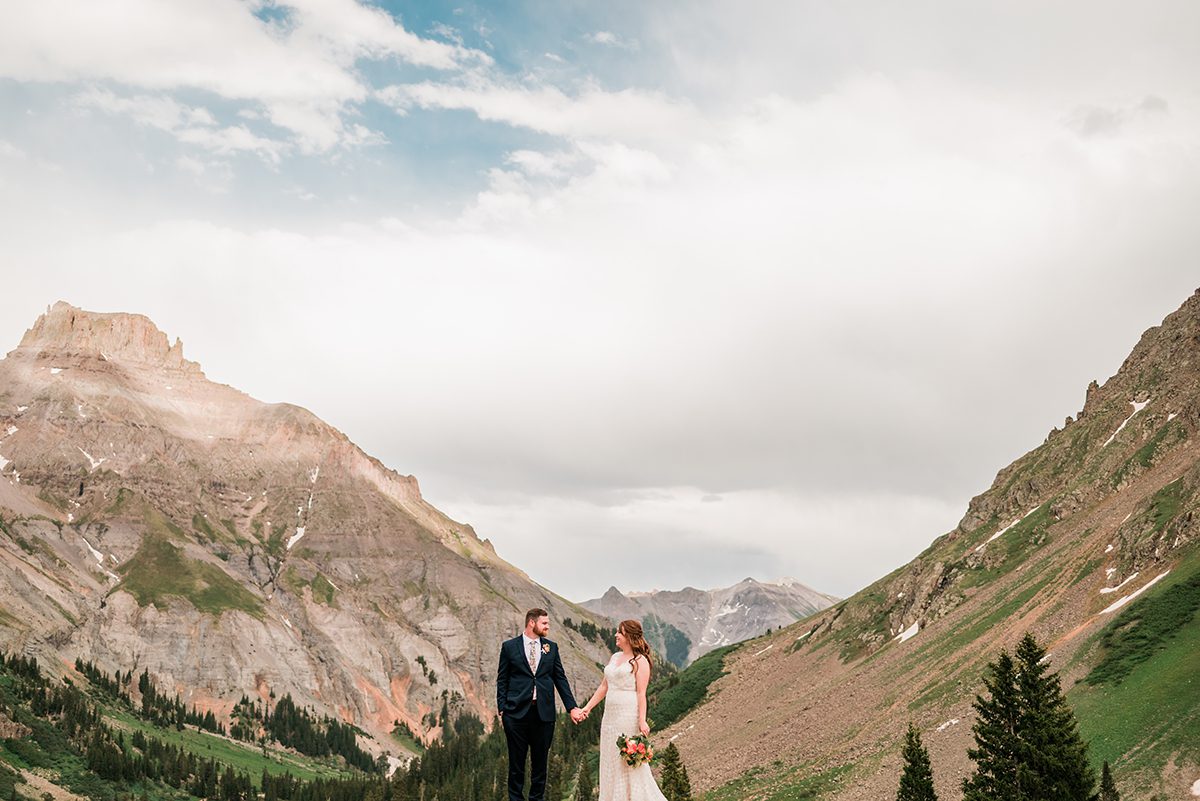 Photographer
While the marriage license is technically the only expense you'd need to legally elope in Colorado, most couples plan more than that and hire a photographer. This is one of the most common expenses associated with eloping. Elopement photographers in Colorado typically range from $2-6k depending on their experience, services, and the length of time you want covered. On average, couples will book an elopement photographer for at least 4-6 hours, with some photographers offering multi-day adventures!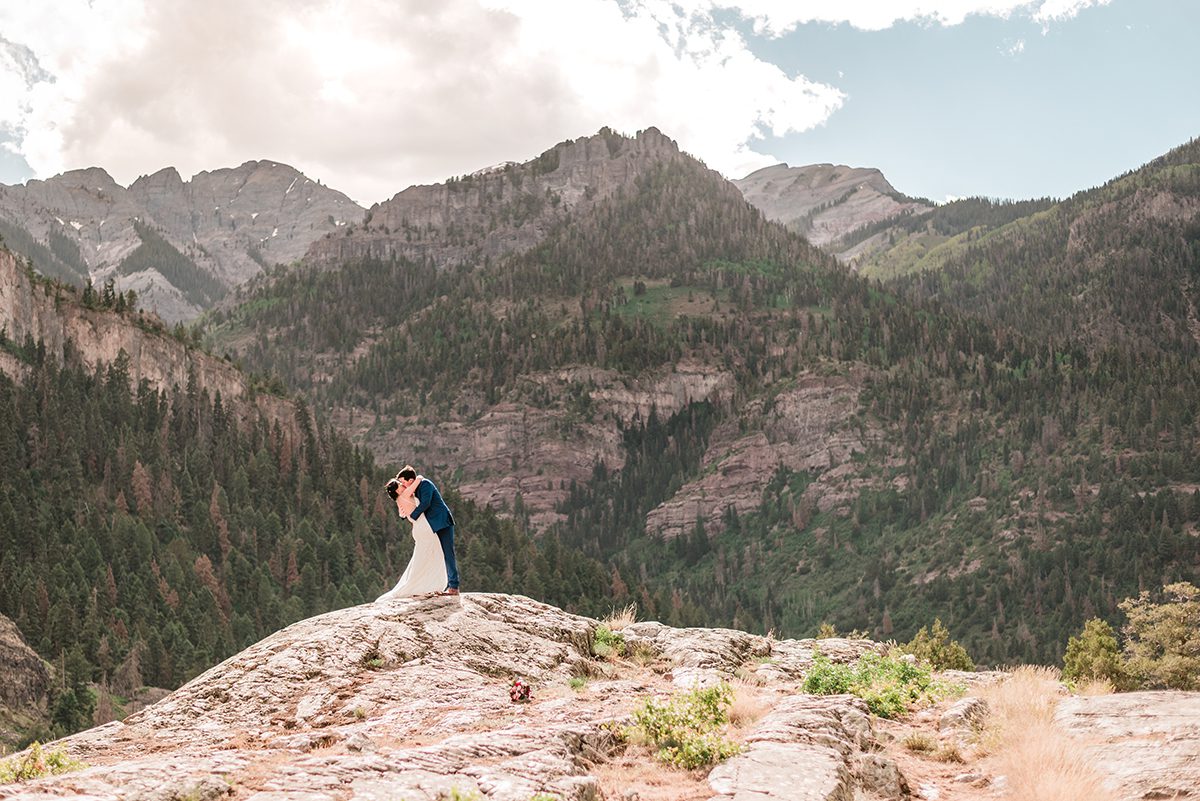 Location Permits
Location permits are another common cost to elope in Colorado. Many areas require special use permits to get married on the land, even if you're not having guests along. On average most permits cost around $25-50, though some can cost up to $300 if you're having more than a handful of guests. If you're wondering if an area requires a permit before you commit to anything, you can usually search "location + special use permit" and find some basic info to help. Most national parks will require the couple to apply for these permits, but the process is usually simple. You have to admit, that's a pretty cheap price for a wedding venue!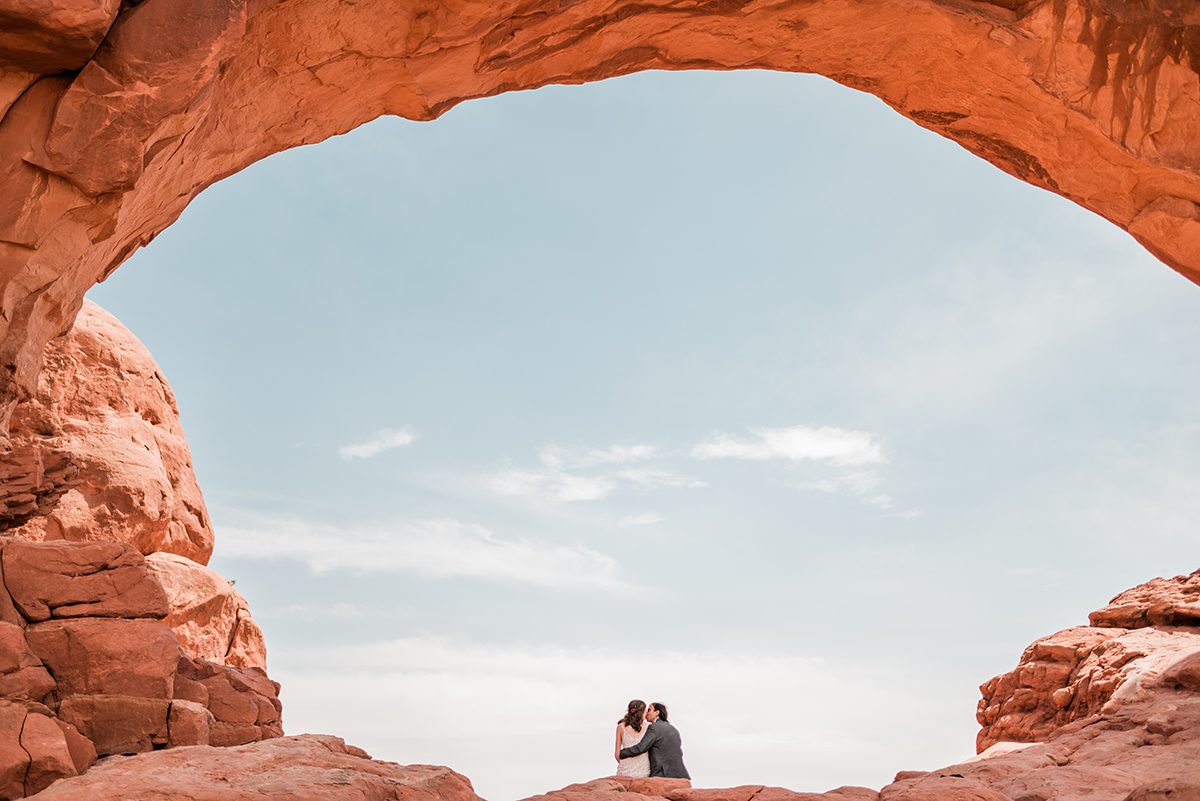 Park Passes
If you're planning to elope in a National Park, National Monument, or State Park, there will likely be park pass fees to contend with. These can be anywhere from $10 to $80 for annual passes, and some parks will waive this fee with a permit.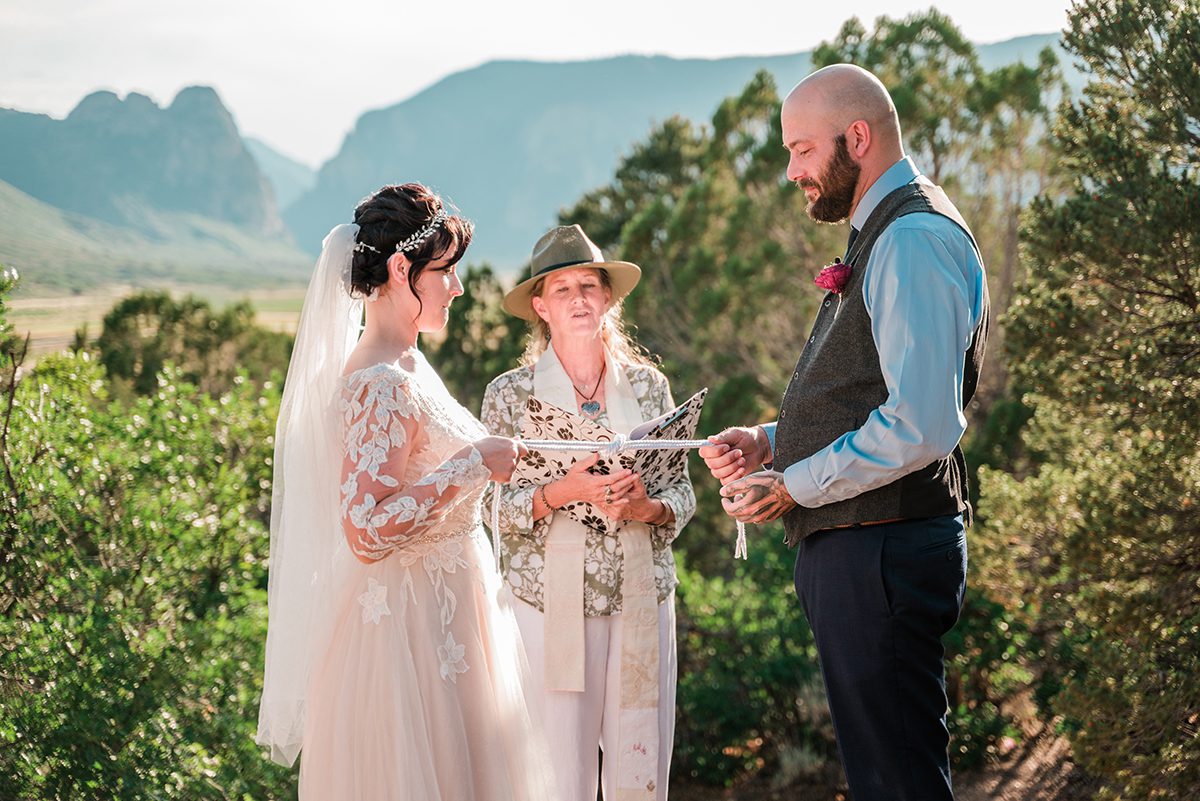 Officiants
An officiant is the person who will oversee your elopement ceremony and sign your papers. Here's a secret, though: some states don't require an officiant or witnesses to legally marry there! Colorado is one such state, so this expense is not a requirement to elope here. If you do choose to hire an officiant for the flair and formality of the experience, you can expect to spend in the ballpark of $200-$500. Hiring someone to lead your elopement ceremony can be a nice touch to bring structure and order to this part of the day, if that feels like your kind of thing!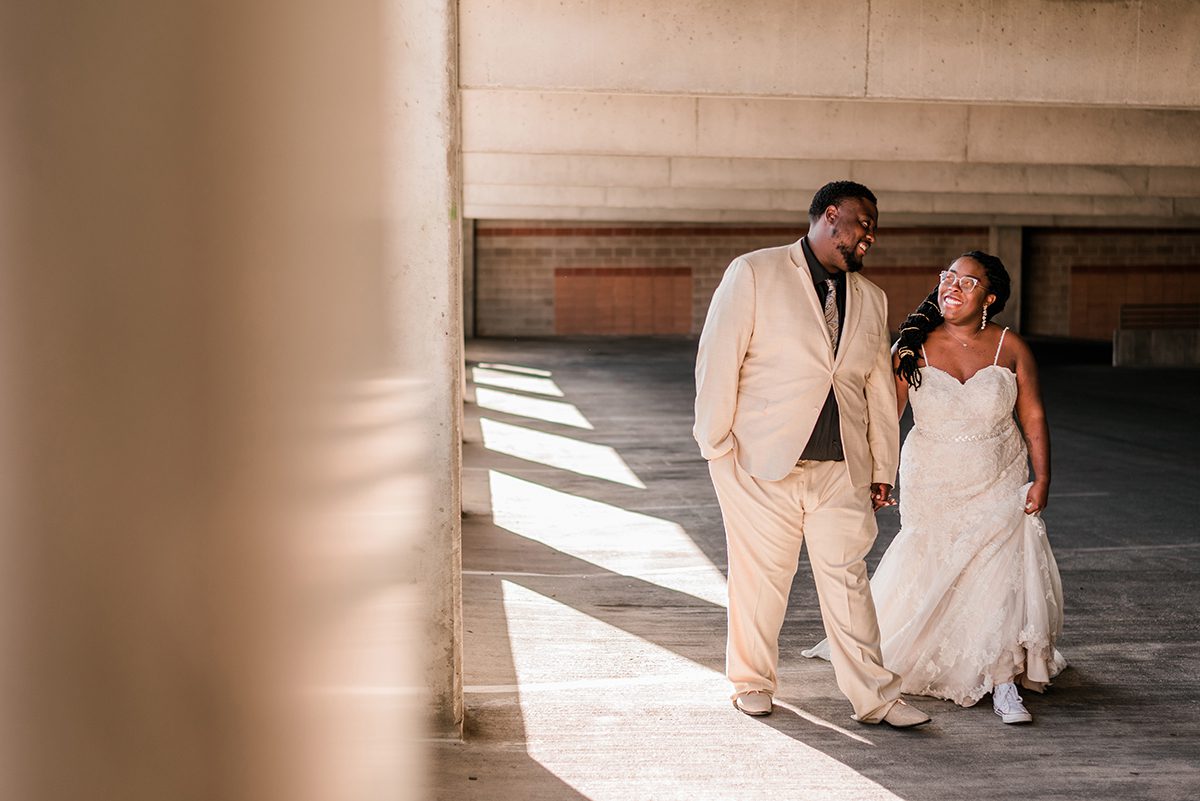 Attire
Attire is another optional cost to elope in Colorado. While many couples dress up for their elopement much like they would a traditional wedding, some couples certainly opt to stay more casual. This is a nice item on this list where the expense is mostly up to you. You can choose to wear a nice outfit you already own, thrift something new, or splurge on a more expensive new outfit!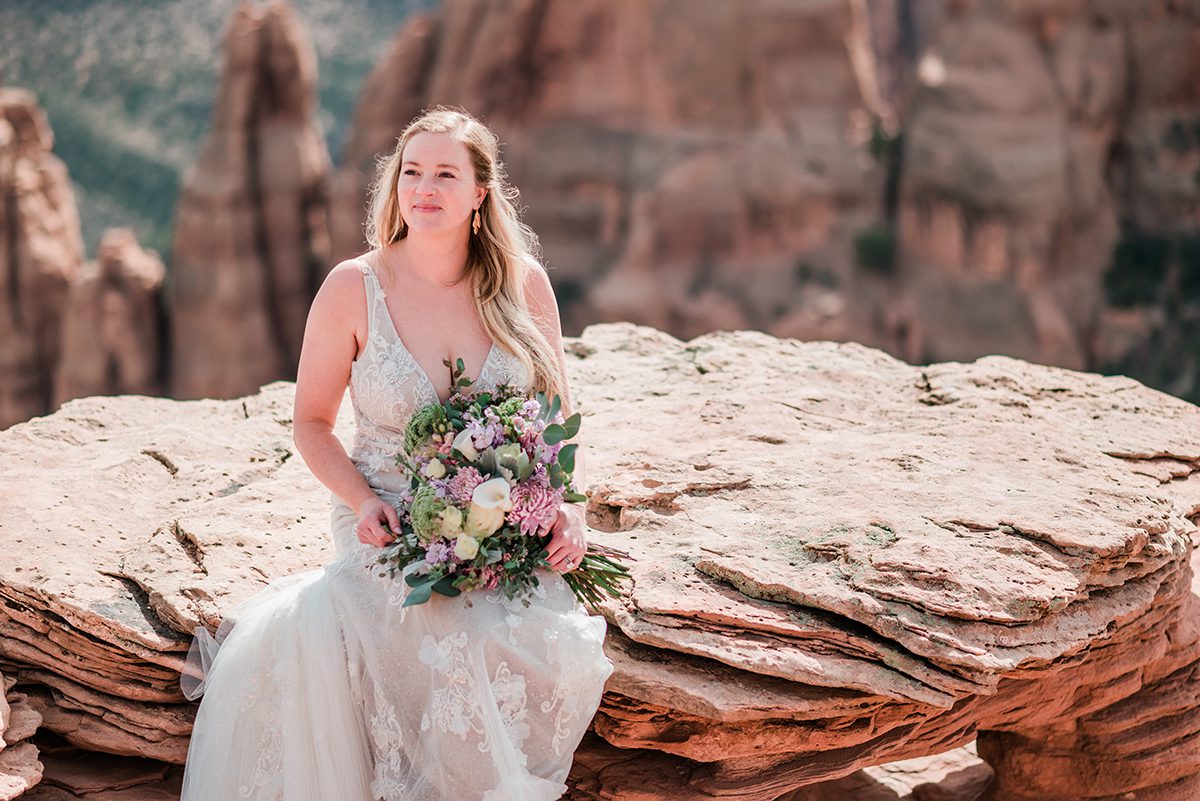 Flowers
Some couples choose to spend money on flowers, be it bouquet or something else, for their elopement. This is not a necessary expense but if you do choose to have a bouquet, you also have some options for expenses and general guidelines to consider. First you should consider if you want real flowers or fake flowers. Some areas in Colorado and the west discourage bringing in real flowers or grasses that aren't native and could potentially be invasive or harmful to the area. Do a quick search about your area, or ask local professionals if they have any advice along those lines. Next consider what you'd do with the bouquet afterward. If you are looking for something that can double as a keepsake, consider fake flowers! There are so many cool options out there these days for fake flowers, from paper to wood to silks. Finally, as a photographer it really does help you feel comfortable to have something like flowers to hold on to in photographs, at least at first. If you're on the fence and you can afford it, having some kind of flowers can be nice!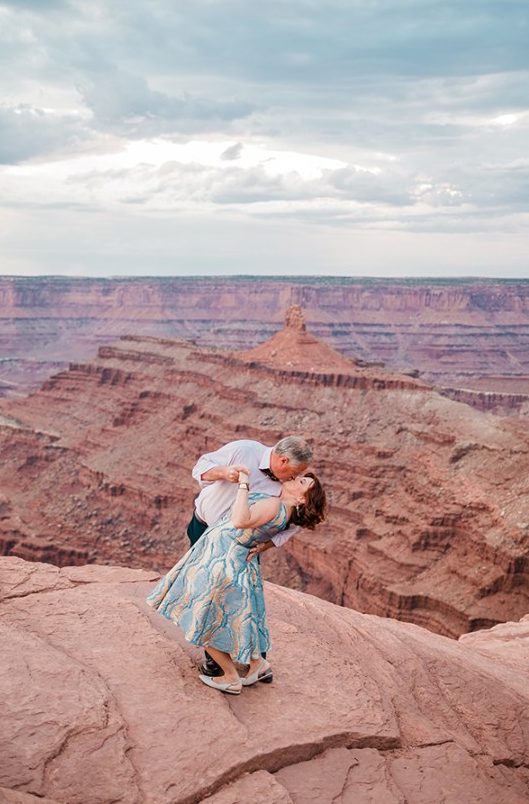 Travel
The last in the main expenses you could expect when figuring out how much it costs to elope in Colorado is travel. Whether you live in the state or you're coming in from farther away, there is likely going to be some amount of travel for your elopement. The main costs involved will be: transportation (Are you flying? Driving? Renting jeeps?), lodging, and food. Consider that the costs could go up if you'll be inviting guests if you're footing any of those costs as well. Somewhat related, the cost could go down with a handful of guests if you're all splitting a vacation rental!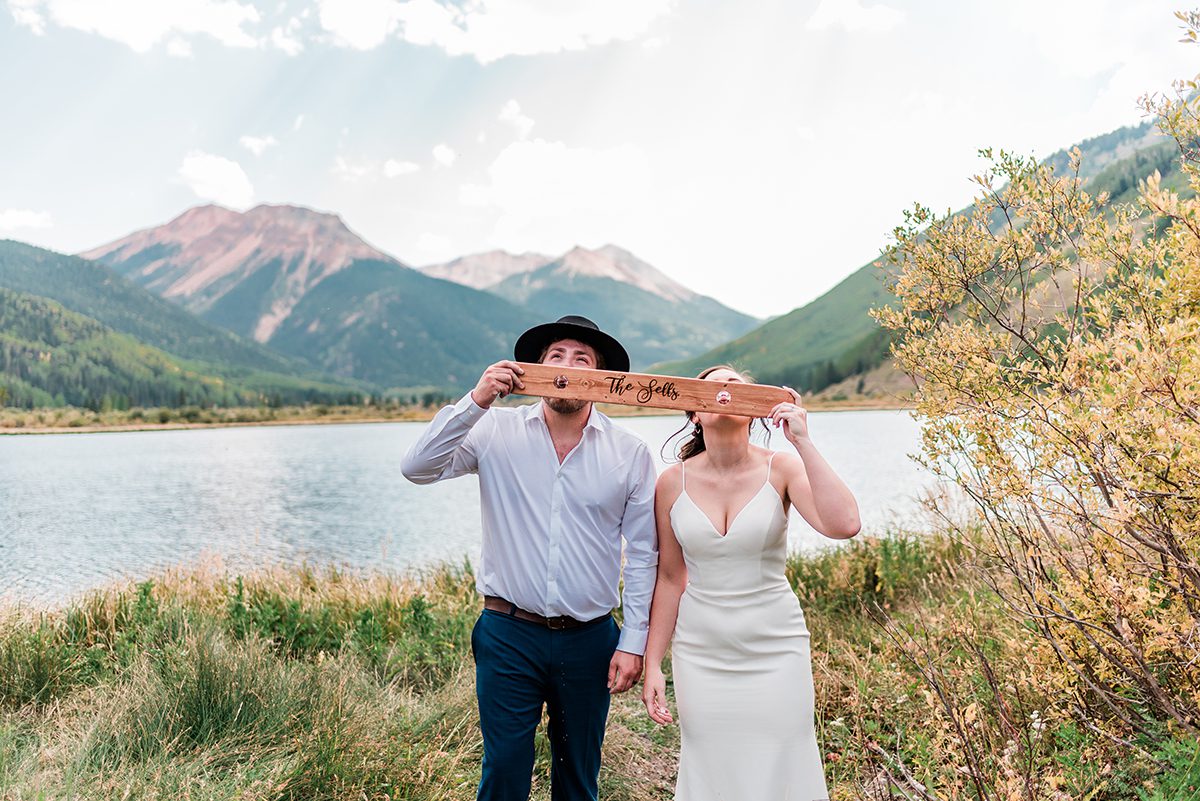 Extras
With the main expenses that are involved with eloping covered, there are some extraneous costs that could be involved beyond that depending on the scope of your celebration. Consider these miscellaneous potential costs:
Champagne

Tickets to attractions like hot springs/museums/amusement parks

Cake/desserts

Parking fees

Gratuity

Videography

Elopement planners

Catering

Invitations

Hair/Makeup Artist

Elopement Announcements
Hopefully this helps answer your question of how much does it cost to elope in Colorado! While the expenses vary based on your vision and plan for your day, you can rest easy knowing you're ultimately saving tens of thousands of dollars compared to having a traditional big wedding!
PLANNING YOUR COST TO ELOPE? SAVE THIS GUIDE – PIN IT: