Whether you've experienced loss or have simply been curious about the past, there's a good chance you've seen wedding albums from your parents' wedding or maybe even your aunts/uncles/grandparents. It's fun to see the now-silly hairstyles and funky designs that were popular "back in the day." Even more, it's so cool to see photographs of grandparents passed away or how young your parents were. All of this is to say, I wanted to talk today about the importance of wedding albums and why I include them in every wedding collection I offer!
The Importance of Wedding Albums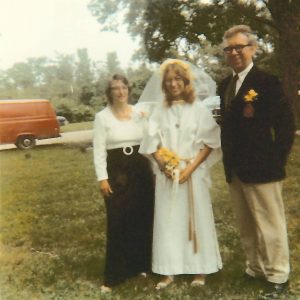 I was scrolling through facebook one day and stumbled upon a photo my aunt posted from her wedding day. It struck a chord with me and I got goosebumps. "This is why I do what I do!" I commented. Seeing the joy on her and my grandparents' faces, heck even just seeing my grandma in photographs is amazing as she died before I was born. I recalled being younger and my mom showing me her wedding album, my uncle still a child, cousins I'd never met, and my parents so in love and happy on their wedding day… I don't have words for how important that experience is to me.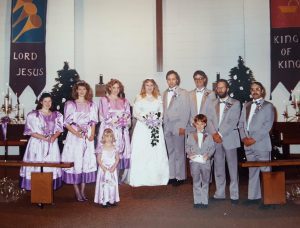 I hope to inherit that album one day, and I look forward to being able to show my children their grandparents' wedding day and following it with our own wedding album. Something tangible they can hold and touch and connect with the past through. Photographs take us back to moments before we were born, help us to relive memories we hold dear, and bring us closer to the stories of our loved ones. So much of our lives is lived online these days, and I strive to remind my couples how essential it is to print what you want to preserve!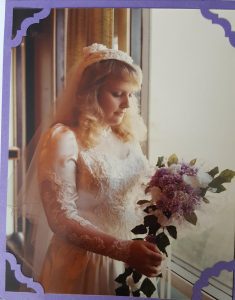 As I mentioned, all of my wedding collections include a wedding album – with archival paper and heirloom quality, these books are designed for you to enjoy and pass on to future generations! (You can read more about the books here, here and here!) I'd love to hear your experiences with seeing your parent's or grandparent's wedding albums! Leave me pictures and stories in the comments below 🙂
xo,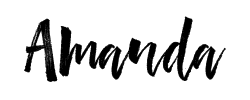 P.S.
For your viewing enjoyment: some of my favorites from my parent's wedding album! ♥