As we arrived at the Colorado National Monument last week, the skies quickly darkened – a sight we were used to at this point in the week. With days and days of rain, the potential for storms was well within our expectations for Shawn & Angie's rainy elopement on the Colorado National Monument. We huddled beneath the shelter at the trailhead and prepared to relocate the ceremony there and to make the most of photos with what protection we had, when suddenly the rains let up and a little bit of sun peeked through the cloud cover!
Adventuring out from the shelter we had enough time to get some great portraits of Shawn & Angie before their guests began arriving. It looked as though we would be able to have their ceremony on the cliffside as they had imagined after all!
Their guests arrived on the shuttle and everyone made their way down the puddled trail to the site where Angie, Shawn and their families were set up for the ceremony. As the final few friends trickled in, so did the rain… Shawn's brother, their officiant, began the ceremony and the skies let loose. The full time the two exchanged vows and rings and their first kiss, the rain poured down.
Then, as if in a movie, mere moments after the first kiss the sun came out and the largest rainbow spanned from horizon to horizon over the monument! Everyone agreed that this was the best omen – you know what they say: A wet knot is harder to untie!
Shawn and Angie, thank you for being such troopers and for inviting me to document your celebration – even when it's a rainy one! Take a peek at my favorite moments from their rainy elopement on the Colorado National Monument: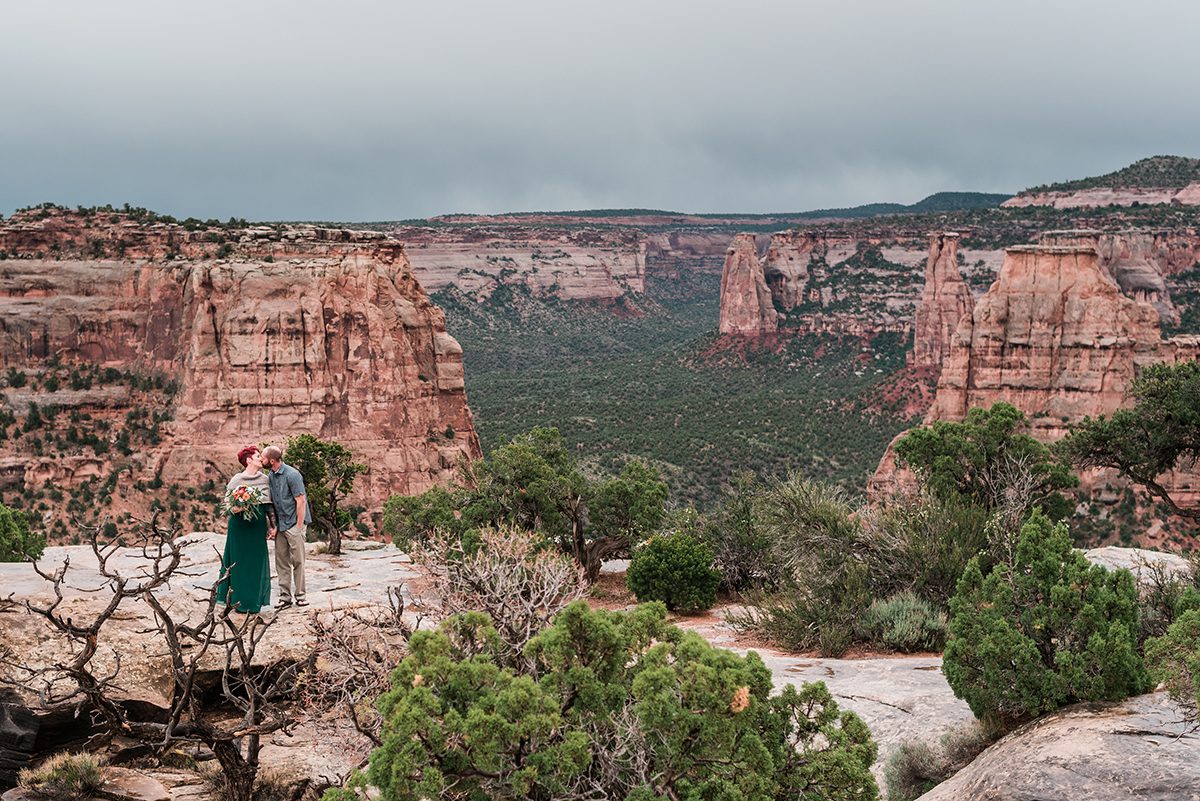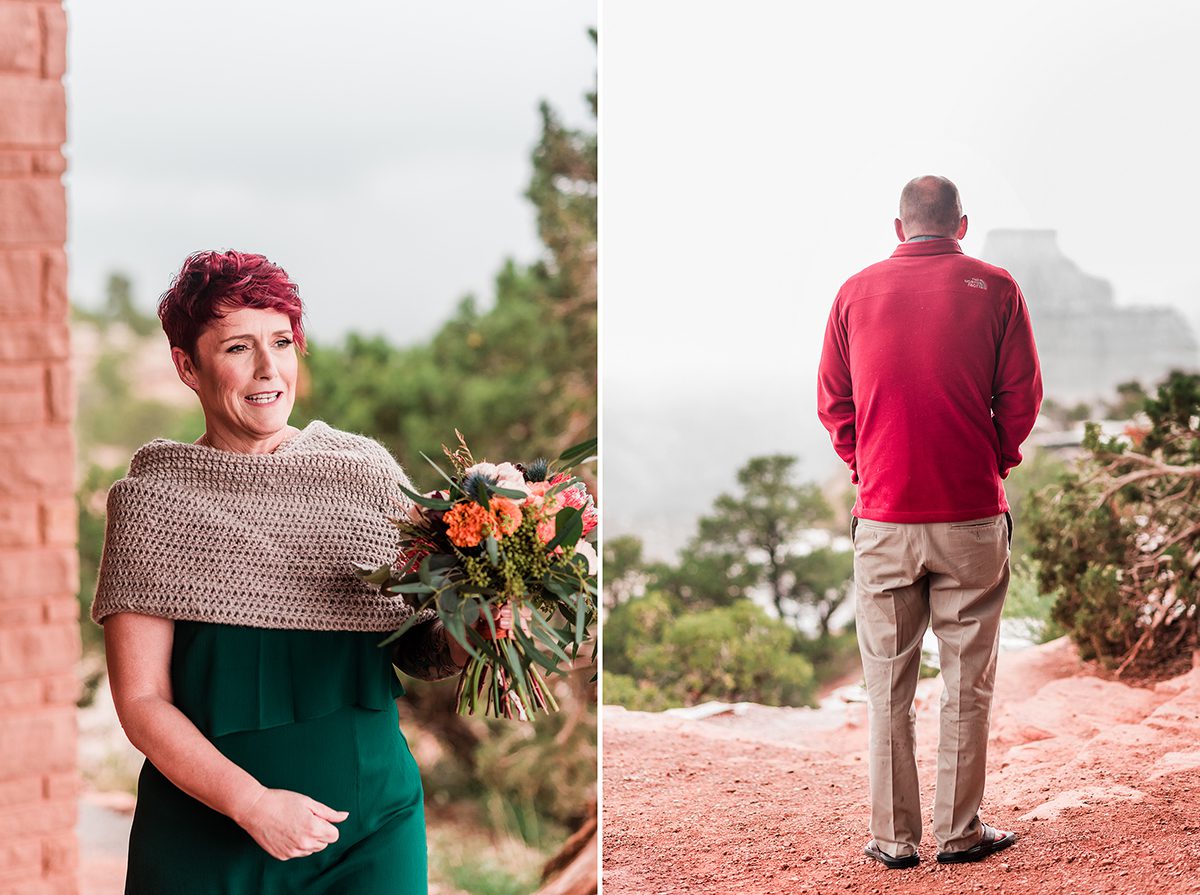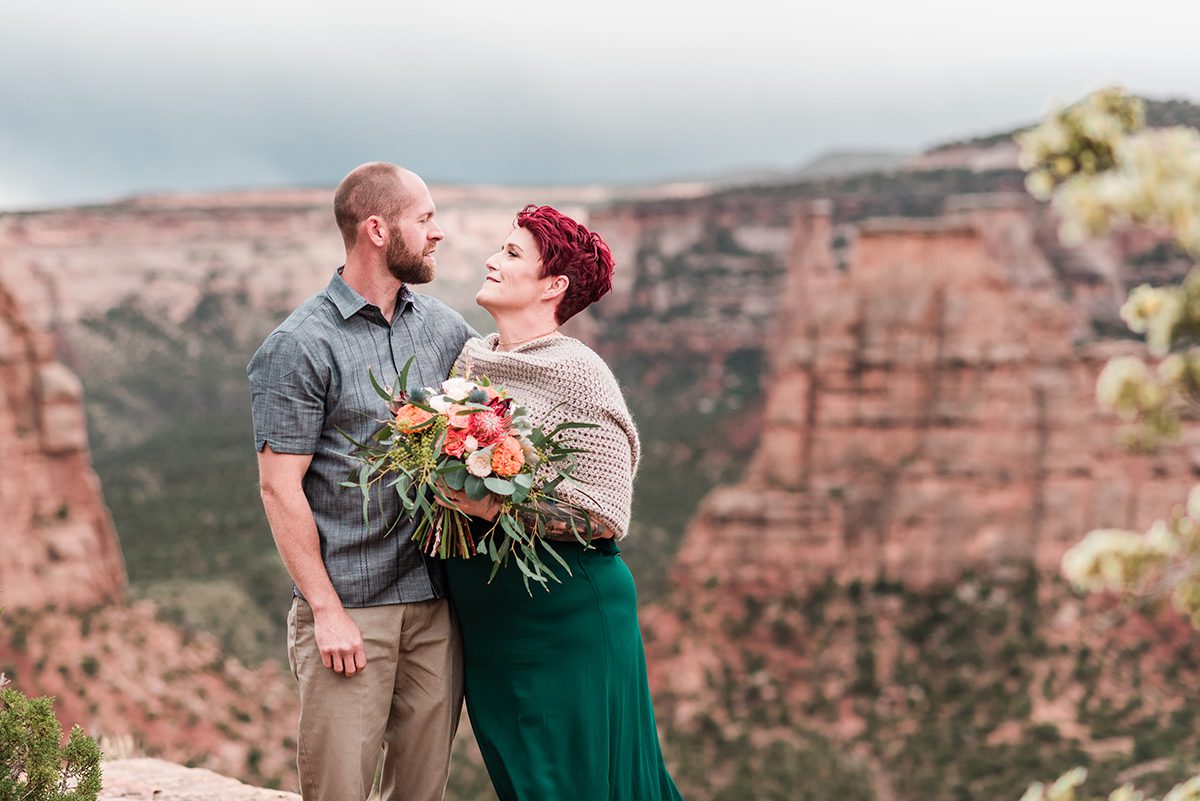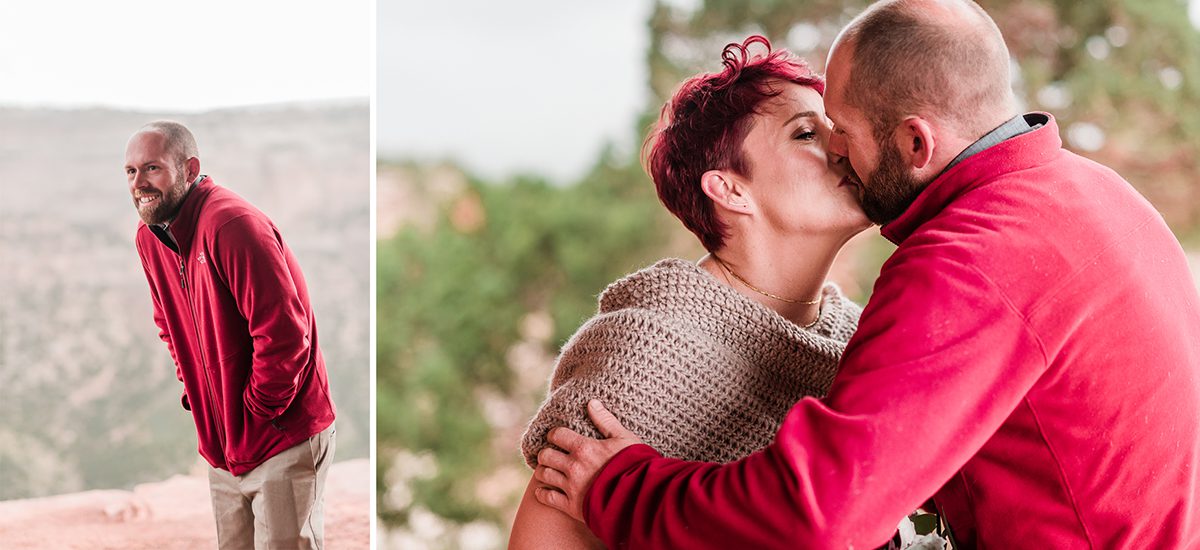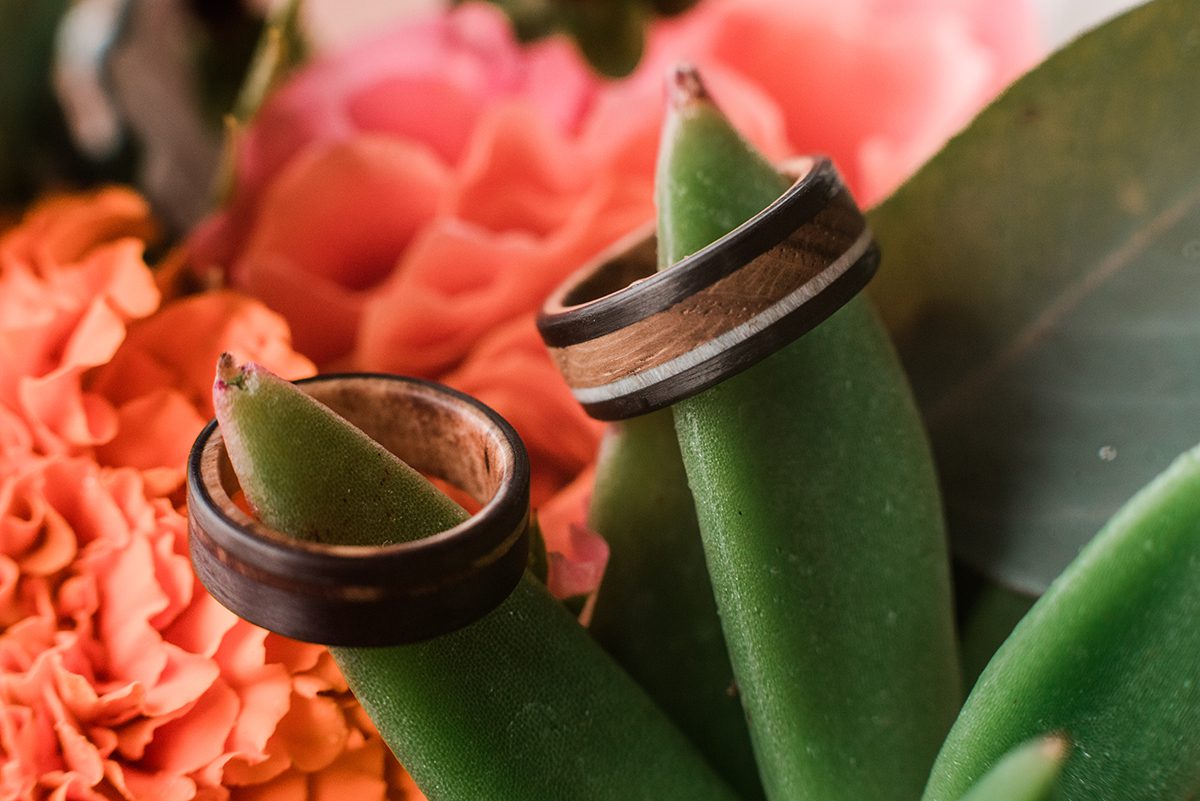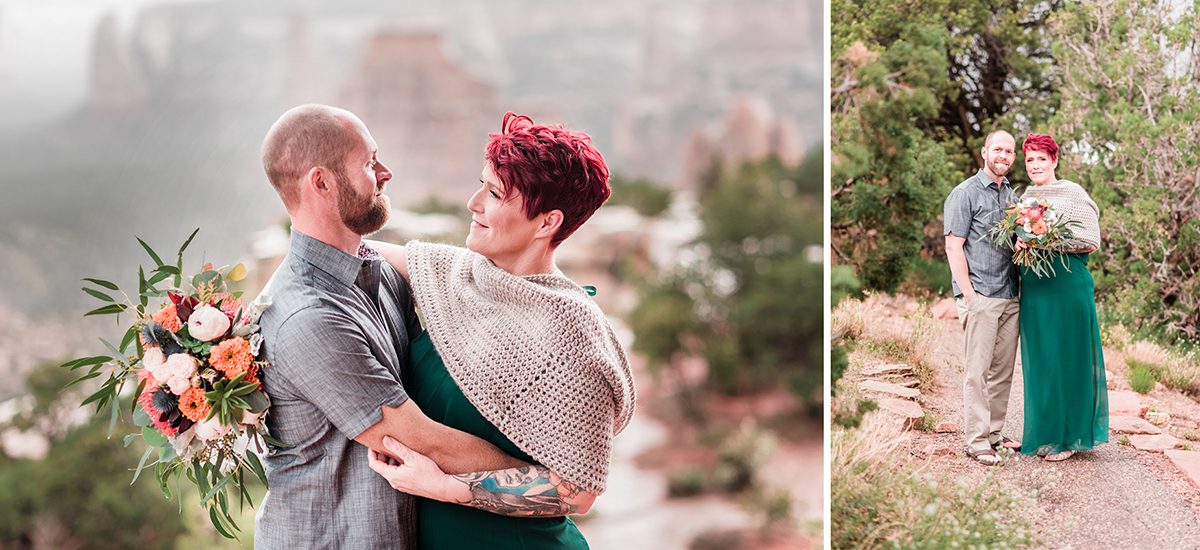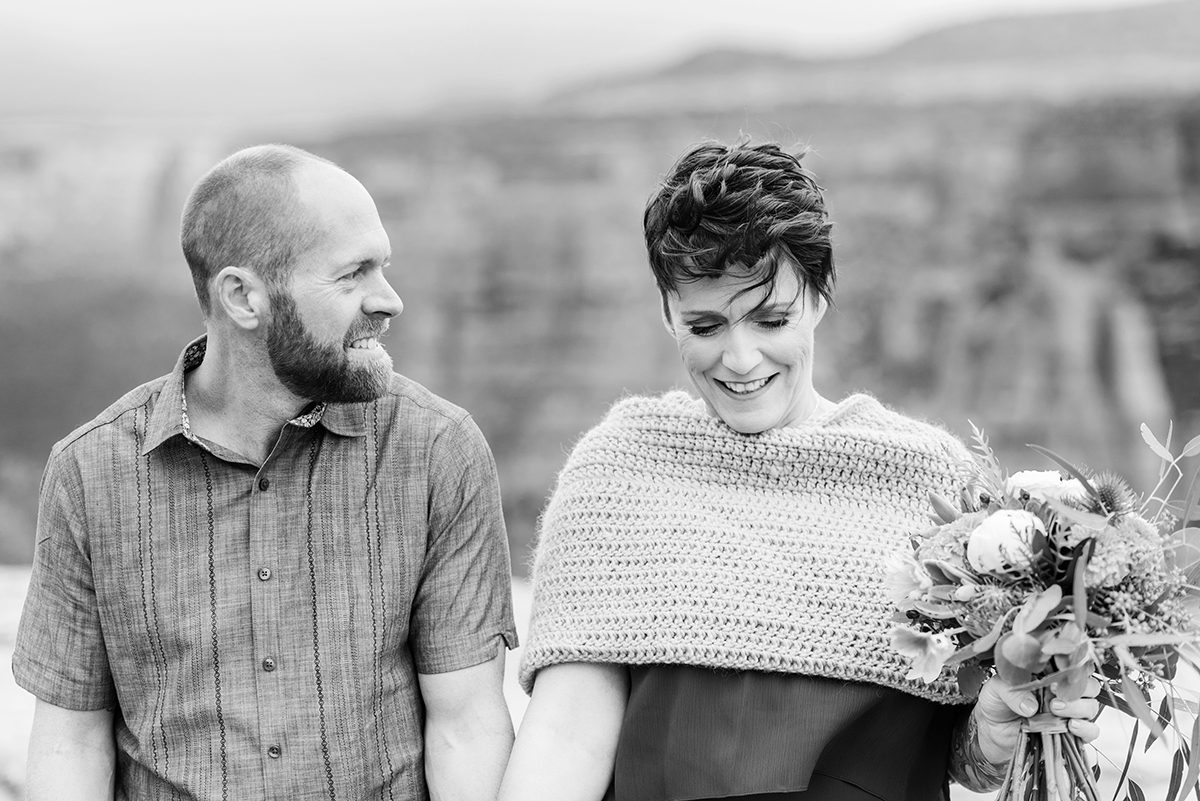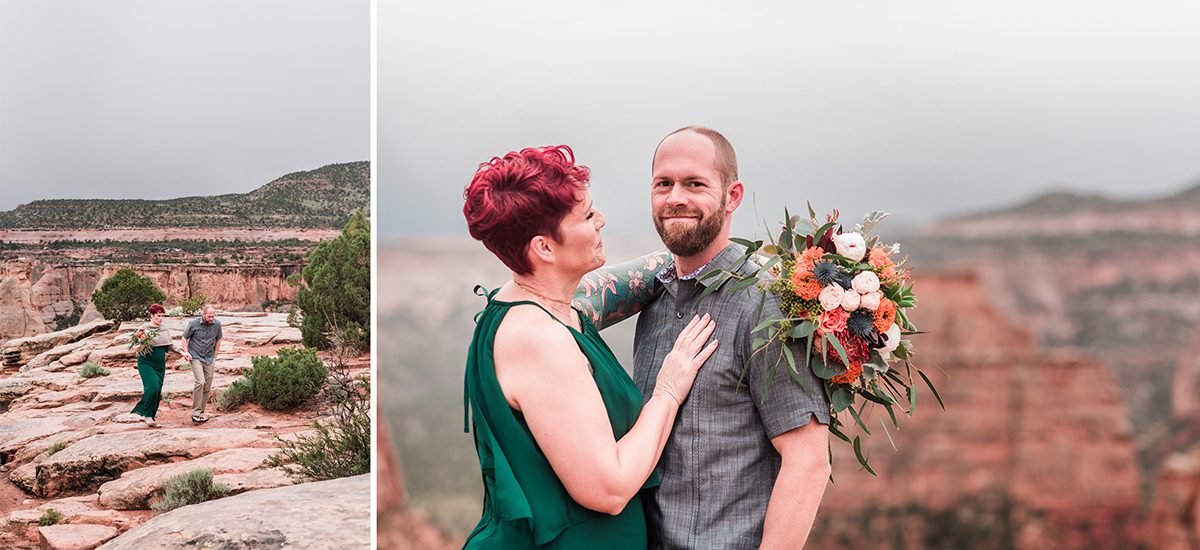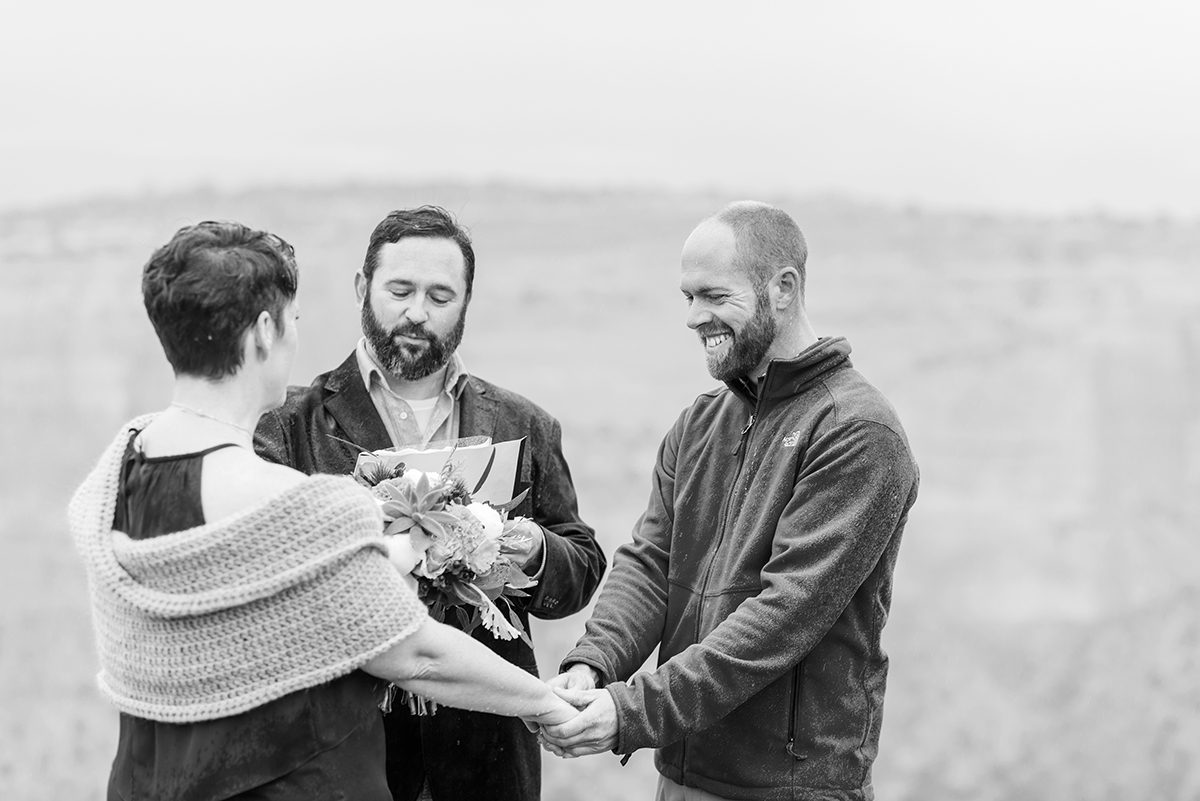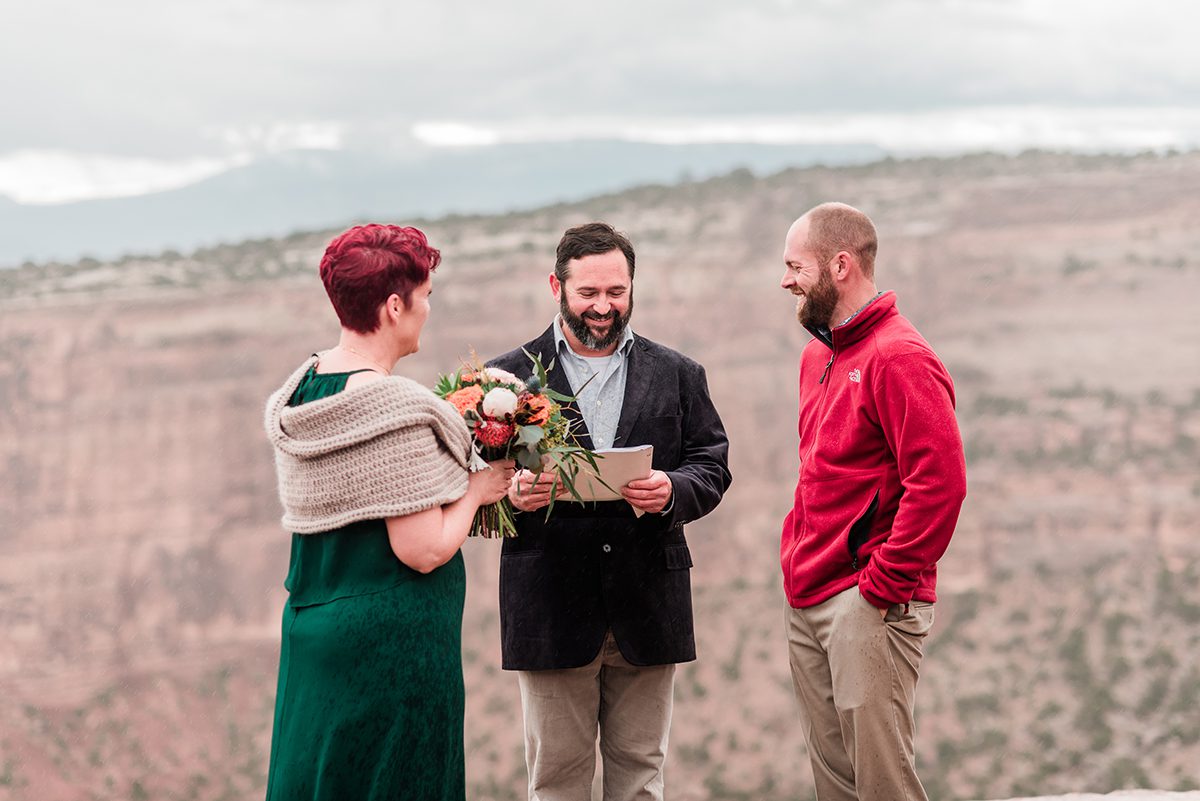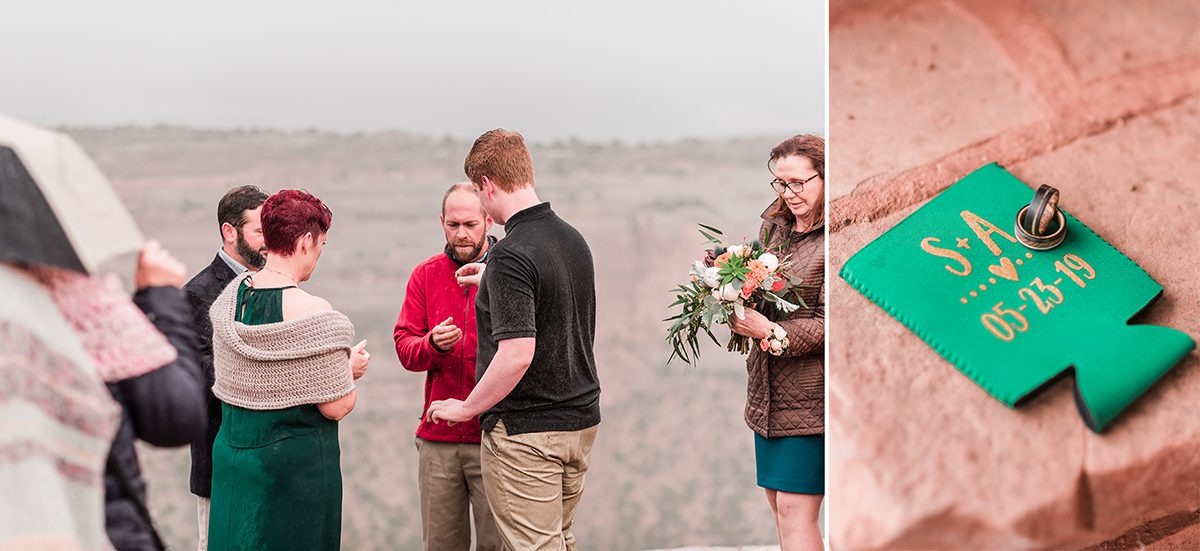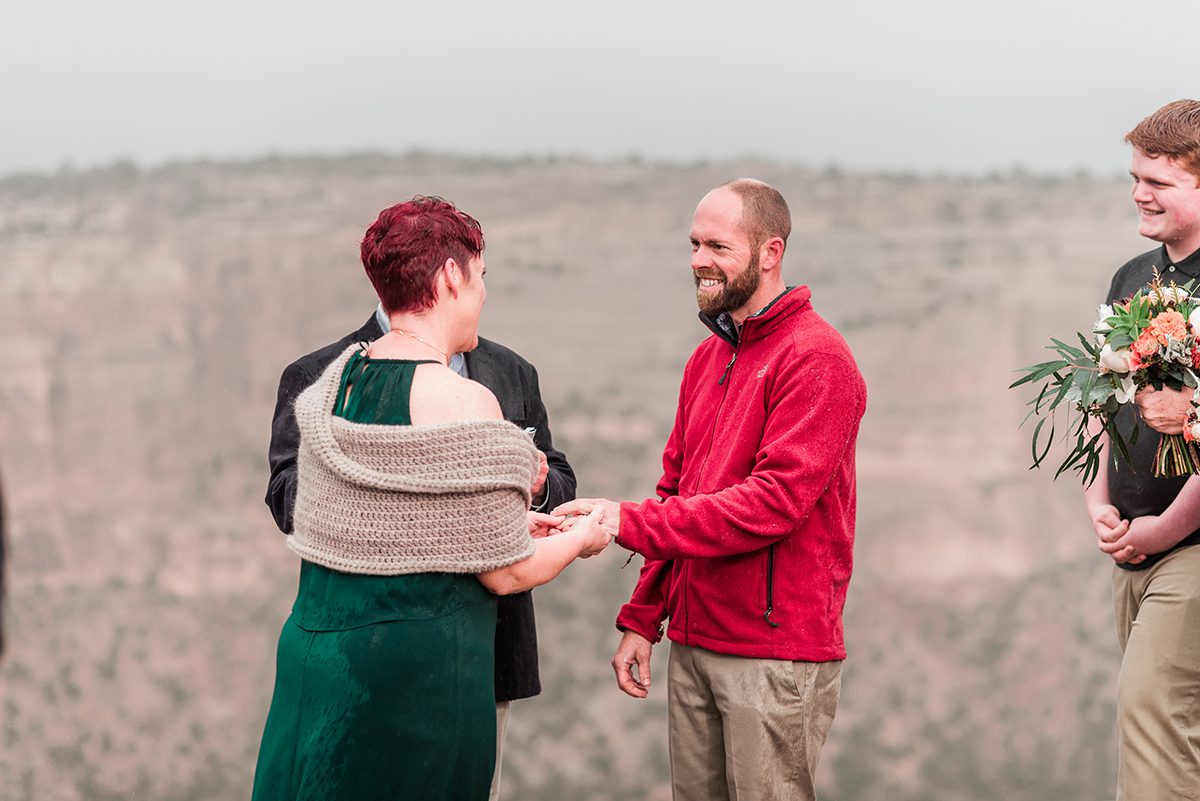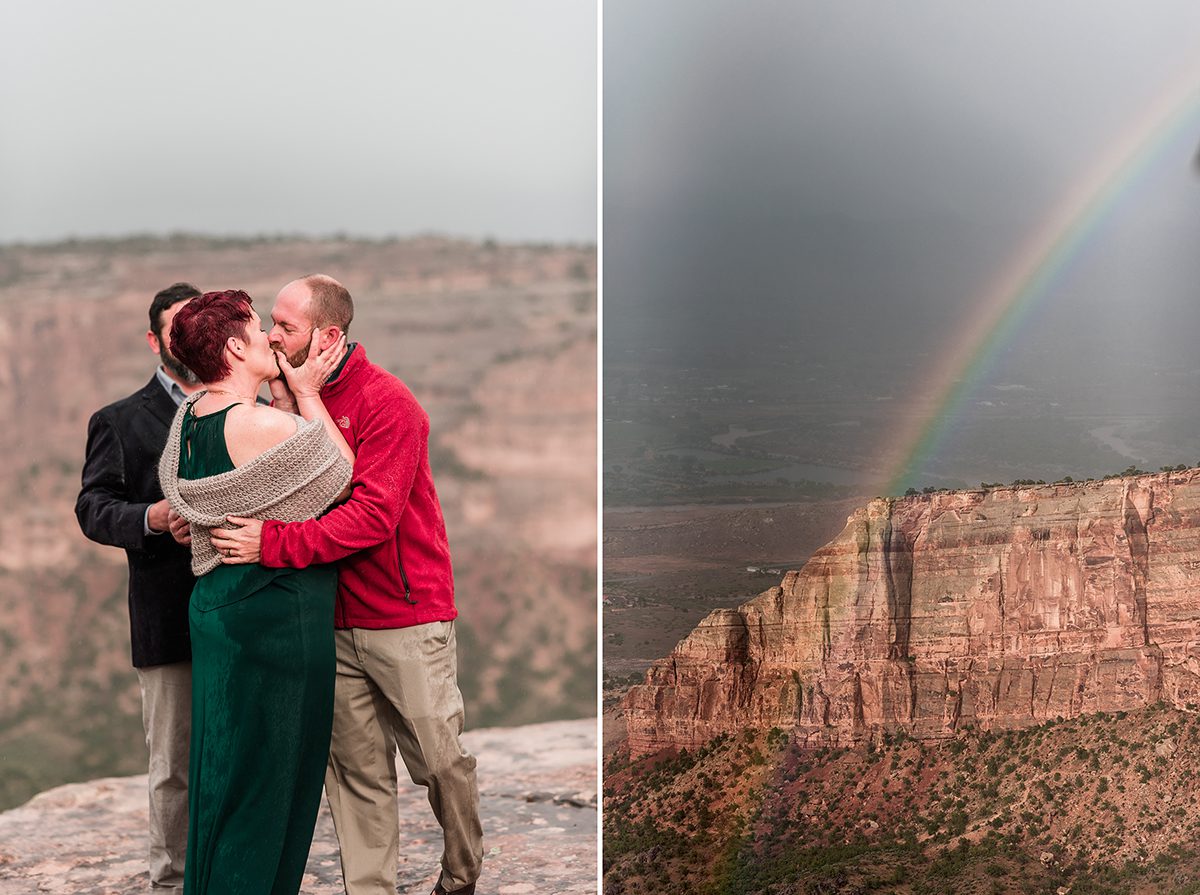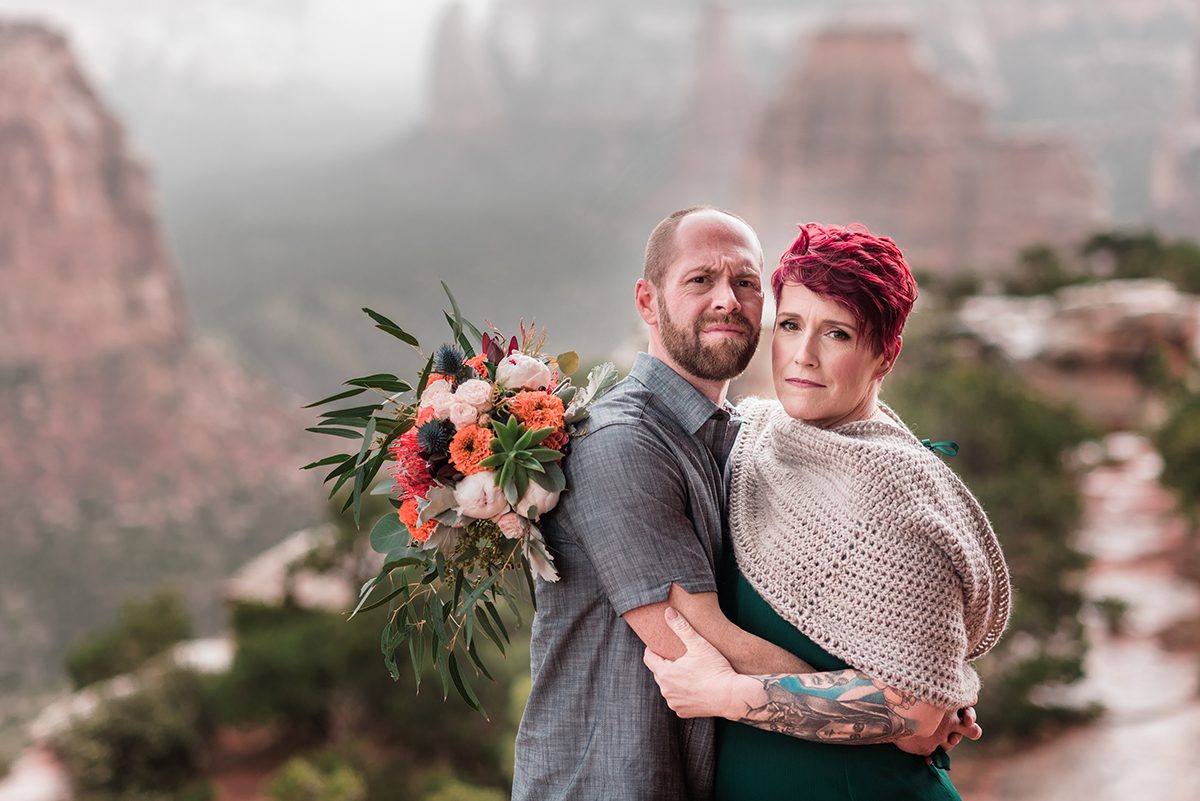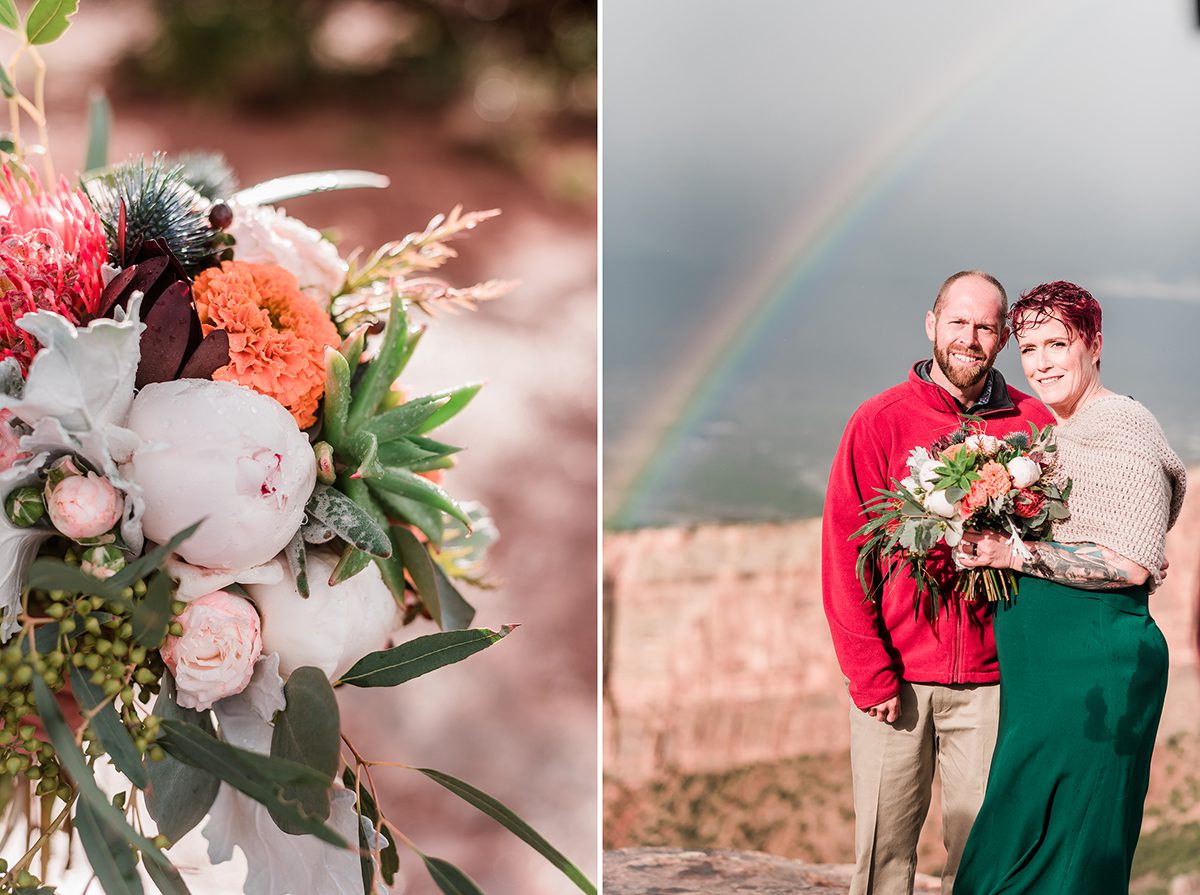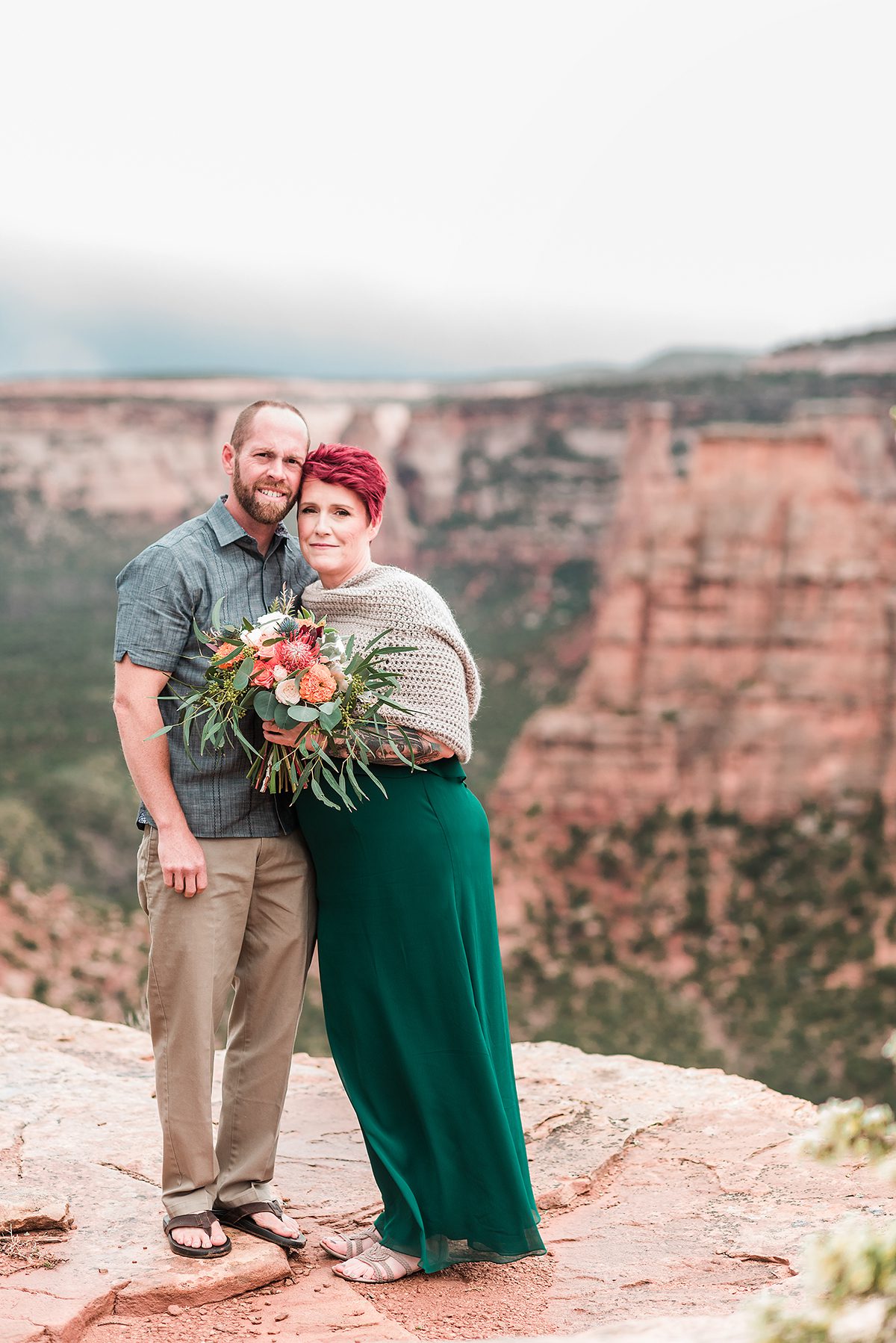 Elopement Vendors:
Photography: Amanda Matilda Photography
Planning: Blossom Design
Venue: Colorado National Monument
Dress: David's Bridal
Flowers: Country Elegance Florist
Hair/Makeup: Salon Five 60